Camping Cookware Review Millets
As you are all probably aware we have decided this year that a less expensive way of seeing the UK is to embrace camping! We have not been since we had only 4 children, so although it sounds like an easy option, with seven children it certainly takes some careful planning.
We have our new tent, so next we needed to think about sleeping and eating (according to Kaide THE two most important things!) We have various sleeping bags that we have collected over the years so that wasn't so much of a problem, but actually having enough cutlery and crockery for us all and obviously somewhere to sit and eat, was tricky. My first port of call for anything outdoors is Millets (they are also my first thought for Asa's Christmas presents!) and I was very pleased to find that they have a vast array of products for camping!
The Millets website has a specific section for Cooking and Eating so it made finding what we needed very easy.
Millets had obviously heard my plight and very kindly offered to supply us with Dining equipment for our camping trips, and enough for everyone! I chose matching bowls and plates in the Garden Fete design, which are pretty but not too girly!
We were also sent some plastic cutlery(much safer with the younger children!)
We obviously needed something to sit and have our meals, and this is by far my favourite piece of camping furniture we have.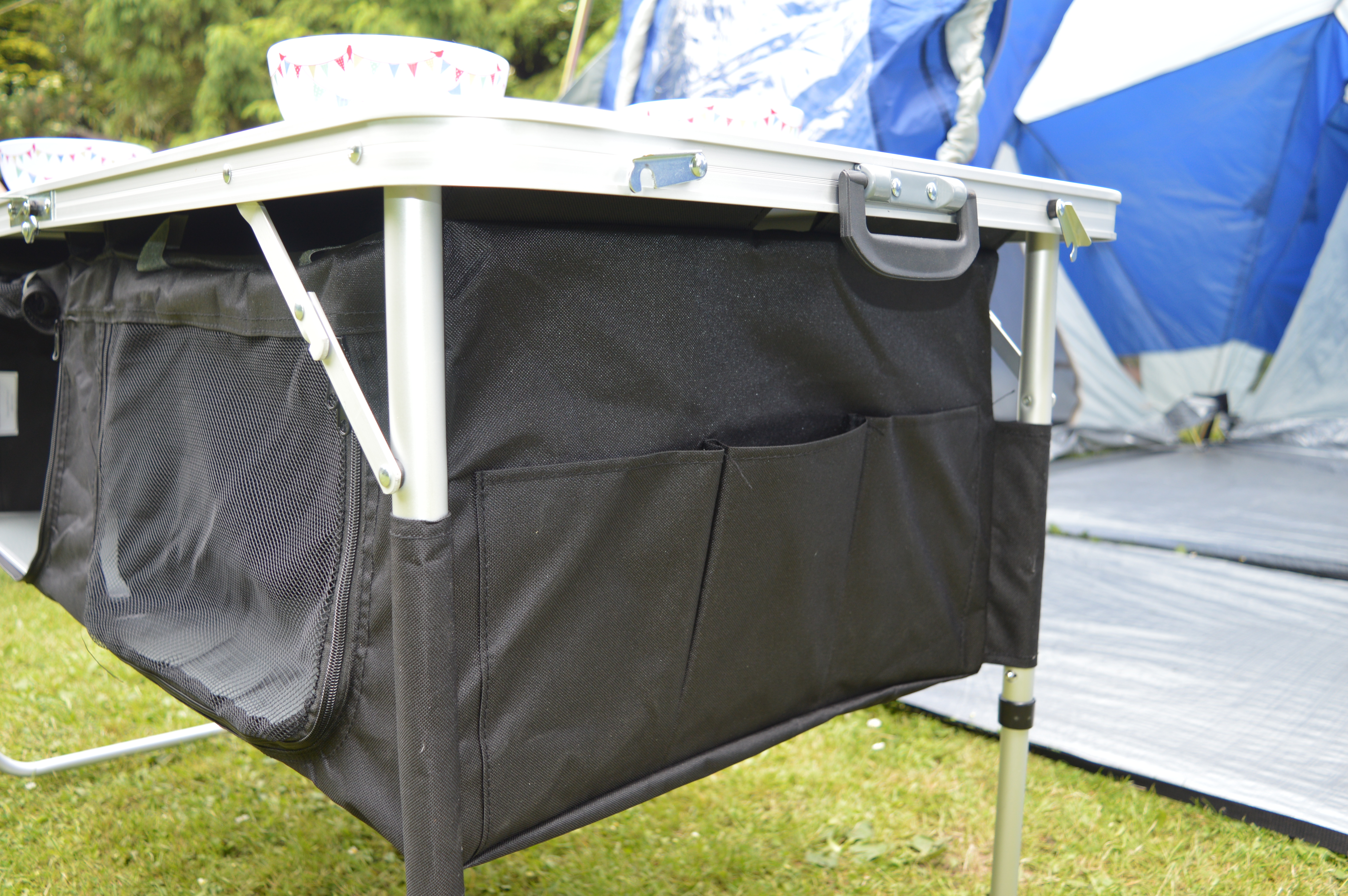 The camping table has large pockets underneath it which is perfect for storing everything whilst its not in use, and also out of the way of the little ones who like to pull everything out!
And here is the table set for lunch.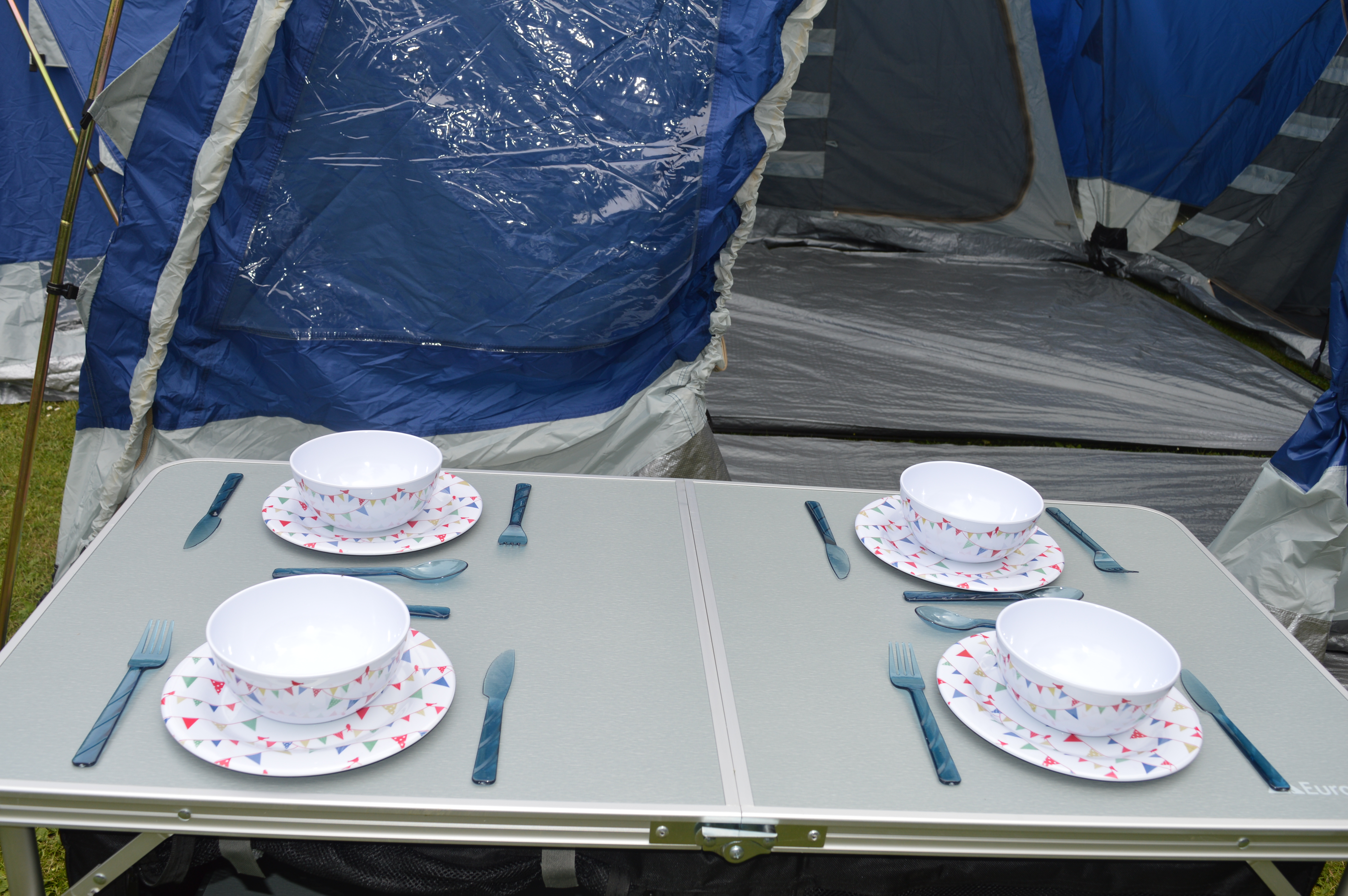 So, that's the plates, bowls and cutlery, all we need now is the actual pots and pans to cook! Thankfully Millets had that covered too.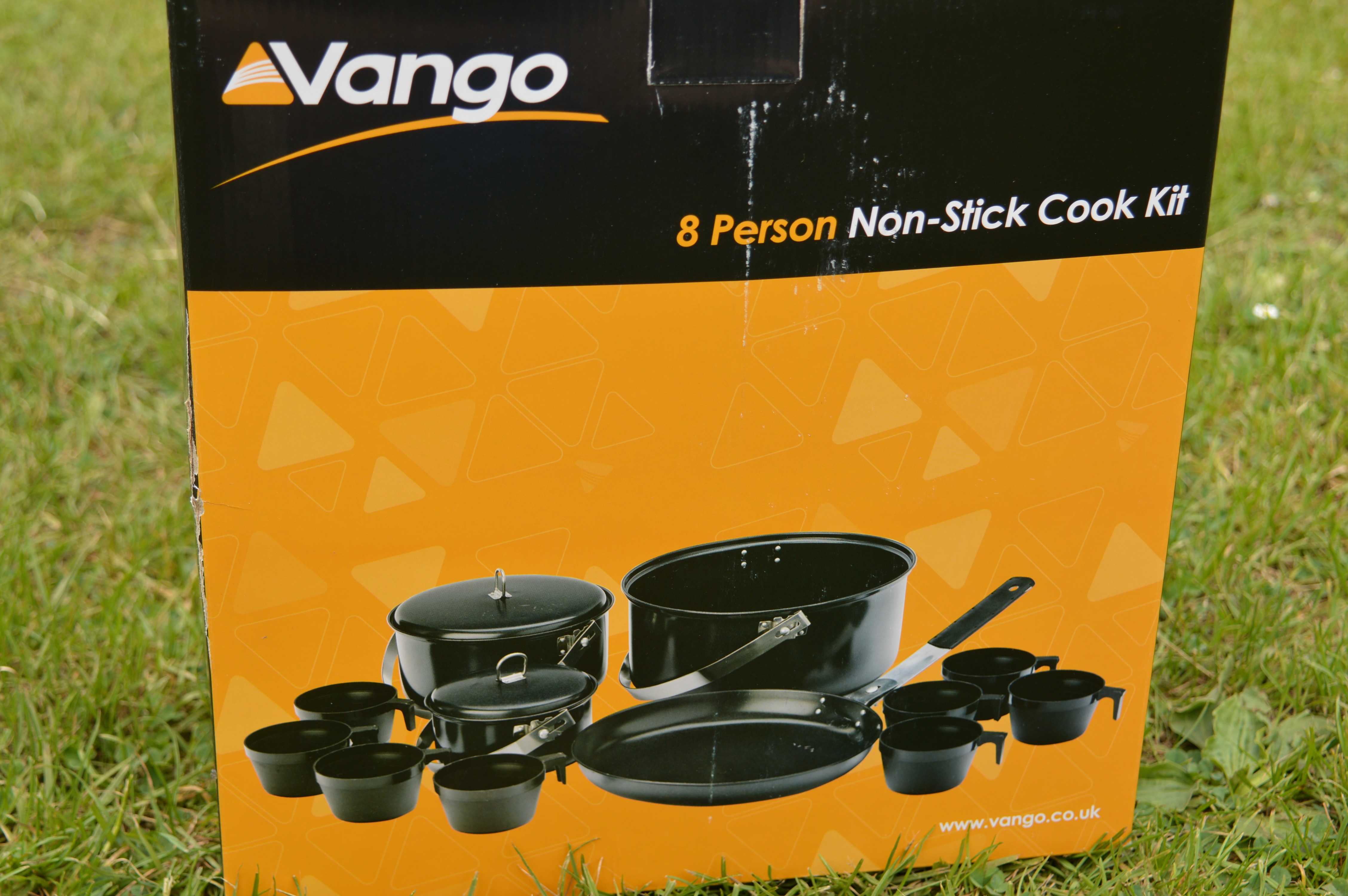 This set is brilliant, it comes in its own handy string bag, which is great for transporting it about.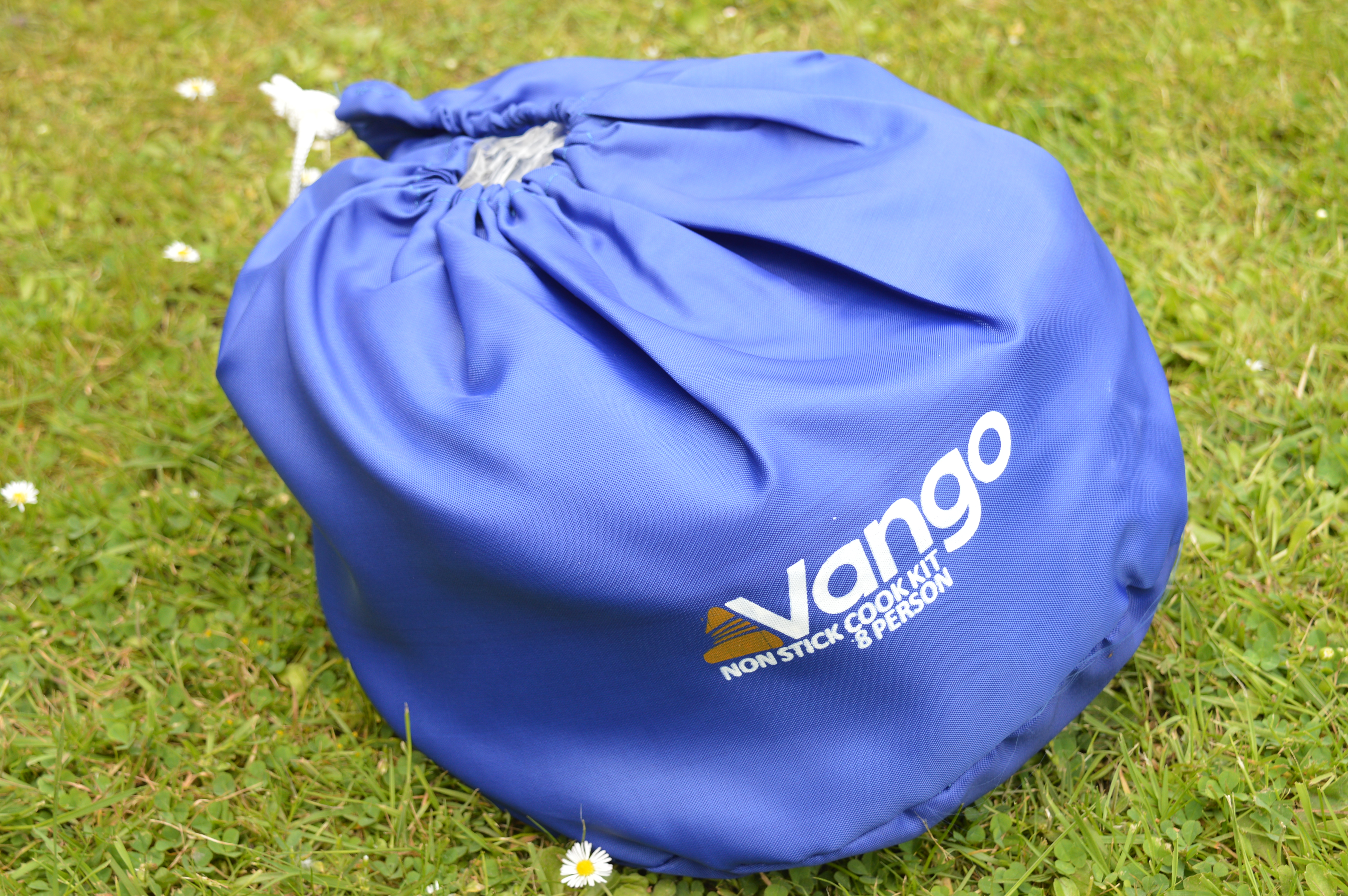 It comprises of 1 x 18cm Frying pan, 2 x pots – 1.4L & 1.8L with lids and 8 x cups, which is the right size for us (as they sent me an extra cup too!)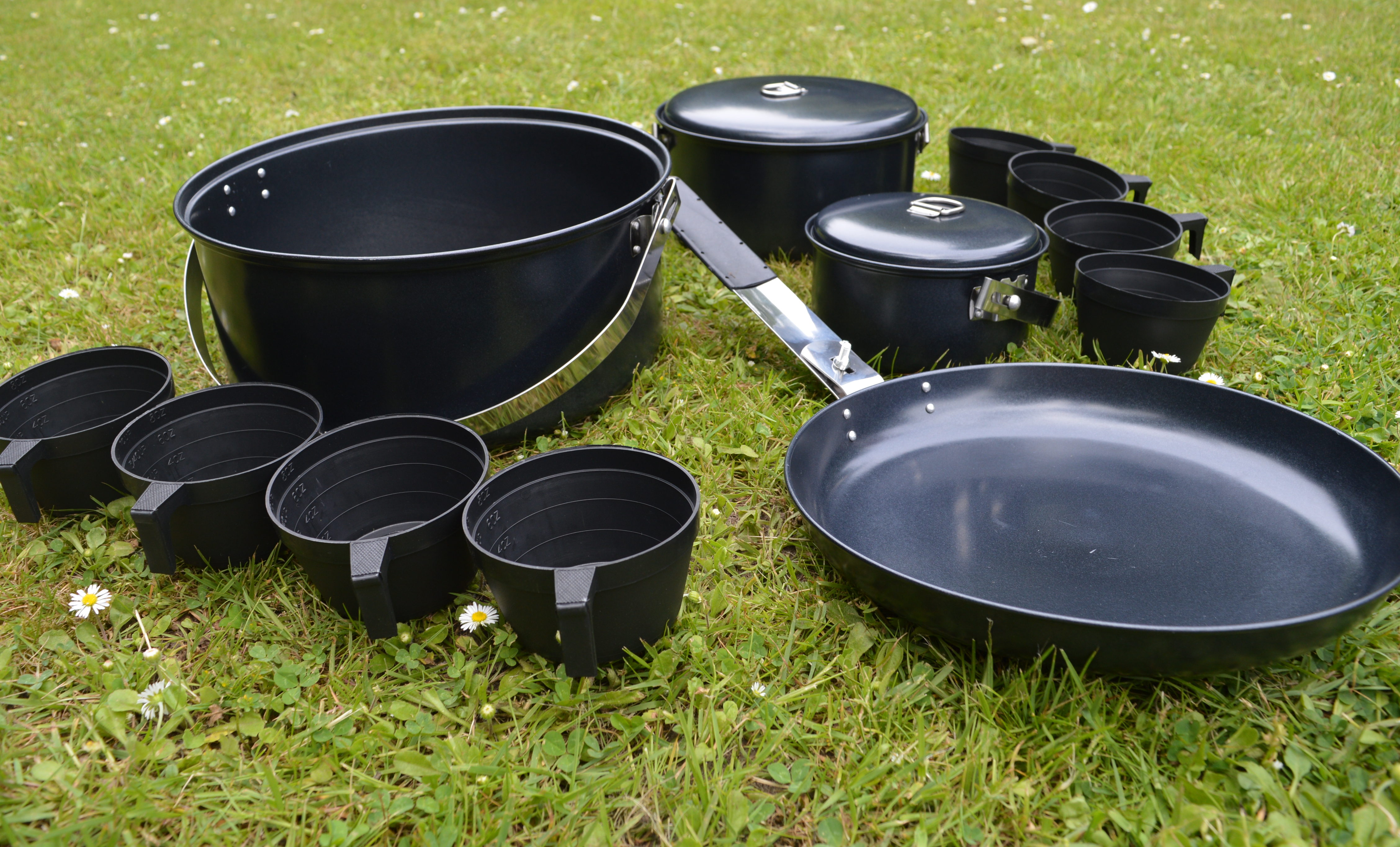 So, now we are all set for our camping adventures, all we need is for the weather to stay nice!
We were sent these items to review, all thoughts and opinions are our own.