Island Hopping in Croatia – When spending quality time with your loved ones, you must choose a destination that offers a lot of fun for everyone. Croatia fits the bill.
It's home to thousands of islands, offering the perfect place for an unforgettable island hopping with the kids.
These islands are home to beautiful beaches and historic cities with beautiful stone-paved streets, perfect for strolling around and bonding with the family. 
Below, check out our list of the best islands in Croatia for family island-hopping.
Hvar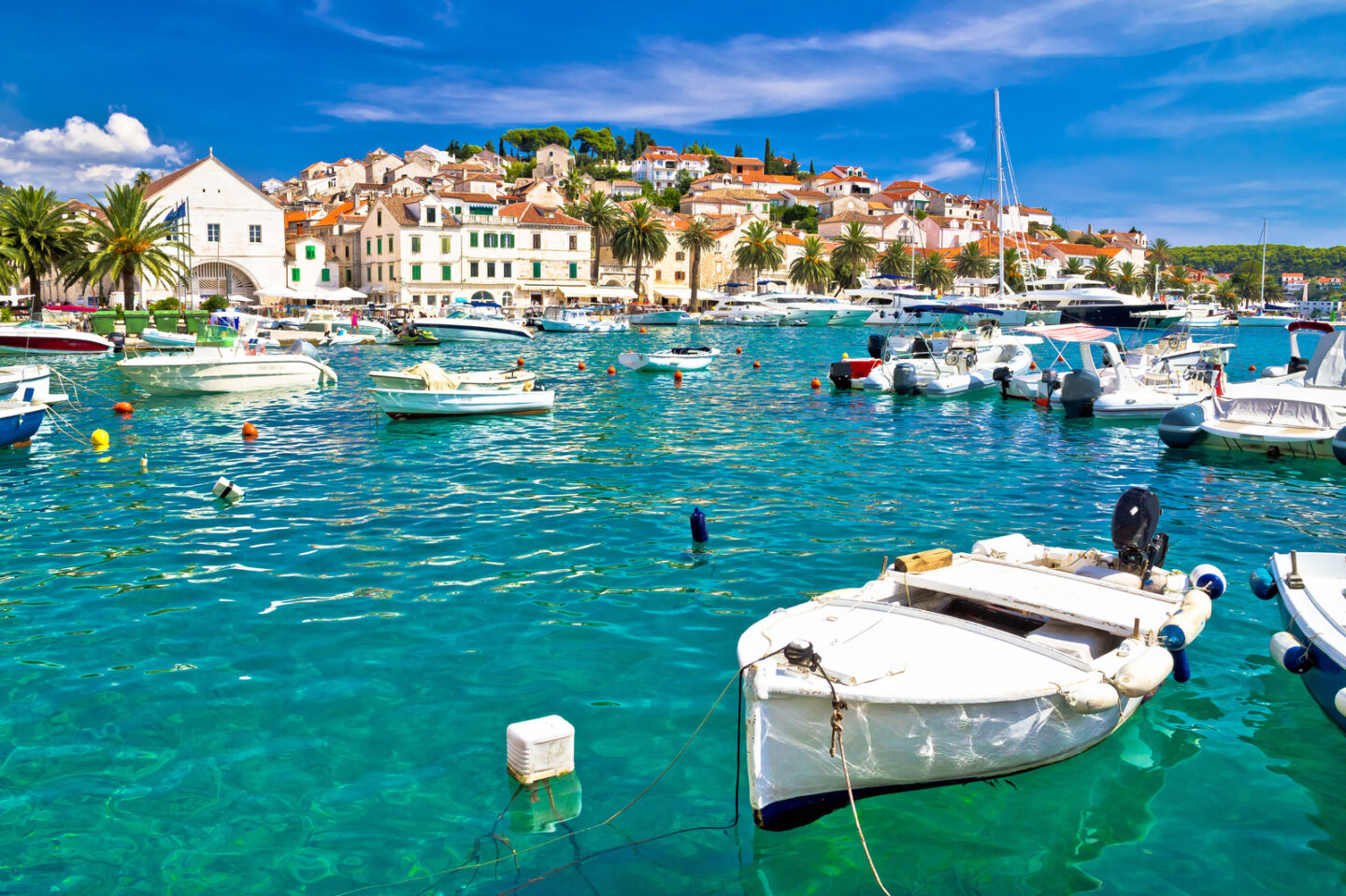 Hvar offers plenty of things to do for the entire family, making it an ideal place to visit for family island-hopping.
There are relaxing experiences across the island, including pristine beaches and farmland escapes. Active kids can take on more adventurous feats like kayaking and hiking. 
Exploring Hvar Town's picturesque promenade is a must for families. Overlooking the scenic harbour, where you'll find luxurious yachts, the pedestrian-friendly promenade is perfect for relaxing walks with the kids.
Head to the southern edge of the town, and you'll find a 15th-century Franciscan Monastery with a fascinating collection of ancient paintings and artefacts.
Hvar also has its share of beautiful beaches. One of these is Dubovica Beach, a pebble beach that's popular with locals and tourists.
It's also an ideal spot for families with little kids since the waters surrounding the bay are shallow enough for your little ones to swim.
If you want to escape the busy tourist crowds of Hvar Town, visit the nearby Pakleni Islands. You can reach the islands on a short ferry ride from the harbour of Hvar Town.
At Pakleni Islands, your kids can swim and snorkel in the crystal-clear Adriatic waters and discover secluded coves and bays. You will also find several bars and restaurants surrounded by stunning nature views.
Korcula
Korcula is a fantastic destination for families with kids, offering activities and attractions to delight everyone.
The Old Town alone is a fascinating place to explore, with its narrow cobblestone streets lined with ancient buildings, historical palaces, and charming plazas.
Your kids will have fun learning about the town's history as you visit attractions like St. Mark's Cathedral and the Museum of Icons.
Korcula has several beautiful beaches perfect for families. These beaches have soft sandy shores and shallow waters, offering a safe spot for your little ones to swim and have fun.
Your kids will enjoy playing under the sun while enjoying water activities like swimming, snorkelling, and boating. Some beaches best suited for families include Vela Przina, Pupnat, and Lumbarda.
Consider taking a boat trip in Croatia to explore Korcula's surrounding waters and enjoy fun activities like swimming and snorkelling. Kids will love being out into the water and admiring the island from the boat.
For families that love to hike, consider hiking in Korcula's nature park. The island's nature park offers a perfect place to explore nature through its range of trails offering breathtaking views of the surrounding countryside.
Your kids will enjoy discovering the park's natural beauty, diverse landscapes, and wildlife.
Brac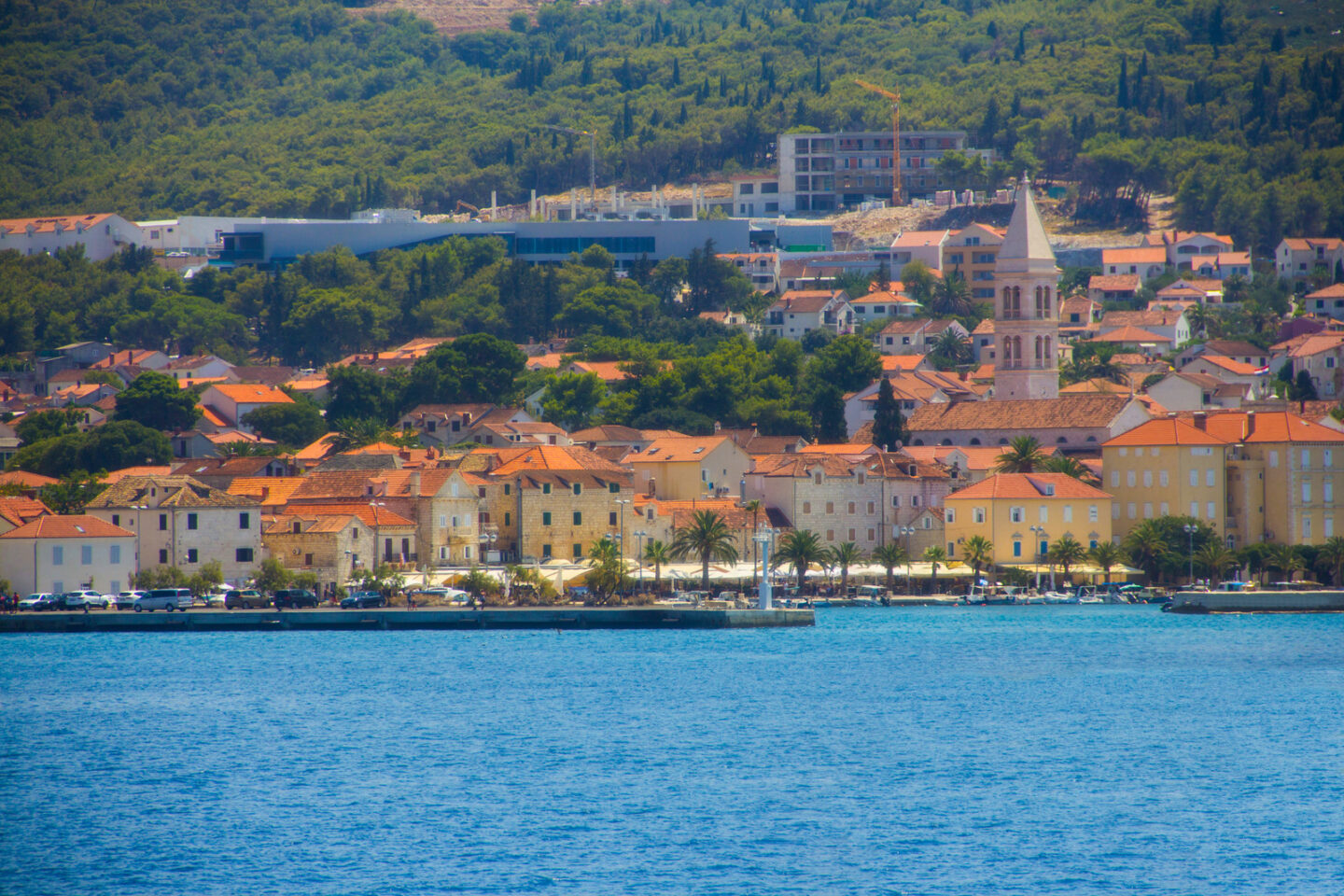 Brac is one of the largest islands in the Adriatic Sea, located close to Split. It's famously known for Zlatni Rat Beach, Croatia's most famous beach.
Also called the Golden Horn, the beach is renowned for its unique shape, attracting locals and foreign tourists.
But there's more to Brac than the Zlatni Rat. And for families looking for adventures, Brac will have plenty to offer. 
Families that love to hike will find Brac an even more fascinating place to visit. It's home to the Vidova Gora, the Adriatic Sea's highest point.
Your hike to its summit will reward you with the most panoramic views of the Adriatic Sea and the surrounding islands of Hvar and Vis. It's worth noting that you won't find any shops or restaurants at the summit, so bring snacks and water.
Another attraction in Brac that families should check out is the Blaca Hermitage, also called the Blaca Monastery, a 16th-century hermitage built on the cliff of Vidova Gora.
Your kids will enjoy browsing through the hermitage museum, showcasing religious artefacts, paintings, and manuscripts collected by monks over centuries.
Taking a boat tour from the harbour of Bol is the best way to get to the Blaca Hermitage if you don't have a car.
Mljet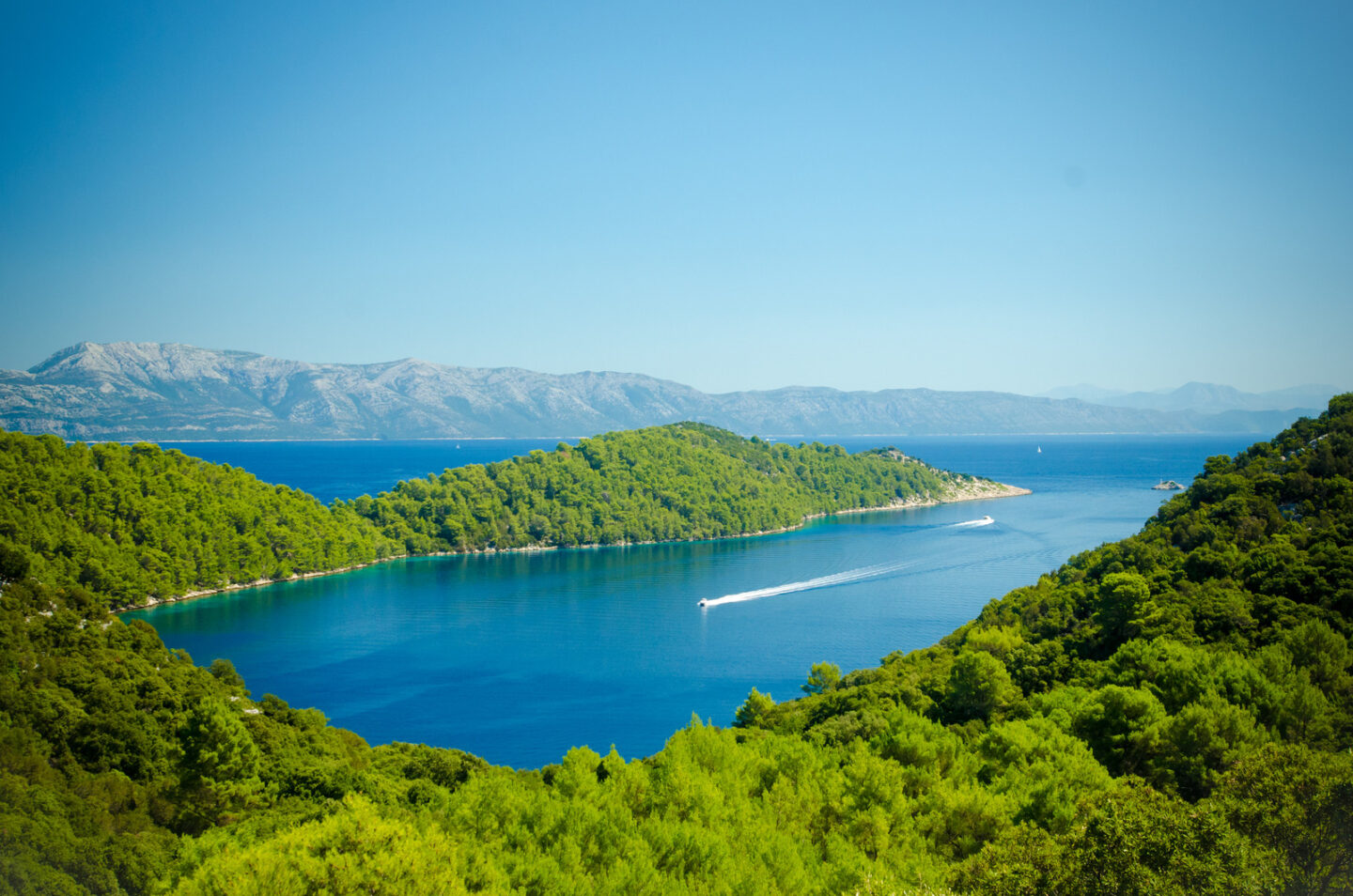 If you're looking for a quieter island to chill out with your loved ones and disconnect, Mljet is the perfect place.
It's a small island along the Adriatic, home to an extraordinarily lush national park. The island is calm and tranquil, giving you and your loved ones plenty of opportunities to relax. 
If you want to explore the entire island, consider renting a car. Having a car is convenient for families with kids. Driving around Mljet is pretty easy since there's only one road on the island.
Get a map, explore picturesque small towns and villages, and stop at some quiet beaches to swim. After you have seen all that Mljet has to offer, you can also hop on a luxury Croatian cruise to see more of the wonderful islands here. 
Be sure to visit Mljet National Park, a protected forested area with beautiful beaches, caves, ancient ruins, and scenic hiking paths.
Hiking is the most popular way to explore the park, as it has numerous trails taking you to ancient ruins and beautiful natural attractions. Other activities to enjoy are cycling, swimming, and kayaking. 
Pag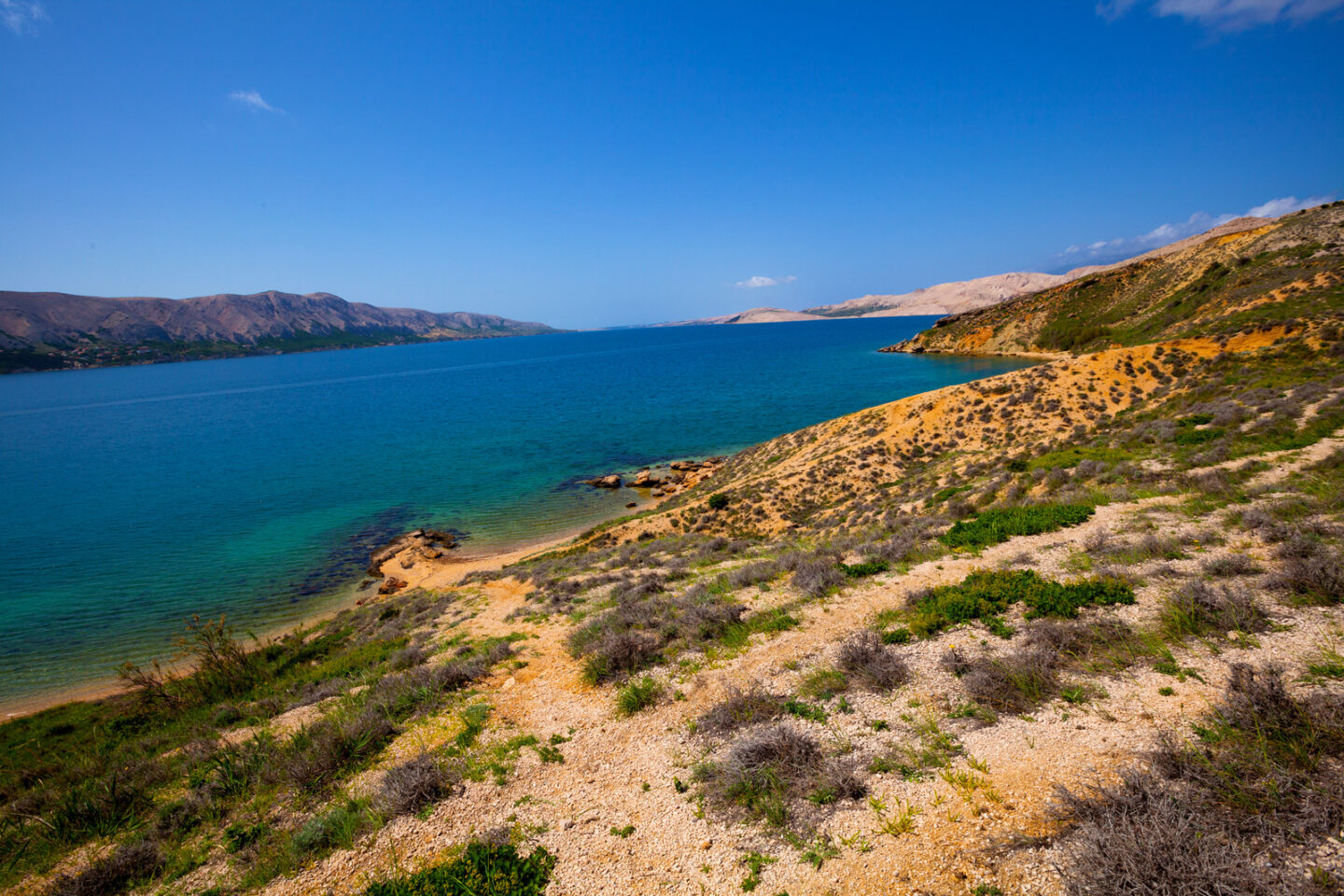 While not as well-known as Hvar, Korcula, or Vis, Pag is a fantastic island for families looking to relax and have fun away from the tourist crowds.
It's home to beautiful beaches like Planjka Beach. It has a quiet cove with sparkling crystal waters – a perfect spot to relax and bond with your little ones.
A perfect way to bond with the family on the water is to take one of the guided boat tours. These tours will take you to many beautiful beaches and local caves that are hard to reach by land.
Your kids can also enjoy water activities like snorkelling while you go sunbathing. Some boat tours include meals and drinks, so take advantage of these.