Enjoying A Rail Adventure with Greater Anglia Trains
The children all adore going on a train, no matter where they are going, it may just be a short hop across the border, or a trip into London, wherever it is the children love the adventure. Until I started blogging I rarely used the train, as more events were taking place (usually in London) I started to realise that trains were playing more of a part in our lives, so we invested in a Family and Friends Railcard, with so many of us to transport, the savings really do add up! (I paid for my 3 year railcard in just one journey for all nine of us!)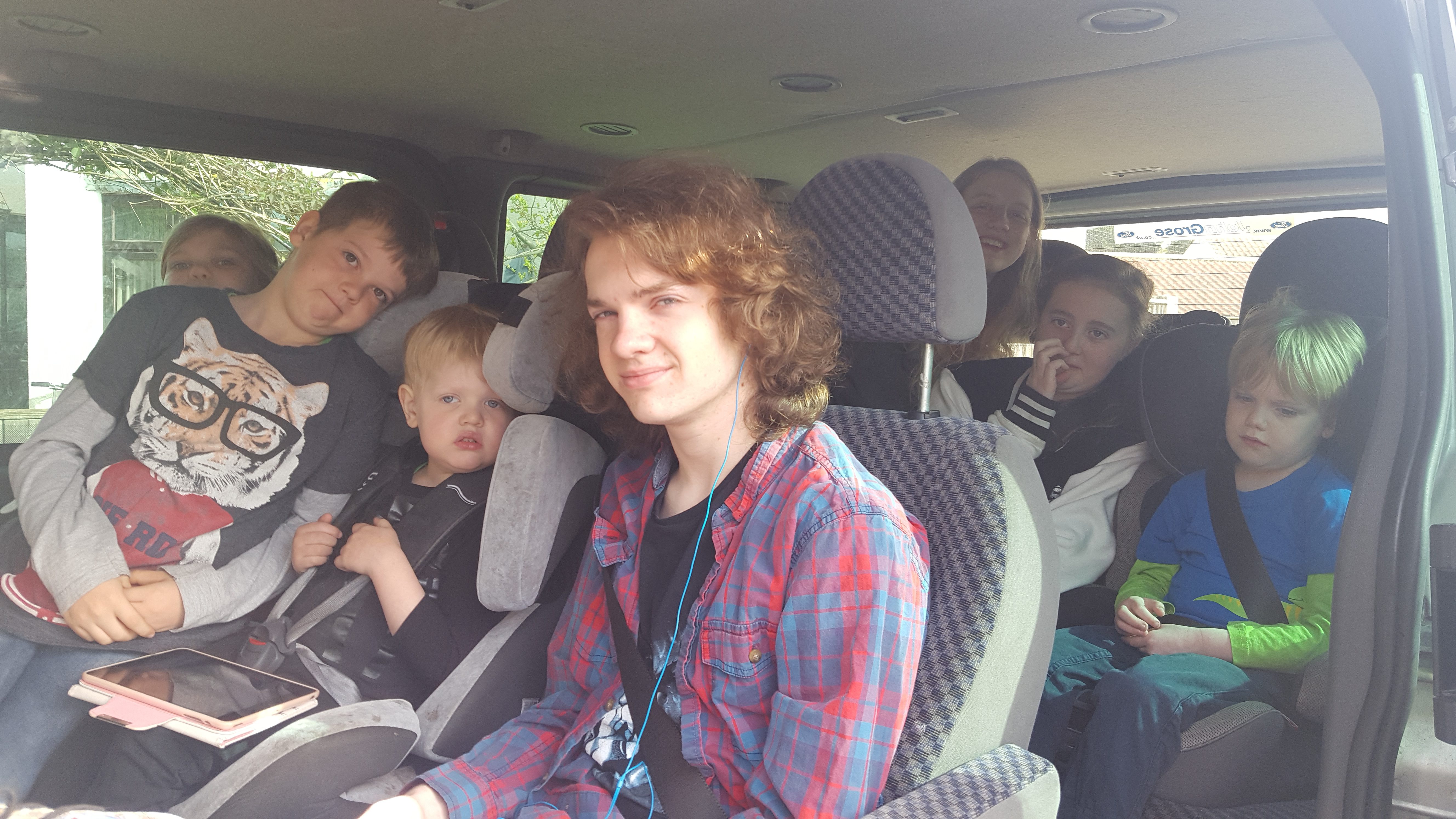 Last week we had a Rail Adventure with Greater Anglia and the entire family went along for the ride! We began our journey at a tiny little station called Haddiscoe, which only has about 10 parking spaces, it is currently being upgraded, you can see why, as our family of nine practically took up the entire platform! (The joys of country living!)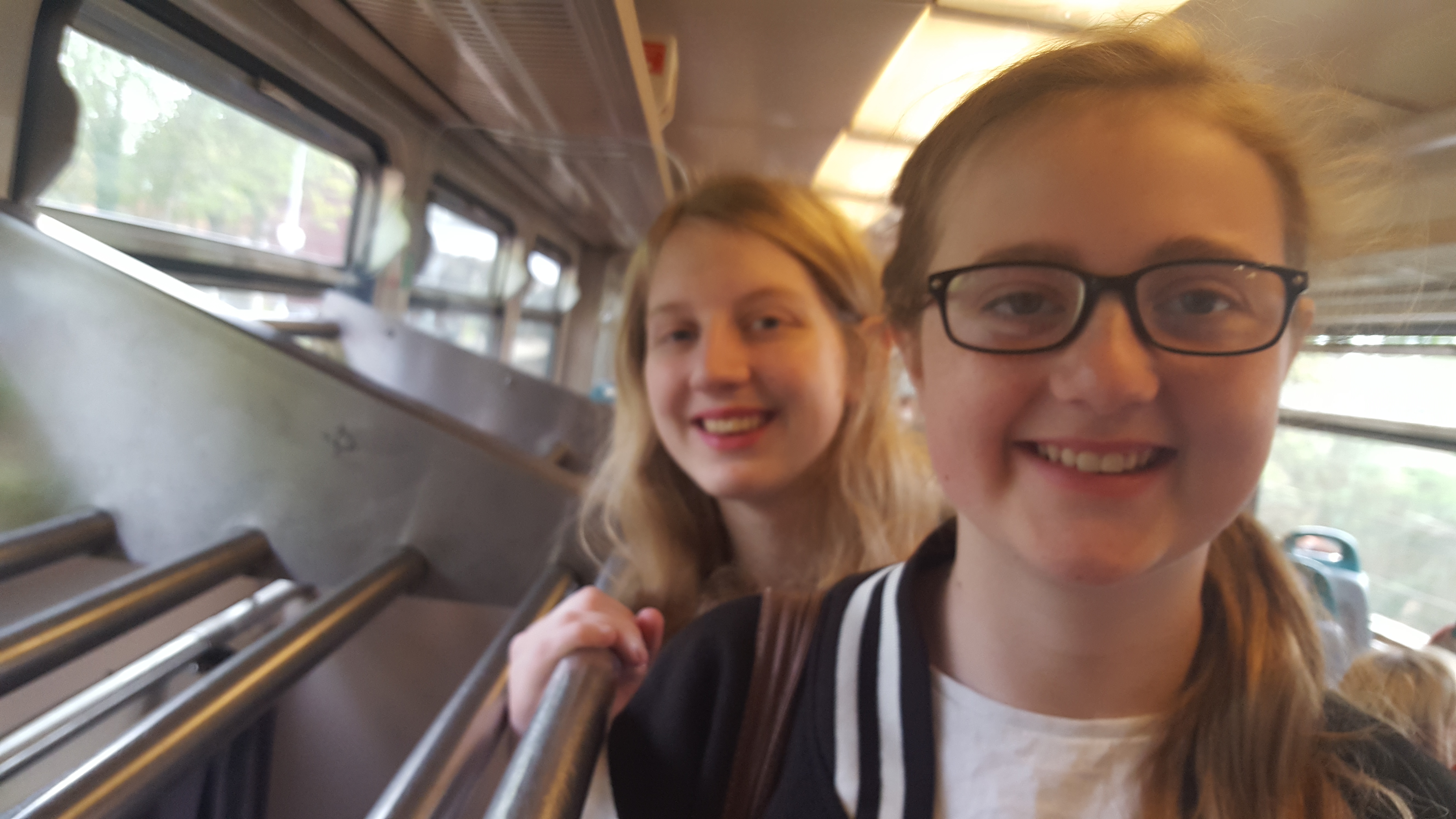 Our destination that day…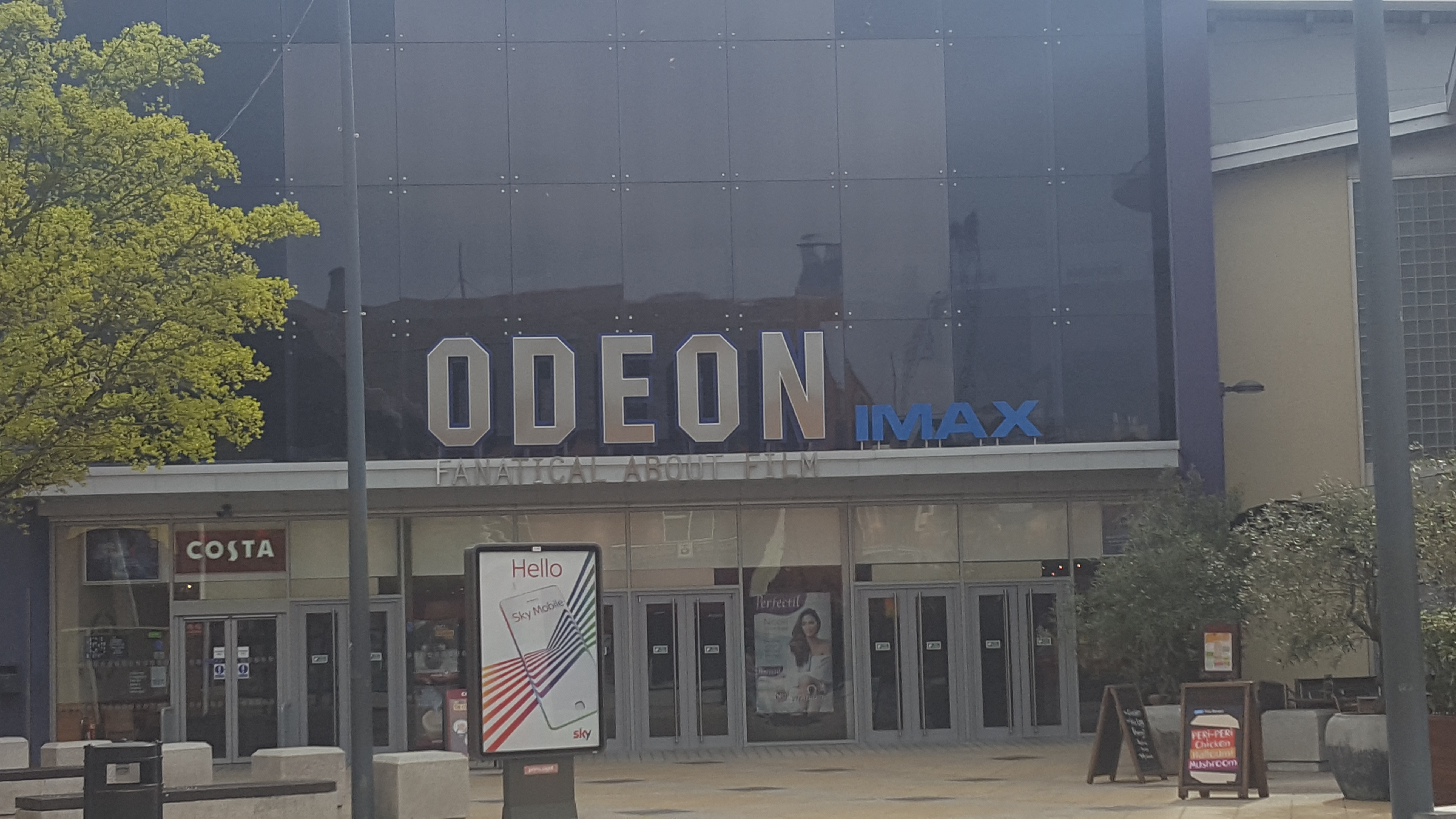 The Odeon Cinema Norwich, we have never attempted a cinema trip with every member of the family, but after the experience, I would definitely do it again.
When we arrived at the station, we only had a few minutes wait and then we were on our way, as we had joined the journey halfway through there were not many seats left on the train which only had two carriages, it was full of families taking advantage of the Kids go for £2 offer.
The journey isn't very long and the younger children loved wobbling about and enjoying the views.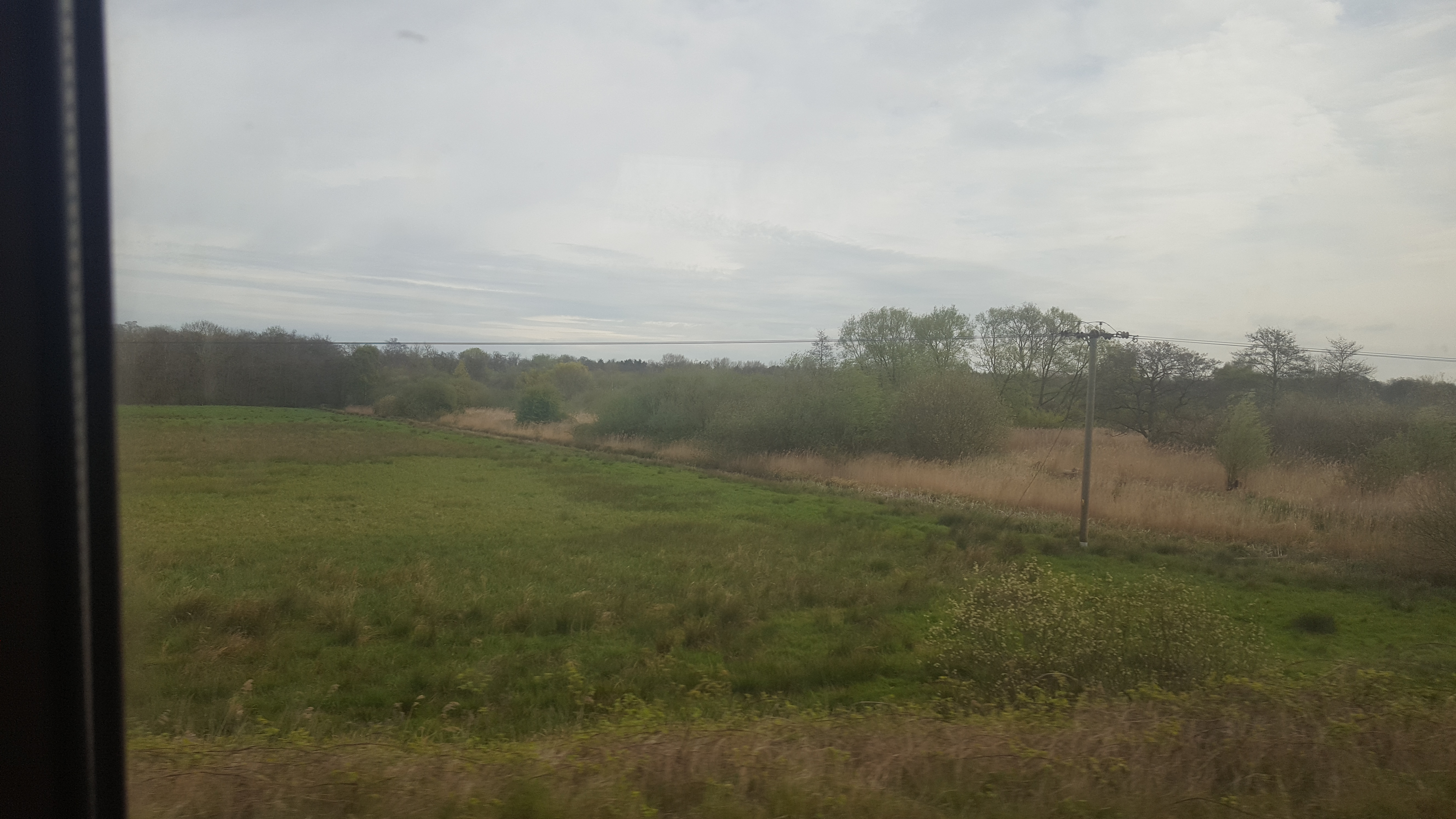 The man collecting the tickets was lovely, so happy and smiley, and he interacted with all of the children on the train, I wish all conductors and guards were like him!
Within no time we arrived at Norwich Station, Eowyn commented "We usually start the journey here" which is probably true, as I usually drive to Norwich station to travel to London, so it made a change ending the journey there!
Just a five minute walk and you are at the cinema, we had some time before the film started so we stopped off at the shop in the train station for a little snack, here we are trying to perfect our selfie poses! (Well some of us anyway!)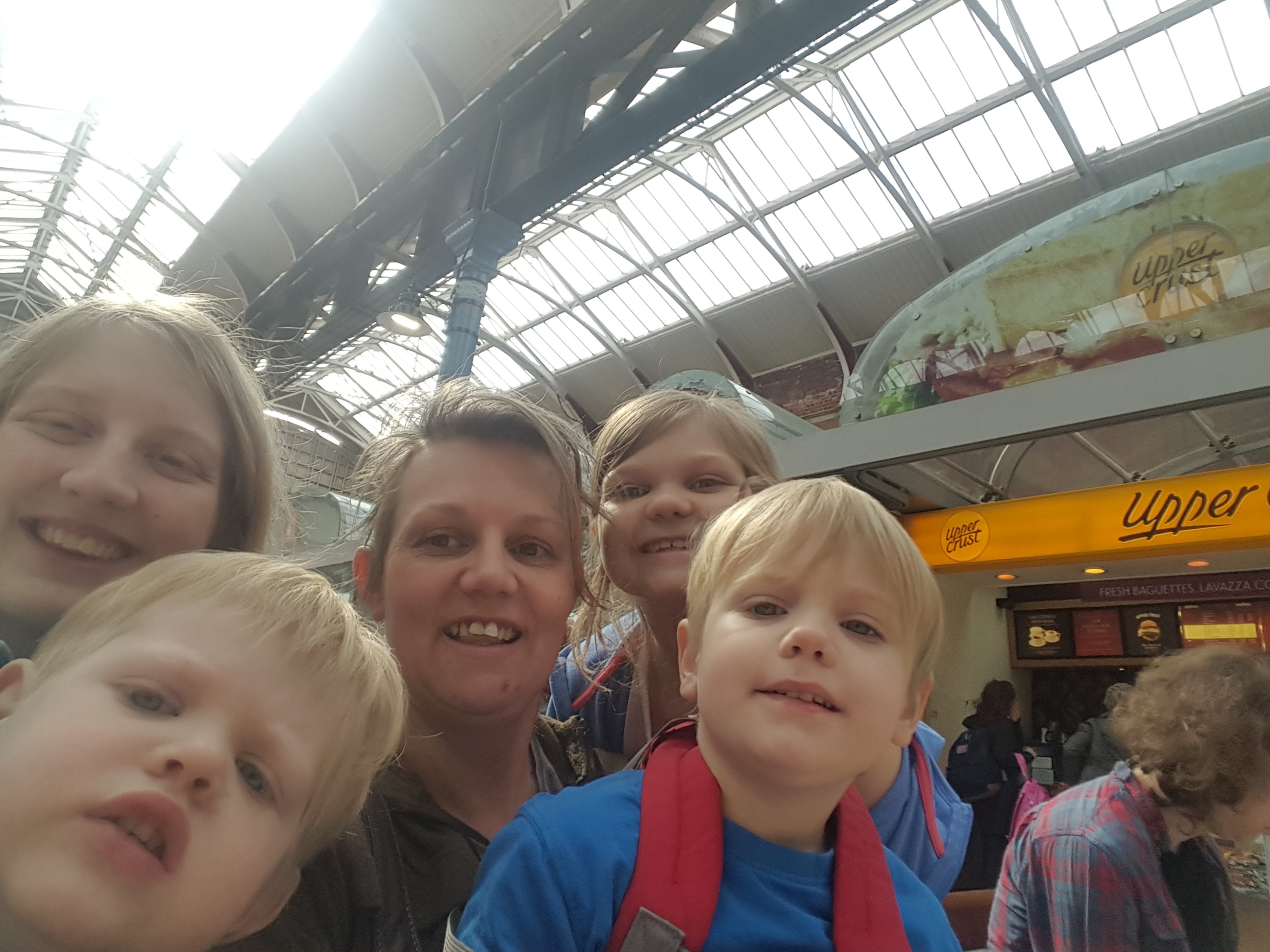 We made our way to the cinema, and with such a large family and large age range, we split off into two groups, the eldest four plus Asa had chosen Power Rangers, Eowyn, Tyrus, Viggo and I decided on The Peppa Pig movie! Here are the three of them outside Screen 4 and just before the movie started.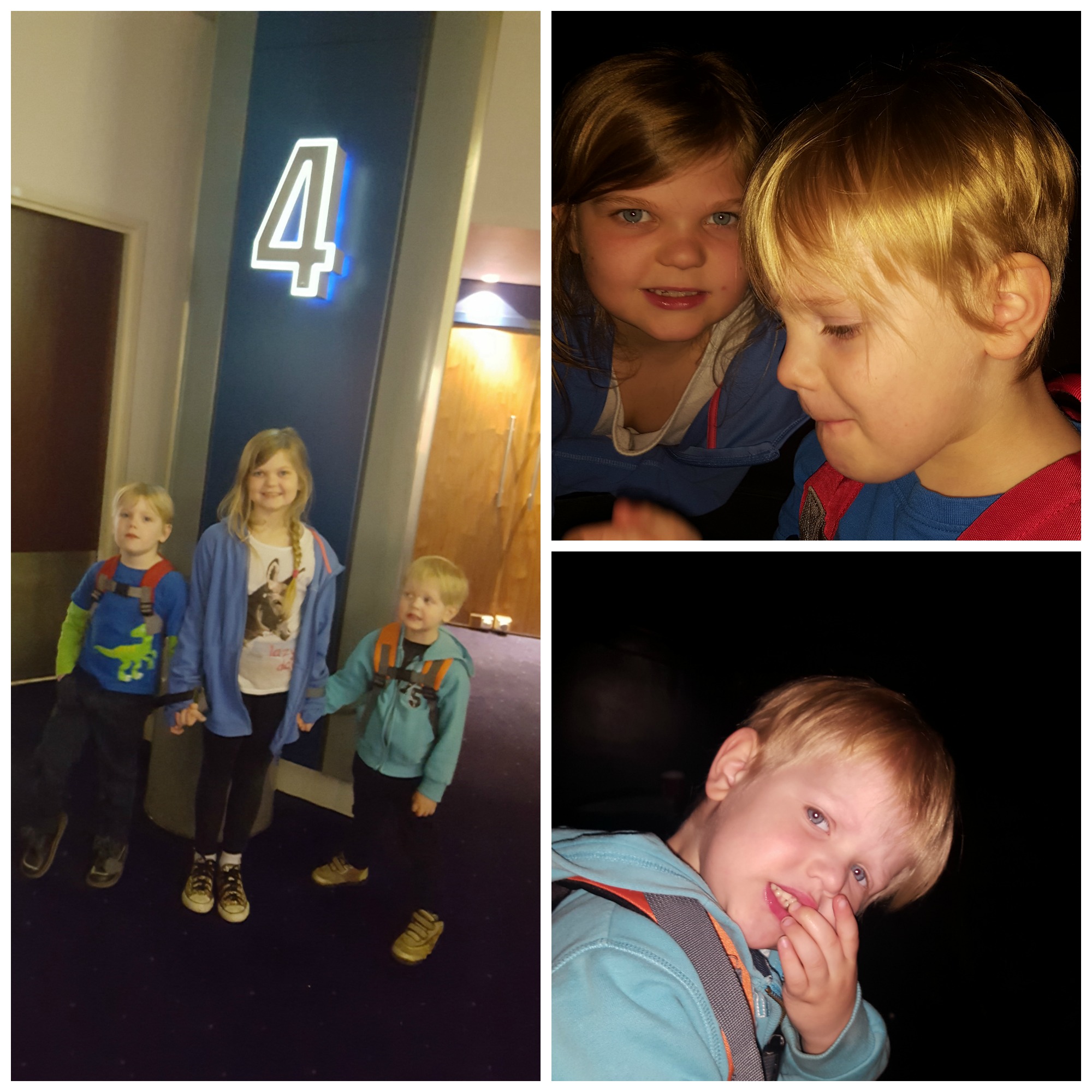 The other guys thought Power Rangers was really good, they particularly liked that it was still in keeping with the Power ranger series, but with a modern day twist and more realistic characters, as well as the theme tune!
The three smalls really enjoyed Peppa Pig, I wasn't too sure what they would make of it, but all three of them were engrossed, Tyrus, who never usually sits still for more than 5 minutes, managed the entire film and was interacting with everything. Even if your child is not a huge Peppa fan, I would still say take them along, and for anyone who hasn't taken their little one to the cinema before, this is the perfect one to start them off with.
Our Thoughts on Our Rail Adventure:
We had a lovely family day out, it was so much more relaxing travelling to the cinema via train, instead of the horrendous journey in the car, I am not a great fan of driving the direct route to Norwich from our house as it involves a notoriously dangerous road, so if I do go to Norwich I take the scenic route! It was great being able to have a conversation as an entire family instead of three different rows of seats in the car.
Looking at the prices for travelling, children aged 5-15 can travel for £2, with 4 children per adult, as we have 4 of us over the age of 15, we could also benefit from a Group Save which offers up to 1/3 off when travelling off-peak, between 3 and 9 adults, so add that together, and compare it to the petrol and the car parking, it may work out the same.
There are lots of different discounts that you can apply, check them all out on Greater Anglia's website.
Now that Xene is at university Up North, Greater Anglia are not the only train service we are using, she frequently travels on Virgin Trains, you can read more about a day out with Virgin Trains over on Playdays and Runways
Disclosure: We received complimentary travel on Greater Anglia and complimentary tickets to the Odeon cinema.