Shreks Adventure! London is Awesome, have you visited yet ?
A few weeks ago Xene, Neva, Eowyn and I took a girls only trip to London with Sarah and Roo from Boo Roo and Tigger too which involved a fab Spy Mission and school uniform discussions with a lovely company.
Whilst we were there the lovely people from Merlins asked if we would like to review Shreks Adventure much to the disappointment of Lochlan and Kaide who are huge Shrek and Donkey fans!
I had heard about this new attraction that had opened opposite the London Eye, but the website didn't give too much away, but all of the girls enjoyed watching the Shrek Movies, so I was pretty sure that they would all like it.
We were given a time slot and they state on the website that it takes approximately 75 minutes for your Shreka Adventure, ours start to finish was 90 minutes of non stop laughter, jumps and scariness!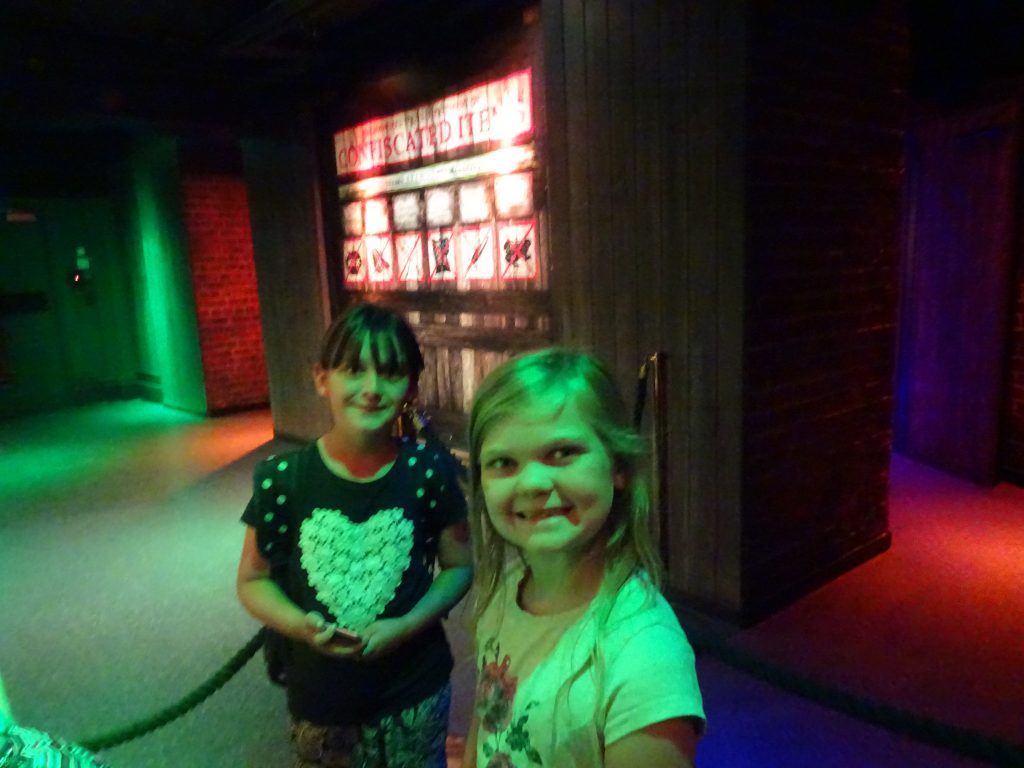 After arriving at our designated time, I was given a wristband with a unique barcode, this was to be used a couple of times during the adventure, where we had the opportunity to take up various photographic poses in front of a green screen, and these are put very beautifully into a photo album at the end of your journey, so make sure they get your best side!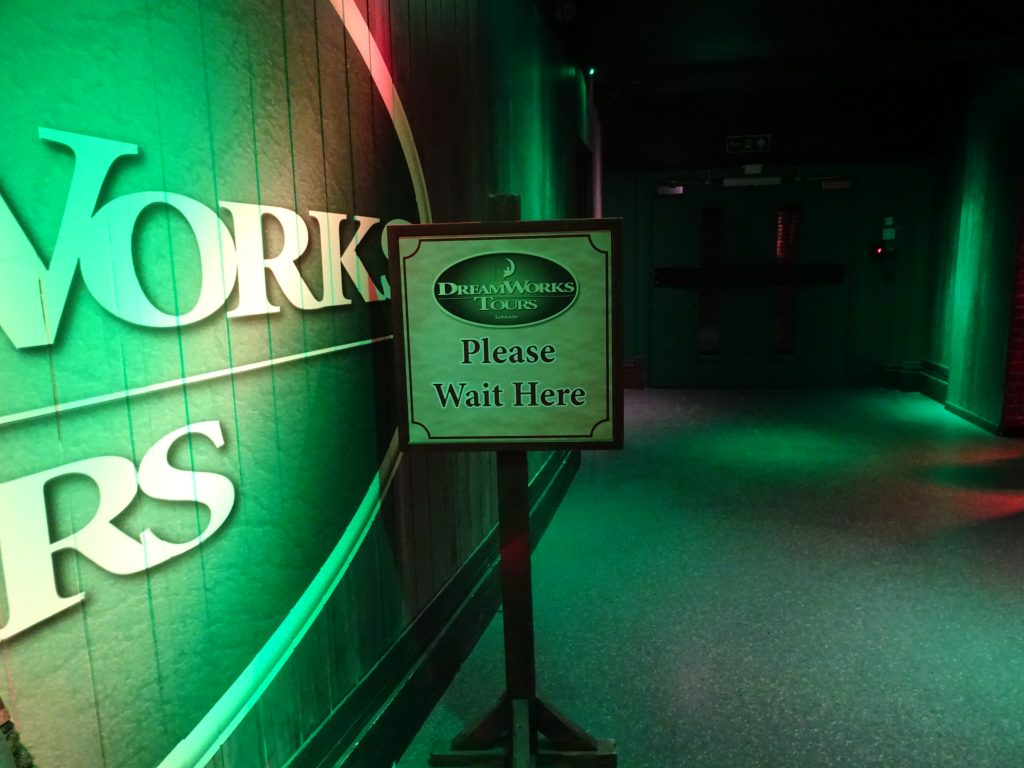 The first character that we met was the Shrektacular conductor who has to be THE happiest person I have ever met, the girls were particularly impressed as she stayed happy throughout the entire time we were there and didn't drop character once.
She was the only character we were able to photograph, as photography is not permitted throughout the adventure, past this point ( I wonder how many photos of her there are in the world!)
The first part of the Adventure takes place on Donkeys Magical 4D Flying Bus, complete with very funky eyewear, which didn't fall off during the very bumpy flight!
After a very magical journey we departed and continued on our adventure, where we met lots of the girls favourite characters, Eowyn was particularly taken with Sleeping Beauty, but not so keen on the torturing of Pinocchio (you have to take the journey for it all to make sense!) nor the scary green witches or Rumpelstiltskin….
We were treated to 10 live fairy tale themed encounters, and all of these were brilliant.
And of course at the end
They All Lived Happily Ever After, or did they….
All four of us enjoyed the Adventure, (well most of it), Eowyn has used the word terrifying a few times, but she is a bit of a drama queen!
After you leave the Shrek story, there are various other Dreamworks Characters that you can take selfies with, or get mum to take them!
As you can see, they had great fun taking photos with all of the other Dreamworks Characters.
Before you leave, you are shown your very own Travel Journal, priced at £25, but 20% cheaper if you are a Merlin Pass Holder .
I would definitely recommend this for families who are looking for an afternoon of fun and family time, each of the different settings ensured everyone had a favourite character or moment to relay to their friends and there was so much to take in, i'm sure if we went again we would discover new things, we had missed the first time!
It is recommended that you prebook a time slot, to ensure you are able to get in at the time you require, further information can be found here
Have you visited Shreks Adventure ?
Disclaimer: We were provided free entry to Shrek's Adventure for the purpose of this review, all thoughts and opinions are our own.