Best Dinosaur Park in Norfolk
You may remember that we were invited along to Roarr! Dinosaur Adventure for the official opening of the Predator High Ropes at the beginning of July and the children LOVED it! So much, that they have been promising to take Asa back to have a go, and the younger children had not yet experienced Dippy's Splash Zone, with such warm weather, it seemed the perfect time to visit, and this week is Dippy's Birthday Celebrations.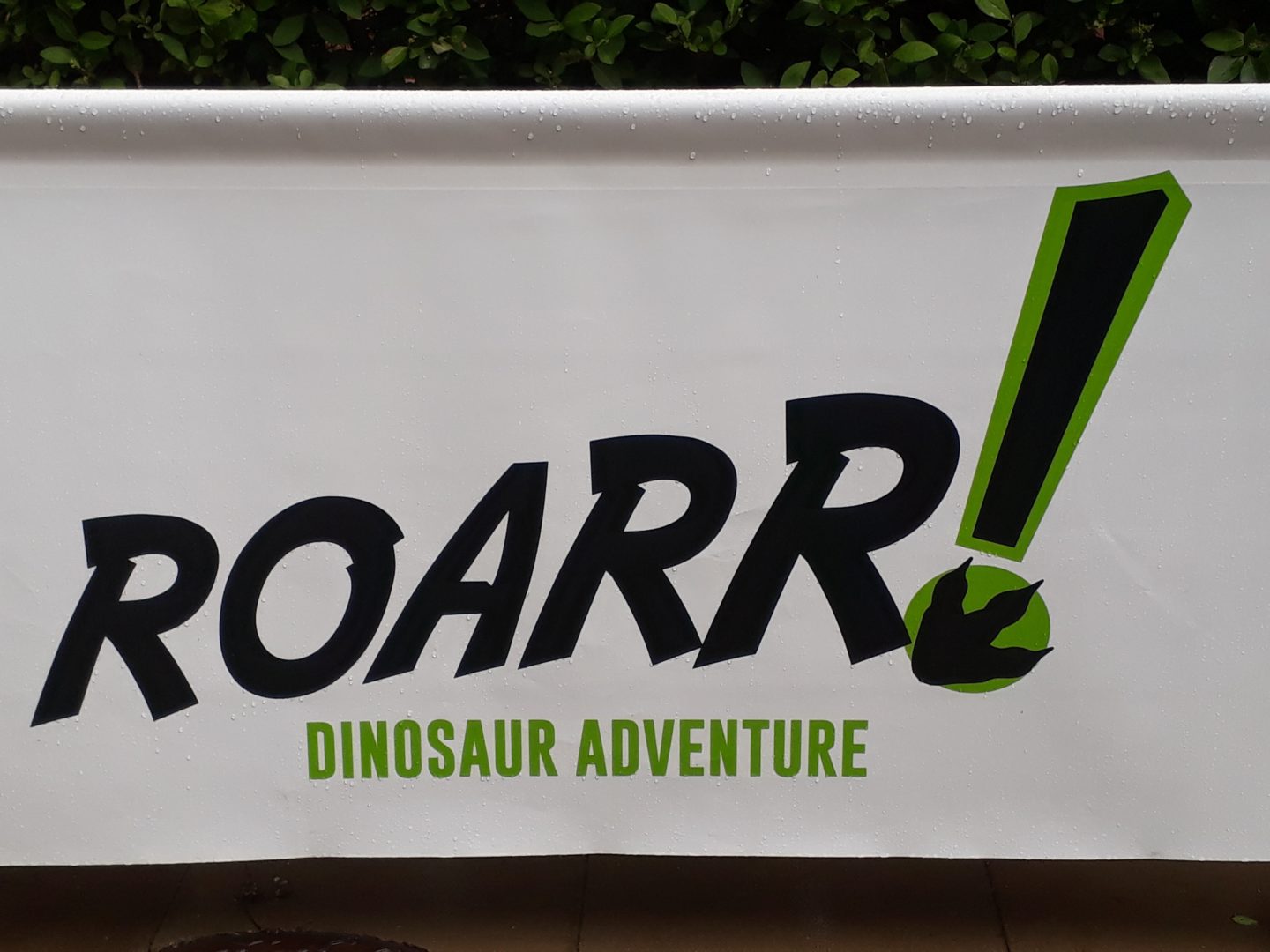 Family Days Out for all nine of us have been slightly hindered since November due to the constant supervision required for Merrie our not so tiny puppy, however after Neva had completed a weeks work experience at Hobland Kennels we knew that it would be perfect for Merrie, so yesterday she went there just for the day, like a daycare for Puppies!  Although seeing the fun the boys had in the Splash Zone i'm sure she would have loved it just as much!!
After driving Merrie to the kennels we took the journey to Roarr! It took us approx 50 minutes and can be found via sat nav NR9 5JE. The park is well sign-posted and the Car Park is huge, so plenty of room even for our rather large minibus! When we arrived it was already busy even though the weather at the start of the day was monsoon like!
There were three admission desks open and we entered the park very quickly, the first stop was a Group Photograph where you will find yourselves in various Dinosaur situations and these can be purchased from the photo kiosk at any time during the day.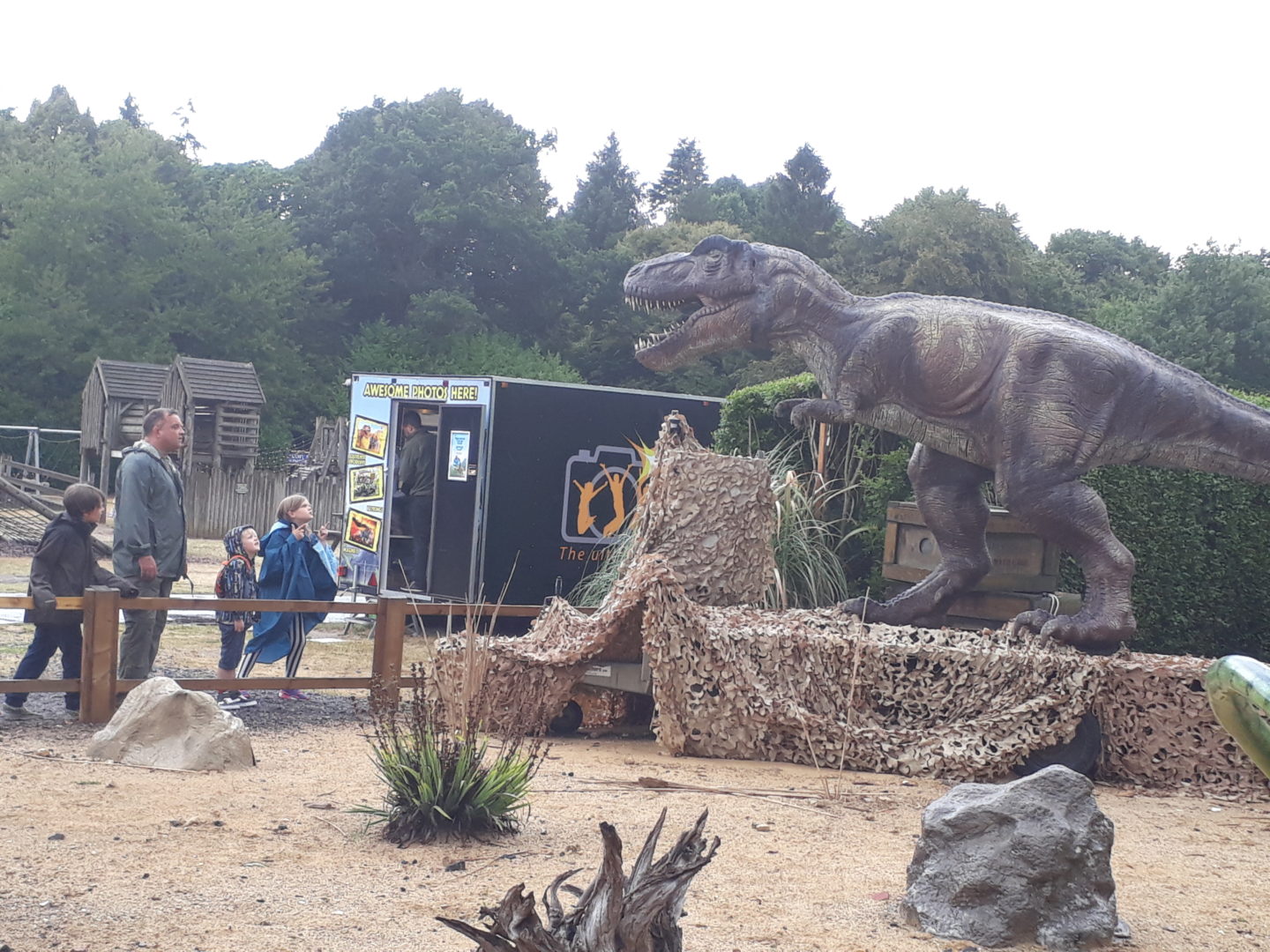 As always the children were immediately asking for food, on this occasion we had chosen to take a picnic but there are various food outlets throughout the park with the newly opened Explorers restaurant, which offers a unique steampunk Jules Verne 20,000 leagues under the sea themed restaurant capable of seating 92 diners indoors and a further 120 on the outside raised terrace. The park has lots of picnic benches located throughout the park, so there is never a shortage of somewhere to sit and eat, most of them are located next to play areas, so if the children finish their lunch first they can explore whilst you finish your lunch in peace!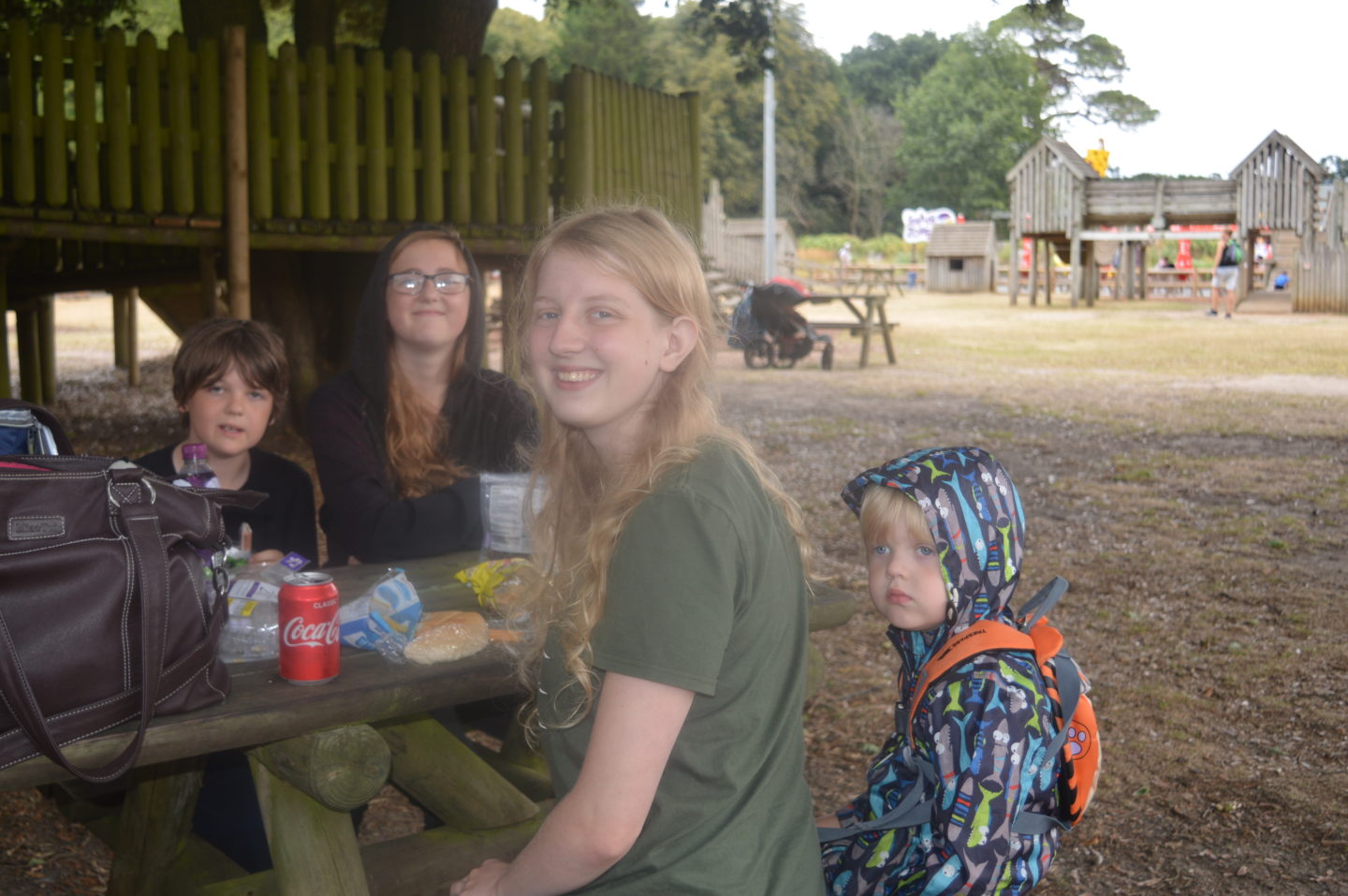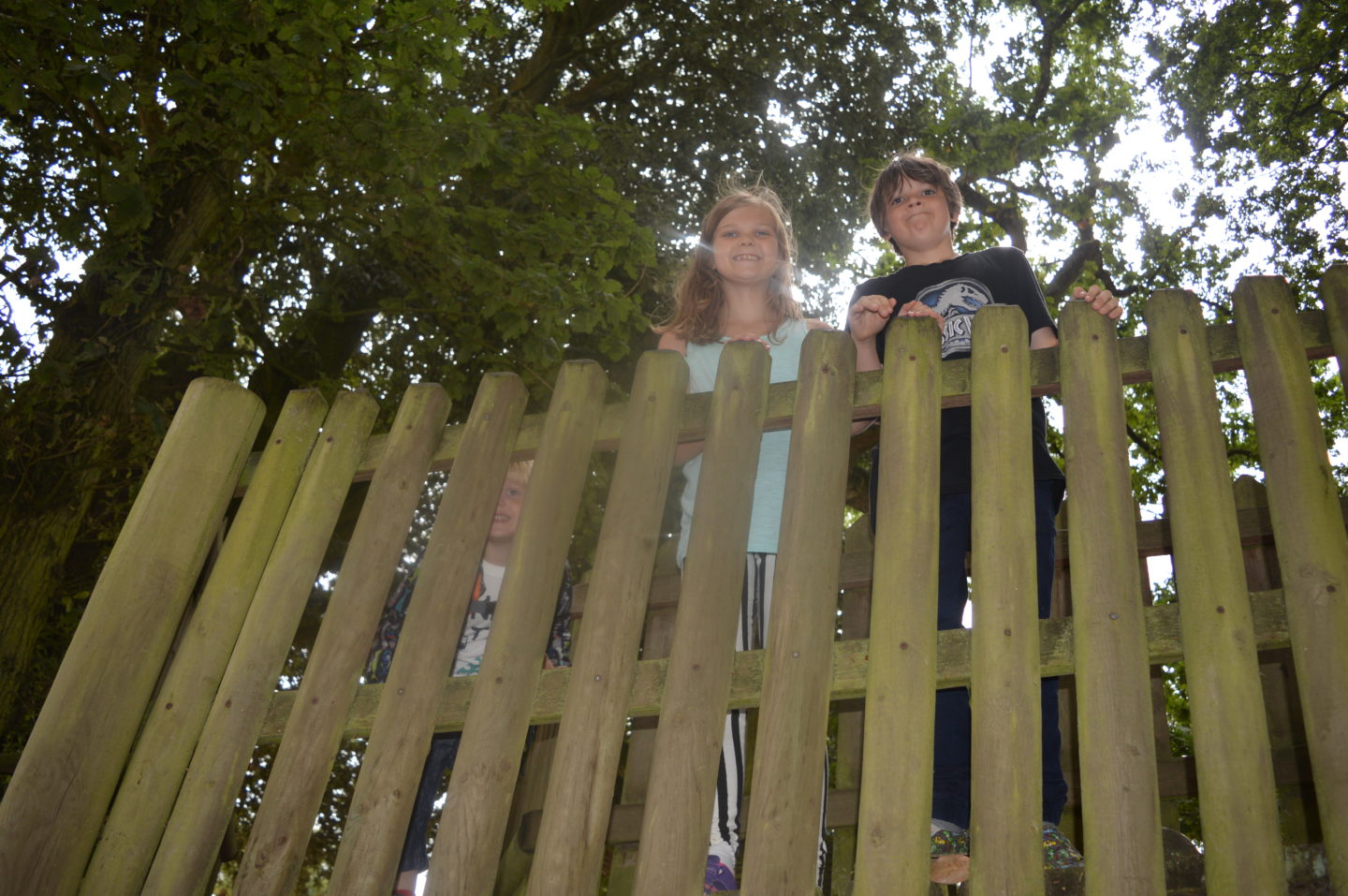 One of the children's favourite attractions is the Stone Age Road Race, thankfully they are inside as the rain once again began to fall! Luckily there are lots of things to do even during bad weather, including the racers, the dino-mite large indoor play area and the children's secret farm garden.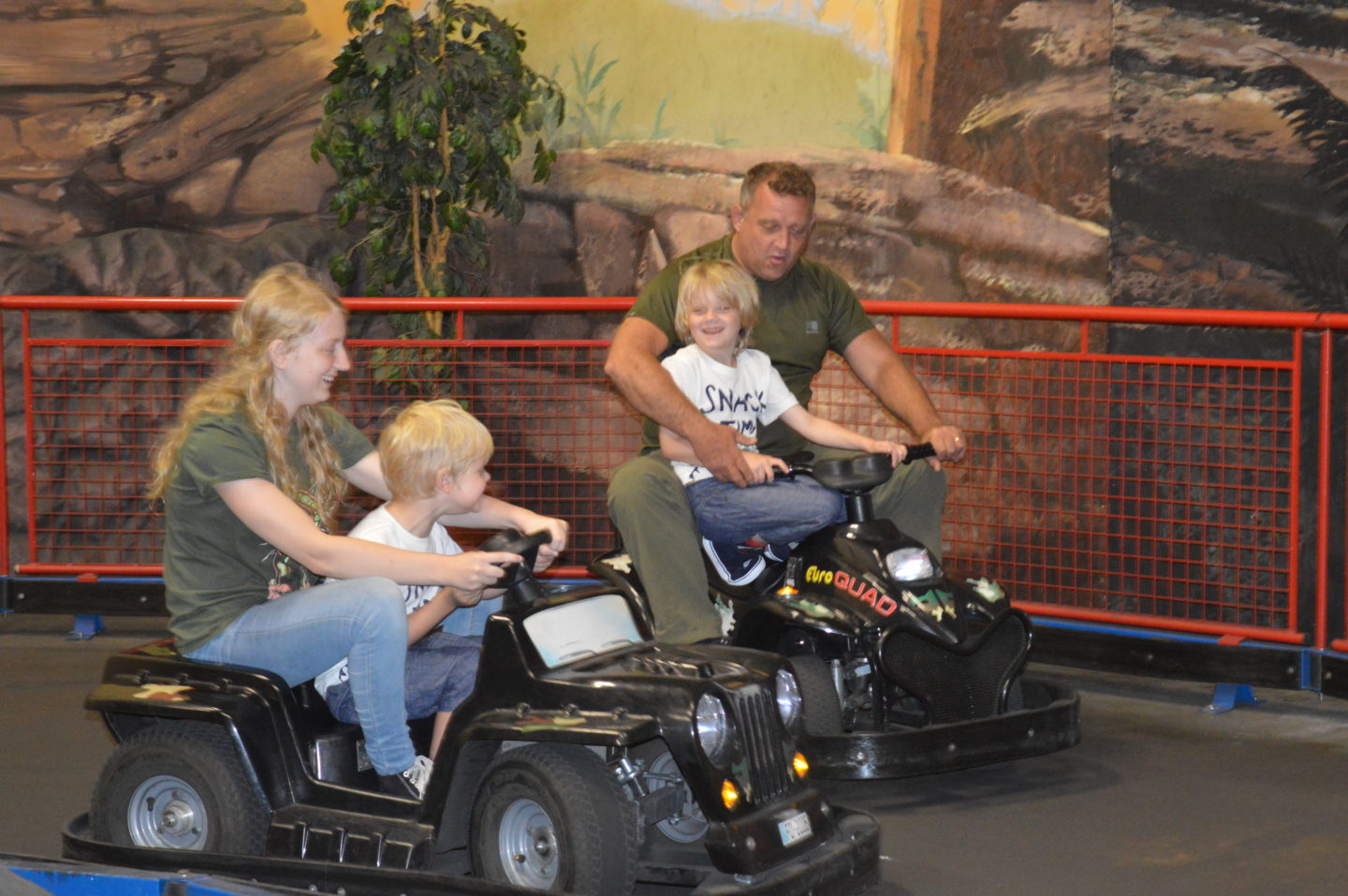 Although the wet weather doesn't stop you enjoying the Splash Zone or the Predator High Ropes, as they are still in use in wet weather!
As I mentioned the park are celebrating Dippy the Dinosaurs Birthday this week, so there are some extra activities for the children to do including finding the hidden masks around the park, birthday disco dancing with Dippy, Tribal Face Painting, Make a Birthday Card, as well as Birthday Surprises and your chance to win Dippy's Birthday Cake.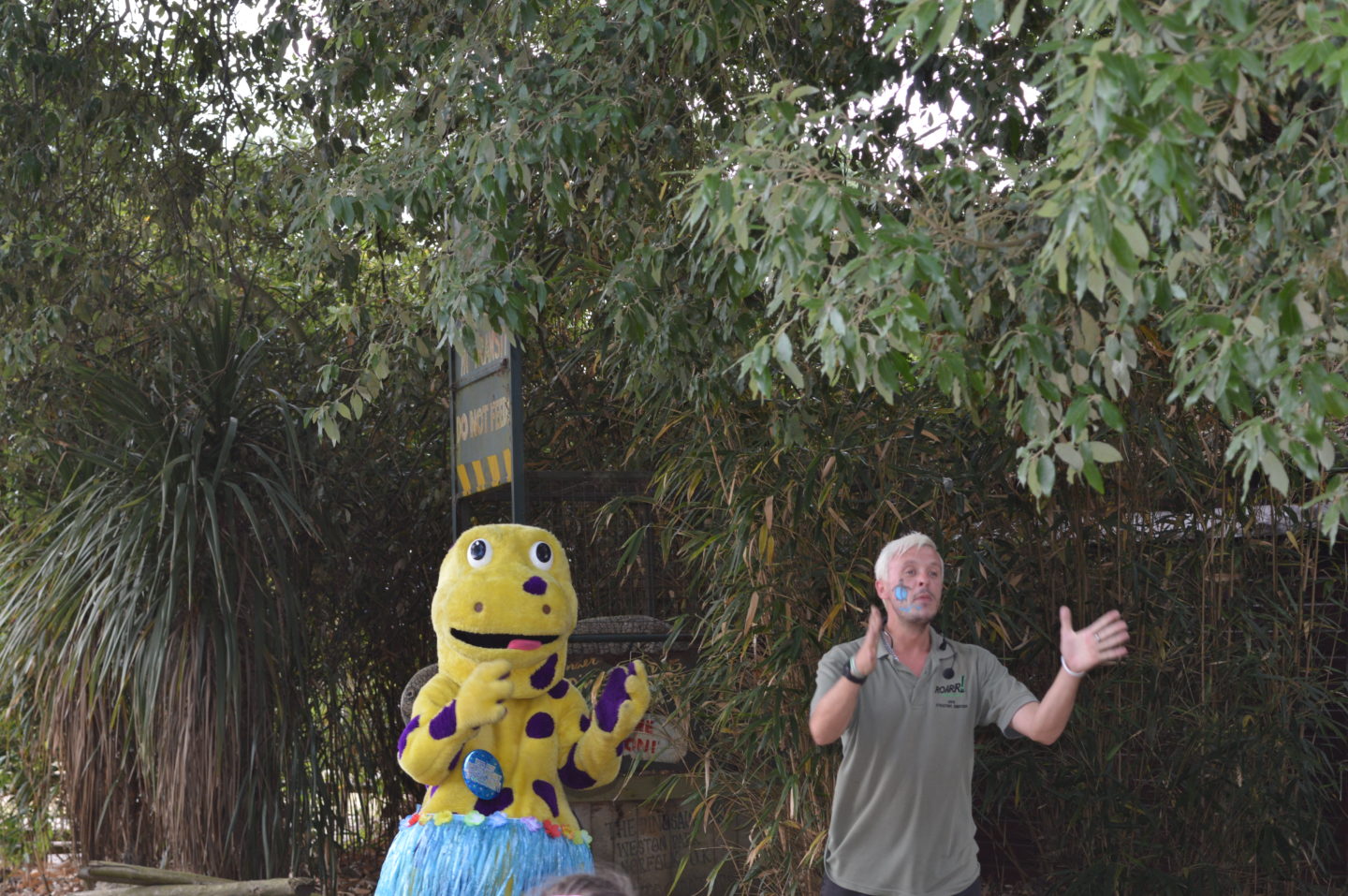 You can also collect the 8 stamps around the park as part of the Young Adventurer's Challenge and exchange your leaflet for a fabulous dinosaur medal.
We have been visiting the Dinosaur Park since Xene was small, and it has just kept growing and getting better and better, in fact Xene actually commented that there is now too much to do in just one day, so if you live local I would definitely recommend an annual pass.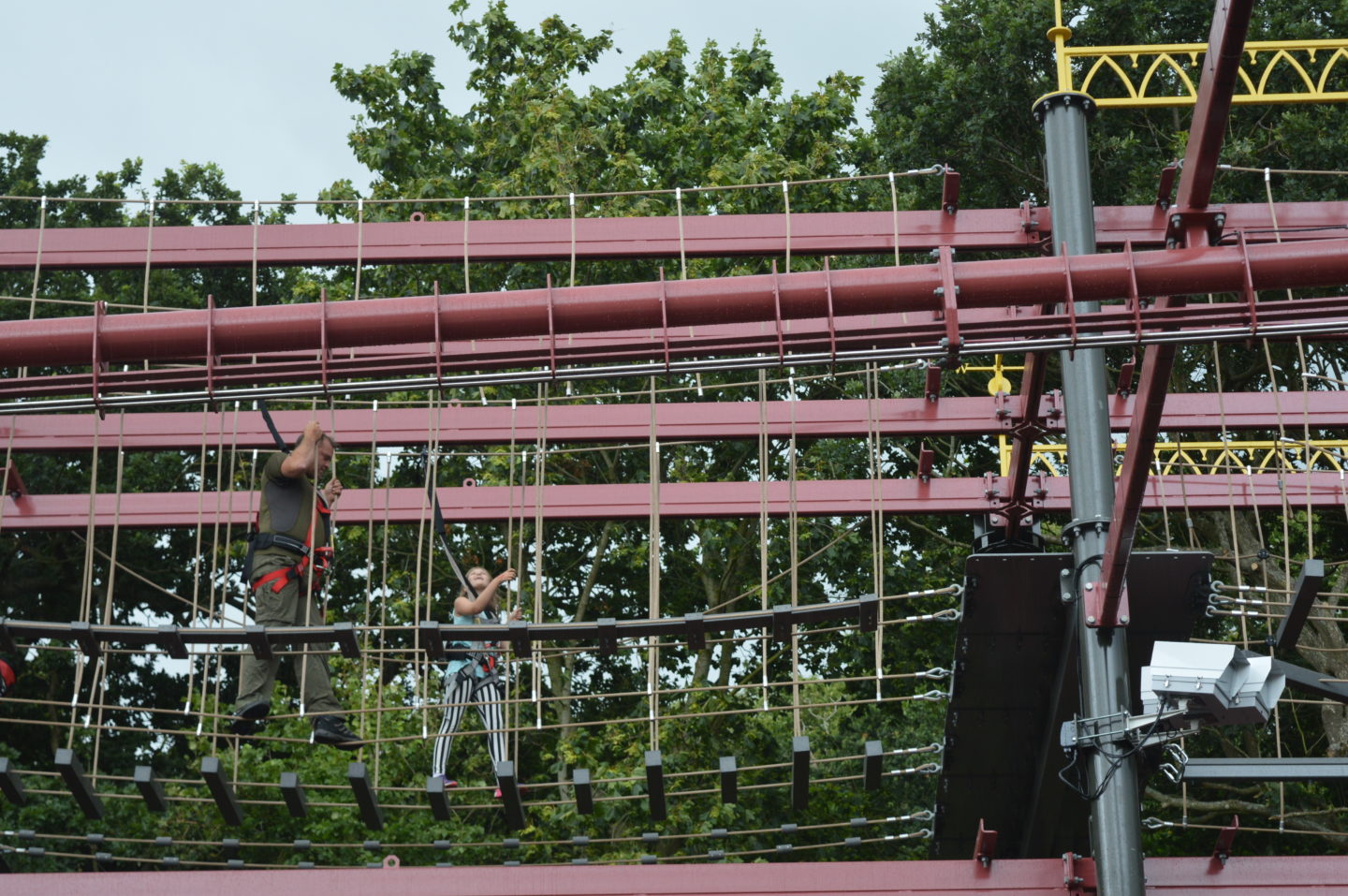 Our last attraction of the day was Dippy's Splash Zone, unfortunately you are not allowed to take photographs of the children whilst they are playing, but here is a pic of what they can look forward to, as I was able to get a photo before it opened.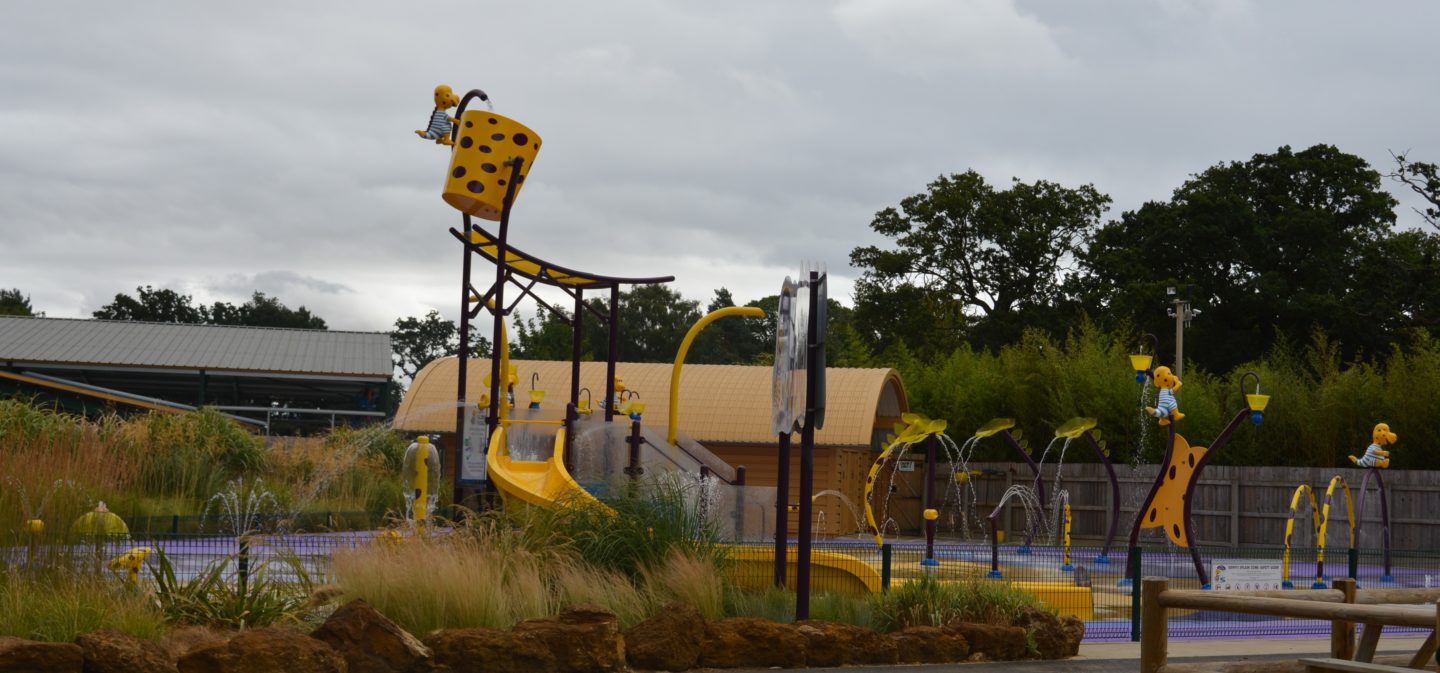 Kaide, Eowyn, Tyrus and Viggo had an amazing time in the Splash Zone, Tyrus was particularly impressed with the giant bucket that tipped water all over the children below! The weather got really warm towards the end of the day, so it was a perfect end to a perfect day.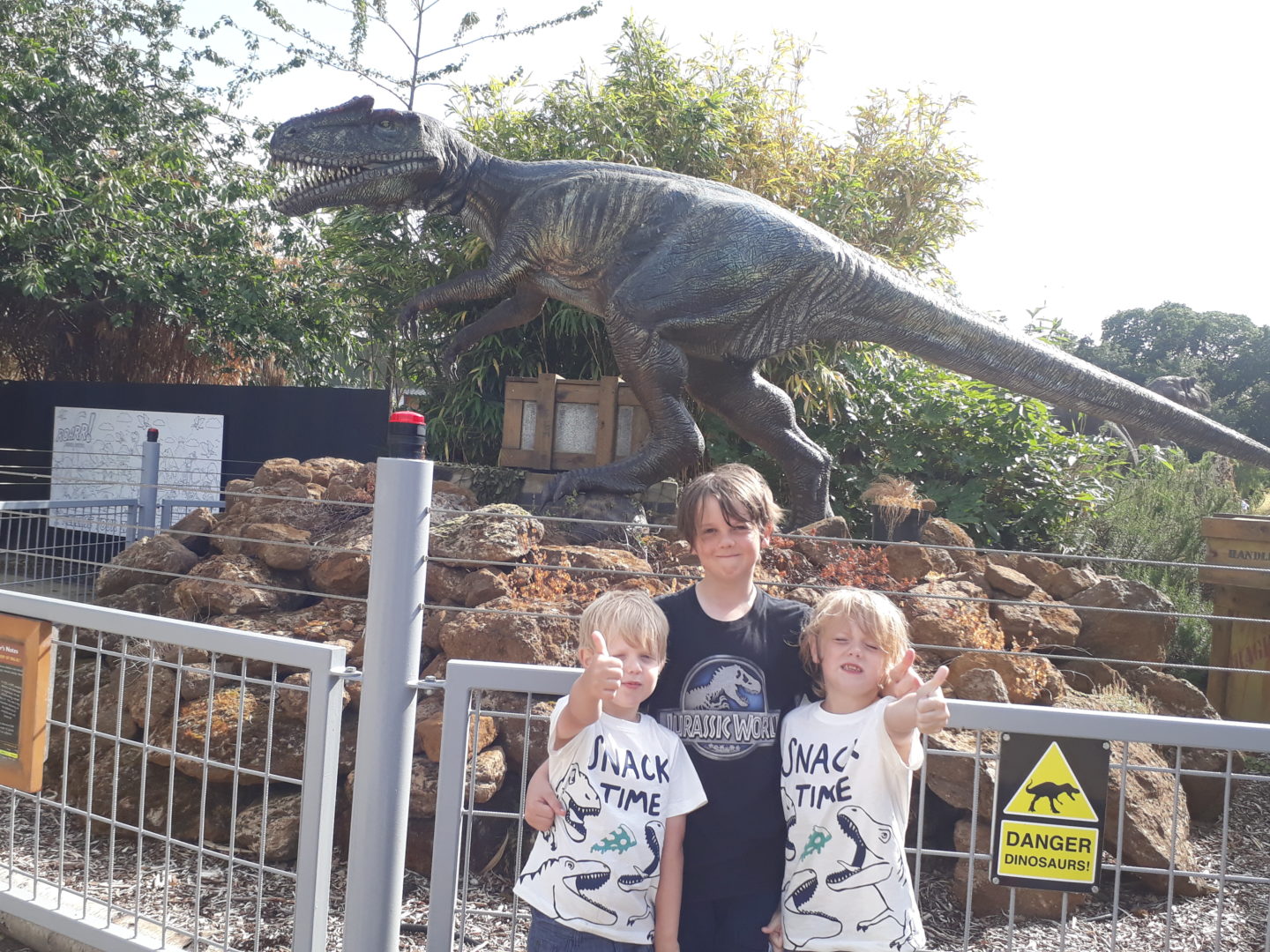 We all had a brilliant day, Roarr! Dinsoaur Adventure really does have something for everyone, from the tiny toddler zones, through to the high ropes, every member of the family can have a fantastic day out.
Admission Prices on the door are stated below, however booking before you visit can save you lots of money, including a 6 guest multibuy for just £85, head over to the website for more details
Admission 25/05/2018-30/09/2018
Adult £16.95 Child (3-15) £18.95 Child Under 3 FREE Senior Citizen (65 +) £15.95
Registered disabled Adult £8.50 Registered disabled Child £9.50 Carer £8.50
We were provided with free entry to the park in exchange for our honest thoughts and opinions.