Last night Xene and I attended the opening night of Noises Off Play, but we had heard so many good things about it, that we were accompanied by Eowyn, Neva and Meg (sorry that you had to work Lochlan, Meg enjoyed your ticket!), and it did not disappoint!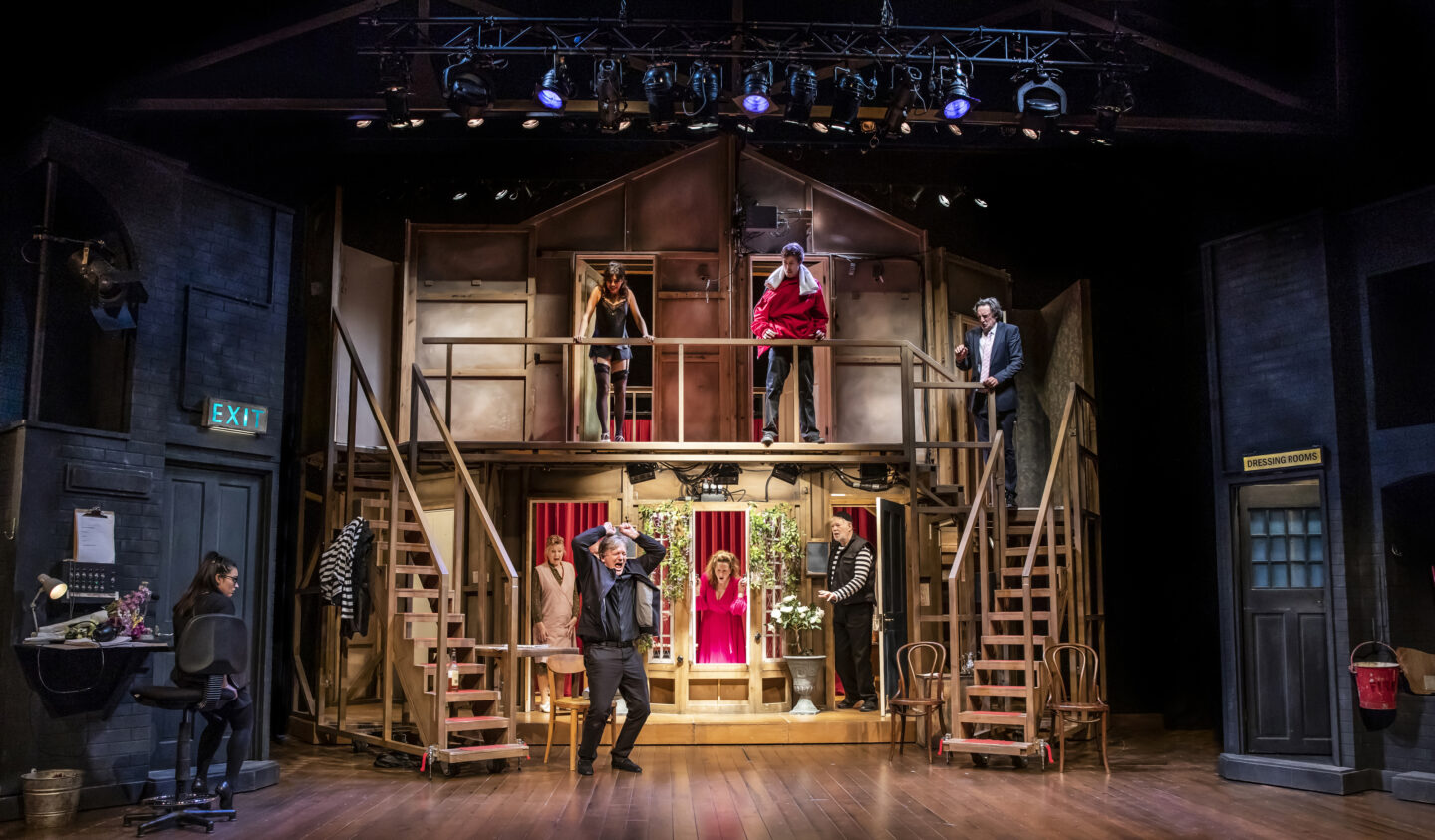 What Is Noises Off Play ?
One of the greatest British comedies ever written visits Norwich Theatre, direct from a triumphant West End season.
Michael Frayn's celebrated play serves up a riotous double bill, a play within a play. Hurtling along at breakneck speed, Noises Off follows the on and offstage antics of a touring theatre company as they stumble their way through the fictional farce, Nothing On.
From the shambolic final rehearsals before opening night in Weston-super-Mare, to a disastrous matinee in Ashton-under-Lyne seen entirely, and hilariously silently, from backstage, before we share their final, brilliantly catastrophic performance in Stockton-on-Tees.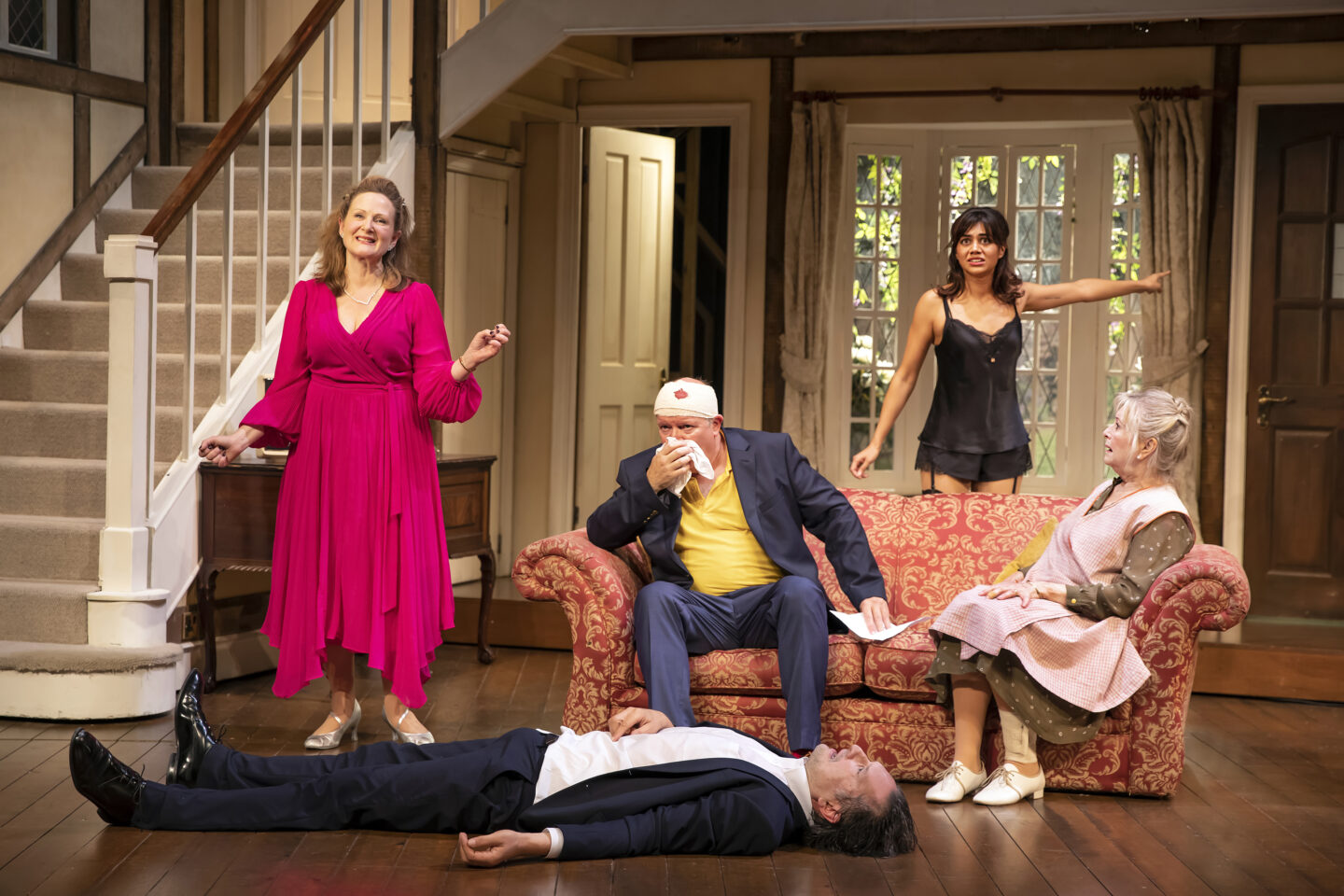 Noises Off Cast
The entire cast was brilliant, such a huge amount of talent on one stage.
Liza Goddard was perfect as Dotty the housekeeper, who wasn't as quick at remembering her lines and cues as she did in her younger years, but was still spritely enough to ensure people who upset her get their comeuppance!
Simon Shepherd was great as Lloyd the director, running through the dress rehearsal in the first half, slightly exasperated at the lack or preparation for the opening night, followed by his own personal problems throughout the second half!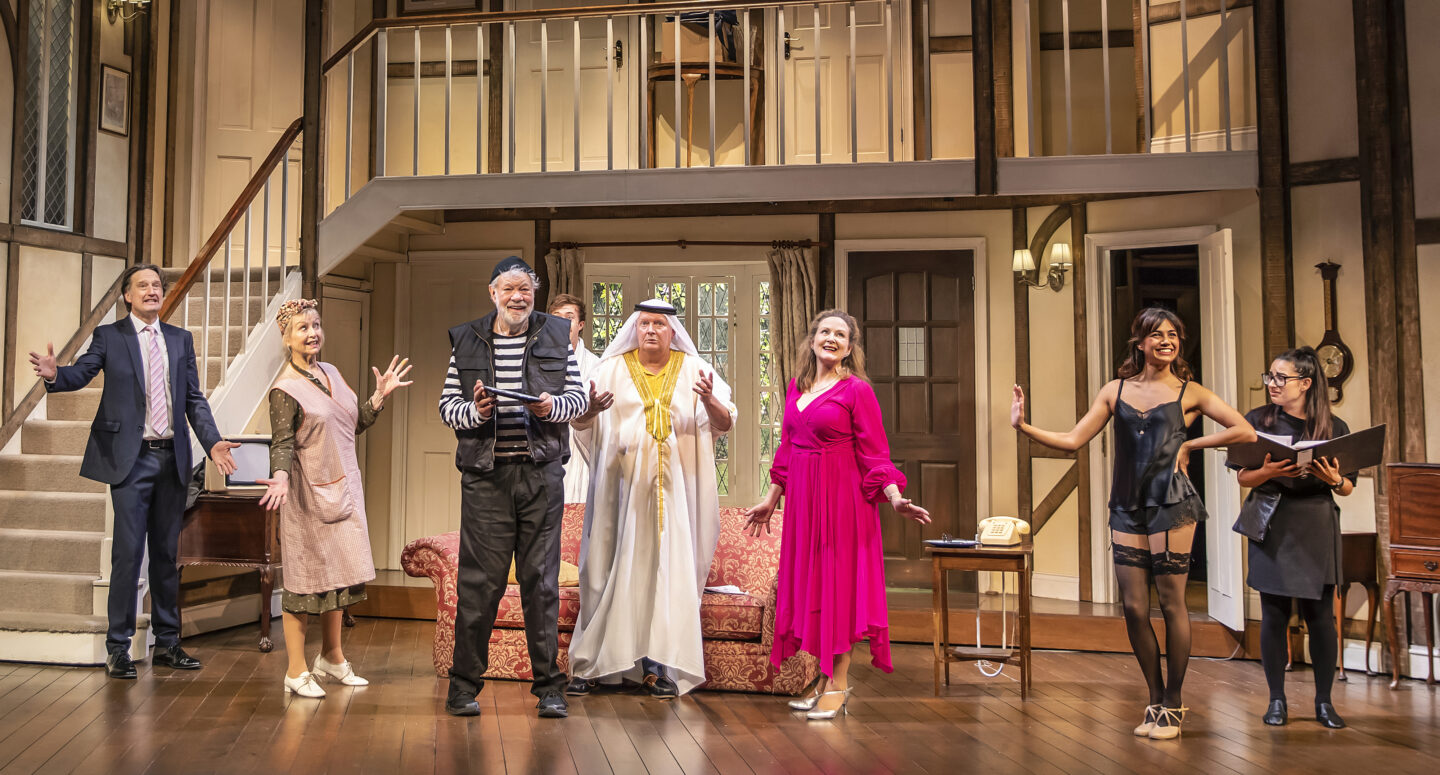 Matthew Kelly as Selsdon was hilarious, he played the doddery old actor who liked a drink to perfection, the constant seeking out of alcohol throughout act 2 had me in stitches.
Daniel Rainford was brilliant as Tim, a member of the stage crew, that took on various roles throughout the three performances, certainly a very different part to when I last saw him in Private Peaceful.
The other five members of the cast, Lisa Ambalavanar, Simon Coates, Dan Fredenburgh, Nikhita Lesler and Lucy Robinson worked seamlessly together to create a comedy masterpiece.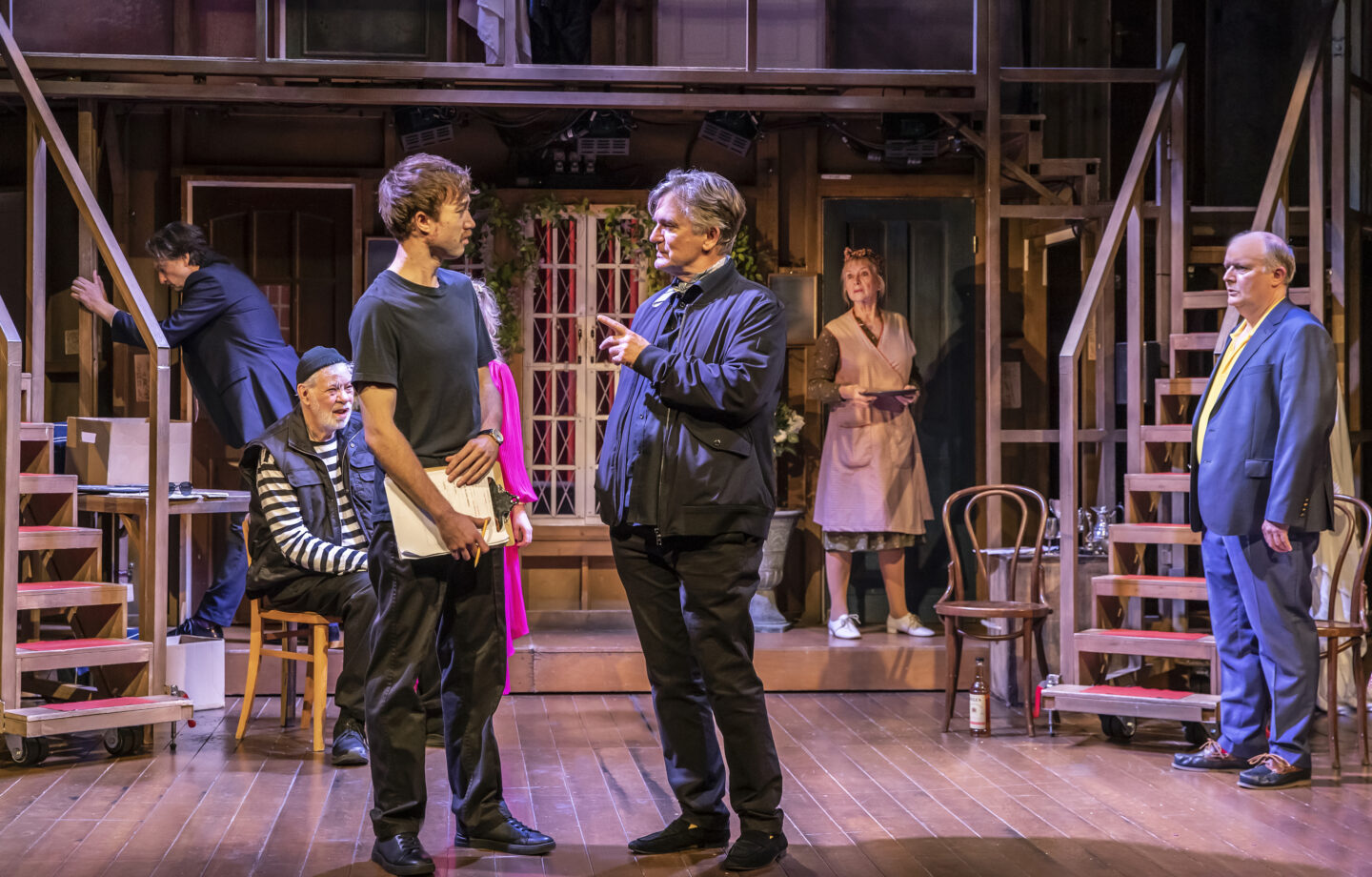 What Did We Think of Noises Off?
All five of us agreed it was comedy genius, we have watched some amazing comedies at Norwich Theatre and this one was certainly up there with the best of them.
The first half of the show sees their dress rehearsal, so you get an overview of the entire play Nothing On, which in itself is very funny, but its after the interval that the entire pace increases ten fold.
You are given a literal backseat view of the production, which sees all sorts of antics and rivalries come to the forefront, but like true professionals they continue as if nothing is happening! (with the help of the stage crew taking on some of the roles and lines!!)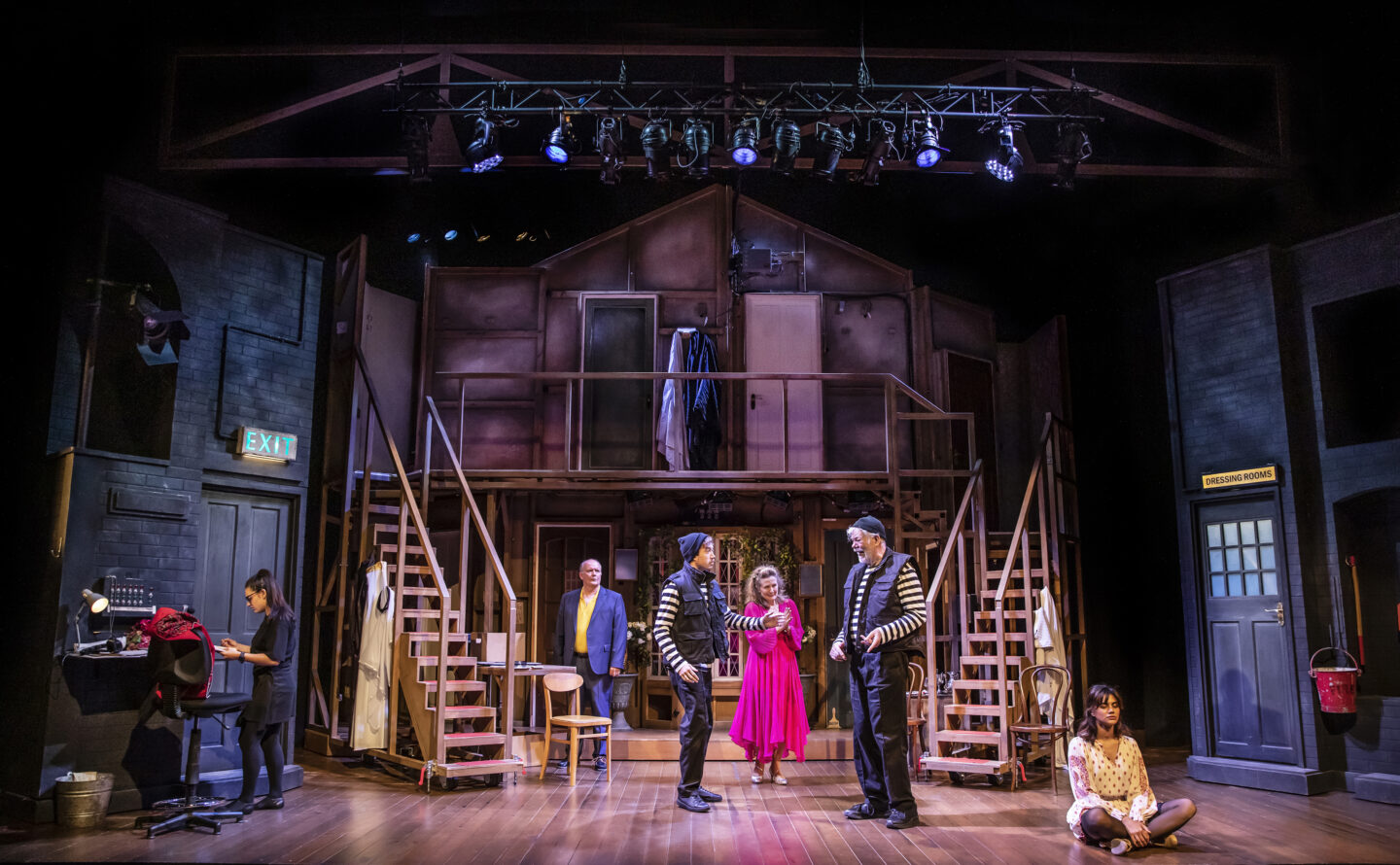 And for the final part of the story you are transported back to the front of house to see one of their last performances of the tour, when anything can happen!
It is a brilliant piece of comedy theatre and I can see why it is spoken so highly of.
If you want to cheer up a dreary November evening, Noises Off is at Norwich Theatre until Saturday 11th November 2023.
Looking for more comedy show reviews check out Some Mothers Do Ave Em, Comedy About A Bank Robbery and Magic Goes Wrong