Last night Neva and I were invited to Norwich Theatre Royal to watch Michael Morpurgo's Private Peaceful Tour.
Neva is a huge Michael Morpurgo fan, we have previously reviewed Running Wild and Neva had seen a Private Peaceful performance with just one person on the stage telling the story, when she was at primary school, so she was keen to see this performance.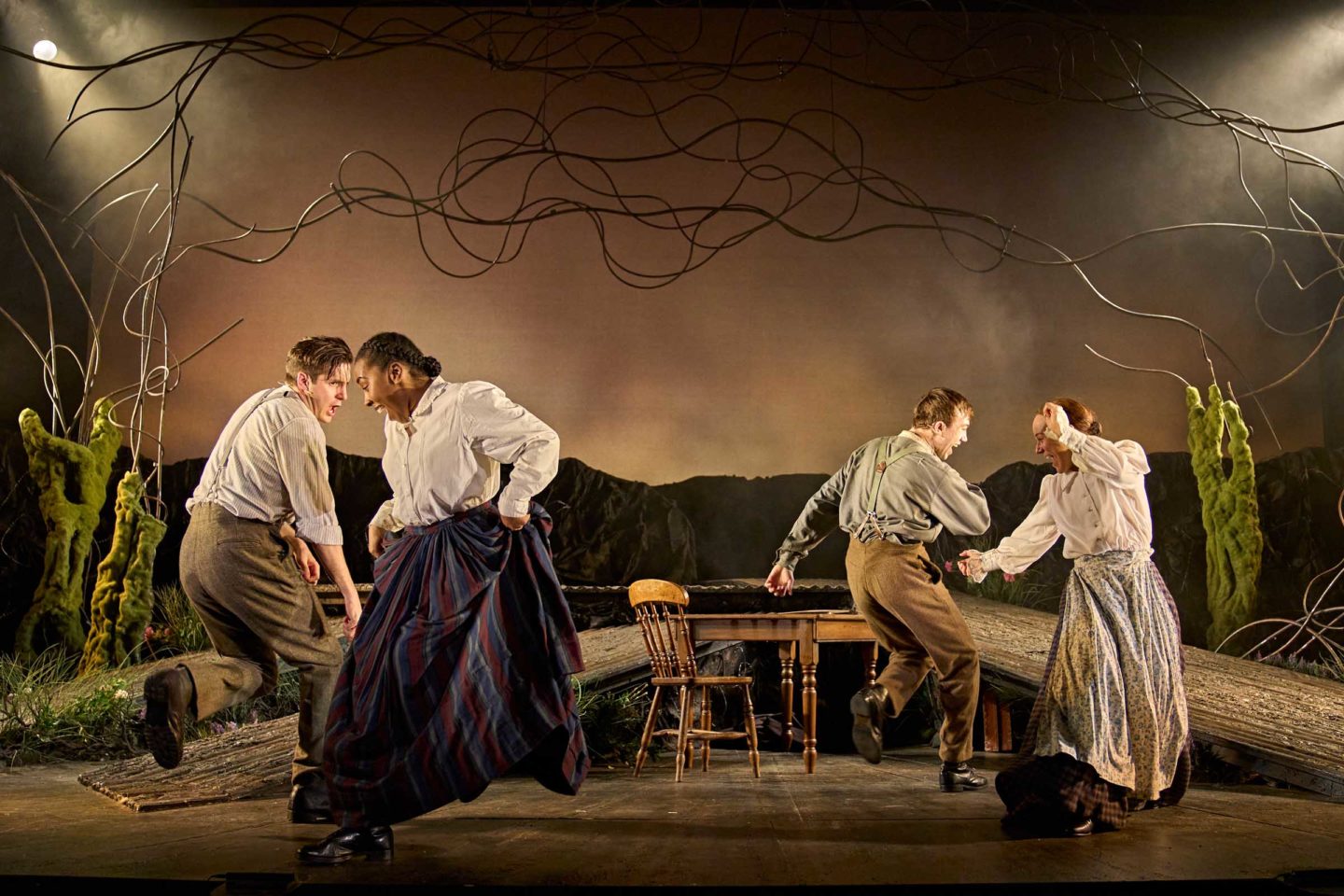 If you are not familiar with the story and you would like to read Private Peaceful you can get your copy HERE
So what is Private Peaceful About….
The Peaceful brothers, Tommo and Charlie, have a tough rural childhood facing the loss of their father, financial hardship and a cruel landlord.
Their fierce loyalty to each other pulls them through, until one day they both fall for the same girl. And then the Great War comes.
Set against the epic backdrop of WW1, we join 18-year-old Private Tommo Peaceful in the trenches as he takes us on a journey through his most cherished memories and tells his story of courage, devotion, family and friendship.
The staging was perfect, it never changed, apart from some added sandbags in Act 2, but the lighting and props turned it from a schoolyard, to a kitchen, to a battlefield and in the trenches.
The entire story was told using just seven actors, and they were all outstanding.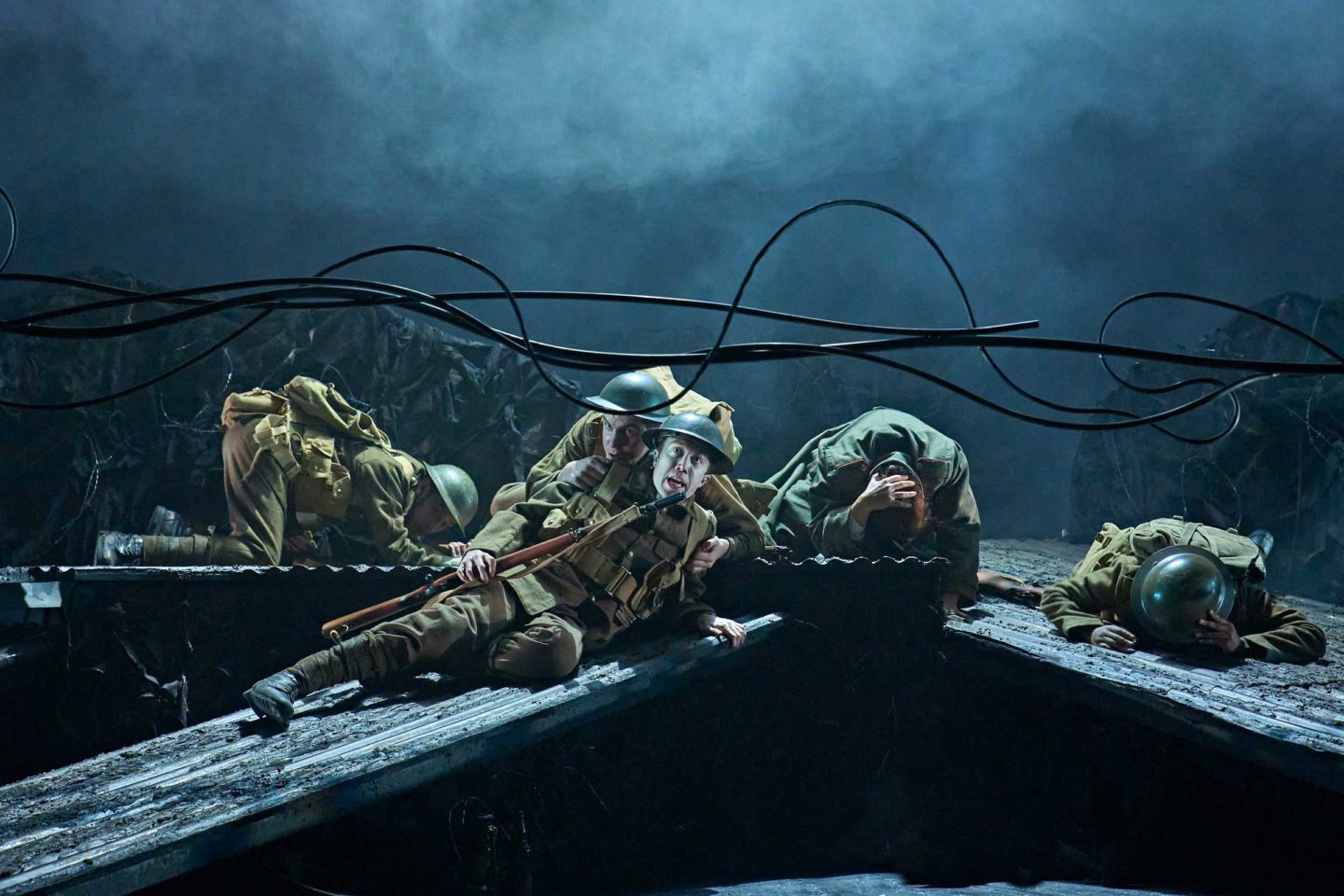 Private Peaceful Tour Cast
Thomas 'Tommo' Peaceful was played by Daniel Rainford, as he narrates his journey from starting school through to being on the frontline, he told the story beautifully and you felt as if you were there on the adventure with him.
His older brother Charlie was played by Daniel Boyd, the brotherly love shown between the two brothers was very heartfelt, even when Charlie got together with Molly.
Their biggest brother 'Big Joe' played by Robert Ewens really resonated with me, having a child with additional needs its a hard thing to accept how things were in that time, he never went to school and Tommo's first fight was caused by someone making fun of Big Joe ( well maybe some things don't change!)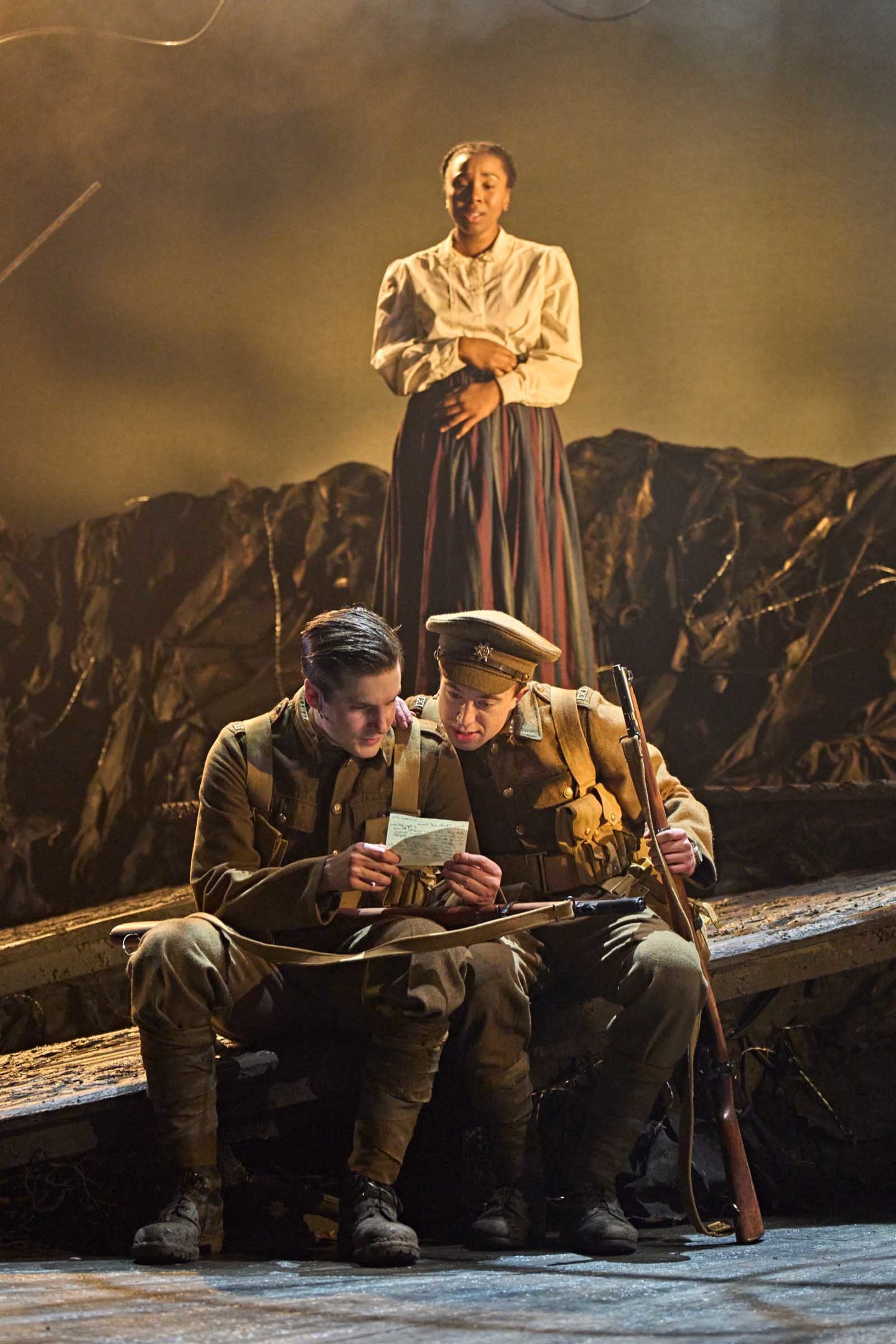 The two brothers joint love interest Molly was played by Liyah Summers, she has a beautiful singing voice and she did an excellent job of playing the sweet little girl, all the way through to motherhood.
And not forgetting John Dougall, Tom Kanji and Emma Manton who played a vast array of characters throughout the performance, all unique in style and really made the story feel complete and full of life.
The story had you gripped from start to finish, and you experienced every emotion with the characters.
Private Peaceful is a beautiful piece of theatre, that is suitable for all age groups and that showed in the audience last night, there were groups of school children sat alongside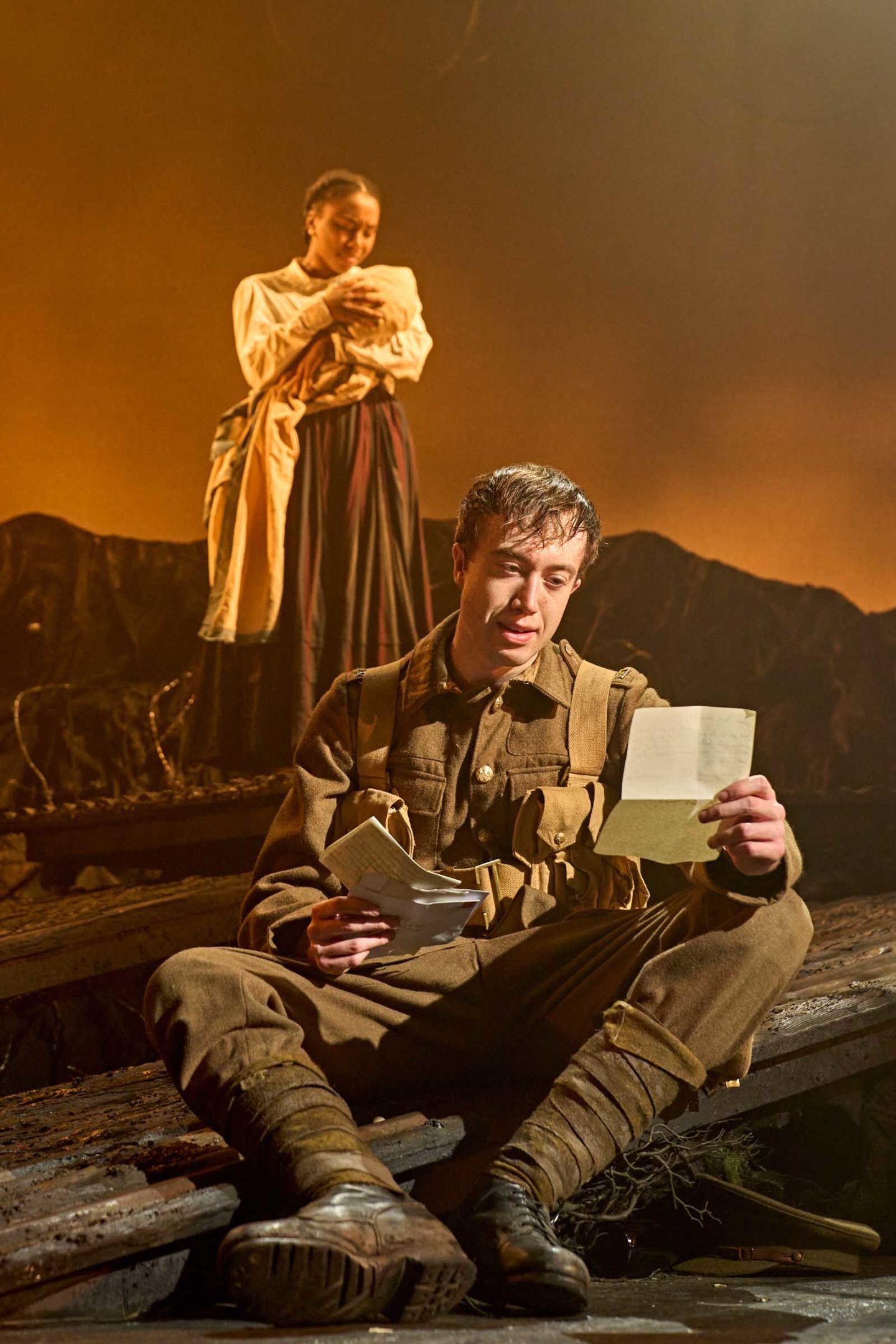 Norwich Theatre and Jonathan Church Theatre Productions will be donating 50p from every ticket sold to the DEC Ukraine Humanitarian Appeal as they take this story of courage, family, and friendship, and support those who need it most.
Friends of Norwich Scheme : As an extra special offer, our 50% off on first night dramas has been extended to cover the whole run of performances for Private Peaceful and Ladies of Letters. Become a friend today and take advantage of this amazing offer!
If you are not local to Norwich, you can check out the remaining Private Peaceful Tour Dates