Newmarket Racecourse Family Fun Day
Last weekend we were invited along to Newmarket Racecourse during their Moët & Chandon July Festival, which ran from Thursday 11th July to Saturday 13th July and the entire family LOVED it!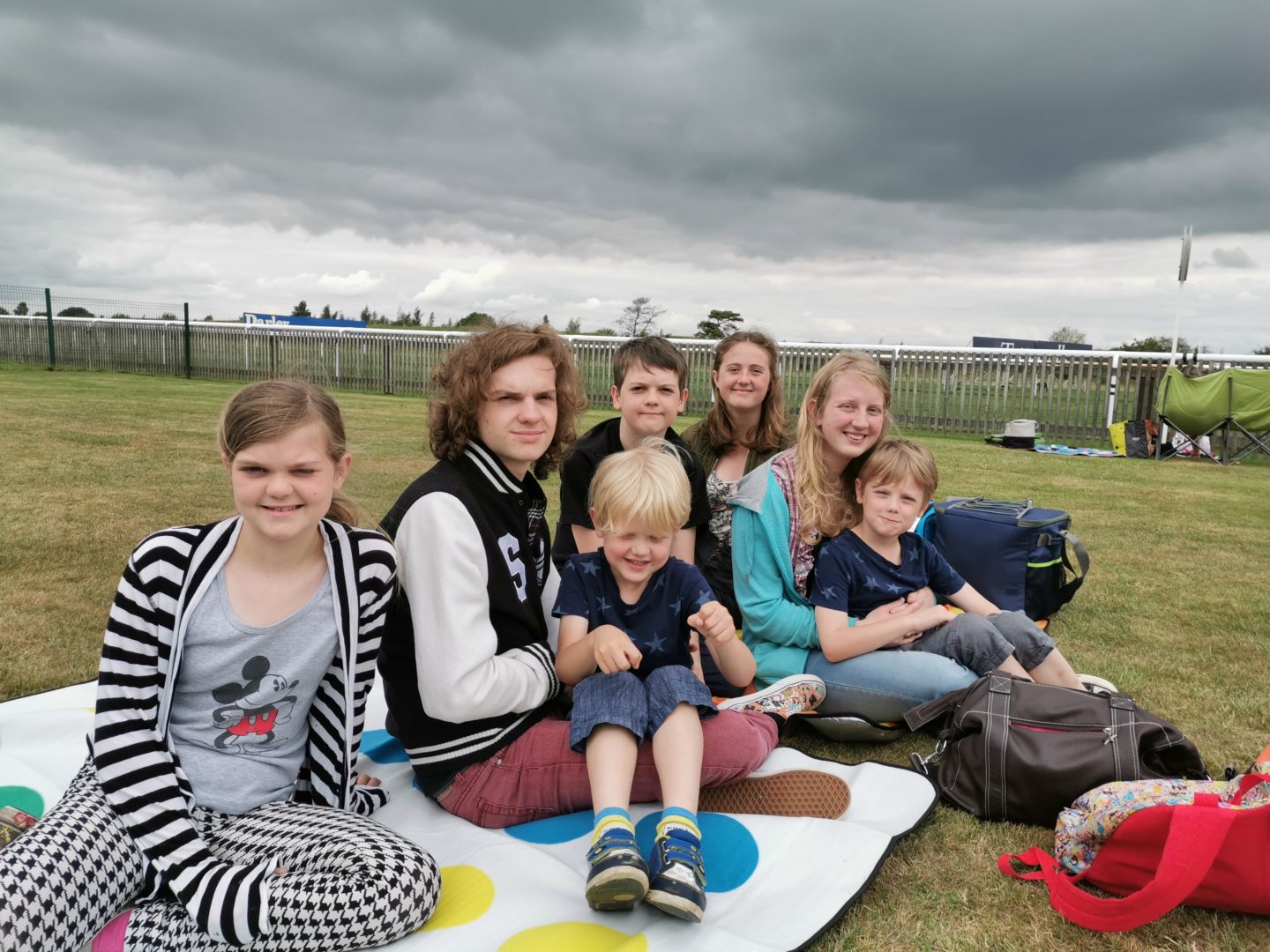 We were invited along to the Family enclosure, and provided with a voucher to purchase a picnic before we arrived, the children had great fun choosing their lunch, and it meant no queuing for food or turned up noses for my more fussier eaters! (although the food on offer did look delicious!) If you are looking for a few snacks, there are various outlets available for you to grab an ice cream or some sweets.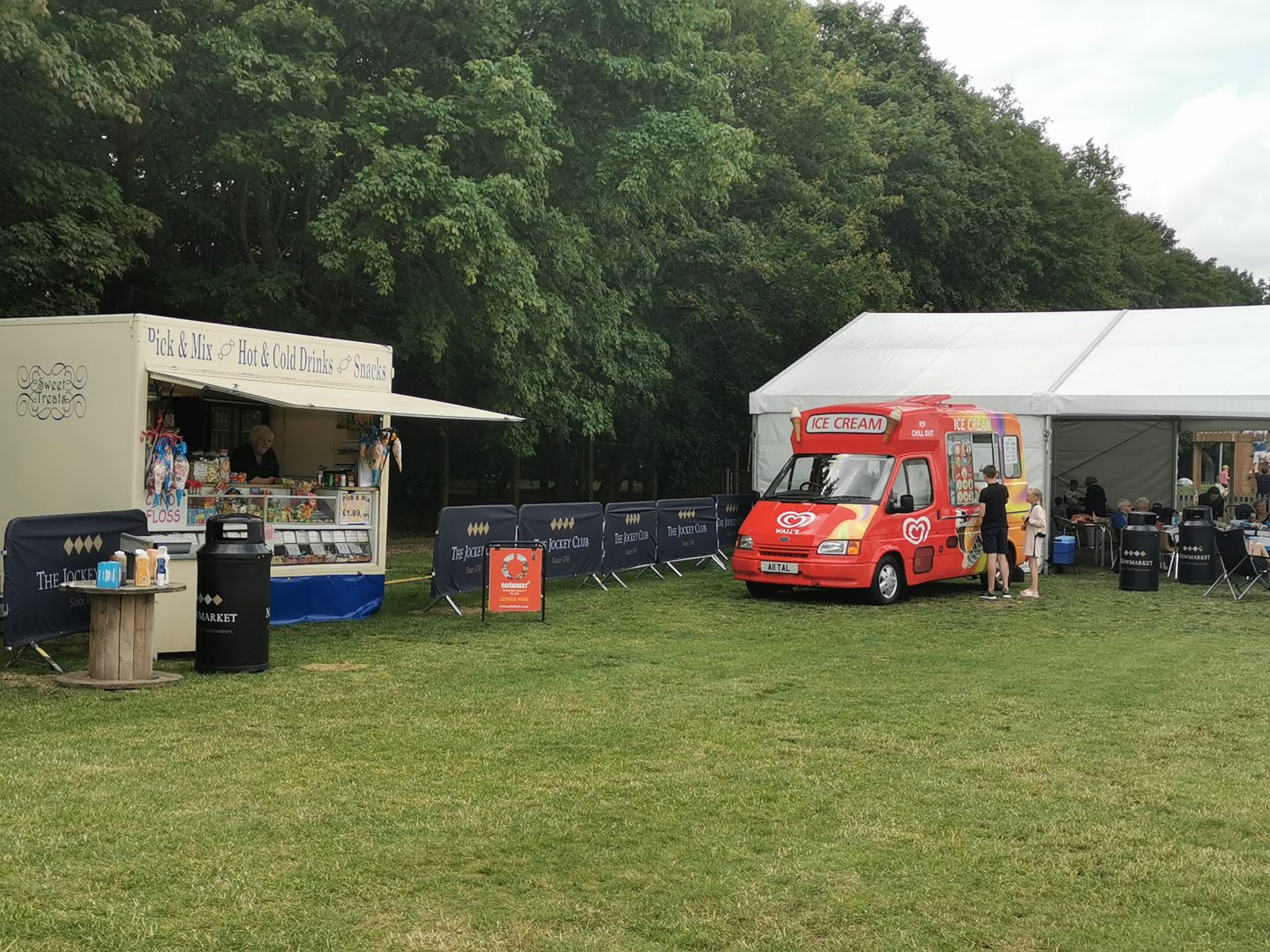 It really is a fun day out for the entire family, when arriving in the car park there were a vast array of people all dressed up for a day at the races, but also lots of families, not many as big as ours, but lots of multi generational family groups. The great part about the family enclosure is that Under 18s go FREE, which means a great family day out for not very much money.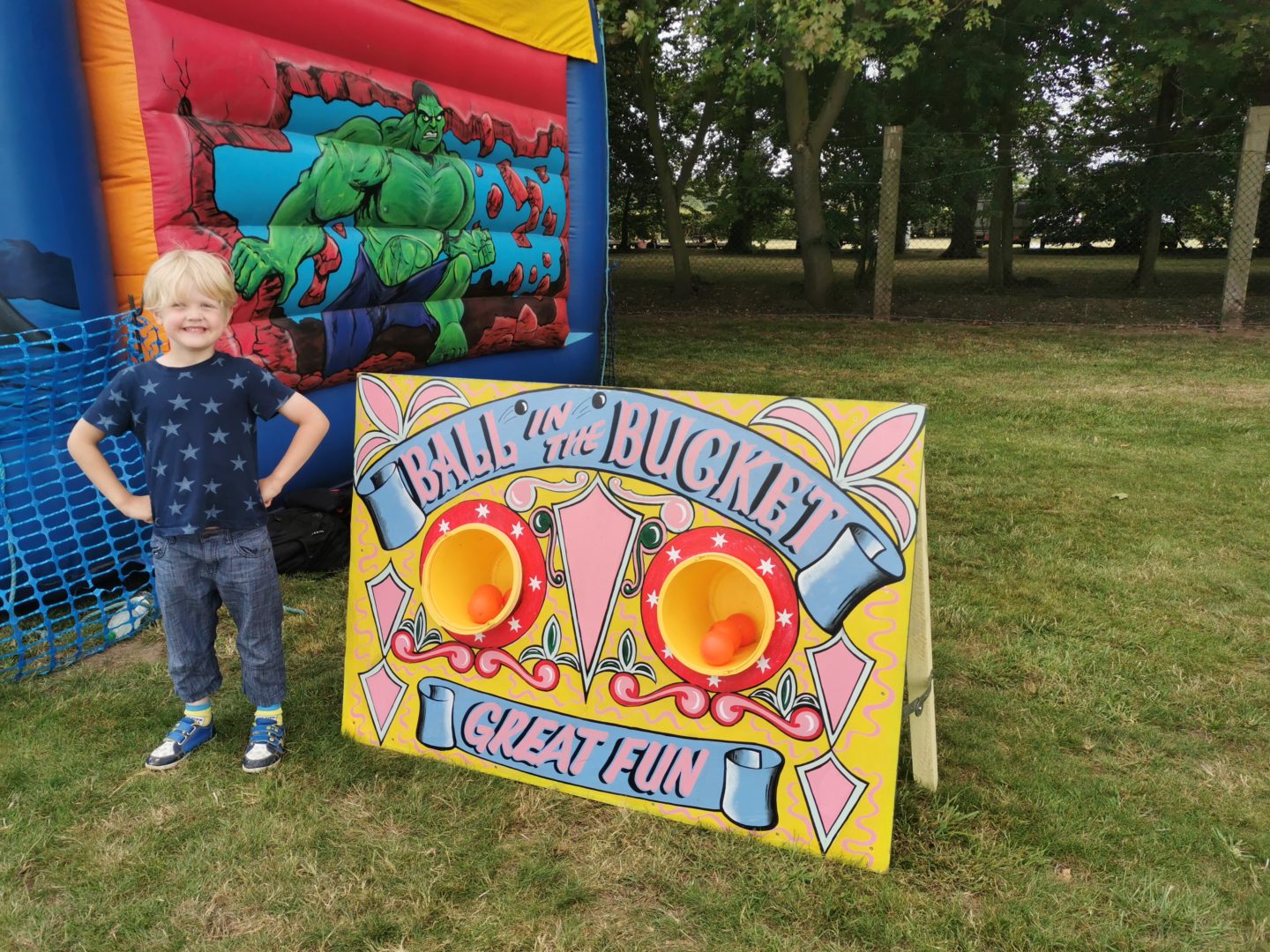 Inside the Garden enclosure there is plenty to keep the children occupied, between the races (although they loved watching those just as much)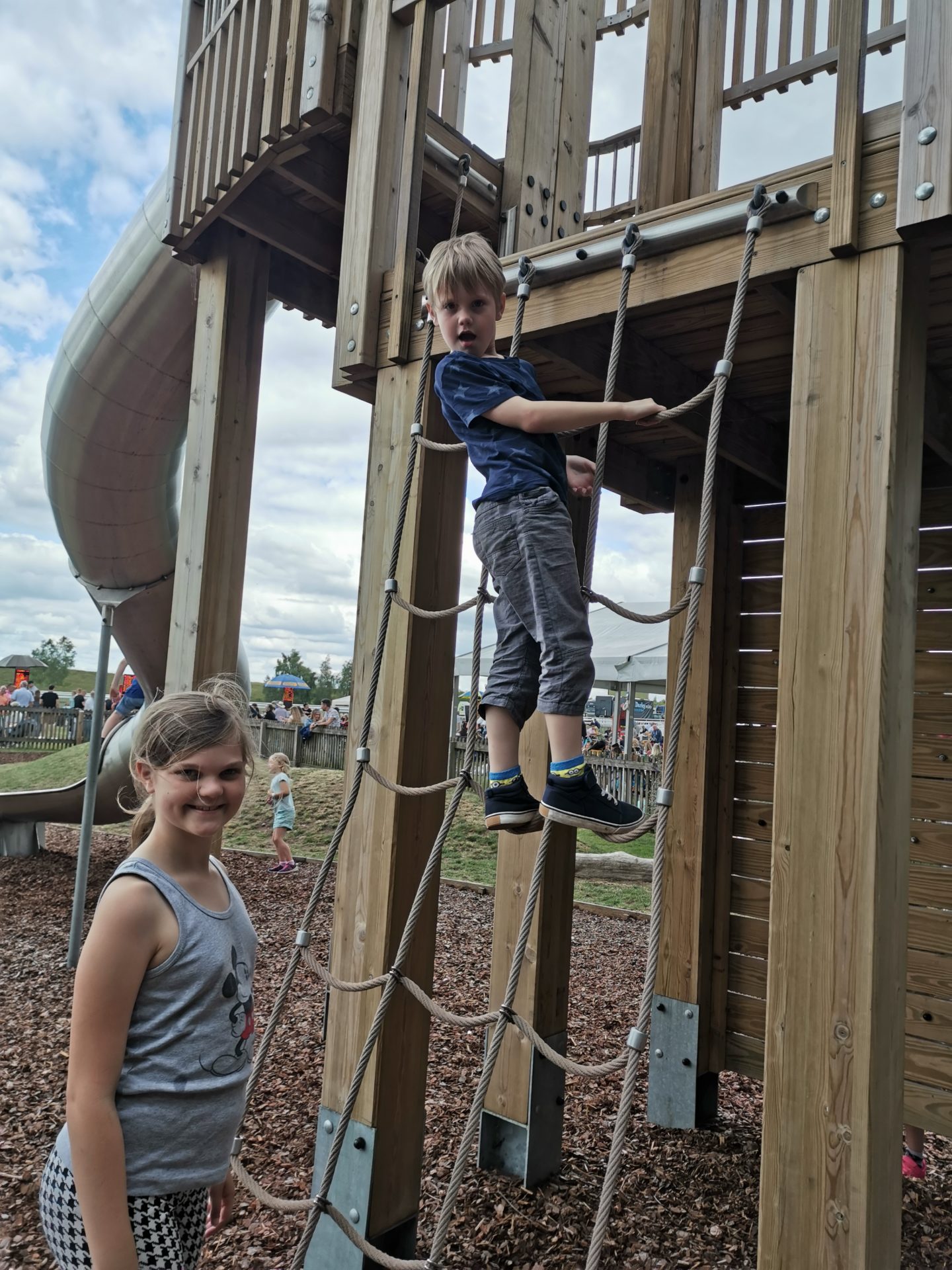 There is a giant play area for the younger children, although the older ones assured me they were only going on to keep an eye on the smaller ones!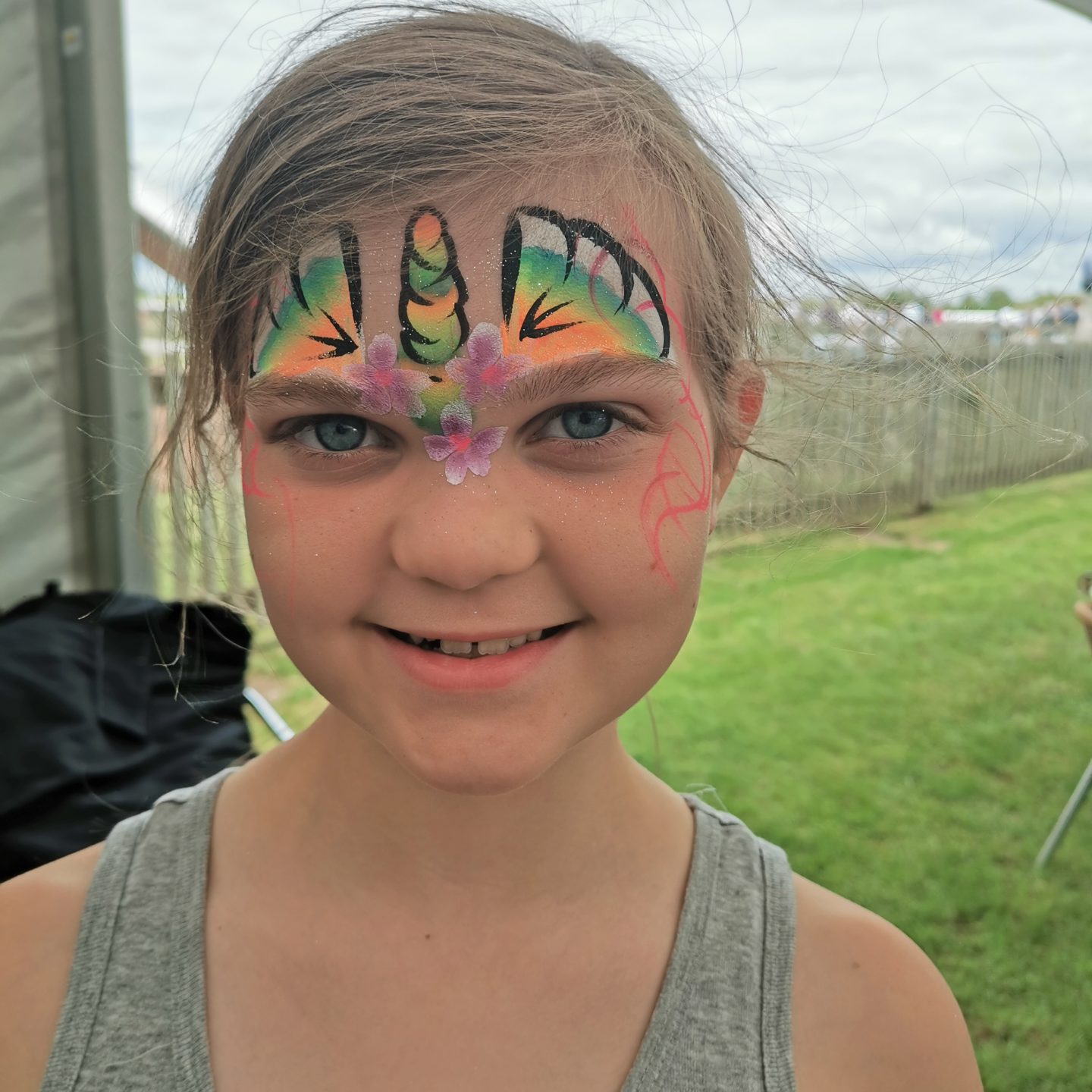 There was free face painting from two very talented ladies that could pretty much draw anything!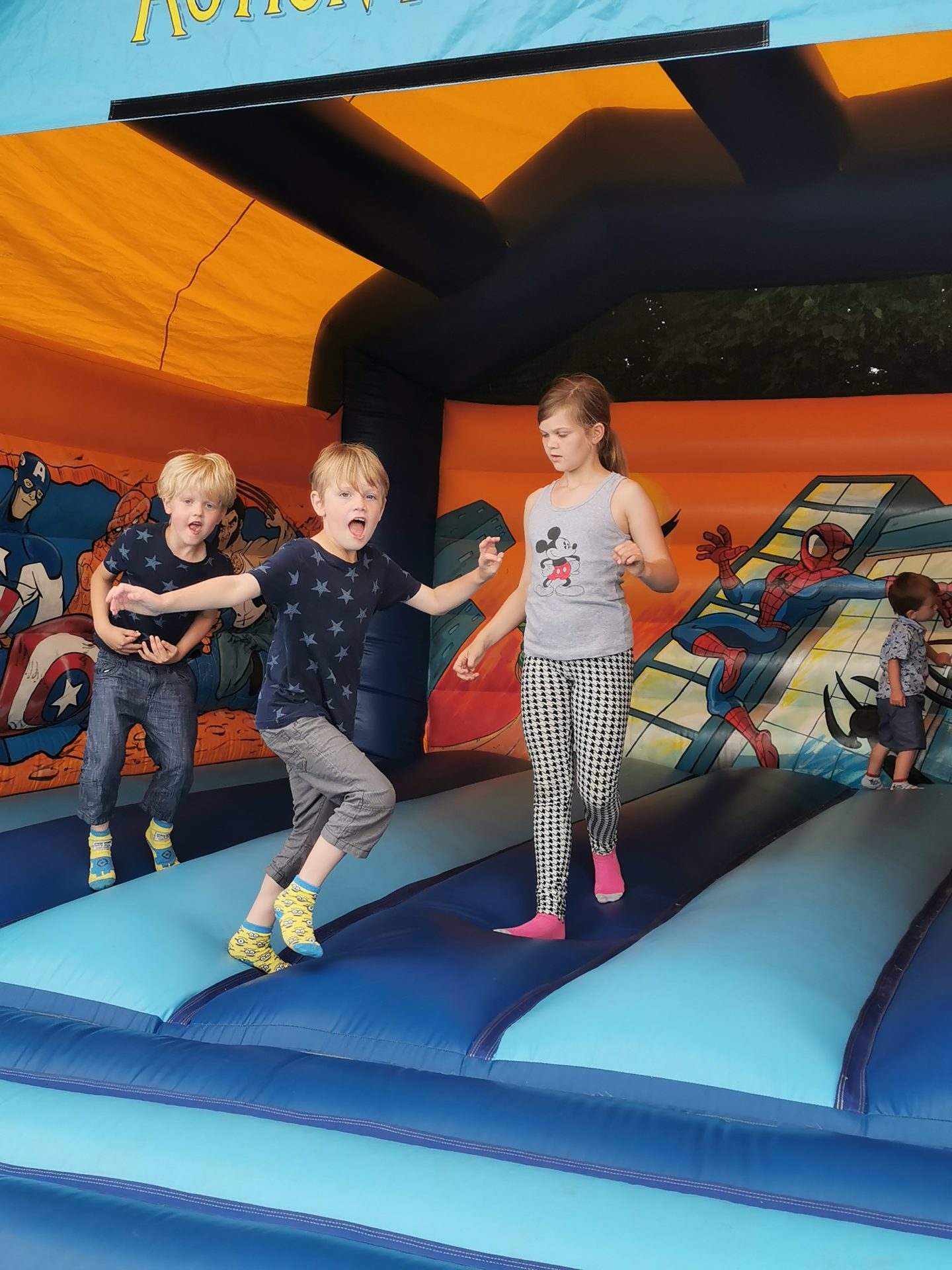 A bouncy castle which Tyrus, Viggo and Eowyn loved (so much, that Tyrus was very reluctant to come off after his time was up, which is a good indication that he loved it!) and various outdoor games such as Jenga and Connect Four, as well as A Hook the Duck Pool and a Hoopla Stand.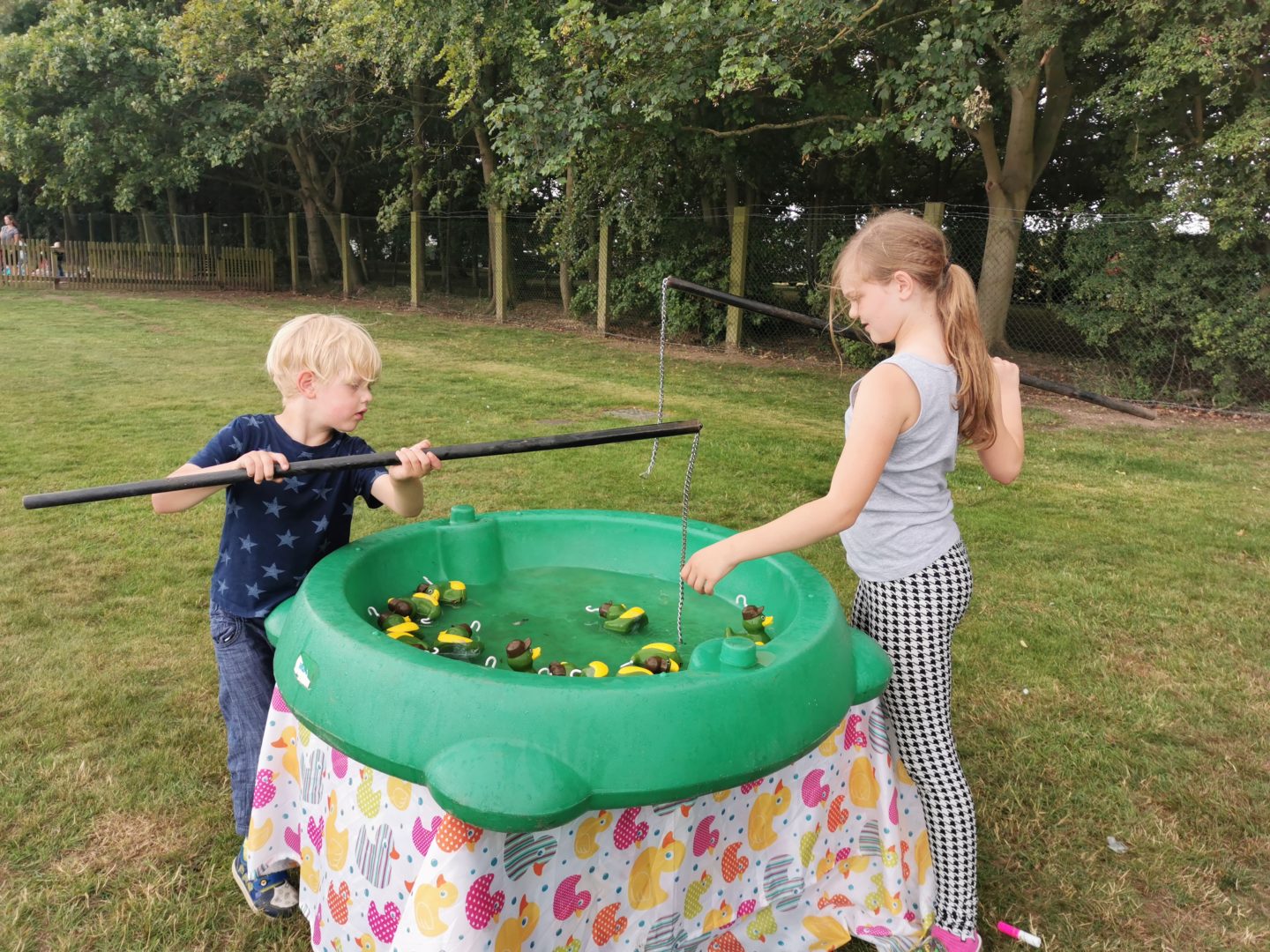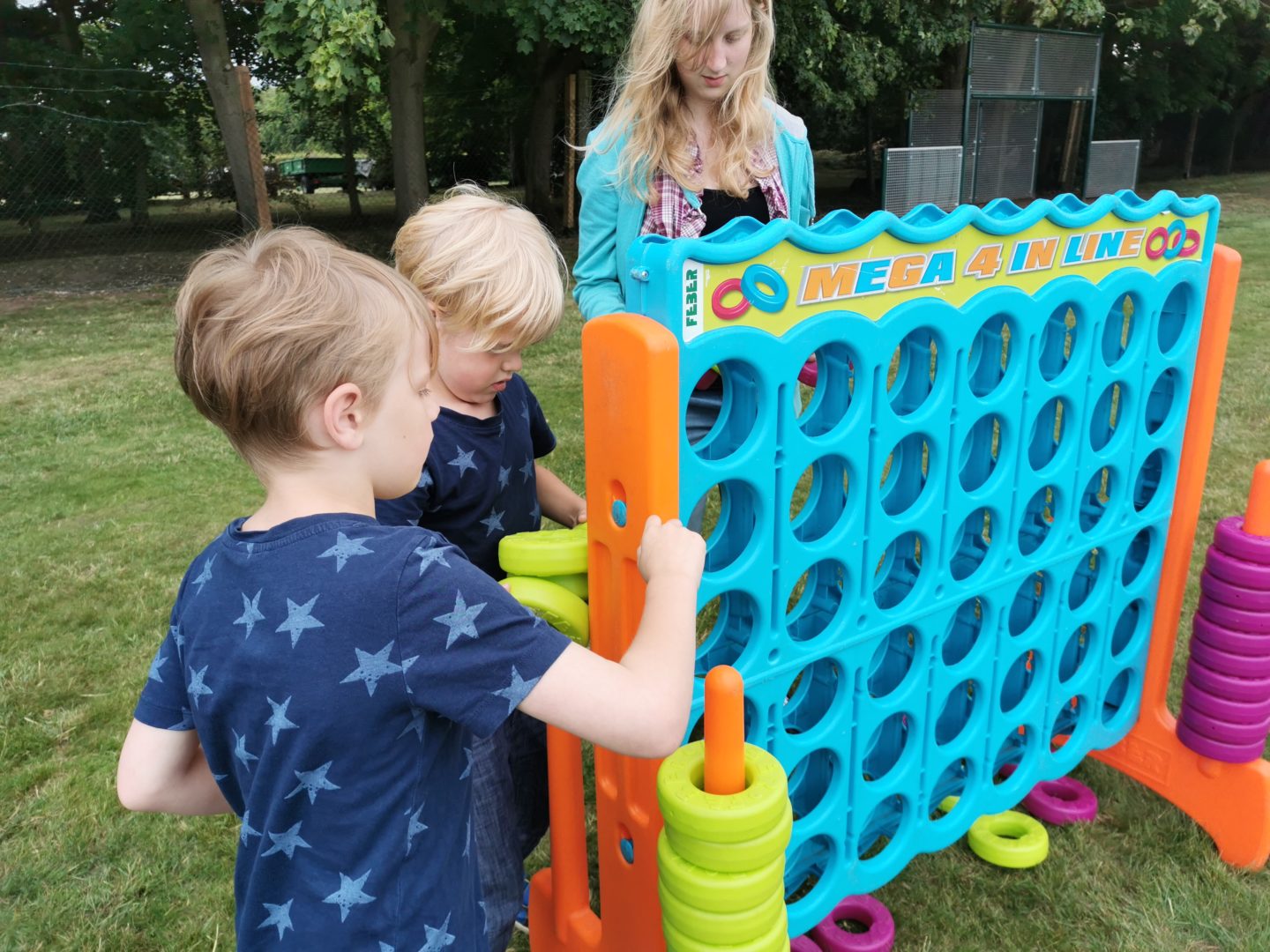 But I think the favourite part of the day was the actual horse races, the Garden enclosure is positioned right next to the racetrack, meaning you can see all of the horses and jockeys up pretty close as they ride past to get in position for the starting line.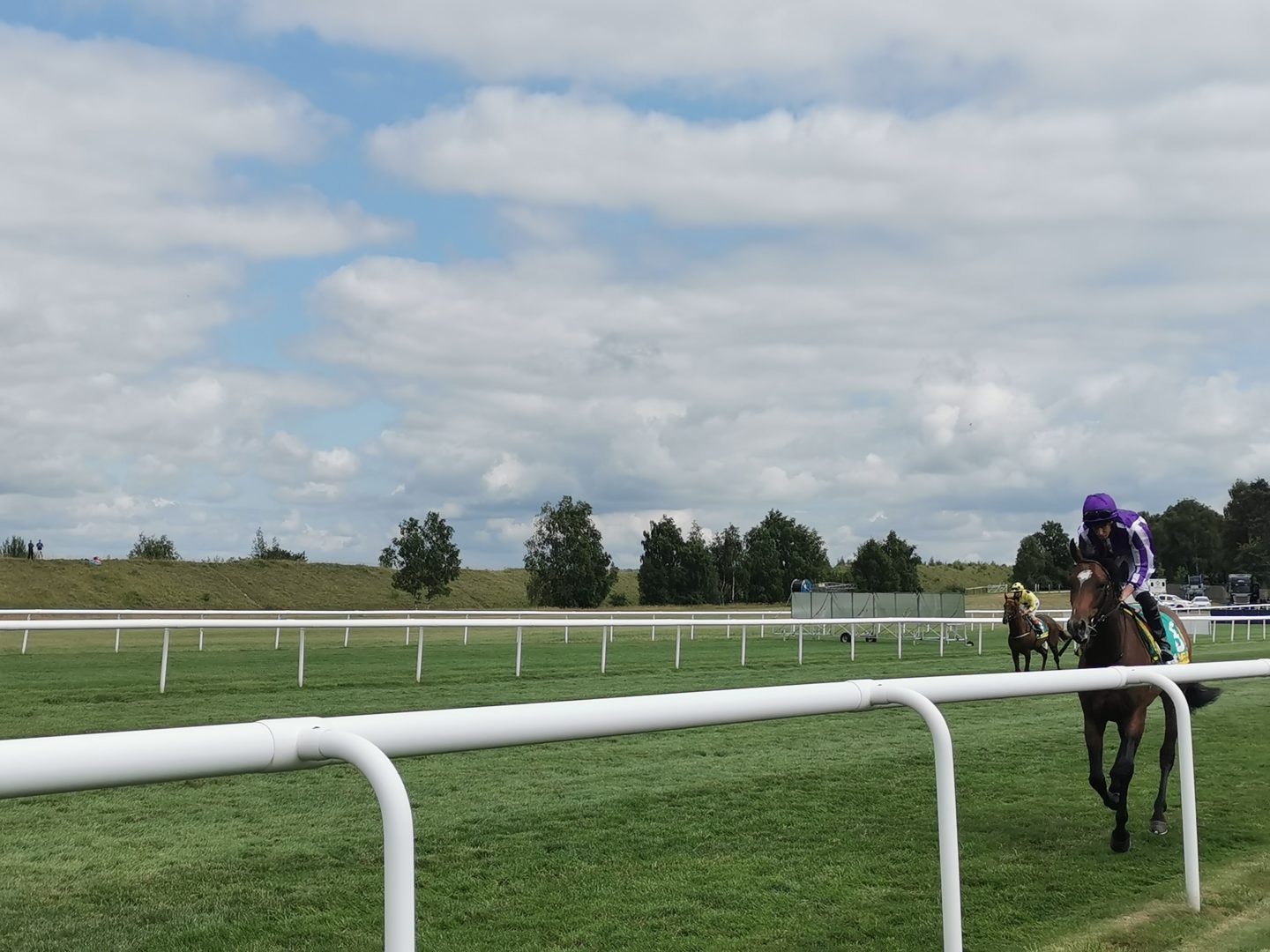 The noise of the thundering hooves as they approach during the race is amazing, and even better if the horse you have chosen comes in at the finish line! Obviously you are not at the finish line but the Giant Screen in front of you gives you the information you need!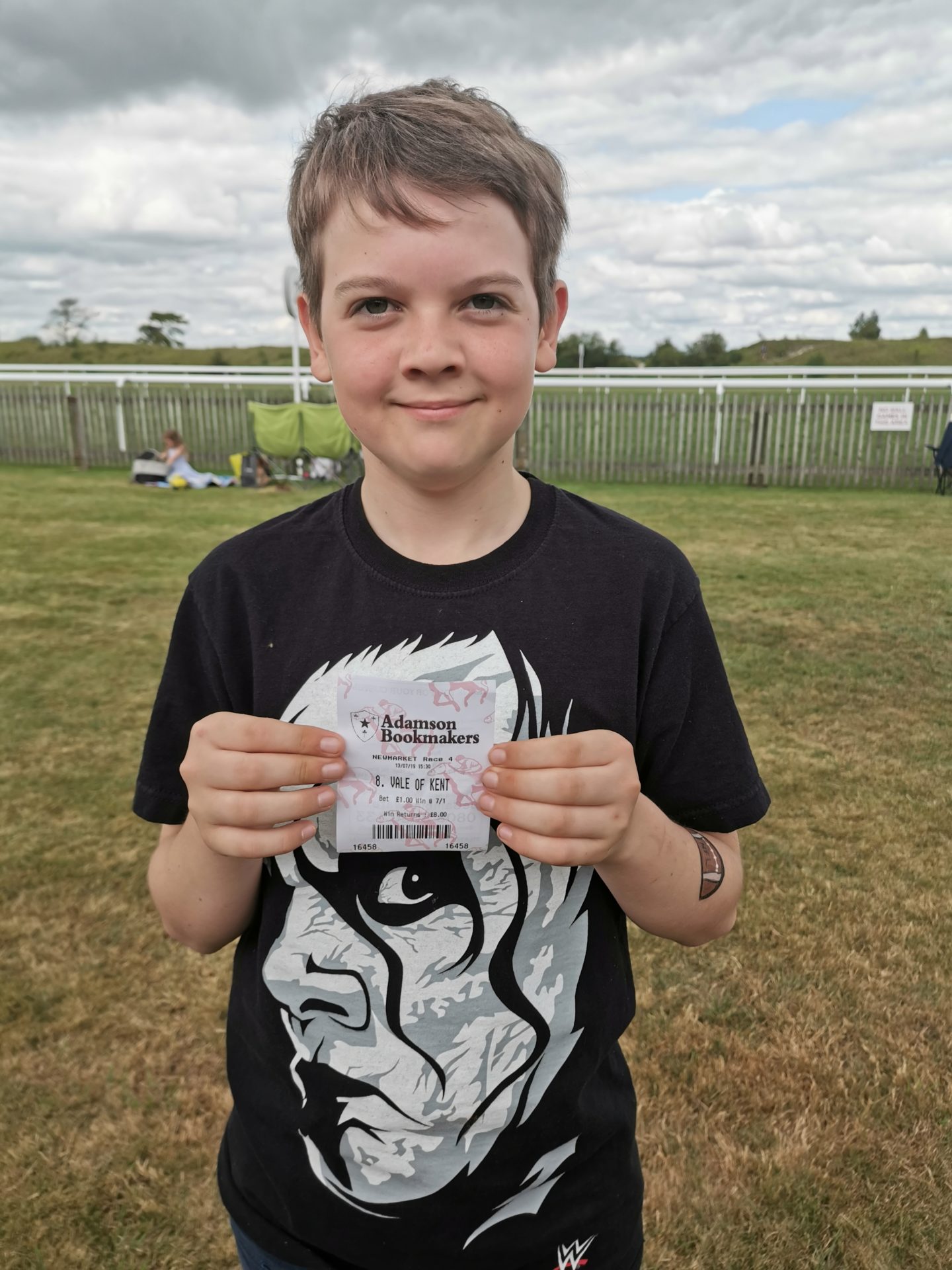 We placed a bet on three of the races and it was on our second race that Frankie Dettori on Vale of Kent brought home a winner for us which the children were very pleased about, and so was I as I am a huge Fan!
The Garden enclosure has plenty of space, we chose to take two large picnic blankets, but there were lots who had taken chairs and gazebos, and had made a real family day of it, with lots of multi-generational groups, so it's really up to you how much or how little you choose to take with you, ours had great fun playing twister on our Twister Picnic Blanket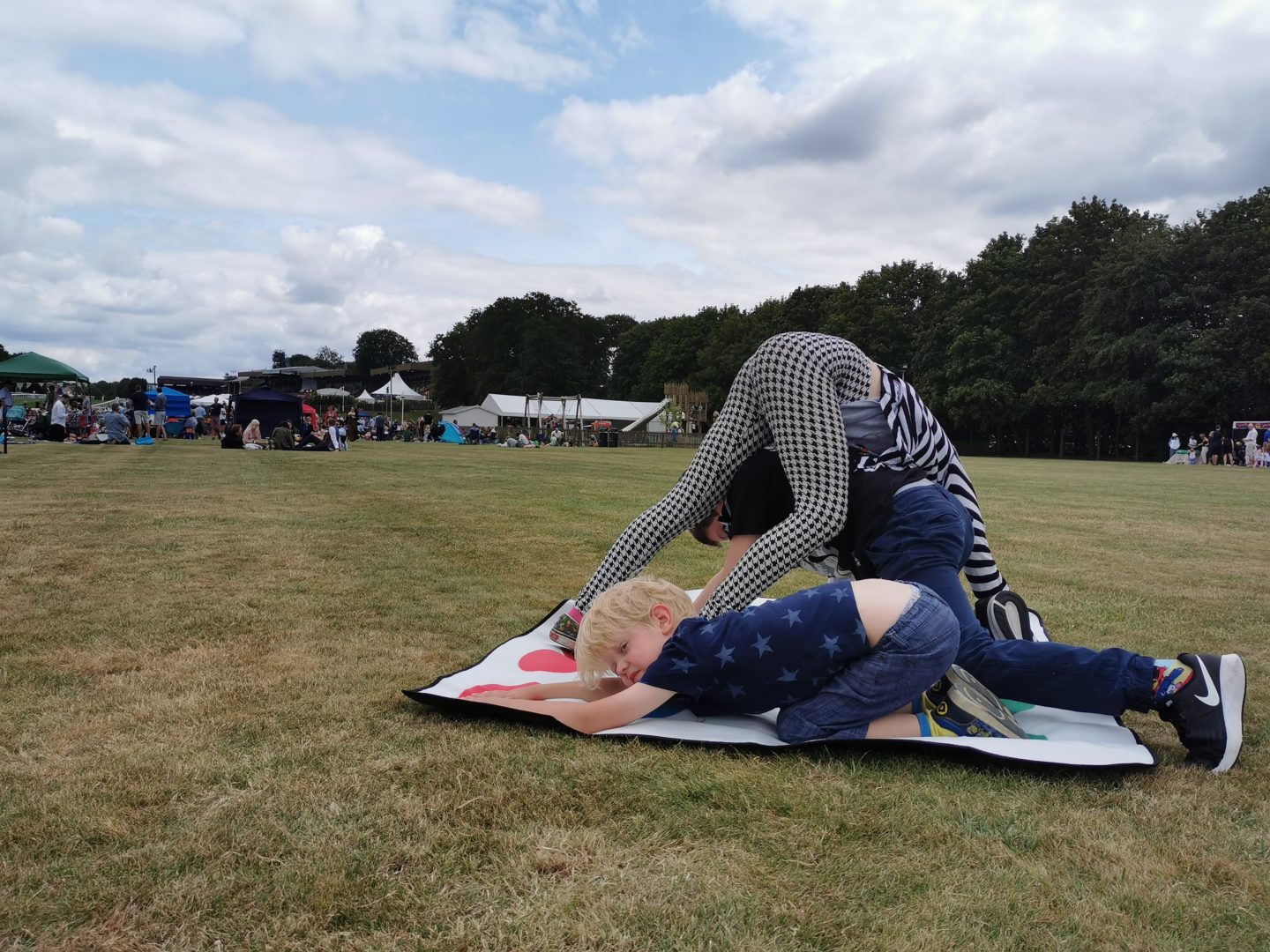 There are lots of family events taking place at Newmarket Racecourse this summer including
Schools Out For Summer – 27th July
Peaky Blinders Official Race Day –  3rd August
Country Fair Race Day – 17th August
The Greatest Show – 24th August
So if you are looking for a fun day out with the children during the summer holidays, head to Newmarket Racecourse.
If you are considering a Family Day Out, why not visit one of the major Uk Theme Parks, so much fun for the entire family, maybe consider staying over.
*We were provided with four adult tickets for the purpose of this review, all thoughts and opinions are our own.*