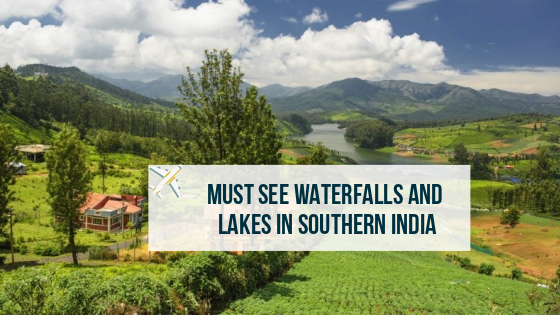 Must See Waterfalls and Lakes in Southern India
India, as a holiday destination provides the visitor with wide variety of different travel experiences. In this vast country from the mountains in the North, to traditional holiday locations such as Srinagar, Jaipur and Goa. India is both vast and diverse, with endless opportunities to explore.
A less visited, but truly stunning area is the natural environment surrounding Ooty (also know as Udhagamandalam) in Southern India in the District of Nilgiris. This area is popular as a film location for many Bollywood films and has an array of stunning lakes and waterfalls.
There is a diverse range of Ooty hotels are available for booking at Cleartrip which can make the perfect location for exploring the area. Some of the best Lakes and waterfalls in the area are listed below to provide an idea on what the area has to offer.
Ooty Lake
Ooty lake is located in Southern India in the District of Nilgiris, The lake was constructed in 1824, originally as a lake for fishing, during the 1970's increased investment in the Tourism facilities around the lake created a perfect place to visit and appreciate the natural beauty of the lake and its surrounding area.
The lake offers a number of activities which include walks around the lake, boating, pony rides, a mini train and an amusement park. Ooty lake provides the perfect opportunity to escape for a quiet break or holiday, and the area usually has pleasant weather from March until June.
Kamaraj Sagar Lake
Kamaraj Sagar Lake is actually a dam, located a few miles from Ooty town. The lake is encircled by picturesque green forests and it is a popular picnic spot with its scenic views. This lake is very popular with Bollywood filmmakers, being used as a filming location in a number of major films over the years.
Pykara Waterfall
Pykara Waterfall is located about ten miles from Ooty, it is a very popular picnic spot with a lake set around a forest of pine trees. The waterfall is picture perfect and the area has many walks and trails around the surrounding countryside.
Catherine Falls
Catherine Falls is an impressive 100 meter double-cascaded Waterfall located close to Kotagiri in The Nilgiris District (ten Miles west of Ooty), It provides stunning views and It is also possible to take a road to view the waterfall from the top.
Soochipara Falls
Soochipara waterfall at Vellarimala in Wayanad is around a 3 hours drive from the hotels in Ooty. It is a very impressive three tiered waterfall, surrounded by thick forest, it is also sometimes referred to as Sentinel Rock Waterfall. The Waterfall is not accessible to vehicles and does require a walk just over a mile to reach the waterfall.
There is a small fee for entrance and you descend to the bottom of the water fall. The pool below the fall is popular for swimming. The Soochipara falls are particularly impressive during the monsoon season, but it is essential to follow local advice as to access at this time.
Whilst in India, why not consider visiting Jaipur