For most of us, a holiday is all about experiencing somewhere that is completely different from our everyday lives. Warm, sunny weather, tropical palm trees, golden beaches and azure waters – this kind of luxury is usually found somewhere exotic like the Caribbean.
However, when you have a large family, flying abroad can be very stressful. As well as it being costly, the travel time is considerably longer, which can be a struggle with little ones. So, imagine if you could have a taste of paradise somewhere much closer to home…
Our most south-westerly county of Cornwall has sun, sea and surf in abundance, and we think it rivals some of the most stunning worldwide locations.
Don't believe us? Holiday accommodation company Stay In Cornwall has created a fiendishly tricky picture quiz which proves that over 90% of people can't actually tell the difference between Cornwall and the Caribbean, Why wait further? book your holiday cottages Cornwall and enjoy your holidays.
With the summer holidays just around the corner, here are some reasons why Cornwall is the perfect destination for a family break in the UK. read how Cornwall is a perfect place for three generations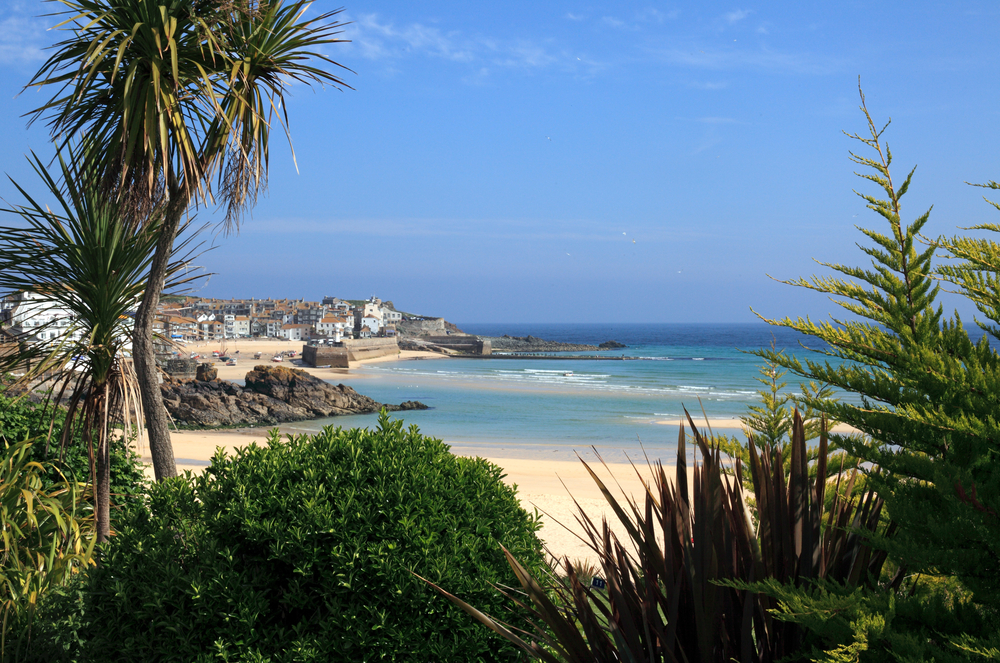 Cornwall : White sands and palm trees
You don't need to travel to the Mediterranean or the Caribbean to experience pure white sands, crystal-clear turquoise seas, palm trees and incredible sunsets. There are over 400 beautiful beaches in Cornwall, many of which are patrolled by RNLI lifeguards, making them perfect for families. Little ones can delight in simple seaside pleasures such as building sand castles, rock pooling and fishing for crabs, while older kids can make the most of the thrilling water sports on offer. Paddleboarding, jet-skiing, kayaking, banana boating, the list is endless…
With world-class surf breaks, Cornwall's beaches rival many destinations overseas and there are plenty of surf schools dotted along the coast for families to enjoy. Some of the best family-friendly beaches in Cornwall include Perranporth, Fistral, Gyllyngvase and Chapel Porth to name just a few with facilities nearby. And if you've packed a picnic hamper, Kynance Cove on the Lizard Peninsula is one of the West Country's most idyllic spots to lay out a blanket and soak up the sunny views.
Check out the Best Family Beaches in Cornwall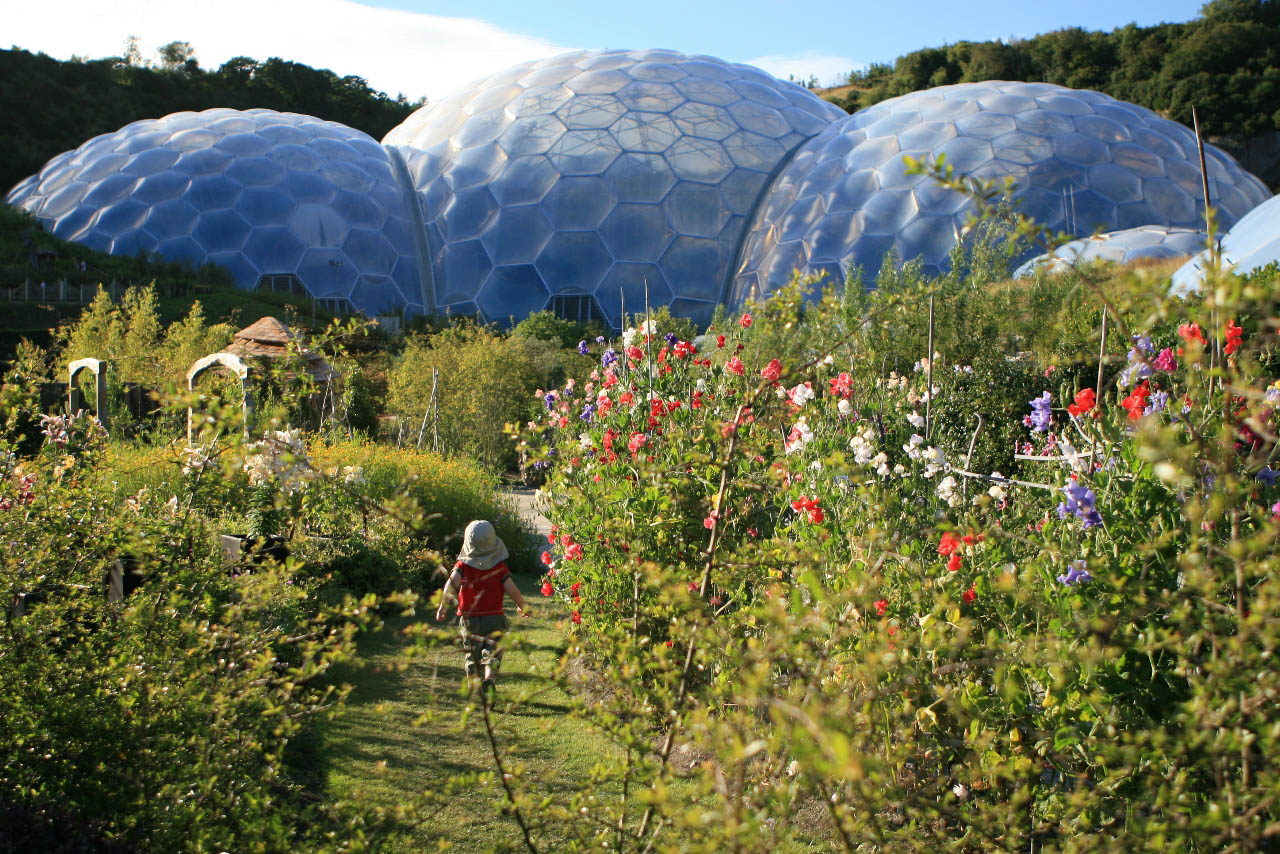 Tropical rainforests in Cornwall
Have you always dreamed of exploring a tropical rainforest? Wandering amongst exotic plants, spotting colourful birds and reptiles? Well, there's no need to spend a small fortune on plane tickets, Cornwall has a rainforest of its very own, the world-famous Eden Project. The biomes here mimic some of the most humid climates in the world and mini adventurers will love experiencing the treetop walk high in the rainforest canopy. And for the adrenaline junkies of the family, there is also a zip wire, giant swing and freefall drop!
Cornwall is packed with family-friendly days out; from action-packed theme parks such as Flambards, to wildlife parks including Newquay Zoo, and a wealth of historical sites like Tintagel Castle, the fabled home of King Arthur. And any parent will know the dread that comes with experiencing a rainy day on holiday – the South West has that covered too, with a myriad of indoor attractions including the Blue Reef Aquarium and Pirates Quest, so a downpour won't stop you getting out and about.
Cornwall : Dolphins, Seals and Sharks
You may think that giants from the deep such as dolphins, whales, sharks and turtles can only be spotted in warmer climes. But that's not the case. With great swathes of unspoilt coastline, Cornwall's waters are home to all manner of marine mammals that can be commonly viewed from the land and sea. Wildlife watching offers a wonderful opportunity to educate and spend quality time with your children and nothing beats the excitement of seeing a dolphin leaping out of the ocean for the first time. Why not take the family on one of the many available boat tours along the Cornish coast?
If you visit Cornwall between September and January, you're likely to catch a glimpse of seals with their fluffy pups basking on the shoreline. Mutton Cove at Godrevy Point is a great place to settle down with a pair of binoculars, especially during January when it's not uncommon to see around 100 seals hauled out on the rocks. Or if you want to get even closer, the Cornish Seal Sanctuary in Gweek welcomes visitors to meet their resident seals who are in the process of rehabilitation before being released back into the wild.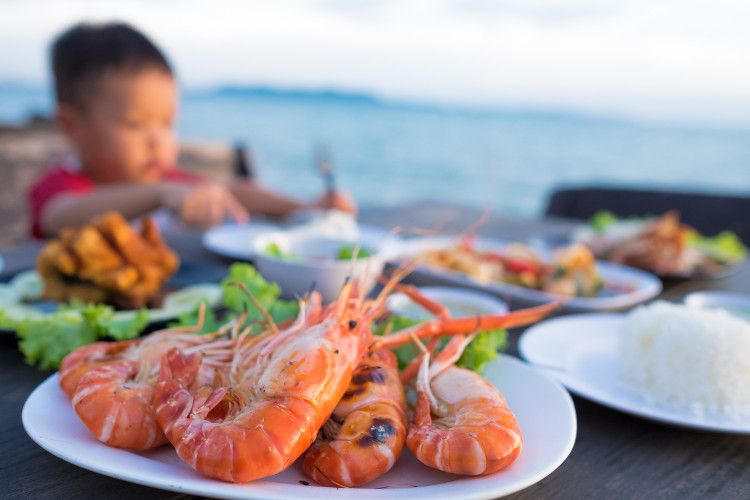 Locally-sourced seafood
Cornwall isn't just about cream teas and pasties (although they are incredibly delicious!), the region is known as the foodie capital of the UK, so there's no need to travel abroad to try something new. Families are well catered for with beachfront cafes, country pubs and family-friendly restaurants all serving up mouth-watering menu's everyone will love. You'll no doubt see a variety of fresh local seafood and 'catch of the day' featuring on the special's boards.
If you're visiting one of Cornwall's harbour towns, you can even watch the local fishermen bringing in your fishy supper for added excitement. From lobster and crab to oysters and mussels, this is the perfect opportunity for kids to try something a little different. Of course, you can't beat a good old-fashioned paper-wrapped fish and chips on the beach, which tastes all the better knowing the fish has been freshly caught from the sea in front of you.
Kernow? Err…No!
If you still don't believe that a family holiday in Cornwall will make you feel like you're abroad, try taking the Cornwall Interactive Quiz yourself and see if you can tell the difference between a beach that belongs in the Caribbean or a secret beach found on Cornwall's remarkable coast. It's multiple choice, so all you need to do is pick the image you think you'll find in good old Kernow and click to see if you are right. Sounds easy right? You might just surprise yourself!
Check out the Cornwall Travel Guide
*this is a collaborative post*