Neva, Kaide, Eowyn and I were invited along on Wednesday evening to watch the Ministry of Science Live Show, all three children enjoy science at school and when they saw the website which showed canons and explosions, they couldn't wait!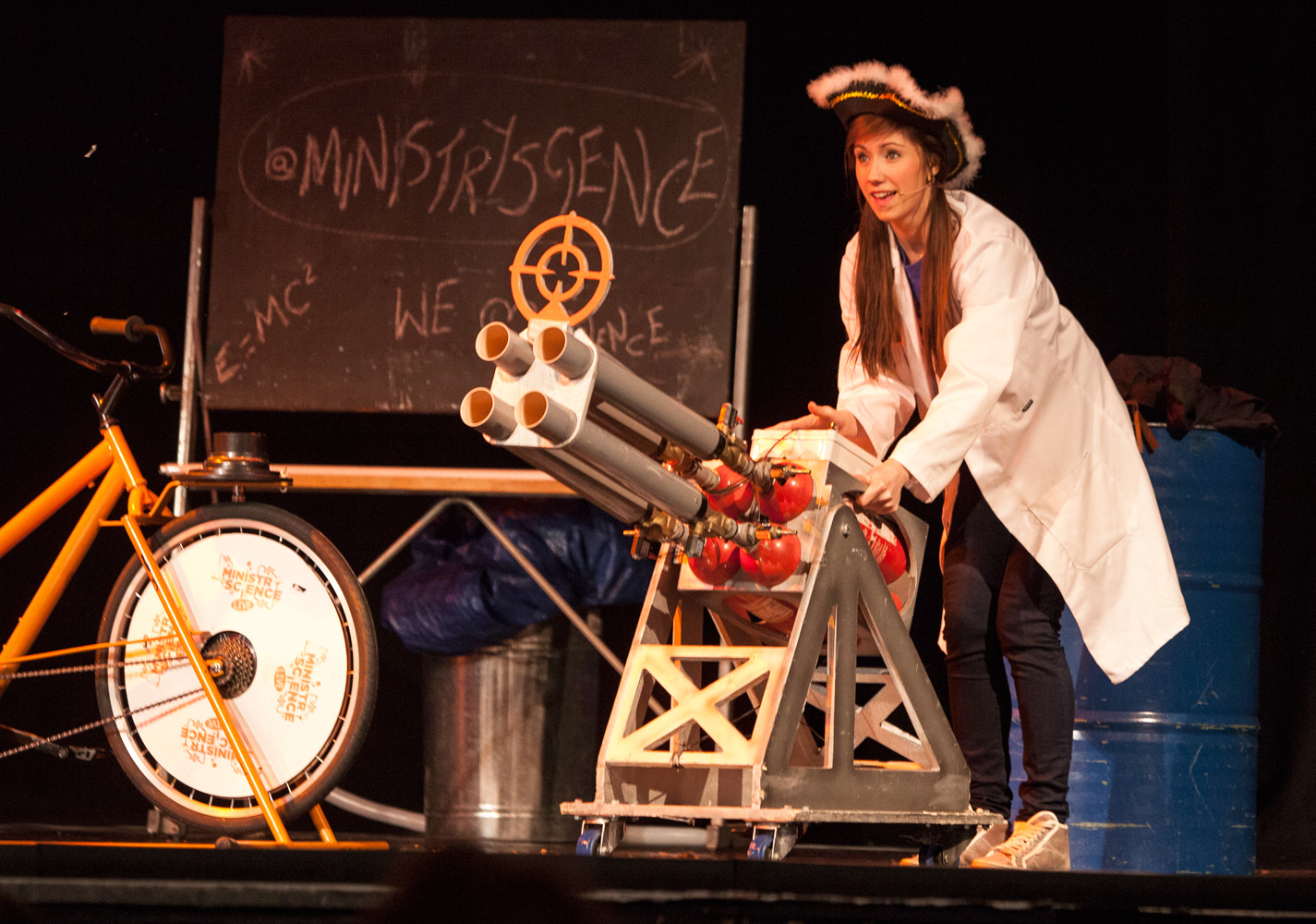 The show was being performed twice, one show at 1pm and the other at 6.30pm, Norwich Theatre Royal was buzzing with future scientists, all eager to watch, learn and maybe get picked to help with an experiment! (except my children who were happy just to watch and learn!)
The two people running the show and the experiments were Mayhem Mike and Explosive Olivia, both were fun, bubbly and knew their science stuff!
Every child (and the adults) in that audience was transfixed throughout the entire show, they clapped loud, and put their hands up so high when there were volunteers required.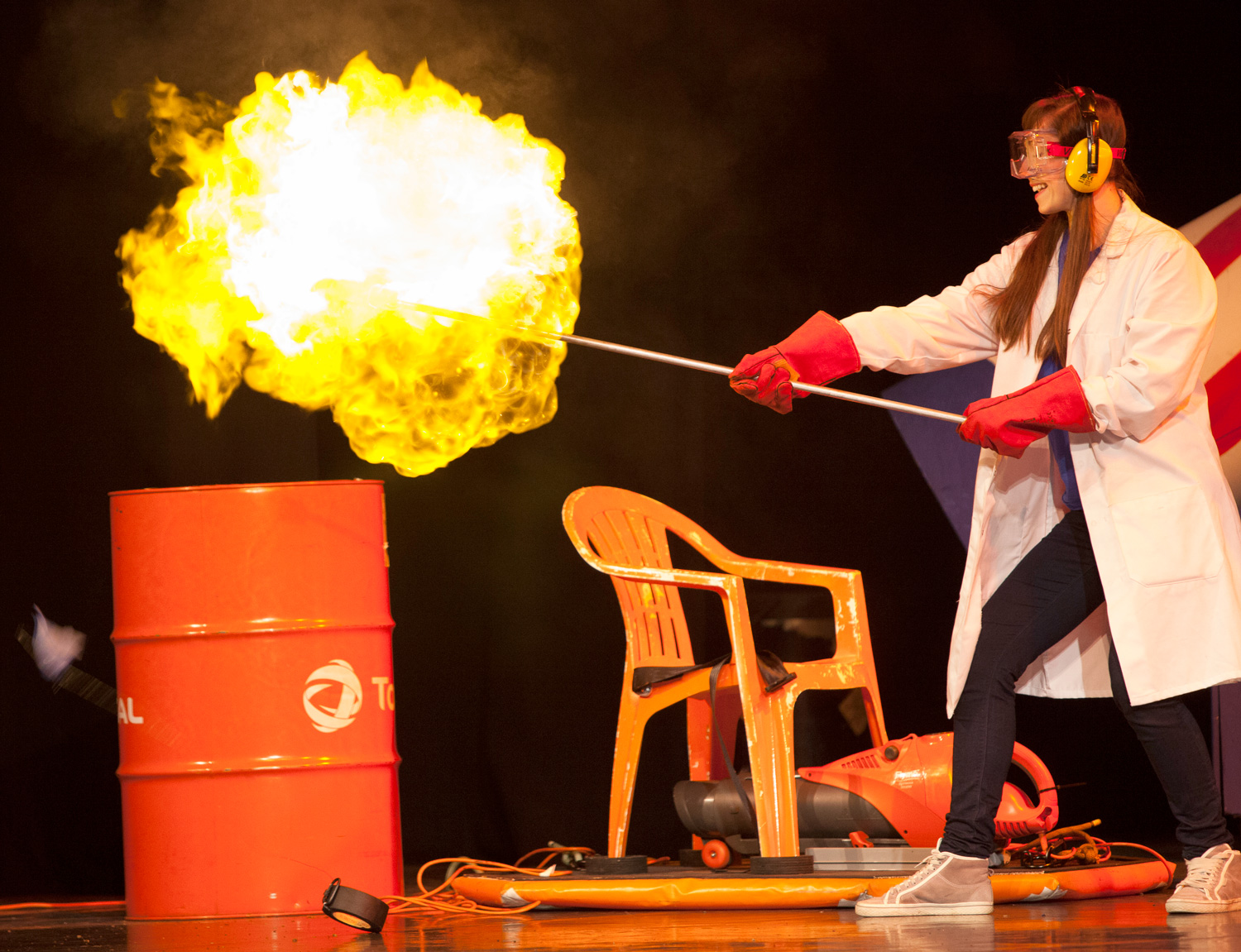 There were lots of explosions, some great big bangs (fingers in your ears recommended for some) Liquid Nitrogen, Balloons set on fire, exploding plastic bottles, human sized cannons, and lots of glow sticks!
The entire show passed by way too quickly and you could see all of the children in the audience processing new scientific facts, Mikes rendition of al the periodic table in less than 2 minutes was extremely impressive, as was the hovercraft made from household objects.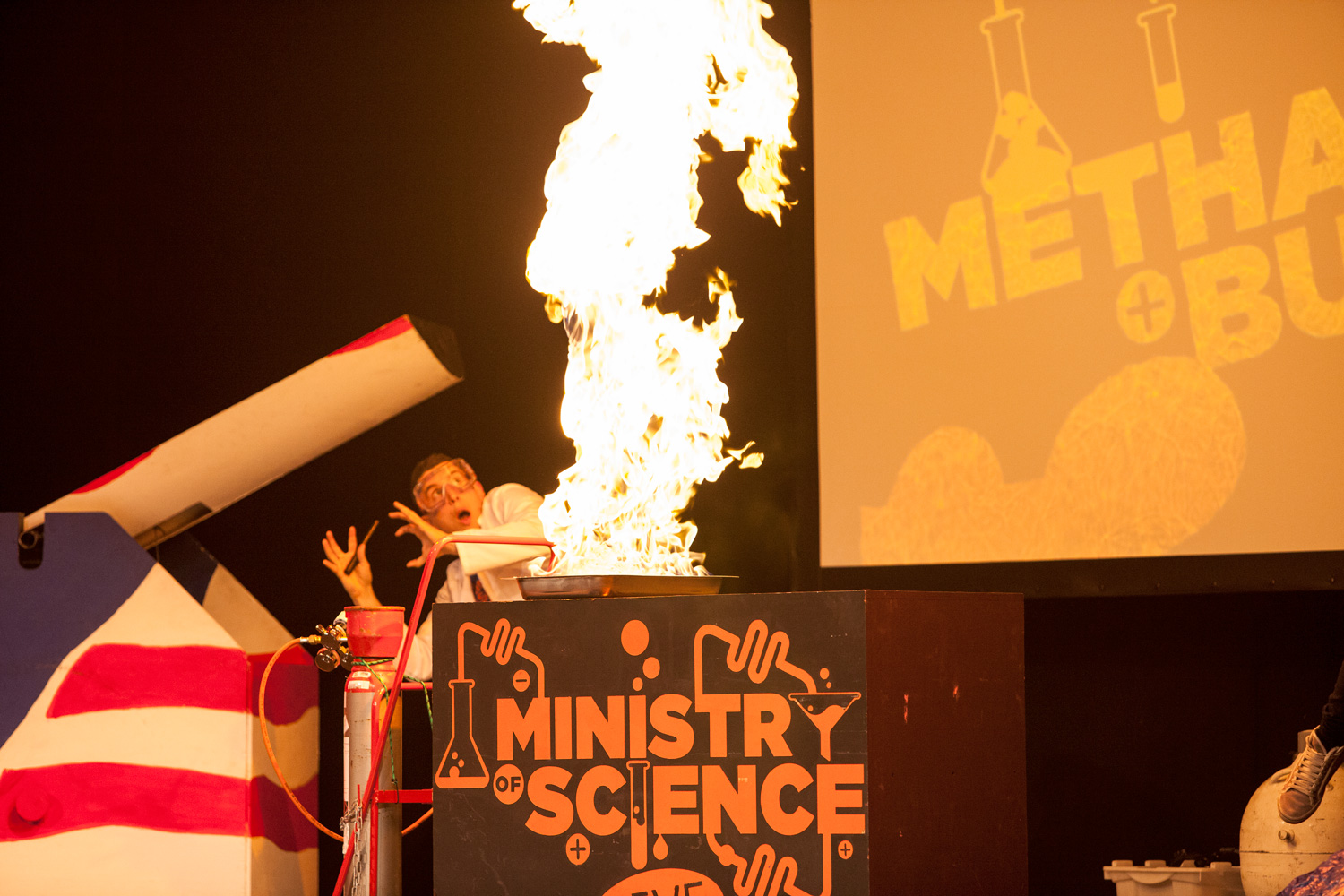 The Ministry of Science also offer birthday parties which sound amazing, so if you have a little scientist in the family and you are looking for a fun show to watch or a special birthday coming up, take a look at the Ministry of Science website where you can see their theatre tour and their birthday parties, they also visit schools, so maybe send a link to your kids science teacher, i'm sure they'll be just as wowed as the audience were!
Looking for other great family shows check out Shrek The Musical or The Comedy About A Bank Robbery