On Sunday the eight of us took a family trip into Norwich, we travelled from Great Yarmouth to Norwich via Greater Anglia on a cold and blustery morning, the train was on time and the children enjoyed the 30 minute train journey, sitting opposite each other at a table, playing games.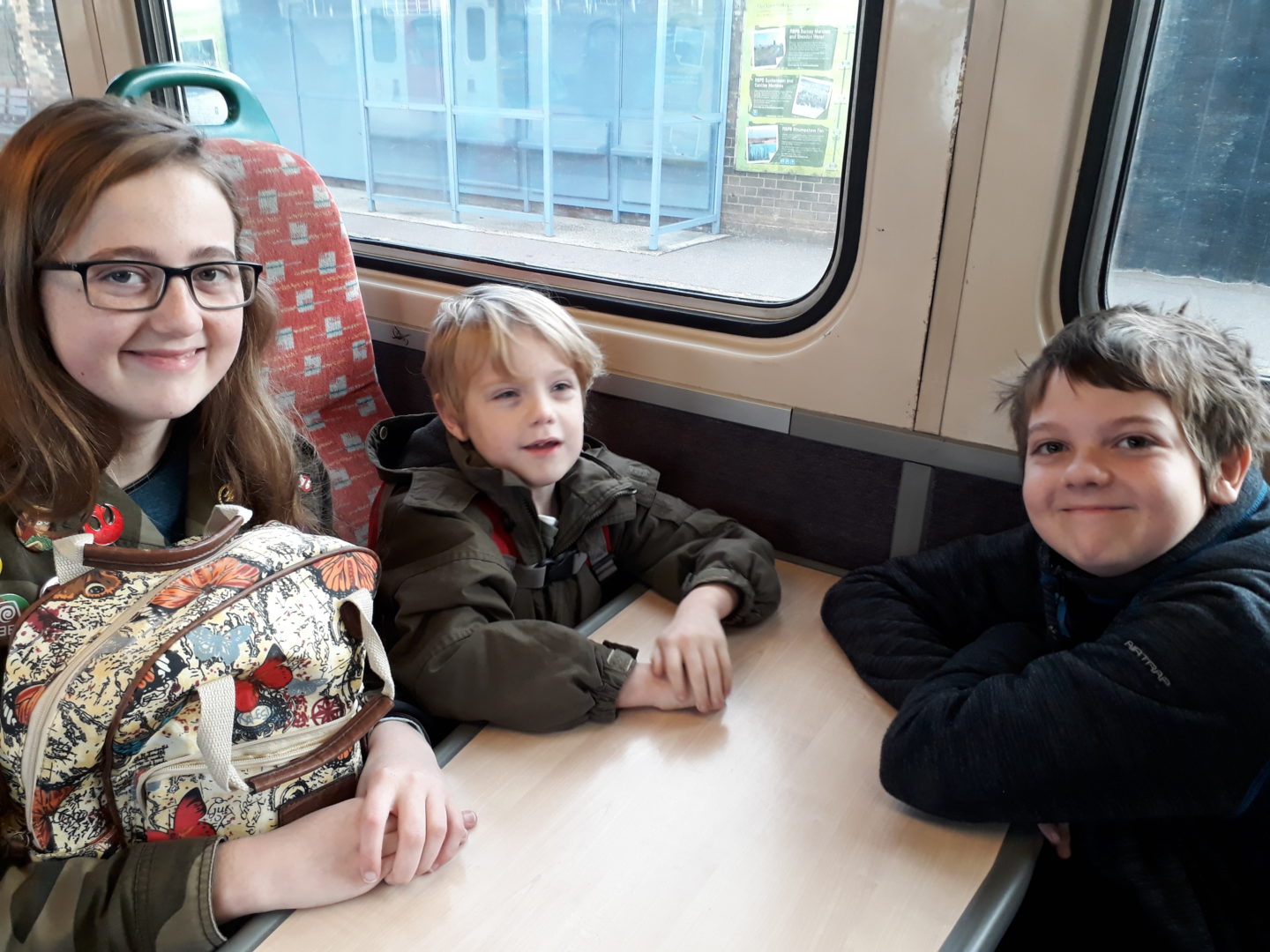 Most of my trips to Norwich are for visiting the theatre, so it was lovely to have a wander around the city and visit a few local attractions.
Between 22nd – 25 November The Forum was hosting a Festive Fair with lots of local Arts & Crafts, Festive Food & Drink and live music, entry was free and it was quite busy when we arrived.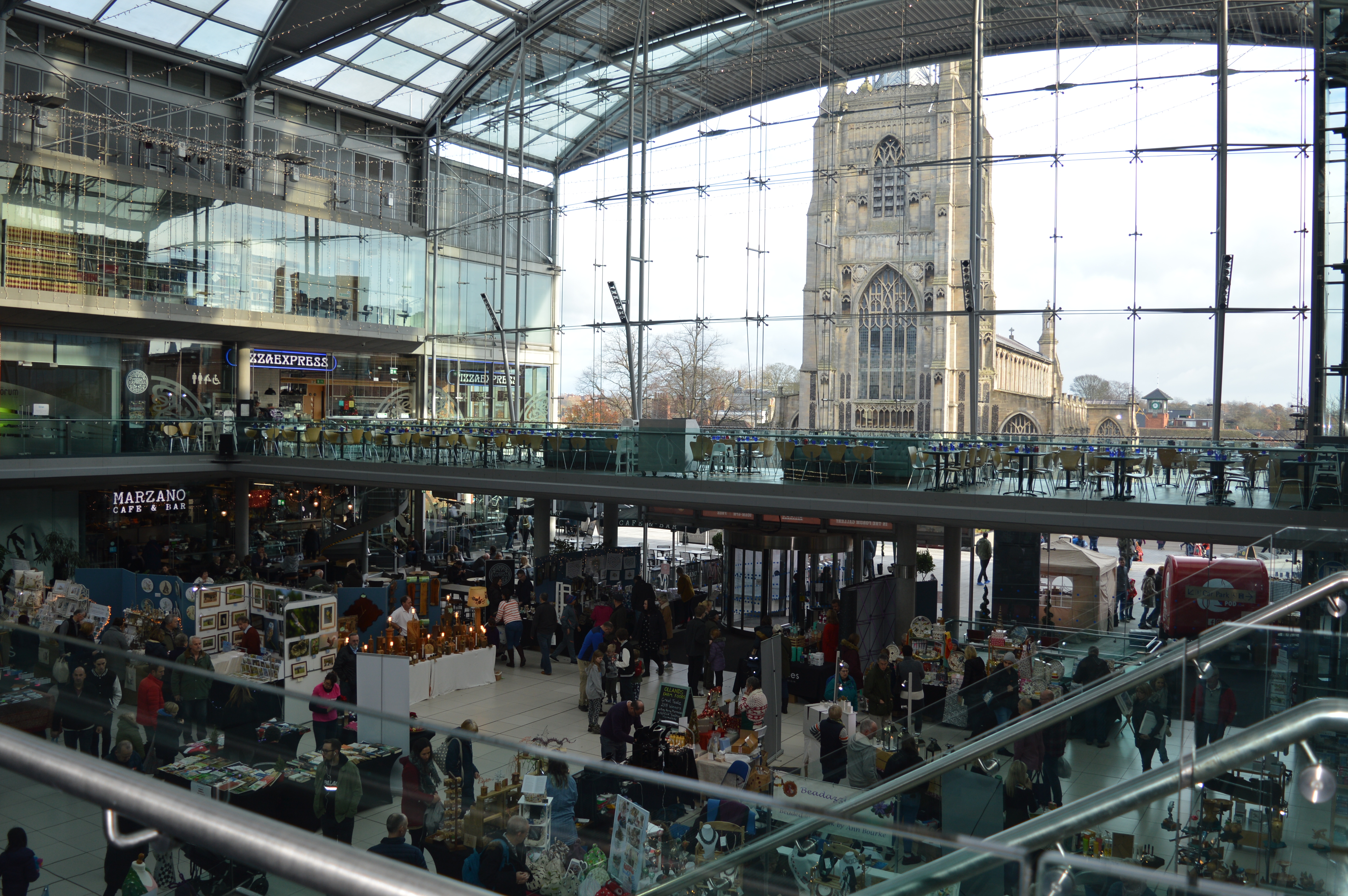 After we had walked around and tasted some of the food and drink, we visited the Castle Museum, the last time we had visited they had a How To Train Your Dragon exhibition on, and we were short for time, so didn't get to experience the full museum. Various children have visited with school for World Wars, Egyptians and Roman topics, so it was great to be able to wander round at our leisure looking at all of the different areas.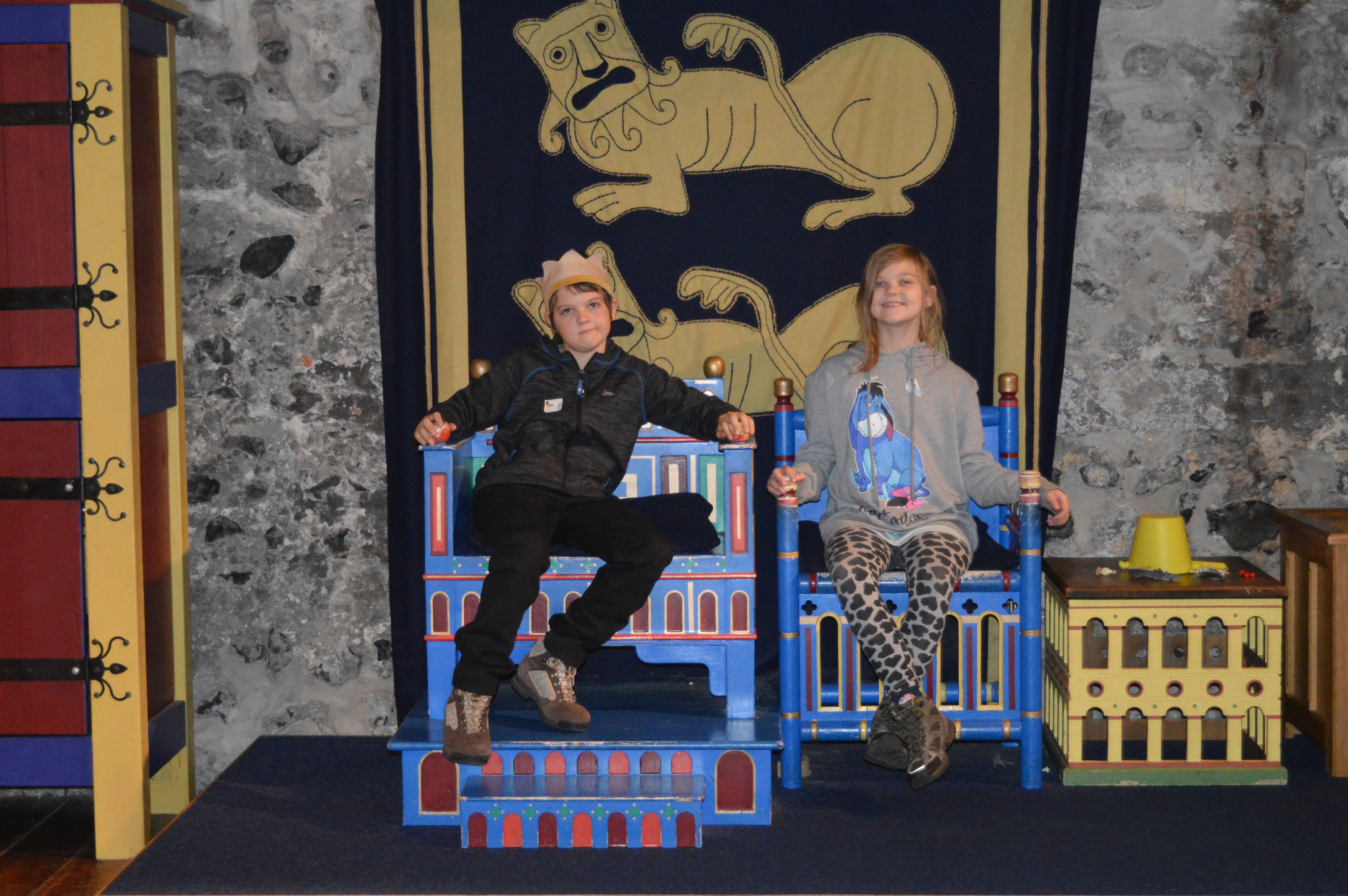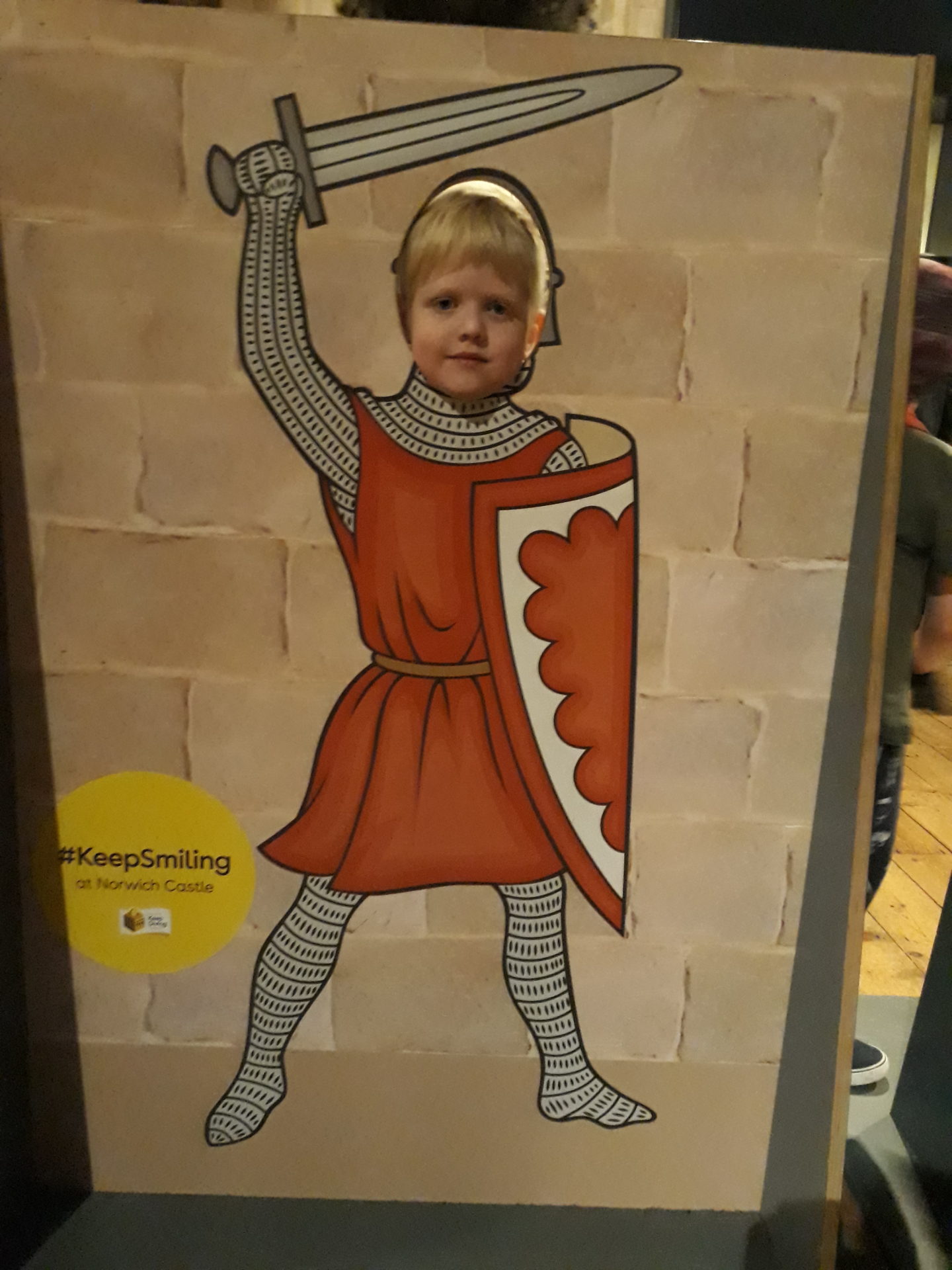 We had an enjoyable couple of hours walking around the castle museum, after we had exited the museum we had a wander around the outside, from 4pm onwards there are pictures projected onto the side of the Castle wall, we were here before the projections started! Visit Norwich are running a great competition at the moment, upload a photograph of yourself and family members all getting in the Christmas spirit and your photo could be shown on the side of the building, as well as winning a great prize.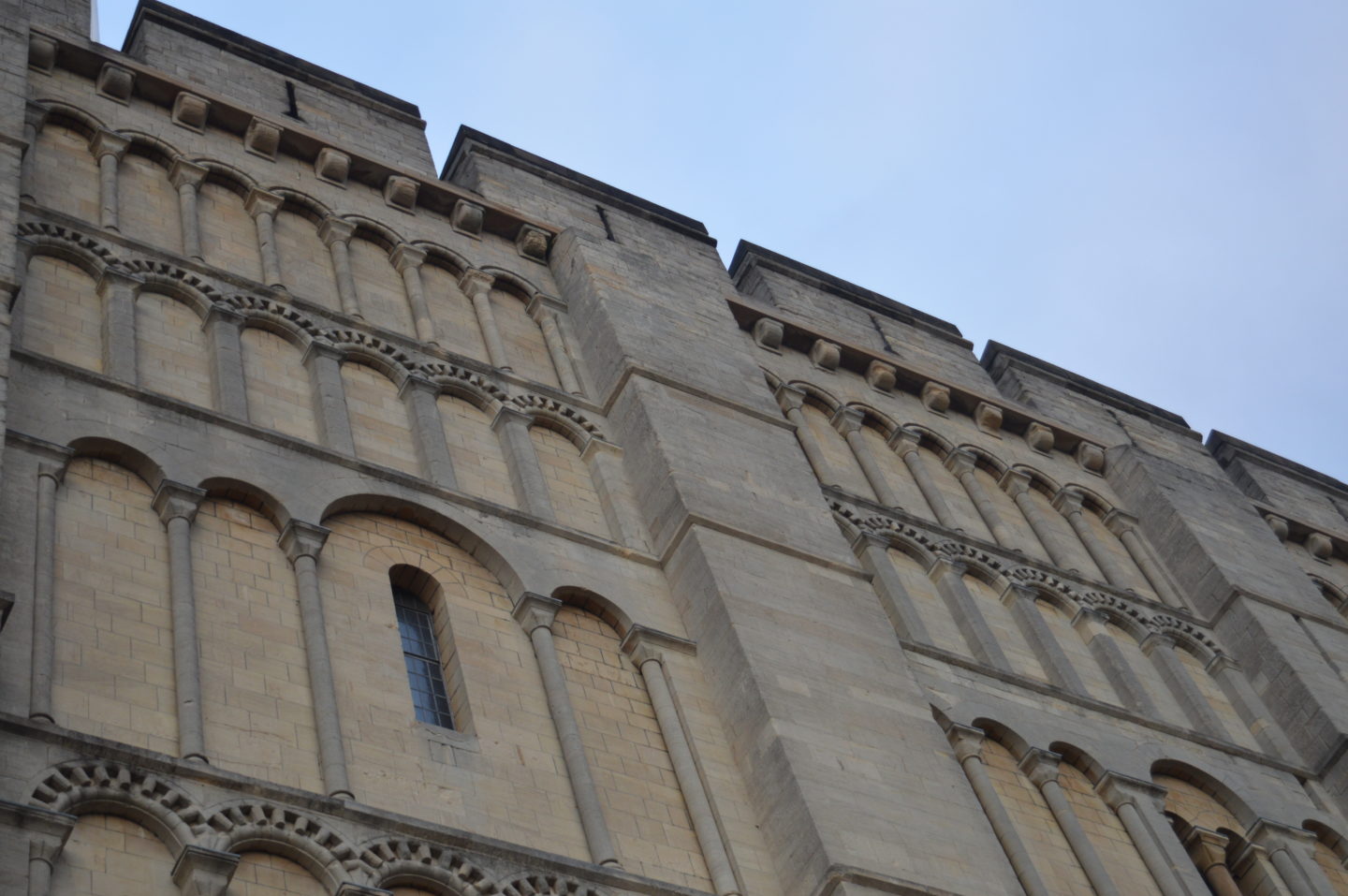 Fast forward a few hours…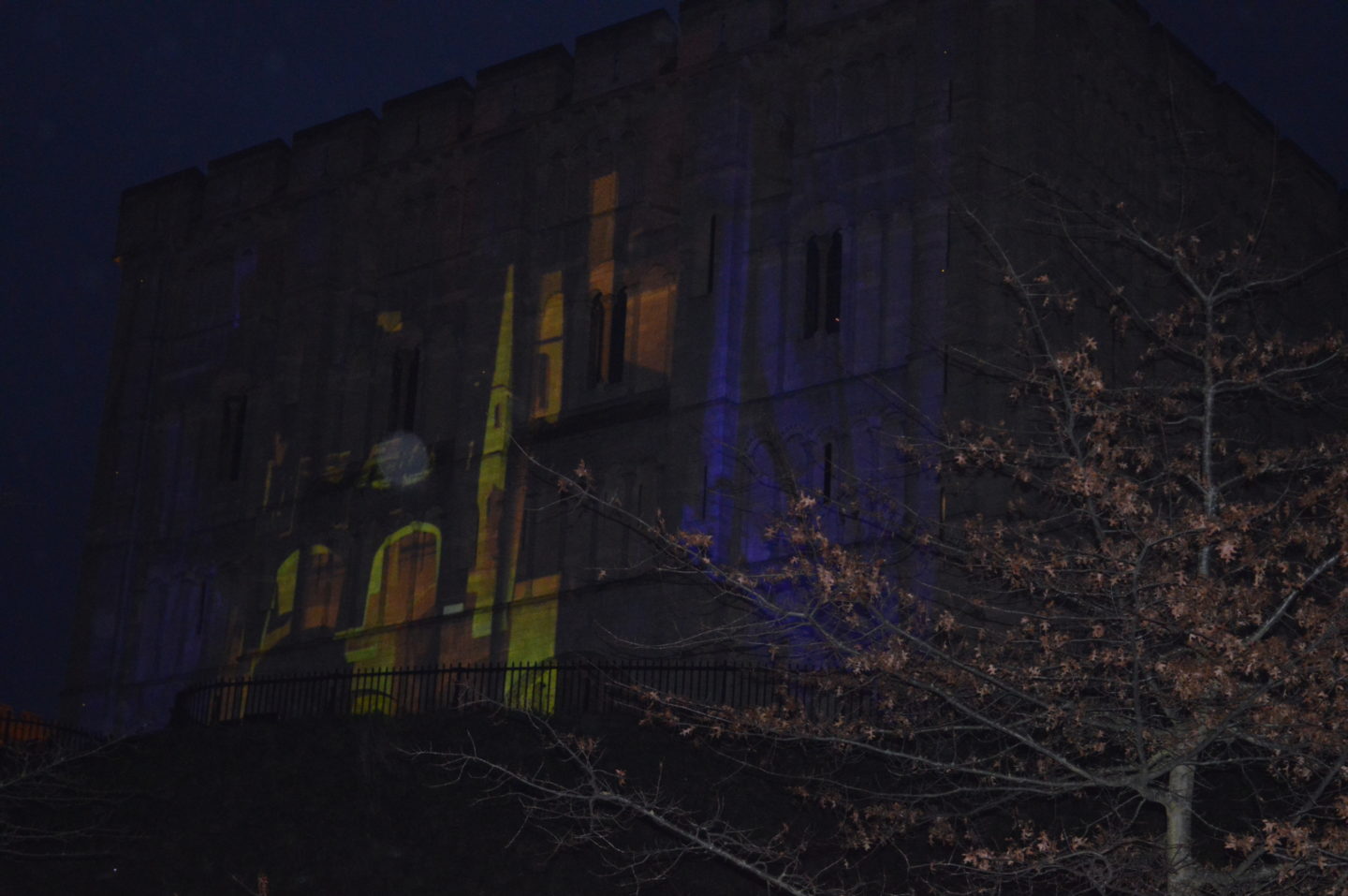 The weather had started to turn much colder, so we were very grateful for our delicious cups of tea, courtesy of Jarrolds a stunning independent department store that opened its doors in 1770. Unfortunately every other person visiting Norwich had the same idea and the cafe on the ground floor was rather full, so they very kindly decanted them into outdoor cups and we sat in the marketplace enjoying our warm drinks.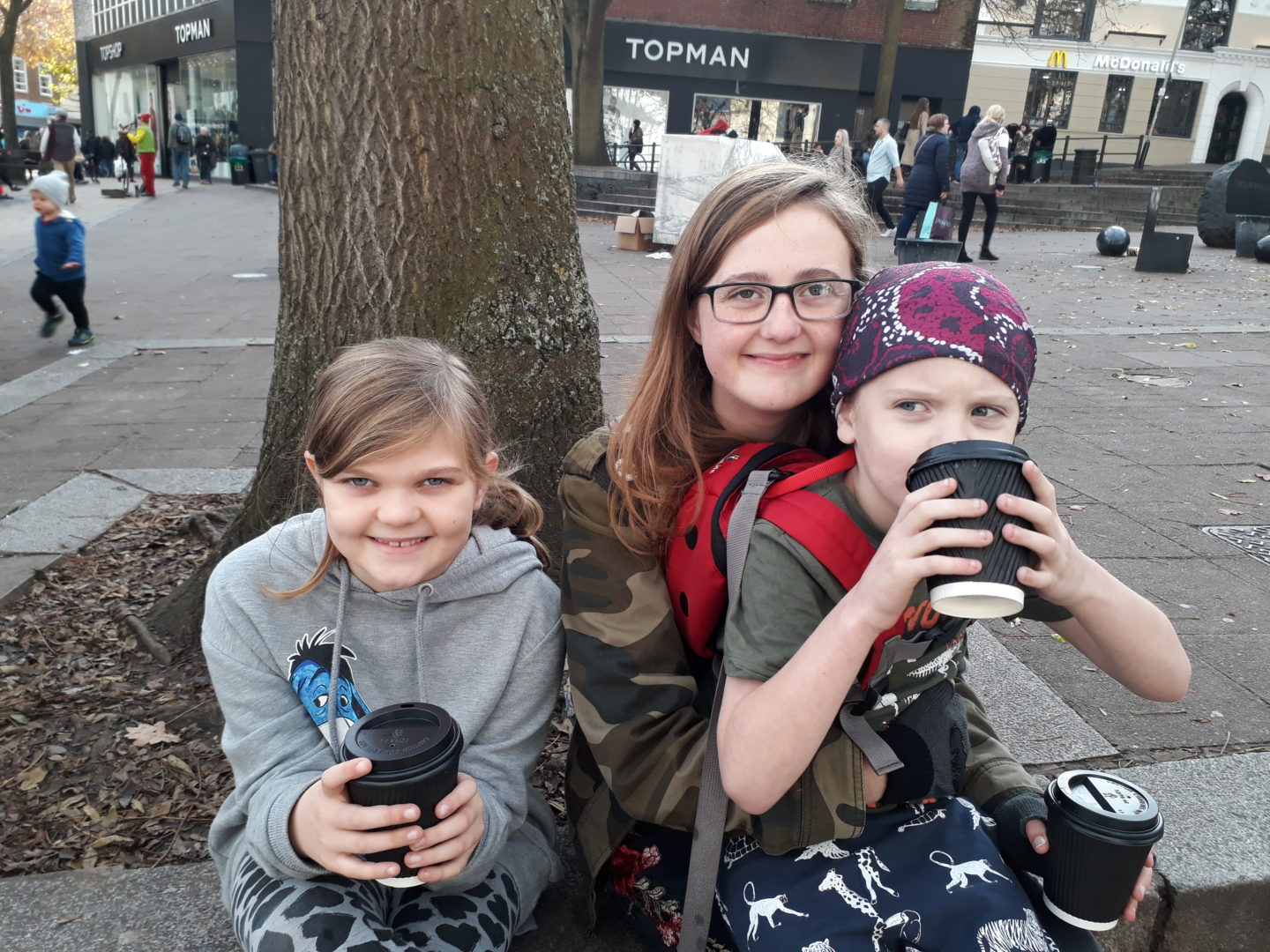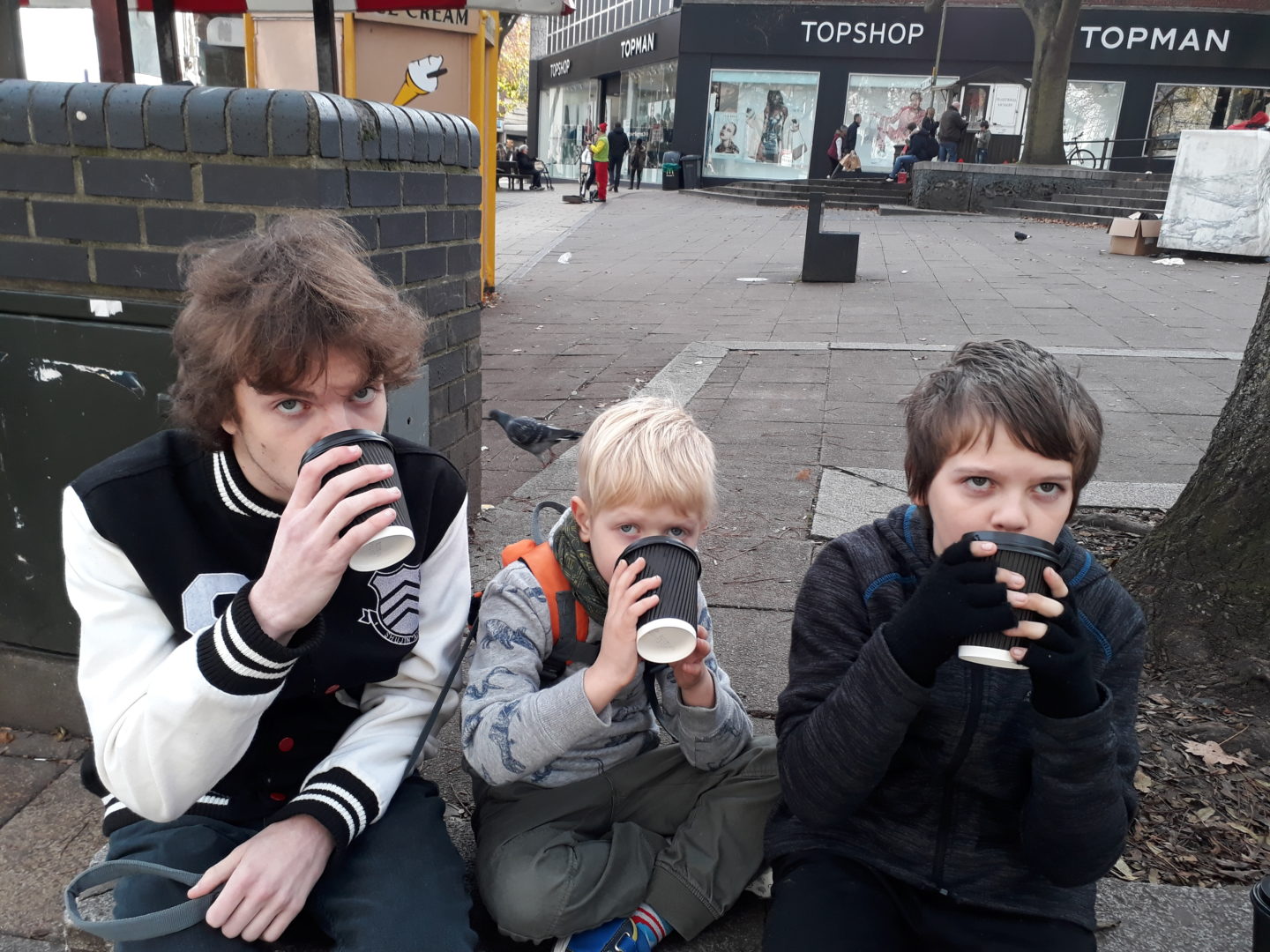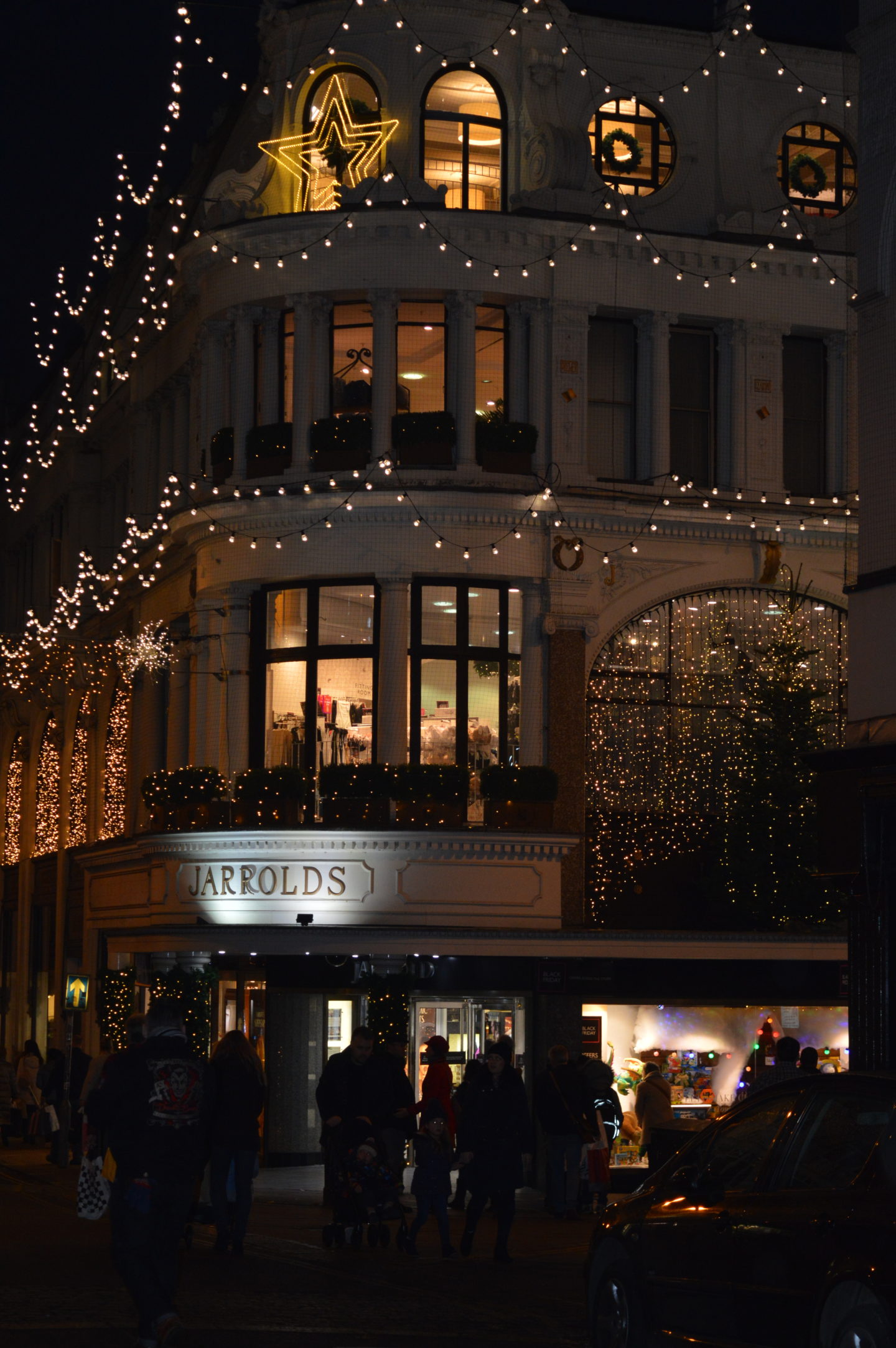 They all had a lovely day, but the highlight of the day for the two younger boys was definitely the tunnel of light. It looked amazing when the sky turned dark.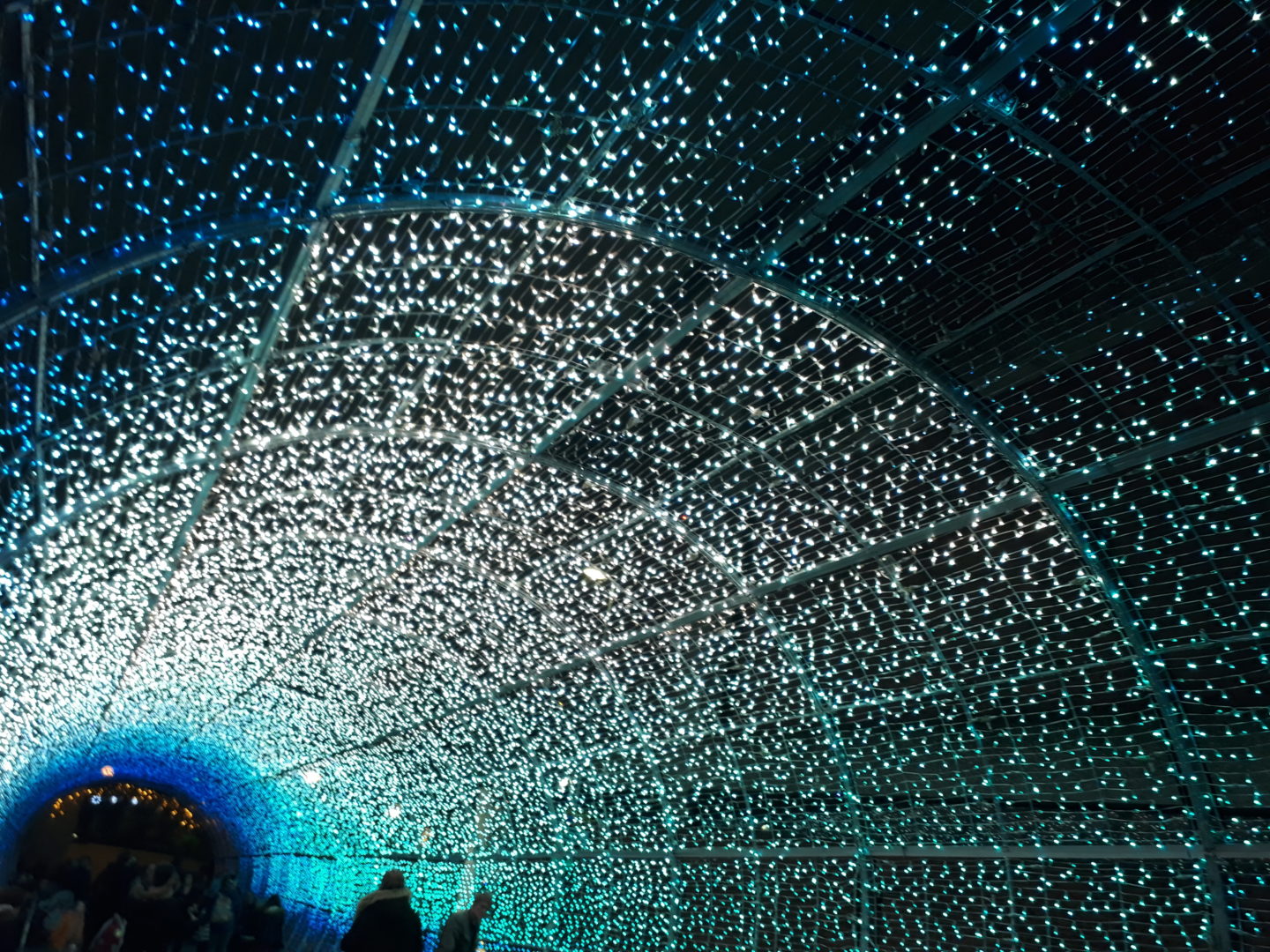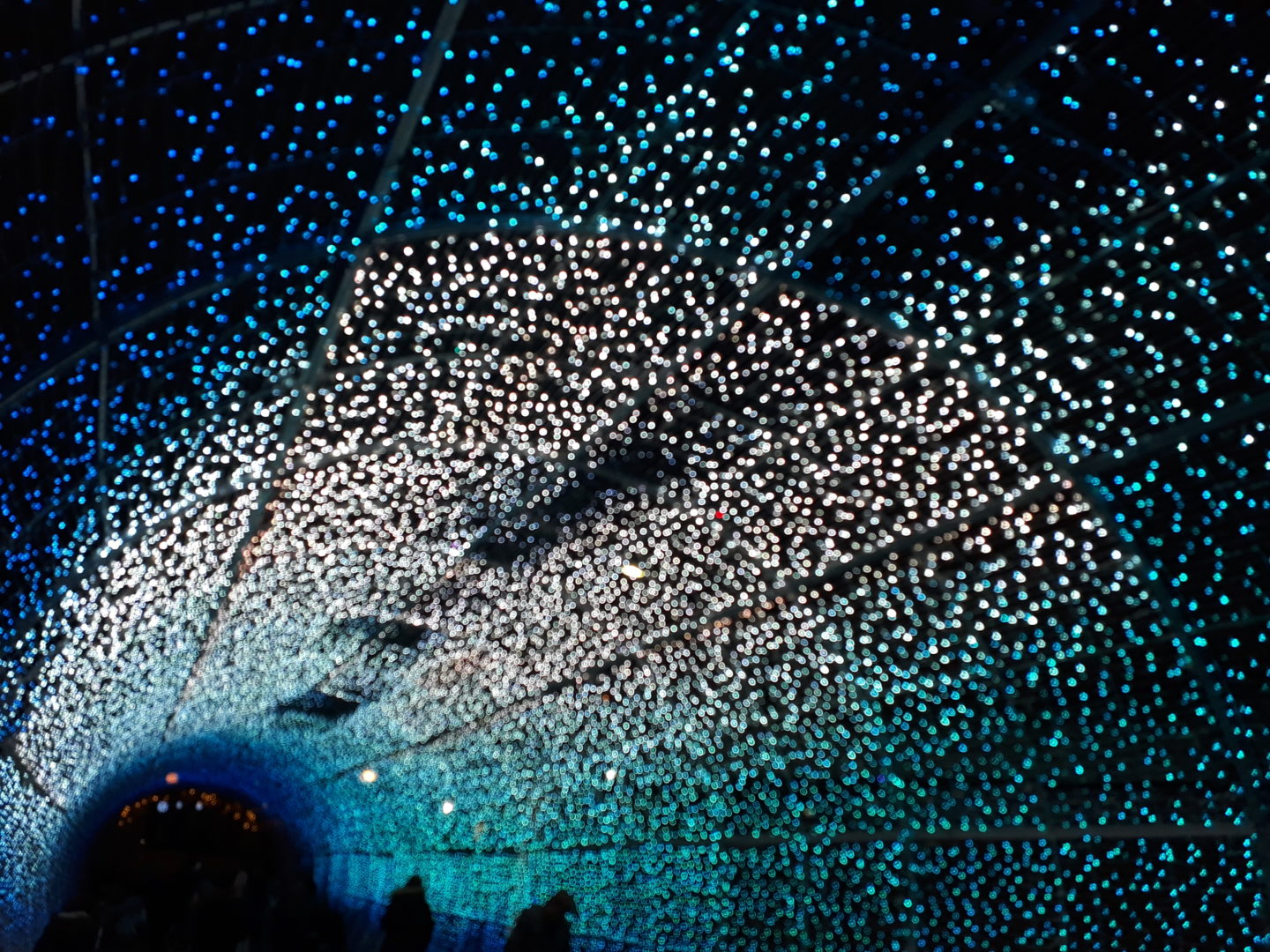 Despite the cold weather, there is plenty to see and do in Norwich at this time of the year, so if you are looking for a family day out, why not consider a trip to Norwich, there are plenty of places to park, but if you would like to forget the car, we can definitely recommend the train.
We were provided with complimentary train tickets and attraction passes , courtesy of Greater Anglia and Visit Norwich.