Legally Blonde The Musical Review
Last night Neva, Lochlan and I went along to the opening performance of Legally Blonde, to say that Neva was excited was an understatement, she has been looking forward to this, ever since it was first announced they would be appearing at Norwich Theatre Royal, and the entire show was awesome!
The fact that Lochlan also wanted to see it, is proof of how many people LOVE this story, made famous by Reece Witherspoon in the film of the same name, the musical was even better! (sorry Reece!) We had listened to the soundtrack the entire journey to the theatre, and as soon as we arrived Neva purchased a hoodie ( a sure sign that Neva loves a musical)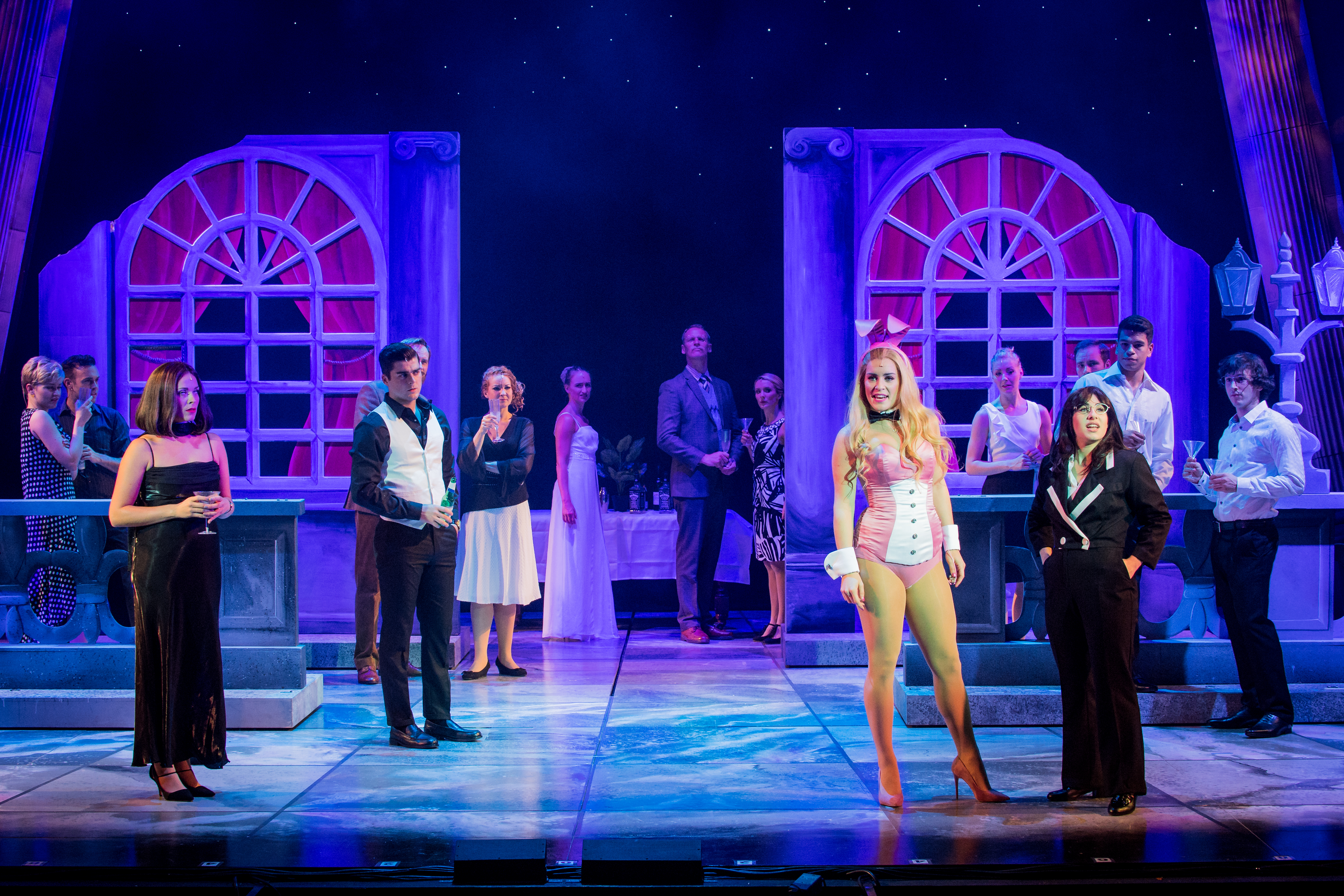 The smash hit Broadway and West End Musical based on the best loved movie, follows sorority sister Elle Woods who, after being dumped, puts down the credit cards and picks up the books to bag herself a place at the prestigious Harvard Law School to try and win Warner back. Packing up her trusty pooch, Bruiser, and with the support of her new friends she learns that you can be both smart and fashionable.
Lucie Jones was outstanding as Elle Woods, her voice was immaculate and she played the part with love, warmth and perfectly timed humour, famous for the X Factor and representing us in the Eurovision Song Contest, Lucie was made for this role.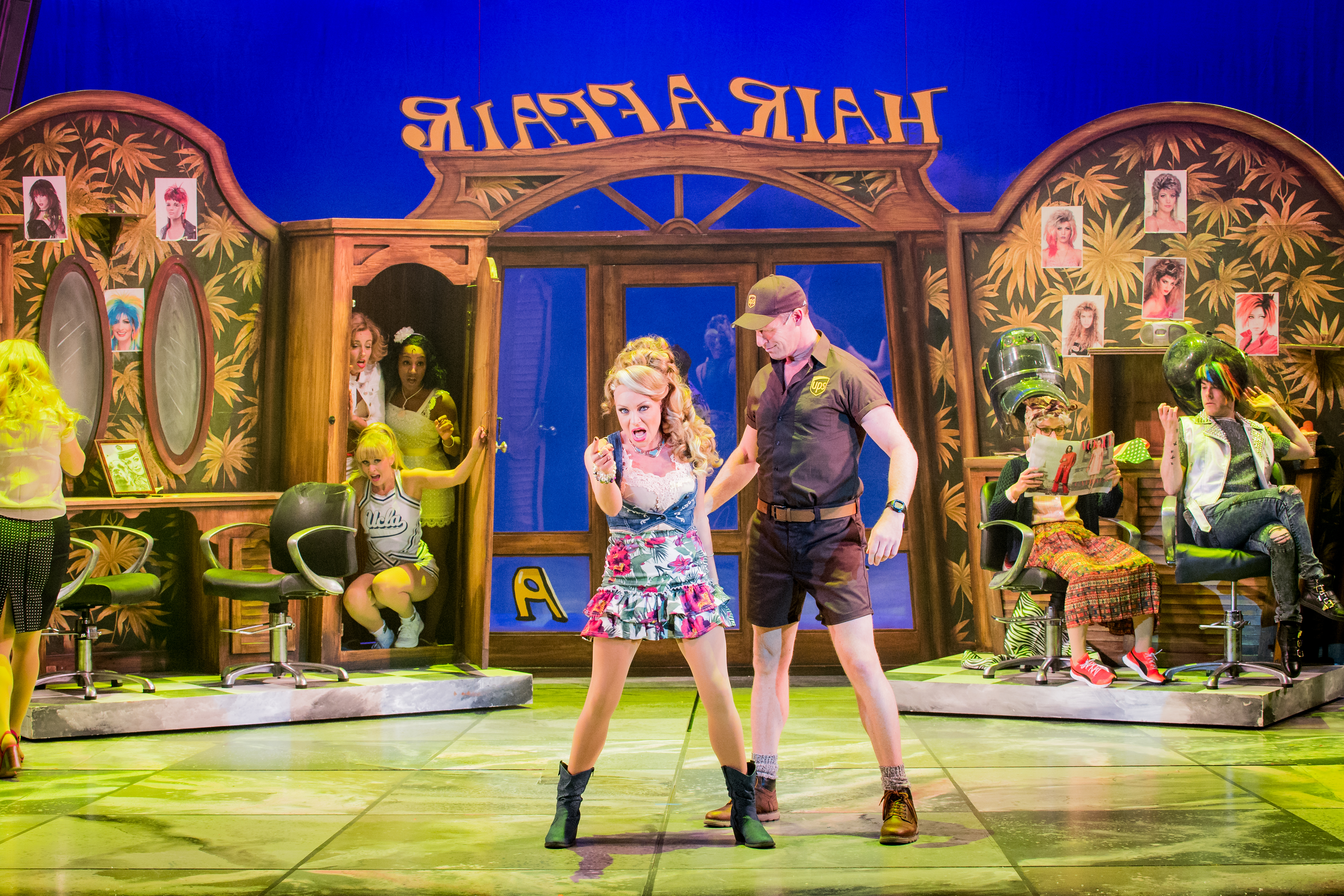 Rita Simons (Roxy in Eastenders) was superb as Paulette Bonafonte, she was sassy but sensitive and her scenes with Kyle the delivery driver are hilarious.
Bill Ward played Professor Callahan much more upbeat than the film, and it certainly worked, it's just a shame his character didn't turn out to be quite such a gentleman, you'd think after meeting a gruesome end in both major soap operas, he'd learn from his mistakes…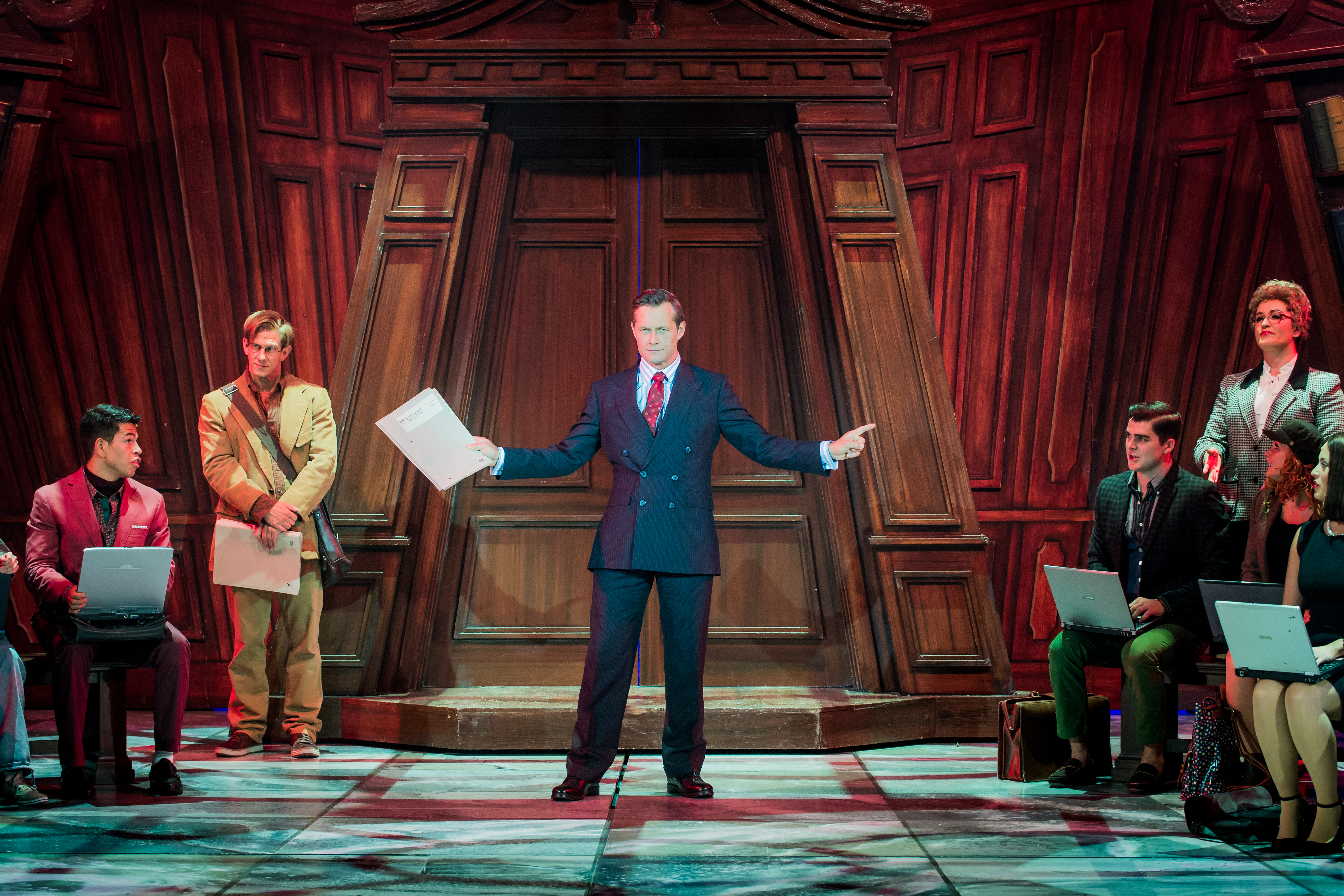 David Barrett was brilliant as Emmett Forrest, one of my favourite characters that all girls wish they had on their side whilst fighting the battles of the under dogs.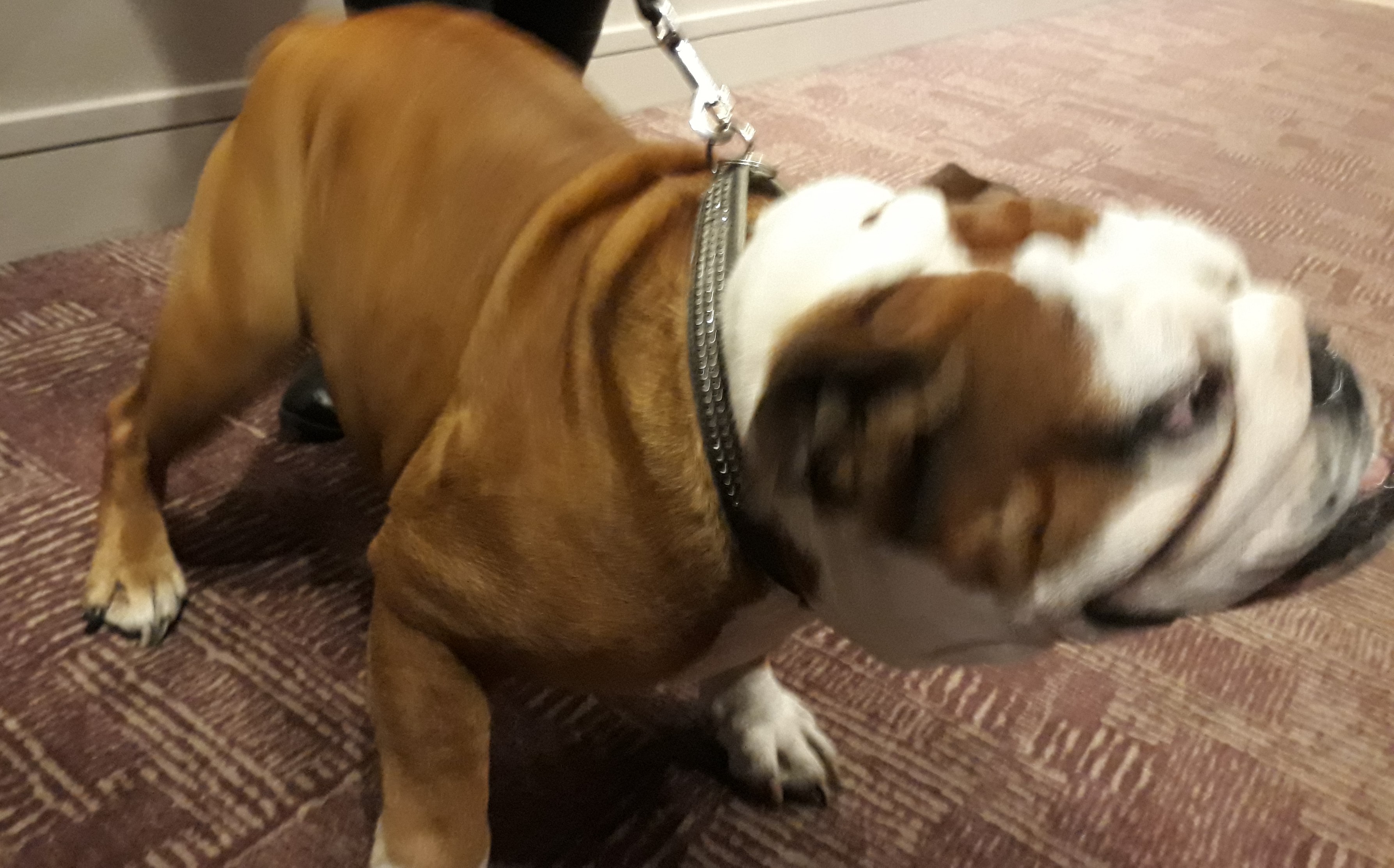 A huge round of applause also went to Bruisey Williams-Dodd who plays Bruiser, Elle's little dog who attends Harvard with her, but the star of the night, with the loudest applause went to four year old Winston owned by James Madden and Rhonda Dunthorne from Hainford, who is guest appearing as Rufus, whilst the show is in Norwich, he beat off 7 other dogs to win the role and he certainly didn't disappoint, we had a little cuddle with Winston during the interval and he was taking it all in his stride!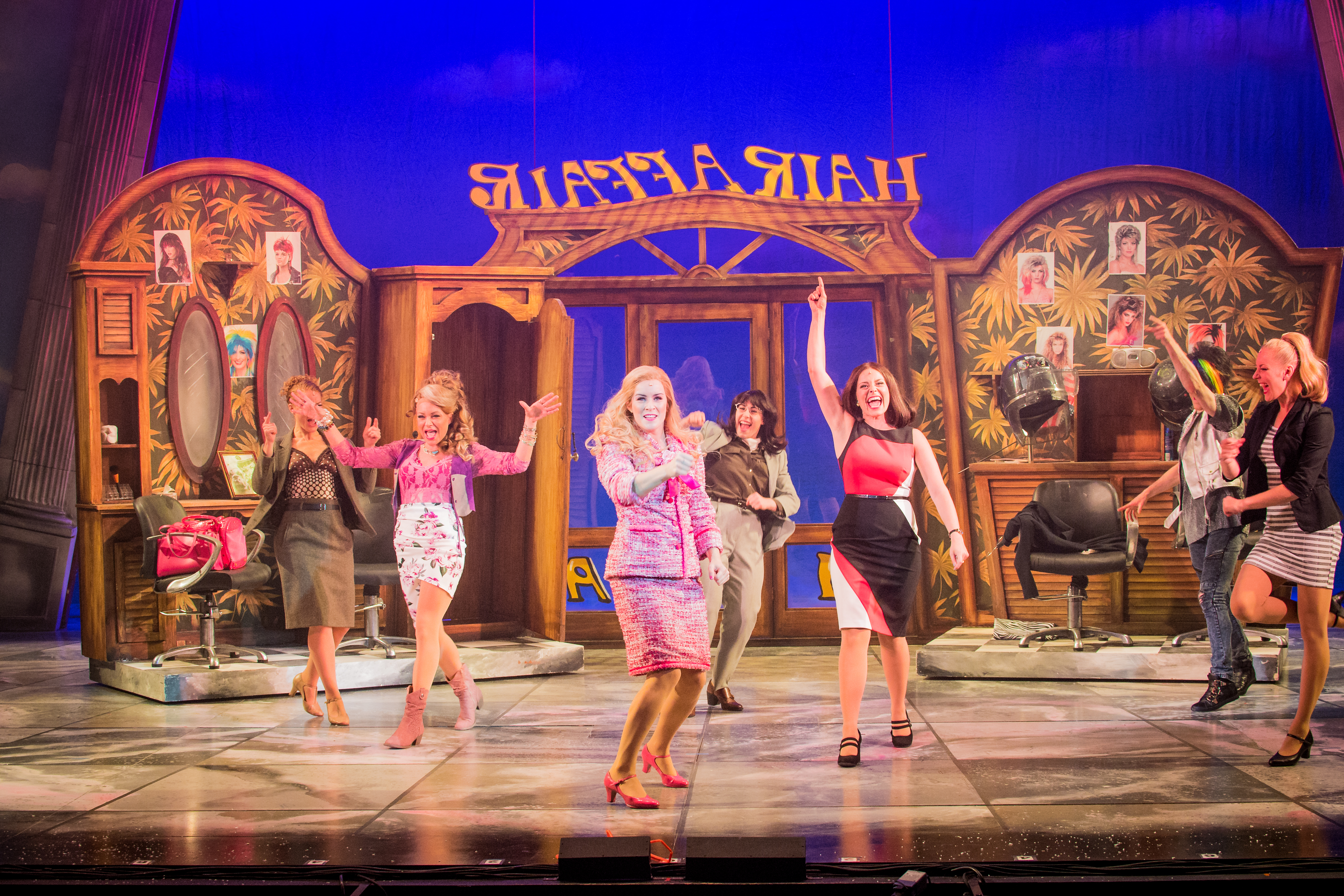 This all singing, all dancing romantic comedy is totally what you want, so bend and snap up your tickets today! You will be dancing in your seat and toe tapping your way out of the door!
The show is appearing in Norwich until Saturday 31st March, but be quick as tickets are selling out fast! If you are not local and wanting to see Legally Blonde The Musical check out the remaining tour dates, Oh My God, You Will Love It!