Neva and I went along to the opening night of Kay Mellor's Fat Friends The Musical at Norwich theatre Royal and it was a hoot!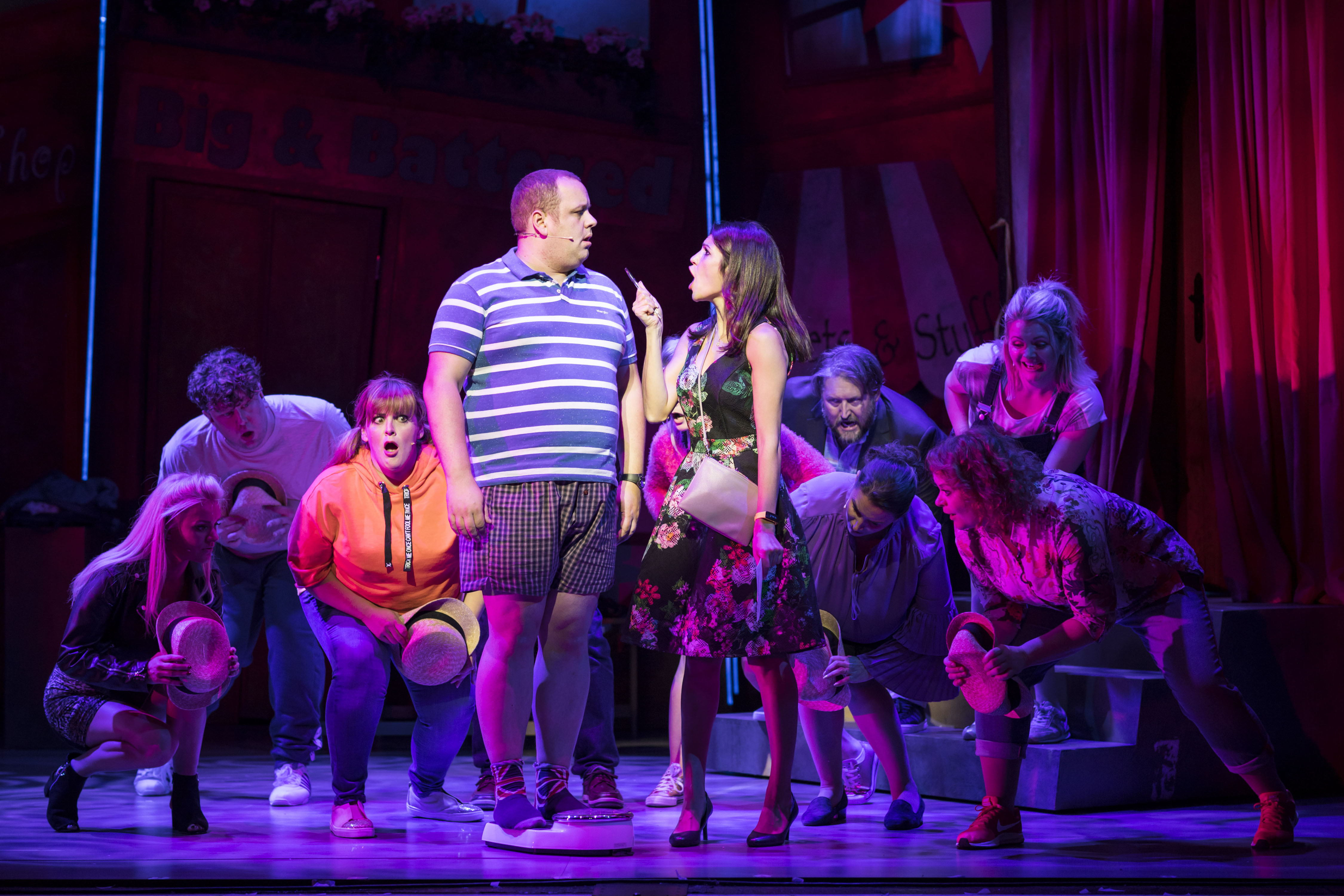 What is Fat Friends The Musical All About?
I remember watching a couple of episodes of Fat Friends when Lochlan was born, where my love for Ruth Jones and James Corden began! So I was excited to see how it would be turned into a musical, and it certainly didn't disappoint.
If you have looked at the title and thought it was all going to be about fat girls magically transformed into stick thin models, you would be SO wrong! This is total girl power, with a little sweary and a lot of sass!
Every cast member was outstanding and a huge shout out to Ryan Pidgen and Laura Mansell who were standing in for Joel Montague and Natasha Hamilton, they did an outstanding job and the show was a huge success, it made us laugh, it made us slightly emotional but the most important thing for me was that it's actually OK to be slightly larger, the entire showed flipped that stick thin model look on its head and it was liberating!! Jodie Prenger looked stunning, and the chocolate scene is still making me chuckle now!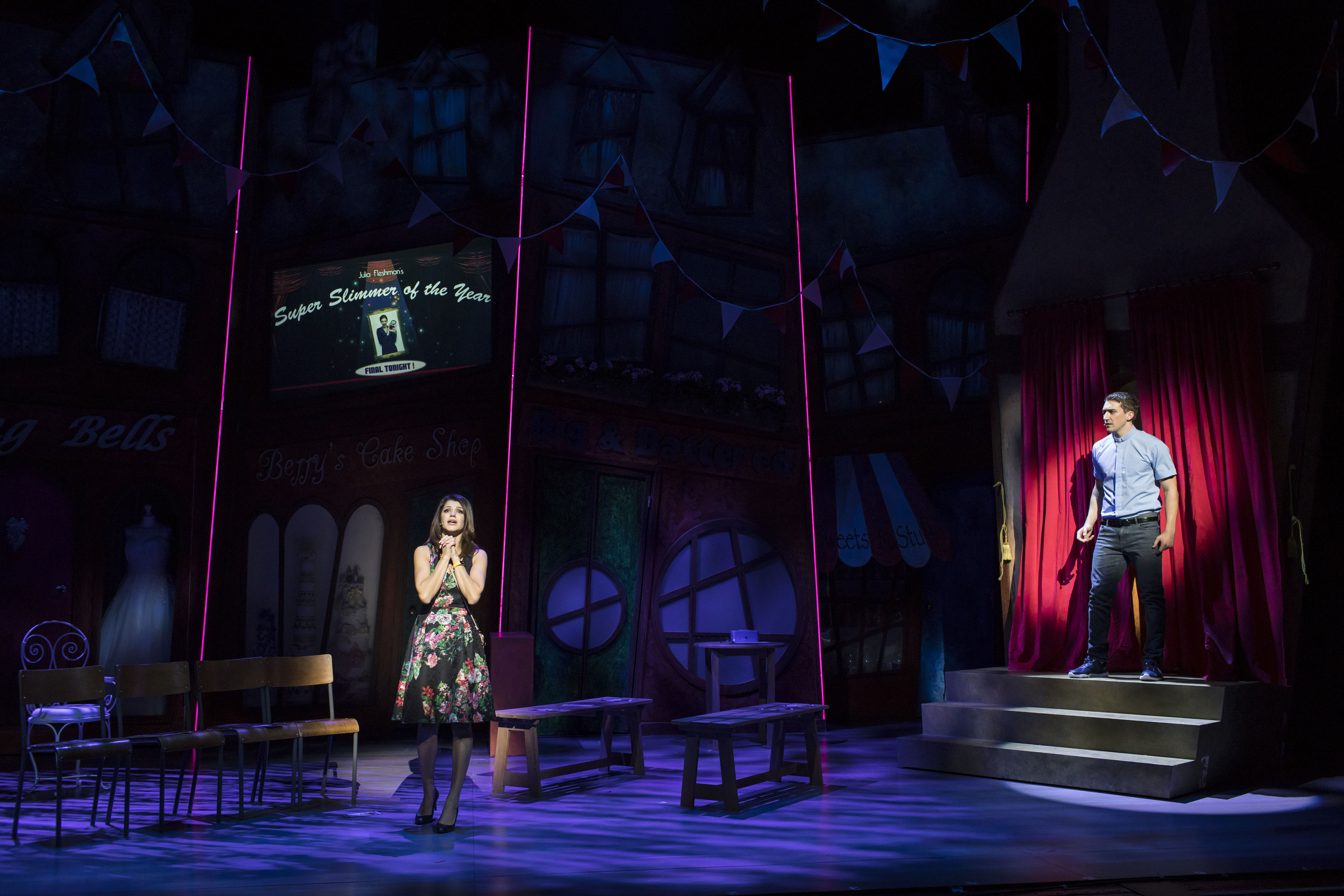 Natalie Anderson is great as Lauren the slimming club co-ordinator, she proves that losing weight doesn't solve all problems as she is struggling with her own feelings for the Vicar Paul (Jonathan Halliwell) who has some very funky dance moves, I wish our local clergy looked and moved like that!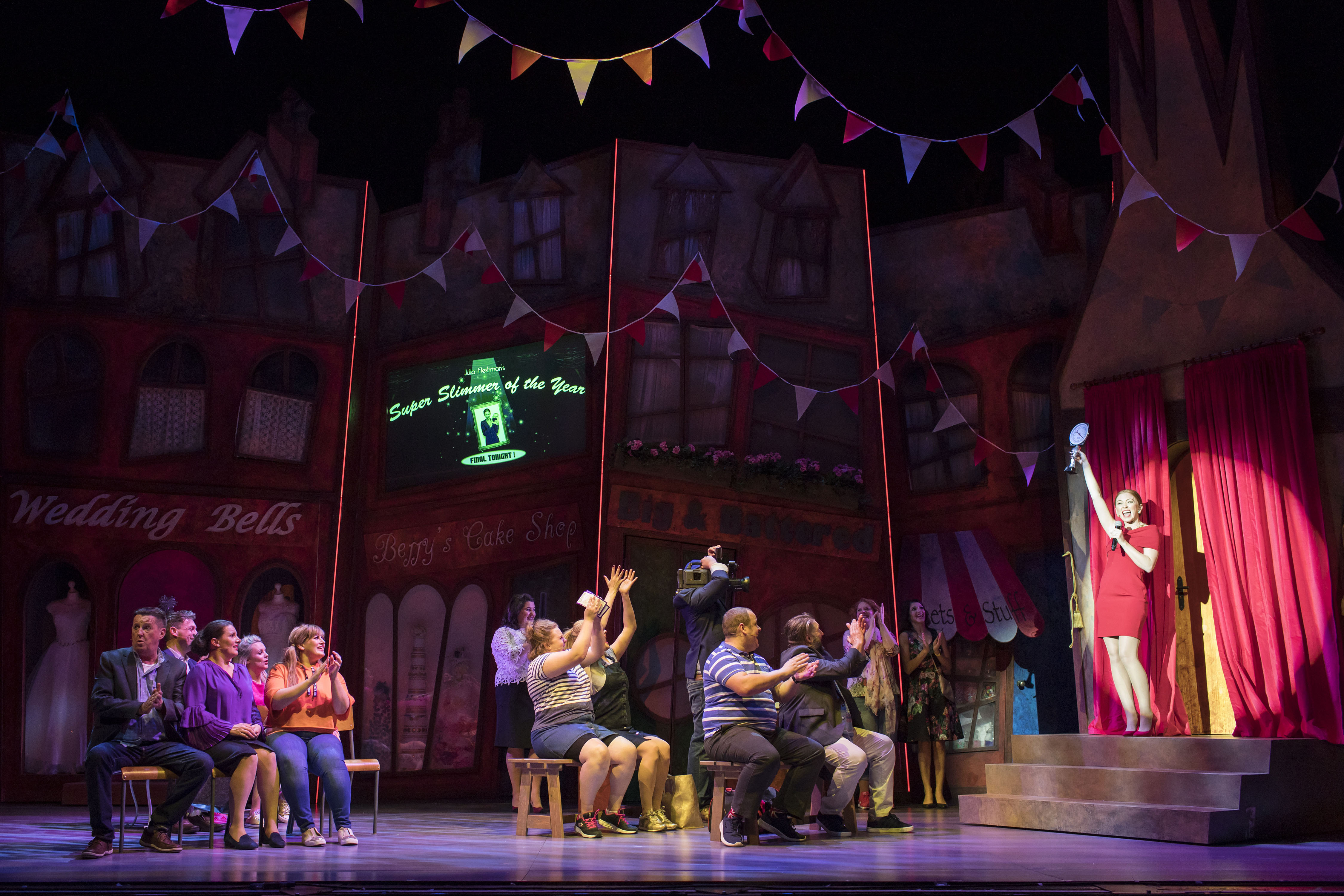 The sibling banter between Jodie and Rachel Wooding was hilarious and reminded me of myself and my sister when we were younger. Sam Bailey was the perfect mum, that we all wish we could have, struggling with her own weight but trying to support her daughter with her decisions, although I definitely don't want think about her predicament! (if you go and watch it, all will be revealed!) Kevin Kennedy plays the hardworking, skint father, who runs a chip shop, not the ideal premises for women to lose weight in!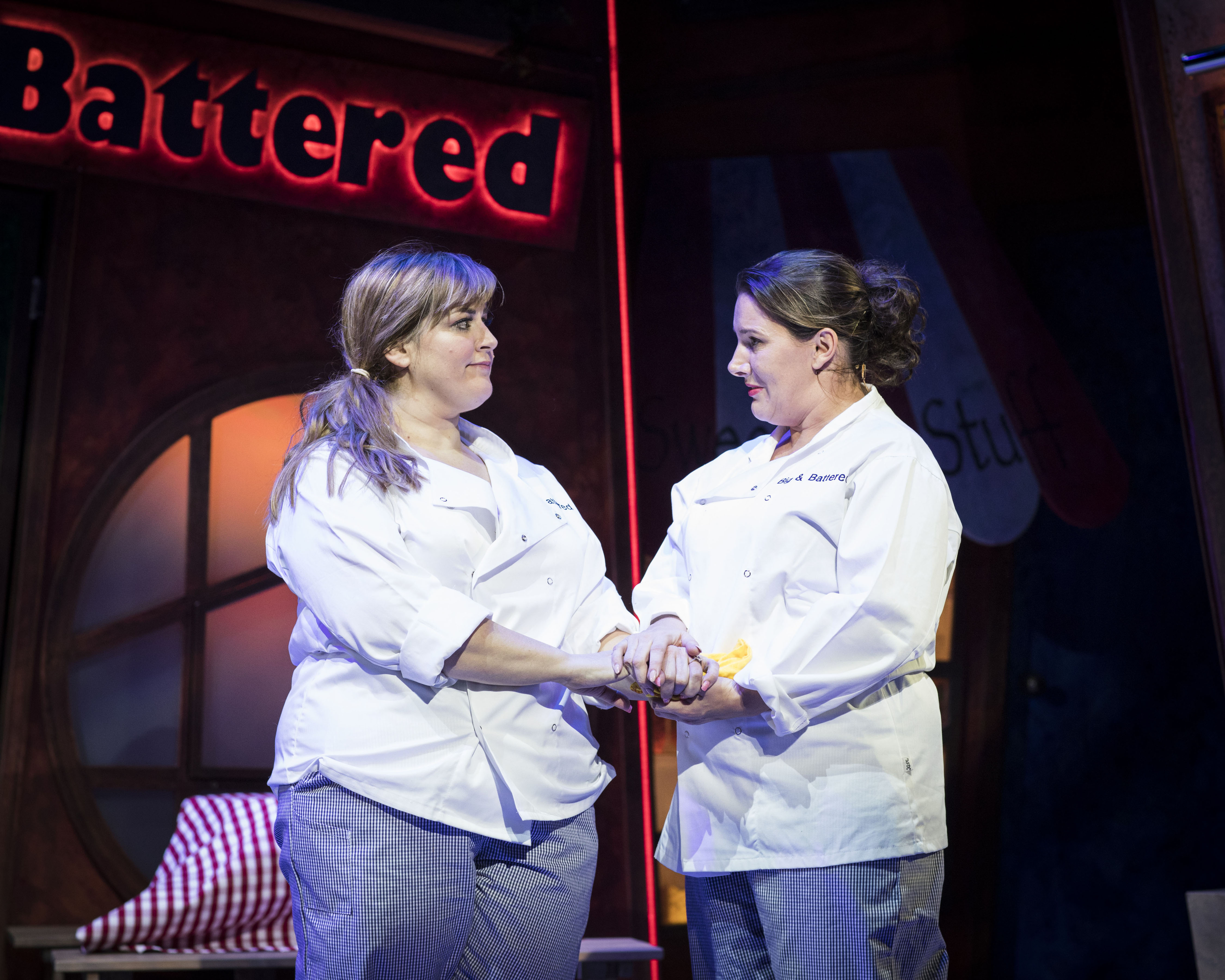 It follows the trials and tribulations of Headingley branch of Super Slimmers, and a girl named Kelly, who is getting married in 6 weeks to her dream man. She has found the dress of her dreams and although it is at least two sizes too small, she buys it with dreams of losing enough weight to get into it.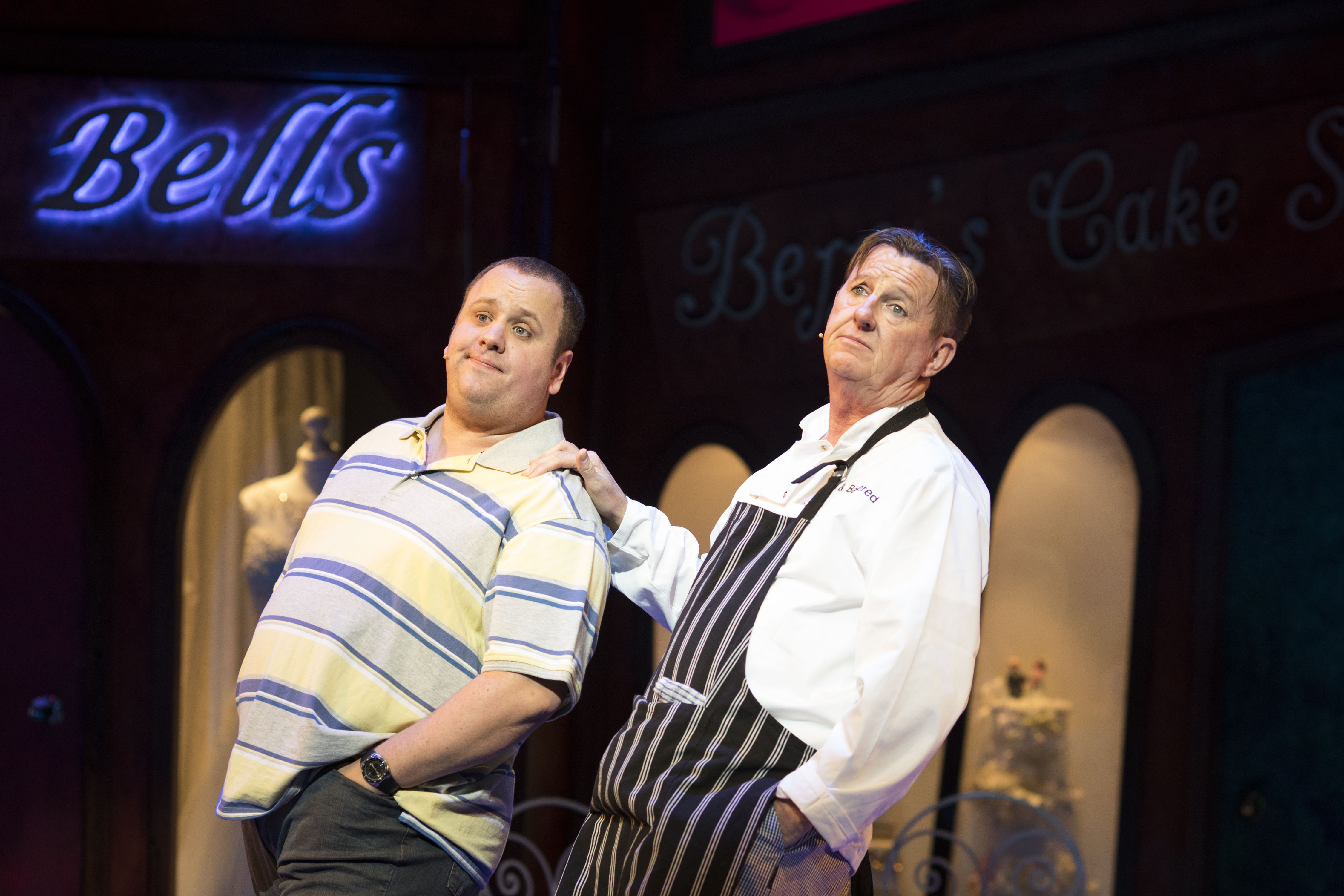 When the owner of the Slimming Company offers to pay for the entire wedding if she loses enough weight to get in the dress, the challenge commences! Will Kelly have her dream wedding in the dress of her dreams ?
You'd better get along down and find out for yourselves…
Fat Friends The Musical will be in Norwich until Saturday 17th March, to check out other tour dates, head over to the Fat Friends The Musical website