Lava Brightsounds 2 Review
All of the children are obsessed with music, and you can often hear various different songs playing at once! Thankfully, many of them do have similar tastes, with all three girls loving musicals and theatre songs.
It's great when we are in the house as there are endless plug sockets to recharge their devices and we never run out of power, however, when we are out for a day or we are away camping, keeping our devices charged becomes a little problematic, so I either have to take numerous charging packs, or they have to endure a journey home with no music!
When we were asked if we would like to review a Lava Brightsounds 2 I was very curious to see how it could help me with my music loving family dilemma, and I couldn't have been happier, in fact we were so pleased with it, Neva has called dibs on it being 'hers' and I very rarely catch a glimpse of it (although I can hear it!)
Here's the lowdown on BrightSounds 2:
The Lava BrightSounds 2 portable light & Bluetooth speaker is your perfect companion for the bedside, while camping or for long evenings in the garden with friends and family.
BrightSounds 2 boasts impressive audio performance while bathing you in the glow of its calming night light. Simply connect to the single 5W speaker via Bluetooth and not only can you play your own tunes you can use BrightSounds 2 as a handsfree device to answer calls. Alternatively connect via the 3.5mm aux-in connection for non-smart devices.
BrightSounds 2 comes with the additional feature of USB charging for your mobile devices.
BrightSounds 2 can run directly from mains power or via the built-in rechargeable lithium-ion battery which offers up to 36hrs music playback and 48hrs light function.
If you're looking to use BrightSounds 2 on the go, you can also rely on the convenient leatherette carry handle and the IPX4 water resistance of the speaker in case the rain tries to ruin your party.
The first thing I struggled with, was which colour to choose, as they are all gorgeous!
It looks very stylish and the sound is great, it was very easy to connect up the music via the bluetooth, and the light is sufficient enough whilst outdoors, without being too intrusive.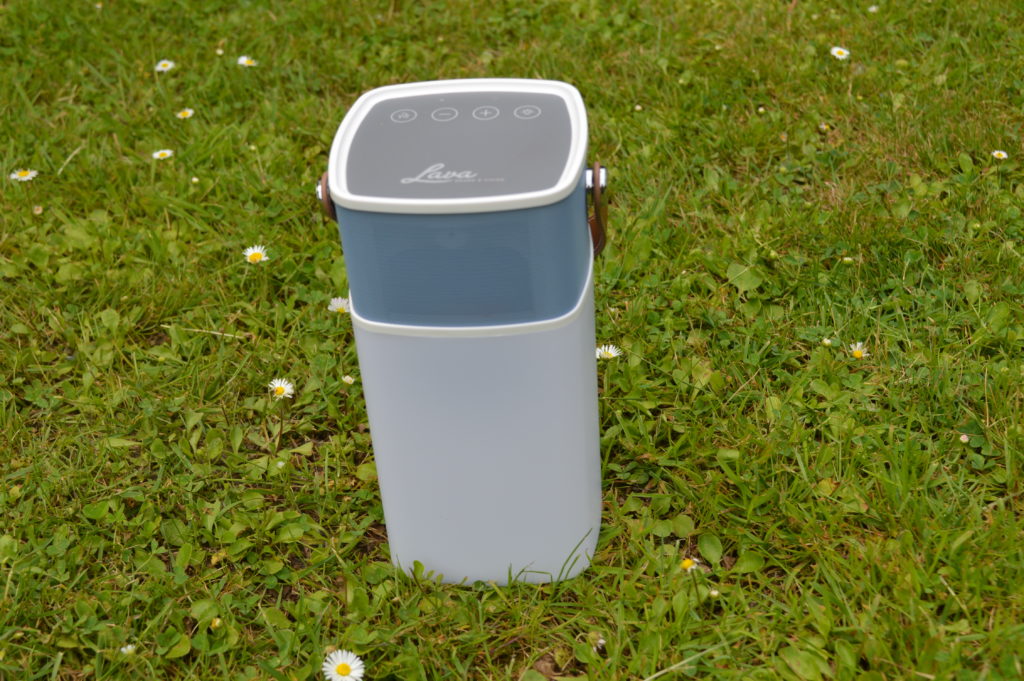 Priced at £39.99, I think it represents excellent value for money and a great addition to any camping kit, maybe to take along to a festival, or even just having a barbecue in the garden.
If you would like to purchase one of these magnificent Brightsounds 2 just head over to the amazon .
I was sent a Brightsounds 2 in exchange for an honest review, all thoughts and opinions are my own.