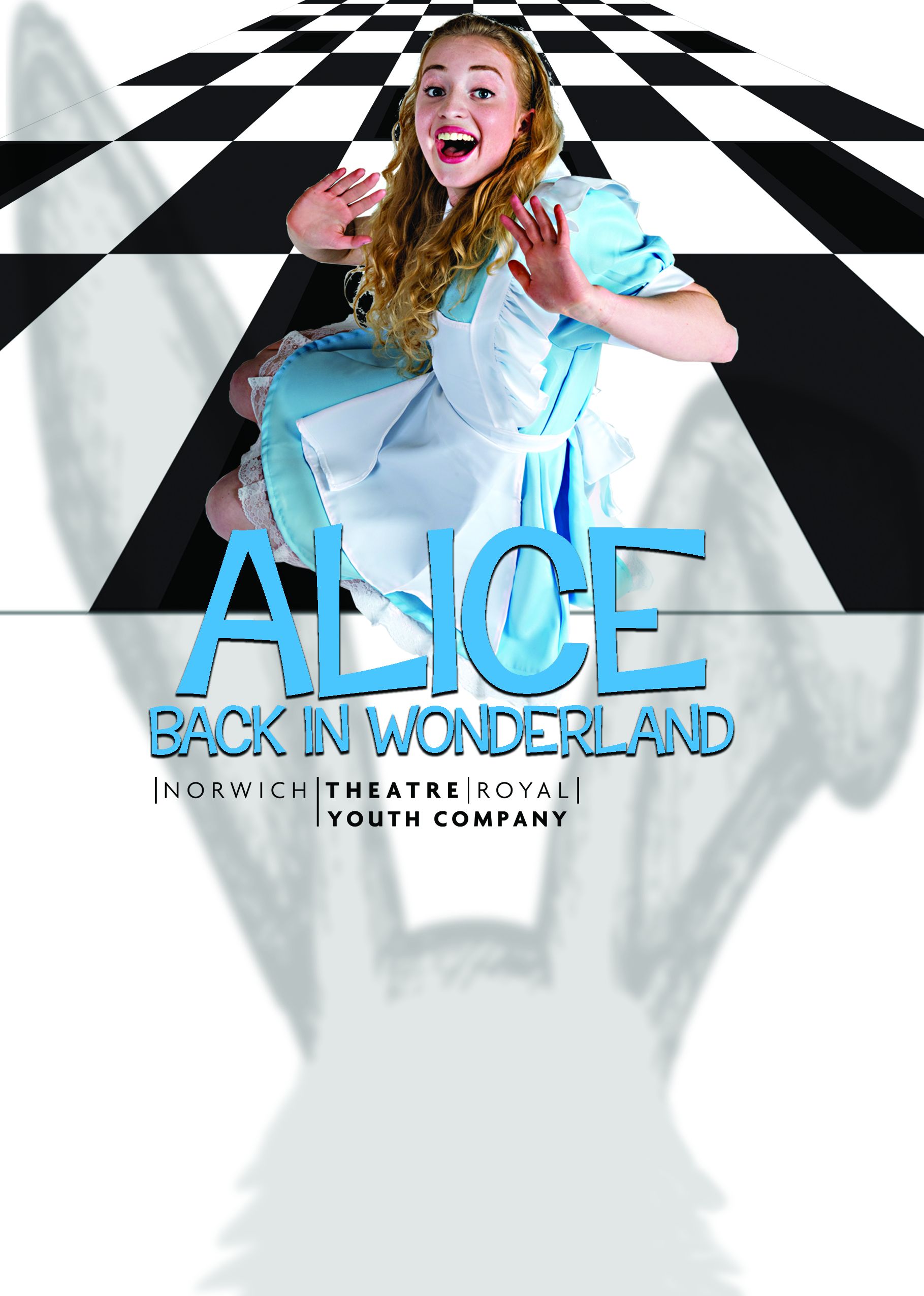 Alice Back In Wonderland
Tonight, Neva and I went to the opening show of Alice Back In Wonderland, performed by Norwich Theatre Royal's Youth Company, and every single one of them should be giving themselves a HUGE pat on the back, as they were outstanding.
This production is the culmination of the summer term's work on the Junior Theatre Arts courses. With a total cast of over 250 performing over the five performances, all aged between 8 and 20, this is a show not to be missed.
Written, produced and directed by David Lambert, the story is that of Alice, some years after she first visited Wonderland, she returns to the magical land, where everything has changed, and not for the better!
The Queen of Hearts (played by Cherie Hendrie) is no longer in charge of Wonderland, she has been overthrown by the Red Queen (Lauren Bryant) and the Chess Pieces, both Queens were suitably scary and had great stage presence, so huge congratulations to them both, one of my favourite characters was the King of Hearts (played by Matthew Doswell) who occasionally stood up to his overbearing wife and was extremely funny. Speaking of funny, TweedleDum (Callum Adkins) and TweedleDee (Jamie Cleminson) were hilarious, and for me stole the show, their comic timing and their bumbling behaviour had me laughing throughout.
Matilda Bailes played Alice spectacularly, she was witty, sassy and at times vulnerable, and was at the heart of the entire show, without overshadowing the other members of the cast.
The caterpillar costume was fabulous and Kieran Crawford played the part perfectly. Isaac Byram was a very calming Father Time and a slightly less grey Henry Liddell!
The entire cast was amazing, they all sang and danced their hearts out, the make up was spectacular, particularly the Caterpillar, Cheshire cat and The Duchess.
I recognised a few faces from previous shows taking place in the Stage two, and these actors and actresses just keep getting better, I am excited to see what they produce next.
The theatre was very full and it is a perfect evening out for the entire family, ticket prices are between £7 and £12 with UNDER 3s' FREE, so no excuses for leaving anyone at home!
Performances are taking place Thursday – Saturday 7pm and a 2pm matinee on Saturday 29th July.