Looking For The Best Kids Friendly Theme Parks in Dubai, then read on…
When its Dubai, its full-on entertainment. The mix of traditional values with modern thinking can be very well seen here. This city of glitz has something for everyone. Especially when you are with kids, you need to know places of fun and frolic.
If there's one attraction that you'll find in abundance are the amazing theme parks in Dubai. From kids to adults, there's an adrenaline rush for one and all. Checkout the assorted list of best Dubai Theme Parks for kids.
Check out this post How To Plan Your Trip To Dubai Parks and Resorts for some great information.
Legoland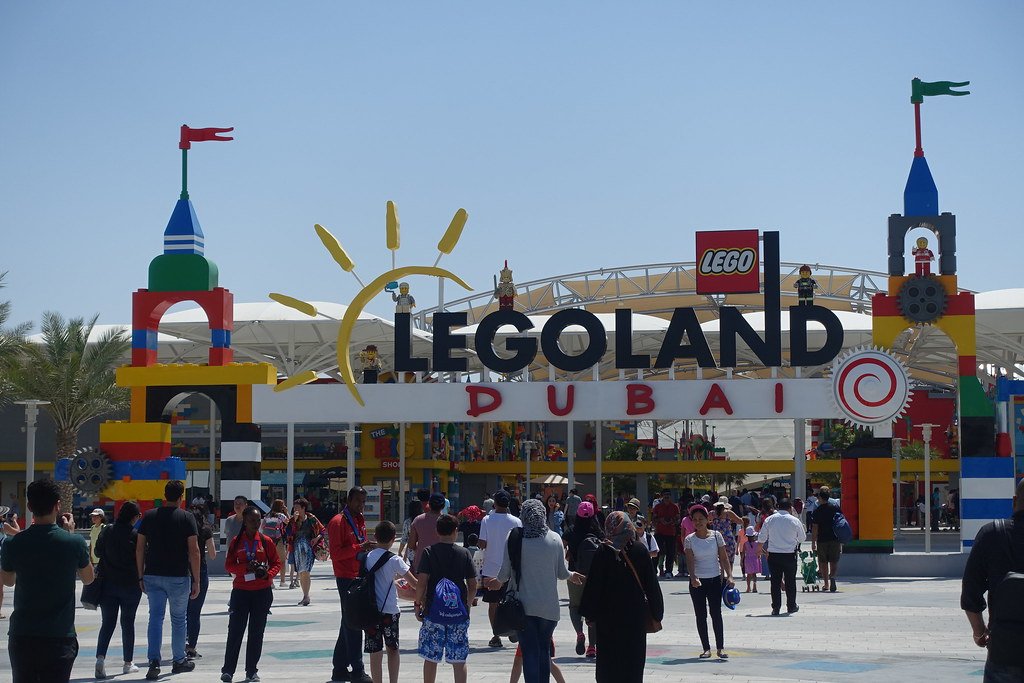 Legoland Dubai is the first LEGOLAND park opened in the Middle East. Known as one of the best theme parks for kids, Legoland is a must visit. Enjoy heart thumping adventurous rides and roller coasters. Kids can also enjoy building cars and buildings and enjoy racing among others. With over 40 Lego themed rides there will be no dearth of fun for your kids.
The 6 themed areas namely Kingdoms, Adventure, Miniland, Factory, Lego City, and Imagination give your kid's imagination the wings to fly. While in Kingdoms your kids will help knights save the princess by riding the Dragon's mini coaster, in Adventure, the kids will go on an underwater adventure in a submarine with LEGO divers perform ski on a wave racer. The interactive area of Miniworld is made with 20 million Lego bricks featuring the Dubai skyline and landmarks around middle east. In Factory you learn how Lego bricks are made.
IMG World of Adventure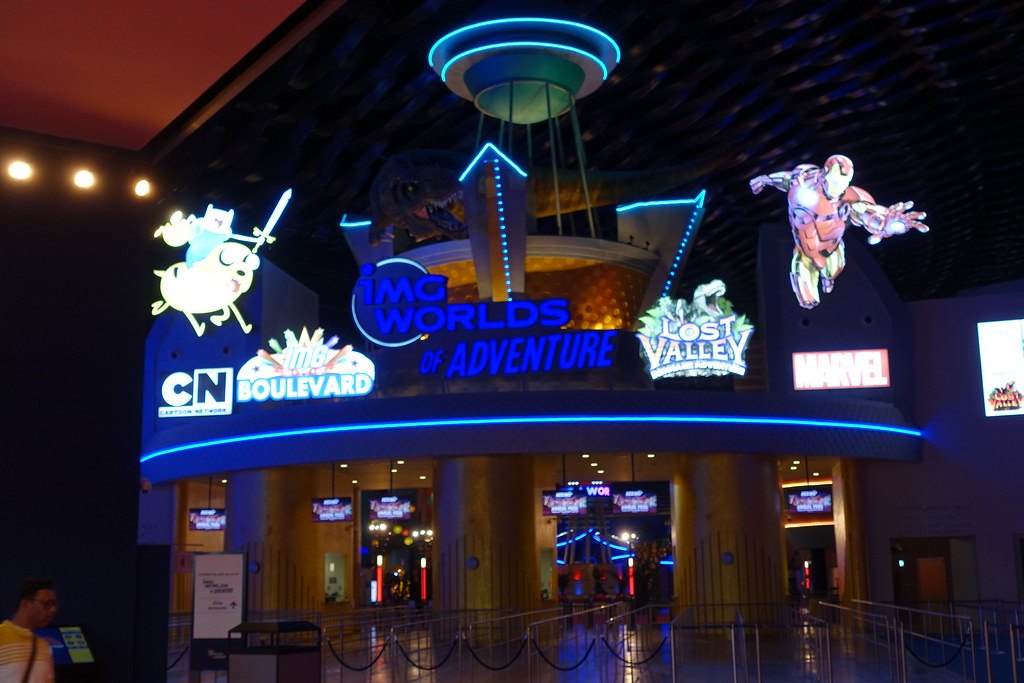 The IMG theme park is a mega-themed park in Dubai that is divided into 5 epic zones. Spread across 1.5 million sq. ft. or 28 football fields, this park is synonymous to unparalleled fun. Enjoy the thrill of riding state-of-the-art rides with your favourite characters from Marvel and Cartoon Network.
The five themed zones such as The Avengers, The Powerpuff Girls and Dinosaurs in the lost Valley makes it one of the most exciting theme parks in the UAE. Your little super hero will go bonkers with multi-sensory adventures with Gumball, Ben 10 and The Powerpuff Girls and Lazy Town. Whereas the bigger superheroes can immerse themselves in being a super hero with Thor, Spiderman, Hulk and The Avengers. There is something for everyone irrespective of their age.
Wild Wadi Water Park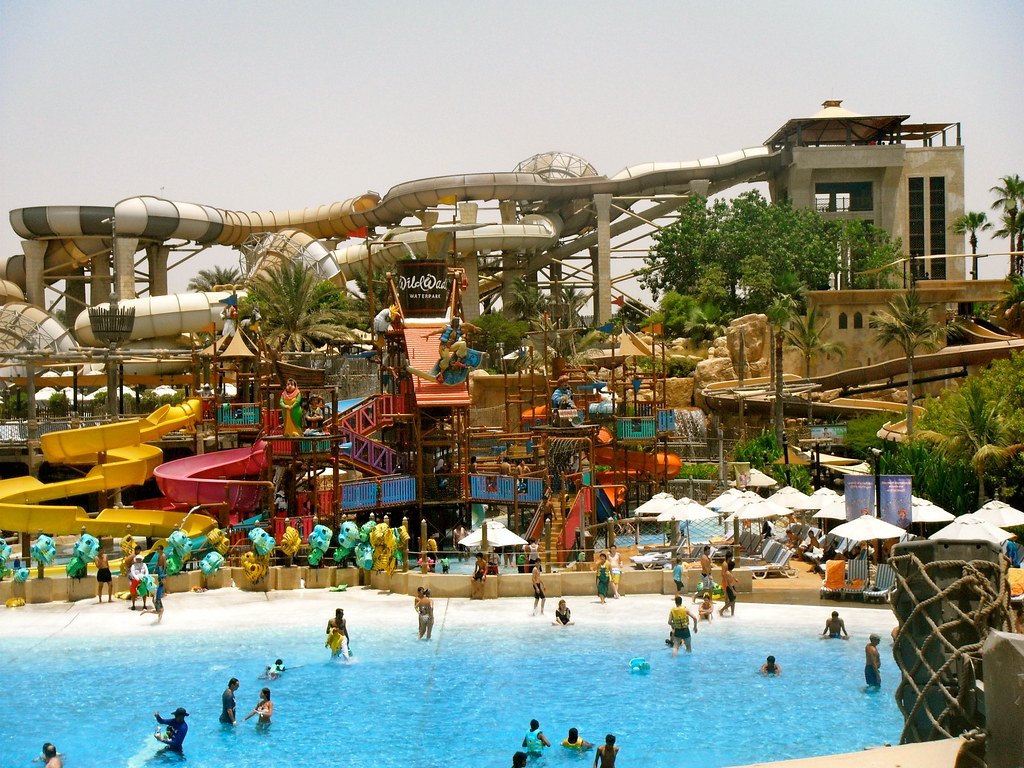 Located in front of Burj Al Arab, this water park offers over 30 different types of water rides and attractions for the whole family. This amazing park is themed around the character Juha from the Arabian folklore. The speed rides with different levels of excitement will tempt you to get from your lazy chair.
These thrilling rides will ensure you cool off the summer heat. If you are not much of a thrill seeker, no problem, enjoy your way in the gentle climate-controlled wavepool or hire a cabana and glide down the lazy river. Let your kids explore the Juha Dhow and Lagoon. This giant playground for kids offer different types of slides. And attractions for kids. Also, with the giant tipping bucket in those hands you might even be pranked to get drenched by these lil champs.
Motiongate Dubai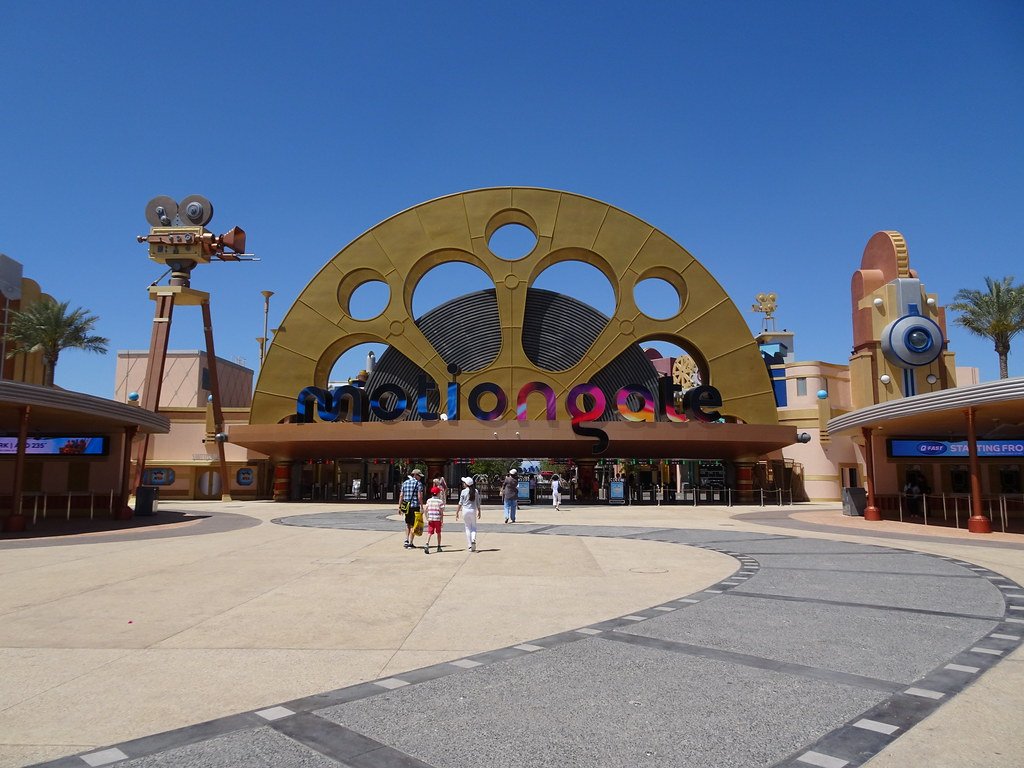 Often touted as the best Dubai Theme Parks for kids, Motiongate Dubai is a theme park inspired by Hollywood. All the attractions in this theme park are based on movies from Hollywood banners such as Dreamworks Animation, Columbia Pictures, The Smurfs and Lionsgate. As soon as you enter the park, you will find characters from different movies standing to greet your kids in. Its lovely to see Papa Drac to The Blue Smurfs holding your kids hands and playing with them.
With over 27 thrilling rides and other attractions, your kids will cherish these memories later. The Smurf's Village Playhouse entertains kids with plays whereas your kids can relive Shrek's Merry fairy-tale journey, play in the woodland play park or experience Kungfu Panda's unstoppable awesomeness. Let your kids also learn some Kungfu in the Kungfu Panda Academy.
Aquaventure Waterpark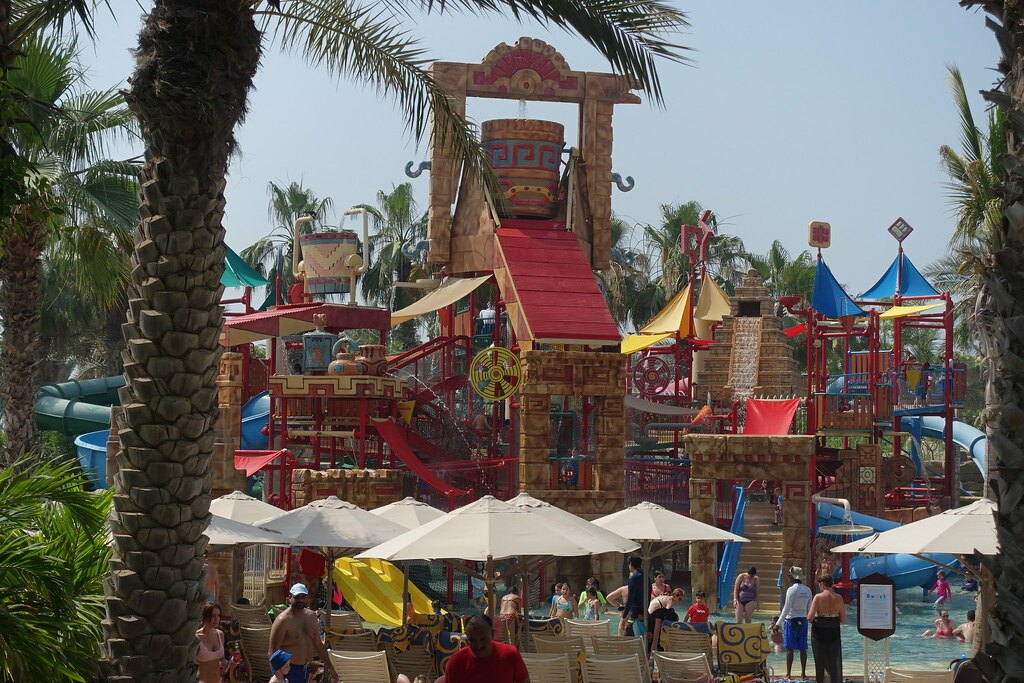 Ever imagined going through shark infested waters and ziplining like Indiana Jones? Aquaventure park gives you that thrill but all in safe environment. Spread over 17 fun-filled hectares with record breaking slides, Aquaventure waterpark is a must visit attraction when in Dubai.
Although many sides in this park requires the child to be more than 1.2 metres tall, younger kids can splash and enjoy in the Splashers Children play area. You will find in this maze kid friendly tubes, climbing frames, tunnels, and slides which kids can enjoy to the most.
Hub Zero
Enjoy some of the world's best gaming experience in this place where virtual world and real world collide. This interactive gaming experience with 18 amazing attractions and rides is designed with big names in the gaming world such as Capcom, Electronic Arts, Konami, Square Enix, and Microsoft.
Some yesteryear games such as Pinball machines and pacman would leave you nostalgic. The karaoke rooms, driving simulators, retro arcades, and climbing arcades makes it a perfect spot for kids to have fun. Hub Zero takes you to an all new dimension with state-of-the-art technology.
Ski Dubai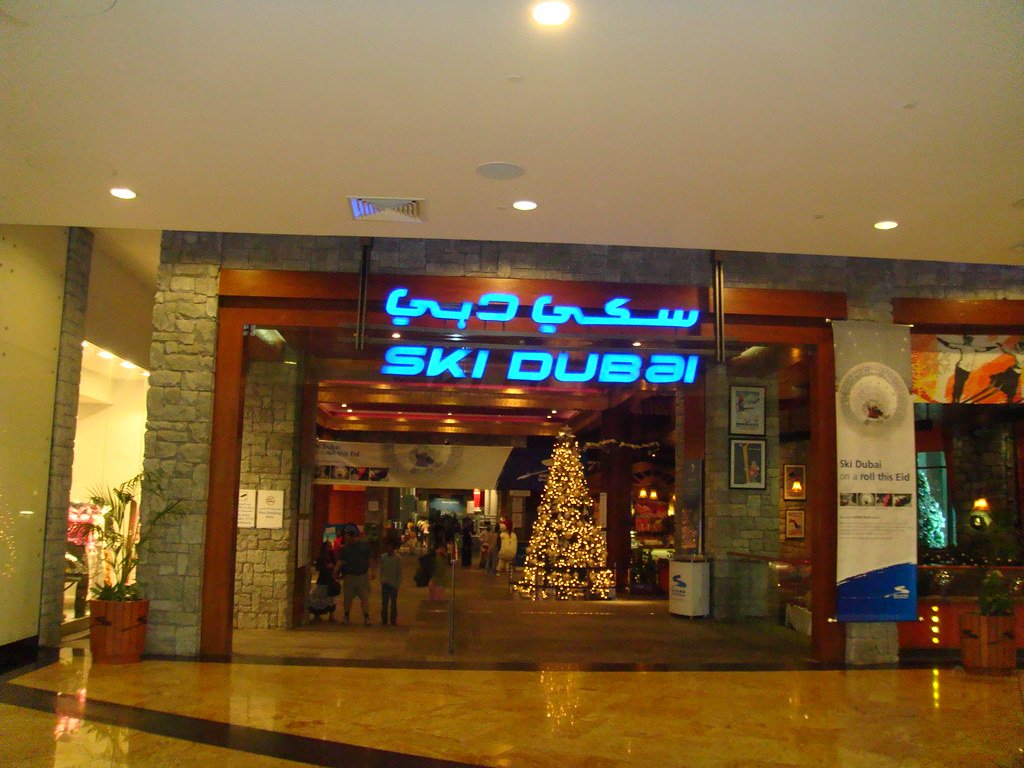 Spread over 22500 sq. mts. Ski Dubai is a destination of unlimited fun. The climate being controlled between -1 to 2 degree Celsius, it is a perfect place for kids to enjoy. Build a snowman with kids, play with penguins, or ride a bob sled with your kids to make it a memory of a lifetime.
The real snow and winter conditions throughout the year in this park makes it a must visit park when in Dubai. The umpteen restaurants here will ensure that you won't go hungry while enjoying your day in snow. Kids can enjoy plenty of snow and make snow balls and have a snow fight in this fun-filled place.
With so many theme parks to explore and experience, kids will never run out of options this summer. You will never see a place like Dubai which has vast expanse of deserts, beautiful beaches and even snow all in one place. Come to Dubai and give your kids a fun-filled experience of lifetime.
If you are looking for more things to explore than just theme parks, or you only have a short time and wish to visit as many places as possible, One day In Dubai may solve your problems.