There is definitely something luxurious about booking a UK Getaway that has a hot tub included, it's great for relaxing and unwinding after a day out with the family!
There are so many choices when it comes to Hot Tub Breaks, lodges with Hot Tubs are extremely popular, although not very many of them seem to be able to accommodate larger families, with most sleeping max of 6.
I love the idea of a log cabin with a hot tub, that seems to sum up the outdoors type luxury that I associate hot tubs with, I guess I might have to wait a little while until its just a few of us in the house!
I asked a number of bloggers to let me know their favourite Hot Tub Breaks in the UK, have a read and maybe check out their suggestions.
Hot Tub Breaks Cotswolds
Log House Holidays, The Cotswolds by Lucy at On The Luce
Log House Holidays is located on a private lake in the Cotswolds near Cirencester The lake started life as a gravel pit, but this former industrial site has been transformed into a tranquil escape, in the ownership of the same family for over 40 years. There are eight log cabins – sleeping from four to 11 people – but they're spread around the edge of the lake so you have plenty of privacy. Each cabin has its own hot tub on the water's edge, which is heated to 39°C year-round. The largest cabin, Mayo Landing, also has a private heated pool and sauna.
The cabins are made from Scandinavian pine so keep you cosy whatever the weather, with woodburners and underfloor heating. Each cabin has a fully equipped kitchen and there's a BBQ on the deck and a fire pit where you can toast marshmallows on the campfire. And lake heat pumps and social tracking panels help keep the environmental impact down.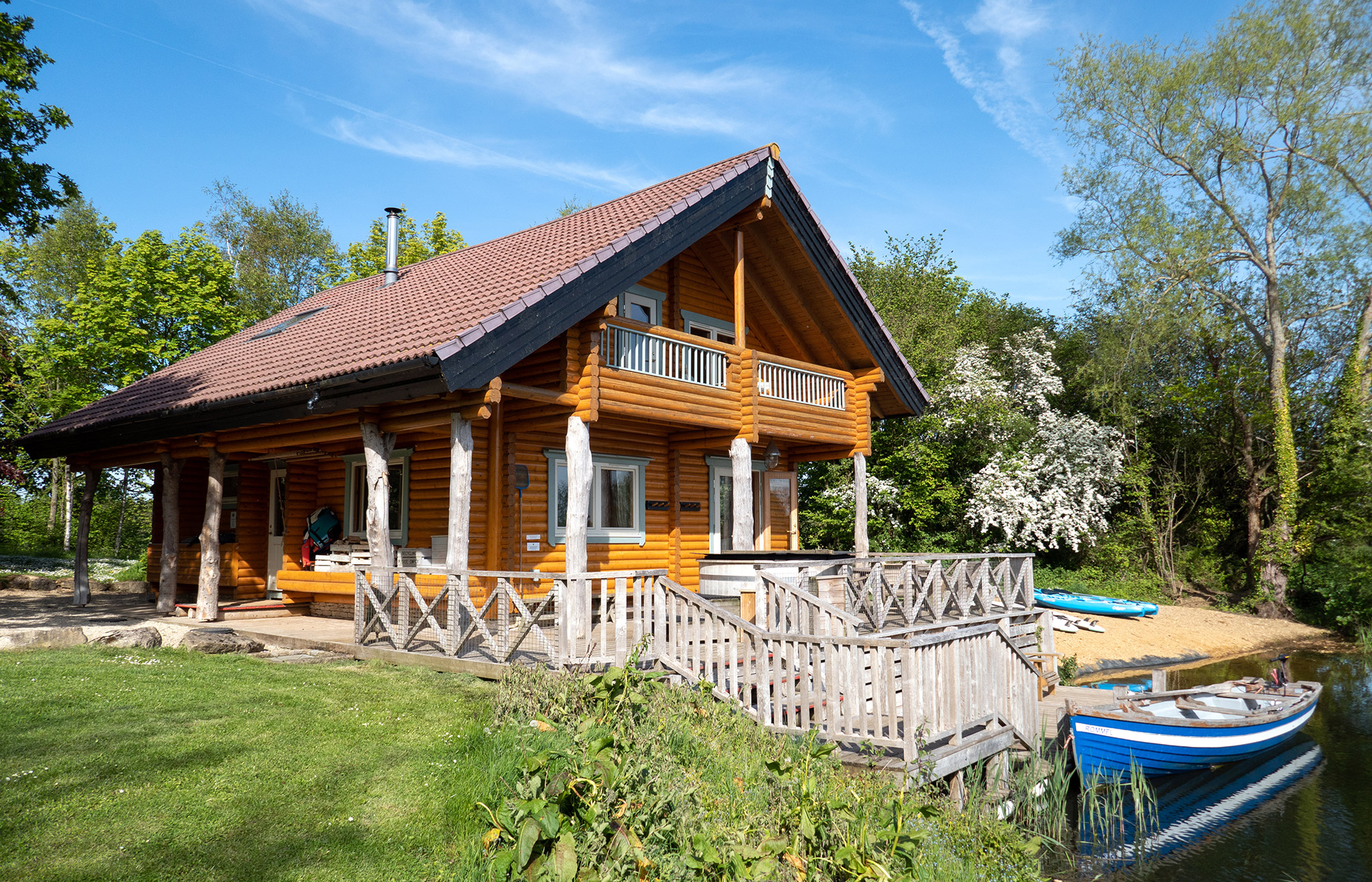 The lake is a Site of Special Scientific Interest so there's plenty of wildlife around, from otters to kingfishers. It's a 2.5-mile walk around the lake, or if you want to get out on the water each cabin comes with a rowing boat and you can also hire kayaks and paddleboards. You're only four miles from Cirencester if you need to stock up on provisions, with the Cotswold villages of Bourton on the Water and Burford also within easy reach. But it's a great place to just relax too – read a book on the deck, paddle in the lake or watch sunset from the hot tub.
looking for more Lodges with Hot tubs in the Cotswolds ?
Check out 5 Best Lodges with Hot Tubs in the Cotswolds
Hot Tub Breaks Scotland
Mountview Lochinver Glamping Pod by Graham at My Voyage Scotland
For a secluded and romantic getaway for two, look no further than the Mountview Lochinver Glamping Pod. If you're travelling the scenic North Coast 500 of Scotland, this is the perfect place to pause for a refresh and recharge in a relaxing, nature filled environment. If you're lucky, some local critters may come to you, with deer sightings being common in this area.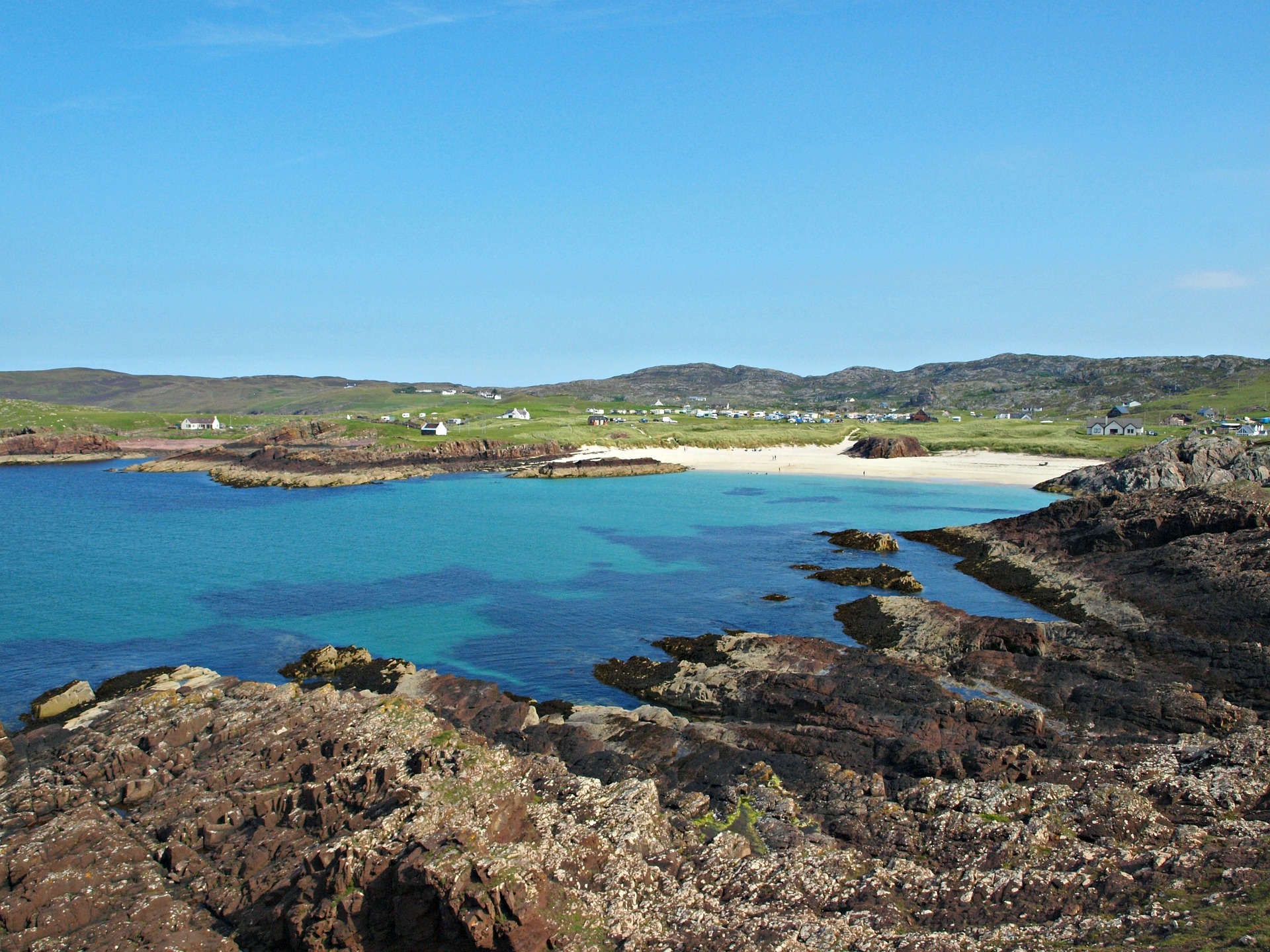 Complete with a double bed, free wifi, a wet room, and a small kitchen space inside, as well as a barbecue and a hot tub on your own private deck outside, the minimalism of a pod experiences clearly doesn't mean sacrificing every luxury. Towels and bed linen along with some basic toiletries are provided so that you don't have to worry about a thing and can just soak up the serenity.
If sitting in the hot tub and sipping a glass of wine all day isn't enough to keep you occupied, there's plenty to do in the surrounding area as well. The Little Assynt Estate has all-abilities walking trails, Achmelvich Bay let's you get close to the water, and the Hermit's Castle shows a unique bit of architecture nestled along the coast. Some slightly further trips to Stoer Light House or the Drumberg Viewpoint provide more breathtaking coastal views.
These pods are ideal for the nature lover looking for a more intimate experience in the beautiful Scottish scenery.
The White Tower of Taymouth Castle, Scotland by Heather at Conversant Traveller
The most spectacularly located hot tub in the whole of the UK is probably the one at the White Tower of Taymouth Castle in Scotland. Perched high up on top of the tower, with incredible 360-degree panoramas out over the surrounding forested hills and the majestic Loch Tay, this is definitely a hot tub with a view!
The tower is a holiday rental for 4, although really works best as a romantic getaway for couples. The self-catering facilities include two luxurious bedrooms, a cosy lounge with log burning fire, a kitchen with dining area, and even a private sauna. The tower is set within its own grounds with woodlands to explore and lots of secret picnic spots for lunch.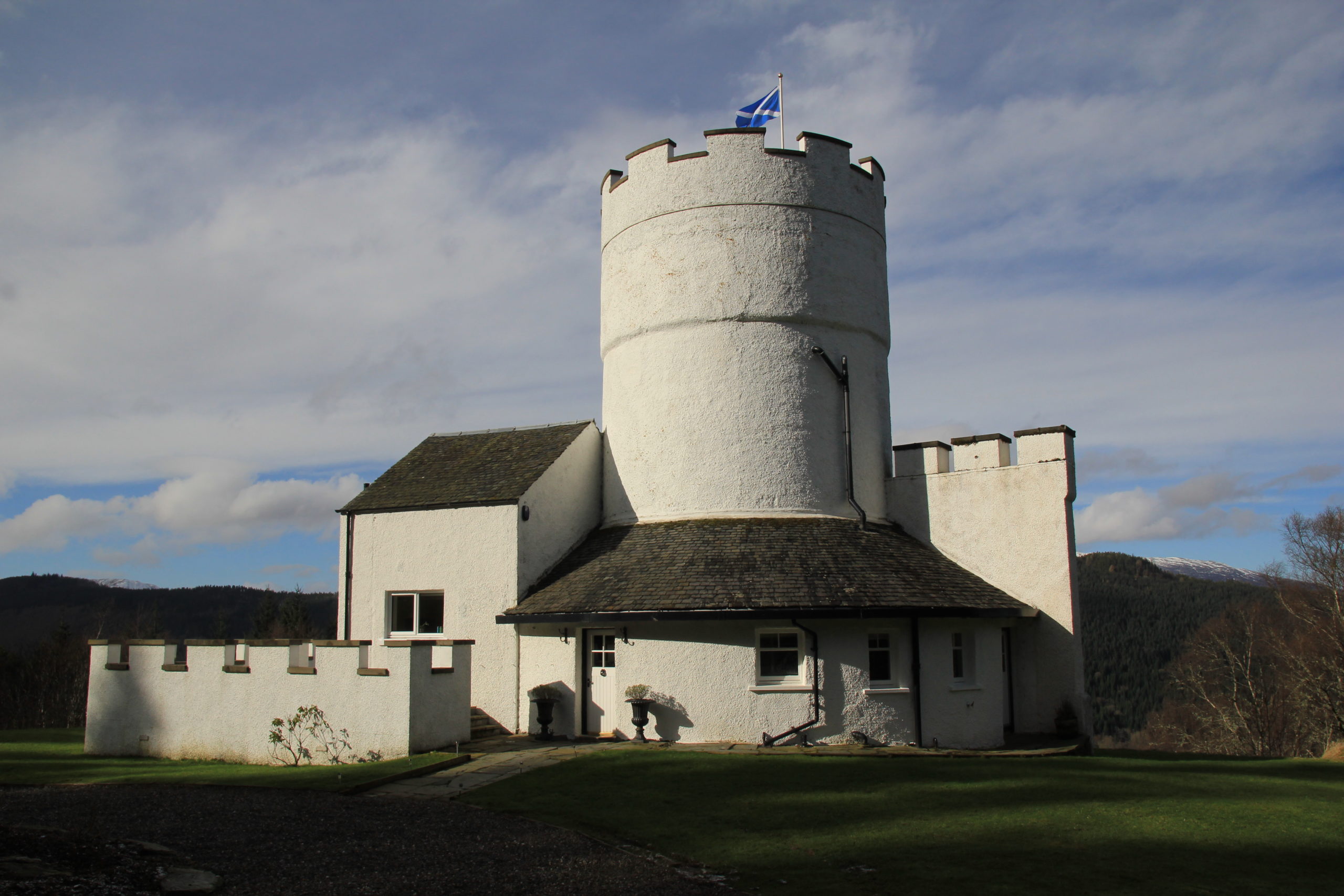 There are dozens of walking trails in the area around Loch Tay, including Ben Lawyers and the famous Rob Roy Way, and for outdoor enthusiasts there's boating, kayaking and sailing on the lake itself at Taymouth Marina. Jump in the car to discover the photogenic Falls of Dochart over at Killin or go back in time at the Scottish Crannog Centre down by the shore to see how ancient inhabitants of the area used to live. There are plenty of castles to explore too, with a particular highlight being Castles Menzies, which was once visited by Bonnie Prince Charlie.
Not the one you are searching for, check out these 7 Romantic Getaways in NE England and Scotland
Hot Tub Breaks Kent
The Old Church Hall in Romeny Marsh, Kent by Clare at Discover Kent
We stayed at The Old Church Hall in Romney Marsh, Kent in March 2020, just before lockdown happened!
This gorgeous converted church hall is based in the sleepy village of Ruckinge and has been tastefully converted into a beautiful home which accommodates up to 9 people.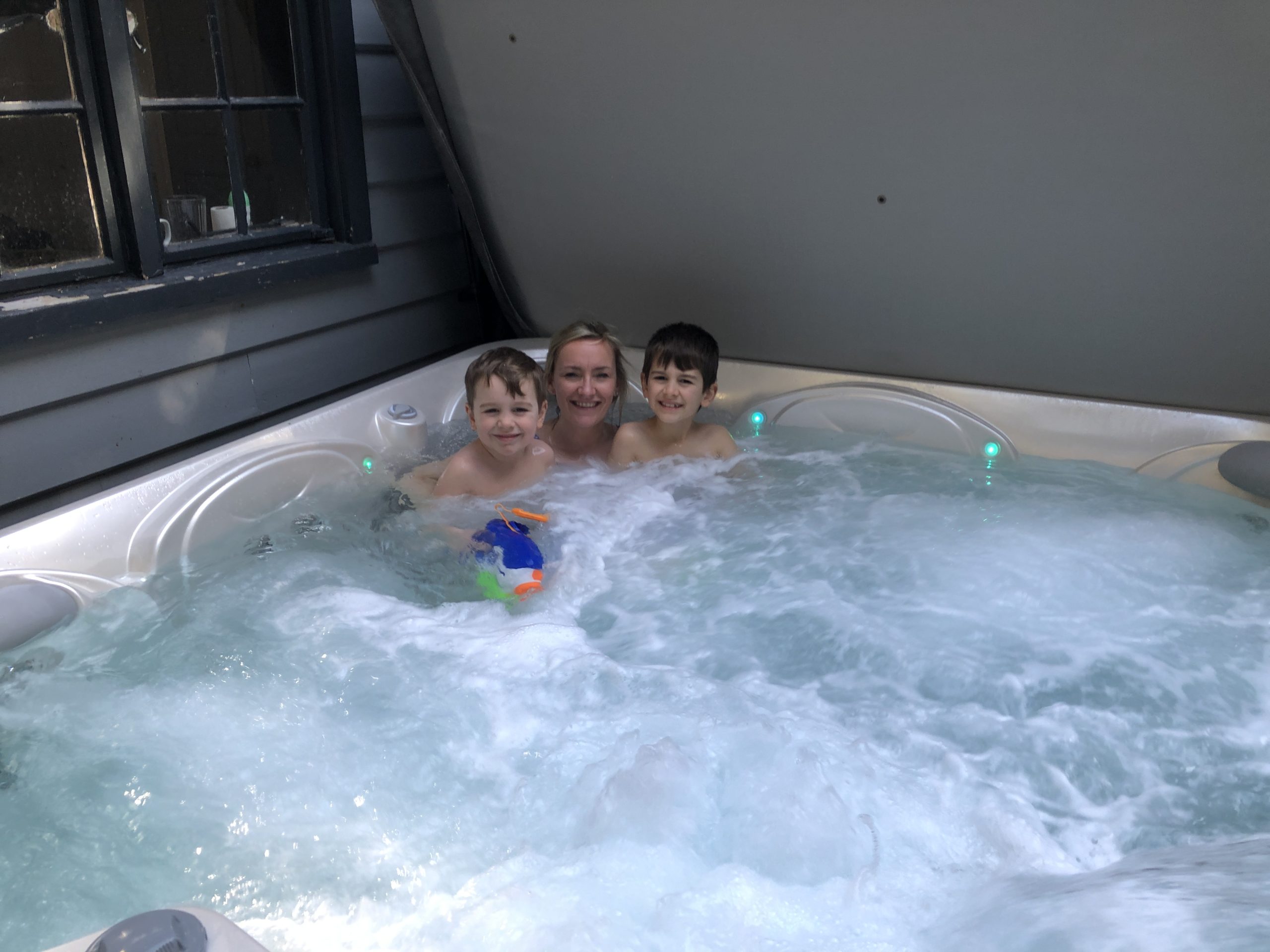 My favourite part of our break was chilling out in the property's hot tub while my one year old was napping. What a treat! My boys (age 5 and 8) loved it too and my husband is now a complete hot-tub convert. I enjoyed the half an hour that I managed to get in there on my own, reading a book and just chilling!
The house has three bedrooms downstairs (two doubles and one twin) as well as a single bed and double bed in the mezzanine level. Although the outdoor space is fairly compact, we loved using the pizza oven, BBQ and seating area to the side too.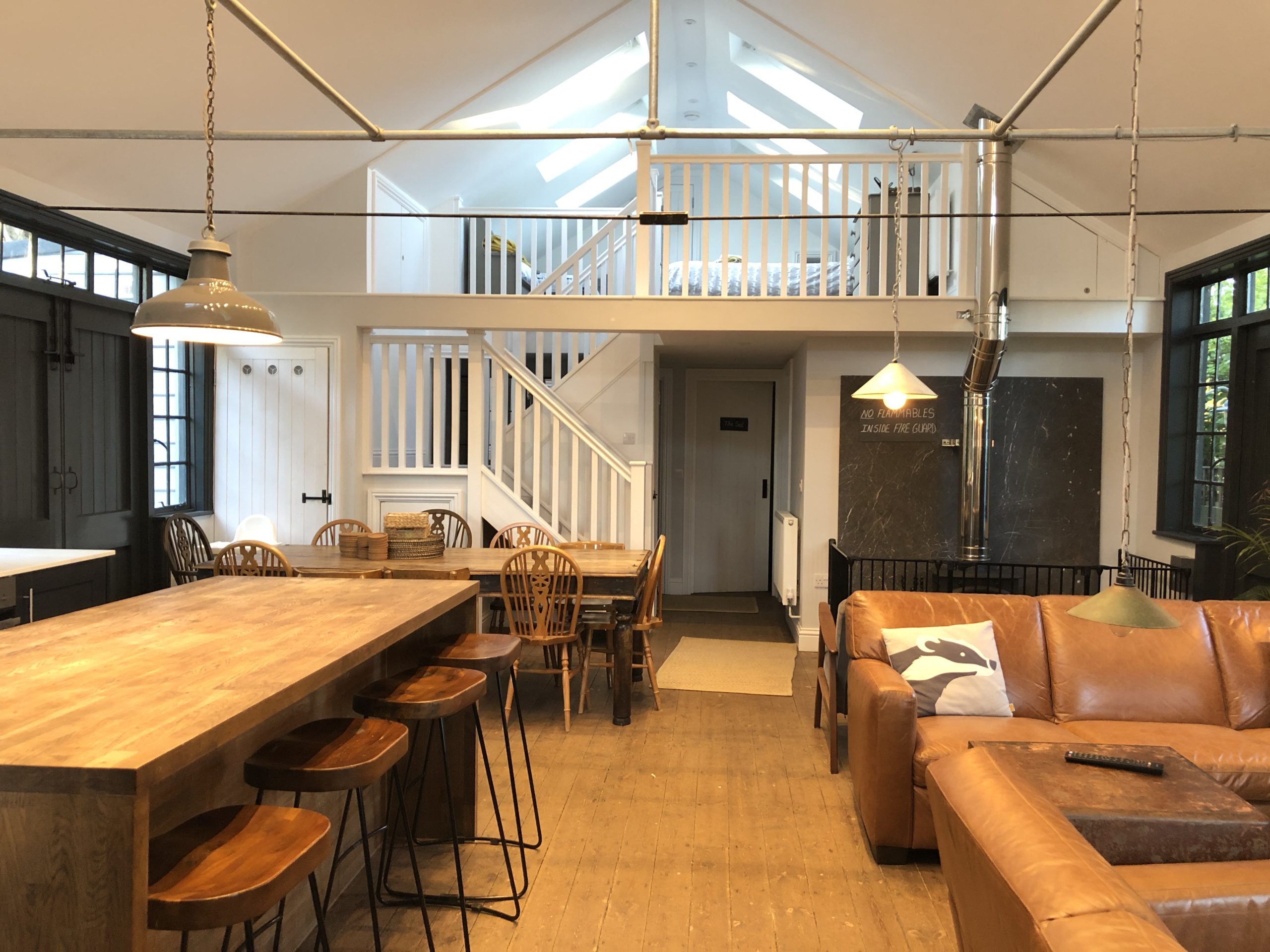 The Old Church Hall in Ruckinge has loads of opportunities for exploring the immediate local area and the nearby beaches. Some of the options include a visit to Port Lympne Wildlife Reserve, Romney, Hythe and Dymchurch Railway and The Rare Breeds Centre.
That said, some of our favourite parts of the break were to wander along the nearby canal and to visit some of the beaches closeby. The owners provided a booklet provided with some fantastic recommendations for local restaurants, cafes and takeaways as well as walks, attractions and the best beaches to visit too. Folkestone and Dymchurch beaches were a complete hit with my kids and we felt like we managed to switch off and have lots of fun.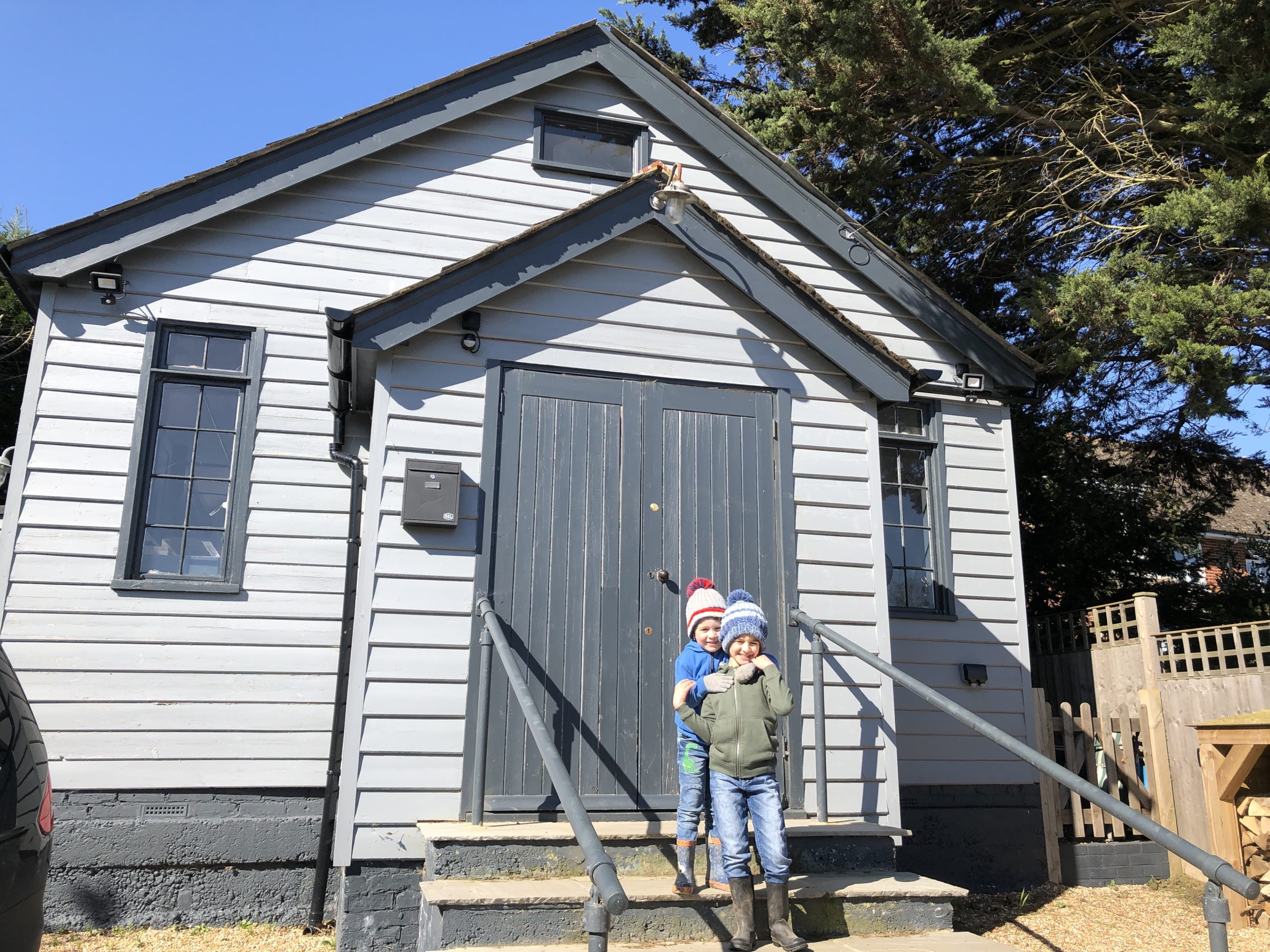 The Old Church Hall in Ruckinge is taking booking now. They currently have good availability for Autumn and Winter dates in 2020 as well as lots of options for next year. To find out more about prices and availability at The Old Church Hall in Ruckinge, visit their website HERE.
Hot Tub Breaks Peak District
Scaldersitch Farm, Peak District by Jenny from Peak District Kids
Scaldersitch Farm offers boutique Peak District glamping with luxury yurts and tipis which boast cosy log burners and private hot tub. Set just one mile from Hartington Village, the location offers footpaths from the gate into some of the most beautiful parts of the Peak District. It's one of our favourite Peak District glamping sites for families.
Children are encouraged to explore amongst nature on the site, and each year the owners add extra touches to encourage nature for guests to enjoy with bird boxes, bug hotels and more. There's plenty of green outdoor space and fresh air to run around, and marshmallows around the campfire complete the perfect day.
This is the place to come for families to step away from technology, allowing you to enjoy simple pleasures such as reading by the fire, watching the stars, and sitting in the hot tub listening to the birds. Though there are still mod cons such as USB sockets, a kettle, and Nespresso coffee maker.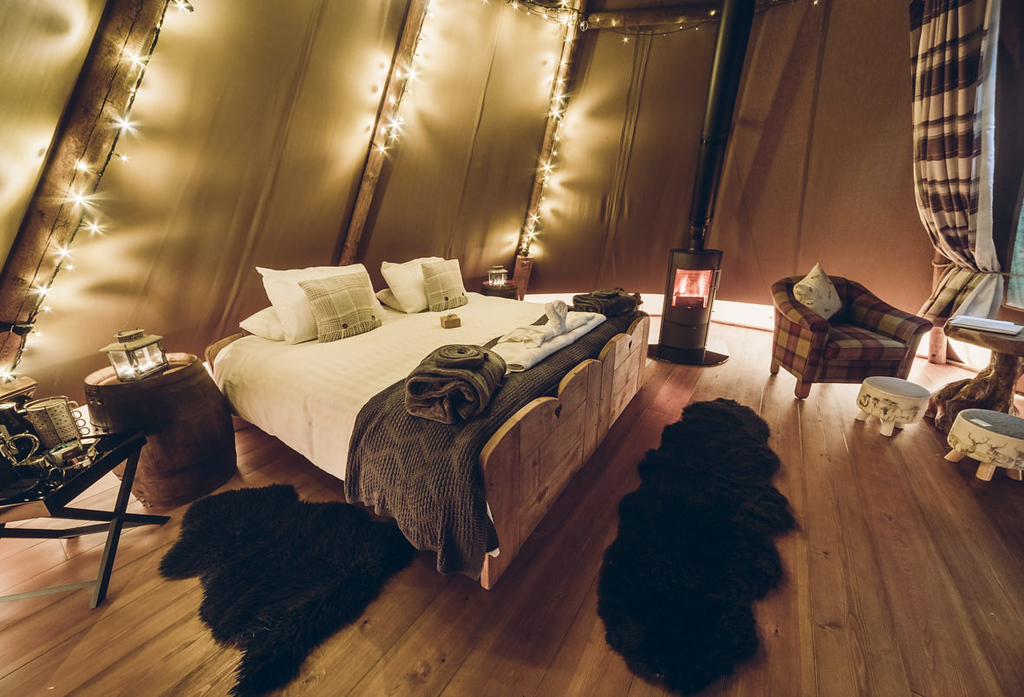 The largest accommodation sleeps 5 with a super-king and three singles. There's a private wood-fired hot tub and all luxury bedding and towels are provided. There are no ensuite bathroom facilities, instead you need to walk to the central washroom (called 'The Old Dairy'). This is just as luxurious and includes underfloor heated washrooms with flushing toilets, and a wet room style shower room complete with toilets and hand basin.
Self caterers can use the 'Cartshed Barn Kitchen', and spa treatments are also available.
Hot Tub Breaks Norfolk
Titchwell Manor, North Norfolk Coast by Mel at Two Plus Dogs
Fans of the finer things in life will love Titchwell Manor. This quality former Victorian farmhouse has 26 beautifully decorated bedrooms, all of which are a high standard. The new signature hot tub rooms have a few welcome additions for an even more luxurious stay- I refer to the inclusion of a private terrace with your own hot tub and a huge 6ft bed in which to snooze away the hours. The signature rooms, in keeping with the rest of the hotel, are tastefully decorated with quality linens and facilities. You can even organise in-room holistic treatments. Prices start at £235 per night including their delicious breakfast.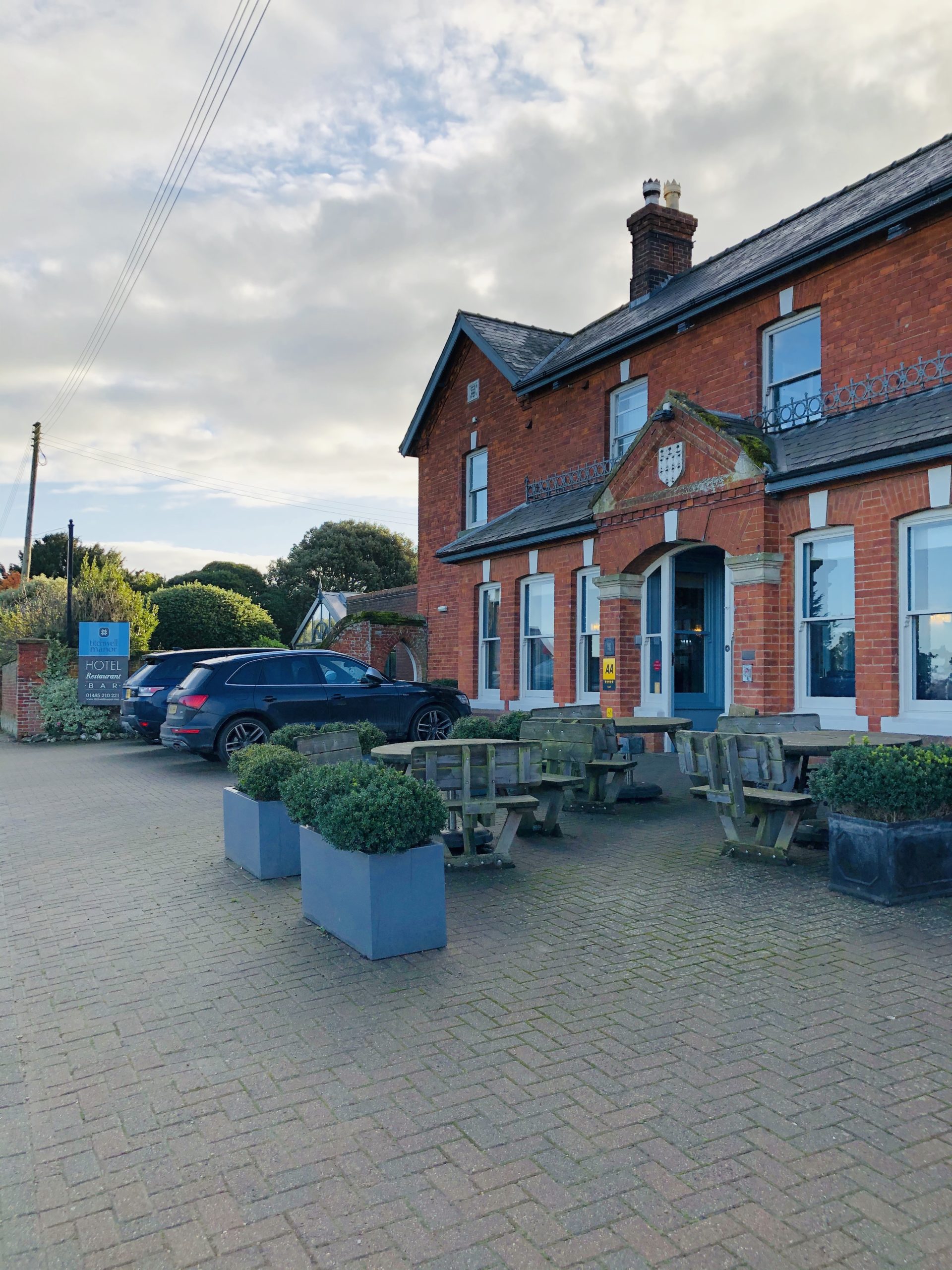 The food at family owned Titchwell Manor uses local quality produce to create some classic and inventive dishes and is a destination with locals and visitors in its own right. Erics's fish and chips, is just 3 miles down the coast and is also owned by Titchwell manor's head chef Eric Snaith and is THE place for really top notch fish and chips if you can squeeze it in- it would be rude not to!

The location of Titchwell manor is perfect for beach walks, and the beaches do not come much finer than in Norfolk. Titchwell is a stone's throw from my favourite U.K beach- Holkham. With miles of golden sand and oodles of space it is easy to see why it is such a local gem. Lush rooms, great food and beautiful beaches- the perfect luxury break.
Centre Parks Elveden Forest, Norfolk by Angela at Where Angie Wanders
Centre Parcs in Elveden Forest, Norfolk is one of the best places in the UK to enjoy a hot-tub cabin break. Located in dense forest this location offers a holiday suitable for all ages from young children to grandparents. Once you have arrived on-site, park the car and then hire a bike or bring your own and you are all set for a week or weekend of car-free fun.
The hot tub cabins are truly amazing and quite exclusive. Set away from the main hub of the other lodges they offer the best accommodation in the forest. Four bedrooms with en-suite facilities, a huge communal sitting area with integrated kitchen and of course the secluded outdoor hot-tub that will seat 8 complete with underwater lighting that will change colour as you enjoy the bubbles.
The cabin also has a sauna for the adults and a games room complete with pool table and gaming paraphernalia for younger family members.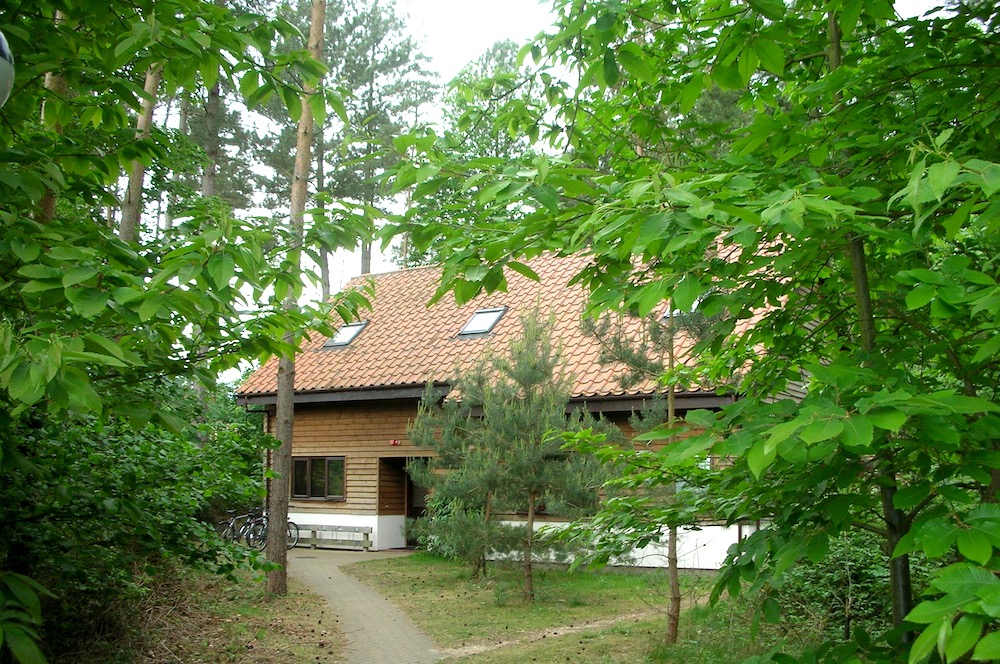 Of course, there is plenty to do at Centre Parcs if you can drag yourself away from your hot-tub cabin. A huge indoor swimming pool complex with slides and a lazy river, the Aqua Spa where adults and children over the age of 16 can relax in one of the many steam rooms or saunas and of course, miles of cycling pathways to explore!
Other activities include archery, badminton, tennis, arts and crafts, aerobics and nature walks – the list is endless, and you will find something to do for all the family.
Self-catering is the norm in your hot-tub cabin, but chain restaurants are on site if you fancy a night off from cooking or you can order a take-away straight to your door.
I have been to Centre Parcs many times and for me it is the perfect place for a Hot Tub break in the UK.
Hot Tubs Breaks Cornwall
Tintagel, Cornwall by Akid at Chasing Continents
Every summer over the last 10 years, my family and I head over to Tintagel on the beautiful Cornish coastland. It is a tiny spot perfectly placed in an antiquated and one of the most beautiful parts of the UK. It has something for the curious and adventurous from majestic hikes, incredible beaches and surf as well as legendry castles said to host Arthur and Merlin. For the truly adventurous and those with an aesthetic eye I would recommend staying in a Kudhva. It means hideout in Cornish, and that is precisely what you will get. Hidden in the peaks overlooking fierce clifftops you will find numerous, tree-tents concealed through the dense forest and the Kudhva's looming over the forest. These structures are a unique architectural phenomenon for simple off-the-grid living.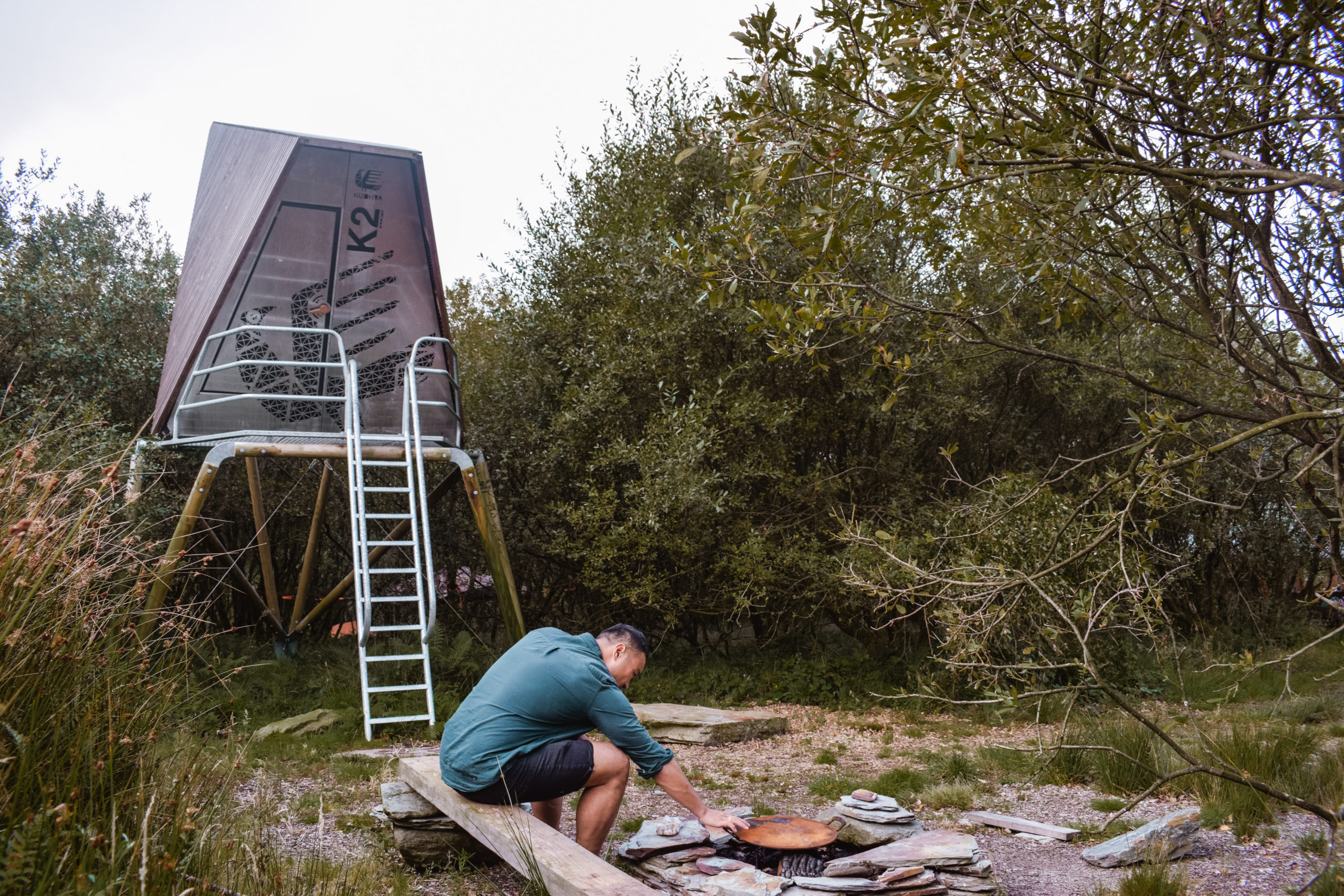 Within, the Kudhva is a cosy living space, a double bed and tall windows that enable you to view the sunrise peering over the forest. Outside is a wild social space that welcomes friends and family to make their own fires, cook your own food (if you wish) and celebrate the wilderness. The Cornish cream on the cake is the wonderful log fired hot tub placed at the highest part of the hill. After long hikes through RoughTor or Brown Willy, we enjoyed this treat with a Cornish cider in hand basking in the warm glow of the sunset in the horizon. If you're looking for a unique place to stay in the wilderness by the coast then there are plenty of activities to do in Tintagel staying in a Kudhva.
Hot Tub Breaks Lincolnshire
Tattershall Lakes Country Park, Lincoln by Chris at 48 Hours Somewhere
Found in picturesque woodland and next door to Tattershall Castle and RAF Connigsby, Tattershall Lakes Country Park has plenty of lodges and cabins with hot tubs for a relaxing break. With all the lakes and activities available there are options for all those who want to mix a little adventure with their relaxation too.
The park has facilities and attractions for all ages including an adventure golf course, splash zone and other activities including high ropes and laser tag. For those of you looking for the water-based activities there are lakes for water-skiing, jet-skiing, wakeboarding and a water based inflatable assault course or for the more sedate activity there is also a fishing lake.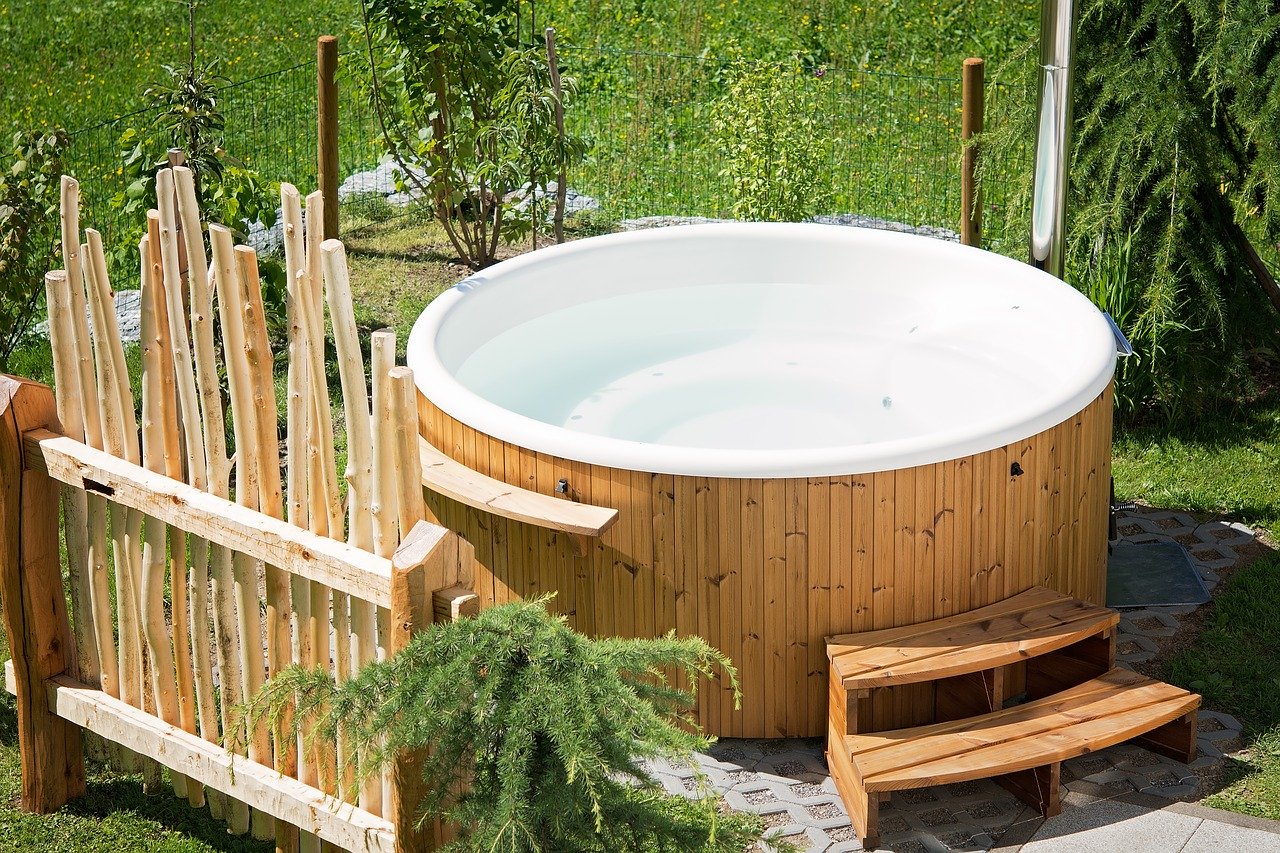 Then when you are done with the activities if you are not relaxing in your hot tub there is an onsite entertainment area with live shows and performances throughout the day and evening. The park is flat so suitable for everyone in general, but you can be on the opposite side of the park to some of the activities so be aware if you have young children or elderly companions – its sometimes a trek!
If you run out of activities on site you can also explore some of the local area, Lincoln is only 25 miles away, the sea is only a 45 minute drive away and there some great walks around the local area to take in a some of the local Lincolnshire villages.
Hot Tub Breaks Devon
Beverley Holidays , South Devon by Jess at Tantrums To Smiles
Beverley Holiday's over family friendly and affordable camping, lodging and caravan holidays on the English Riviera in South Devon on the outskirts of Paignton. Beverley Holiday's is actually made up of 3 smaller parks with Beverley Park being the largest site and best suited for families. It is just a short drive away from lots of tourist attractions and placed perfect to visit Torquay, Brixham and Paignton too.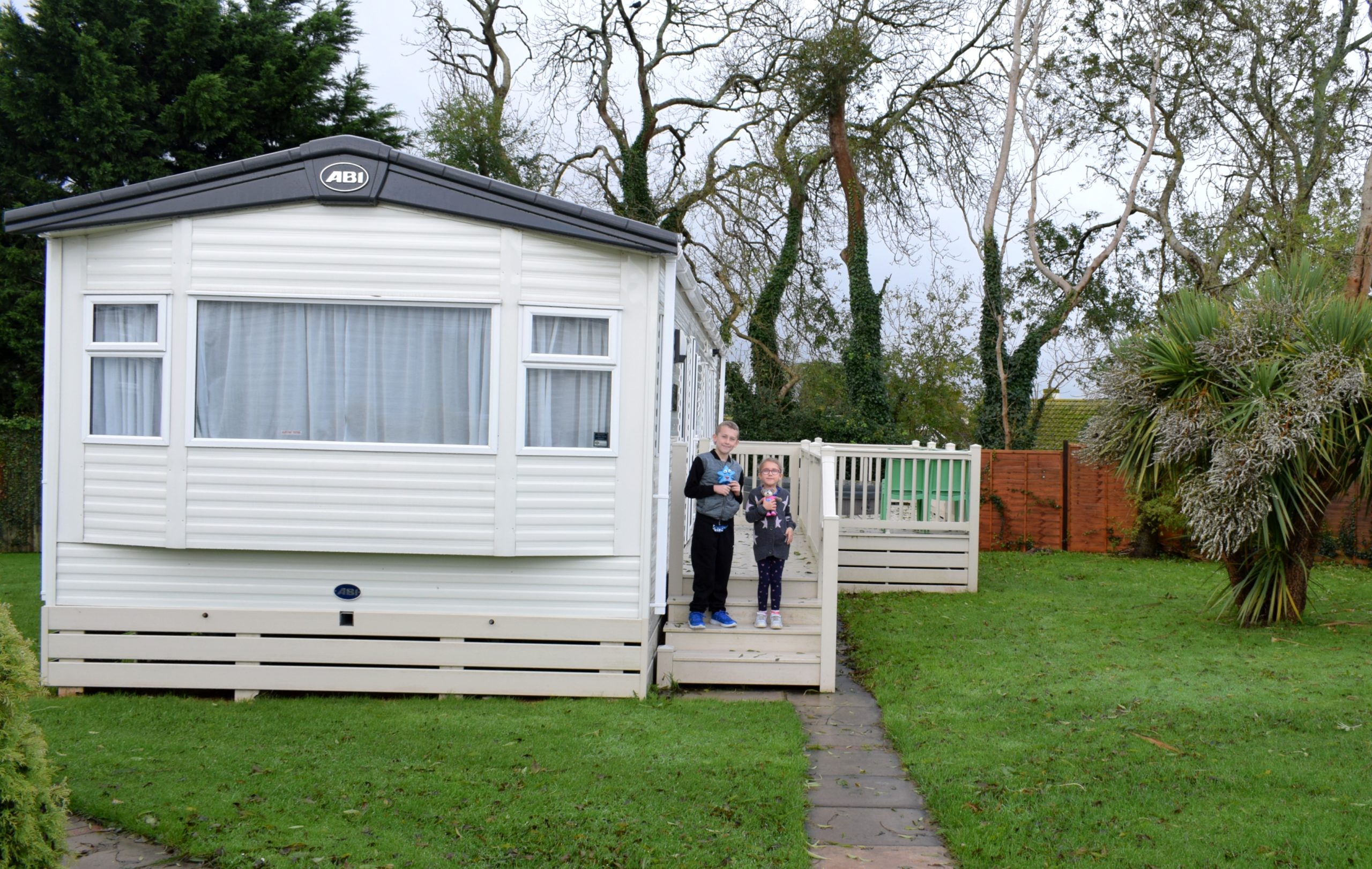 As well as having plenty to see and do on site including swimming pools, arcades and entertainment you can also choose to stay in a caravan or lodge with your very own, private hot tub! The ultimate luxury and relaxation the hot tubs are warmed ready for your arrival and are the perfect way to relax and unwind after a long fun filled day (the kids loved getting in on an evening when the hot tub would light up in a rainbow of colours too!).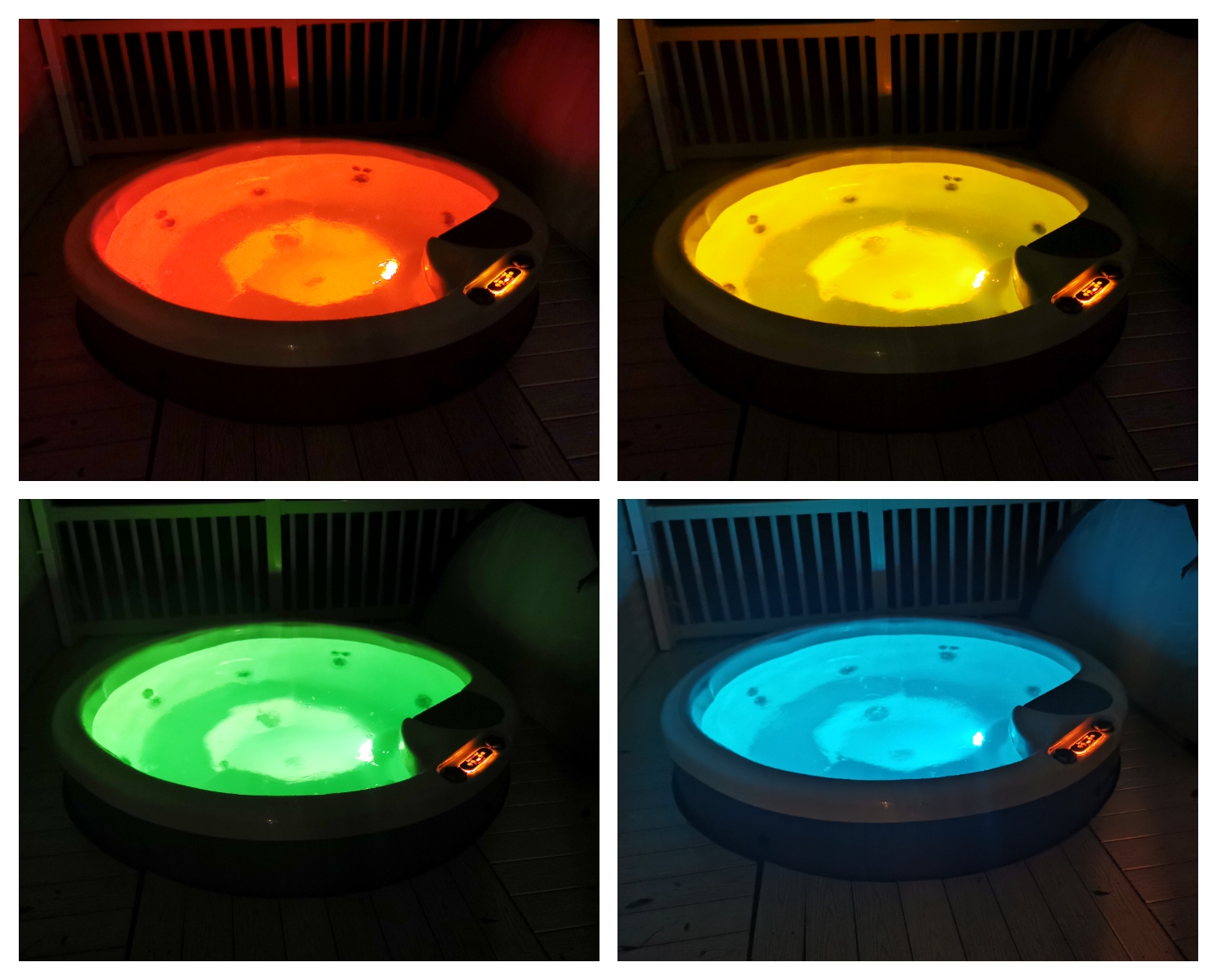 The park itself is large enough to keep you busy but small enough that everything is easily accessible on foot too. Some of the camping pitches at Beverley Park have the most amazing view right out over the beach/sea and provide the perfect spot to watch the sun come up or go down too.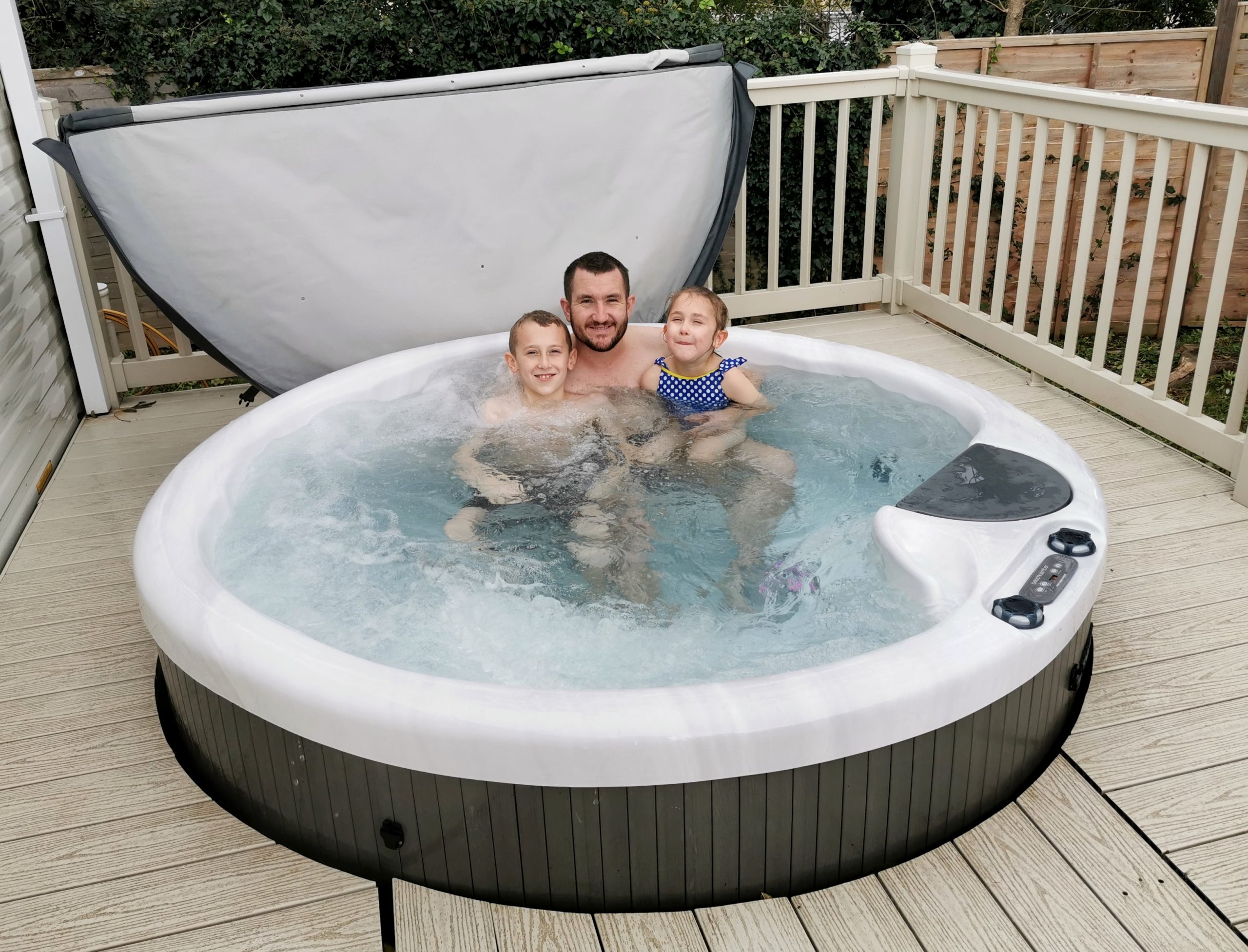 If you are looking for a great site which seems to have captured the right balance between being close enough to the action of the seaside whilst offering rest and relaxation too then Beverley Park may be the answer.
Hot Tub Breaks New Forest
Sandy Balls on the edge of the New Forest is an ideal spot for a family break – plenty of things for the kids, and the adults get a hot tub too!
Once you've stopped giggling childishly at the name, you'll see that Sandy Balls has everything you'd need for a UK family holiday, but you also have the ability to upgrade for a bit of grown up luxury.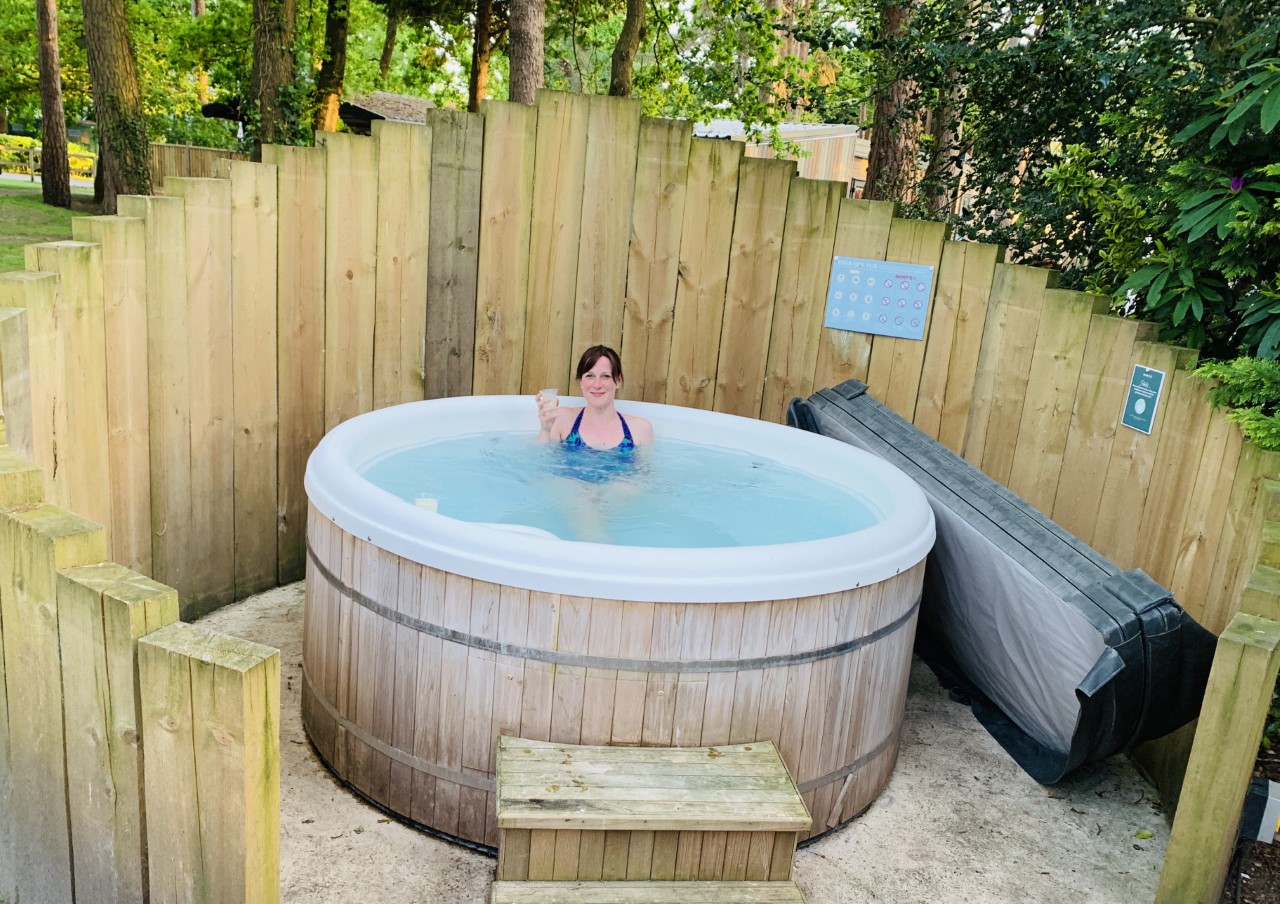 There are different types of accommodation set in amongst the trees, but we stayed in a 'caravan' done out as a New York-style loft apartment. I'd never seen anything like it! The best thing about it was the hot tub outside – I could be found there every evening after bedtime sipping a glass of fizz. It was sheer bliss.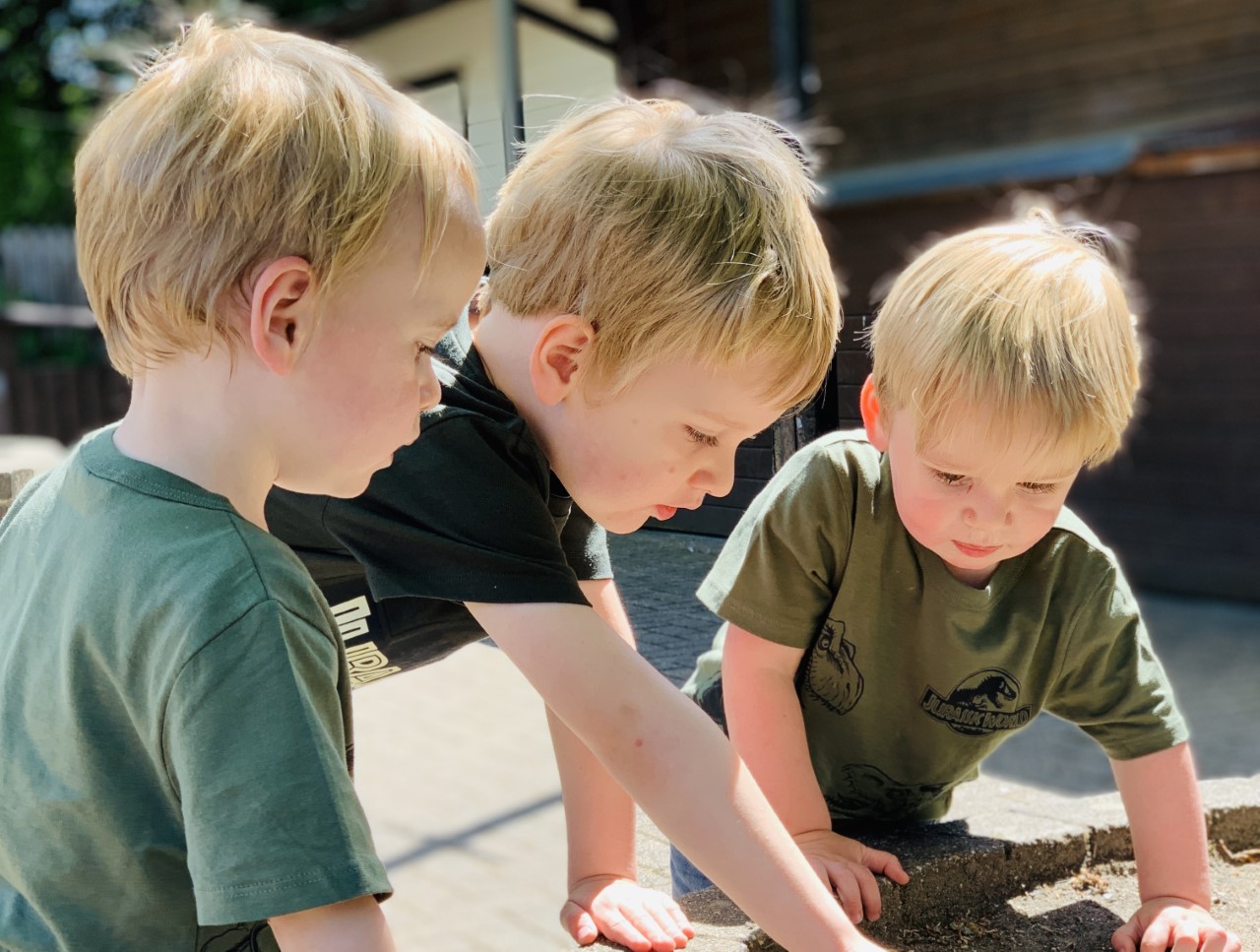 There's loads to do at Sandy Balls for the kids, including indoor and outdoor swimming pools, play areas, woodland bike trails, soft play, and even Alpaca walking! There are also two age-appropriate activity clubs you can book your kids into offering a huge range of fun things. They can do activities such as arts and crafts, pottery painting, marble art, science workshops, imaginative play with a Superhero Academy, pirate play, teddy bears picnics, foresteering, forest caching, pond dipping, woodland survival, catapult building, creating bug hotels and archery. The choice seems endless!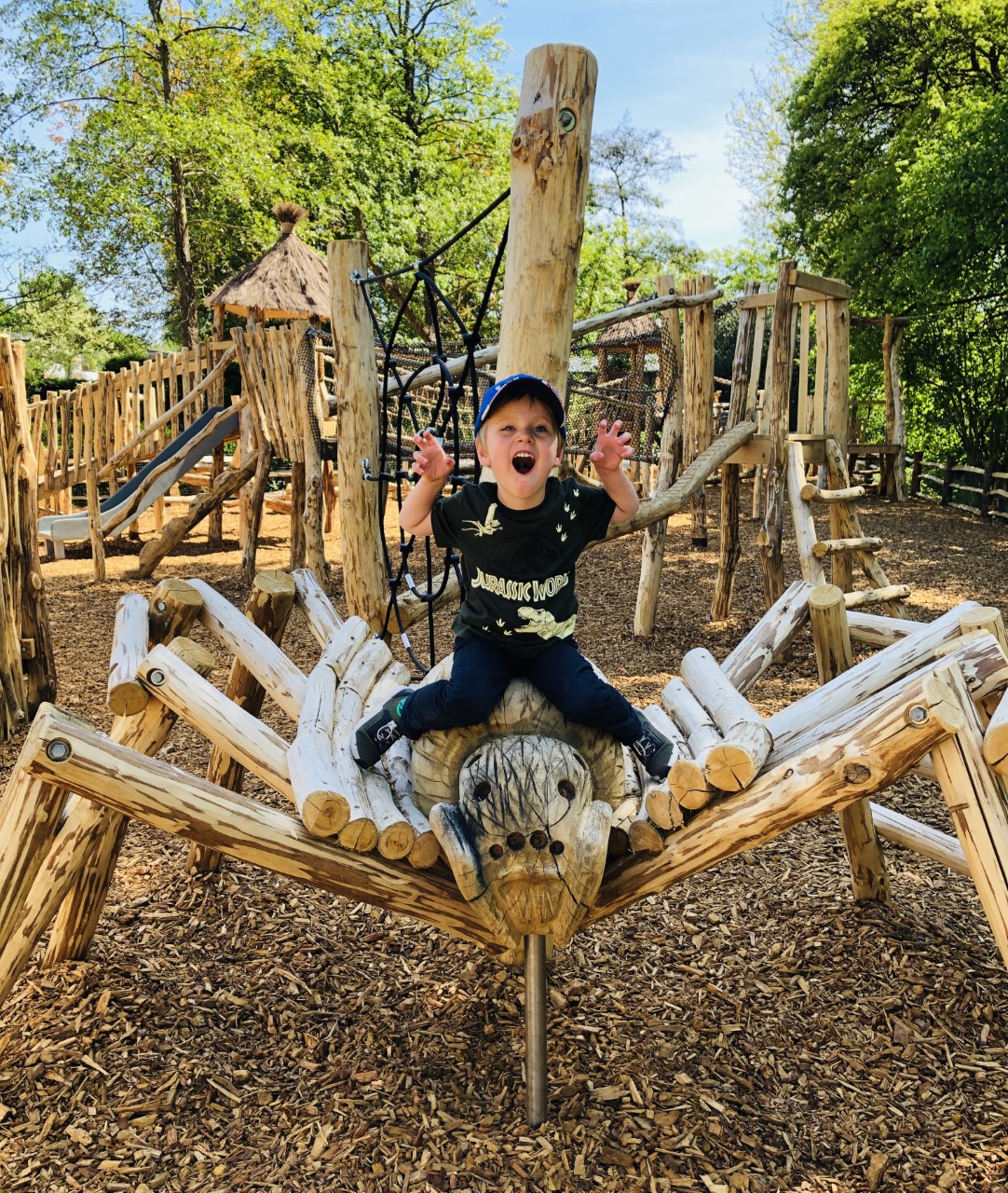 There are also specific activities designed for the Under 5s. These include baby ballet, musical instrument making, balanceabililty and special water confidence sessions. And come the evening, if you've not packed them all off to bed to hit the hot tub like I did, there is plenty of entertainment for all ages too. There's also a gym, fitness classes and spa!
And if you're planning some days out, Sandy Balls is just half an hour away from Paulton's Park and Peppa Pig World.
Having a large family and a giant puppy, I spend quite a lot of time perusing for the next Big Family Adventure, and whilst putting this post together I was very impressed with the choices available, so here are just a few that have been added to my bucket list.
Holiday Cottages With Hot Tubs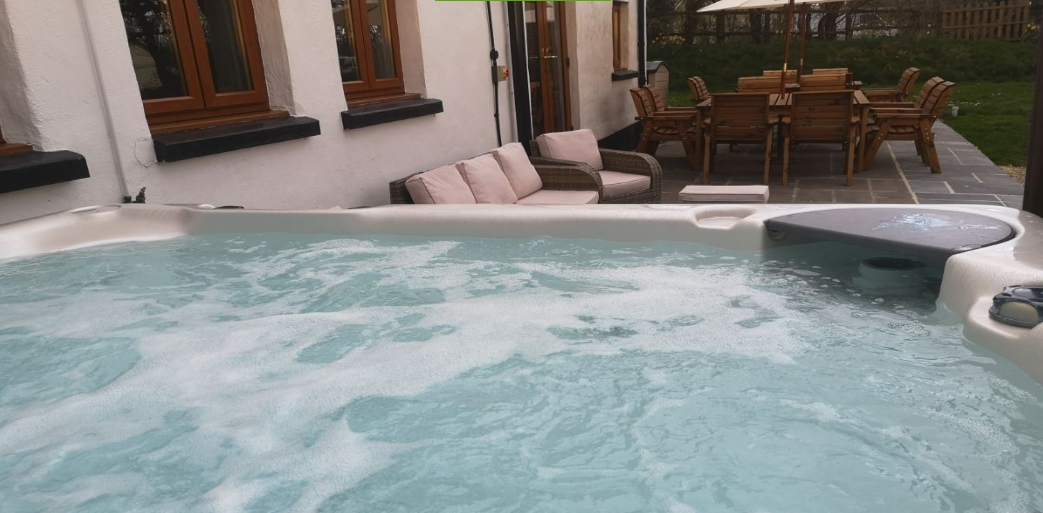 Four Seasons Barn located in North Devon, it is plenty big enough with enough room for 16, so even when the children get older and start to think about bringing partners along, this one would still be suitable for quite a while, plus they are more than happy for us to Bring Bree the Newfie along too.
It has so many features, including a swimming pool in the garden, gaming area with console, absolutely perfect for a UK Staycation.
Hot Tub Breaks Yorkshire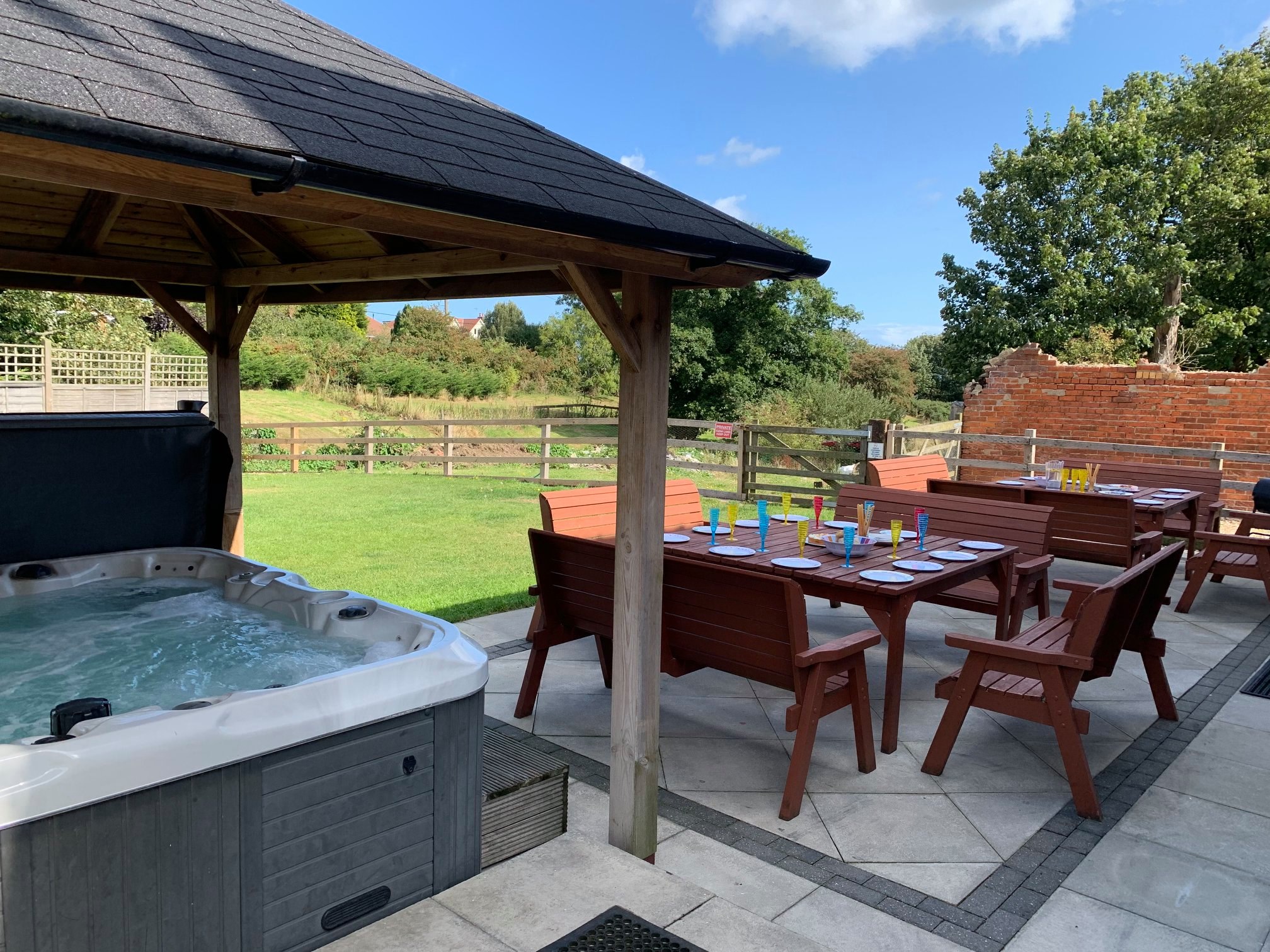 Looking for a little luxury Book This House have a choice of four stunning properties, able to accommodate between 12 and 22 people, two townhouses are in Scarborough (The Ravines) and two in Reighton Nr Filey (Manor House and Honeysuckle) All four properties have a minimum of 6 bedrooms and ALL of them have a hot tub and dogs are welcome, perfect for our brood, the only problem I would have is deciding which one to choose of the four.
Have you been on a Hot Tub Break, was it as enjoyable as you thought it would be ?