Honk The Musical Review
On Tuesday evening we went along to Gorleston Pavilion Theatre to see a performance of Honk! A musical adaptation of Hans Christian Andersen's The Ugly Duckling staged by Gorleston Theatre Company ,this high-energy musical comedy tells the story of Ugly, the duckling who is born into ridicule and loneliness because he is different.With its exuberant music and steady stream of hilarious characters, HONK! will delight every member of your family. A fowl play has never been quite this much fun.
Gorleston Pavilion Theatre is a lovely old theatre built in 1901, with a capacity of 300, with a cabaret style seating arrangement, which means a fantastic place for a family get together whilst enjoying great entertainment.
The show was brilliant, from the tiny little ducklings through to the domesticated cat in the cottage, everyone played their parts perfectly, and the story of the Ugly Duckling was brought to life beautifully.
The role of Ugly was played to perfection by Neville Rowell, he looks ridiculous standing next to the four ducklings played by Willow, Yazmin, Leah-Ann and Dylan, but it worked, it follows his path from late hatching through to his transformation, and all the characters he meets along the way!
Mama Duck Ida (played by Andrea Whiting) was a winner, she had compassion, understanding and the fierceness of a true mum, taking care of her flock, I loved her rendition of The Joy of Motherhood.
The Cat played by Chris Whiting was hilarious, who knew a French cat could be so funny, and although he was actually the baddie trying to eat Ugly, you couldn't help laughing along with him, although his plight was thwarted at every opportunity.
The Geese formation was my favourite part, the goggles and jumpsuits were fabulous and the very disorganised flying squad had us in stitches.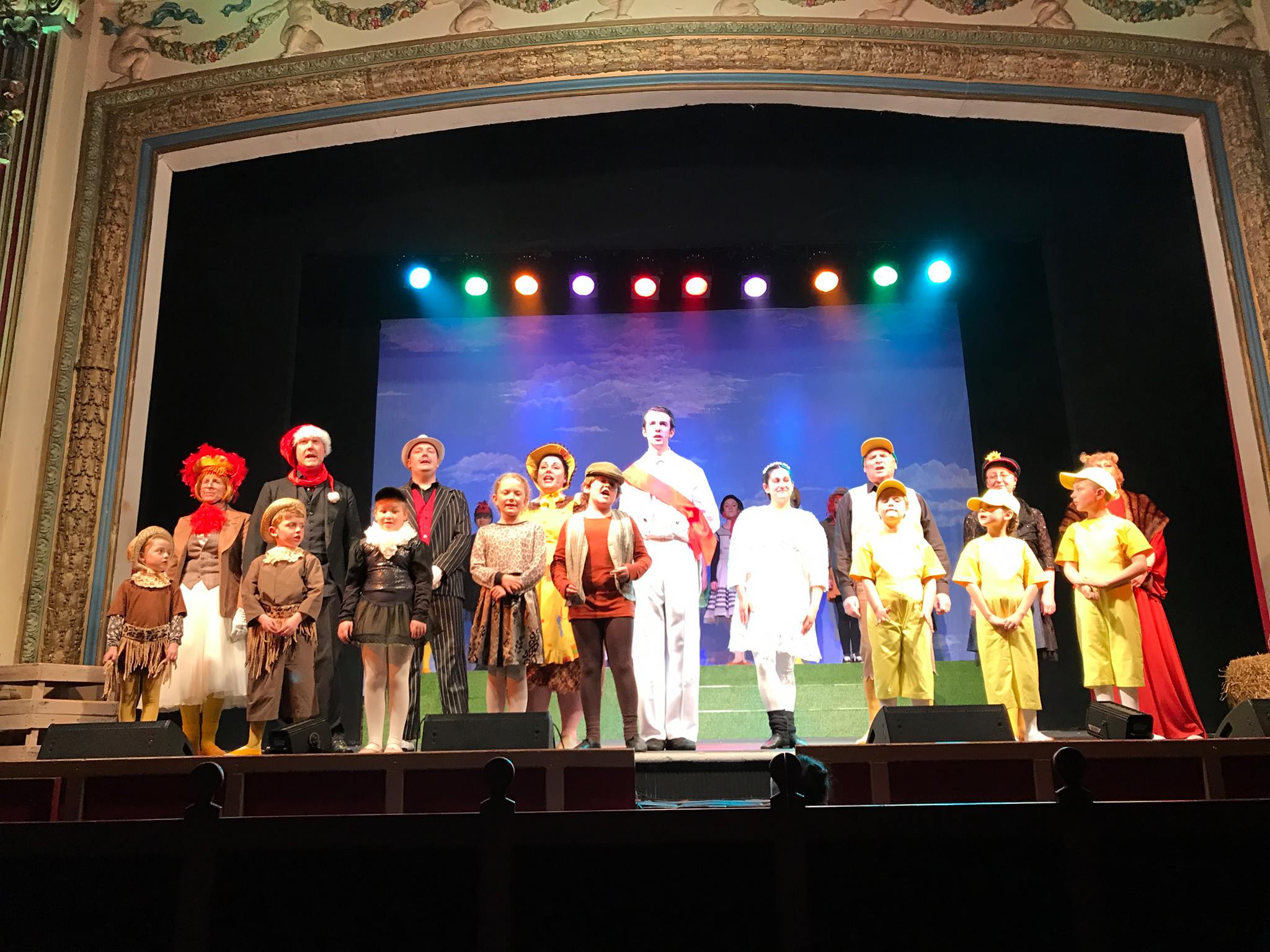 They say never work with children or animals, but they never said anything about working with children as animals, the junior ensemble were completely adorable and each and every one of the cast played their parts with enthusiasm and pride.
The show is still showing tonight and there are two performances tomorrow, so if you are local and looking for something to do this Easter weekend, go and book tickets NOW! The entire family will LOVE it!