Babe The Sheep pig Tour review
On Easter Sunday, Neva, Kaide, Eowyn and I were invited along to Norwich Theatre Royal to watch a performance of Babe The Sheep Pig. The Dick King Smith classic is brought to life with amazing puppets and an enchanting cast.
I had read many reviews of the show and was very keen to see it for myself, we had watched the movie and I couldn't wait to see how they transferred it to the stage, we were certainly not disappointed. The children aged between 8 and 14 all thoroughly enjoyed the show, so anyone considering if their child is too old, I would say No, it is a family show and everyone will enjoy it.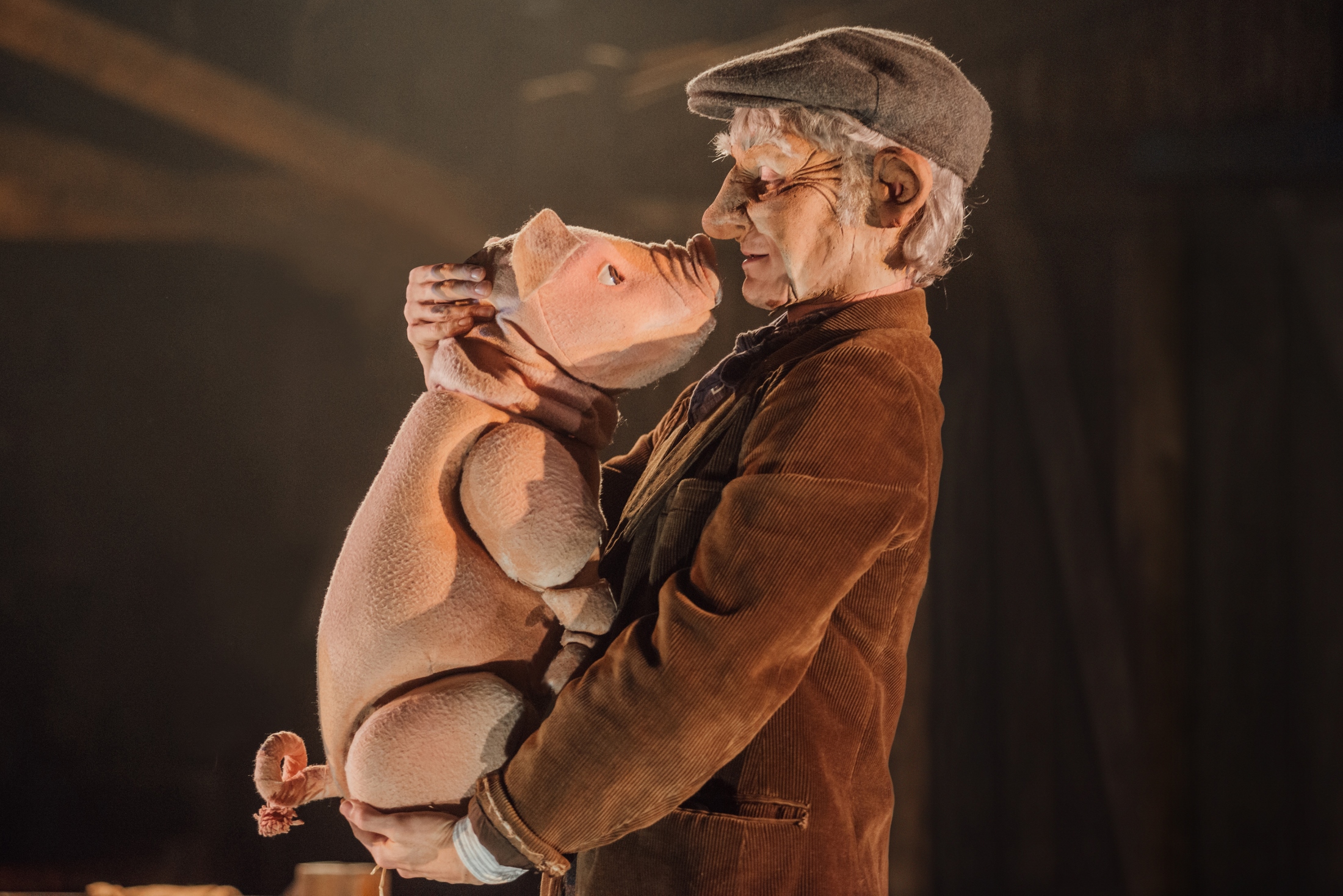 Babe The Sheep Pig Review
The beginning of the story, when Farmer Hogget picks up Babe to guess his weight, was particularly lovely, and you can almost forget that it is in fact a puppet. I loved the puppies and the way they interacted with Babe.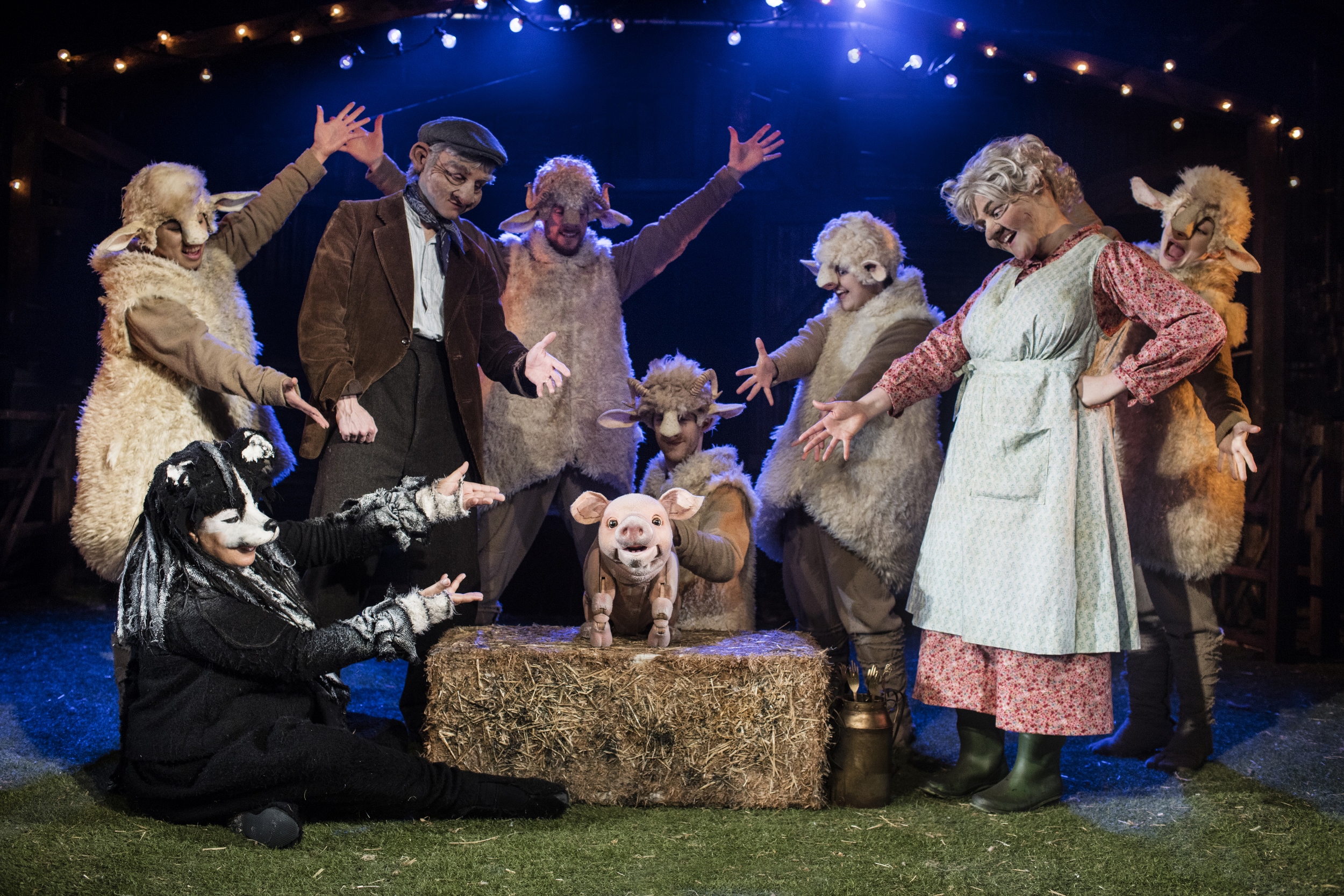 The fact that the entire cast is made up of just 8 people is stunning, the sheep costumes are amazing and in certain lights the dog Fly looks almost real. The story follows Babe's arrival at Hogget's farm and his natural ability to herd the sheep, through manners and politeness! He starts off as a meal for Christmas and ends up a prizewinning Sheep Pig!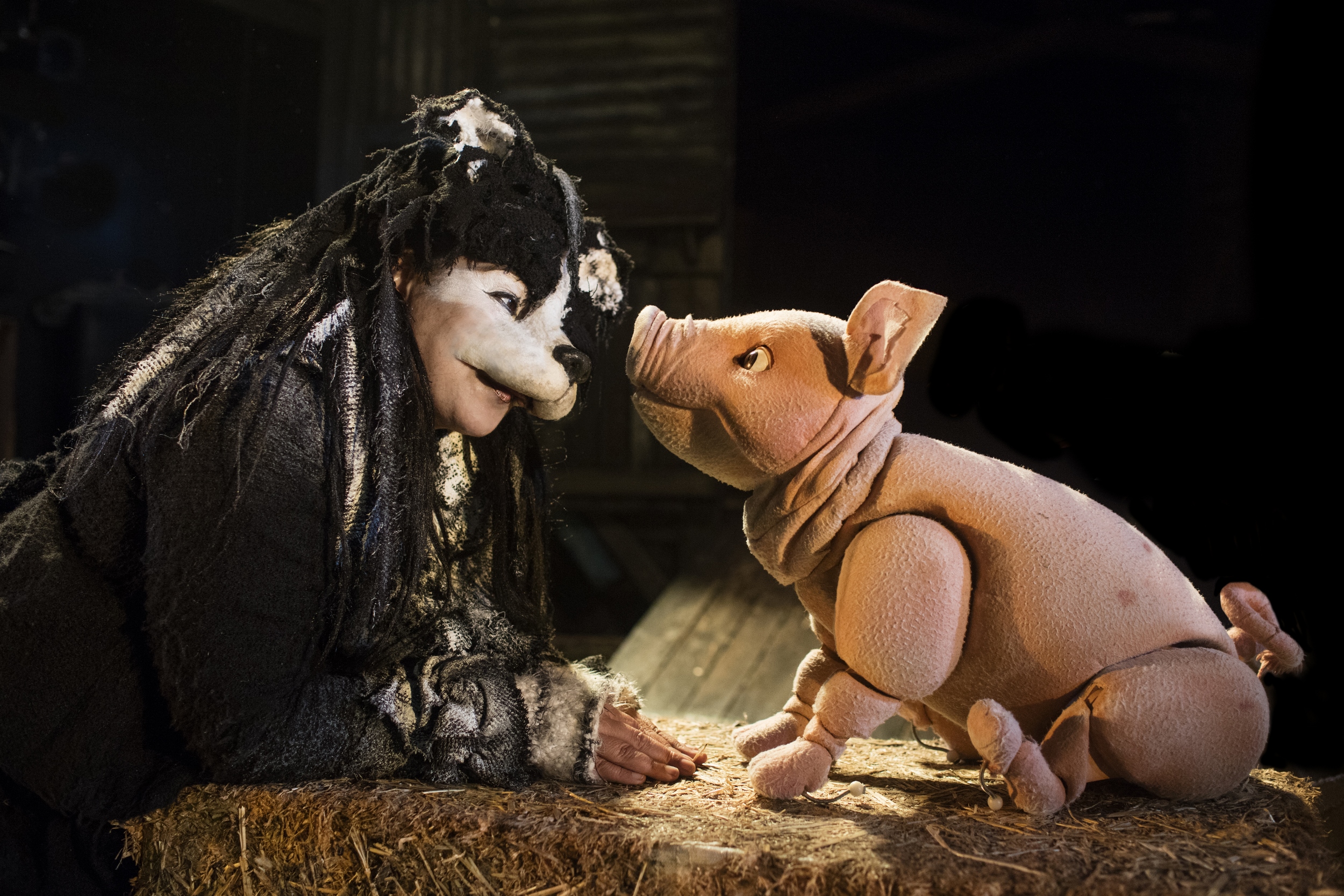 To begin with Eowyn didn't quite get the concept that the sheep were also playing real people, so there were lots of questions, is it a sheep, is it a person, why is the person wearing a sheep outfit, the kind of things you would expect from an inquisitive child!
Once she got her head around the fact that they were playing both parts, she became engrossed, although she did get a little concerned when Maa the sheep was killed by a wolf, and I can see why.
The Wolf costume was very scary and the lighting effects really did add to the scene, thankfully Farmer Hogget got a phonecall just in time to let him know that farms were being attacked and he no longer thought that Babe had caused the death (much to the relief of everyone in the audience!)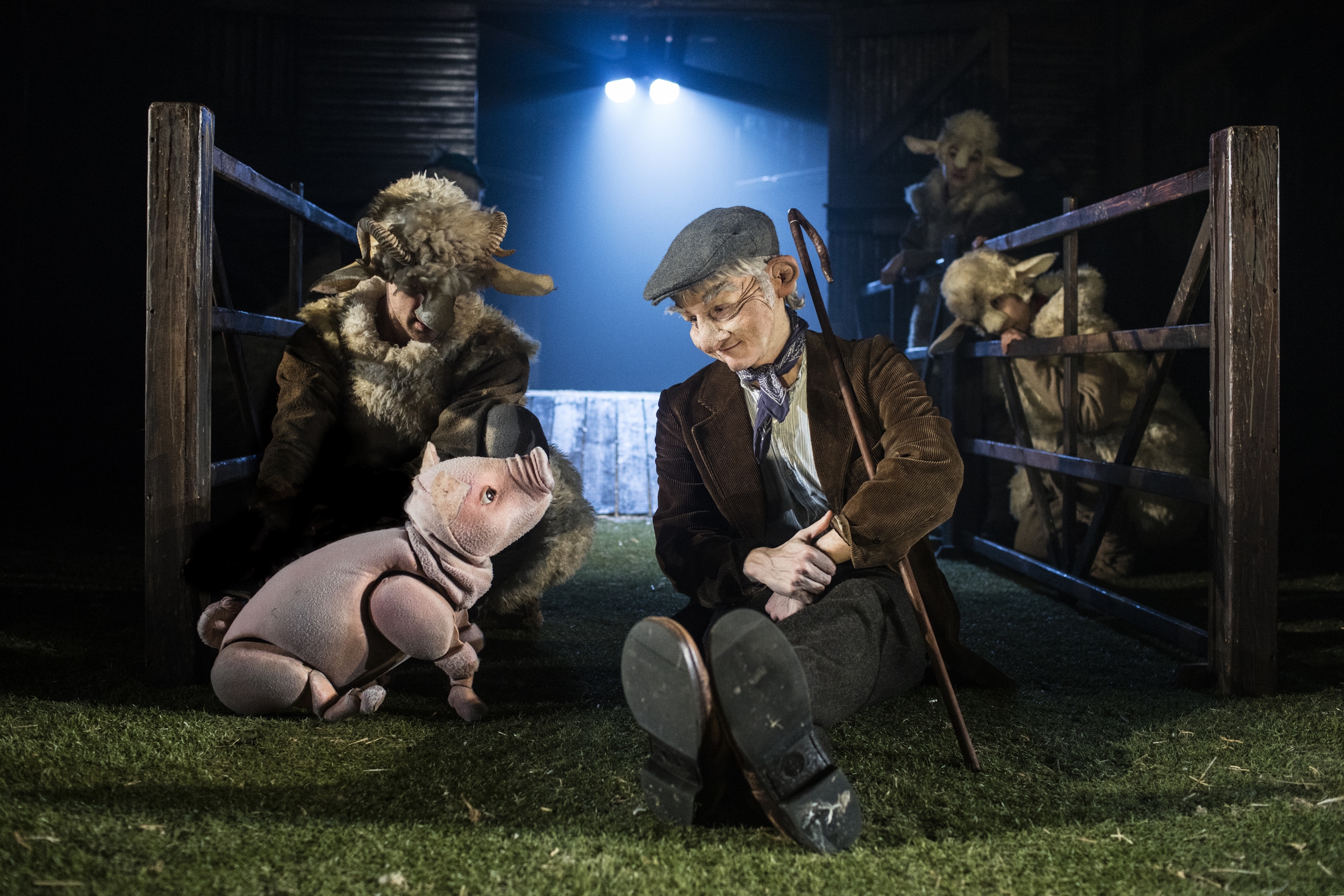 Overall, it was a great family show that I would encourage everyone to go and see, there are two showings at the Norwich Theatre Royal today, so be quick and book your tickets!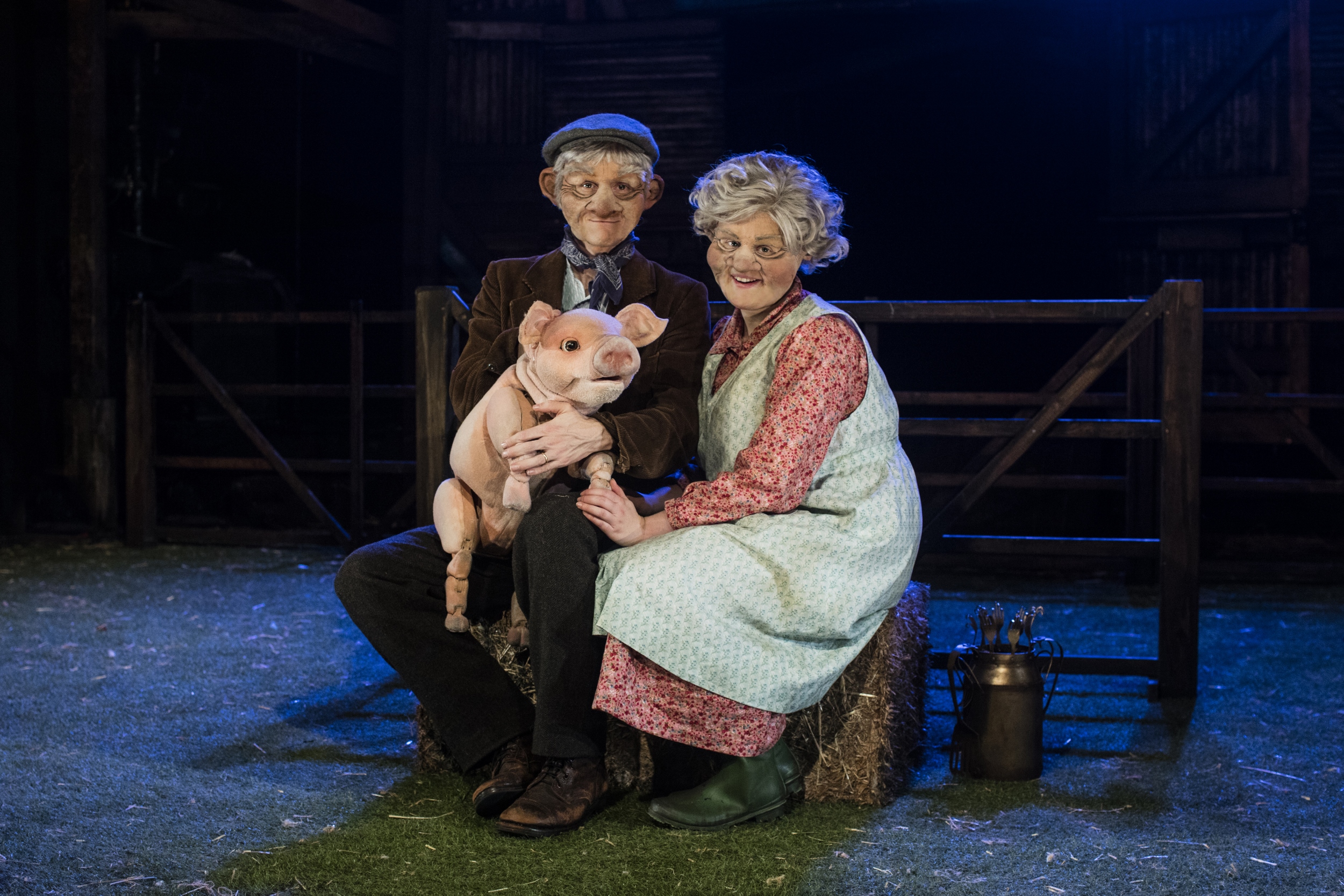 If you don't get a chance to see it today check out Babe The Sheep Pig UK Tour for dates and places it will be appearing.