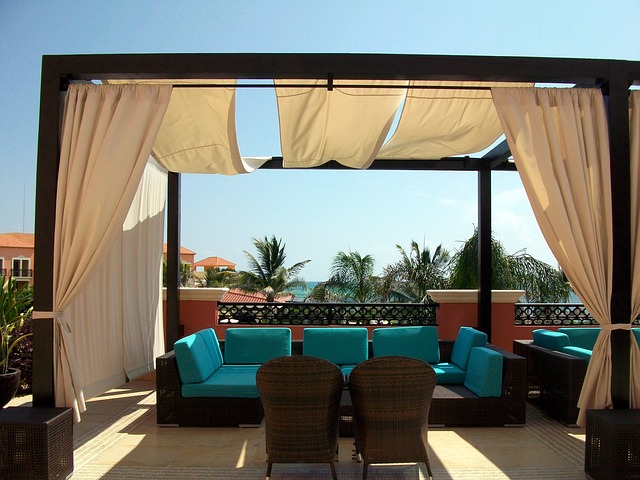 Home Décor Tips We Have Picked Up During Our Travels
As you all know, we love our family holidays and days out.  This combined with the fact that Asa works in the Tourism and Leisure sector means that we tend to travel more than most. Over the years, we have stayed in all sorts of accommodation and visited more than a few historic or unusual buildings.
As a result, we have been exposed to a wide range of decorative styles and studies for the furniture in fashion.  So, without really realising it, we have picked up some interesting interior design pointers. Here are a few examples. Tips and tricks you can use to make your home a more attractive and comfortable place to be if you want to.
Gleaming bathrooms
The nicest bathrooms are the ones that gleam. They look cleaner and always feel more luxurious. A high gloss tile finish, paired with good lighting and shiny taps is a good look. We also love having a mirror in the bathroom, the bigger the better. Mirrors capture the light and reflect it back into the room, which makes it shine and seem bigger. Plus, of course, they are a really practical addition to any bathroom.
Plenty of storage is also essential. The best bathrooms never have rows of hair products and soaps on display. A heated towel rail with fluffy towels and nice accessories also make a bathroom look a lot classier.
Little details matter
If you want to recreate the look of a specific era in your home, take the time to get the little details right. Go as far as buying ornaments that fit in with the period you are trying to imitate. Things that don´t quite fit stand out and can ruin the whole effect.
Keep things simple
The most sophisticated looking properties tend to be simply decorated. This pared-down look is not 100% for us, but if you like it the trick is to choose a neutral colour palette. Plus, keep the soft furnishings and ornaments to a minimum. Sometimes less really is more.
Quality matters
Good quality furniture always looks much nicer. You can really see the difference when you walk into a room that has been furnished to a high standard. Hotel rooms where cheap materials have been used can look tatty even a few years after they have been refurbished. The same is going to happen if you use them in your home.
Lighting matters
Lighting is something that very few homeowners pay much attention to. This is a shame because the way you light a room makes a huge difference to how good it looks. Next time you are in a hotel room, take note of the way it is lit and try out some of those ideas in your own bedroom. You will be surprised by how much more relaxing the right lighting can make a room seem.
Be sure to take your inspiration home with you
If you see something you like, remember to take plenty of photos. This is the best way to ensure that you can recreate it faithfully when you get home. These interior photography tips will help you to take some good shots.
This is a collaborative post