English Youth Ballet perform full length productions of classical ballets with professional principal dancers in the leading roles in regional theatres across the UK, giving young dancers outside London an opportunity to perform within a professional setting.
Last night Neva and I attended a performance of Cinderella in Hollywood at Norwich Theatre Royal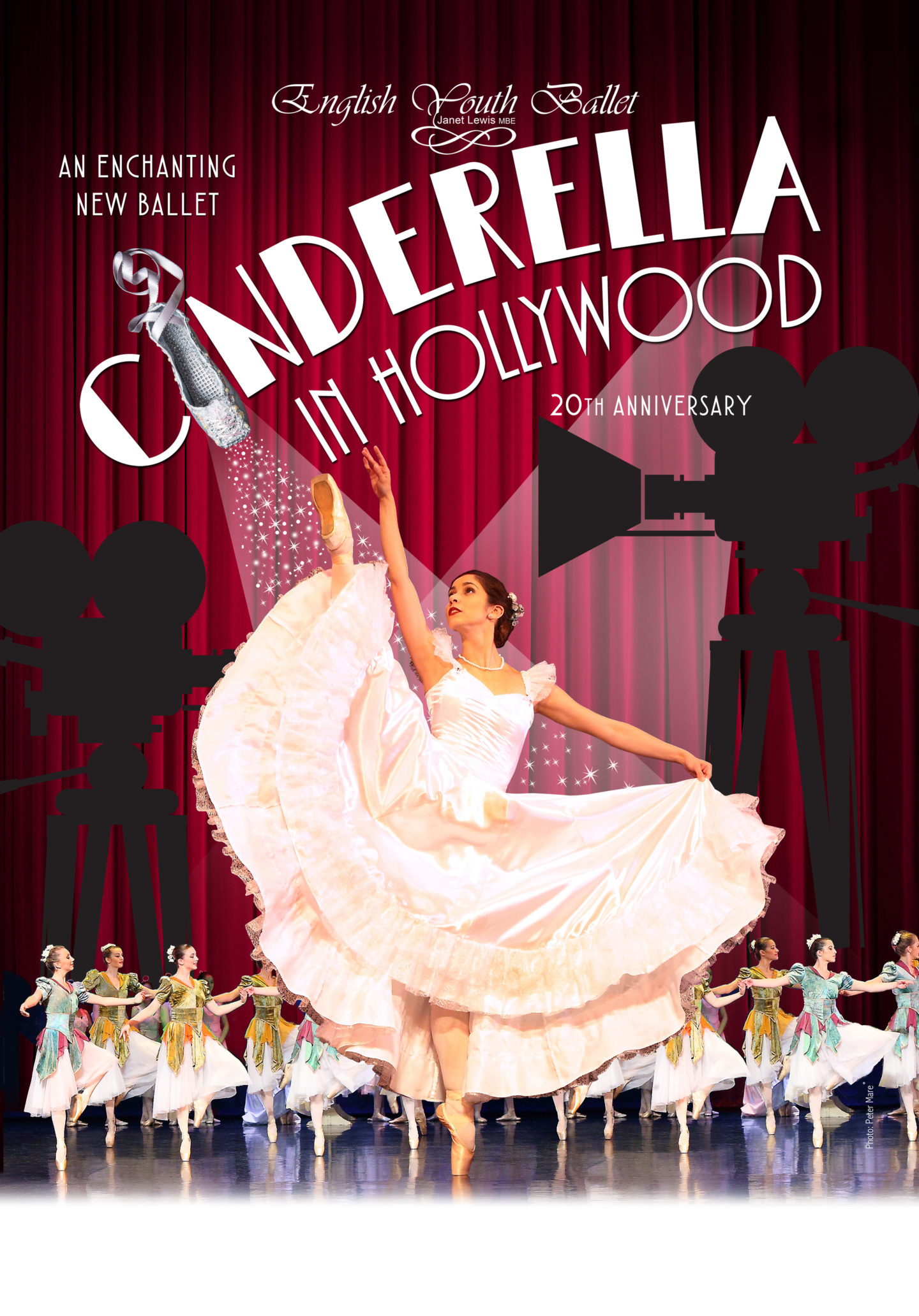 Set in the glamorous era of 1950s Hollywood movies, this lavish production draws its inspiration from the film star Grace Kelly who met Prince Rainier of Monaco at a press party and later married him.

Cinderella is a seamstress on a film set and the Fairy Godmother is her late mother – a former movie star of the 1930s. Her wicked sisters are Hollywood starlets competing with each other for starring film roles.
The Prince meets Cinderella at the press party but at midnight she flees from the scene leaving a sparkly silver pointe-shoe as the only clue to her identity. The music unusually combines Shostakovich jazz suites with tunes from Hollywood films Tea for Two, Chinatown and Dancing in the Dark.

This promises to be a dazzling production with stunningly striking costumes and wonderful dancing, with international principals in the leading roles. Celebrating its 20th anniversary year.
The performance was wonderful, so many young talented dancers that we will definitely be seeing in the lead roles when they are older, their looks of admiration for the principle artists was wonderful to see and the whole concept of combining young dancers with professionals works incredibly well.
The costumes were perfect for the era and every young person danced their little hearts out.
Steven Wheeler as Christabel the ugly sister stole the show for the comedy element, Monica Tapiador as Cinderella danced beautifully alongside her 'fairy godmother' Clair Corruble.
A beautifully choreographed performance that mixed the talented professionals with the equally talented young people, giving them experience of performing on a large stage from a very young age.
If you are looking for a lovely afternoon's entertainment, why not head to the theatre today at 2.30pm or tonight at 7.30pm you will not be disappointed, and who knows maybe you will spot a ballet star of the future, there are certainly a lot to choose from!
If you are looking for another family friendly ballet, check out Tale of The Light Princess over on The Mini Malpi