Last night myself and four of the children went to Norwich Theatre Royal to watch Groan Ups, mischief theatre's latest show, which was postponed from June.
The children are HUGE Mischief Theatre fans, so we couldn't wait to see what this one was all about, and in true Mischief style it was Fabulous!
What Is Groan Ups ?
Something a little different from the creators of The Play That Goes Wrong…
Following their phenomenal rise to global success with The Play That Goes Wrong, The Comedy About a Bank Robbery and Peter Pan Goes Wrong, multi award-winning Mischief Theatre return with the Groan Ups tour, a brand new comedy all about growing up.
Do we choose who we become? Is the story of our lives already written?
Do we ever really grow up?
Follow an unruly classroom of six year-olds on their journey through anarchic high school teenagers to the challenges of adulthood. Bag your tickets early. This is a lesson not to be skipped!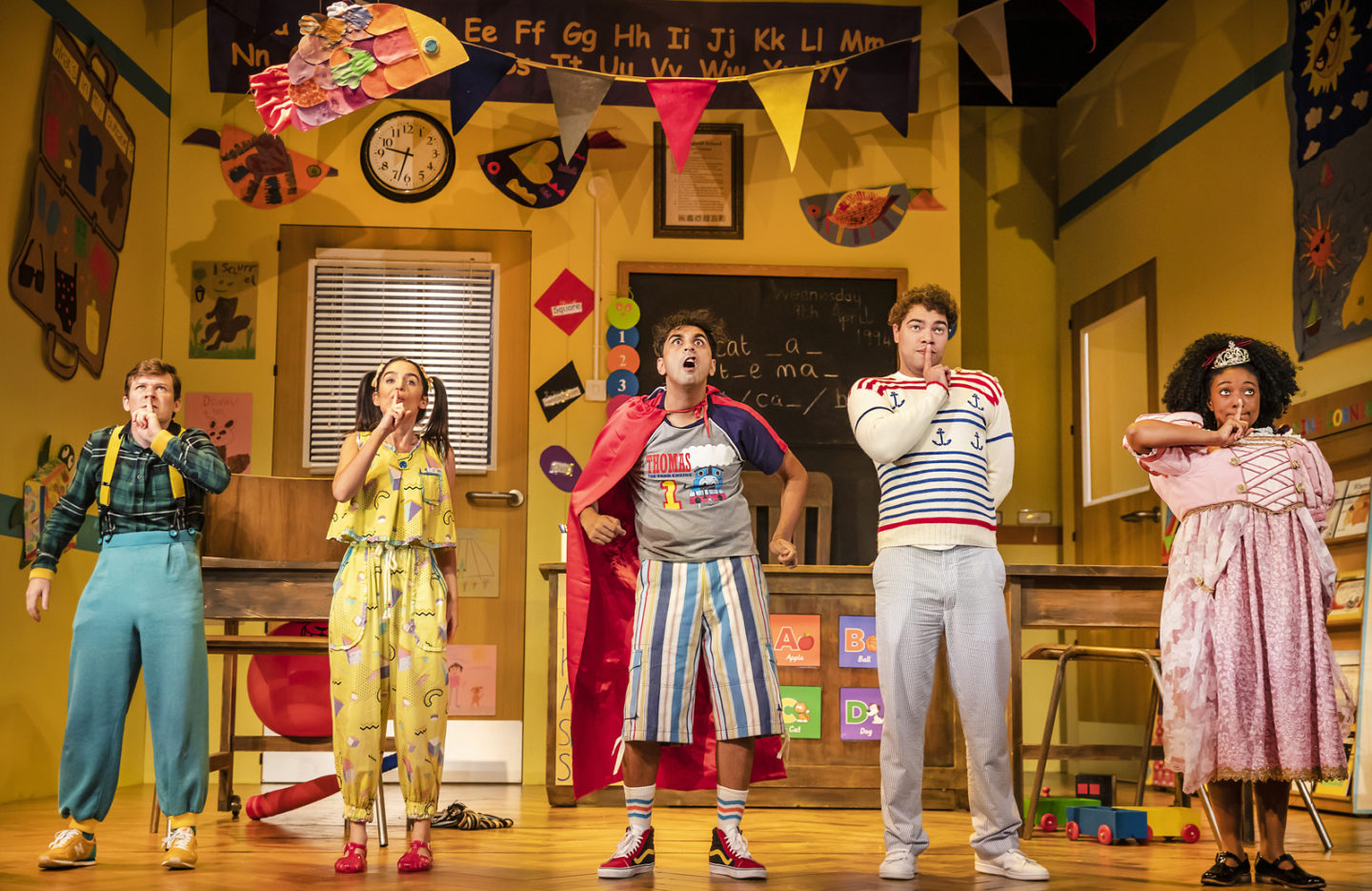 The Groan Ups show begins with an introduction to the five characters at the age of six, called Moon, Archie, Spencer, Katie and Simon, they are small children attempting to climb on a very large chair and telling each other about their weekend, whilst their teacher listens, from the outset you are given a glimpse into their backgrounds and home life.
From the privileged child with an au pair to the child's dad who is deeply involved in 'inspecting' the bedroom with the cleaner!! Each of the children are loud and boisterous as you would expect six year olds to be, and already you will find yourself identifying with at least one of the characters, guaranteed!
The class hamster, originally named Vincent, features throughout the show at various stages of their life. (although i'm not promising it will be the same hamster, none live that long!)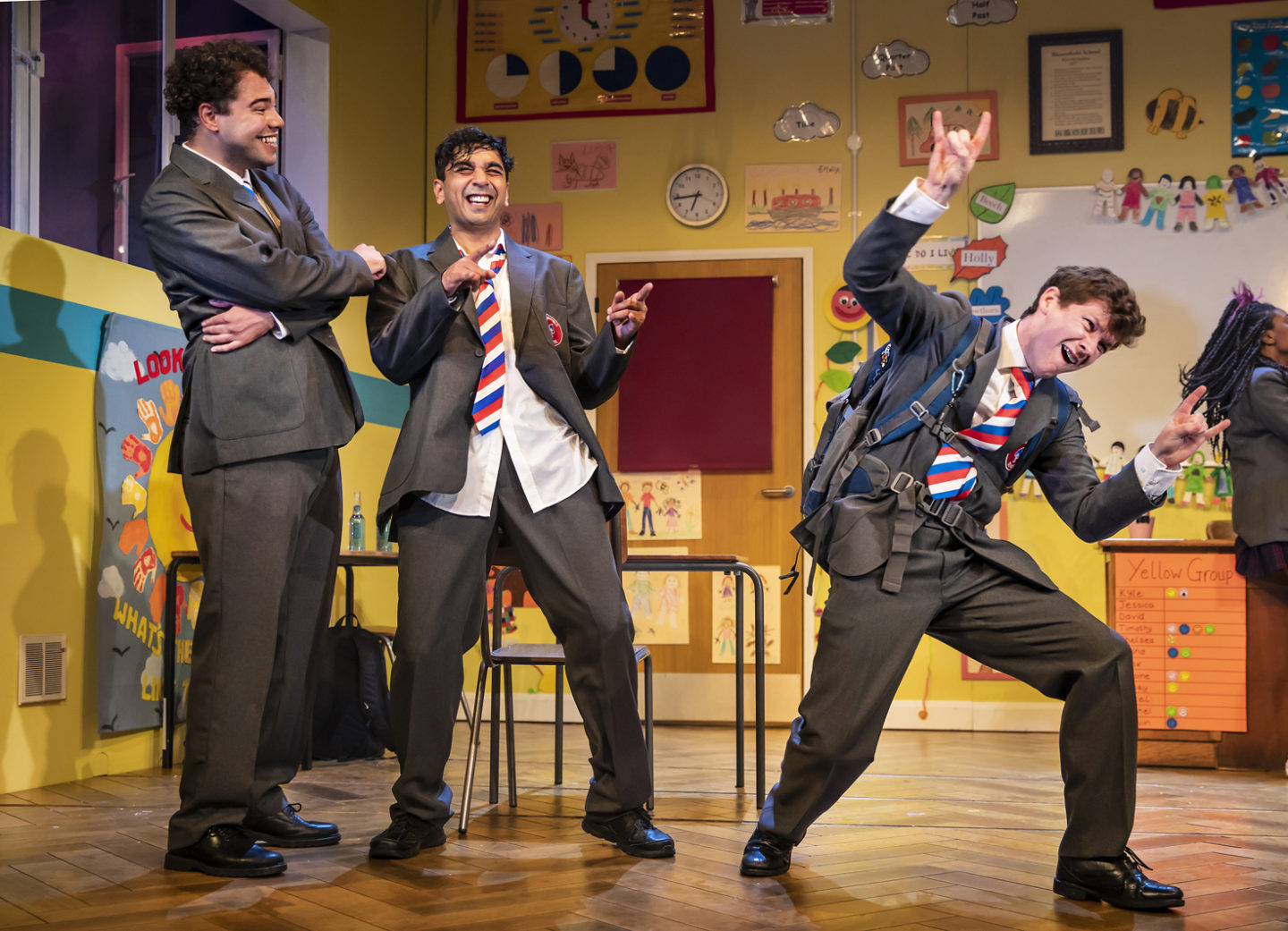 Next you meet the five children as 14 years old, with the furniture looking slightly smaller and the attitudes MUCH bigger! There were definitely some smirks thrown towards Eowyn (12) and Kaide (16) from their older sisters regarding the attitudes and some of the language used! it did feel quite like being at home, listening to them all!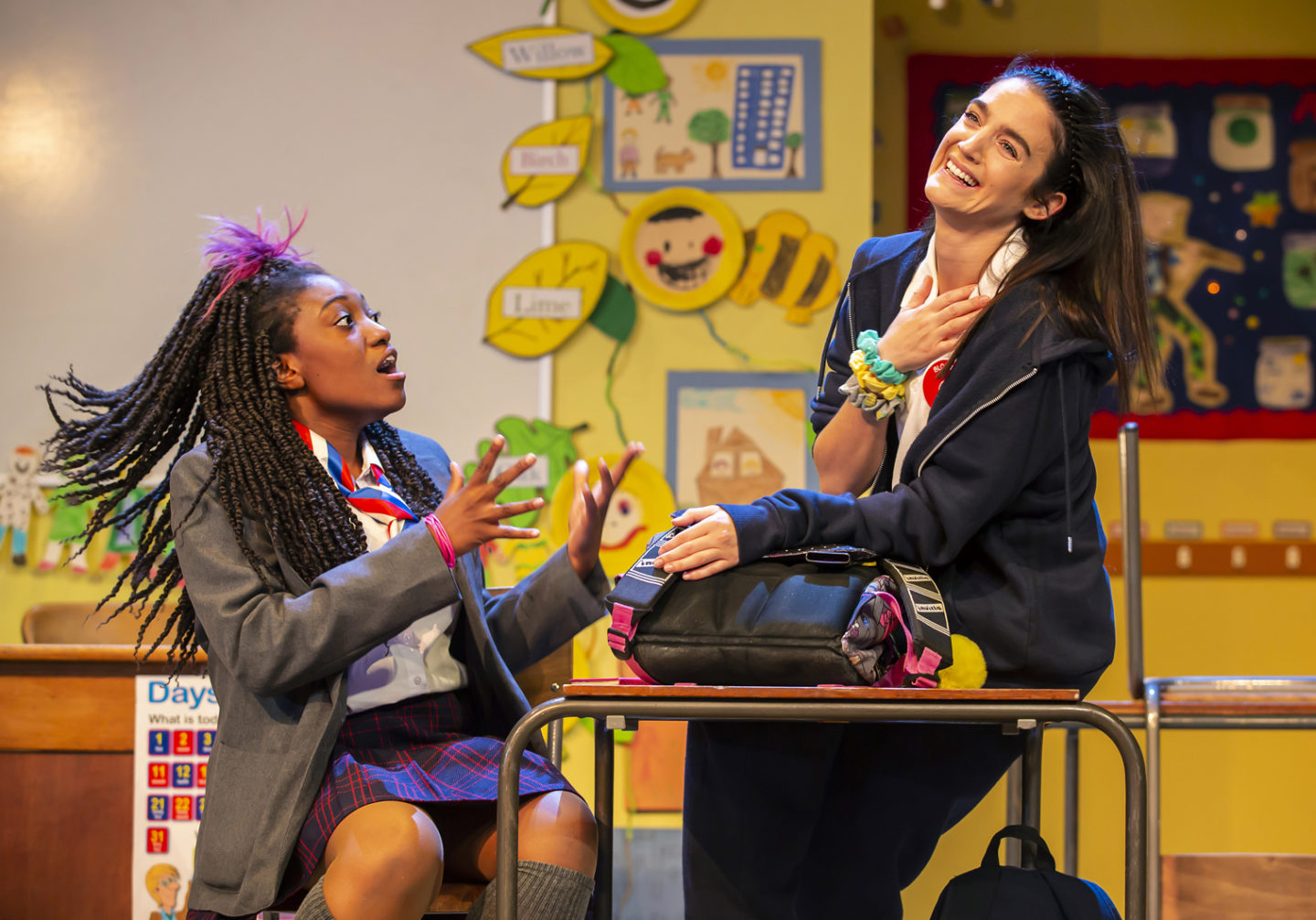 Without giving too much away, events from their childhood are still having affecting them into their teenage years, and certain relationships and rivalries have consequences.
The second half of the show is a school reunion when they are all 30, reminiscing about their childhoods and hearing how they have got on in life, and which parts of their school life had helped or hindered their journey into adulthood.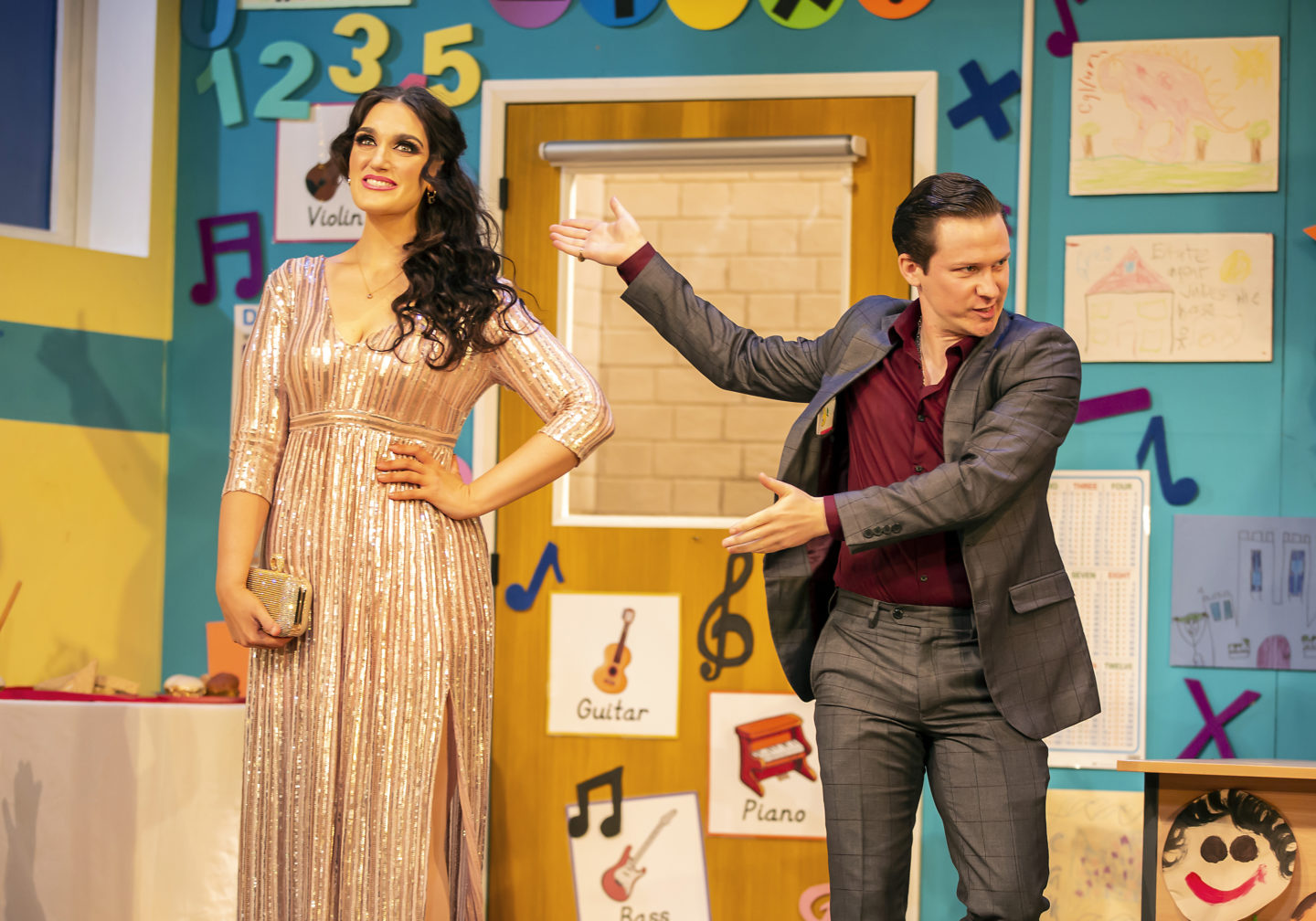 Its not as laugh out loud as many of the Mischief productions, but it feels like more of a life lesson than a slapstick, touching on subjects that are sometimes difficult to speak about, and it certainly had the audience laughing out loud but at the same time pondering certain things.
Groan Ups Tour Cast 2021
Archie – Daniel Abbott, Simon – Matt Cavendish, Spencer – Dharmesh Patel, Moon – Yolanda Ovide and Katie – Lauren Samuels.
And not forgetting Simons pretend girlfriend Chemise played by Jamie Birkett (also Miss Murray) who was hilarious, and their forgotten school friend Paul (and Mr White) who was played tonight by Paul Brown, definitely a friend i'd have liked at school, who doesn't love a friend who crawls around on the floor (not sure what i'm talking about, book your tickets and you'll find out!!)
Mischief Theatre Groans Ups is a show to brighten up any cold November evening, and I guarantee you'll still be talking about it until Christmas!
Groan Up Tickets are still available for Norwich Theatre Royal this week, but if you're not local check out the Groan Ups website for dates and venues
Looking for more family friendly activities, have you considered Thursford Christmas Spectacular and Enchanted Journey of Light.