Grease Musical review
Last night Neva and I attended the opening night of Grease performed by the Norwich Theatre Royal Youth Company, Grease has always been a favourite of mine and after watching their production of Alice Back In Wonderland last summer I knew we would be in for a great evening.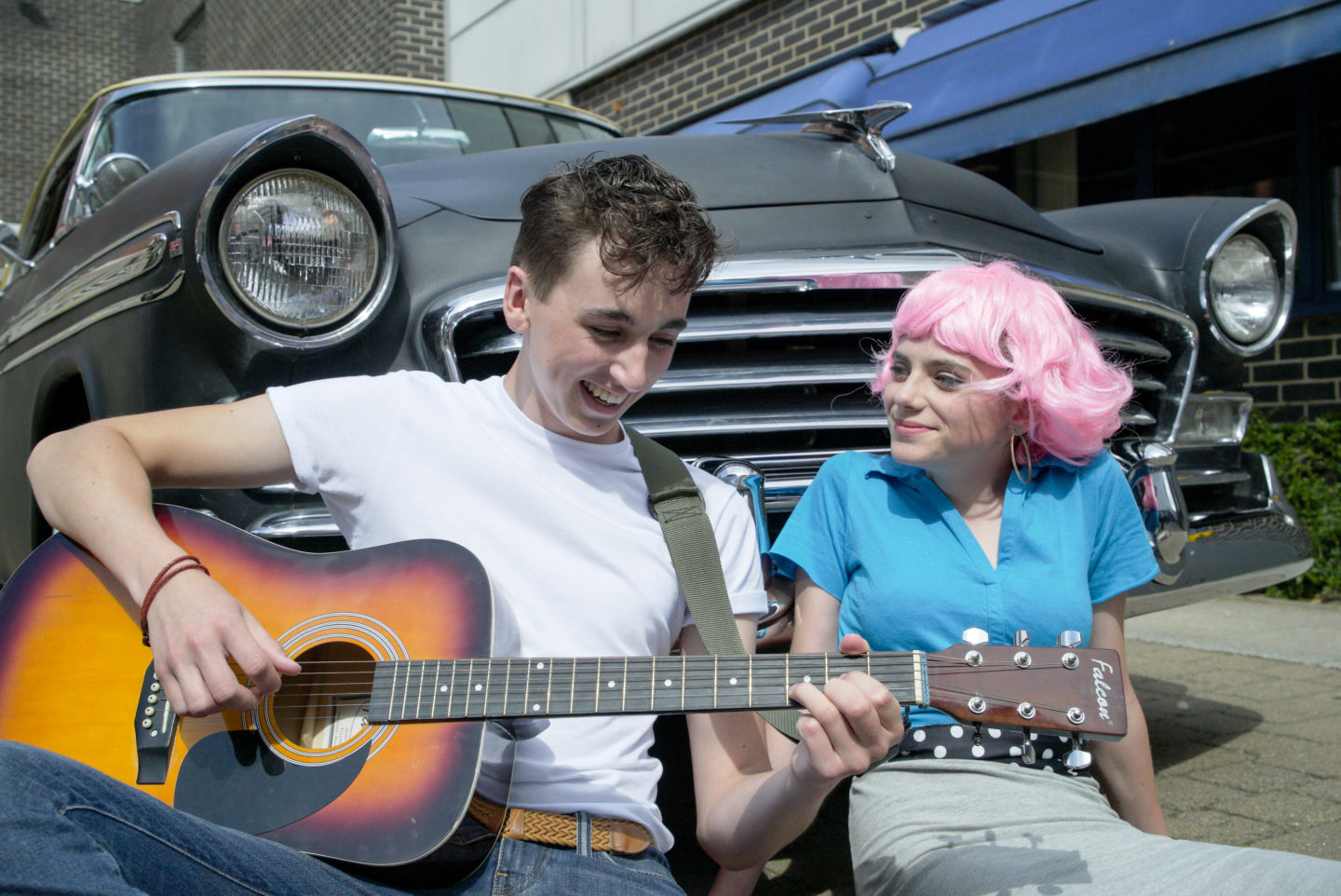 Like many iconic movies and their musical counterparts, certain scenes are played out differently, and in this case it was able to showcase even more of the young peoples talents, particularly Doody (Harrison Matwij) with his rendition of Those Magic Changes.
The entire cast gave it their all, from the main characters of the Pink Ladies and the T-Birds through to the smaller ensemble members, I am sure we will see many of those younger performers in starring roles next year.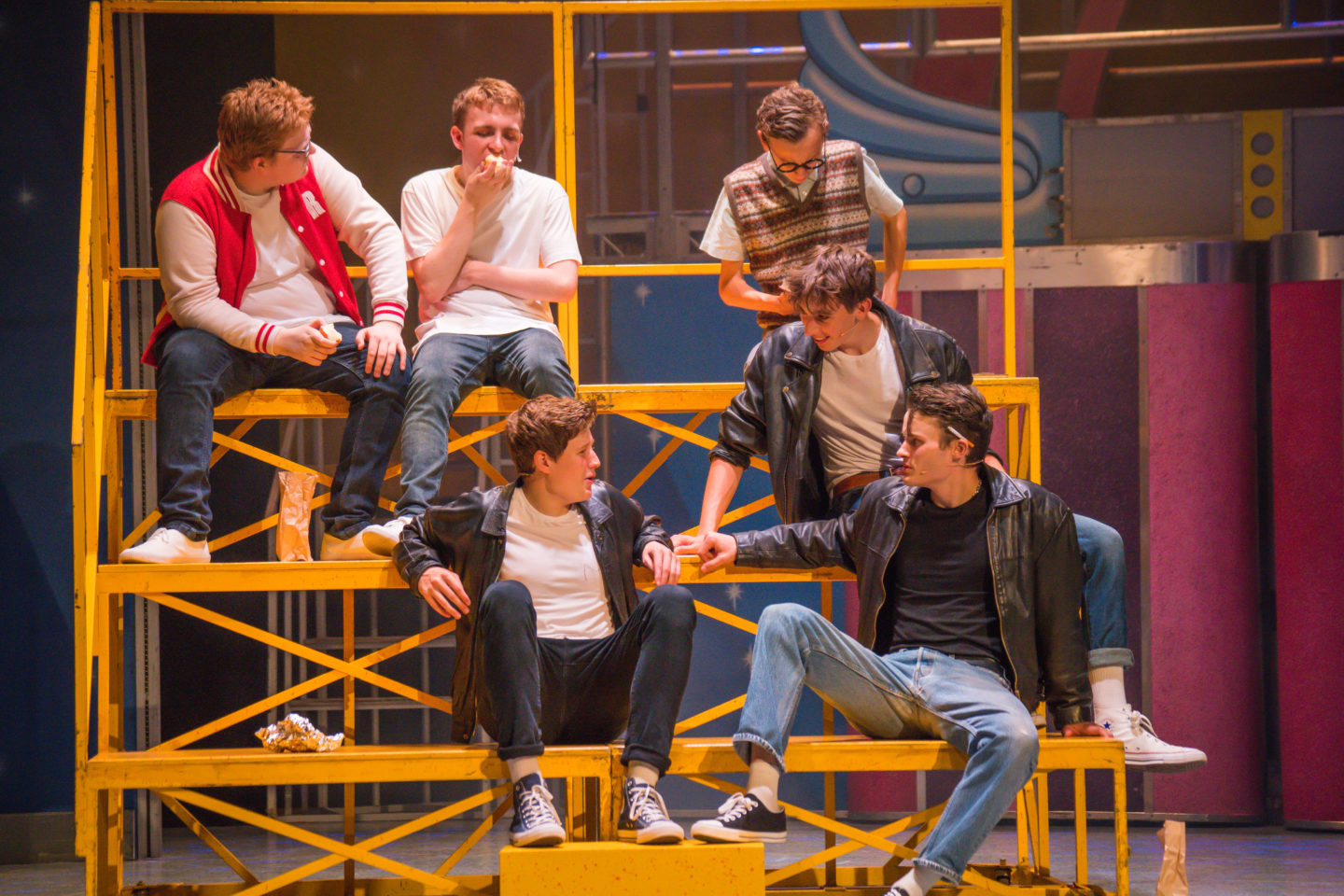 With such a large production many of the performers have learnt two parts which they are alternating throughout the week, I was expecting to see a few familiar faces from the previous show, but the only one I recognised was Miss Lynch (Cherie Hendrie) who played the Queen Of Hearts last year.
The show was slick and fast paced, and the props were outstanding, I particularly loved the summer nights scene with the grandstand and the school bench, which appeared and disappeared with great ease.
The T-Birds worked well together and the pink ladies had obviously studied hard to perfect their character's personalities. Heather Kelly and Steven Logsdon were a convincing Sandy and Danny and the stage show gives a little more depth to Sandy's character than the film.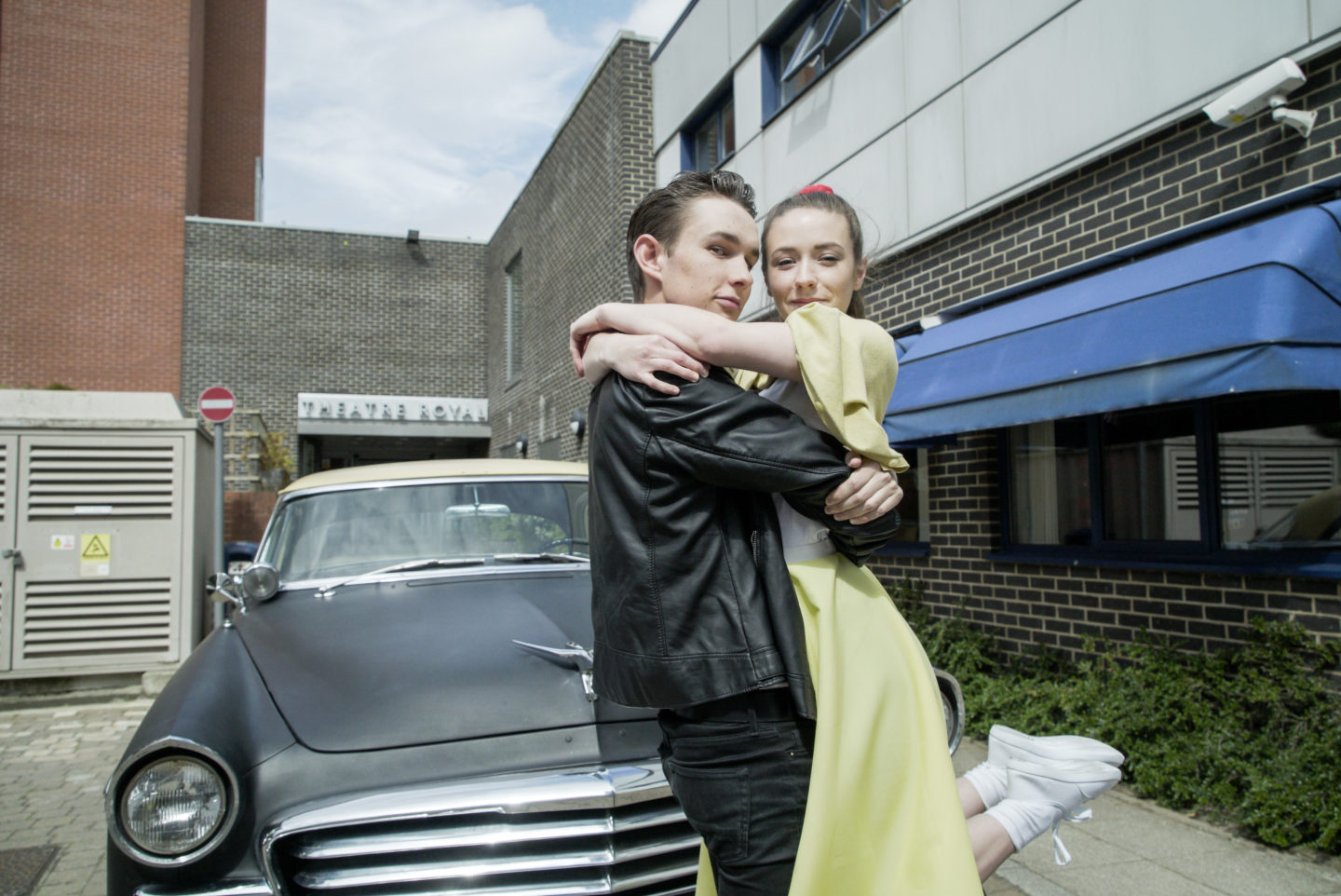 But for me the two stars of the show last night were Sophie Chapman as Marty who delivered each line with punch and sass, and Molly Potter who was an outstanding Jan, her facial expressions and perfectly delivered lines (not to mention her sheer excitement at being on stage) made her the one to watch for the future.
A huge congratulations to the entire cast who did an amazing job and I can't wait to see what the future holds for many of these extremely talented young people.
The show is running until Saturday 28th July, but be quick as the tickets are selling like hot cakes.