Last night Neva and I went to watch the National Gilbert & Sullivan Opera Company's double bill of Trial by Jury and The Sorcerer at Norwich Theatre Royal.
The world of Gilbert & Sullivan is a fanciful "topsy-turvy" one, where each absurdity is taken to its logical conclusion. With witty, memorable melodies these operas have delighted audiences for over a century.
Trial By Jury tells the story of Edwin the defendant being sued by his wife to be Angeline, by a very dodgy judge, who shows and interest in one of the bridesmaids but quickly turns his affections to the bride.
Trial By Judge is the first ever Gilbert & Sullivan and is a dramatic cantata in one act, it is also the only Gilbert & Sullivan opera which is sung throughout. It was quite simply ridiculous, but in the nicest way, at times I had a little trouble keeping up as it was so fast paced, the star of the piece was definitely the judge played by Richard Gauntlett.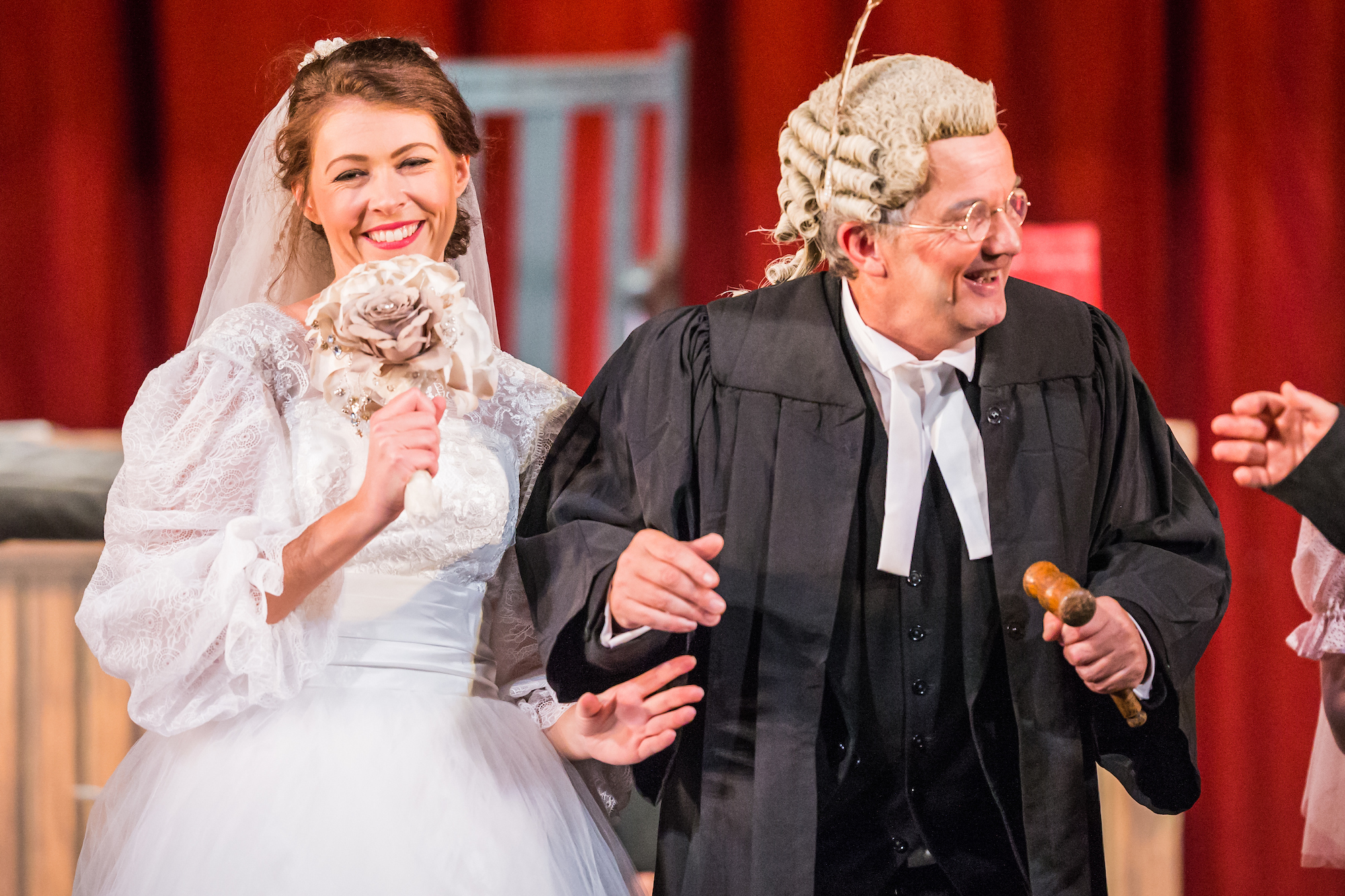 After the break we were treated to The Sorcerer, which tells the story of Alexis (Nicholas Sales) and Aline (Ellen Angharad Williams) who are betrothed to each other.
Alexis thinks that their village would be a much nicer place if everyone forgot about their status and fell in love with the person they wanted regardless of how rich or poor they were, so he invested in the help of sorcerer John Wellington Wells (Richard Gauntlett) to distribute a love potion to the entire village.
That would enable them to fall in love with each other, which as you can imagine didn't go quite to plan and the entire village found themselves paired up with someone other than Dr Daly the Vicar (Matthew Kellett) who was hilarious and for me was the star of this performance.

After some unfortunate events, it was decided that the village needed to be restored back to the way it was, which worked out rather well for some of the residents.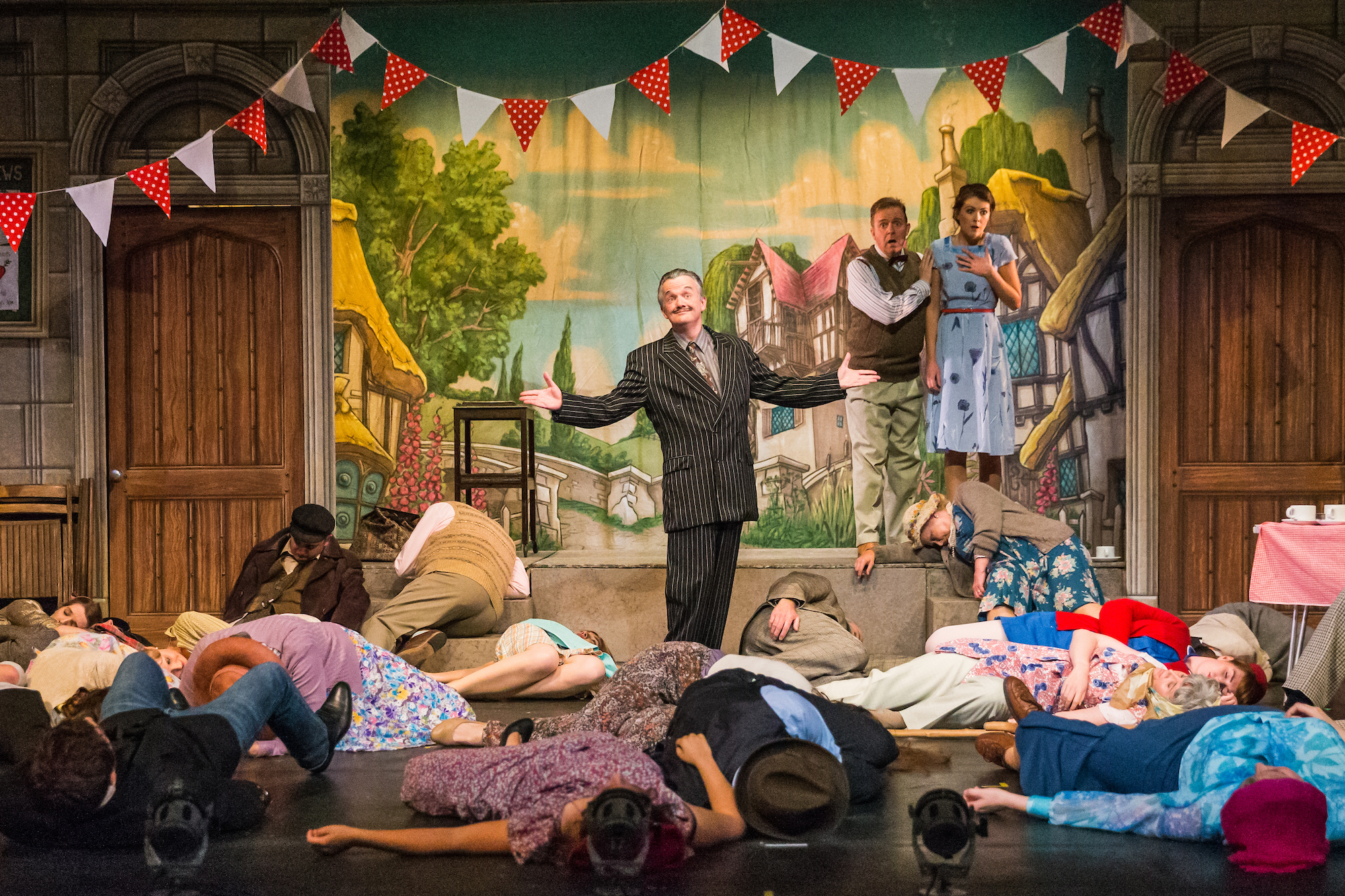 Of the two performances this was my favourite, it was obviously much longer and the story was easier to follow.
The one thing I did notice was the lack of the younger generation in the audience, so if you have never been to an opera and you are looking for a very different evening of entertainment, grab your tickets for tonight's performance, which is
RUDDIGORE
There are ghostly goings-on in the Cornish seaside village of Redherring.
When a picture-gallery of ancestors comes to life, the mild mannered Robin Oakapple commits a daily crime to save himself from certain death.
If you are not local to Norwich, check out their website for tour dates.