You may remember last month I told you that Forever Jackson was performing at the Marina Theatre Lowestoft, as well as running a competition for two tickets I was also invited along with a guest to watch the show and give my thoughts.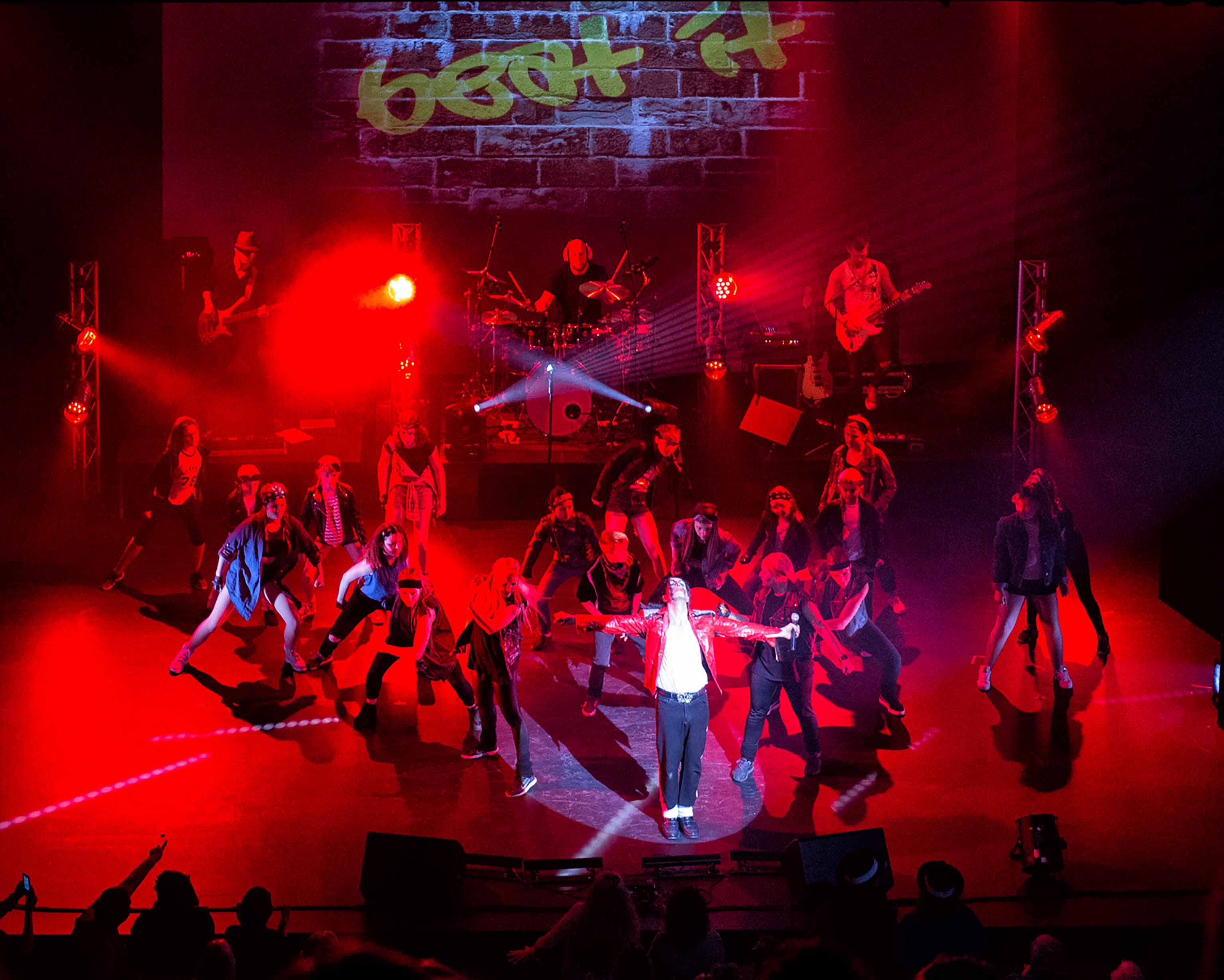 Neva aged 13 came with me, she is too young to remember the Michael Jackson pop career, and being aged 6 when he died, however she loves watching shows and the atmosphere of the theatre.
Whilst we were at the theatre I noticed that the age range that was there was immense, there were children younger than Neva and they knew all of the words, so i'm guessing it was a parent or grandparents influence, which is natural, as I remember going to see the Buddy Holly story with my parents when I was a child and I knew all of the songs because of my dad playing the cassettes in the car (makes me sound old!).
The show was brilliant, the King of Pop is portrayed perfectly by Robin Parsons, who has the exact mannerisms and moves, along with the voice, although he does seem to have more of a sense of humour than I remember Michael ever showing!
The group of backing dancers provide the moves of the Michael Jackson era, along with a little modern touch.
The entire theatre was up on it's feet dancing and singing away to all of the classics, and if the show is coming to a theatre near you, I would definitely recommend booking tickets, a must for the Jackson mega fans, but just as much for lovers of music as a whole, as the entire show was thoroughly entertaining.
You can check out which venues Forever Jackson Bad Tour will be playing at here