Last night Lochlan and I attended the opening night of Extremism by Anders Lustgarten, performed by the students of Stage Two, Norwich Theatre Royal. It is in partnership with Connections.
We had no idea what to expect, other than it was one hour long, with no interval and it was for aged 15+ hence why I took Lochlan and not Neva! A play abut fear, friendship and the creeping polarisation of our society.
The entire play took place in a classroom and began with one of the classmates being taken away by the governmental organisation 'Prevent'. This lead to a very intense 45 minutes of discussion and accusations concerning the 10 remaining students.
Without giving too much away, it was BRILLIANT! If you are wondering what to do tonight or tomorrow evening, it is £10 well spent,(or £8.50 concessions) but hurry because there are only a limited amount of seats available.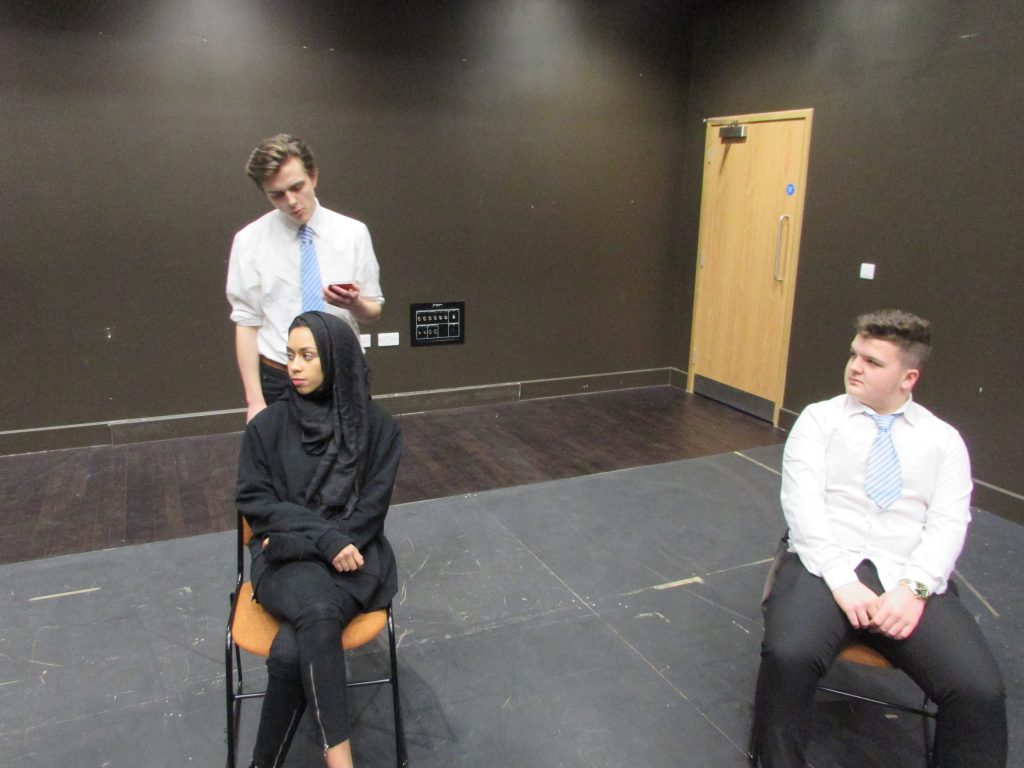 Annabelle King is outstanding as the Muslim girl Suh ayla, she had me caught up in her story and the struggles she faces every day, but also how tough she can be, right through to her vulnerability as the story progresses.
Isaac Byram (Samuel) and Alannah Young (Olive) take on the role of the Trekkies magnificently, and will definitely delight the 'geekier' audience members.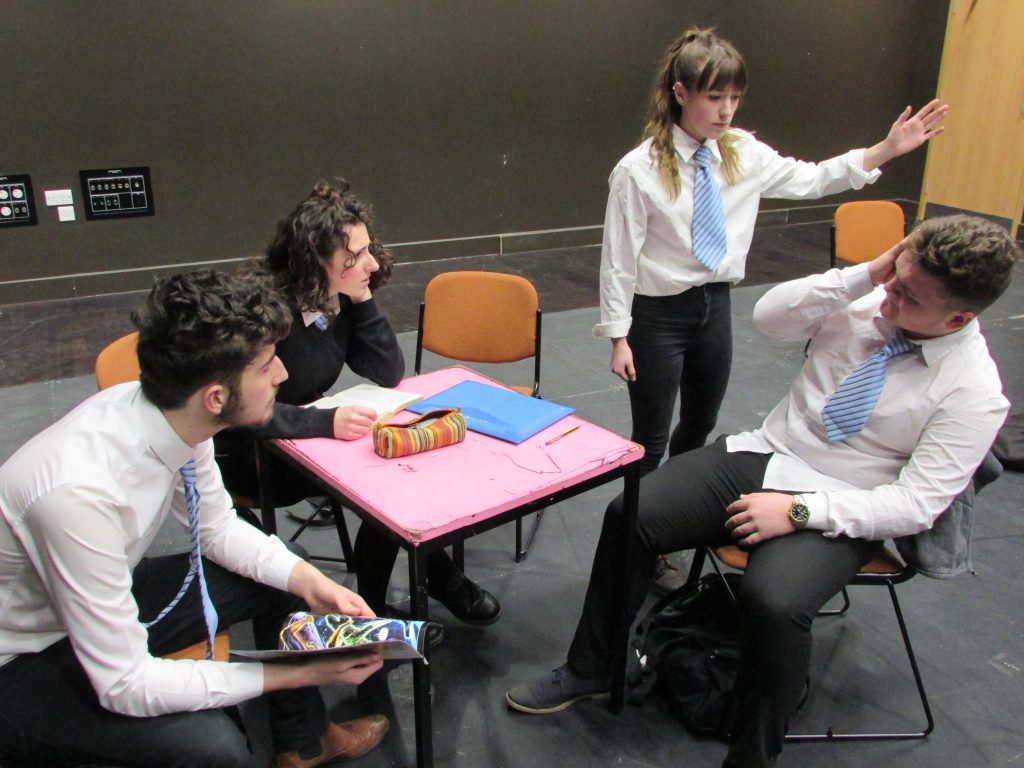 Heather Kelly (Rachel), Amelia Stephanides (Melina) and Lizzie Green (Kirsty) play typical teenage girls, sticking up for each other and banding as a united group, even if some of the topics are not exactly what they agree with, the way they transform throughout the play is perfect.
The interjected humour of Jamie Cleminson (Evan) is perfectly timed and had everyone laughing with each line he delivered. Ed Brookes as Jordan was great, he showed true friendship and loyalty, sometimes at the cost of him being criticised himself.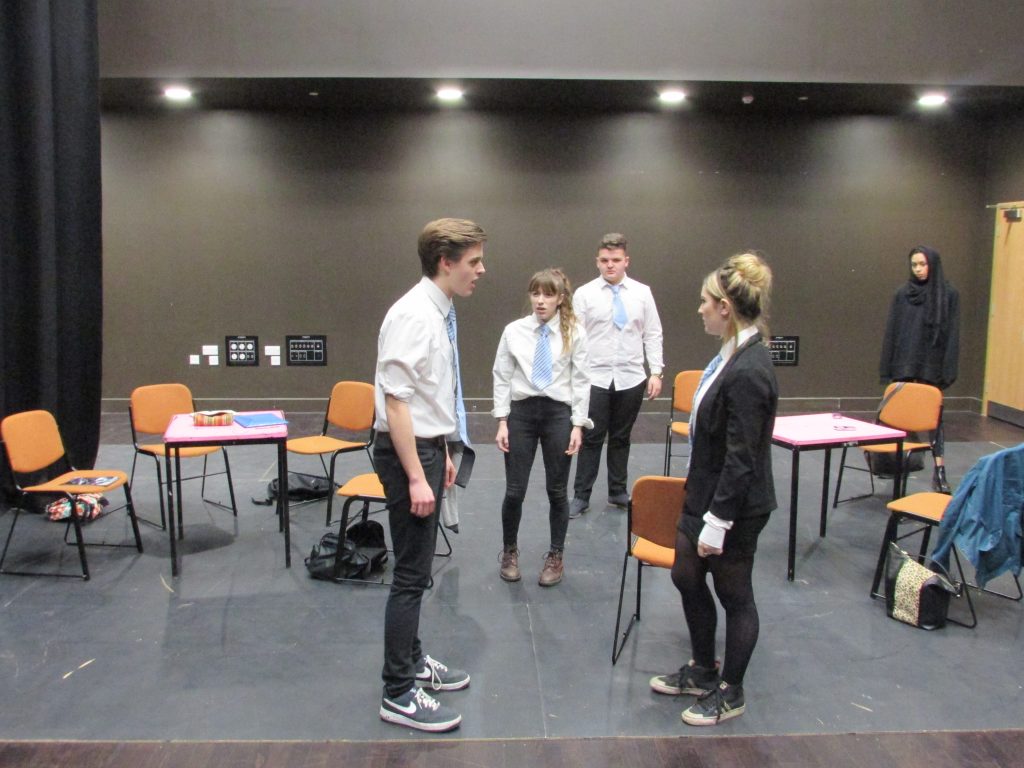 Matthew Doswell (Darren) and Jack Fisher (Chris) were very strong characters and delivered every line with real feeling and certainly owned the stage.
My only criticism was that it was over too quickly! The show is advertised as one hour, but it actually only took 45 minutes, which passed by so quickly, there were people in the audience checking their watches (or phones!) to check that it had indeed finished, because everyone had been so caught up in the story, the time had just flown by.
To book tickets for Extremism or to check out about upcoming shows for Stage Two, including Burying Your Brother IN The Pavement (Thurs 30th March – Sat 1st April) and Antigone (Thurs 6th April – Sat 8th April) visit Norwich Theatre Royal