Since family holiday trips are something you can do only once or twice a year – it takes a lot of synchronicity to put the whole band together – it's perfectly normal to search for a destination that has an almost endless list of things to do.
Sydney's iconic highlights offer something for every family member, ranging all the way from toddlers to oldies. You certainly won't be able to see everything, so we've put together the best sites for your first visit.
Travelling with kids
Maybe you think that every trip with kids needs to be exhausting and full of compromises, but the time you spend in Sydney will make you forget about every age difference. Nevertheless, there are some steps you need to take care of before the adventure begins.
Don't forget to request a baby, child, or toddler meal when booking your flight and keep in mind that night flights are a better option for longer ones. Same goes for booking your accommodation – think in advance about sleeping arrangements and pay special attention to children's facilities.
The trick is to get your kids excited about the journey, so involve them already in the planning and packing phase. Explore the map with them and let them decide what they'll take with them. Of course, you have your checklist, and it's always a good idea to bring some new surprise – a toy, book, or board game – in case of emergency.
Clothes are an important factor for every trip, so try to make it stylish to make sure your kids will wanna wear it.
Once in Sydney, you'll probably need to rent a car in order to reach every destination you want to see. Remember to make sure that it is properly equipped with child seat and other requirements according to child seat laws in NSW and the adventure may begin.
Feeling The Pulse of The City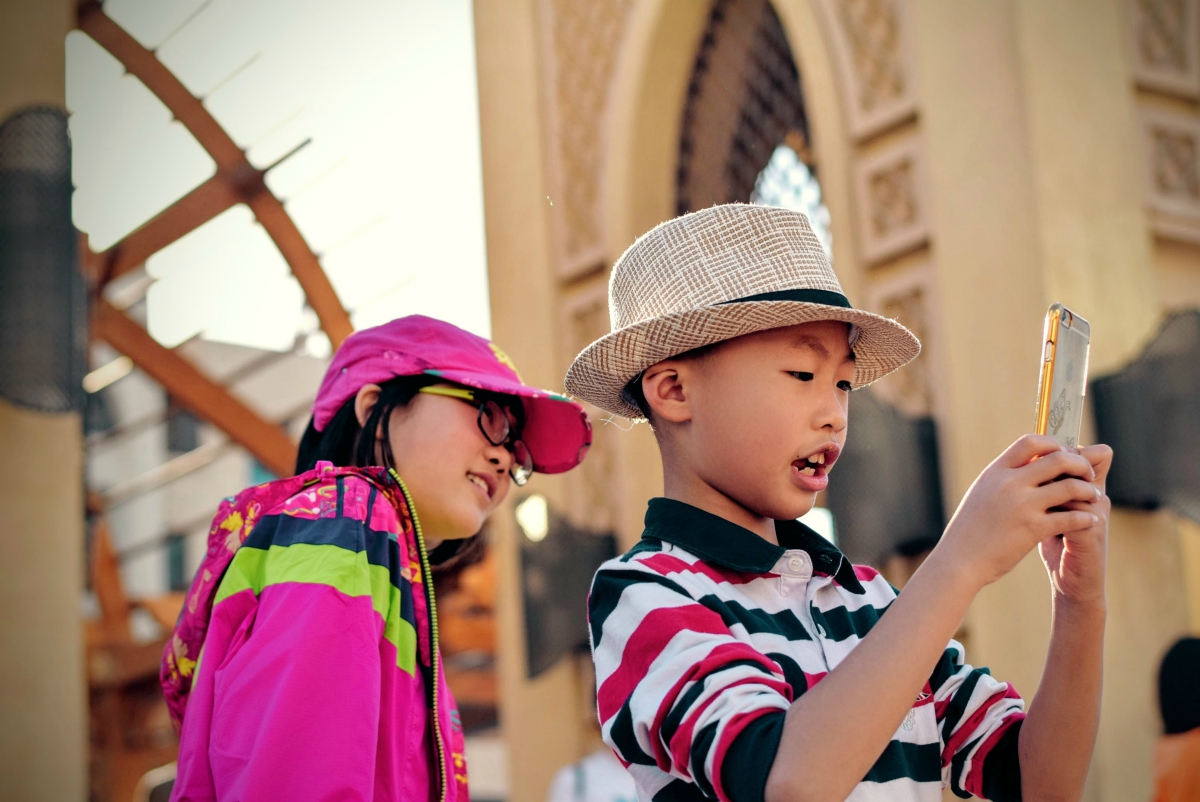 The first thing you need to do is to feel the city's pulse, and it hides in two of Australia's most famous landmarks – the Opera House and Harbour Bridge. Now, kids may not be crazy about bridges nor operas, but exploring Circular Quay will most certainly change their minds.
It is all the question of perspective, and this main transport hub of Sydney Harbour without a doubt offers a special one. This is the place where it will hit you that you're definitely in Sydney, just walking about or sitting and watching the ferries pass by. Don't hesitate to jump on board – once your kids see the magnificent shell structure of the Opera House from up close there's a big chance they'll be up for the tour through its interior.
From Catching the Waves to Sinking in Baths
Going on holiday as a family is all about putting together different activities for all family members. There's nothing more bonding than a pleasant coastal walk, especially if it starts with a bit of surfing and ends up with soaking up in relaxing baths.
This is why Bondi to Bronte coastal walk is a perfect family activity, especially if you start early in the morning. The beginning of this 1-kilometer walk is the iconic Bondi Beach where you simply need to learn to surf. It's a perfect activity for you and the kids since the surf is not the wild and it faces south, leaving you fully protected.
After all the excitement from catching the waves, you'll be up for about two relaxing hours of admiring the stunning views of rock pools, bays, and cliffs. Once you reach the Bronte Beach you can restore your strength with a meal on picnic ground. Afterward, your kids will surely run off to the playground right at the back of it, and you can soak up a bit in the Bronte baths before they decide to join you.
The Oasis of Tranquillity
This may sound like a pretty adult thing boring for kids, but venturing inside the Chinese Gardens of Friendship is far from it. Yes, it is a pretty tranquil place right in the middle of Darling Harbour, with soothing charms of pavilions, lakes, exotic plants and waterfalls, but it also has hidden pathways, making it look like a secret garden.
While it will give you some piece of mind, it will also offer some adventure to your little explorers. All you need to do is to collect a self-guided map at the front desk. There are zodiac statues scattered all over the gardens, and discovering them will be like a real treasure hunt for your kids.
Through Nature to the Animal Kingdom
This one is a whole-day combo. Maybe one day when you get tired of restaurants and other tourists. Simply pick up a picnic basket and go straight to one of the most impressive gardens in the world, the Royal Botanic Gardens.
While you munch out your packed lunch, the breathtaking view will return serenity to the city and its harbor. Finish it up with a slow walk around the gardens, filled with sights of various interesting plants.
After you soak up all that glorious nature, it's time to visit the local animal kingdom. The Taronga Zoo is unlike any other – being in a natural bushland setting right on Sydney Harbor, you'll soon realize that there's probably no better setting for a zoo in the world.
The variety of animals from around the world is really wide, and there are a lot of organized animal encounters, keeper talks, and shows that will keep both – you and your kids – mesmerized.
Finish With a Smile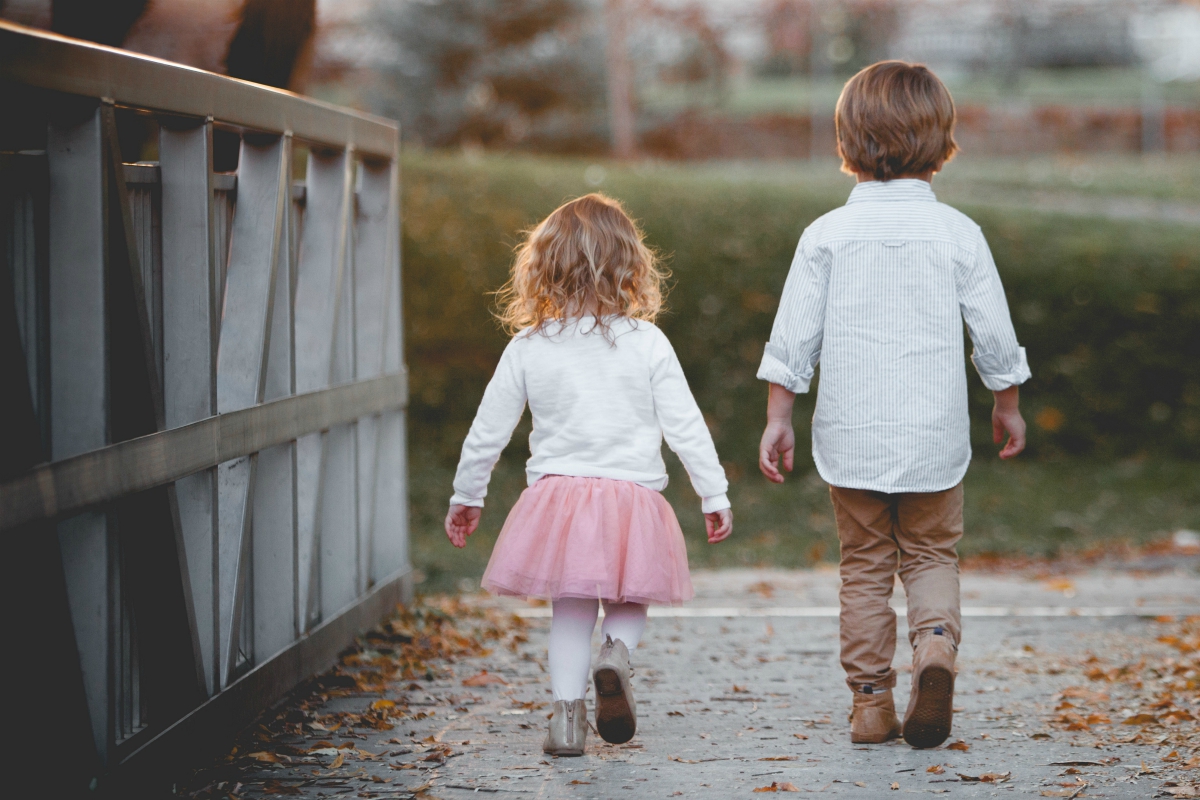 The moment you see this iconic symbol of the city – the enormous smiling face at the Luna Park's entrance – you'll know what we're getting at. Once you start smashing into each other on the dodgem cars, riding the wild mouse, and taking on the big slides in Coney Island, you'll realize that their famous ʽJust For Fun' tagline is entirely true.
This destination will erase all the boundaries between grownups and kids – here you'll all be kids again, and jumping on the giant Ferris Wheel will definitely create a magical sensation as if you're holding the whole Sydney harbour on your palm.
You've felt the pulse of the city, you've been through exciting and tranquil moments, you've reconnected with nature, and returned with a big smile on your face. Not bad for a first visit, don't you agree?
Author Bio: Alexander Hunkin is an Australian based startup advisor with in-depth experience in growing business. His meaningful and strategic advices have helped in setting and growing many startup companies in Brisbane and Perth. Alexander is also a content creator for different niches. The top ones are business, career, finance and marketing. He aspires to share his experiences and is always on the lookout for the next opportunity to enhance his skills. When he isn't busy working, you can find him cooking exotic meals, scuba diving and cycling.