For a lot of people when booking a family holiday the planning part is half of the fun. Where do you want to go? What do you want to do when you get there?
One of the only downsides to booking online is the endless hunting for online voucher codes you can use against holiday or hotel websites!
I AM HERE TODAY TO TELL YOU THOSE DAYS ARE OFFICIALLY OVER!

First a little bit of an introduction. My name is Jon and I run a HUGE personal finance website called The Money Shed which covers all things money saving and money making in the UK. Mandi has been kind enough to let me guest post on this amazing blog of yours and she thought you fantastic family holiday go getters would really benefit from finding out about how you NEVER HAVE TO SEARCH FOR HOLIDAY DISCOUNT CODES AGAIN!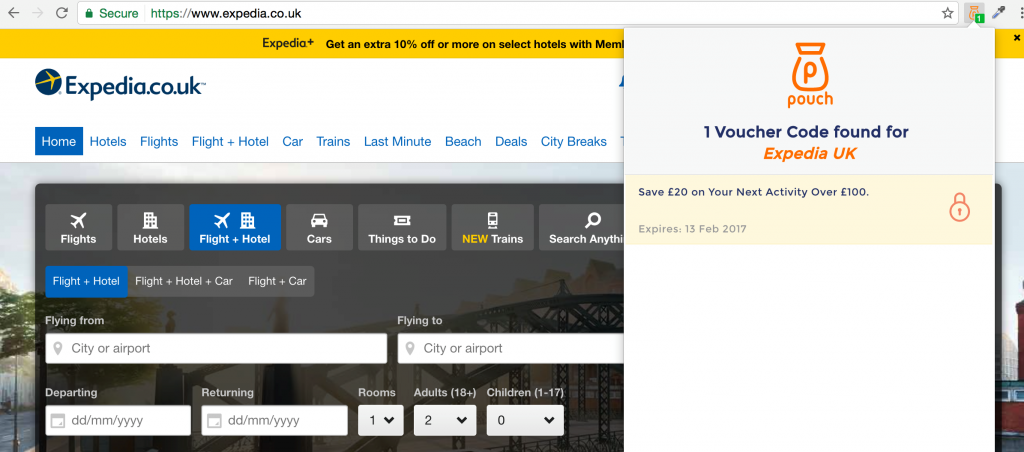 Pouch! is an AMAZING new browser add-on that will save you both time and money when looking to book holidays with your family.
In the past there didn't used to be a time I wouldn't go hunting on Google for hours to try and found some discount code I could use on a hotel or holiday to make sure I got the absolute lowest price I could but Pouch brings all the discount codes to you!
Pouch! is a simple add-on for your browser which is available for both Chrome and Firefox (and Safari by the end of March 2017!) which when you visit one of the 1000+ retailers they have signed up with will spring into action and let you know if there are any active voucher or discount codes you can use.
What makes Pouch so good is that apart from the 'not having to Google for codes anything' thing is that inactive codes are automatically removed from the system once they expire! This is of great help to us holiday planners as more often than not I will find a website with a code I can use only to soon find out the code is inactive and expired ages ago! A lot of those sort of sites will keep old voucher codes on there just for SEO purposes which obviously are of huge annoyance to us consumers.
It's not even just vouchers that Pouch will let you know about. If there are any other discounts or sales going on the app will let you know as soon as you arrive at the site which will save you time again looking through websites such as HotUKDeals making sure you've got the best deal you can!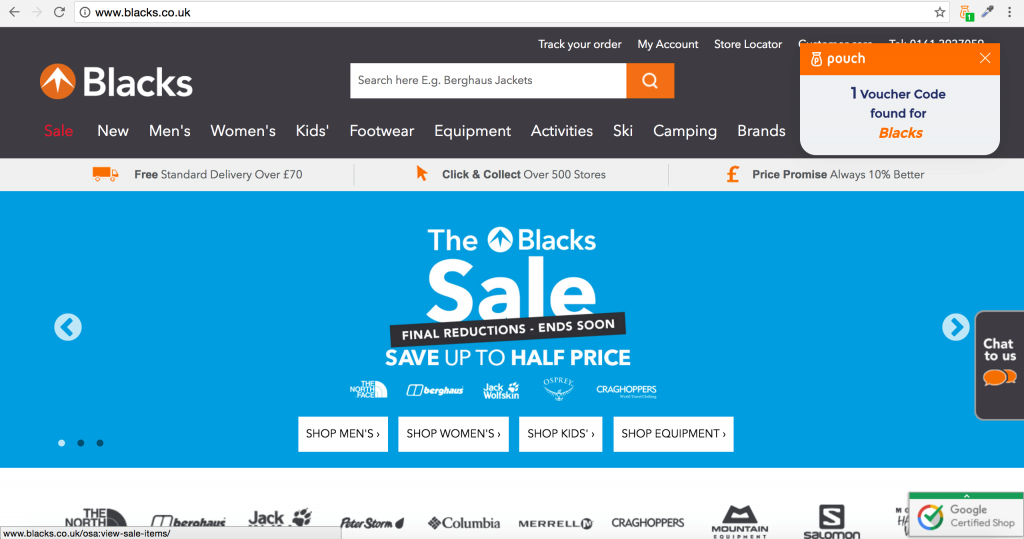 Of course you always need to buy the essentials for holiday before you go and that is again when Pouch! has got your back! It doesn't matter if is anything from clothes to toiletries you will always be able to get them cheaper by using this!
With new retailers being added all the time no matter what you plan on taking on your family holiday you will end up saving a bundle of time and money!