We've been celebrating Bonfire Night in the UK for centuries, although it's less for historical reasons and more because we all like to get together and eat toffee apples around a big old fire, right? Well, with the pandemic cooling down, lots of local events will be back up and running, but if you're still a bit nervous about crowds, why not throw together your own with these Bonfire Night at home ideas?
Here are some tips and tricks to help you celebrate the season with your close family and friends in your own backyard…
What is Bonfire Night?
Bonfire Night, or Guy Fawkes Night, is held every year on the 5th November to commemorate the day way back when Guy Fawkes and his conspirators tried to blow up the Houses of Parliament in London, UK with a gunpowder explosion.
They failed and were executed for their crimes, and the UK government named the day as one of thanksgiving and celebration for the failure of the murderous plot. Over the years the event has evolved into what we now know as bonfire night.
A typical Bonfire night celebration includes:
A big bonfire.
Sometimes a straw figure is placed on the fire as a metaphor for the rejection of hatred and terrorist figures.
Fireworks to represent the failed explosives.
Bonfire night food such as toffee apples and cinder toffee.
Fun and games.
Bonfire Night At Home Ideas
If you're anxious about crowds or don't want your little ones running off alone, why not host Bonfire Night at home? There are loads of ways you can get in the spirit, and the components are much more accessible than they used to be.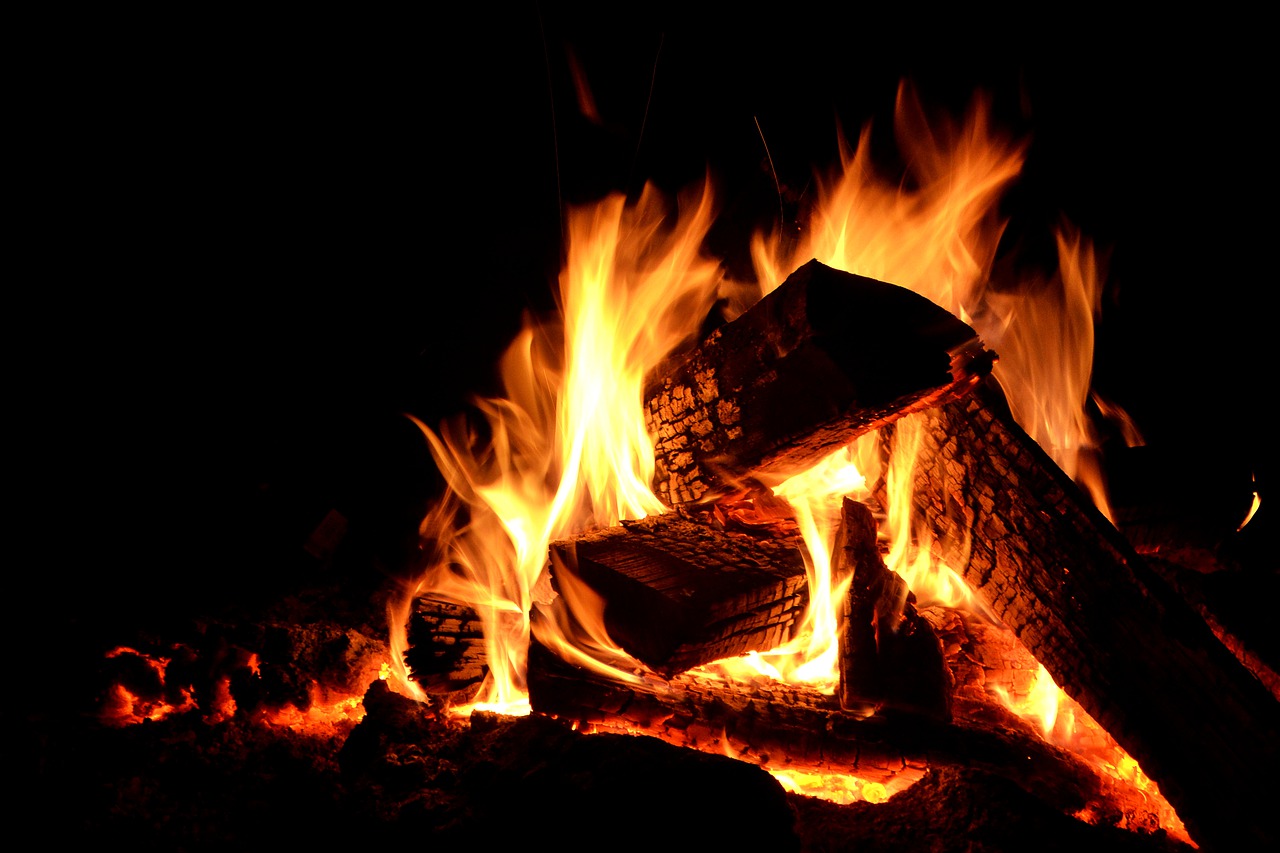 Bonfire Alternatives:
Instead of building a bonfire that might disturb your neighbours and leave a big old mess in your garden, you could use a fire pit instead. These are specially-made fireproof bowls or domes designed to keep the fire contained and keep all those close to it, safe and warm.
What's more, once you're all done and the fire has burned down, you can use a firepit cover to protect the ashes from flying everywhere for an easy clean up the next day.
Top Tip: if it's looking to be a cold night, then an additional patio heater and nice snug clothes might be a good call.
Make your own straw 'Guy':
Instead of the classic straw man, why not let your kids make a figurine of something that frightens them? Maybe it's a spider or ghost? Whatever it is, making a figurine and burning it on the fire is a different way to help them overcome their fear and grow more confident.
Alternatively, don't burn the guy at all. Instead, make it your 5th November mascot and theme the night around it. You could use leftover pumpkins from Halloween or use old scrappy clothes and decorate your outside space with them as the centrepiece.
Fireworks at home:
It's easy to find fireworks for an at-home display these days – even supermarkets sell them. Just make sure you adhere to all the rules and guidance on the packaging to keep everyone and everything safe. Giving your neighbours a heads-up is a good idea too – especially those with pets who might get scared.
If you don't have the garden space, you could go for a walk together to the nearest hilltop to watch the local display. Or maybe forego the fireworks altogether and go crazy with some sparklers instead? These are much safer and burn out very easily and quickly. Plus, if you've got a camera or an app on your phone with an adjustable shutter speed, you can take fun long exposure photographs with sparklers. Why not try to write your names or draw a picture?
Make some Bonfire Night food:
What's Bonfire Night without the toffee apples or candy floss or cinder toffee? These sweet, autumnal flavours are synonymous with the 5th of November, and they're really easy to rustle up.
Cinder toffee is the same as honeycomb, so you could go out and buy loads of those well-known chocolate bars, or try and make some yourself with Golden Syrup, Butter, Caster Sugar and Bicarbonate of soda. It's a bit like a science experiment, so why not let the kids help?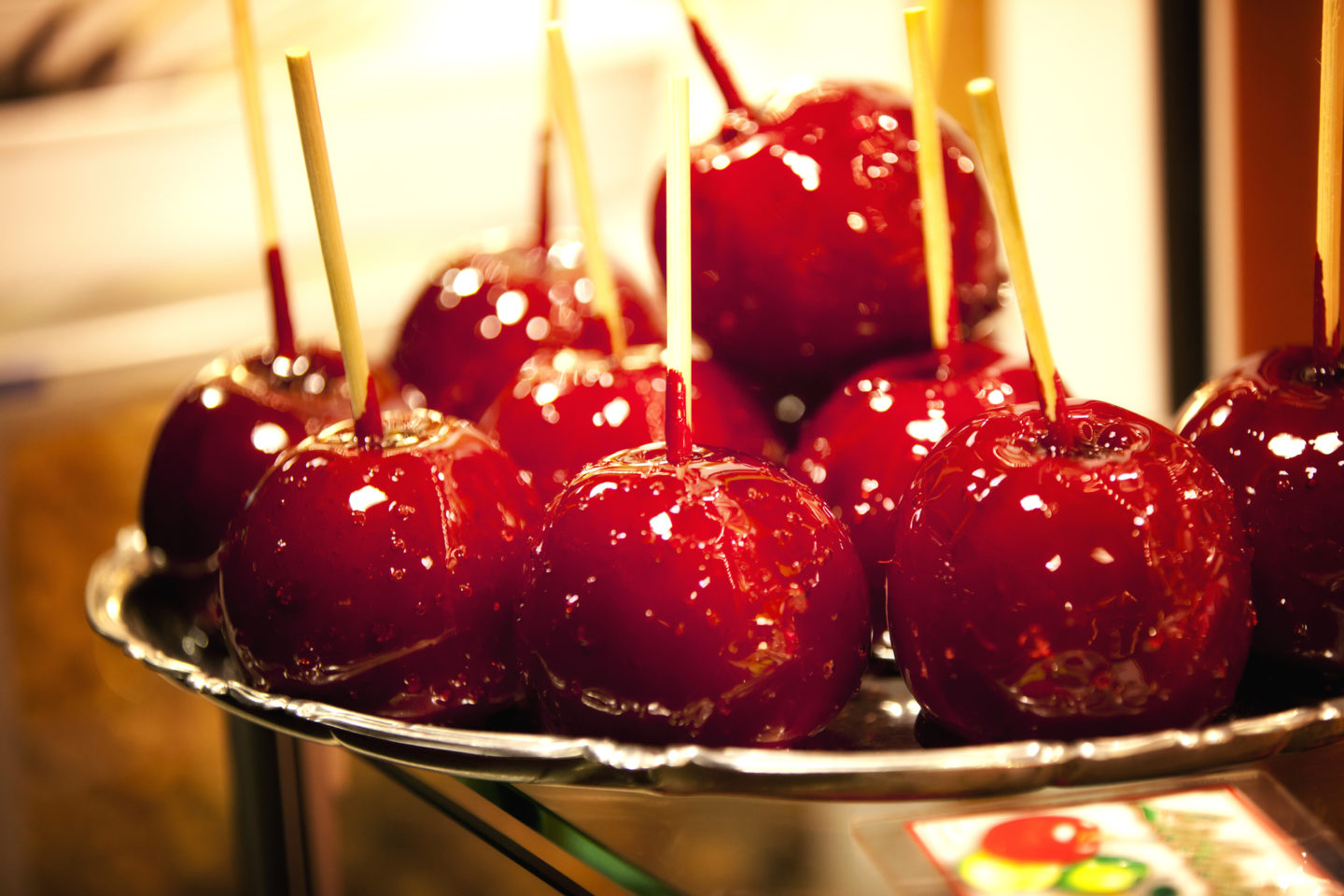 Apples can be covered in toffee or chocolate and decorated with anything you like, so making them (and eating them) is a great family activity.
Don't forget to pair all this sweet deliciousness with some more national fare, like hot dogs, chilli, pulled chicken burgers and more. Just think of easy-to-eat options that are ideal for enjoying around the fire.
Homemade Fun and Games:
The great thing about Bonfire night at home is you can go all out with what you and your family like. Here are some ideas:
Set up an outdoor cinema with your favourite seasonal films using a projector and a white sheet.
Put out the garden Jenga, Twister and Snakes and Ladders games to play together.
Start while it's still light with a scavenger hunt and a Bonfire-themed prize for the winner
Film some silly videos with glowsticks by attaching them to your bodies and dancing around in the dark.
Bonfire night is a bit of a British Tradition, and loads of local firework events go all out with a fairground, burger vans, sweet stalls and more. But for the more anxious or cost-conscious of us, an at-home event where you can do and eat what you like with your close friends and family is just as good.