Firework Displays are starting to appear again, many were cancelled last year due to the pandemic. so its understandable that many places are cautious about putting on large events, however there are some available for you to enjoy, so if you are wondering are there any firework displays near me, check out these. if you know of any more please let us know and we will add them to the list. Remember fireworks are pleasant but rather loud so safeguard your ears by visiting a London ear wax removal clinic like Verified Hearing or any other nearby ear clinics.
Ally Pally's Fireworks Festival
Location : Alexandra Palace, Alexandra Palace Way, London N22 7AY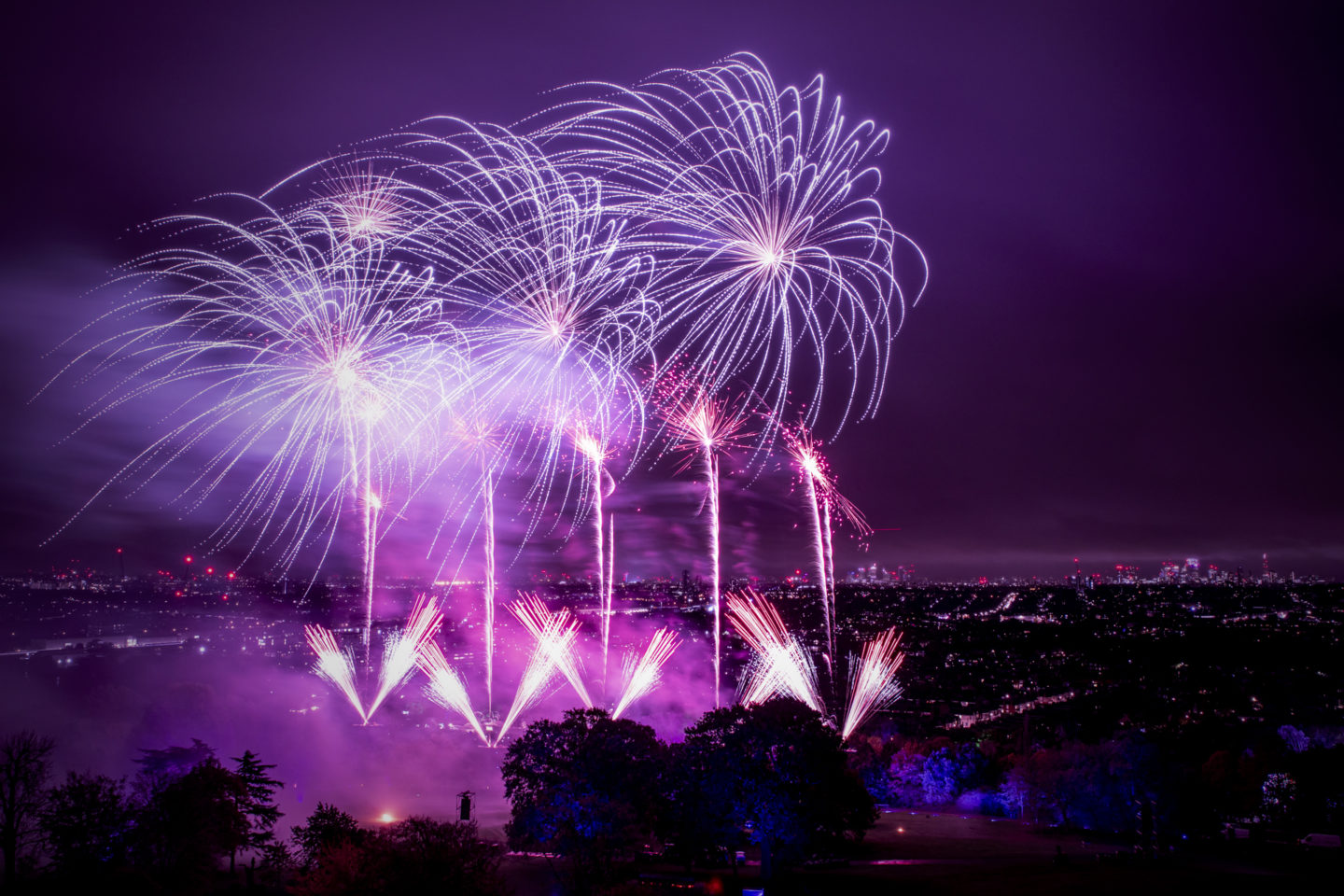 Alexandra Palace has confirmed that its much-loved annual Fireworks Festival will be
returning this winter. Taking place on Saturday 6 November, visitors will be welcomed to the Palace's beautiful park , which provides plenty of space for everyone to enjoy the fun.
The venue will be taking on a full Festival feel, with outdoor live music, DJs and street food spread around the site. Award-winning BBC DJ and champion of party-starting soul, garage and RnB, Trevor Nelson, will head the bill with a big set of classics.
Against the backdrop of Ally Pally's breath-taking, panoramic views of London, the now legendary firework display will light up the epic skyline, sound-tracked by a specially curated playlist. There will be a gigantic family area, including fire juggling and other entertainment, with plenty of space for families to celebrate the evening together. You can step inside the Palace itself, with the ice rink featuring an ice disco, while the Great Hall will be transformed, as is now tradition, into the UK's largest German Bier Festival, with an accompaniment of pulsating live music, including tribute act Wannabee: The Spice Girls Show
Opening Dates/Times/Prices : for further information CLICK HERE
Ascot Fireworks Spectacular Family Raceday
Location : High St, Ascot SL5 7JX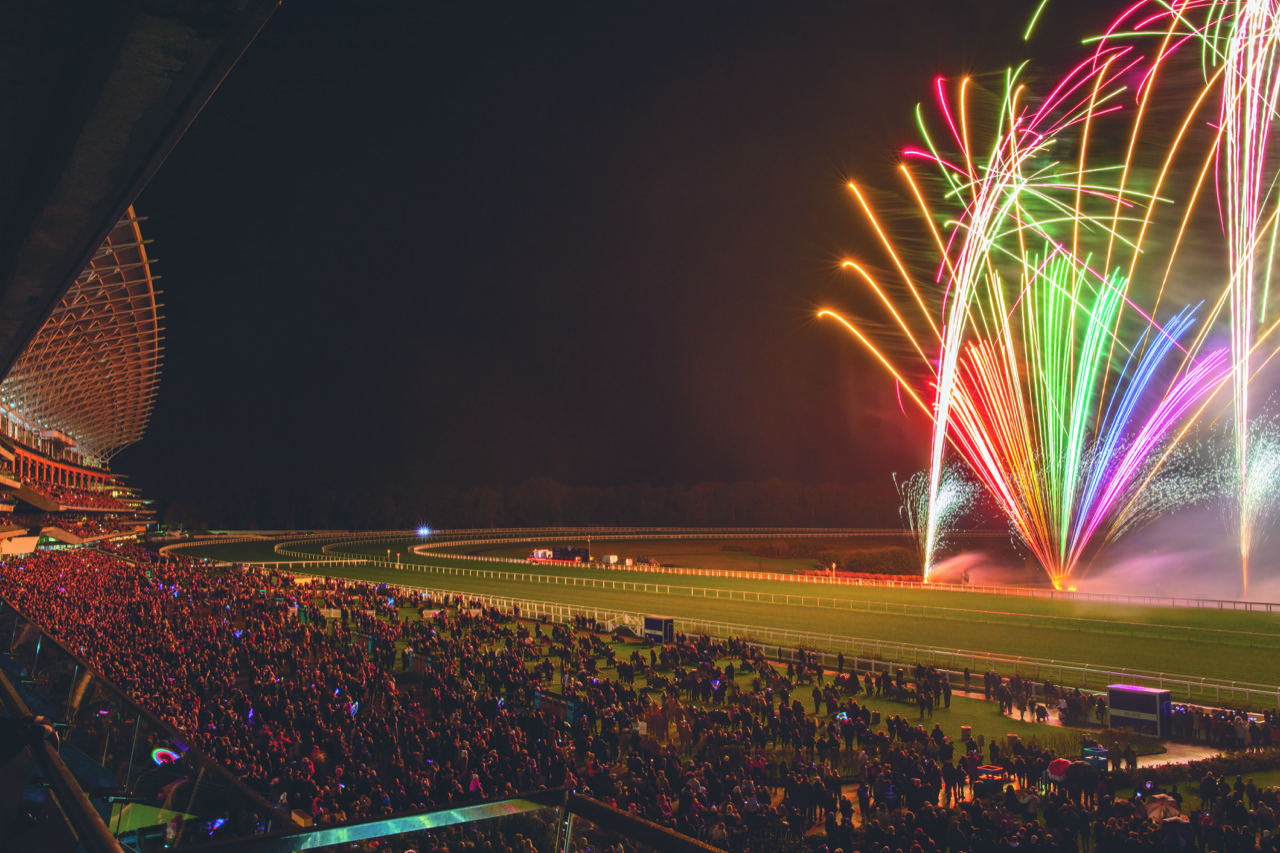 Kicking off the 2021/22 season with a bang, families can enjoy the Fireworks Spectacular Family Raceday.
The Fireworks Spectacular Family Raceday will include a wide array of Halloween-themed family friendly activities, along with the return of the spectacular fireworks that are synonymous with the autumnal raceday. Fairground rides include a ghost train and haunted house tour along with a range of friendlier rides for younger ones. Rides are free of charge until 4pm and cost just £1 after, with all proceeds going to various local Berkshire charities and schools that are supported through
the racecourse's partnership with the Ascot Round Table.
Other October raceday activities include wizard school and potion making, a creepy crawly petting zoo, pumpkin carving and a slime workshop. The racecourse will come to life as the evening draws in as a spectacular 20-minute fireworks display, with more than 20,000 shots fired, will light up the Berkshire skies from the centre of the racecourse's track.
Opening Dates/Times/Prices : for further information CLICK HERE
Conkers Fireworks Spectacular
Location : Rawdon Road (B586), Moira, Nr. Ashby-de-la-Zouch, Derbyshire, DE12 6GA, UK
Two nights of Family Fireworks in the Forest!!
The best Fireworks Display with Laser Dancers and Fire Breathers and Laser Show in The National Forest!
In addition to the spectacular fireworks show, there will be:
Laser Dancers
Fire Breathers
Fairground Amusements
Sparkler Sales & Safety Zone
Train Rides (£2.00 per person)
Opening Dates/Times/Prices : Event has now passed check back in 2022
Sledmere House
Location : Sledmere, Driffield, Yorkshire, YO25 3XG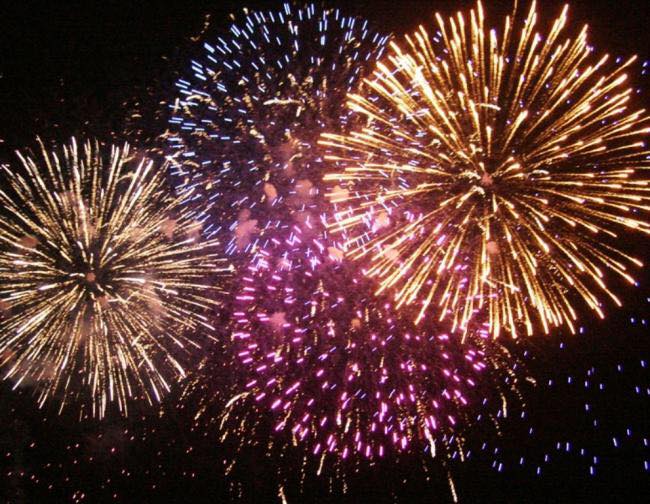 Musical Fireworks Spectacular 2021
It's the 6th year of Sledmere's fantastic Musical Firework Spectacular event and its set to be the best! They have some fantastic and terrifying tunes ready to accompany the most amazing big bangs and mesmerising colours to light up the sky with a spectacular spooky twist!
This years theme is 'A FRIGHTFUL FIRWORK BONANZA' and dressing up in your favourite Halloween costume is not essential but definitely recommended.
Opening Dates/Times/Prices : for further information CLICK HERE
Theme Park Firework Displays
Looking for a great family day out, how about a day at the theme park, followed by a stunning Fireworks Display ?
Alton Towers Fireworks
Location : Farley Ln, Alton, Stoke-on-Trent ST10 4DB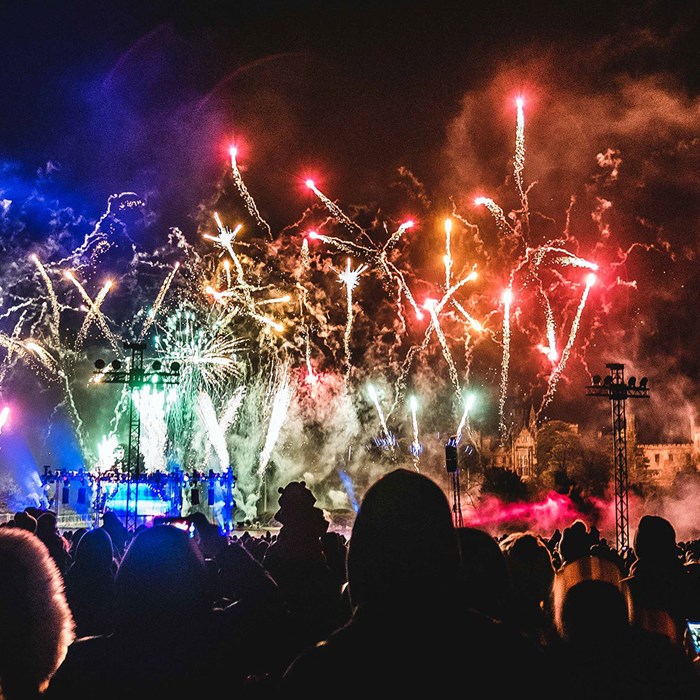 Hosted on the closest weekend in November, our Bonfire Night fireworks events span three whole days! Be sure to book in advance to avoid missing out.
Because it's much more than whizz-bangs. Our Fireworks nights provide a final chance to enjoy our mind-blowing, heart-pounding, record-breaking rollercoasters, rides and family attractions before we bid our season goodbye. And because we're open late for the fireworks, you can ride our coasters in the dark for extra scares, screams and shrieks. For a truly head-spinning, mega-grinning experience, book your ticket today!
What's more, as the theme park stays open late for the fireworks display, you can even ride in the dark!
Opening Dates/Times/Prices : for further information CLICK HERE
The Big Sheep Fireworks & Bonfire Fiesta
Location : Abbotsham Rd, Abbotsham, Bideford EX39 5AP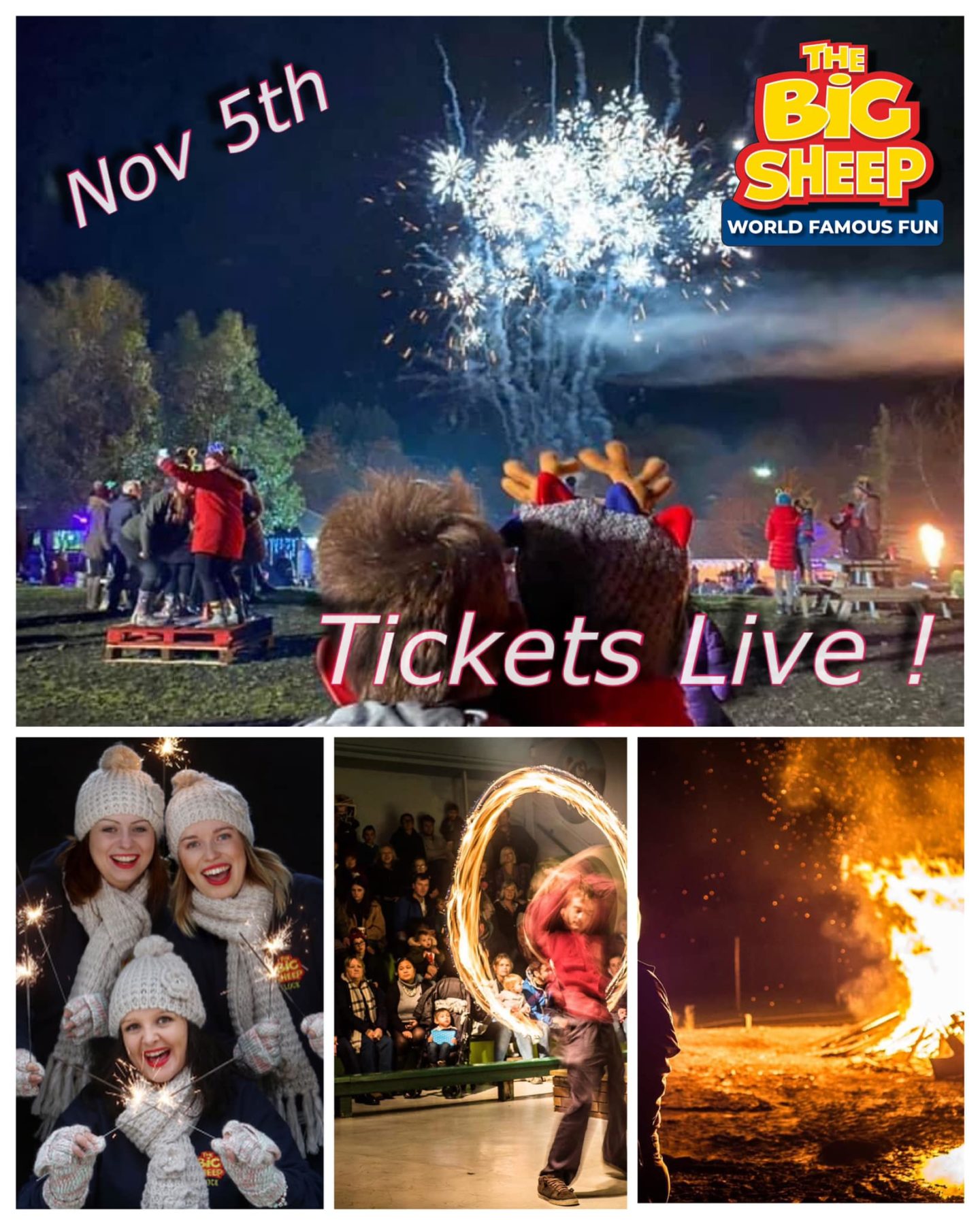 Remember, remember the 5th of November – Bonfire and Burgers – Fireworks and Fun; The BIG Sheep in Bideford will be the best place to celebrate this year's Guy Fawke's night on Friday 5th November.
Dig out your woolly hats, scarves and gloves, wrap up warm and enjoy the heat from our BIG Bonfire! Toast your marshmallows, spin your sparklers and tilt your head up high to see the BIGGEST and BRIGHTEST fireworks around!
Opening Dates/Times/Prices : Event has now passed check back in 2022
Drayton manor Brit-Tastic Fireworks Extravaganza
Location : Drayton Manor Dr, Fazeley, Mile Oak, Tamworth B78 3TW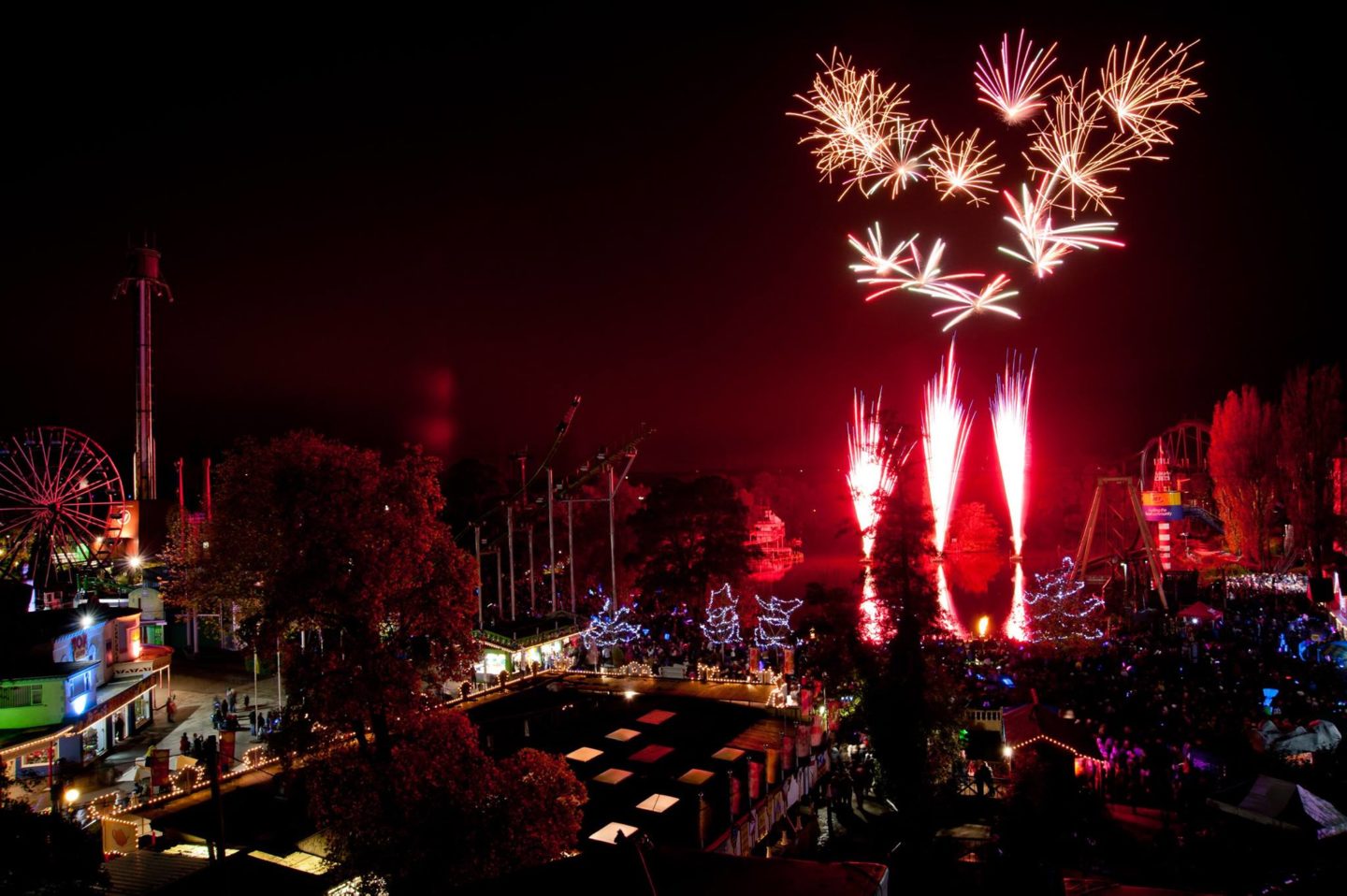 It's back… with a BANG! Join Drayton manor as they paint the sky red, white and blue in the BRIT'tastic Fireworks Extravaganza on Friday 29th and Saturday 30th October 🎆
Enjoy a fun-filled day at the park, with over 100 rides and attractions including family thrills, Thomas Land, the 15-acre Zoo and spooky live entertainment! Then once the sun goes down, experience all the highlights of the past year with the very British fireworks display – bright, bold, and better than ever! Watch the fireworks whirl and spiral, as we take a look back on 2021 – the year we all came together again.
The whole family will enjoy the fantastic fireworks display over the lake, before experiencing rides in the dark to close out the 2021 season. Please note, some rides will close at dusk due to visibility. Selected rides will also suspend during the fireworks display.
Opening Dates/Times/Prices : for further information CLICK HERE
Gullivers World/Valley November Fireworks
Location : Shackleton Cl, Old Hall, Warrington WA5 9YZ
Location : Mansfield Rd, Sheffield S26 5QW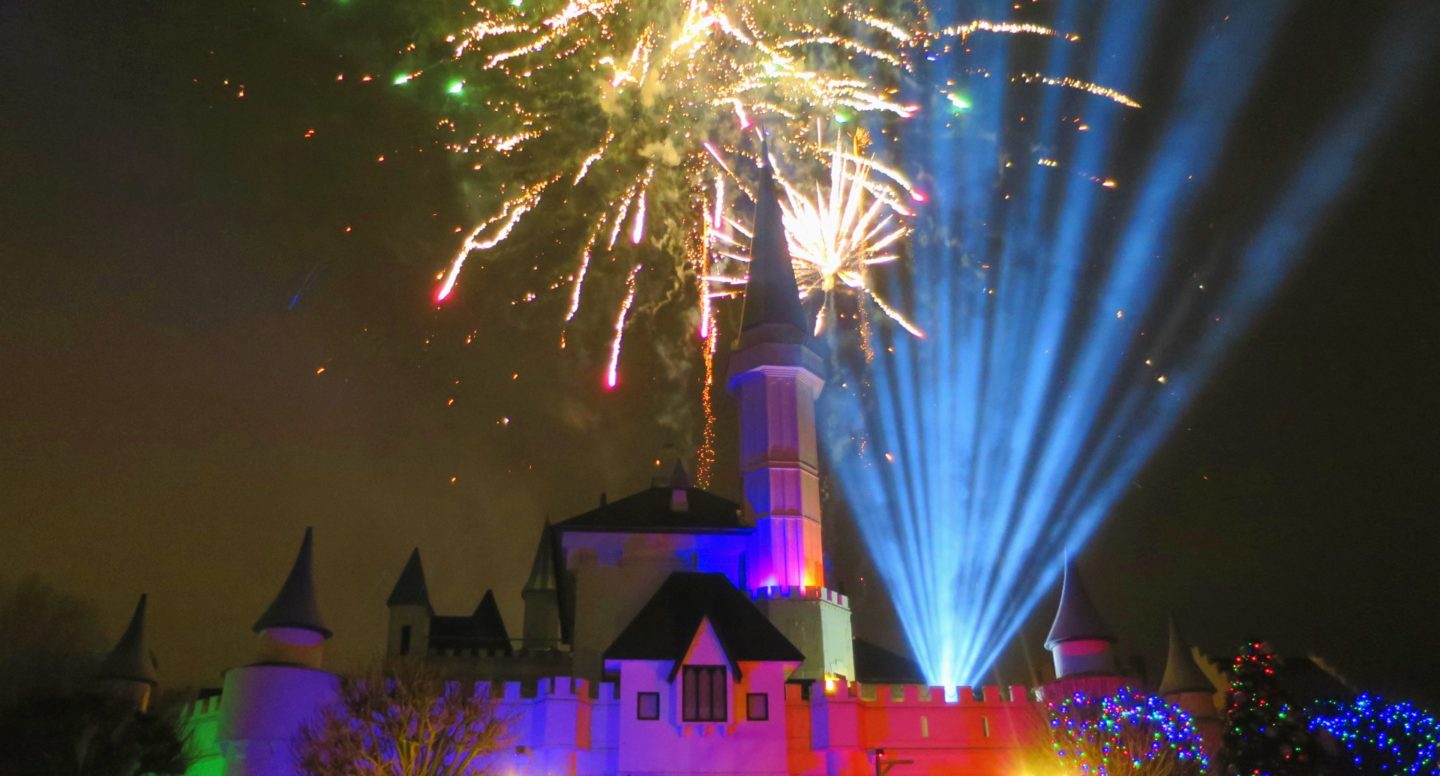 Gulliver's World will be open from 12 midday until 8pm for one very special event. Enjoy hours of theme park rides, attractions and entertainment, complete with a spectacular fireworks display in the evening. Explore the fantastic themed areas across Gulliver's World such as Safari Kingdom and The Lost World of the Living Dinosaurs.
The fireworks display will be taking place at approximately 7:30pm.
Opening Dates/Times/Prices : for further information CLICK HERE for warrington and HERE for South Yorkshire
Gullivers World/Valley Festive Fireworks
Light up your Christmas with our Festive Fireworks event! Enjoy a brilliant family day out on park exploring our huge selection of rides and attractions. We'll have some magical Christmas shows running throughout the day. To really celebrate the festive season join Gully and the Gang for our Christmas fireworks display taking place at approximately 6pm.
Opening Dates/Times/Prices : for further information CLICK HERE for Warrington and HERE for South Yorkshire
Legoland Fireworks
Location : Winkfield Rd, Windsor SL4 4AY
Enjoy an AWESOME day at the LEGOLAND® Windsor Resort with all your favourite rides, live shows and attractions followed by some of the best fireworks in the country!
Plus, you can transform the incredible fireworks display into exploding LEGO® bricks with the magic Brick glasses* that put the 'spec' into spectacular.
Opening Dates/Times/Prices : for further information CLICK HERE
TwinLakes Firework Night
Location : Melton Spinney Rd, Melton Mowbray LE14 4FF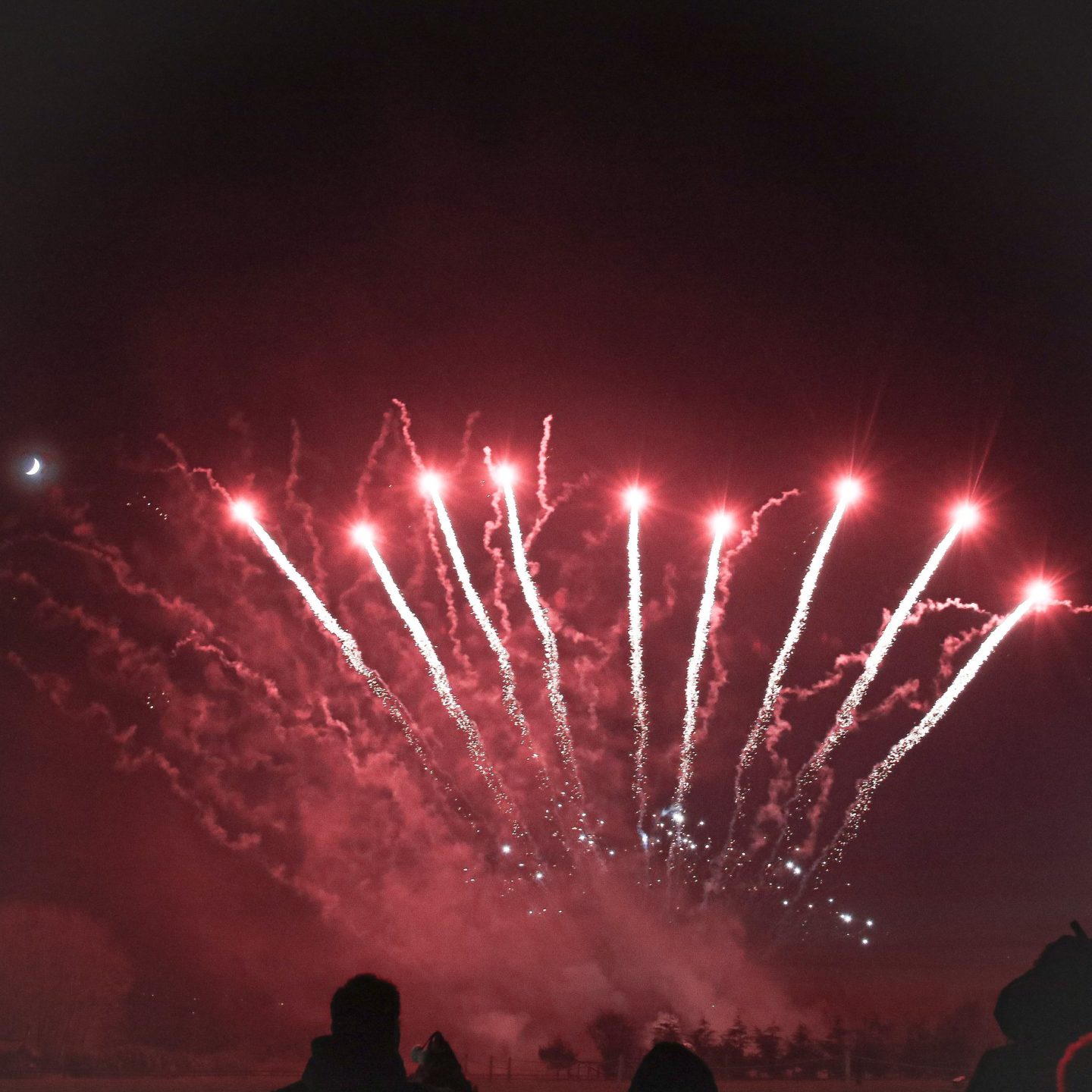 Our renowned Firework Night is back for 2021! Join us on Saturday 6th November from 10am for:
🤩Enjoy a full day at Twinlakes
💥Marvel at our extended firework display!
🎢Experience the thrill of our rides in the dark!
🎉Live entertainment
🌭Great food
🥳The best atmosphere around!
Opening Dates/Times/Prices : for further information CLICK HERE
No Bang/ Low Bang Fireworks Displays At Farm Parks
If you are anything like my children they love the sparkle and the sight of the fireworks but not so keen on the bangs, so these Low Bang or No Bang events taking place at the various farm parks sound like a great idea.
Avon Valley Park Fireworks To Music
Location : Pixash Ln, Bath Rd, Keynsham, Bristol BS31 1TP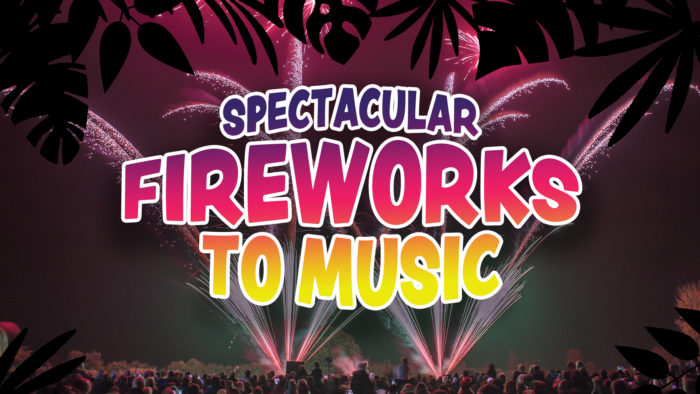 This hugely popular event is back with a reduced capacity to help with social distancing guidelines. They have teamed up with Aardvark FX, their world-class pyrotechnics and special effects friends to bring you another jaw dropping spectacular!
Tickets in advance only. Due to the popularity of this event and the reduced capacity they expect it to sell out quickly.
Opening Dates/Times/Prices : Event has now passed check back in 2022
Barleylands Drive In Toddler Fireworks
Location : Barleylands Farm Office, Barleylands Rd, Billericay CM11 2UD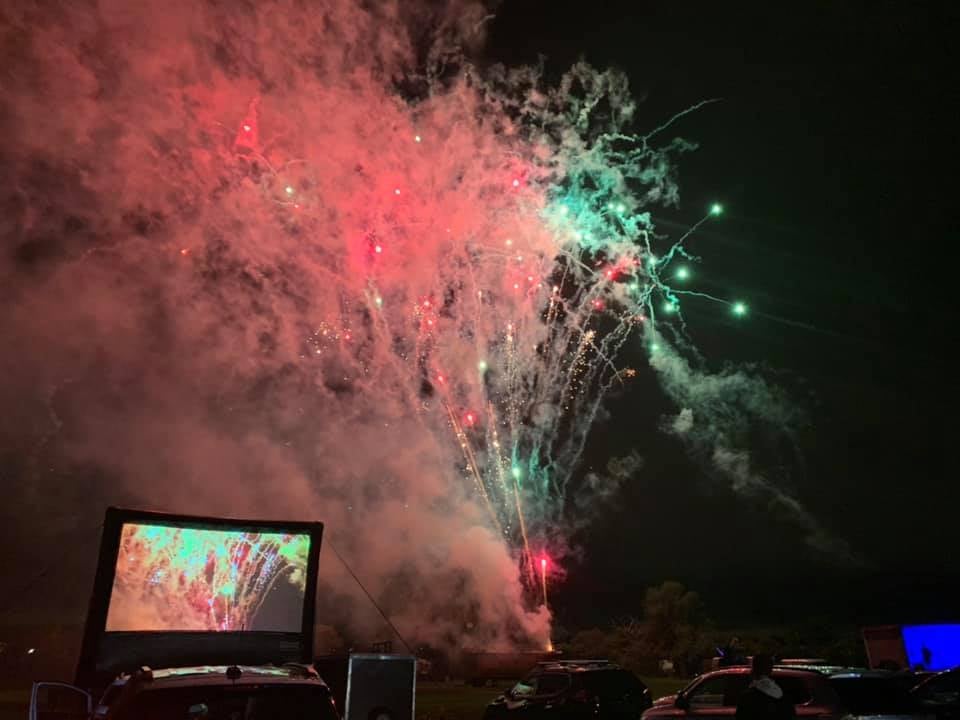 Hosted by Britain's Got Talent Semi-Finalist Bam Bam!
Event Schedule
– Gates will open at 4.30pm where you will be guided to your designated parking space.
– Throughout the evening you will be able to watch the entertainment from within your car, or in your allocated standing area to the right of your vehicle. You can 'tune in' to our very own radio station to hear the show played through your car!
– The event will kick off at 5pm with our host Bam Bam (you may recognise him from the Britain's Got Talent semi-finals or our 2020 fireworks shows) – the little ones just love him!
– We will end the evening with a stunning, child-friendly Firework Display which starts at 6pm (approx duration 15 mins).
Opening Dates/Times/Prices : for further information CLICK HERE
Cannon Hall Bonfire Spectacular
Location : Bark House Ln, Cawthorne, Barnsley S75 4AT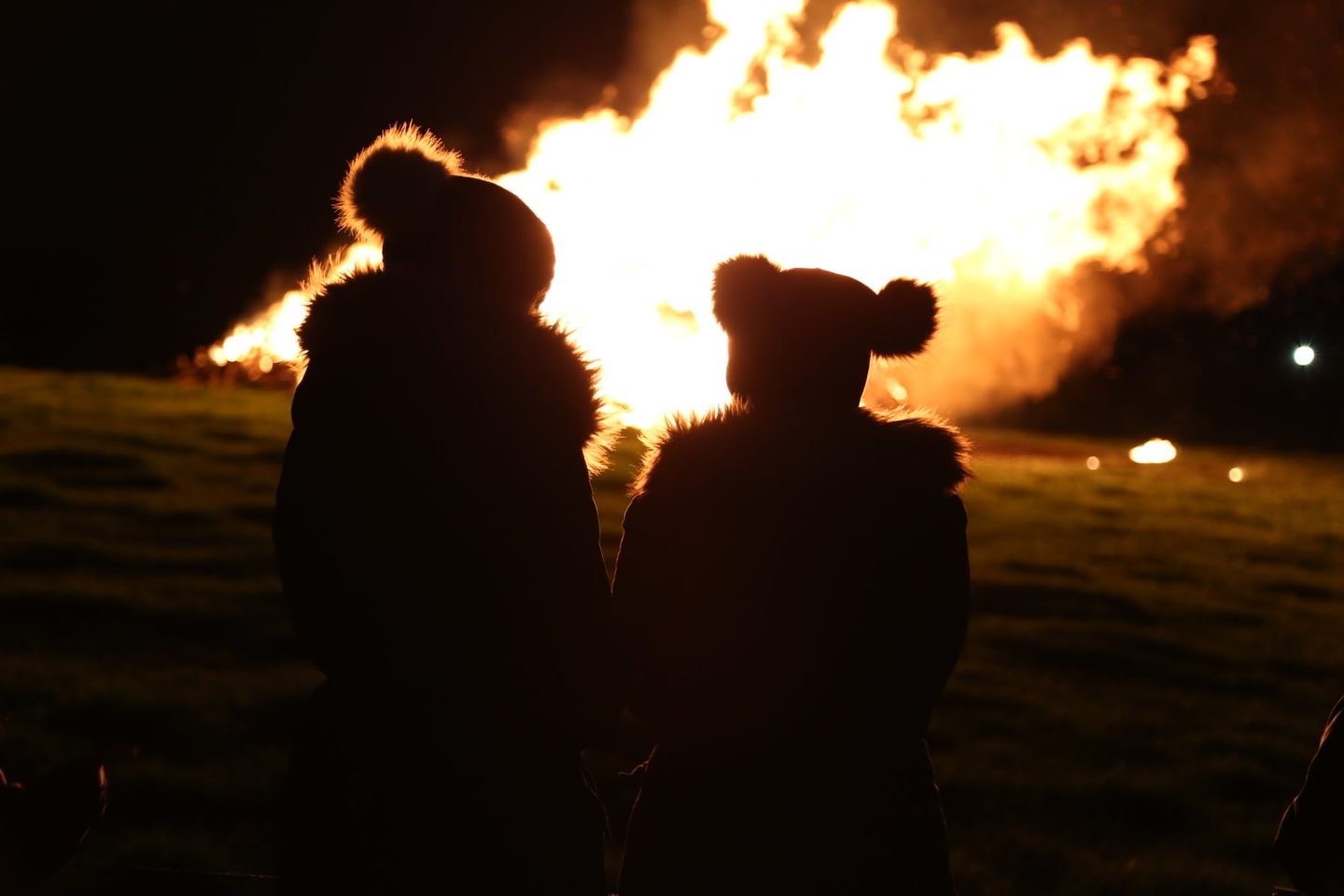 With tickets for our bonfire, you can enjoy a full day out at Cannon Hall Farm – seeing the amazing animals, exploring our playgrounds and meeting the reptiles in our reptile house. Our bonfire spectacular is perfect for families with young children – because in deference to our animals we use special, quieter fireworks set to music.
The bonfire themed fun will kick off with a kids disco with party hosts from the CopyCat Party Company in our marquee which runs from 1pm.
The day will be rounded off with the bonfire which will be lit at 4.30pm and the firework display at 6pm.
Opening Dates/Times/Prices : for further information CLICK HERE
Godstone Farm Low Bang Fireworks
Location : Tilburstow Hill Road, Godstone, RH9 8LX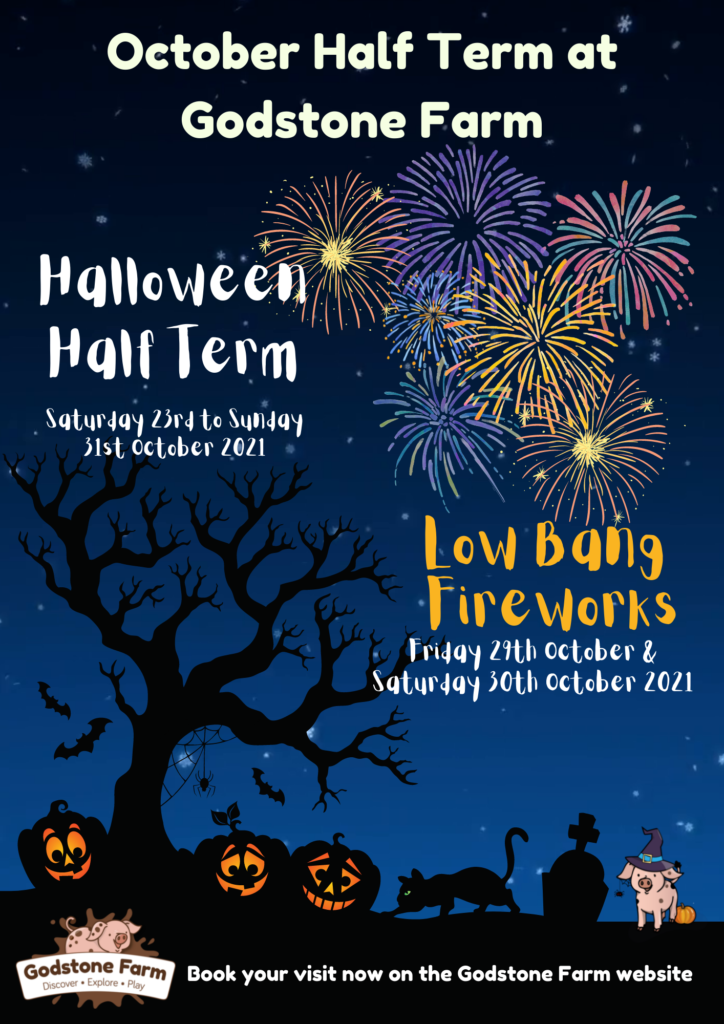 With Farm Entry, you can enjoy the Farm Trail, Animal Holding, Pond Walk, The World of Dinosaur Roar! Discovery Trail, Outdoor Play and Indoor Playbarn. Please note, during busy periods we will be operating 30 minute time slots within the Indoor Playbarn. Also join them for fun Halloween activities including Ghost Rangers Trail, Pumpkin Painting, Mini Horrid Walk and Meet and Greets.
Also available, on Friday 29th October and Saturday 30th October, enjoy a Low Bangs Fireworks display. With all the colour and dazzle, with less noise – the Fireworks display is great for the little ones! With entry from 5pm, enjoy a pre-arrival show and the Fireworks display – why not make a day of it and save by purchasing our 'Halloween and Fireworks Bundle Ticket'!
Opening Dates/Times/Prices : for further information CLICK HERE
Mead Open Farm Park Fireworks
Location : Stanbridge Rd, Leighton Buzzard LU7 9JH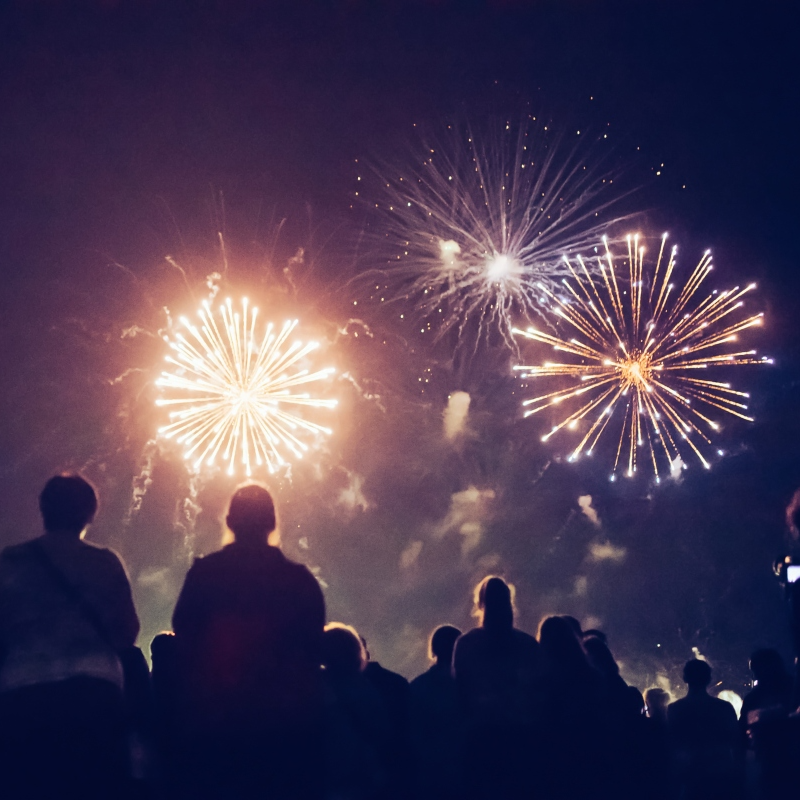 Arrive anytime from 4pm to enjoy the Farm Fun (last entry 6pm), with Fireworks at 6.30-6.45pm (make your way to our Camping Field 6pm-6.15pm). Event finishes at 8pm.
For just £14 per person (£10 for Annual Members) and children under 18 months FREE, enjoy an amazing evening of Farm Fun and Fireworks this November!
Opening Dates/Times/Prices : for further information CLICK HERE
Pink Pig Farm Silent Fireworks
Location : Holme Hall, Holme Ln, Scunthorpe DN16 3RE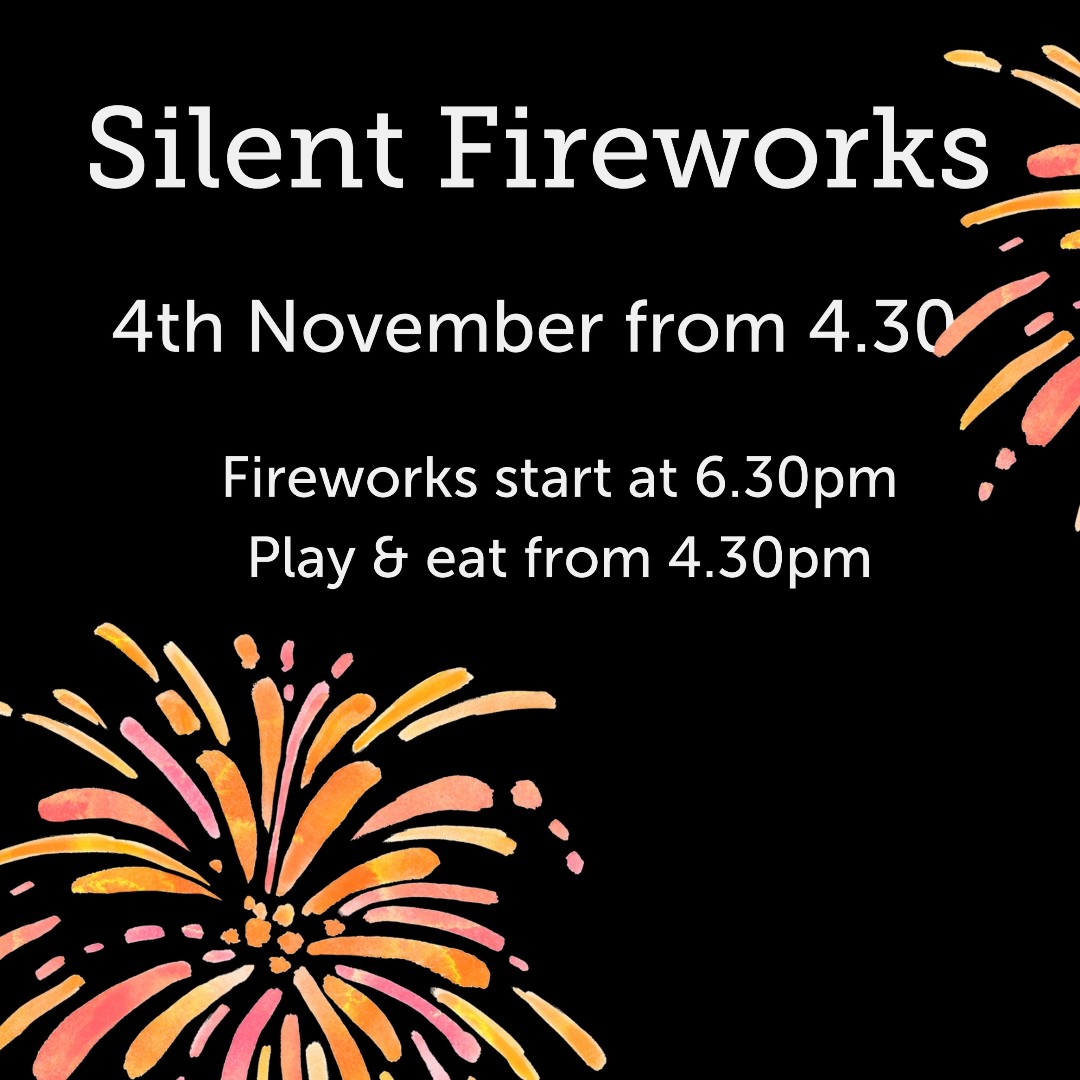 Join us for fireworks that sizzle and gently pop, definitely no loud bangs, all set to music.
Delicious bonfire food & drinks will be available from inside the paybarn and outside near our firework field.
There will be plenty of time to play inside or outside with fireworks starting at 6.30pm.
Book your slot from 4.30pm.
Please note that every person needs a ticket, even if tiny!
Opening Dates/Times/Prices : for further information CLICK HERE
Walby Farm Bonfire Bonanza
Location : Walby Farm Park, Walby, Crosby-on-Eden, Carlisle CA6 4QL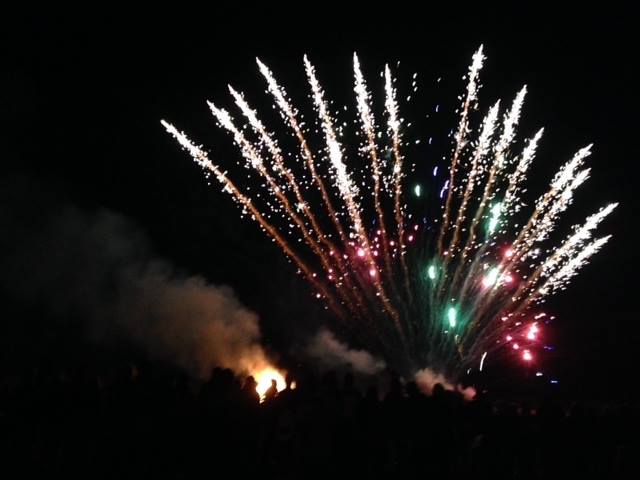 The Bonfire & Fireworks display will be held in the event field, well away from the animals who will be safely moved off site or tucked away in the Animal Barn, supervised by a member of the Livestock Team. The Bonfire & Fireworks can be viewed from the decking area but are a short walk across a grass field, which may be muddy, please don't forget to dress for the weather and wellies are advised!
The Cowshed Café will be open for delicious, home-cooked hot food and drinks, along with the Piglets' Pantry. The Cowshed Café currently has an online ordering system (via a QR code on site) with Click & Collect. Our Indoor Adventure Play Barn and undercover Milecastle 62 will be open (due to flexibility in timings there is no requirement to book play sessions for this Event).
Opening Dates/Times/Prices : for further information CLICK HERE
Willows Activity Farm Fireworks
Location : Coursers Rd, St Albans AL4 0PF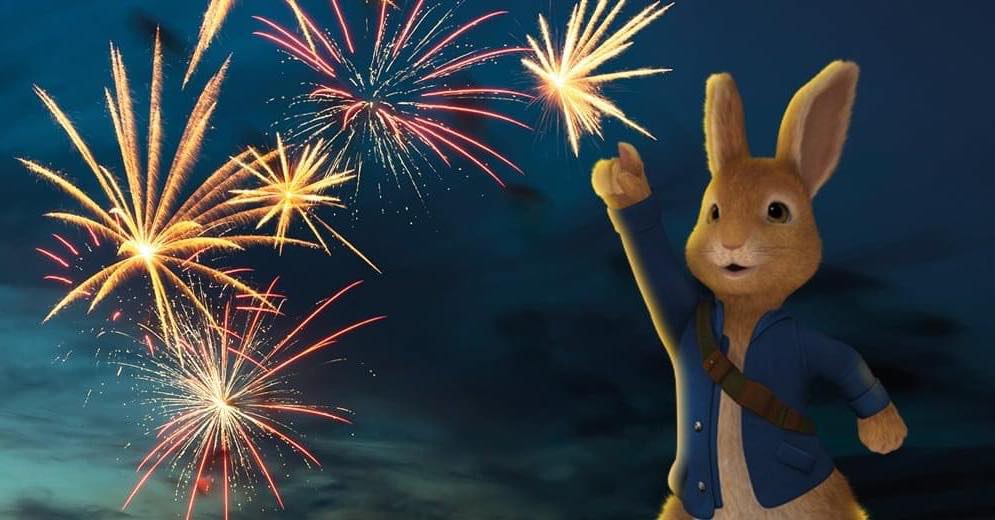 We're excited to announce that our Willows Fireworks Evening is back with a fizz, pop and a very low bang! Join us on 5th and 6th November as we light up the sky above the farm and enjoy an evening of crackling good fun.
Gates open at 5.30pm and our fairground rides, ride-on JCBs, soft play, Peter Rabbit's Adventure Playground and other selected activities will be available. The firework display will start at 6.30pm.
All of our animals will be moved away from the firework area and will be looked after by our fabulous Livestock Team during the event.
Opening Dates/Times/Prices : for further information CLICK HERE