During the winter months, many families, couples, and groups of friends choose a skiing holiday rather than heading to the sun. It can be so much fun. Skiing is a great way to feel closer to nature, feel that adrenaline pumping, and just embrace a different sport. So if you love a skiing holiday you may be wondering where you should go.
Which Ski Resorts in Europe will you choose ?
Europe is one of the best places to consider a skiing trip. The Alps are the highest mountain range in Europe that goes across many countries including France, Monaco, Switzerland, Italy, Austria, Germany, Slovenia. There are so many fabulous locations within them to explore with some fabulous resorts each offering something different. Europe is stunning in the summer, but some of these locations cannot be beaten when it comes to the beauty of the snow and how much fun you can have there. So with that in mind, here are some of the best ski resorts in Europe.
French Ski Resorts
One of the most popular locations when it comes to skiing is to head to France. The Alps and other locations within France have some of the best locations to enjoy your skiing holiday. You really cannot beat France for skiing, which makes it one of the top hotspots to head to for winter sports. So here are some of the best ski resorts in France that you might want to consider for your next trip.
Courcheval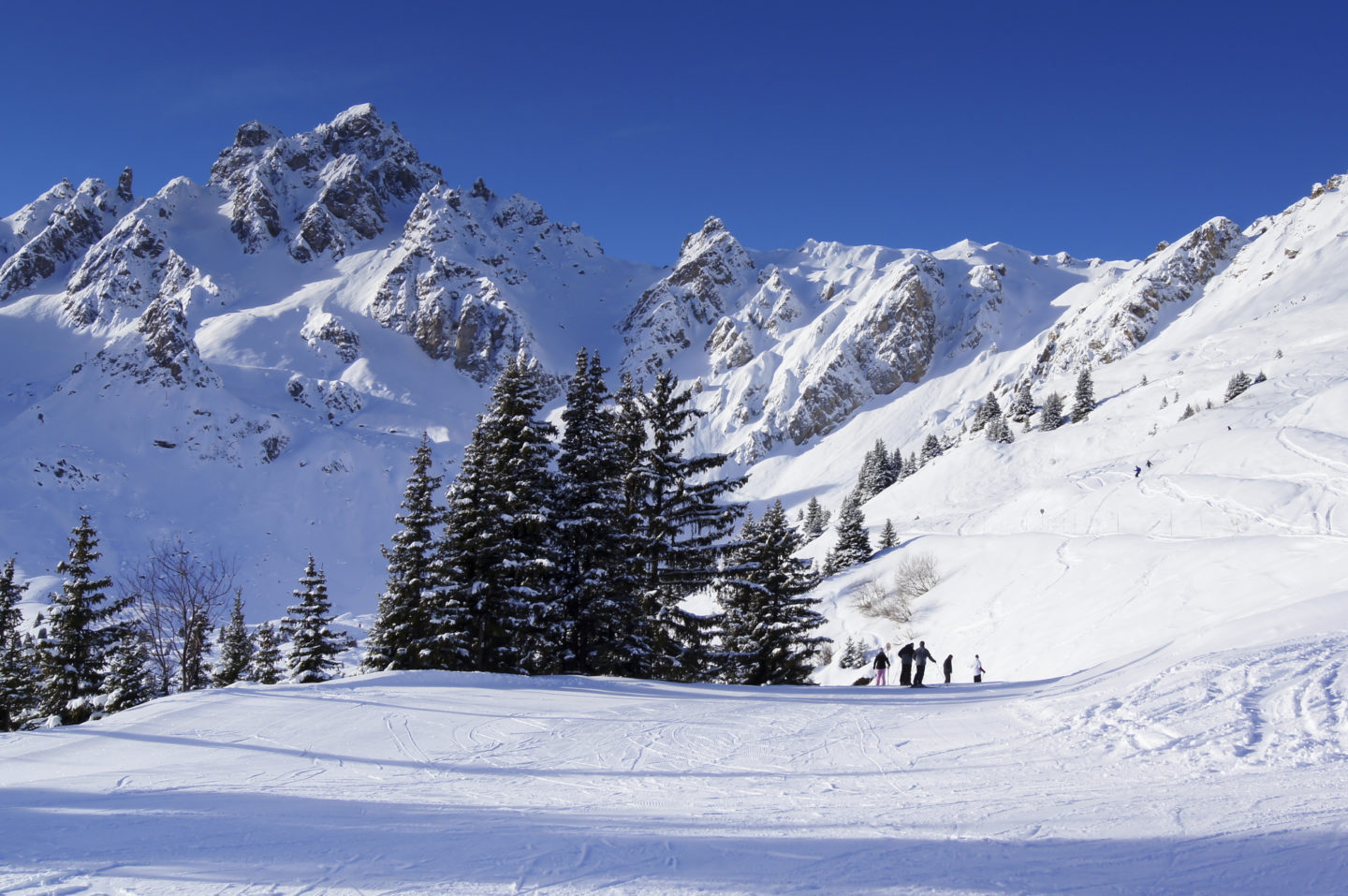 This is one of several inter-linked ski resorts known as Les Trois Vallees which translates to the three valleys. There are 60 lifts that give you access to over 600km f interlinked ski runs. It is such a great resort and while it might appeal to more experienced skiers, you will also find that this place is extremely family-friendly. There are also varying accommodation types from beautiful and luxurious hotspots to more budget-friendly alternatives. It is such a great location to ski and one of the more popular resorts in France.
Check Out some great places to stay
Val D'Isere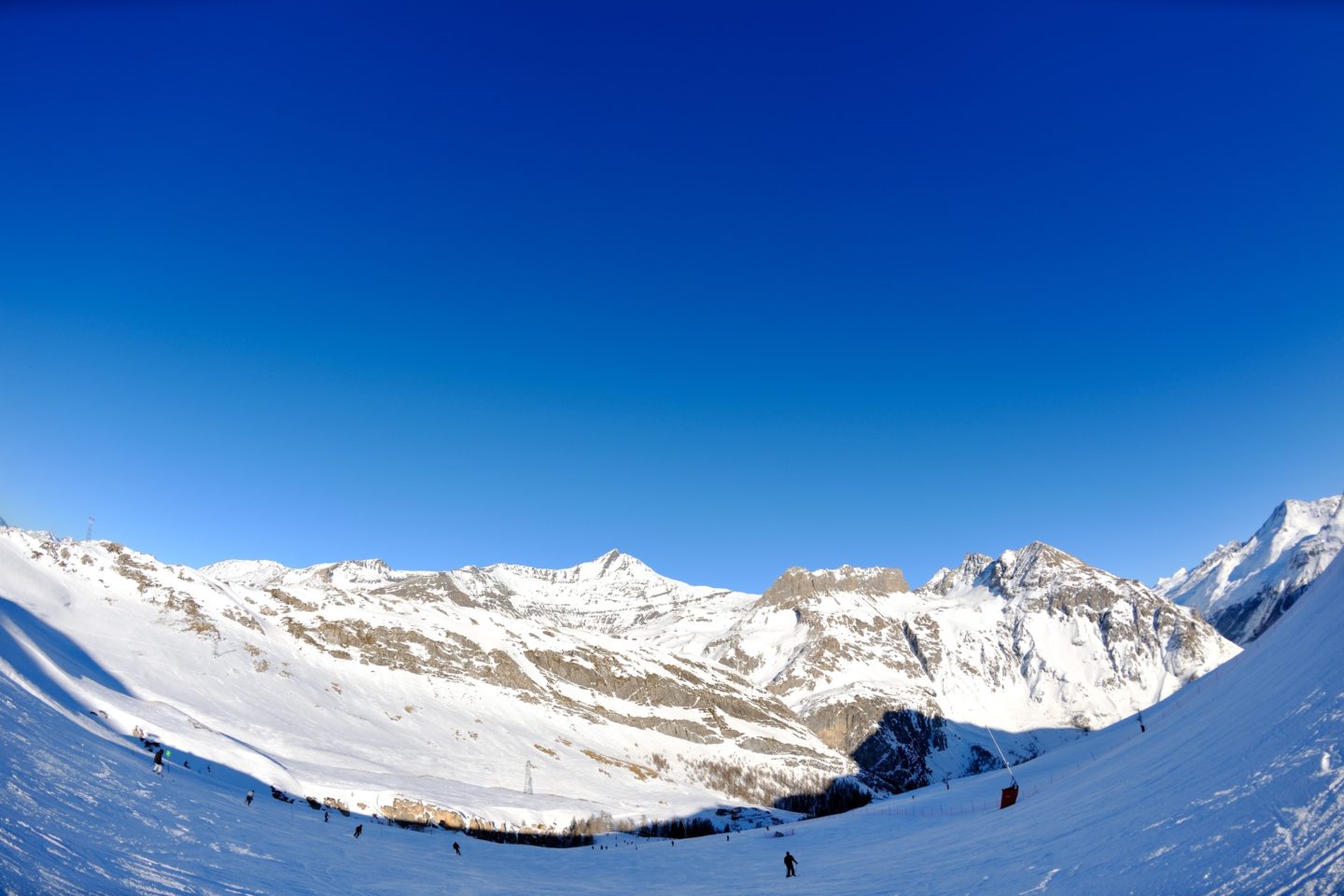 This is a fabulous location with very high points for ski runs that can sit over 3000 meters high. A fabulous location to consider if you love to ski and feel confident on the ski runs. There is terrain for all levels though, so don't let those high points put you off. With specific runs for beginners and children, it makes it a great location to head here as a family, group of friends, or just as a couple. There is over 300km of ski runs to explore so it is a great resort to consider.
Chamonix Ski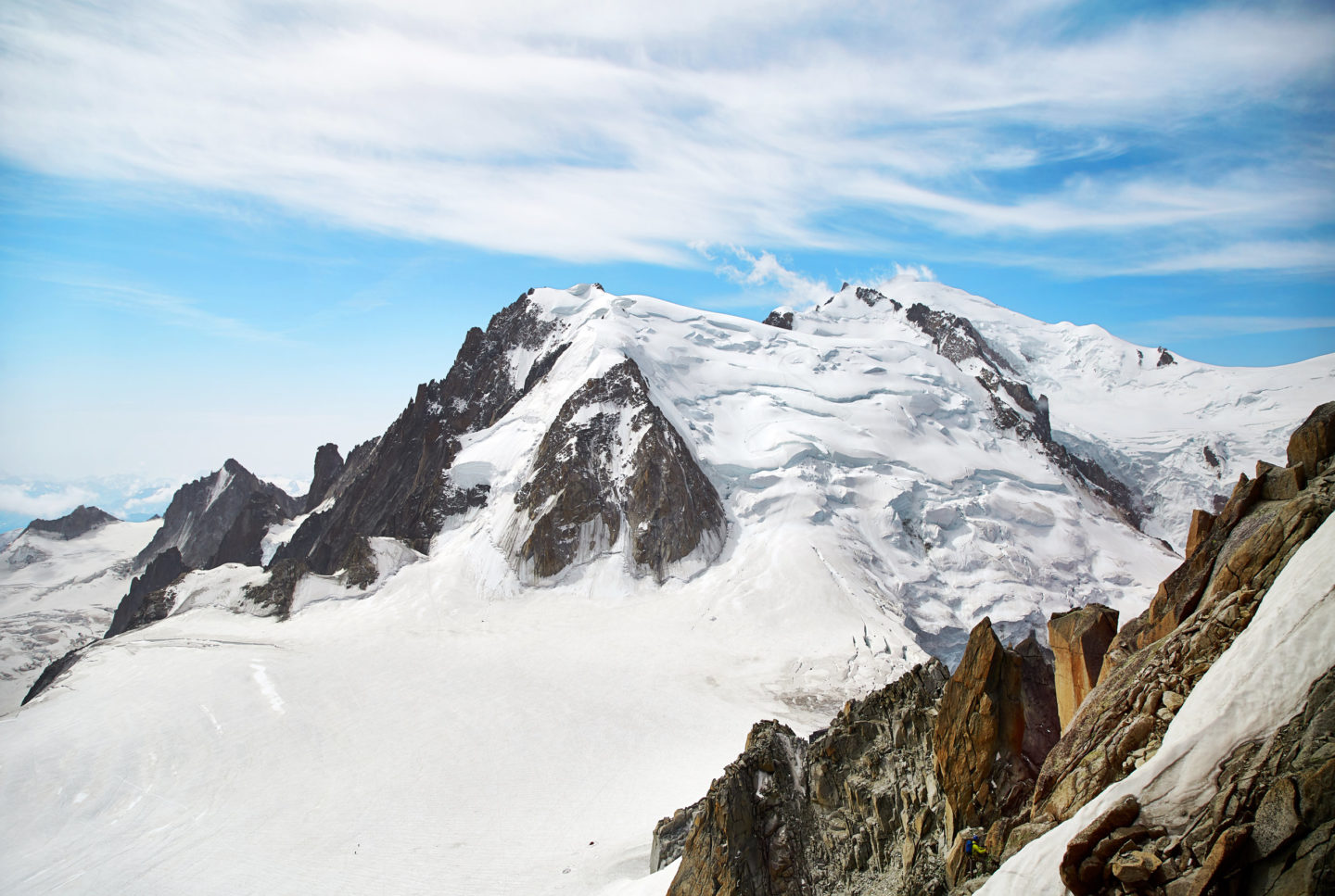 With a beautiful backdrop of Mont Blanc, this is a wonderful ski resort that can give you all of the luxury and beauty but also has incredible opportunities for some of the best ski runs that you can enjoy in the country of France. It originally gained fame as it was the first location to host the Winter Olympics. It has some incredible accommodation to enjoy as well as being family-friendly. It is a great location to consider for your next ski holiday.
Check out some great places to stay
Meribel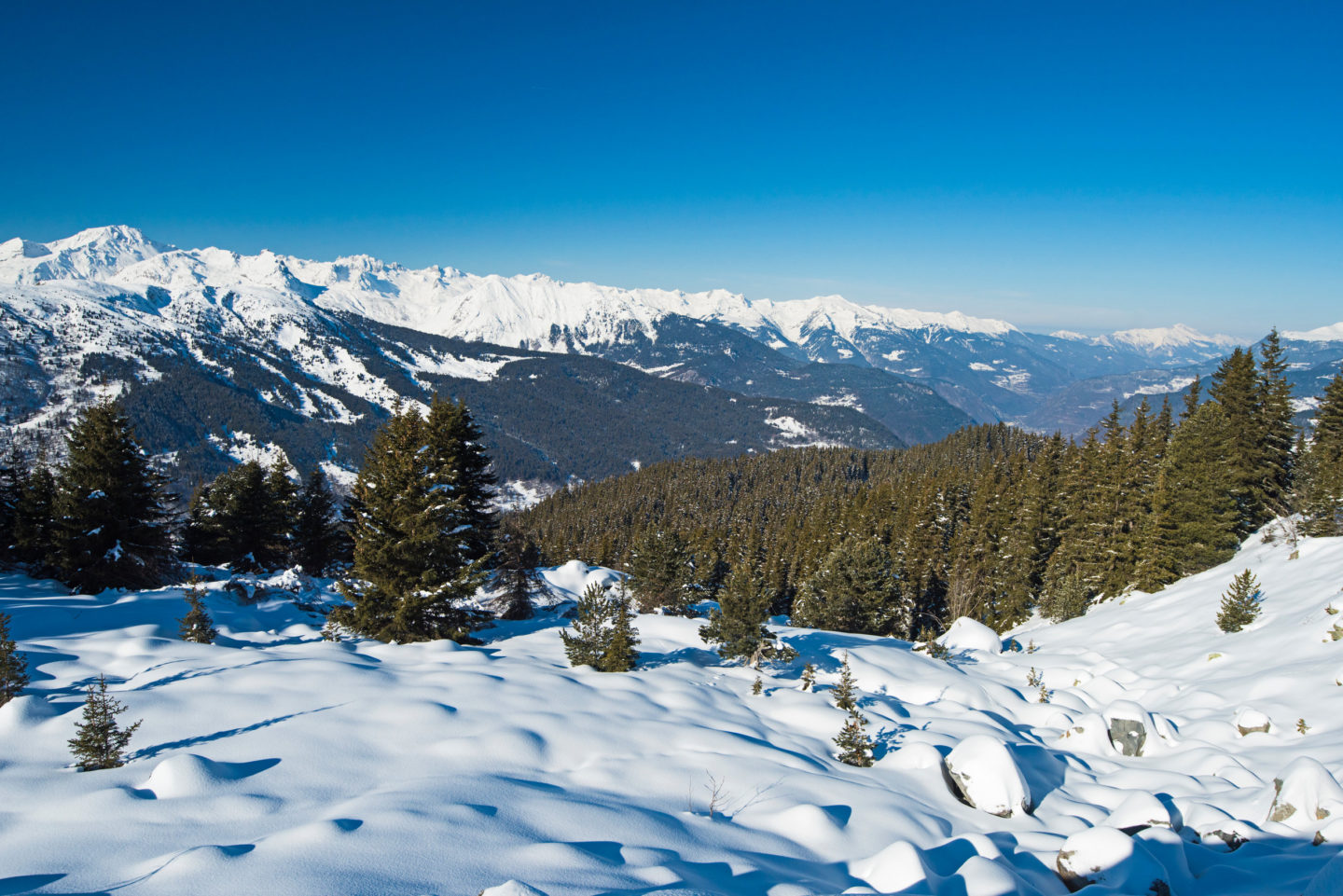 Of all the resorts that share the three valleys alpine ranges, Meribel is by far the most family-oriented locations. Making it a great place to consider for a family holiday skiing. There is superb natural snowfall here, making the runs really easy to navigate and use. Perfect for anyone learning or children finding their confidence on the slopes. There are a few more challenging runs as well, so it isn't all about the confident building options. You will find something to suit everyone here.
Check out some great places to stay
Swiss Ski Resorts
Another fabulous location for your skiing holiday is to consider heading to Switzerland. It is a great place to enjoy the winter holidays and there are so many glorious locations to explore within them. So I thought I would share with you a few of the hotspots to enjoy when it comes to Switzerland skiing holidays.
Zermatt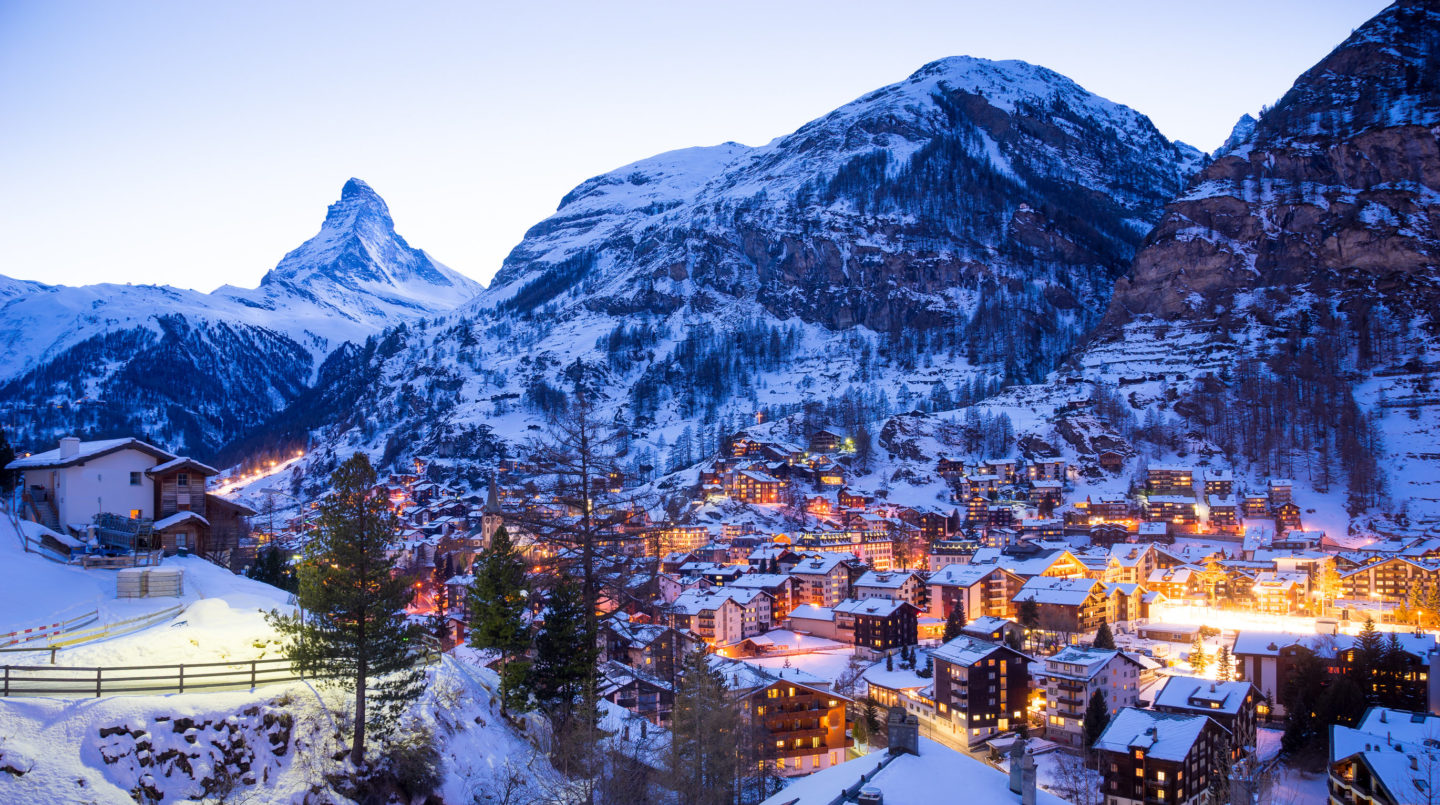 This happens to be the resort in Switzerland that has the highest point when it comes to a ski run, and while many experienced people will want to head here, there are also plenty of beginner slopes for people that are not as confident. It is also well-known for its long runs, with many of them ending right in the village. Perfect if you then want to relax and enjoy a beverage or two after a successful ski run. A mix of fabulous accommodation options also makes this a great location to experience and one of the best ones in Switzerland.
Check out these great places to stay
St. Moritz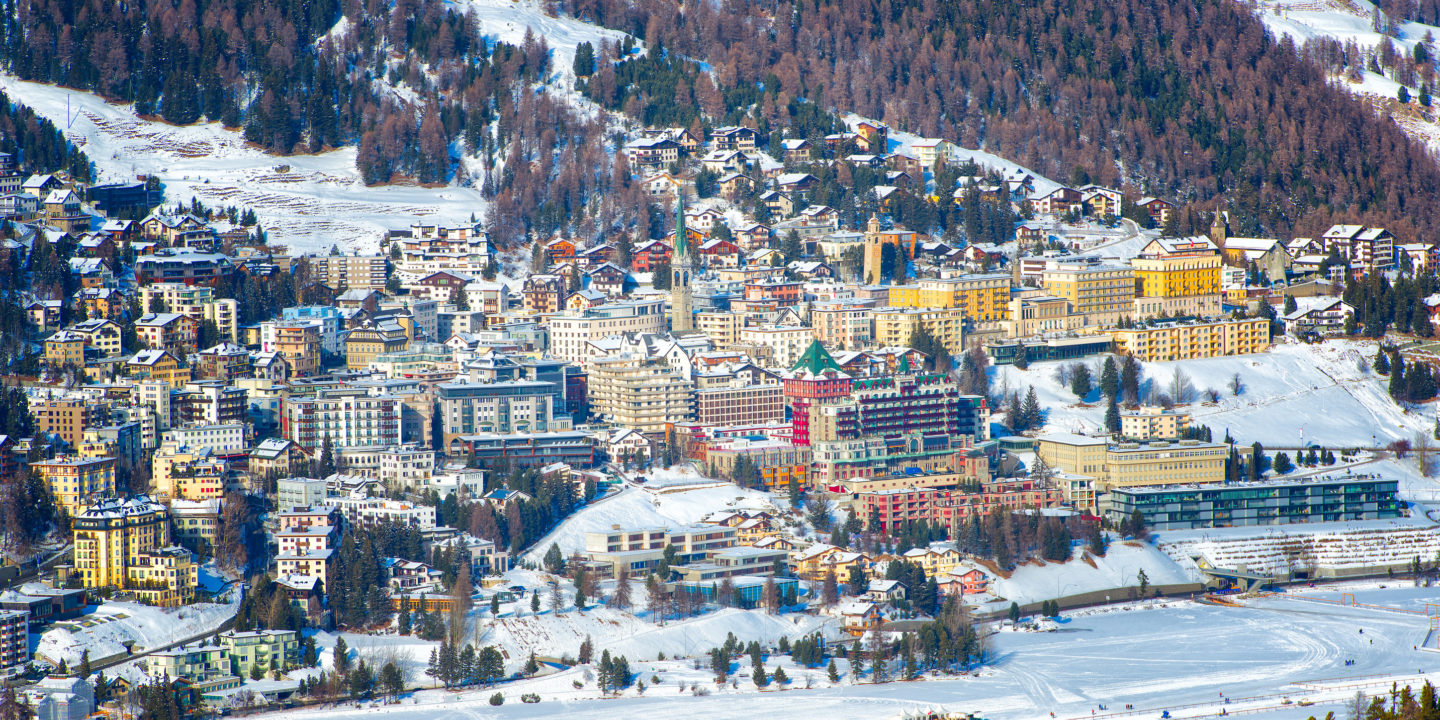 This is one of the most popular ski resorts in Switzerland, and possibly the most famous. Many winter sports events take place here and so you can expect that there are some incredible ski runs for more confident people. However, this is also a fabulous location to learn how to ski, in a beautiful setting, with great experience around you.
Italian Ski Resorts
Italy is usually a holiday destination that you associate with sunshine and beautiful city escapes, but there are also some incredible ski resorts for you to get your ski boots into. Here are some of the best suggestions to try.
Cortina d'Ampezzo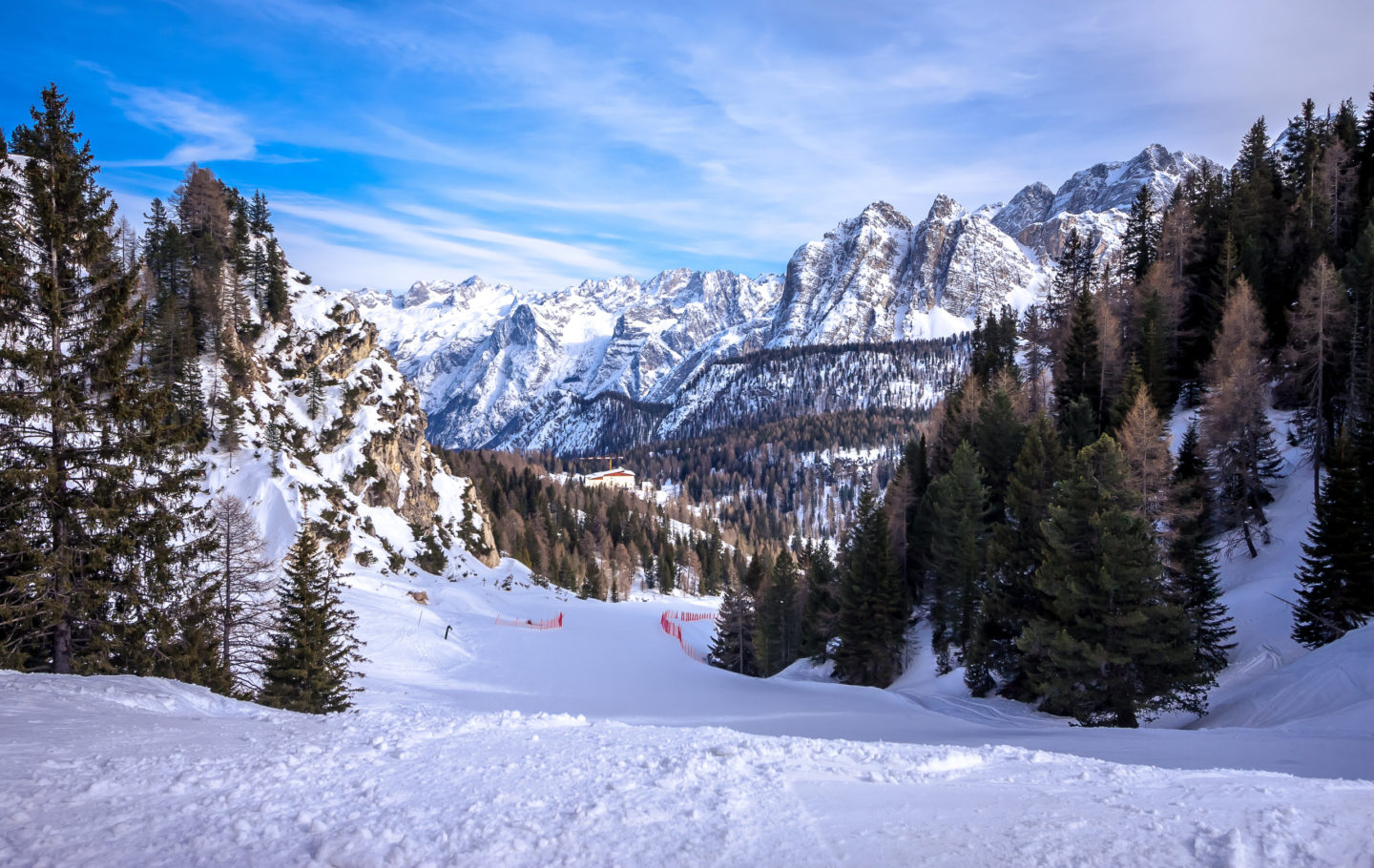 Deep in the five valleys, you will find this incredible ski resort that is full of incredible runs for families and couples. The Winter Olympics were held here back in 1956, so you should expect that there are some amazing facilities to enjoy. It is a good location for confident people who love to ski, but there are also plenty of other opportunities for other snow-related sports.
Check out these great places to stay
Val Gardena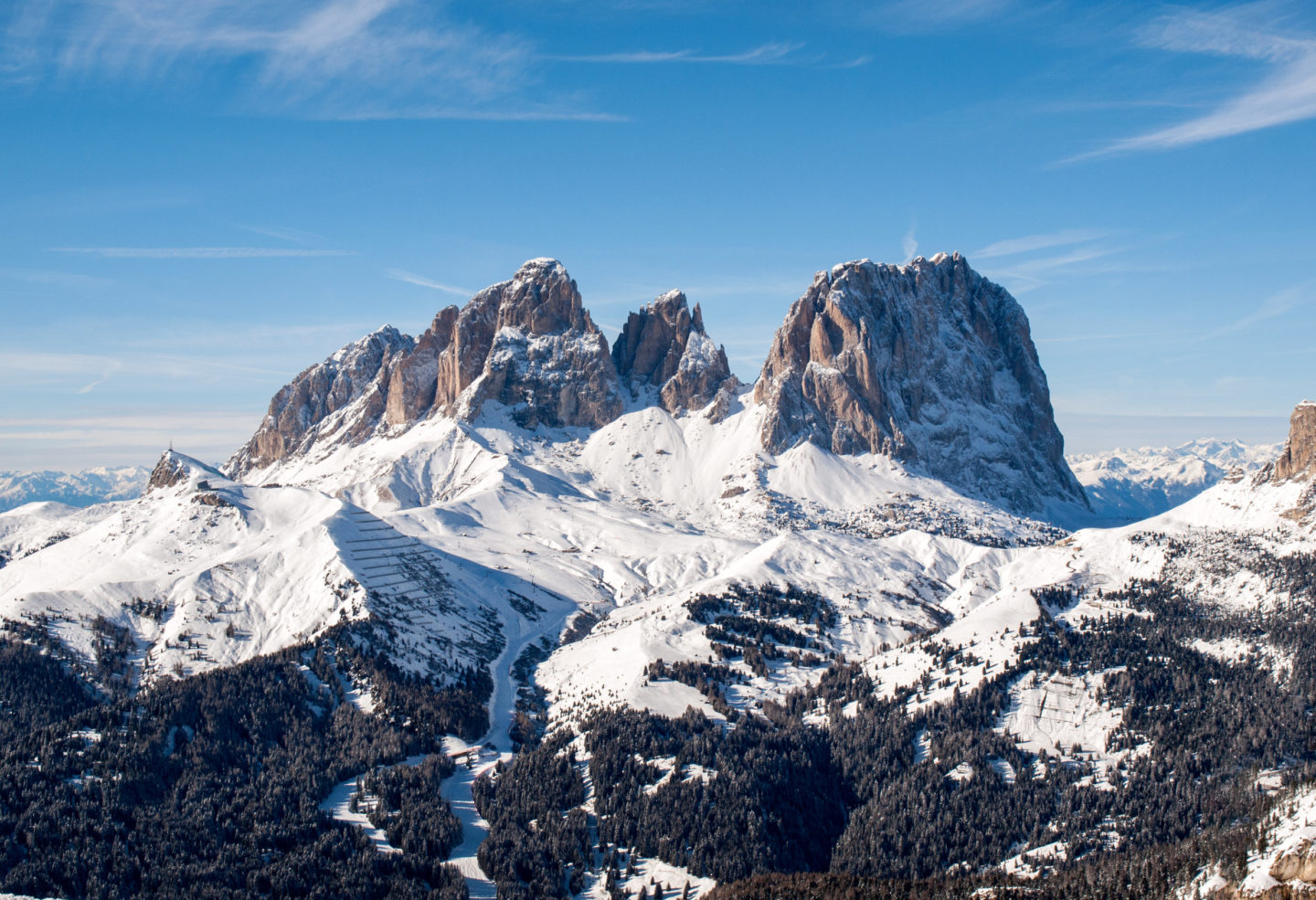 This is one of the more budget-friendly ski resorts in Italy. While you may find that the accommodation and holidays are more affordable, you still get some incredible ski runs and facilities. This is one of the more family-friendly locations for skiing in Italy. So definitely worth considering for a family holiday.
Check out these great places to stay
Courmayeur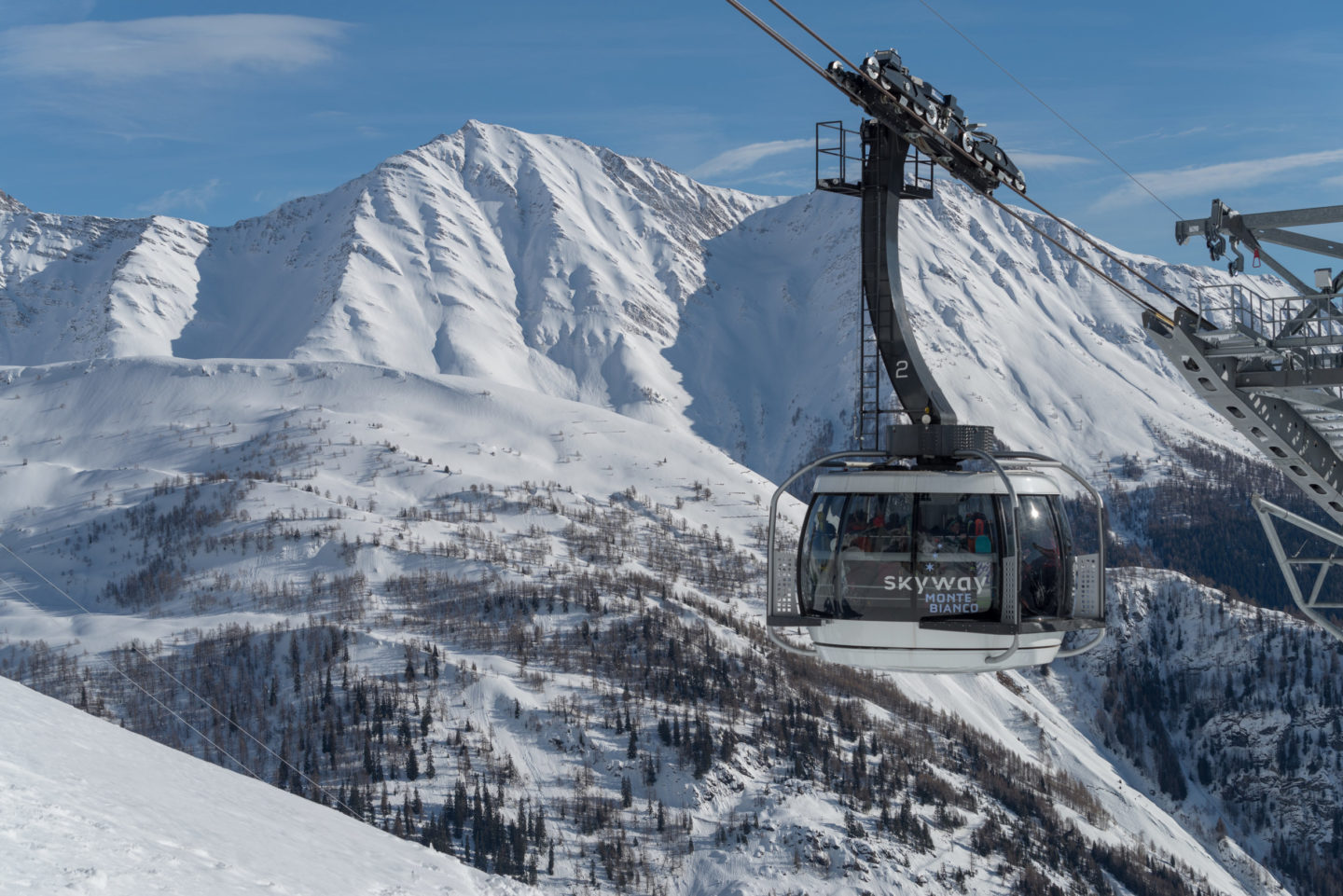 This is definitely a ski resort that is suited to more experienced professionals and intermediate levels as some of the ski runs and the terrain is a little more challenging than some of the other resorts mentioned. That being said, it is a stunning location with a bustling village to enjoy as well. The accommodation options are varied, so whether you need a flash hotel or something self-catering you will find something to suit here. This resort is quite close to Dolone, which does have ski runs for beginners and family-friendly locations, so if you do have a member of the family that prefers a challenge then this place could give you the best of both worlds.
Austrian Ski Resorts
Austria is a location that you might usually associate with skiing. So it shouldn't be a surprise that you will find some amazing skiing resorts. Here is a couple for you to try.
St. Anton am Arlberg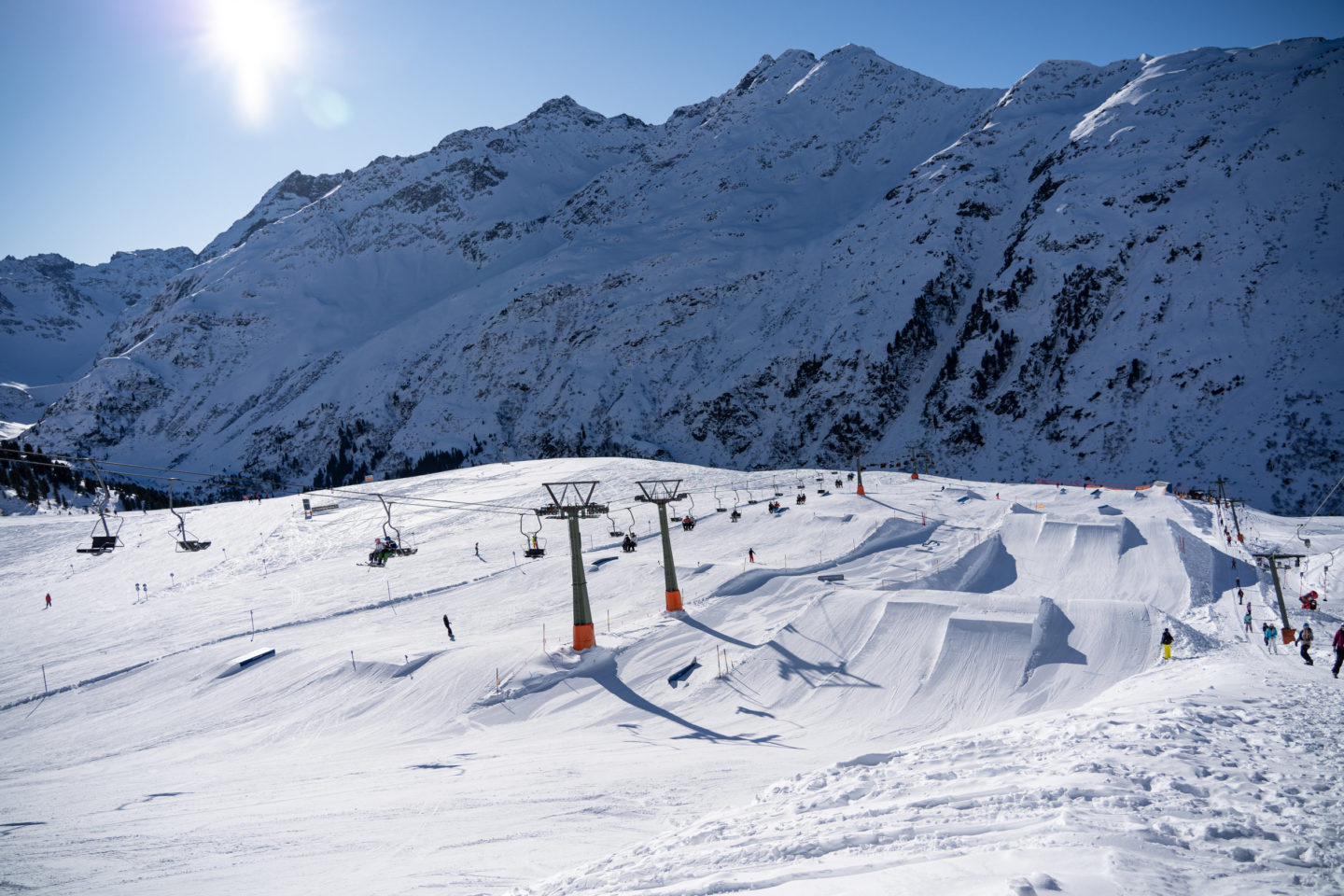 People who love to ski and feel confident doing it will be wanting to head to this resort. This is definitely a place for people who want to embark on more challenging runs so you might not want to go here if you are a beginner or have young children. Although, if you want to enable a partner or friend to embrace their love of skiing, then this location is stunning and there is still plenty to do within the resort.
Kitzbuhel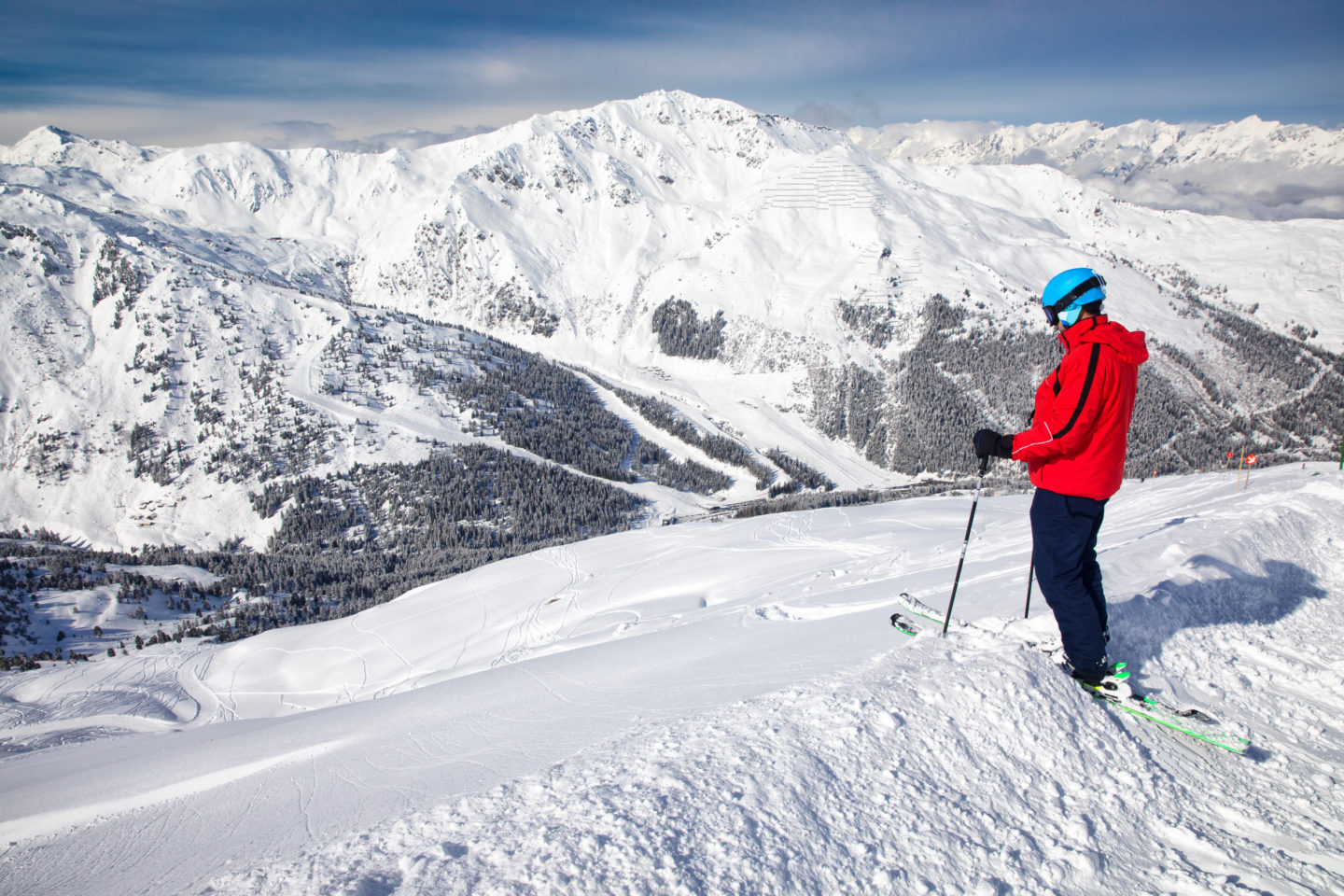 Ski villages don't get any prettier or more romantic than Kitzbuhel, and so this is definitely one of the places to consider if you want to head there for a romantic break. However, if you still want to experience the beauty then this is also another location that is friendly for families with lots of challenging but also beginner ski runs to appeal to all sorts of ski abilities. There is also an annual downhill event that takes place, so make sure you check the dates to ensure you either get to experience it or avoid it, depending on what you want from your holiday.
Check out these fantastic places to stay
German Ski Resorts
Germany is such a great country to visit. Fabulous cities and lots to see and do, but you might also visit some of the incredible ski resorts that you can find here. So here are a few options you might want to consider.
Zugspitze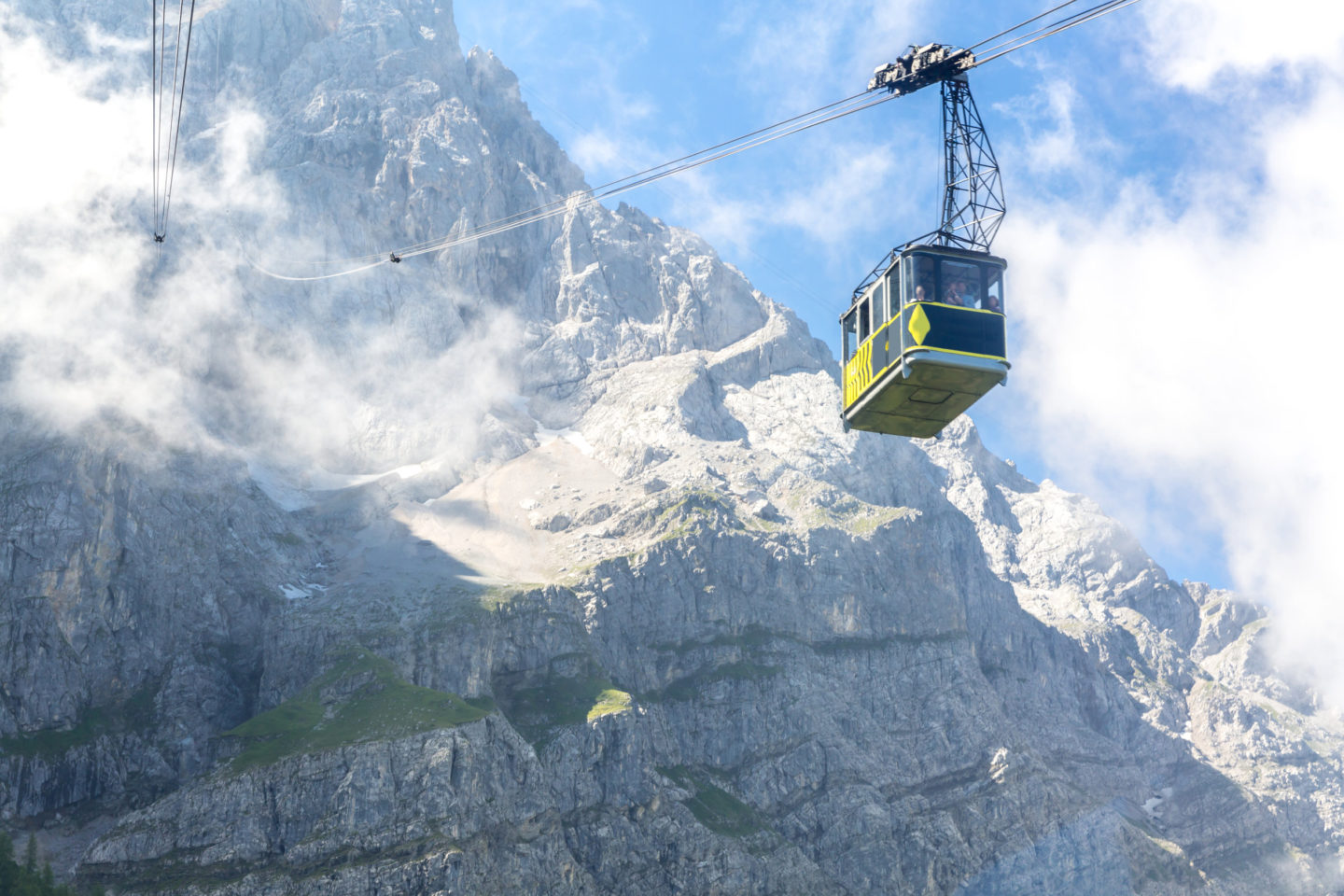 This is one of the highest points of ski runs in Germany. It is just under 3000km high, and it has such big popularity when it comes to confidant skiers. It is a fabulous resort with plenty to see and do while you are here. Germany is not usually associated with skiing, but this is a ski resort that will rival some of the best in Switzerland and France.
Check out these places to stay
Winterberg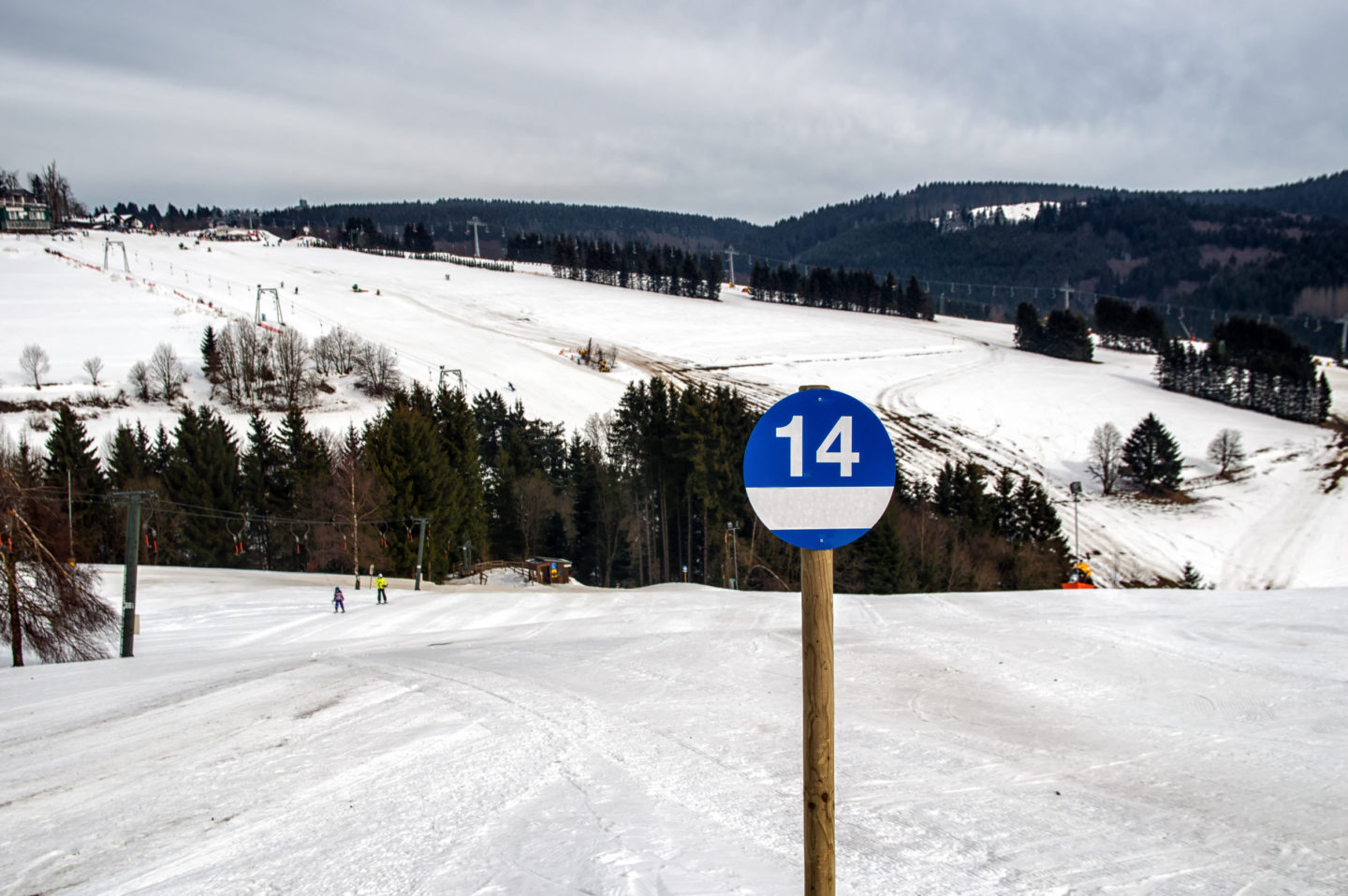 A family-friendly ski resort that is stunning. There are some great ski runs here and the village has plenty of things going on. There are lots of accommodation options here, suiting more luxurious tastes right through to more pocket-friendly options.
Hopefully, this has given you plenty to think about when it comes to ski resorts in Europe.