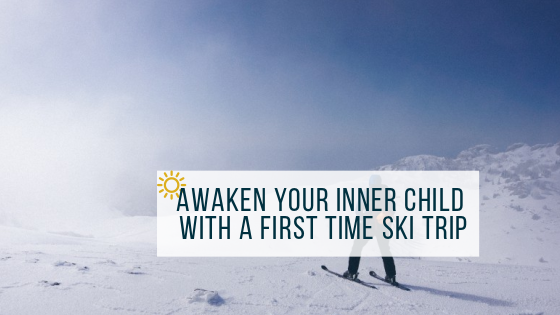 Awaken Your Inner Child with a First Time Ski Trip
Do many people around you talk about how much fun they have during their ski trips, while you've never even tried skiing? It's time to awaken your inner child, and have the winter adventure you should've had a long time ago.
But before planning your ultimate ski trip, you should consider that, as a newbie, choosing the right resort is very important. To help you plan your snowy adventure, here is a list of destinations and resorts that are not only great for first-time skiers, but also offer the comfort and luxury you deserve.
Learn to Ski on Mont Blanc: Megève, France
Located on the gorgeous Alps, on the massif that is the Mont Blanc, Megève is a very popular ski resort in France. Ski enthusiasts from all over Europe come to this French paradise every winter for fantastic skiing opportunities, as well as for the glorious views. You can choose to stay in one of the chalets or in a hotel, and enjoy the rustic medieval streets of the town.
The resort is a great choice for first-time skiers or even those who are not into this winter sport. The swimming pools and hot air balloon rides will surely be enough to keep you occupied even if you are not in the mood to hit the slopes.
Obergurgl, Austria- The Diamond in the Alps
Known by passionate skiers as The Diamond in the Alps, Obergurgl is a traditional Austrian mountain resort that welcomes experienced visitors as well as non-skiers who are eager to learn. Open from mid-November to the beginning of May, Obergurgl has a fantastic snow record and, contrary to popular belief, it is crowd-free even during high season.
In addition to being a relaxed resort, the beginner slopes are wide and flat, enabling newbies to learn the art of skiing fast and easy. And that's not all. The Austrian resort gives you the chance to admire mesmerising views and relax in its luxury hotels and apartments.
Kronplat – A Hidden Gem in Bella Italia
France and Austria are quite famous for their ski resorts. But Italy has a lot to offer as well. Kronplat, a charming resort located in the Dolomites, welcomes excited beginners, offering them great slopes and a fantastic lift system with around 20 high-speed gondolas.
And there is more. The views of the surrounding Dolomites are absolutely breathtaking, the number of non-ski activities is very high, and the nightlife is not only well-rated but sophisticated. And if you are looking for luxury, you can choose from a great number of lavish hotels.
Levi – Lapland's Skiing Paradise
If you think planning a ski trip in Austria, Italy or France is too much of a cliché and you want something different, how about Lapland? You might not find the lux you would in all the other places, but the Finnish ski resorts promise a lot of fun and great skiing opportunities.
Lapland's lively destination, Levi, is the largest ski resort in Finland, offering new adventurers a variety of slopes and ski lifts, as well as a multitude of snow activities. There is a variety of hotels to choose from and, if you want to have an authentic experience, you can sleep in a glass igloo or a log cabin in the middle of nature. And those who want to relax after a long day skiing can take advantage of the lively atmosphere in the resort's bars and nightclubs.
These are just four of the many ski resorts that can feed your inner child with the great adventure a perfectly planned ski trip can offer. The only question is: are you ready to hit the snow?
About author:
Rebecca is a translator, an interpreter and a digital nomad, living her best life while traveling the world and breaking out of her shell. Her ultimate dream is to visit every country in the world, and she has so far been to 49. When not writing or trying to find the perfect cappuccino, she tries to blog at RoughDraft. Once a social media addict, she now has a very rarely used Twitter account.