Around The World in 80 Days Theatre Tour
Last night Neva and I went along to the opening night of Around The World in 80 Days at Norwich Theatre Royal and it was AMAZING! One of the funniest, cleverest shows I have seen.
If you are wondering what to do with yourselves on a dreary January evening after all the fun of the festive season, this is definitely the show to drag you out of the January blues!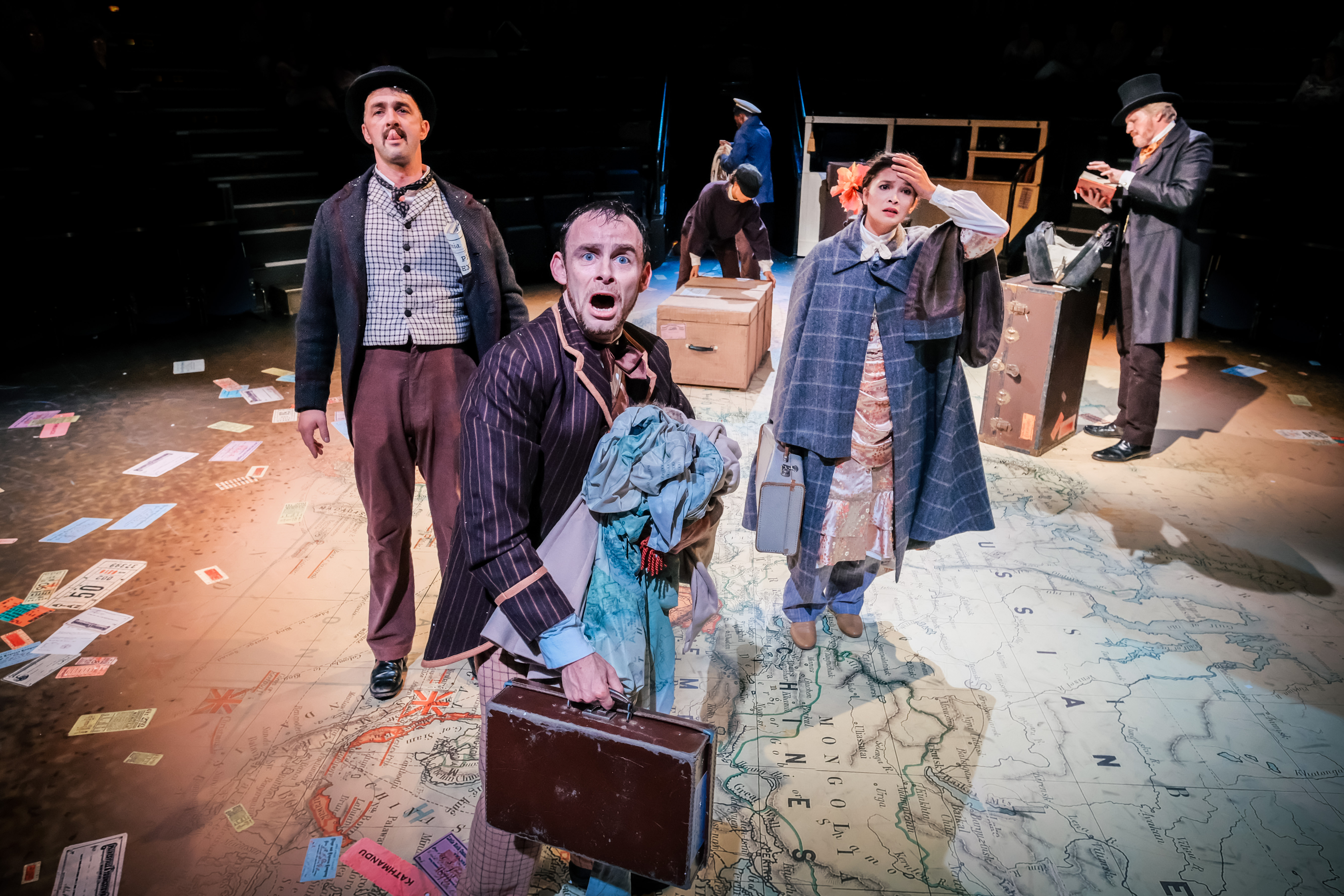 125 characters, eight actors, six trains, five boats, four fights, two dances, one storm, a circus act and an elephant! All perfectly executed, to provide an evening of hilarity and enjoyment that is perfect for all members of the family, aged 7+.
The mysterious and fabulously wealthy Phileas Fogg wagers his life's fortune that he can circumnavigate the globe in just 80 days. Join Fogg and his loyal valet, Passepartout, as they voyage from the misty alleys of Victorian London to the exotic subcontinent and the Wild West in a race against the clock.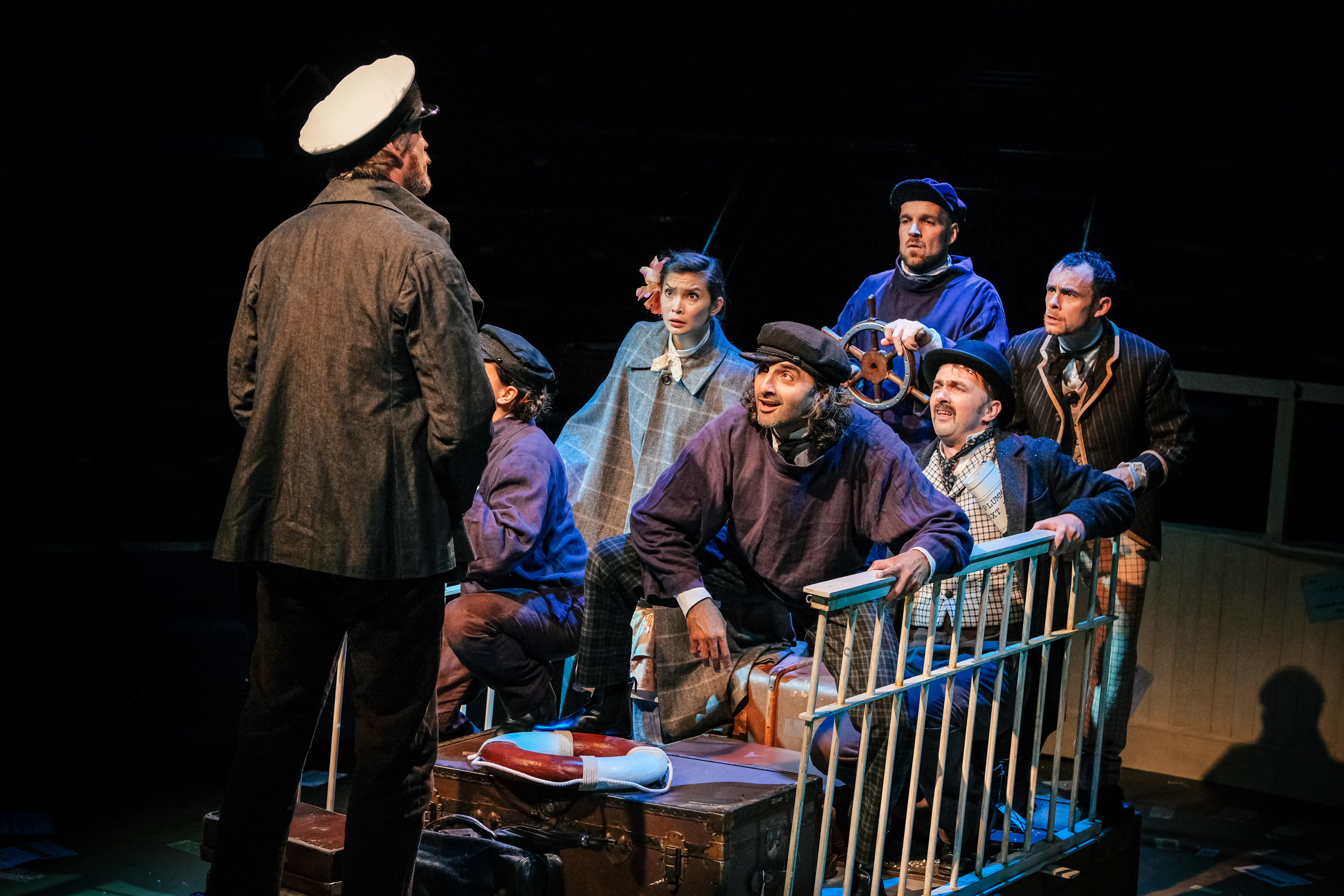 The opening scene of Phileas Fogg's dreary life had the audience wondering where this story would take us, but we didn't need to worry, because the appearance of Michael Hugo as Passepartout was perfect timing to escort Mr Fogg played by Andrew Pollard on an impossible journey around the world in just 80 days, but Mr Foggs precision was to be his fortune, as they travelled through eight countries, by rail and sea, they rescued a damsel in distress and rode on an elephant made merely from a cleverly folded coat, yet even with a few set backs managed to complete the task, just in the nick of time.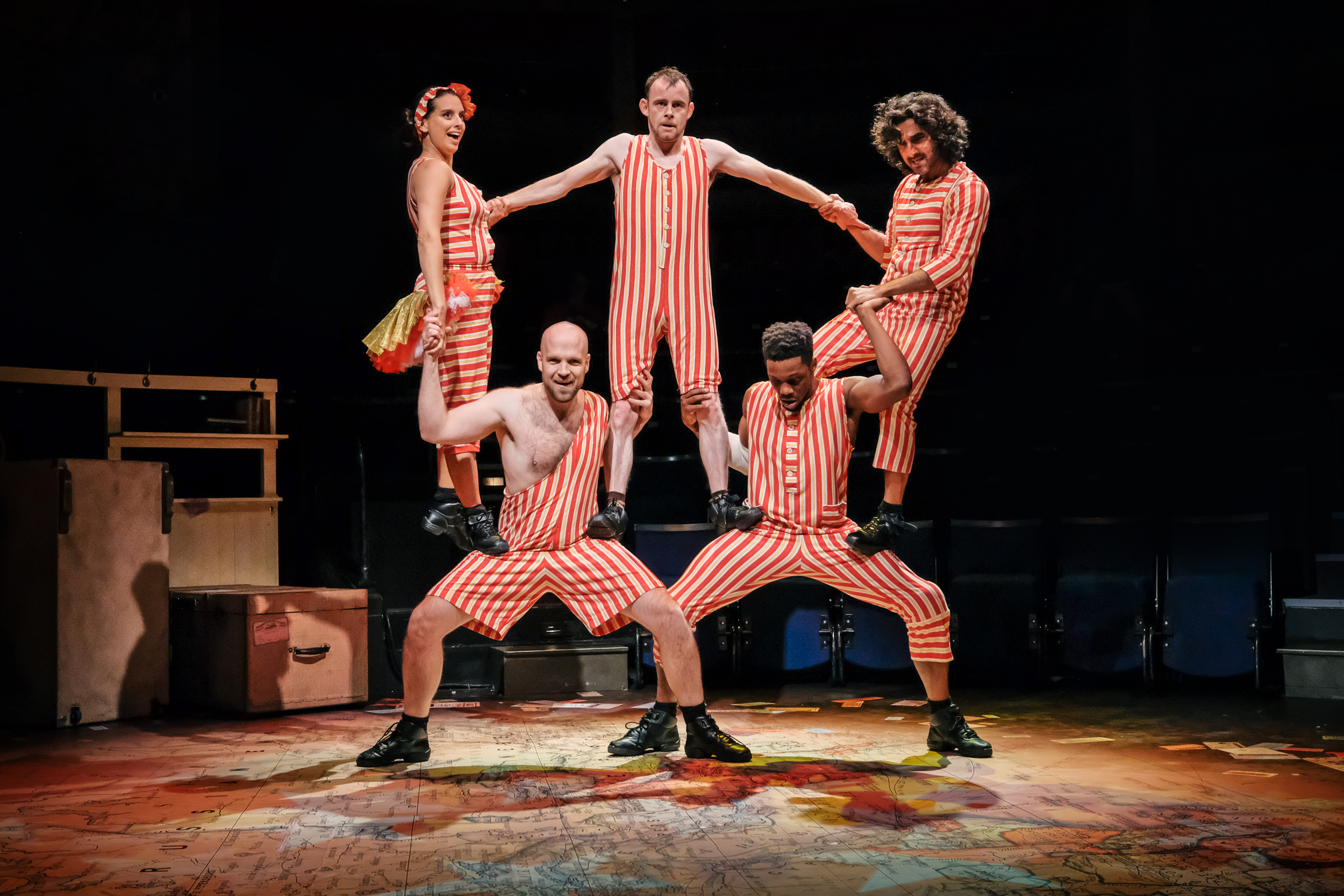 The entire story had you captivated and you could almost feel as if you were actually on that journey with them, followed closely by the Inspector Fix who was convinced Phileas Fogg was indeed a bank robber, trying to escape capture lead them into all sorts of 'extra' adventures, but the part that was truly outstanding was that the entire journey was undertaken by a mere 8 people, who would have thought that a simple railing could be made into a boat, or a few simple suitcases would transport you onto a train, simply marvellous.
Usually I am saying at this point, follow the tour around the country, but not on this occasion, because Norwich Theatre Royal is YOUR LAST CHANCE as they are the end of the current tour, so if you haven't seen it yet, you have precisely 4 days left to do so, do not delay, BOOK NOW!