Africa Alive or Suffolk Wildlife Park as it was formerly known is located just south of Lowestoft on the Suffolk Coast it is a large wildlife park, which specialises in African Animals, we took the whole family for a day out.
For most of us, a trip around the globe to see various wild animals is an opportunity that we do not have, so for the majority of us, the only opportunity we have is to visit a wildlife park, with over 500 wildlife parks across the UK, most of us have one within easy reach.
We decided a few days before and asked the kids if they wanted to go, this wa,s as expected, met with all round positive responses.
On the day we were up early, and arrived in good time, Africa Alive is big and open with plenty of space for the kids to run about.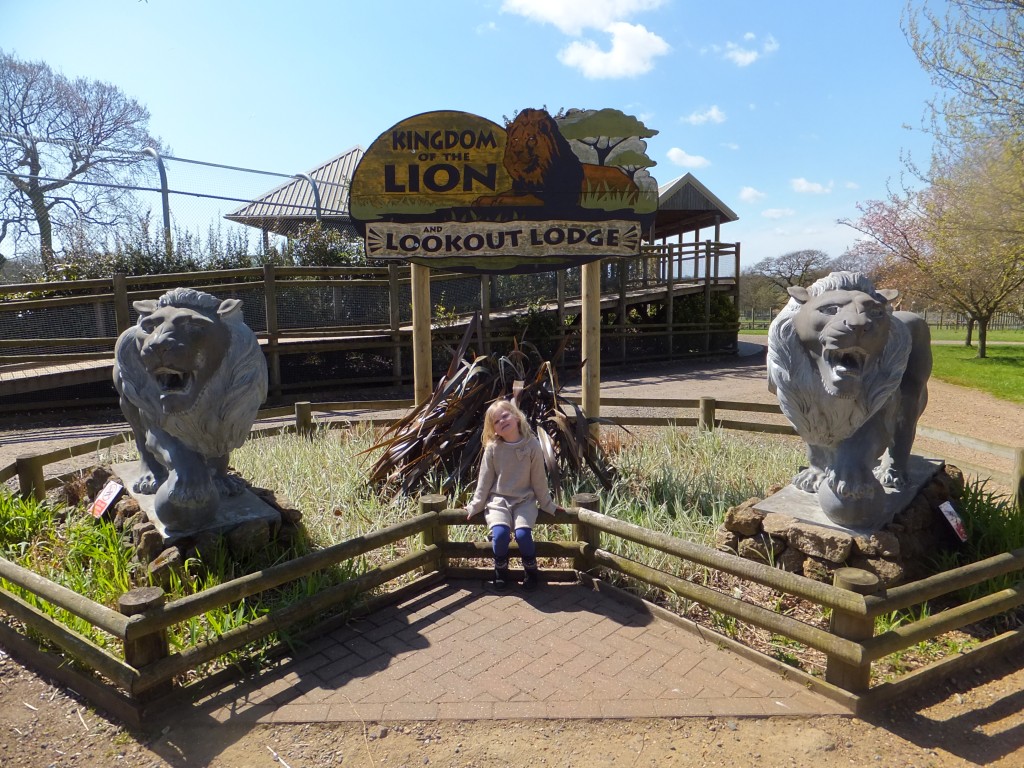 Eowyn and Kaide demanded we made straight for the Lions, as they both ran across the grass towards the enclosure, I did mange to stop Eowyn for a picture, but there was no stopping Kaide, he has always liked Big Cats.
There is a giant viewing platform, and even Tyrus had a great view from his pram, you can get a really good view of the lions, and we stayed up there for ages as the lions rolled around in the sunshine.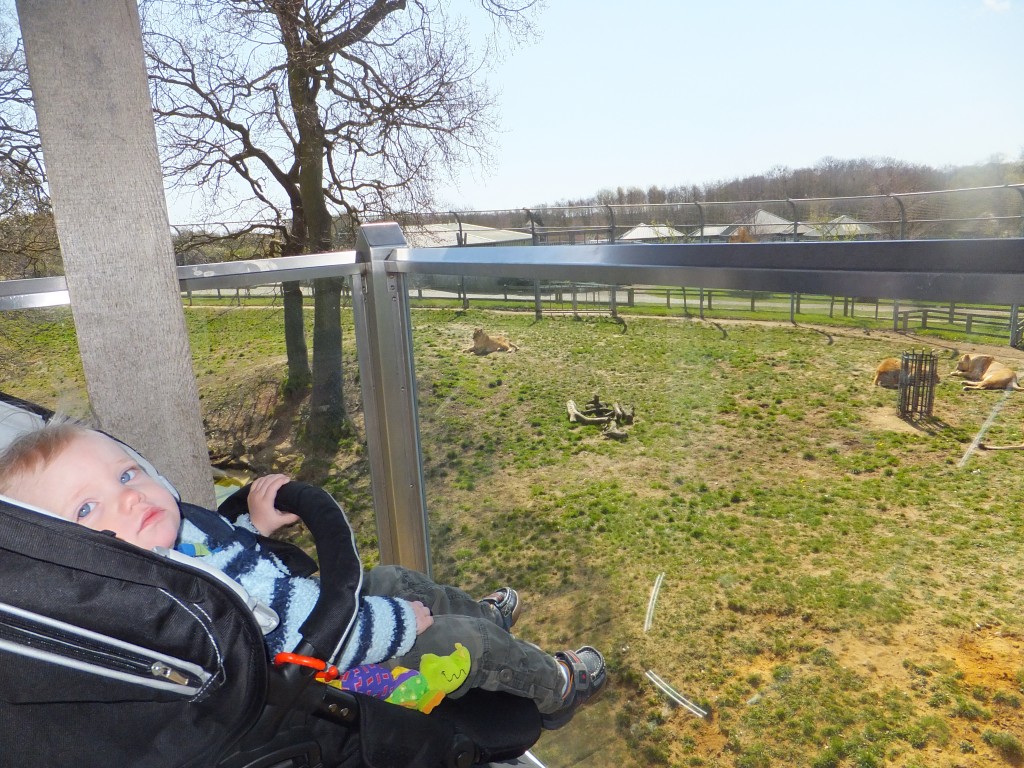 Neva took some photos, which is something she has really taken to over the last couple of months.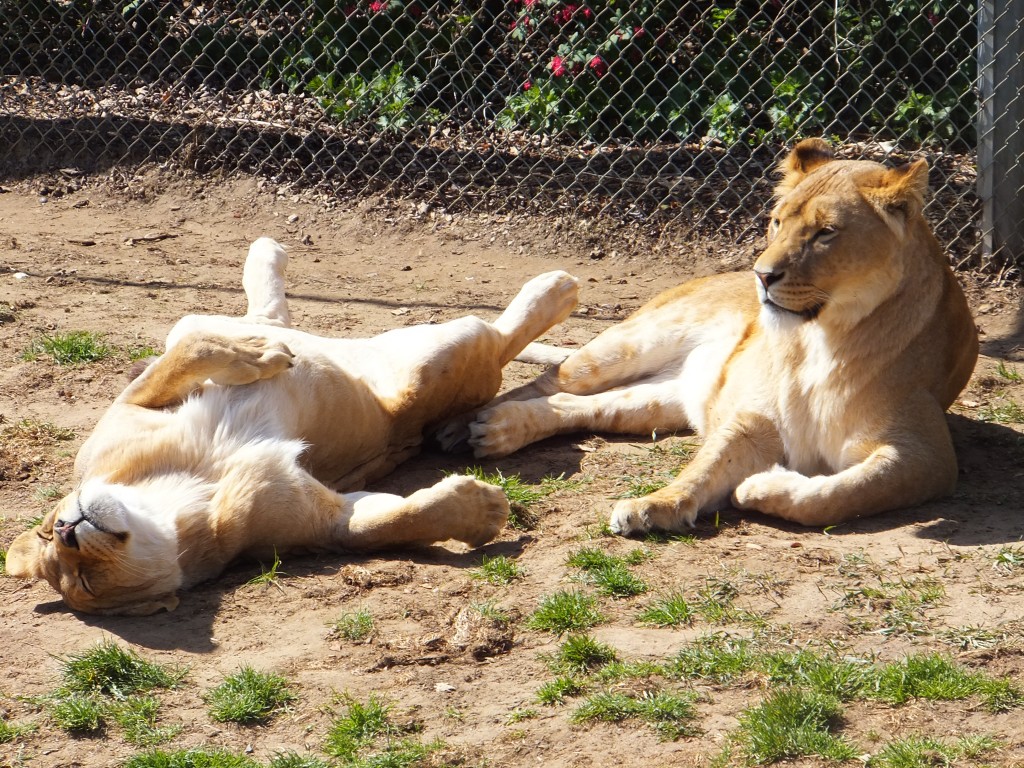 Kaide made use of the telescope, although the lions were mostly playing under the balcony and we really could not have got any closer.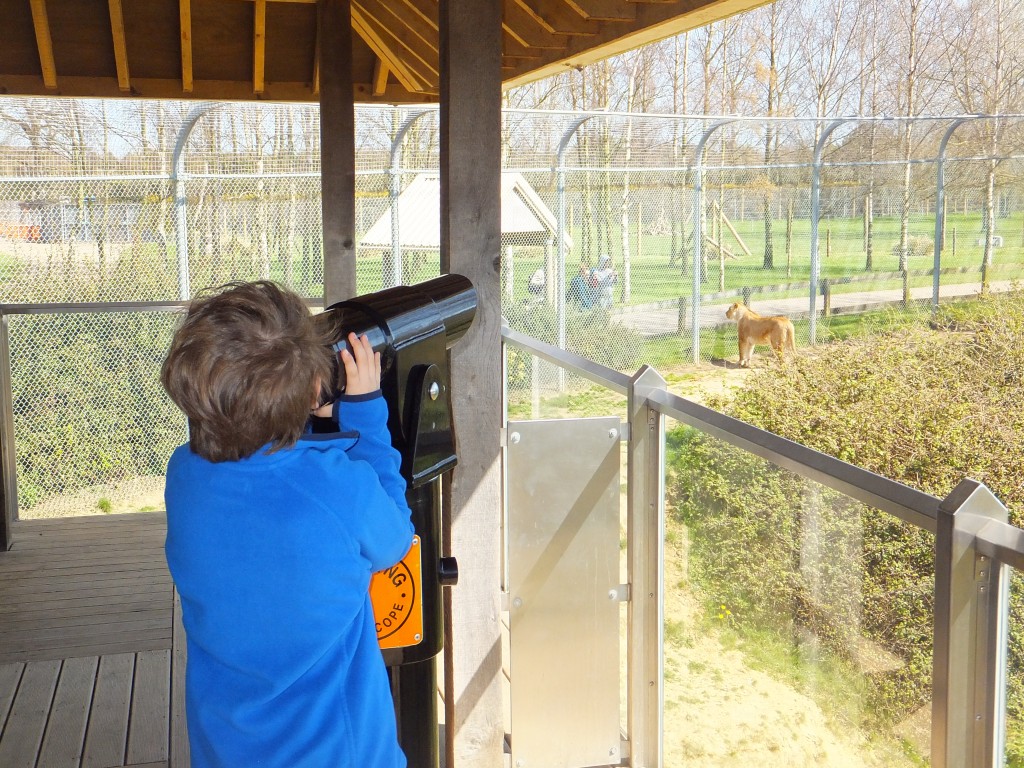 The park is linked by a network of wide open pathways, ideal for a pram and lots of space for the kids to run around.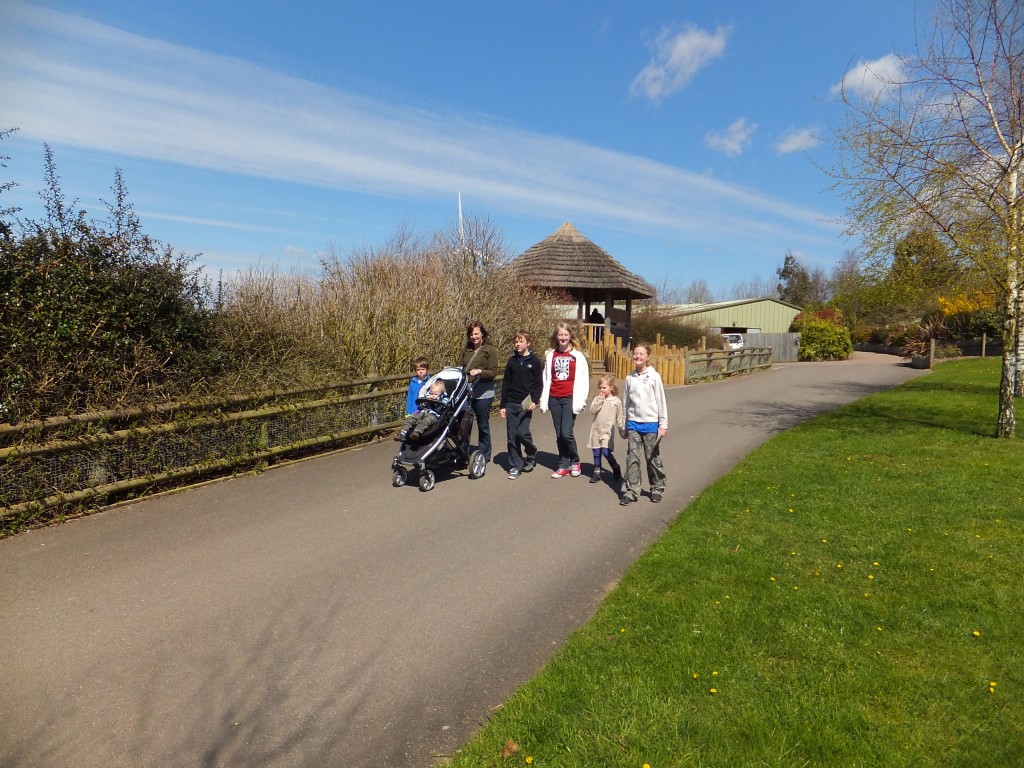 Africa Alive has a stamp collection trail that children can collect stamps as they go round the park, and at the end of the day receive a medal, Kaide had great fun stamping himself, until Lochlan pointed out he had to stamp a Trail Card!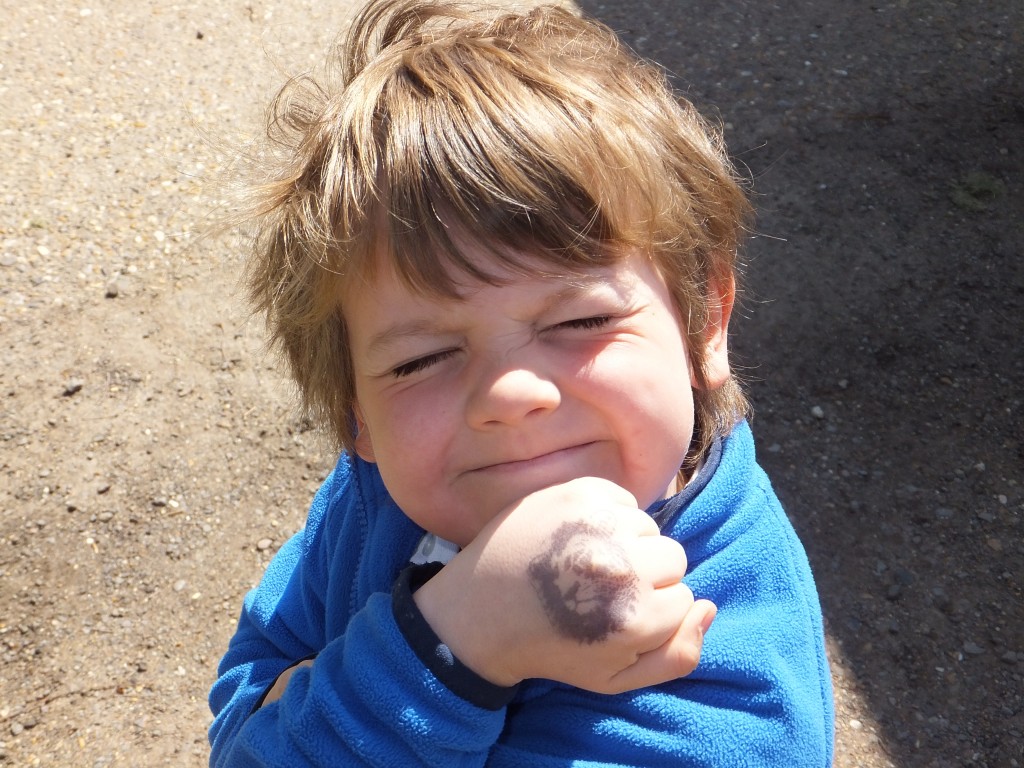 The park has a number of interesting additions, the Bongo drums went down well with the children, who seized the opportunity to make as much noise as possible.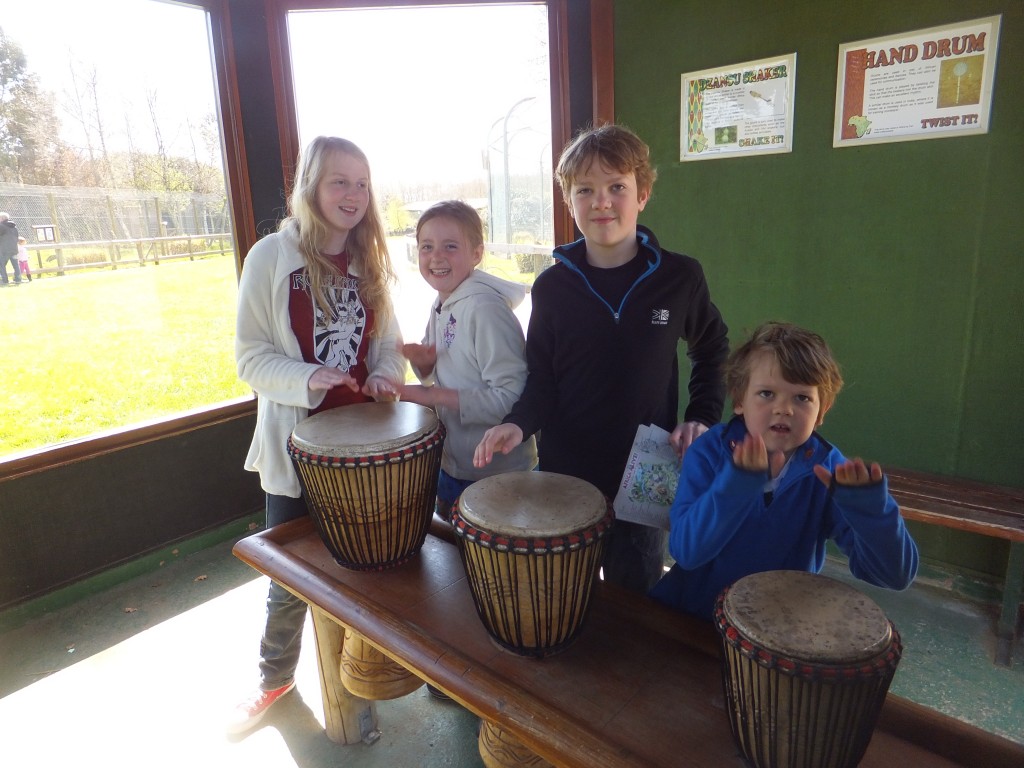 One of the real highlights of the park is a giant central enclosure which has Rhinos, Ostriches and Giraffes all in together, there are a number of vantage points around the park where you can see these animals roaming around with each other, Binoculars are useful here as its really big, and although the Ostriches were very close to us, the giraffes were on the other side.
We made our way slowly round the central enclosure to see the giraffes, Tyrus was impressed with the Lions earlier in the day, but he got really excited when the giraffe came over.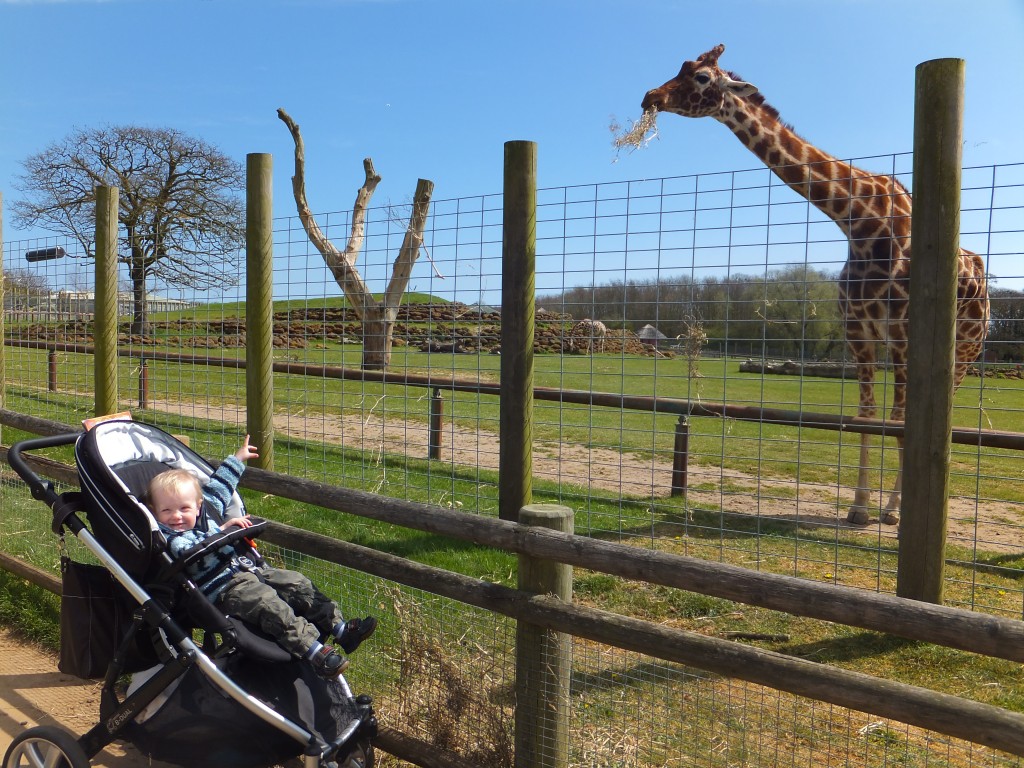 In the Giraffe house the children all measured themselves up to animals on a size chart across the wall.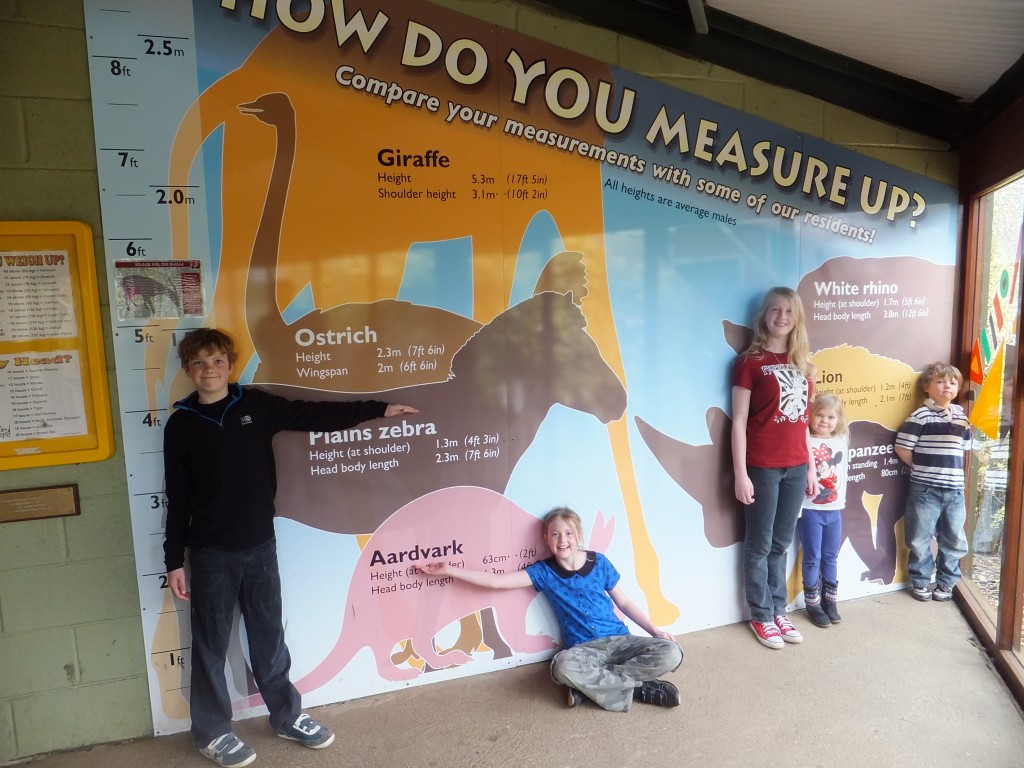 Africa Alive is a big park, so lots of stops for the little ones, and the not so little ones.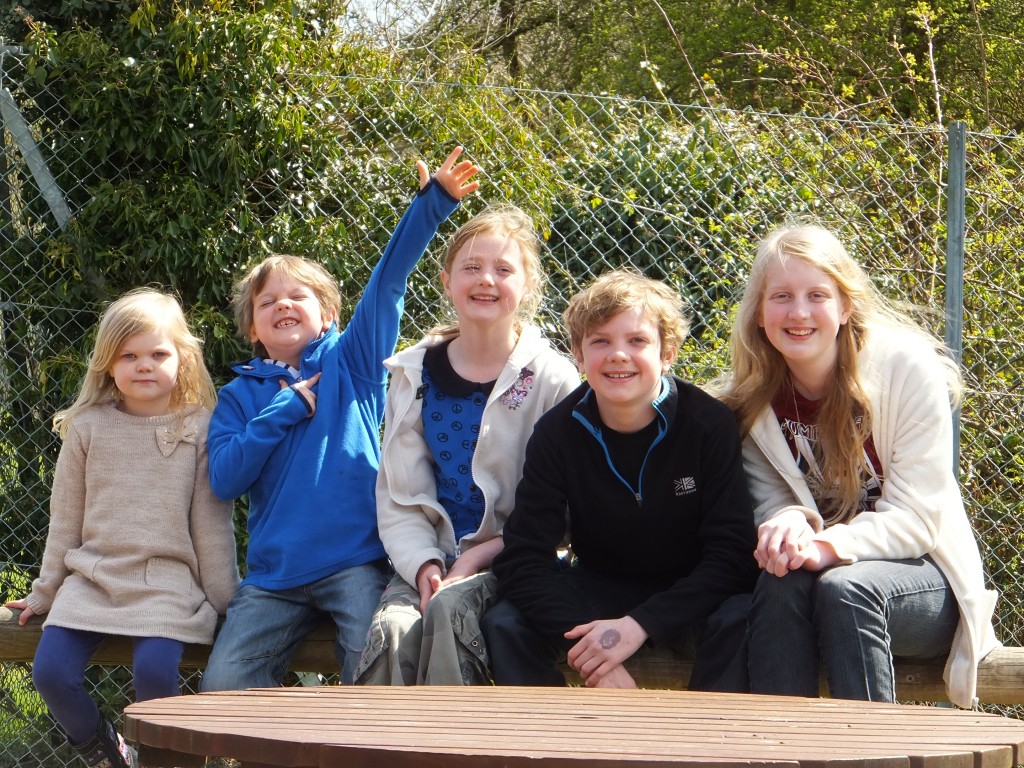 The park also has a massive walk through bird enclosure, with a variety of African Birds, Eowyn really likes Flamingos, and it was great to get up close to these Birds.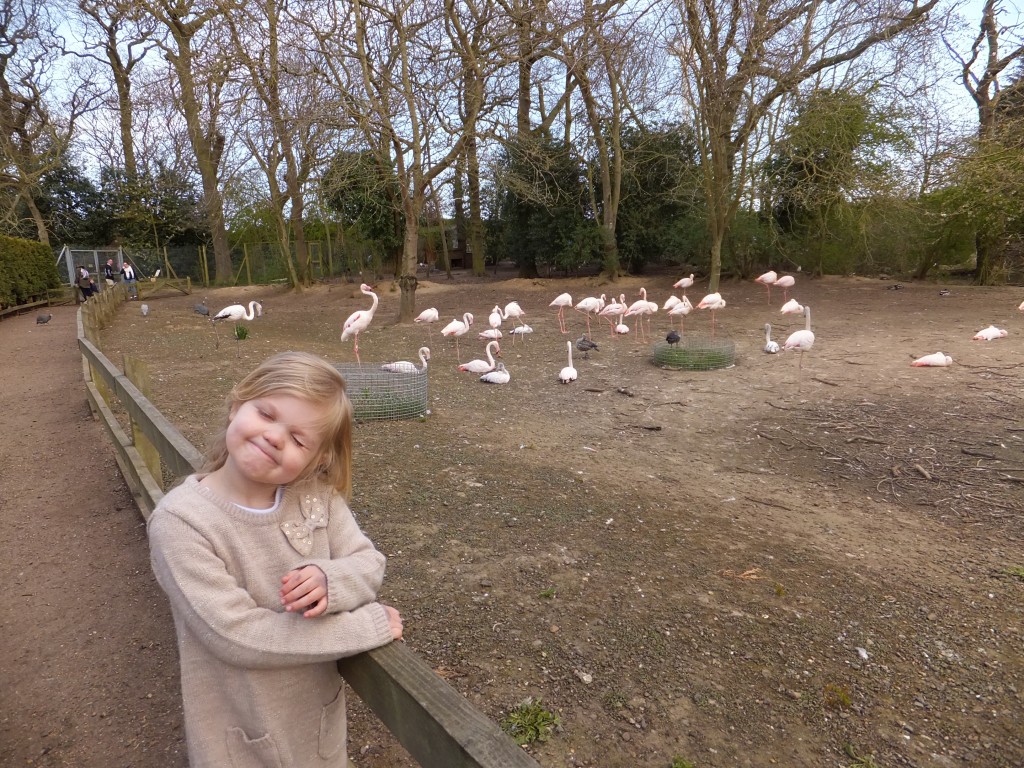 Xene has always had a soft spot for Meerkats, they are always busy and great fun to watch.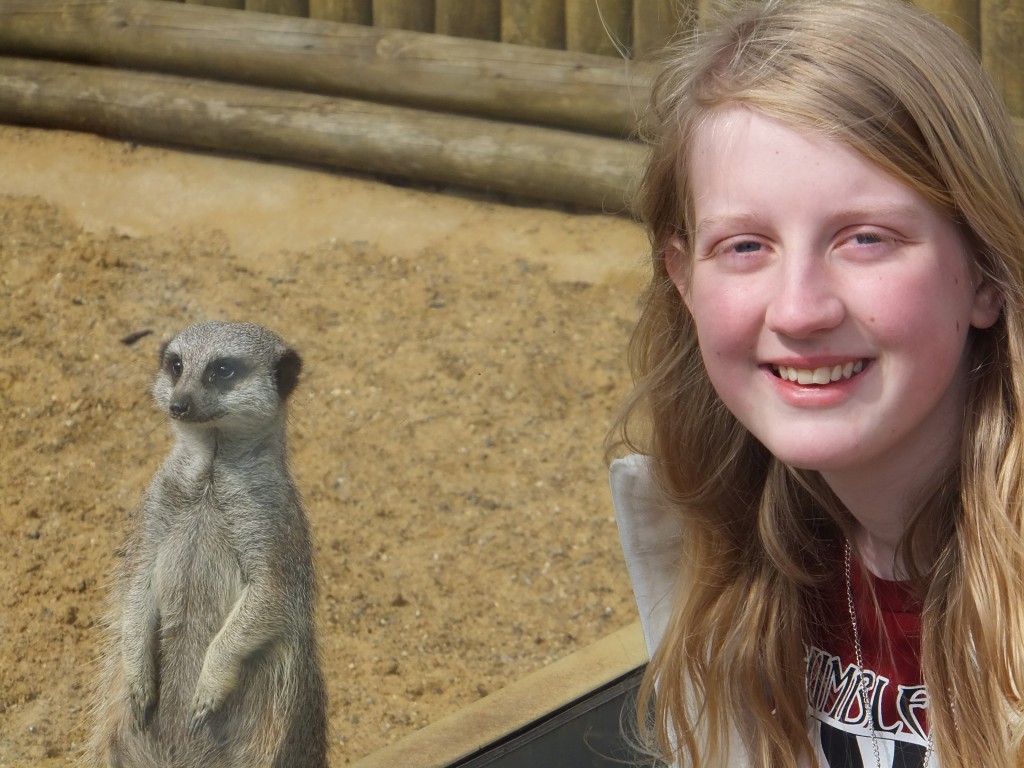 There is a farm area with Goats and Rabbits and all the children had great fun with the baby goats, who kept nibbling their clothing and shoelaces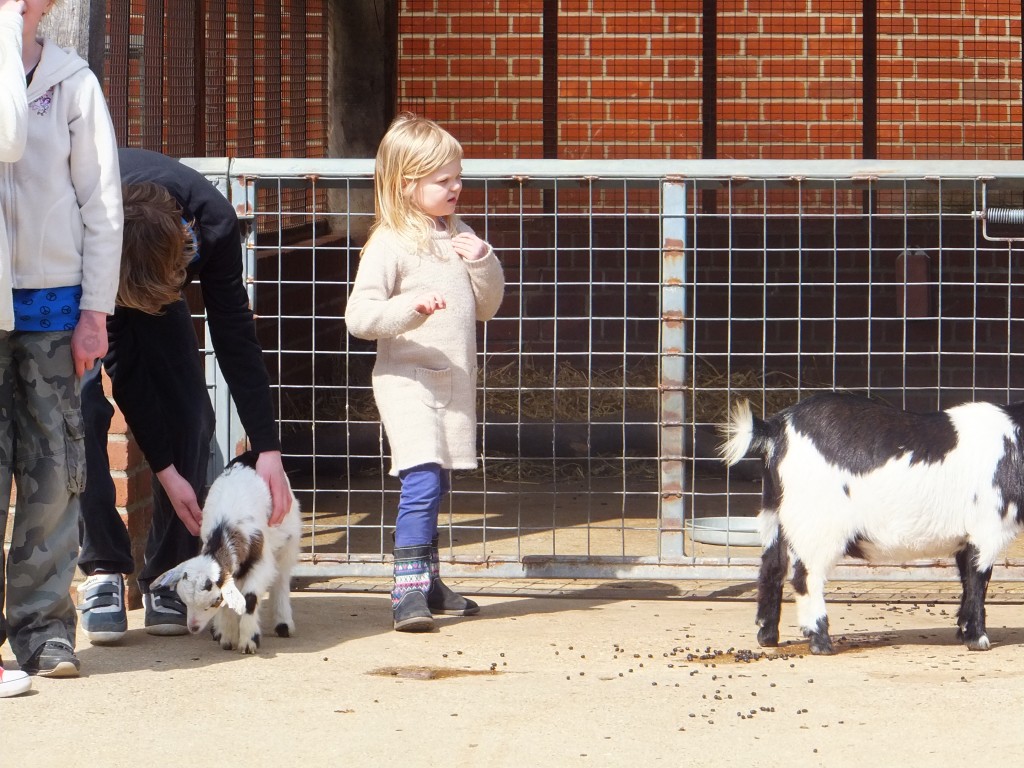 The highlight is perhaps not what you would expect, but the park has an open enclosure where you can walk among the Ring Tailed lemurs as they charge around. The Children really enjoyed this, we stayed in here for ages.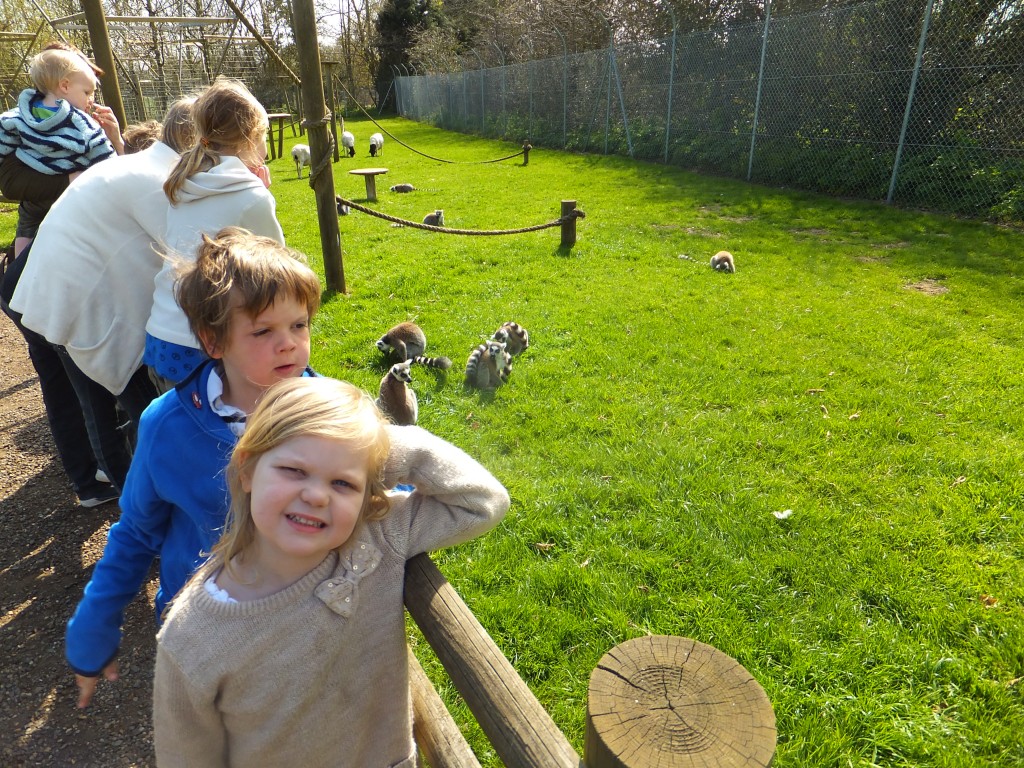 They were even more impressed when one jumped on a sheep for a ride, Eowyn thought this was hilarious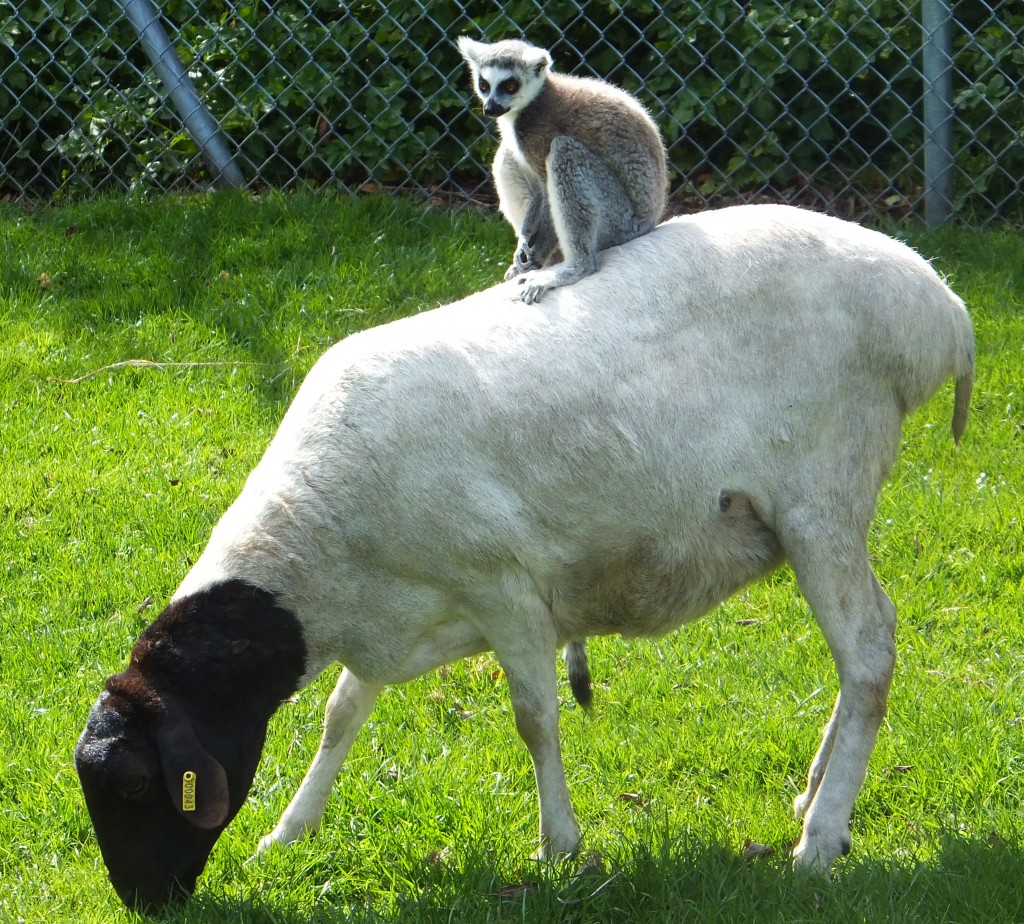 Towards the end of the day we paid a visit to the large indoor play area, it caters for children from 6 months to 12 years and has a range of activities, there is a separate area for small children, which Tyrus was free to roam without bumping into one of the bigger children.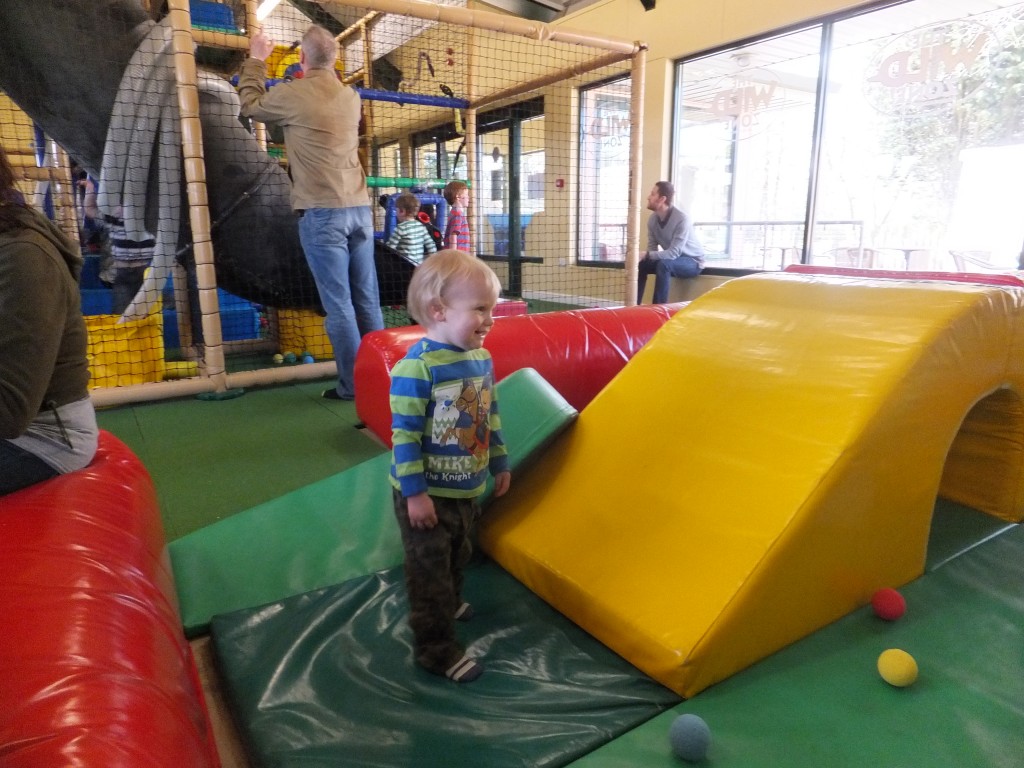 There were loads of exciting things to explore, but the floating ball machine, completely captivated Tyrus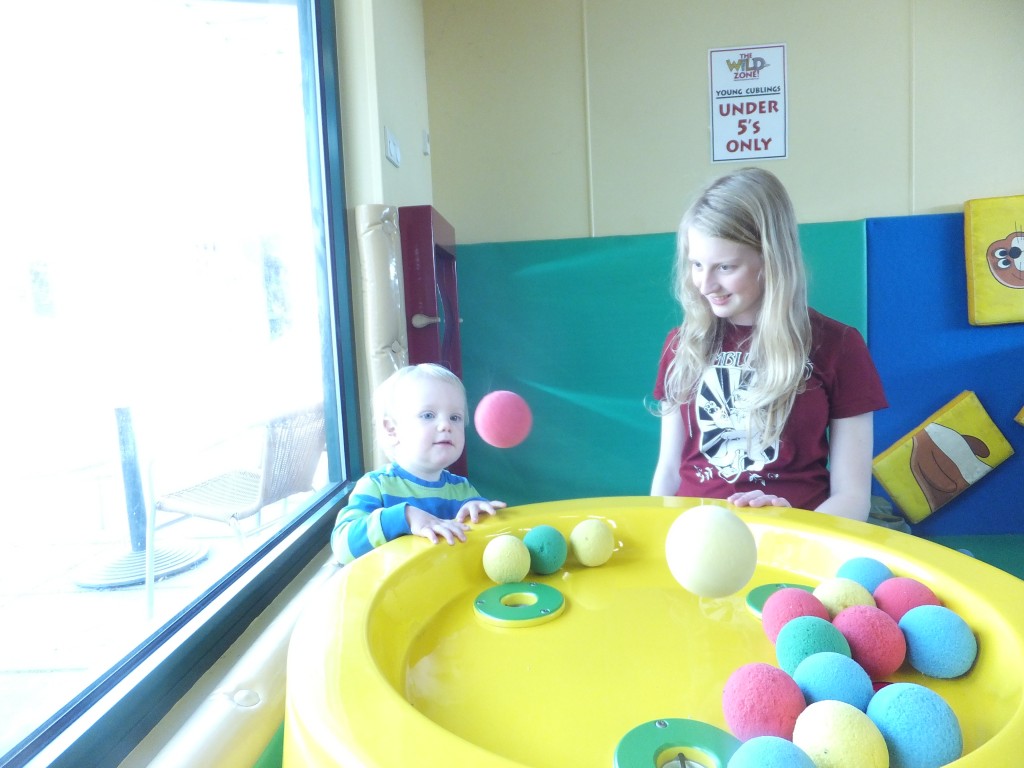 As a family with six children, we had a great, but long day, and all six children enjoyed the day.
Tips for a Great Day Out at the wildlife park
Spend some time with the children, looking at the park website, so you do not miss animal feeds and special activities.

A Picnic is great if the weather is good, it can be rather challenging if not.
Binoculars are useful if animals happen to be at the wrong side of the enclosure.
Let the children choose where to go as you travel around the park.
Most Wildlife parks are open all year round, wrap up and go in the winter months and avoid the crowds.
Africa Alive Tips from the Kids
Make sure you go to the giant play area, because its awesome (Kaide age 7)
Watch Out, the goat might eat your clothes (Eowyn age 4)
Remember to take a camera (Neva Age 10)
Useful Links
Latest Admission Rules and Africa Alive Prices
Everyone needs to book a timed entrance slot (Members and Non Members)
Children Under 3 are now required to pay an entrance fee of £1 to ensure the survival of the zoo. An annual pass for Under 3's costs £10 for 1 year, £15 for 2 years
You can just turn up and book your eticket when you arrive at the zoo on the day! This must be done in the safety of your car and they have installed WIFI in the car park to make this easier – but please note, to avoid disappointment, they are limited to 250 slots per hour – once they are gone, you may need to wait!
Daily admission
Standard price
(Inc. donation)
Standard price
(Exc. donation)
Adult
£22.00
£20.00
Child (ages 3-15 years)
£16.50
£15.00
Under 3's
£1.10
£1.00
Senior citizens (aged from 65 years)
£22.00
£20.00
Registered disabled child / adult / carer
£11.50
£10.00
Africa Alive Discounts
Only offer codes and discount vouchers issued directly by the park will be accepted, please check the validity of any offer before attempting to redeem it and do not be offended if it is refused as invalid.
Do you work for the NHS, have a Blue Light Card or a Defence Discount Card?
Any member of the NHS or those with a Blue Light or Defence Discount Card will have 10% off their ticket price for their entire family group. This only applies to day ticket.
Blue Light/NHS – At Checkout, Enter Discount Code: BLUE20
Forces – At Checkout, Enter Discount Code: FORCES20
You will need to show identification to prove your NHS, Blue Light Card, Defence status at admission to ensure smooth entry to the zoo.
Don't live local to Africa Alive, why not consider a holiday, check out these lodges with hot tubs in Suffolk