Goa does not need special reasons to be your holiday getaway. The beach paradise is blessed with plenty that you can anytime bask in its bliss and there are several things to do in Goa in December which makes it a perfect tourist destination. The scenic beauty, adventure sports, thrilling nightlife, delicious gastronomy, things to do and more is the reason that Goa is one of the best places for family vacations. Goa scores are high enough among friends or groups who seek to escape the urban chaos and choose some fun moments at the party hub. For a romantic time with your partner, it does not get much better than a honeymoon in Goa.
Goa is blessed with pleasant tropical weather all through the year; there's ample sunshine, soothing breeze, dreamy rains, and generally, temperatures fall in the bracket which is neither high nor low. Winter is the best time to visit Goa as the weather is at its best. If you are planning a trip to Goa, here are our reasons to visit Goa in December.
Christmas and New Year Celebrations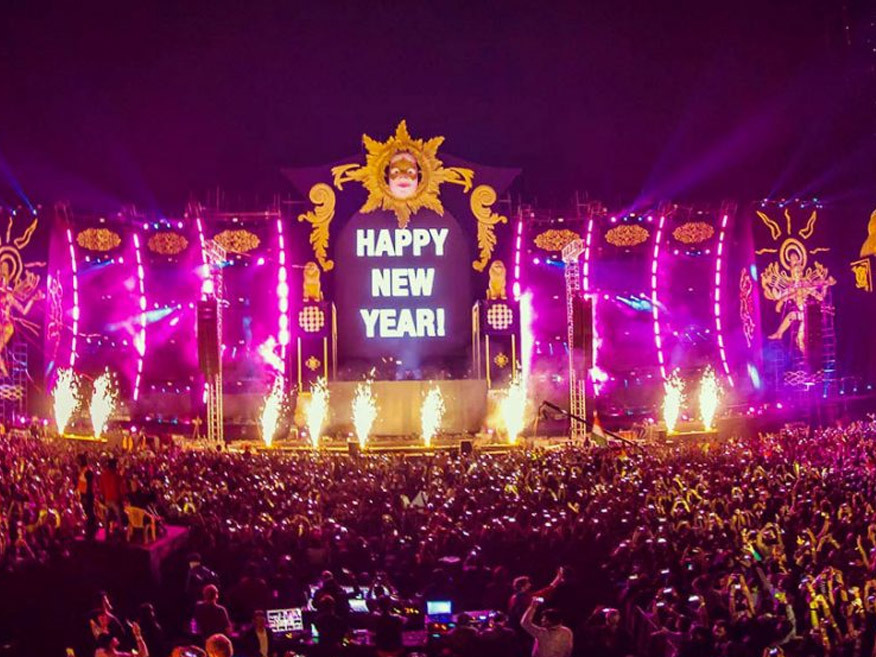 Christmas and New Year celebrations are among the most popular festivities in Goa. Not just the beaches, but also the churches and streets are high during Christmas and New Year. Midnight masses at the Churches in Goa are a must-attend during Christmas. The mouthwatering Christmas dinner, the carol-singing, dressing up and more make you never skip up on a holiday in Goa in December. The electrifying parties and crazy celebrations make Goa a great place to spend the festive eve.
Venue for Christmas Celebration: Basilica of Bom Jesus, Church of Our Lady of Immaculate Conception, Arambol Beach, Vagator Beach, Calangute Beach, Anjuna Beach, Se Cathedral
Venue for New Year: La Cabana, SinQ Night Club, Anjuna Beach, Vagator Beach, Colva Beach, Arambol Beach
Water Sports Activities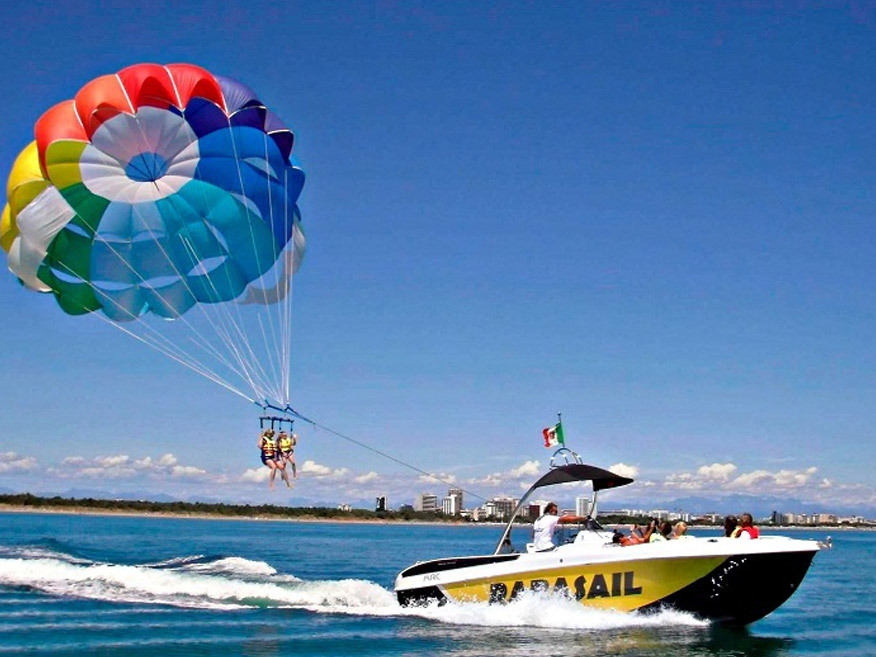 The azure waters of the Arabian Sea in Goa are bustling with watersports and in December the waters are crystal clear and the weather is perfect to try a hand at the activities. Watersports in Goa include scuba diving, snorkeling, parasailing, jet ski, windsurfing, wakeboarding, deep-sea fishing, kayaking, banana boat rides, etc. Goa is a hub of adventure activities in India. You may browse through our collection of Goa adventure packages.
Venue: Baga, Candolim, Vagator, and Anjuna beaches
Try your luck at the Casinos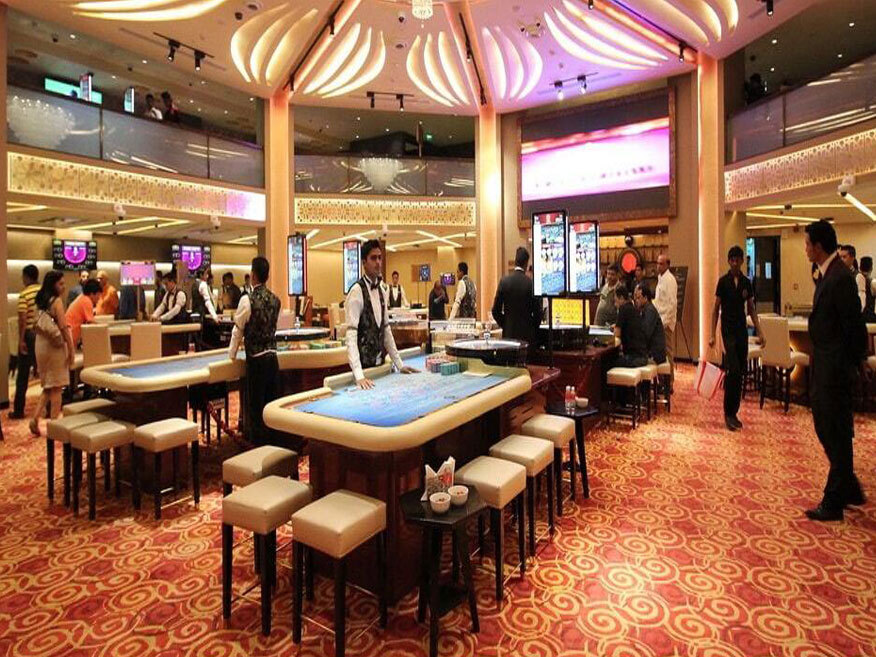 Goa is India's very own Las Vegas with many casinos on ships and boats docked in the Mandovi River. Try your luck at the games with drinks, food and spectacular entertainment to keep you company. Choose to play poker, roulette, baccarat, blackjack, money wheel, pontoon, flush, slots machines, and other games. December hosts a number of year-end events that you should not miss out on.
Venue: Panjim, Baga, Dona Paula, Candolim
Nightlife of Goa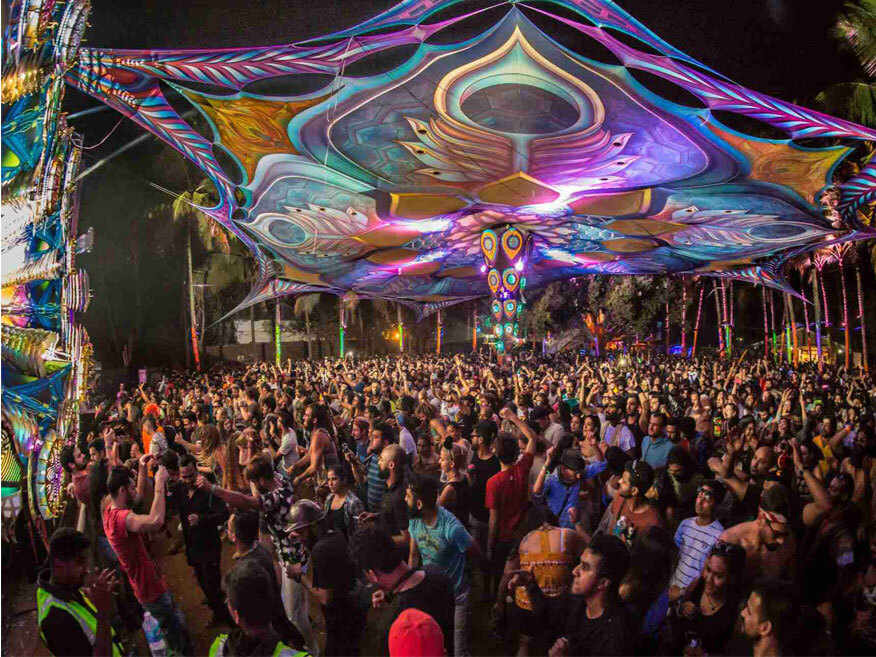 Goa is an all-year party hub and in winter, especially in December, it hosts a number of exciting parties. The parties start from after the sun sets and go on until the early hours of the morning. Foot-tapping music, dancing spectacular lights, electrifying beats, drinks, barbecue, bonfire, delicious food, and more, sets up the mood to party all night. The Special New Year eve parties are the best with lots of excitement and are a highlight of Goa holiday packages.
Venue: Baga, Calangute, Vagator, and Arpora are popular options.
Cruises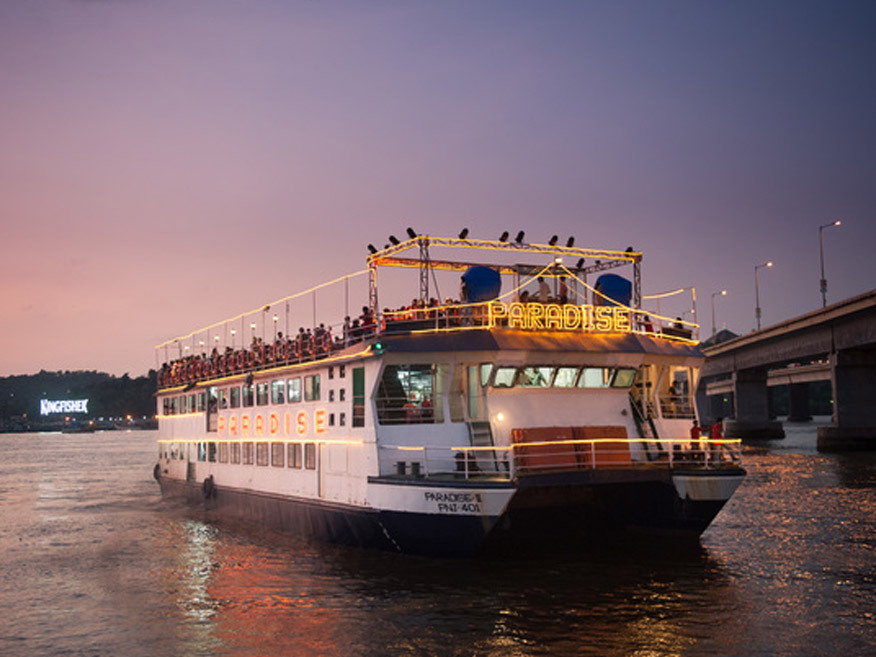 River Cruise on the Mandovi River is one of the best things to do in Goa. While sailing on the beautiful waters, the river cruises in Goa offer an insight into its colorful culture and hospitality. It is among the best things to do during the honeymoon in Goa. The Sunset Cruise is a big hit while there are also options for a Party/ Dinner, Nature Cruise, yacht rides too.
Venue: Mandovi River to Vanxim and Divar and Chorao Islands is the best cruise in Goa.
Salim Ali Bird Sanctuary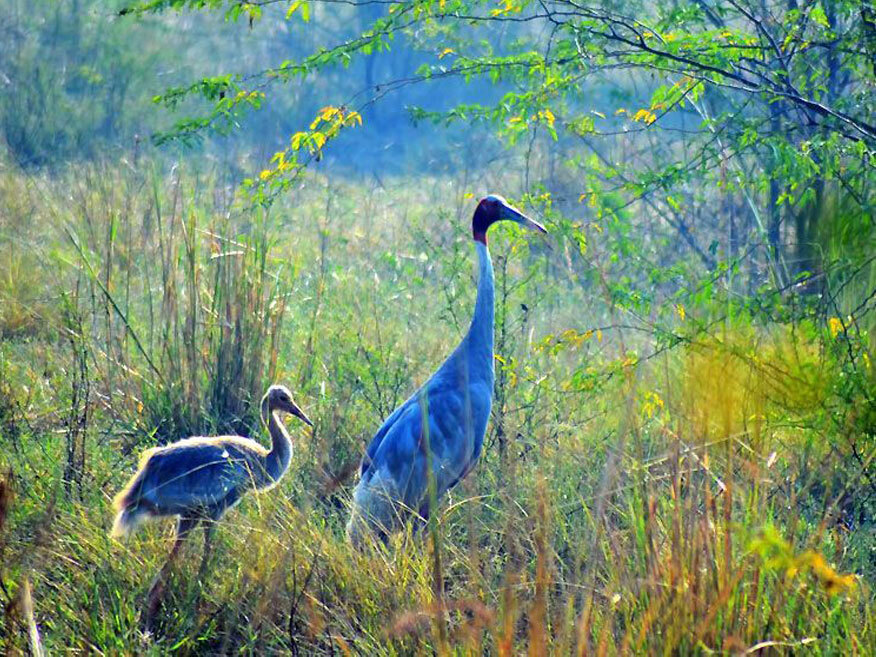 One of the best places to visit in Goa during a family vacation, the Salim Bird Sanctuary is a heaven for birds. Come December, and the sanctuary on Charao Island is bustling with domestic and migratory birds. Loved by nature lovers, ornithologists, trekkers, and anyone looking for a little respite in nature's lap, the bird sanctuary is a must-visit in December.
Venue: Charao
Paradise for Shopaholics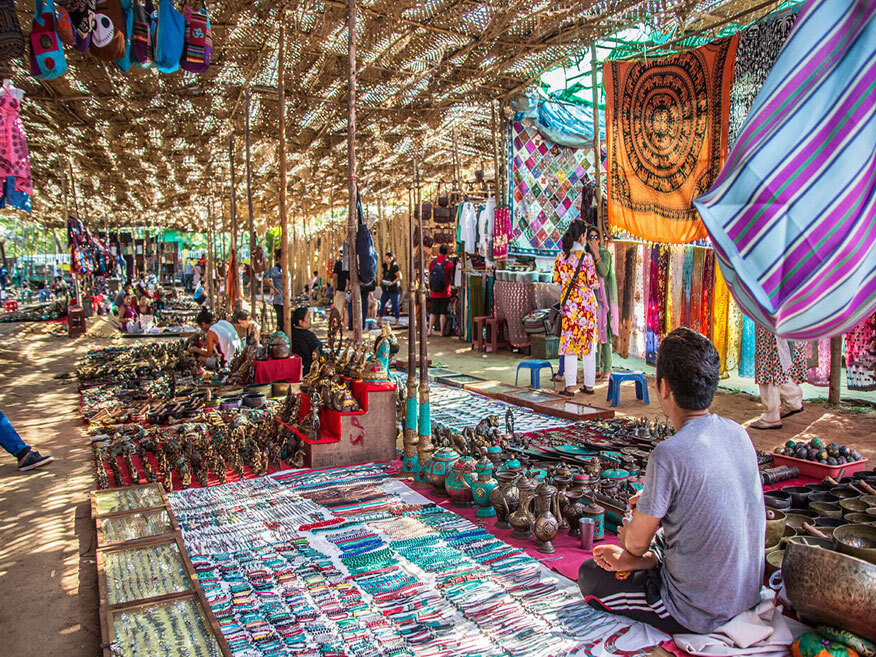 Arpora's Saturday Night Market, the flea market at Anjuna, and Mackie's Night Bazaar in Baga and many more are the most popular places in Goa to get some shopping done. Get your hands on souvenirs while enjoying performances of live bands, street DJs, fire-eaters, jugglers, and while savoring the taste of authentic Goanese preparations.
Venue: Baga, Anjuna, Mapusa Market, Calangute
Spot Olive Ridley Turtles in Goa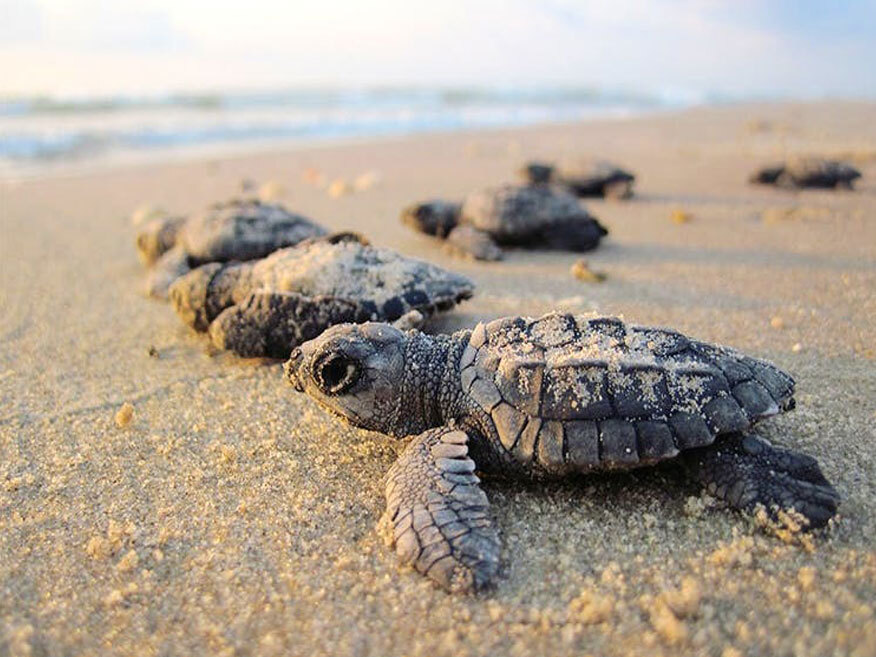 The Olive Ridley turtle is a rare and endangered species in India who are spotted easily in Goa. In the month of December, these turtles come in large numbers to lay their eggs on the beaches of Goa. It has been the favorite among beach holiday destinations in India. The nesting season is the time where you can spot turtle eggs and turtle hatchlings in huge numbers.
Venue: Spot adults and baby turtles at Galgibaga and Agonda, while the nesting spots of turtle eggs are at Arambol, Ashvem, Anjuna, Colva, Benaulim, Betul, and Palolem.
Silent Noise Party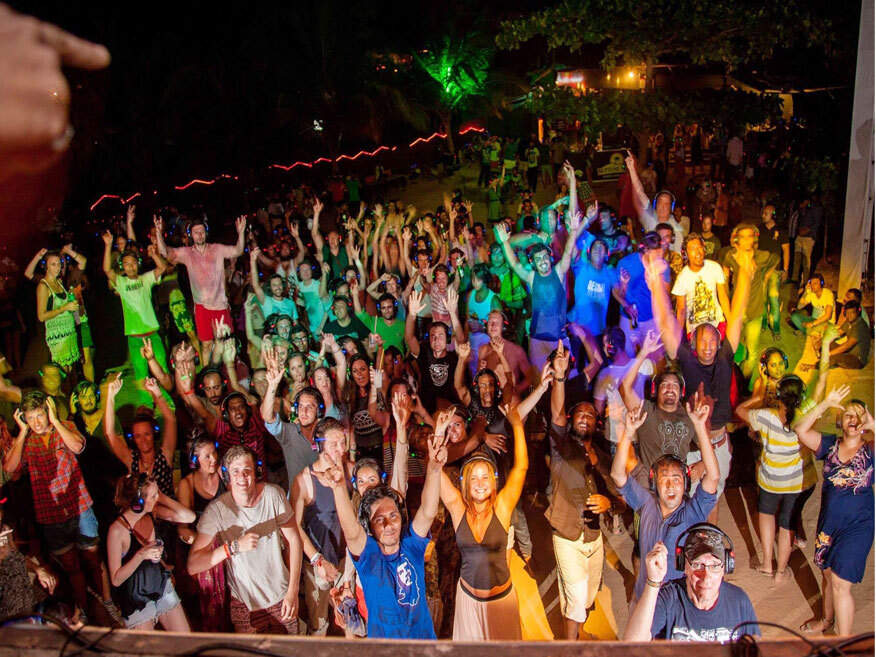 The Silent noise party is a unique party that one must include in a Goa holiday. The name itself explains its uniqueness; the party does not disturb anyone and allows the partygoers to keep headphones on blasting their music and grooving all night long. The most happening parties happen on the full-moon nights of December.
Venue: Palolem, Goa
Sunburn Festival – Dance Music Festival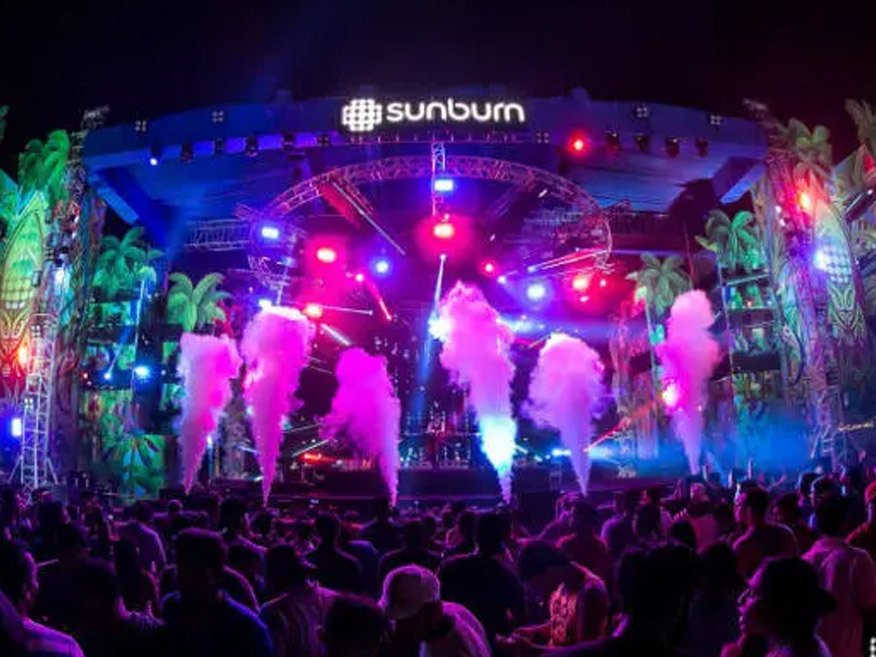 For three days in the last week of December, the Sunburn Festival in Goa marks the most happening party in India. Organized at Vagator Beach from the 27th to 30th December every year, the event promises to be a party to remember. The festival brings together DJs, performers, live artists, and music aficionados from all over the world.
Venue: Vagator Beach
Churches – Architectural Marvels
Churches in Goa are among the popular tourist attractions which lures a large number of tourists from all over the country. Blessed with the legacy and rich cultural heritage, the churches of Goa are known for their architectural beauty and significance. The gilded interiors and Portuguese design of the churches add charm to the vibrant beauty of Goa.
Venue: Se Cathedral, Basilica of Bom Jesus, Church of Our Lady of Immaculate Conception, Church of St. Cajetan, Church of St. Francis of Assisi
Art of Literary Festival – A Book Festival
GALF or Goa Art & Literature Festival is a celebration of creativity. Writers, poets, musicians, and other artists from around the subcontinent and beyond attend GALF, which is held in December every year. Art and literature lovers mark the festival on their calendar as a must-attend.
Venue: International Centre, Goa (Dona Paula)
With so much to do and enjoy, a holiday in Goa in December is surely worth trying.
Author Bio: A soul bred in the mountains, Akansha Negi doles out travel inspiration from solo wandering, exploring heritage and culture, tasting local cuisine, adventures, and experiences of her travels. As a travel enthusiast, she loves to travel in India as this country is a sumptuous amalgam of traditions, spiritual beliefs, and magnificent landscapes. She keeps penning down and capturing her travel experiences and loves to share them with all. She wishes to travel across the globe in the years to come.