Now that we are well and truly into January, my thoughts have turned towards decluttering! We are fortunate that we have quite a large house, but we are also known for having lots of 'stuff'
My mother who is a complete minimalist despairs every time she comes round my house, she stands and looks at the chaos and shakes her head muttering "OH Amanda"…
At the weekend Asa put all of the Christmas decorations up into the smaller attic above the study. Whilst he was up there he shouted down if I wanted to sort through the attics some time this year!

You see, Asa's mum is a hoarder, but his dad is not, so whenever she thinks about having a clearout, she kindly brings stuff over to our house, his dad doesn't mind because it is making his pile of clutter less and neither Asa nor I have the heart to say no , because it is usually something sentimental from an older generation, hence why my house is filled with old hot water bottles and horns and bugles, along with a piano and various candlesticks!!
As we would never throw the items away, I was looking at bpi auctions, that way I will hopefully make some money, and won't feel guilty about taking the excess items to the tip, although my only concern would be that Asa would accompany me to the auction and bring home twice as much stuff as we went with originally!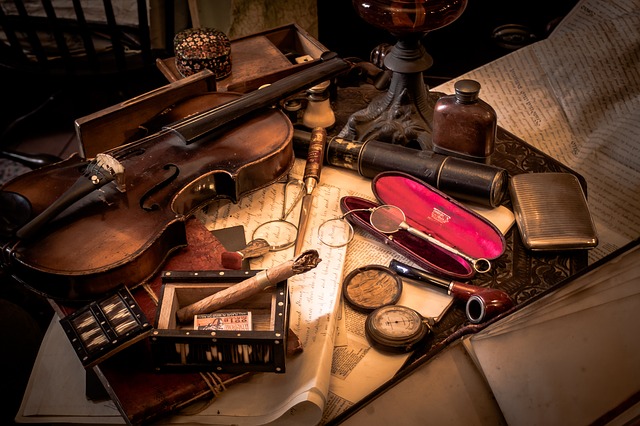 I would love to know if any of you have sold any items at an auction, or if you encountered the same problem I think I may have.
Although this is all obviously pie in the sky at present, as I have to actually find enough time in our extremely busy schedule to actually sort out all three attics, and by the time I actually get round to it, the children will all be grown up with their own homes, and then I could just as easily 'donate' some of the items to them, to carry on the tradition!
This is a collaborative post