This weekend we took a trip to North Norfolk to camp at the West Runton Site here's all you need to know about the West Runton Camping and Caravanning Club Site.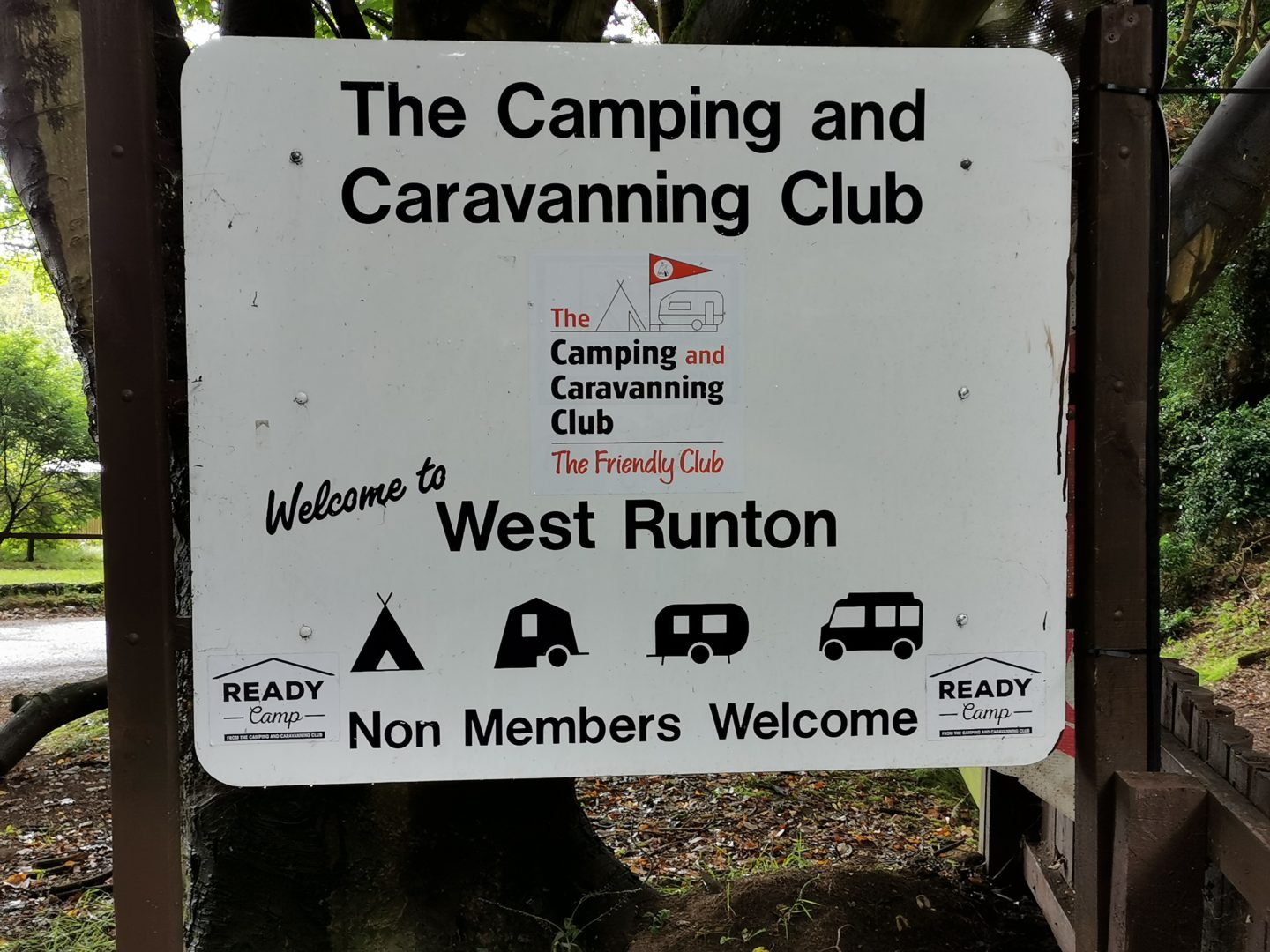 Where Is The Campsite ?
West Runton Camping and Caravanning Club Site can be found at Holgate Lane, West Runton, Norfolk, NR27 9NW
Map ref: 133/189419 / Latitude: 52.9299 Longitude: 1.2555
Travelling along the A148 the site is signposted from the road and is easy to locate. Please note the road down to the campsite is quite narrow, but there are lots of passing places. So just take it slowly and you should be fine. When you arrive at the entrance there is parking to the left and right of the barriers. Although many chose to pull up directly to the barrier and get out of their vehicles to check in.
What Type Of Pitches Are Available ?
West Runton has a choice of four pitch types, grass only pitch with no electric hook up (our pitch). Grass pitch with electric hook up, hard standing with electric hook up and Ready Camp Tents.

How Do I Check In ?
Check in is from 1pm onwards. It is recommended not to arrive prior to this time due to other occupants vacating their pitches up until 12. With such a narrow road to negotiate, it could cause traffic chaos!
On arrival we chose to park our large 9 seater in the visitor parking to ensure we did not block the road. However lots of the new arrivals chose to pull up to the barrier, get out and go into the reception to check in. Which did seem to create quite a lot of traffic!
On entering the reception area, which also doubles as a shop, we were warmly greeted by the team. Details checked, site info given and then we jumped back in our vehicle. We followed the site manager over to where the non electric jumbo pitches were located. Just to the side of the Play Area with the Ready Camp in view.
We had no specific pitch requirements, but the site does state it will try to accommodate any special pitch requirements if they can. We had a spot just next to some large trees which came in very handy when the rain hit. But it did mean a quick pick up of giant twigs before we pitched the tent to ensure we had a comfortable night's sleep, although I am sure if you have air beds it won't be a problem!
What Facilities Are On Siteat West Runton Camping and Caravanning?
As this was our first camping trip with the camping and caravanning club. I am unable to compare facilities to any other sites, but for us it had everything we needed.
Washing/Laundry Facilities.
We were located close to East Block which had ample toilets, showers and wash basins for both male and females. All were kept spotlessly clean, and we never had to queue.
The block also had a laundry room, (£3.50 per wash cycle and £1 per 20 minutes for the dryer). A dishwashing area with plenty of large sinks and very hot water and a waste room. Each day the East Block is closed for cleaning from 10.30am to 12. During that time the West block is open if you require any of the facilities, and when we went over there it had the same amount of facilities available. The West block is closed for cleaning from 12 to 1pm daily.
Shop/Play Area
The reception/shop is open from 9am to 10am and from 1pm until 5.30pm. During those times the shop is open for the sale of camping essentials, the shop operates a cash only basis. They are also able to extend your stay and make advance bookings for you at other sites.
There is a lovely fenced in wooden play area which the children loved, plus plenty of large trees to climb!
Water/Rubbish Disposal
There are plenty of places to get fresh water and the children enjoyed walking across to fill up the bottles ready for a nice cup of tea. Bree the puppy also appreciated having the water close by!
There is only one place to dispose of your rubbish, both human and dog and the giant bins are located in the driveway by the Motorhome Service Area. Which is just next to the entrance/exit. It's only a short walk across the site, we found ourselves collecting up any rubbish and taking it with us to drop off on our way out.
Recycling is done after the bins are collected, so no worrying about sorting your bottles from your cardboard whilst staying here!
Extras
Don't fancy cooking one night, there is a Fish and Chip Van that visits on a Thursday night and a Wood Fire Pizza Van on a Saturday evening.
How Dog Friendly Is West Runton Camping Site ?
Having a 6 month old Giant Puppy I was slightly worried how she would get on, but there were plenty of dogs to keep her company! There are no specific dog walking facilities on site, but there are plenty of fantastic dog walks straight from the campsite. There are no specific dog bins to dispose of waste, but Bree enjoyed the walk over to the large bins anyway! So I would say it's a great site for dogs and so many local beaches for you and your dog to explore.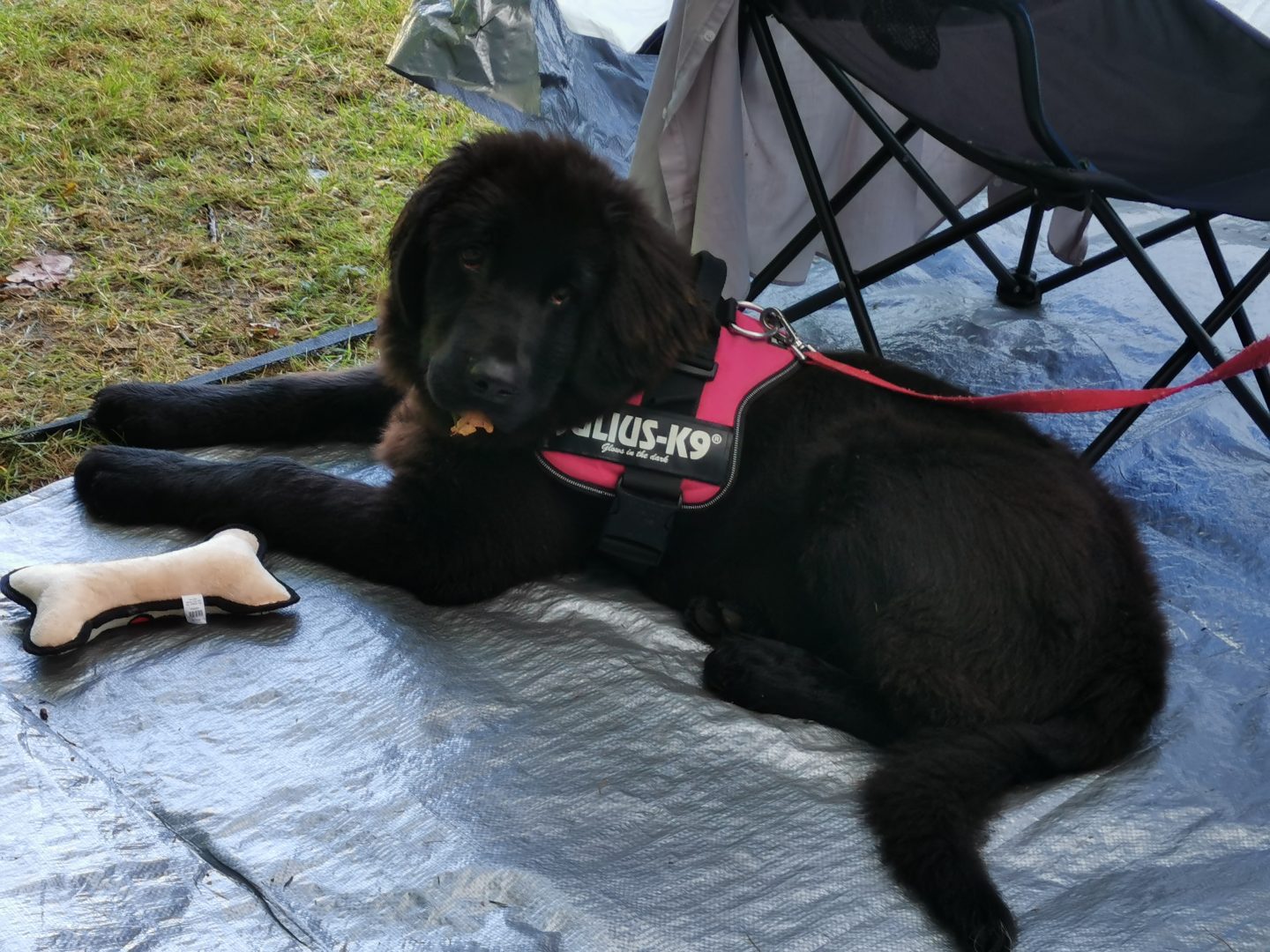 What Did We Think Of West Runton Camping and Caravanning Club Site?
This was the first time we have been camping in 12 years and we have increased the number of people in the tent by 3 plus a dog. So to say I was a little apprehensive was an understatement, but actually it was a great weekend. Definitely something we are all wanting to repeat, as soon as possible. Thank goodness its the summer holidays, and lots of time to explore more of the UK.
It was lovely to get away from the electronic gadgets and get out in the fresh air. The site itself was very well laid out, extremely peaceful and a great place to explore the surrounding areas of Sheringham and Cromer. Further up the coast you have Heacham and Hunstanton, which we will do next time we visit. If you want to leave the car on site there are some lovely walks straight from the site. Asa took some of the children to the top of the hill, then went to the little local shop for some milk (the children were up too early for the shop on site!)
Nearby Attractions to West Runton Camping and Caravanning Site
The beaches in this part of Norfolk are stunning, so you don't really need anything else. If you are wanting to visit somewhere a little different, there are plenty of attractions nearby
Hillside Shire Horse Sanctuary
Amazona Zoo
North Norfolk Railway
Sheringham Park
Cromer Lifeboat Station
Felbrigg Hall
Cromer Pier
If you are looking for some tasty fish and chips, I recommend Wills Plaice on the main road in East Runton. It's right next to a car park that has free parking after 6pm, and directly next to the beach, which we all enjoyed exploring.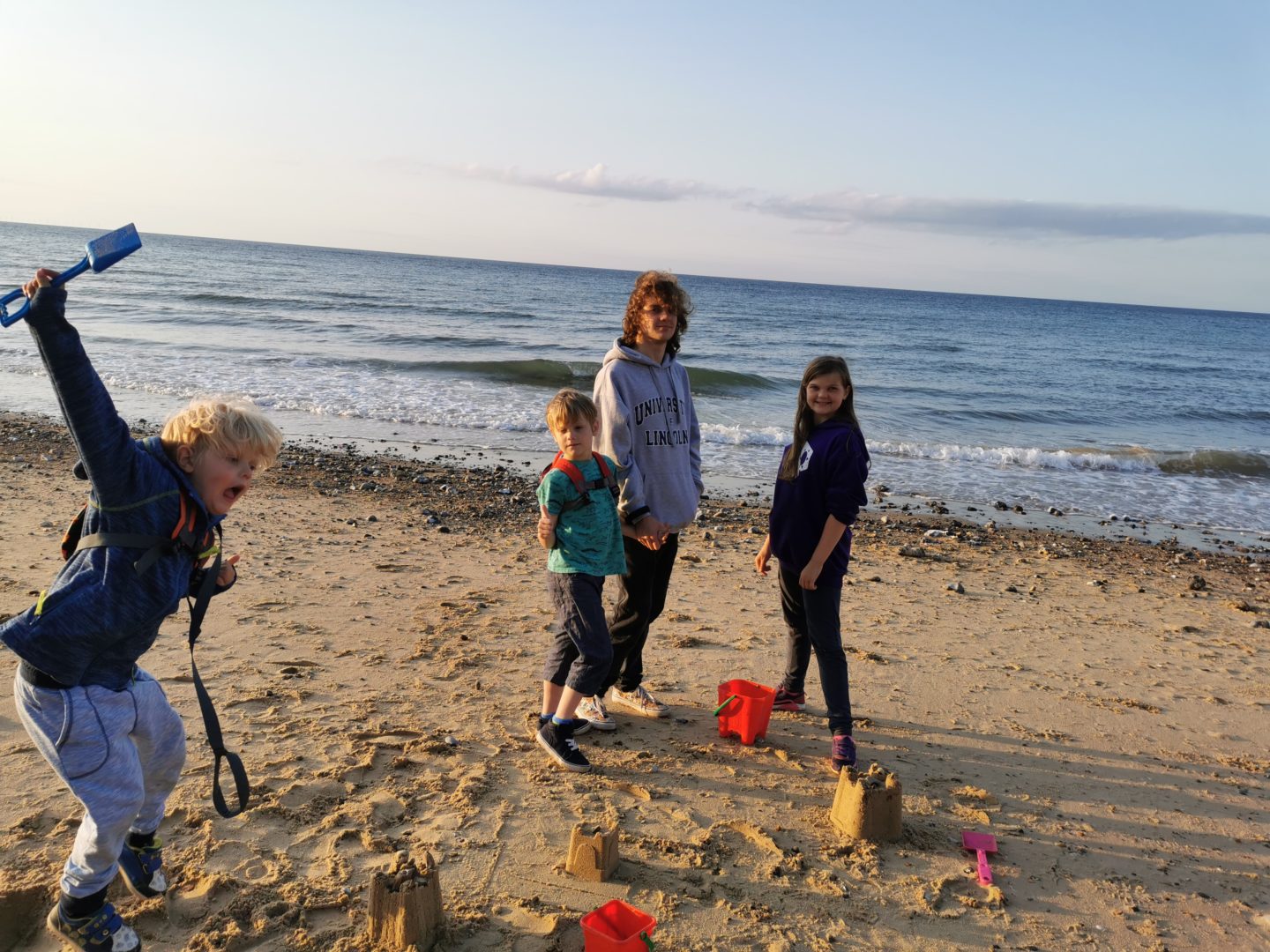 Have you visited West Runton Camping and Caravanning Club Site or any of their other sites. Is there one you recommend we try next ?
Check out our second camping trip when we went to Crowden
We love the fact that we can take Bree with us camping, if you are looking for somewhere dog friendly but don't fancy camping you could always check out Titchwell Manor Hotel with so many of our children still wanting to come away with us, I don't think we'll be staying at hotels anytime soon, but that doesn't mean you can't!