How much do you know about Unique Food and Beverages in WDW, read on to find out more.
I've heard time and time again, from many people, that they don't visit theme parks because the food is terrible. While that may be true for other theme parks, it's not for Disney World! You can find such a variety of food, snacks and drinks in all of the parks and resorts that you never have to touch a hamburger or hotdog.
If you are looking for the perfect place to eat, check out best Restaurants at Disney
When we travel, we enjoy trying new items that are unique to the culture or location. In Disney World, specifically in Epcot, you can sample unique food and drinks that won't break the bank, so you don't have to worry if they don't turn out to be your "cup of tea". We have a list of foods you can try on your next visit to the Happiest Place on Earth that will get you out of your comfort zone. So, skip the turkey leg and Mickey pretzel and try something new!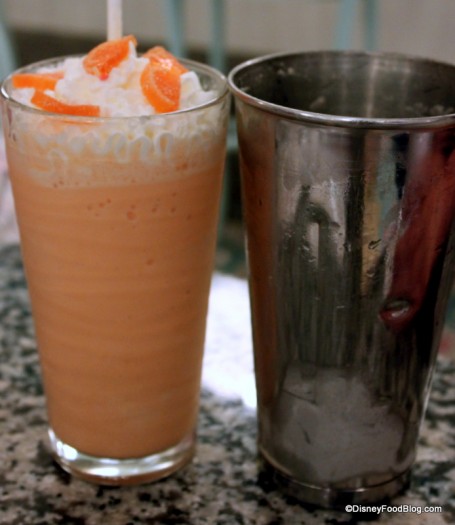 Frozen Sunshine
First up, we have the Frozen Sunshine. This light pink shake comes just in time for the summer. It's made with rainbow sherbet and vanilla ice cream and is a perfect light, citrus summer dessert. It's topped off with a pile of whipped cream and candy orange slices. Get yours at Beaches and Cream Soda Shop, at the Beach Club Resort, it's their house special!

Egg and Leek Pastry
In the Norway Pavilion in Epcot you can find this flaky pastry that is stuffed with leeks and an egg custard. With hints of onion and garlic, this is a great small meal on the go. The Kringla Bakeri Og Kafe is where you can find this authentic pastry.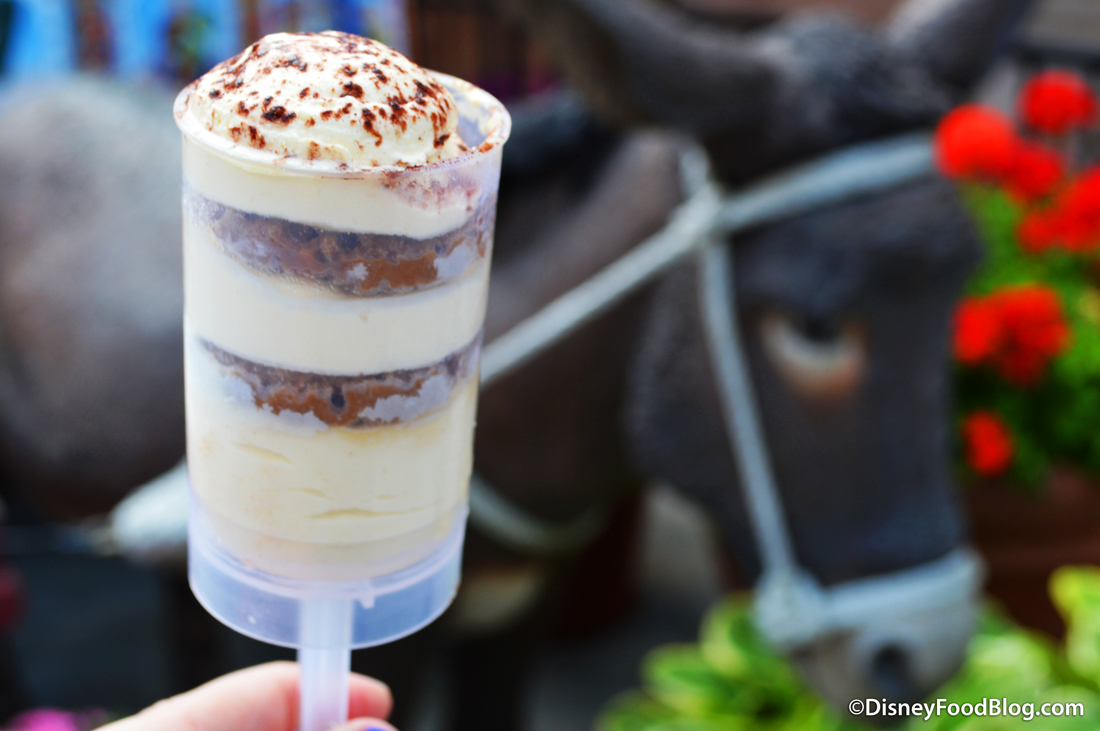 Tiramisu Popsicle
This dessert takes a sophisticated spin on push-pops! It has layers of tiramisu gelato and Ladyfinger cake soaked in espresso. The plastic push pop container makes this popsicle mess-free! This decadent frozen treat is available at the Via Napoli Donkey Cart in the Italian Pavilion. Yes, look out for the cute donkey "pulling" the cart in Epcot!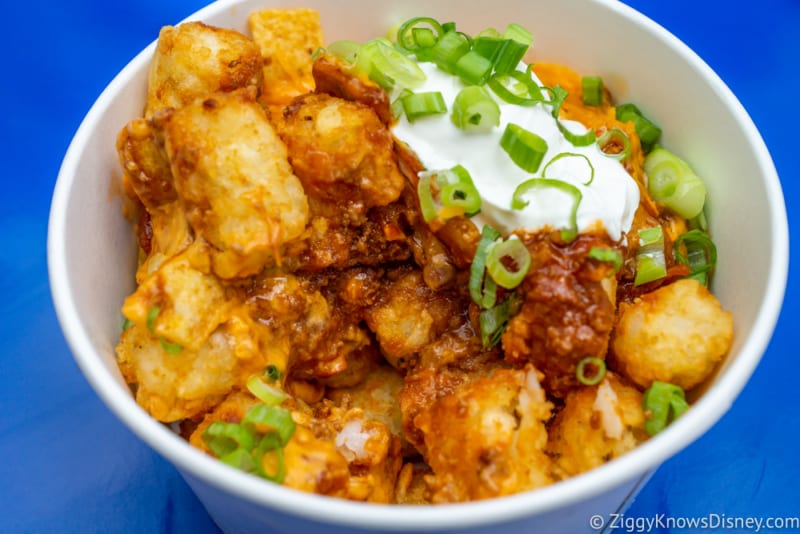 Totchos
Totchos stands for "tater tot nachos". These are unique to Toy Story Land! The tots are served with corn chips, chilli, nacho cheese and topped off with sour cream and chives. You can certainly eat these with a fork if you try, but I just dig right in with my hands! It's a little messy, but so worth it! Woody's Lunch Box in Hollywood Studios offers this unique snack.

Lefou's Brew
Fans of Beauty and the Beast will get a kick out of this cold drink from Gaston's Tavern. Named after Gaston's pint-sized henchman, Lefou, this cup of frozen apple juice comes with a bit of toasted marshmallow taste and has a passion fruit-mango foam. This slushy drink is the perfect way to cool down on a hot day in the Magic Kingdom!

Tonga Toast
Skip the pancakes and try this breakfast dish at Capt. Cook's. Sourdough bread is stuffed with bananas, battered and then deep fried all before being dusted with cinnamon sugar. This is a thick piece of toast and it comes with a side of either bacon or sausage. Start your morning off right, here at the Polynesian Resort.

Beef and Lamb Gyro
Naan (flatbread) is filled with strips of grilled beef and lamb. Cucumber and tomato salad and Tzatziki sauce are all added to make this gyro even tastier! You will also get a side of African slaw. After grabbing your gyro from the Harambe Market in Animal Kingdom, grab a seat and enjoy some of the live music that is often featured near the market.

Hummus Fries
Thick-cut and fried to a rich, golden brown, these hummus fries have cumin, cilantro and preserved lemon aioli sauce to pack a delicious punch right into your mouth! You'll find them at the Spice Road Table in the Moroccan Pavilion of Epcot.

Ahi Tuna Nachos
Yak and Yeti Restaurant in Asia in Animal Kingdom has these amazing spicy tuna nachos. Fried wontons are topped with a delicious pile of asian slaw, wasabi aioli and a soy glaze. These nachos are filling but not heavy. Perfect food to fill your belly without putting you in a food coma!

Night Blossom
Go get this drink! Offered at Pongu Pongu in the Animal Kingdom, it is as fun to drink as it is to look at! It's inspired by the movie "Avatar" and just like the movie, it is rich in color. Purple and green layers of apple and pear limeade are topped with passion fruit boba balls that burst when you bite them. Don't forget to try this frozen drink while you're in Pandora!

Blueberry Cream Cheese Mousse
For more food inspired by the world of Avatar, try this beautiful dessert. Layers of blueberry mousse, passion fruit curd, and meringue are arranged beautifully, so beautifully that it's hard to cut into! The Satu'li Canteen in Pandora has this Na'vi created dish.
They always say that breakfast is the most important meal of the day, so if you are looking for a great start to the day check out Breakfast at the Grand Floridian Cafe
I hope I've given you some food for thought (ha!) when it comes to Disney food and drinks. These are just a small sample of all the really awesome options that the parks offer and the cool thing is, that Disney is constantly adding new menu items all the time! Keep up with us here, and we'll let you know what our favorites are. Happy snacking!