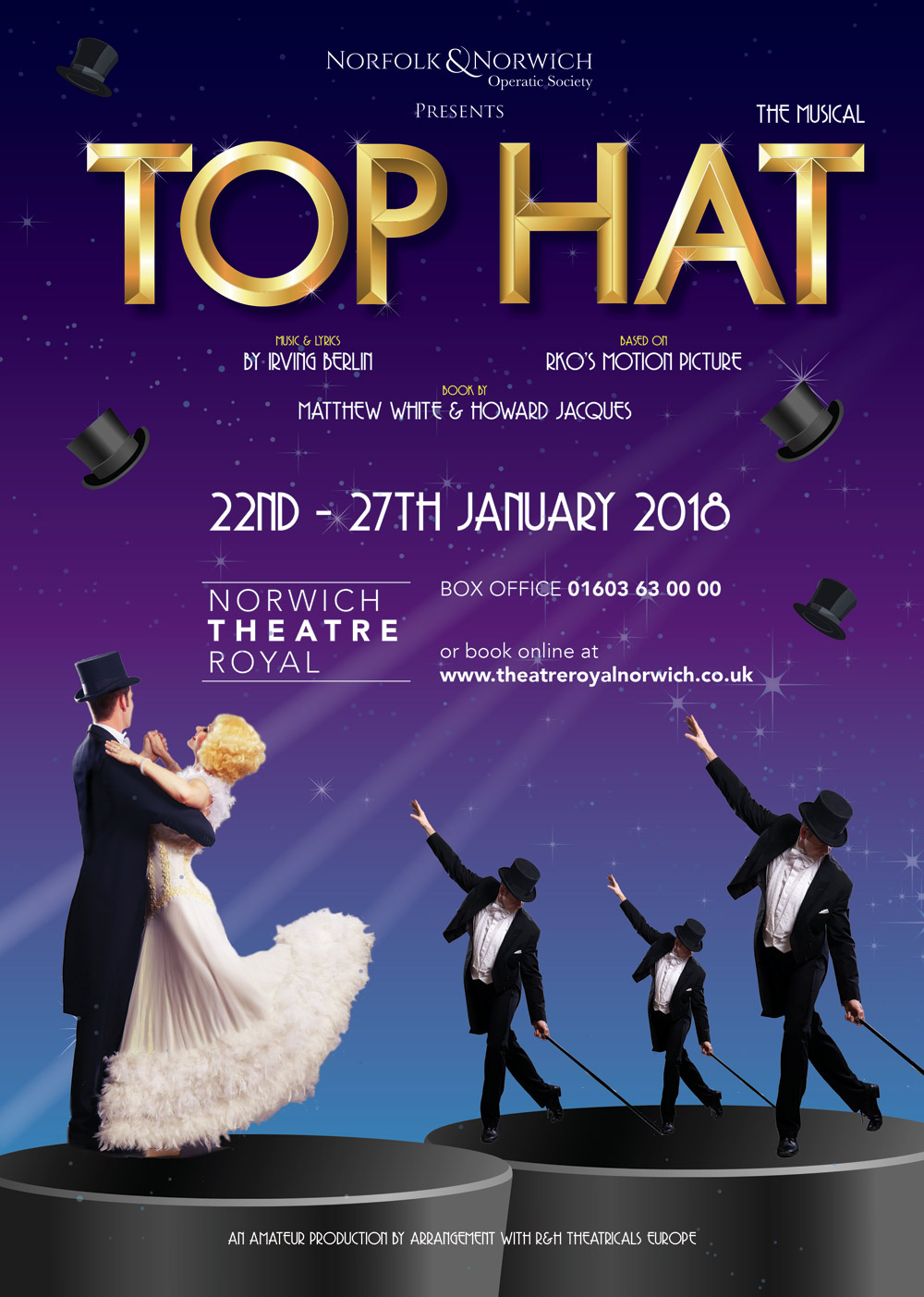 Top Hat at Norwich Theatre Royal
Last night Neva and I went along to Norwich Theatre Royal for the opening night of Top Hat performed by the Norfolk and Norwich Operatic Society. The programme states it is an amateur production by arrangement with R&H Theatricals Europe, but nothing about this production was amateur!
The only slight giveaway was the rather temperamental screens on stage that didn't slide open and shut as smoothly as the cast would have liked! other than that, you could have been sat in the West End.
The story of two people who fall in love, mistaken identities, crossed wires and a whole lot of tap dancing, makes for an excellent evening of entertainment.
With favourites such as Puttin On The Ritz and Let's Face The Music and Dance, it was a feel good, foot tapping, extravaganza, that really put NNOS on the map.
Kathryn White as Dale Tremont was outstanding, a wonderful voice and the ability to appear frosty and vulnerable all at the same time. Alex Green as leading man Jerry Travers was sublime, so much energy throughout the entire show, and such an infectious grin, he is definitely one to look out for in the future, although Adrian Wright as Bates was in close contention for the star of the show, a cross between Basil Fawlty, Frank Spencer and Lurch all rolled into one, hilarious!
And we cannot watch this version of Top Hat without mentioning Christopher Penn as Alberto Beddini, and his rendition of Latins Know How, but I won't spoil it, just head down and grab your tickets now.
The show is running until Saturday 27th January, but be quick, the Saturday matinee is already Sold Out. You can book online, or call the Box Office on 01603 630000.