The Peak District is an excellent short break destination for all sorts of reasons. It was recently voted the fourth best national park in Europe in the TripAdvisor Travellers' Choice Awards. There's everything you would expect from a world class national park from stunning scenery, fascinating historical sites and extensive walking, hiking and cycling routes.
The Peak District is a wonderful destination for families. There's lots of outdoorsy fun to be had and compared to lots of other parts of the country it's relatively inexpensive. Located in the Midlands, chances are it's also fairly accessible.
Things To Do In The Peak District
There are dozens of family friendly attractions throughout the Peak District. Here are my favourites…
Castleton for Caverns and Walking
The Hope Valley is a particularly picturesque part of the Peak District and is great for walking. Castleton is one of the most beautifully situated villages in the Peak District and the perfect base for some of the best walks in Derbyshire. Climb the steep steps up to the atmospheric ruins of Peveril Castle. For a longer walk, Mam Tor has stunning views of the National Park, including the photogenic Winnats Pass. As one of the most-loved ridge walks in the Peak District, you can see all the way to Manchester on a clear day.
Castleton is the only place in the world where Blue John, a semi-precious stone, unique to Derbyshire and the Peak District can be found. There are various caverns to explore such as Speedwell Cavern which features an underground boat ride to the eerie 'Bottomless Pit', or for the amusement of the name alone, why not walk into the Devil's Arse?!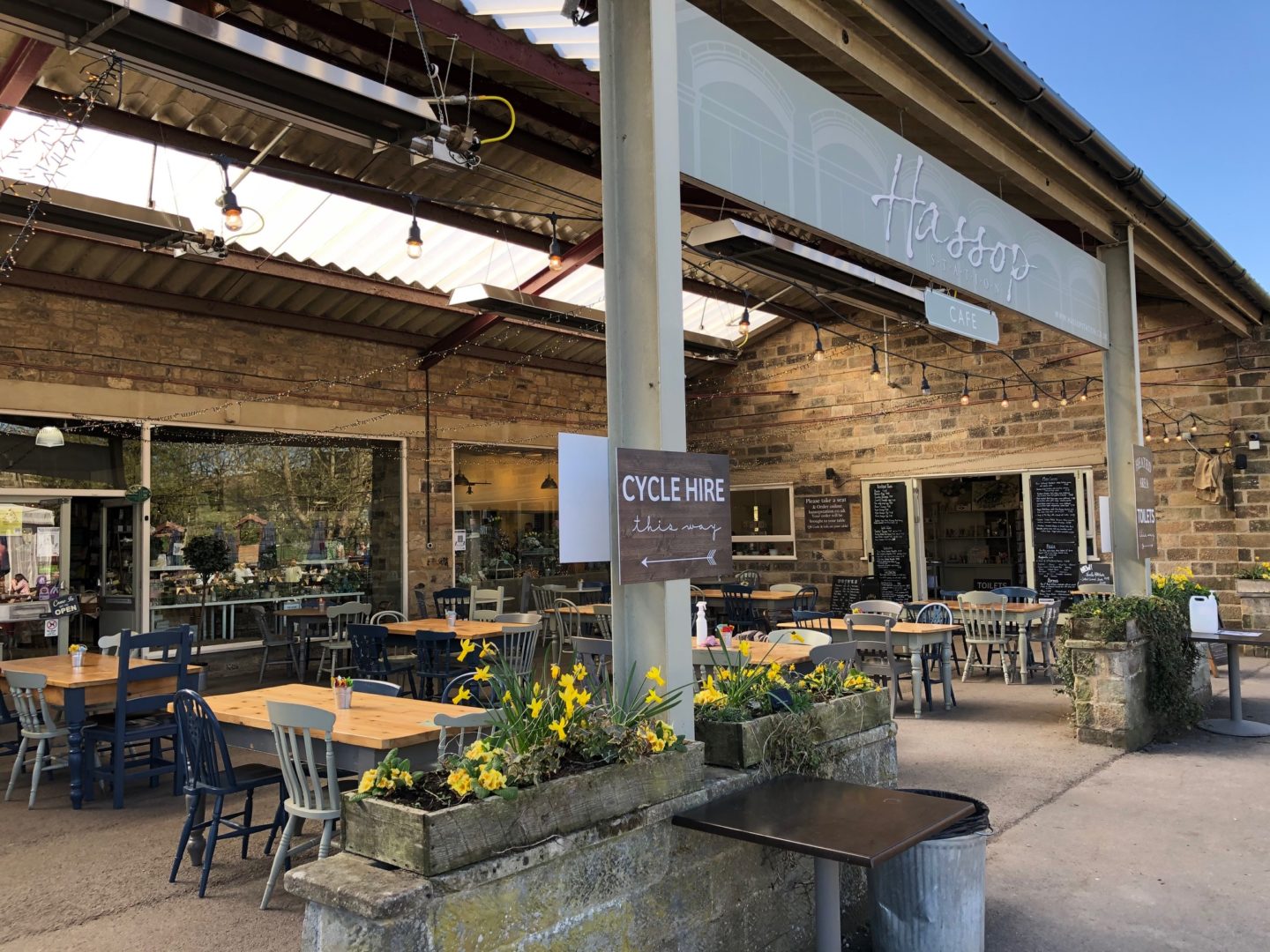 The Monsal Trail for walking or cycling
The Monsal Trail is a 8.5 mile, traffic-free route for walkers, cyclists, horse riders and wheelchair users through some of the Peak District's most spectacular limestone dales. It runs from Blackwell Mill, in Chee Dale to Bakewell. The trail is on an old railway line so is fairly flat and very accessible. You can even walk through the old train tunnels which are well lit.
There's a large pay and display car park at Hassop Station where you can also rent bikes, and relax in their extensive café facilities. There's also a small children's play area. From Hassop Station you can easily walk to Bakewell in one direction (just over a mile and a half) or the magnificent views at Monsal Viaduct (2 miles).
For more Peak District walking inspiration and for detailed information about walks suitable for young children, check out Peak District Kids website.
Peak District Attractions
Chatsworth House, Gardens and Farmyard
A personal favourite is the gardens of Chatsworth House for a wonderfully family friendly day out. There are expansive and varied gardens to explore. On a sunny day, children enjoy paddling in the Cascade.
Families with younger children would enjoy the farmyard with animal handling and milking demonstrations and large woodland playground with rope park, trampoline, slides and water and sand play. Picnics are also welcomed at Chatsworth (or there are a range of on site catering facilities).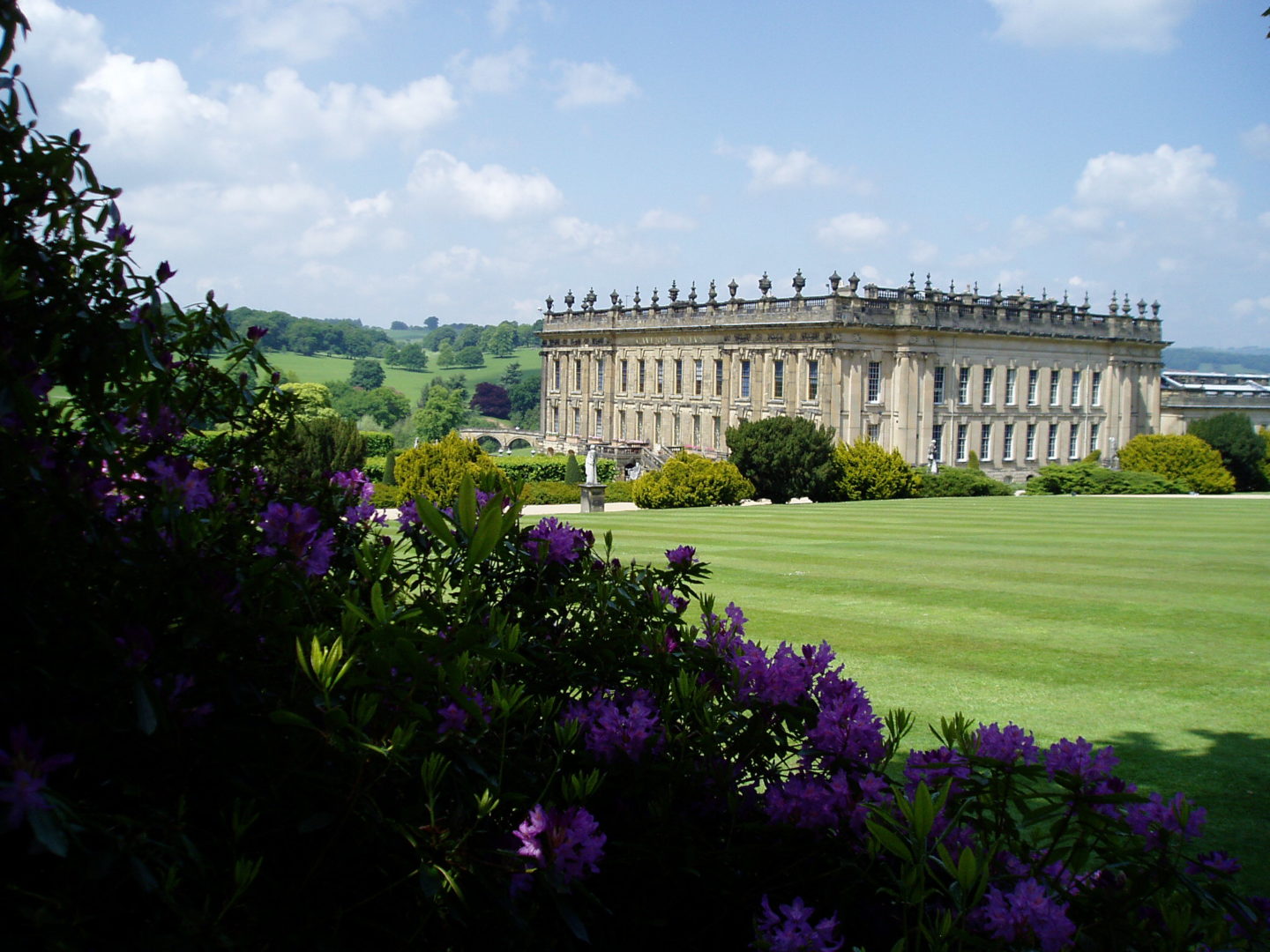 Thornbridge Hall Gardens
Thornbridge Hall is smaller and quieter than Chatsworth but just as lovely and really good fun with children who will adore its famous rubber duck fountain. Although there's no playground, there's a really nice range of alternative play equipment here. You can also access Thornbridge Hall directly from the Monsal Trail. Read my review here.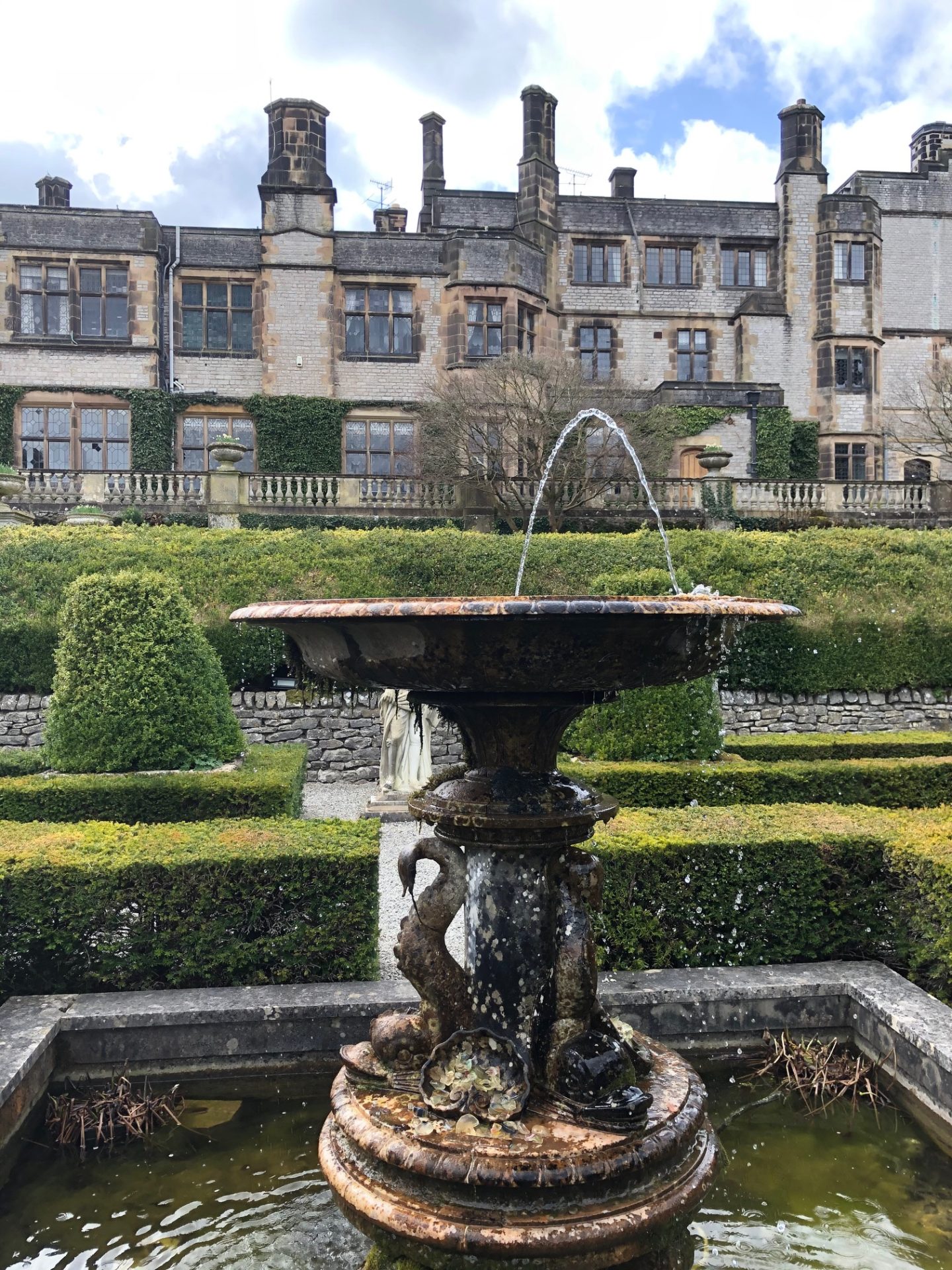 Padley Gorge
Padley Gorge is perfect for paddling. Just be aware that parking is extremely limited at peak times so you might want to get there early. You can park at Grindleford and scramble up Upper Padley (Grindleford Station café is famous for its chip cobs (that's Derbyshire for a bread roll).
Or park at Surprise View car park. From here cross the road and head through the rocks until you get to Padley Gorge. Otherwise, it's possible to park at the Longshaw Estate and take a flat path, way marked trail route past the pond and down to Padley Gorge. This is a lovely family walk. There's a café, toilets etc at Longshaw Estate.
Crich Tramway Village
Just outside the Peak District is a pretty village of Crich (well worth a wander round). On the outskirts you can find Crich Tramway Village which has an expansive museum of vintage trams and a recreated period village, complete with working pub, tearooms and shops. Ride the trams and soak in the scene.
There's also a nice woodland walk and play areas. Full priced tickets offer 12 months free return as many times as you wish (subject to a few T&Cs). Under 4 year olds are free. Dogs are welcome on a lead.
From Crich, it's not far to Lea. If you're lucky enough to be in this part of the world during the summer months, Lea Gardens is a beautiful to explore for a couple of hours. Just be aware they have quite a short summer season, and are closing on July 11th this year. Read my full review here.
Matlock Farm Park
Also just outside the Peak District is Matlock Farm Park. Most of this attraction is outside (so a good one for anyone still a bit hesitant about returning to normal life). You wander round at leisure looking at the various different animals. There are lots of opportunities to pet animals – and often lots of cute little baby animals!
Animal feed is available to buy. There are small animal handling sessions in a re-vamped handling area, with short sessions for individual households, as well as walk through Wallaby Encounters and Meerkat talk sessions. Pony rides are available at weekends and school holidays.
There are various outdoor play areas, including an exciting new Jumping Pillow (the UK's largest – available in dry weather only). Various takeaway catering options (although we found the offerings fairly lacklustre and quite expensive).
From here, Matlock and Matlock Bath are well worth exploring. In particular, the lovely riverside stroll in Matlock Bath. Find more details here
Guest blog post by Molly Scott, a Derbyshire blogger at Lovely Local Indie
If you want to find out more about Derbyshire and The Peak District, you can find Molly on Instagram facebook and twitter