New Quay Wales is a lovely seaside town. It sits along the Cardigan Bay and has a beautiful beach as well as plenty for families to do while they're in the town and also locally in the surrounding areas.
New Quay is in the popular location of Pembrokeshire, which is already famous for its stunning coastlines and great towns and villages. But what is special about New Quay and the surrounding areas making it perfect for families?
I wanted to share with you some of the places to go to and the things you may want to do while you are in the area. With that in mind, here are some suggestions.
Things To Do in New Quay Wales
Cardigan Bay Marine and Wildlife Centre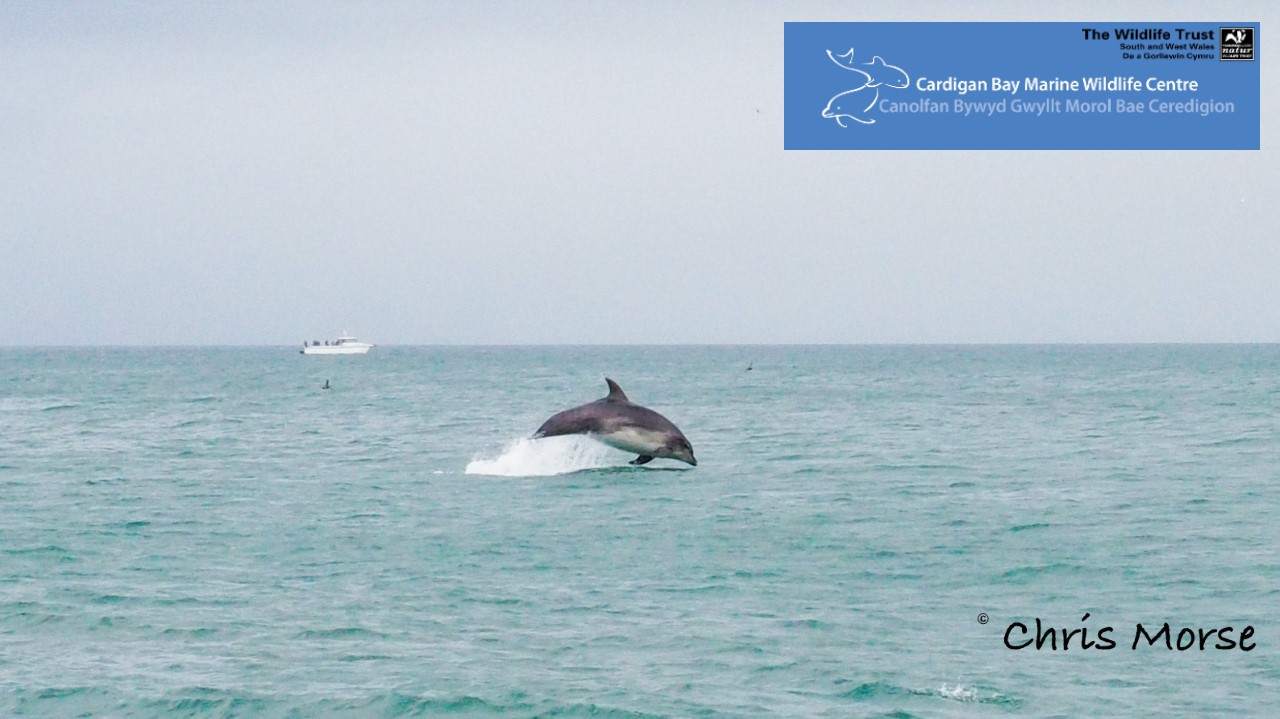 Cardigan Bay has such an incredible amount of marine and wildlife waiting to be discovered by you. The Cardigan Bay Marine and Wildlife Centre gives you the chance to see animals including dolphins, grey seals, and porpoises.
Here you can enjoy boat trips and also events that take place throughout the year. It is always a good idea to check the website to see if anything is going on at the time you are visiting. The one thing that this place will be able to give you, is a chance to see bottle-nosed dolphins.
They focus a lot of their work on making sure the environment and these mammals are protected. The visitor centre is full of information and many children will find it an exciting place to visit.
For more information please check out the website.
Cardigan Island Coastal Farm Park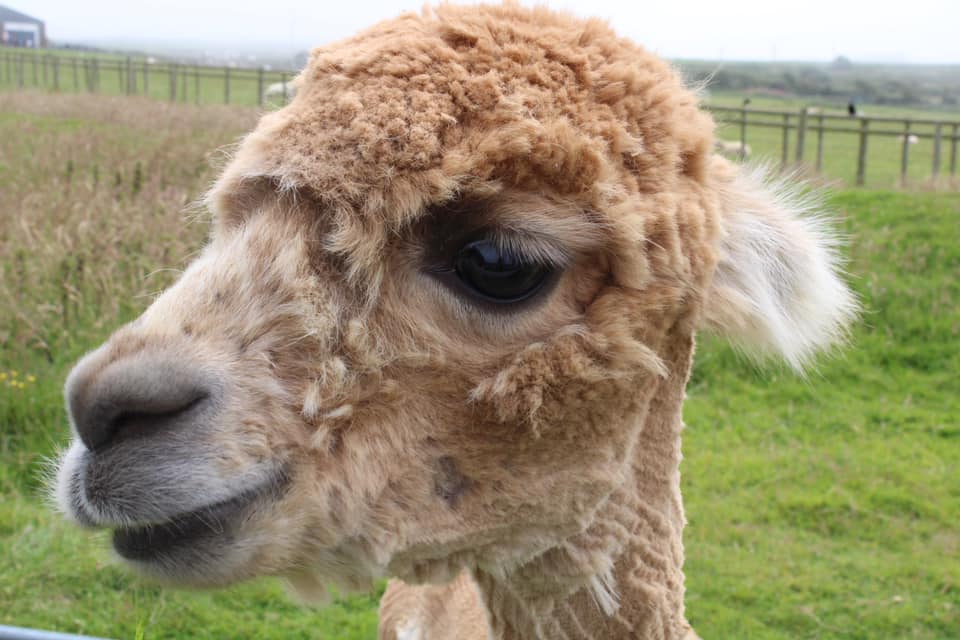 A great place to visit for families, this farm park is a little more unique than some of the others that you may have visited in the past. Cardigan island sits 200 meters off the shore and gives off spectacular views of the coast.
Here you will be able to explore the farm, meet the animals, and enjoy the play areas and countryside. The island itself is a nature reserve, so you will find that there will be plenty of opportunities to experience the wildlife and see some incredible things. If you wanted to extend your stay on the island, there is a campsite as well.
An onsite cafe and lots for the children to get involved in. Checking out the website will give you a chance to plan your trip there and take part in any activities that might be organised. A wonderful place that the whole family can enjoy.
For more information please check out the website.
Adventure Beyond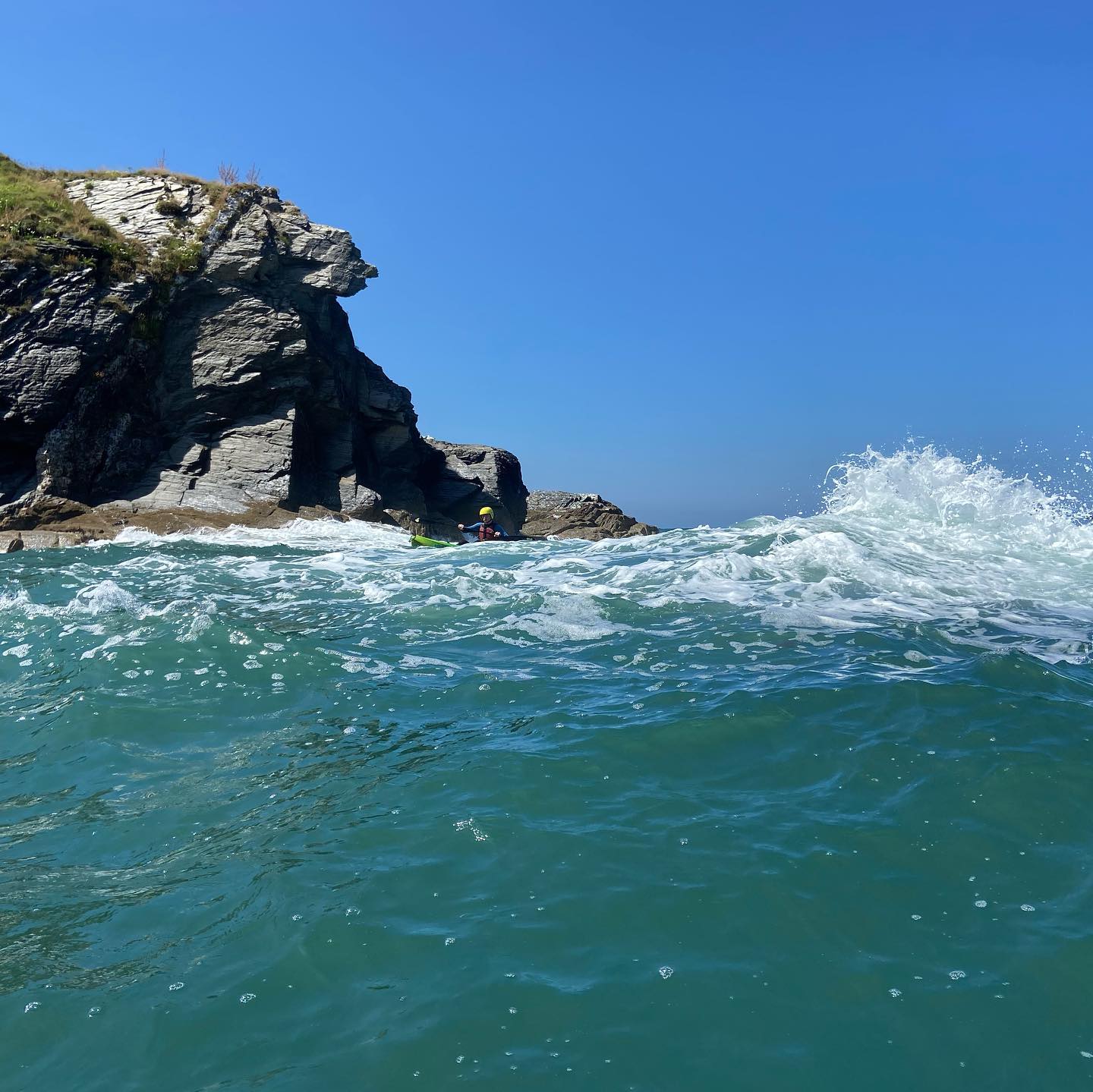 Is your family a little more adventurous? Then perhaps you may want to visit Adventure Beyond. This is an outdoor activity centre that focuses on family fun that can take place in the great outdoors.
Here you will get the chance to do white water rafting, canoe trips, kayaking, raft building and surfing to name a few. You will also get the chance to endure hikes and walking trails or even try your hand at coasteering, which is a lot of fun and children will especially find it interesting.
Many families find that some activities don't involve everyone, but at Adventure Beyond there is bound to be something that every member of the family will embrace with passion and enthusiasm. A great place to spend some time together.
For more information please check out the website.
SeaMor Dolphin Watching Boat Trips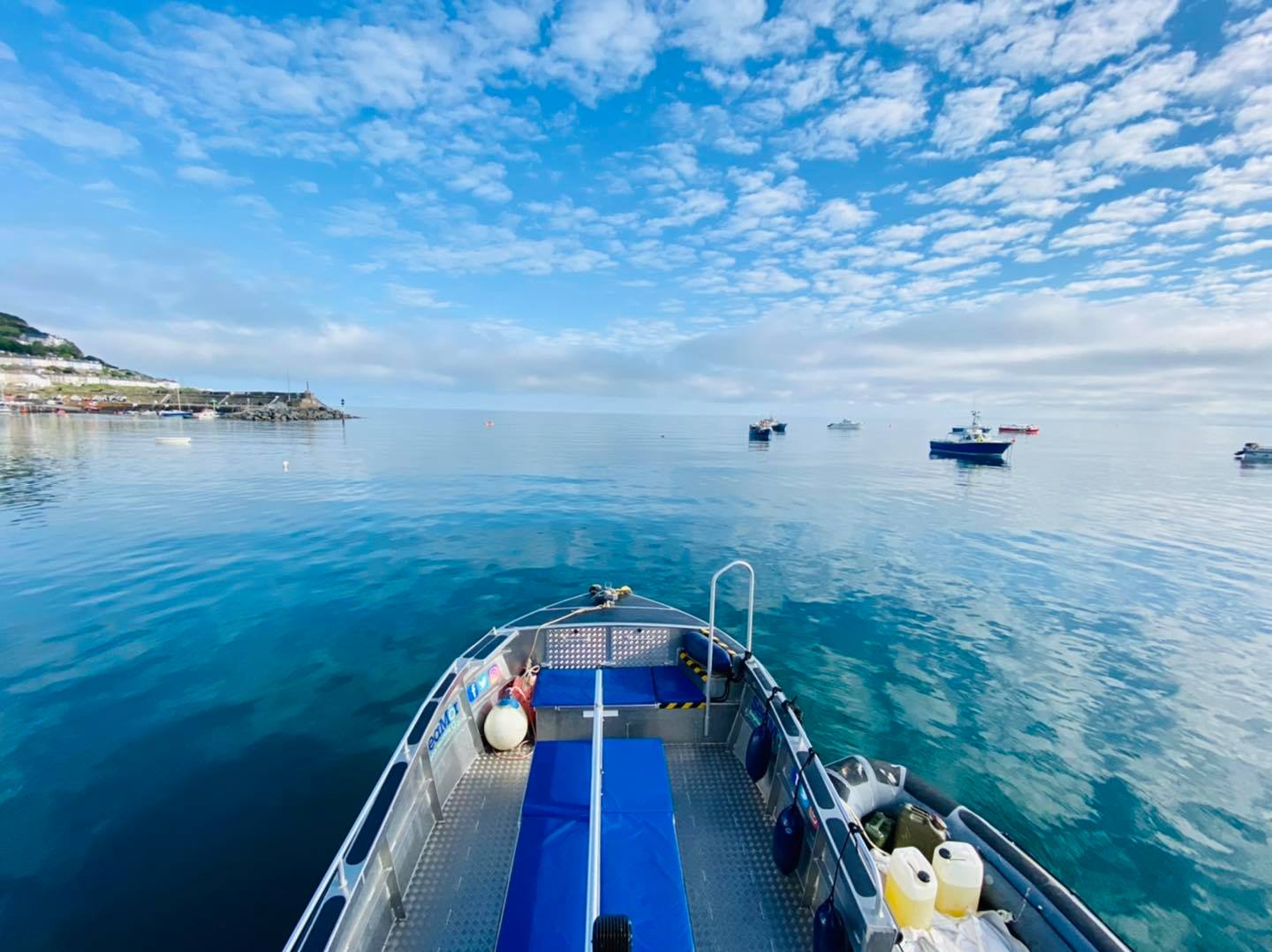 We have already mentioned that Cardigan Bay is a great place to give you the opportunity to spot some dolphins in their natural habitats. But you could choose to take a boat trip specifically designed to give you the best possible chance to see them.
You will get to enjoy a one-hour guided boat tour that leaves from the harbour in New Quay. You will be able to learn all about the marine life and history, as well as get the chance to see these incredible animals swimming in the ocean.
You could also book a sunset trip and take advantage of other things they offer. Such a lovely chance to do something different on your trip to Wales.
For more information please check out the website.
Ceredigion Coastal Path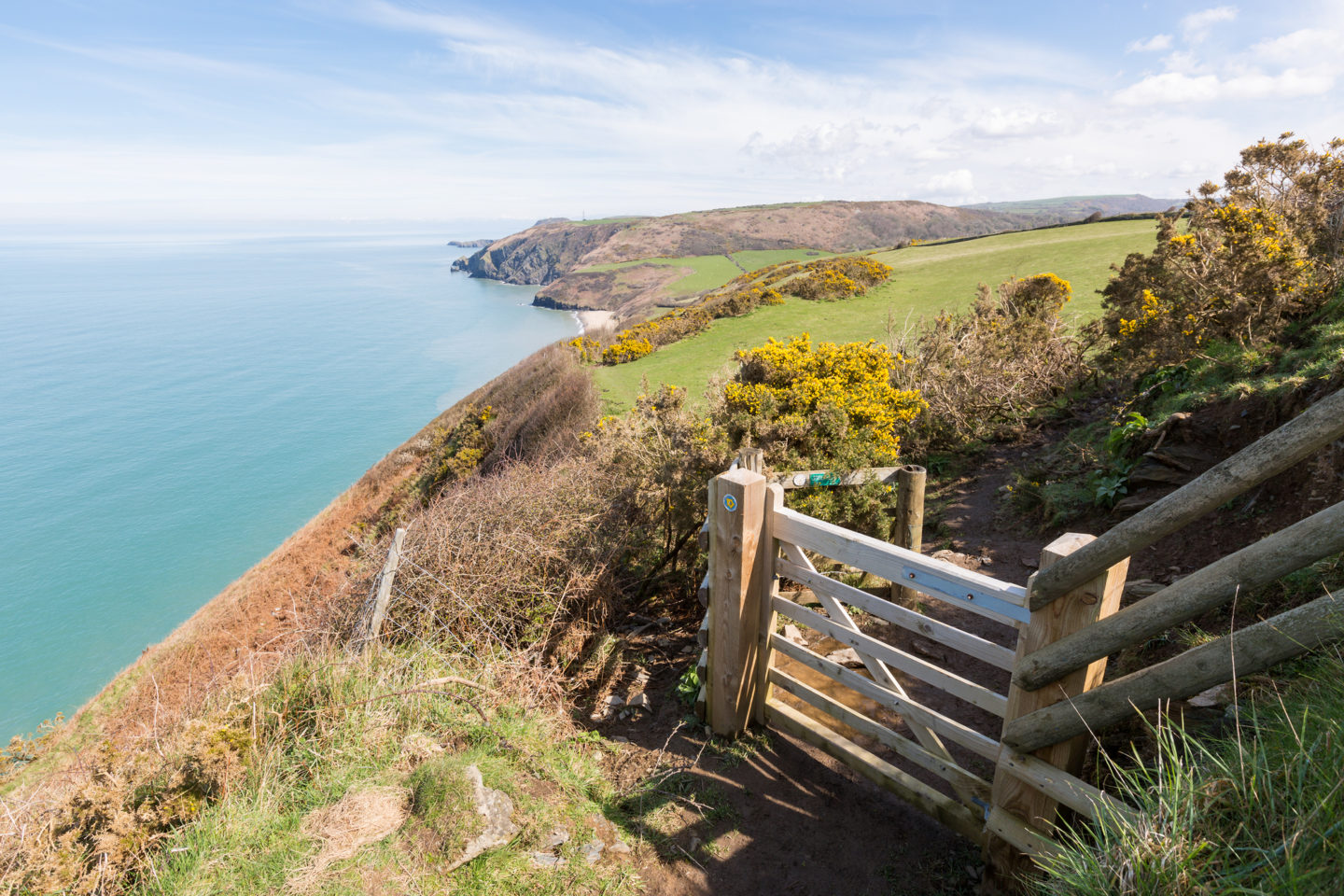 There is nothing quite like being by the sea, and a walk along the Ceredigion coastal path will give you the chance to not only see the best coves but find a few hidden gems on your way.
Walking isn't always the first choice as a family activity, but this will give you a great perspective on the area and the children will love seeking out new places to enjoy. You could do this in parts or plan your whole trip around it. A great glimpse of the Cardigan Bay in all its glory.
For the route, you will find it on this website.
Discover the hidden cove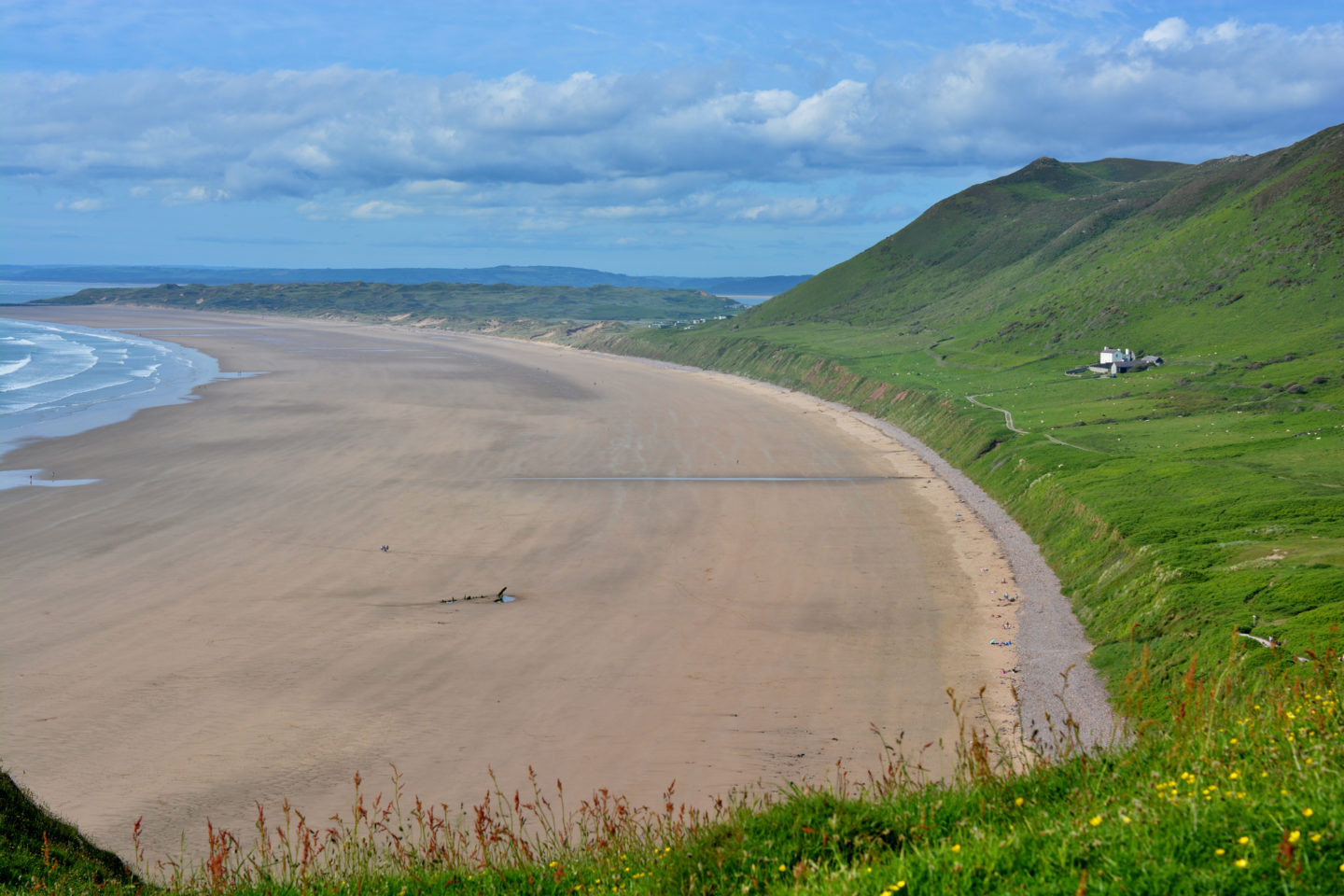 While the beach is always going to be a popular choice for the family to spend some time, on a nice day we all know that they can get a little crowded and overwhelming.
So if you want to come away from the general hustle and bustle you will be pleased to know that there is a hidden cove. It can be accessed just behind the New Quay harbour and is a little quieter.
It is a small cove but still gives you all that you would expect from a beach so could be a lovely alternative to the main bay if you have younger children.
Find out more about the history
While New Quay has become a popular place for tourists, but there is a lot more to this fishing village that meets the eye. In the past, it used to be a fishing a smuggling port.
Back in the 18th century, the area made ships cementing its position as being a bustling port. Teaming that industry with the lighthouse, which was fondly known as "pepper pot" because of its shape, which gives this place a lot of history.
While the original lighthouse was destroyed by a storm back in 1859 it was rebuilt in 1937 and now sits proudly in view.
I hope that this has given you plenty of inspiration for some of the places to go and things to do in New Quay, Wales.