Bristol is a fantastic location in the South West of England that is a bustling city perfect for a family-friendly trip. Although you have the usual things you would expect in a vibrant city such as fa nastic bars and restaurants and plenty for adults to do if heading there as a couple or group of friends, you might not usually choose it as a family location.
But this is where you are missing a trick. Bristol is a great place for families with plenty of things to do and see, providing entertainment suitable for all ages. However, you might be wondering what it is you can exactly do. With that in mind, here are some of the best things to do in Bristol with kids.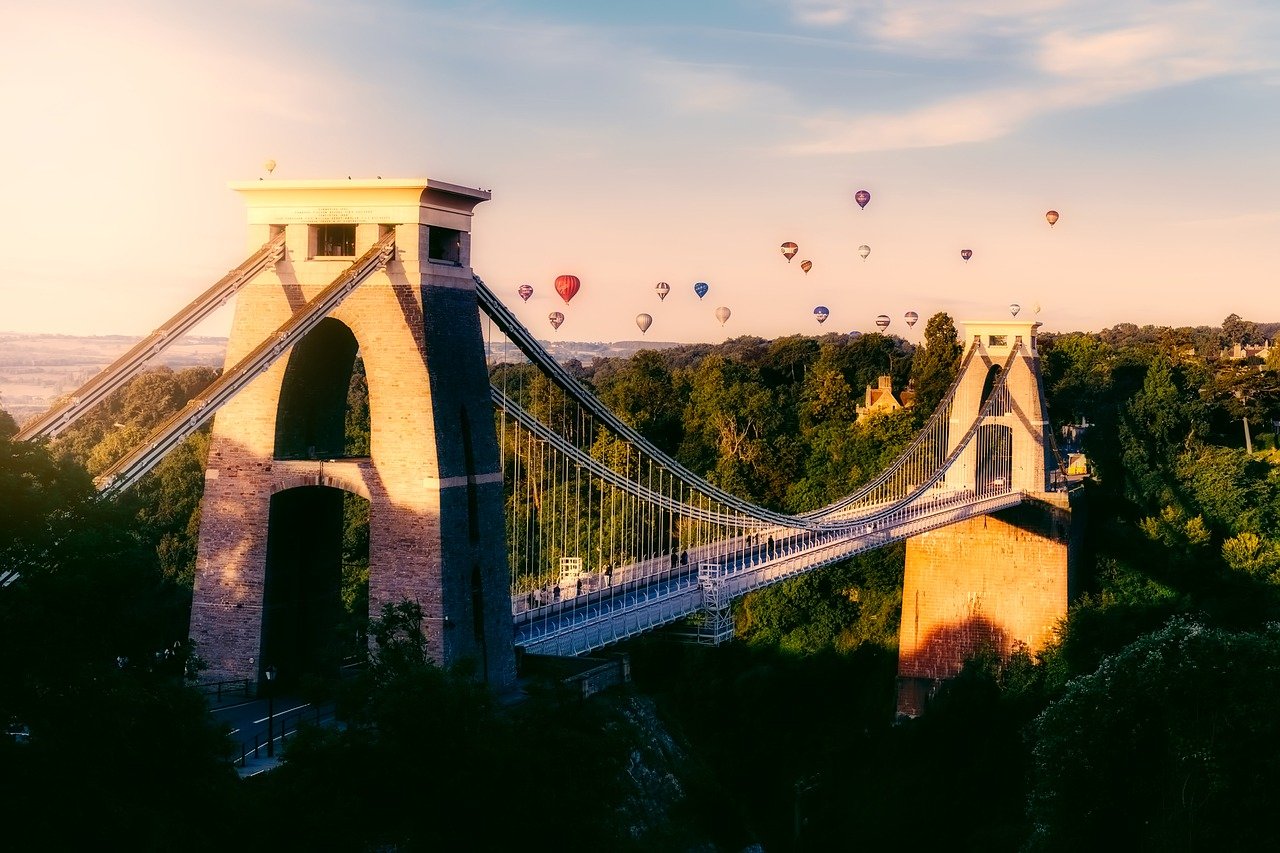 Things To Do In Bristol For Kids
Aerospace Bristol
Location : Hayes Way, Patchway, BS34 5BZ
For any aviation fans out there, Aerospace Bristol is a family-friendly location perfect for a visit. There you will find Bristol's aviation achievements, and the opportunity to step aboard Concorde Alpha Foxtrot.
Stepping aboard this supersonic jet is likely to be a highlight for the whole family, especially children who may be fascinated by the speed and the appearance of Concorde.
However, there are also helicopters, planes, satellites, and engines for you to look at. There is an outside space as well as refreshments on site. It is a fantastic place to visit as a family.
Check out all the latest information CLICK HERE TO BOOK
Bristol Zoo Gardens
Location : Bristol Zoo Gardens, Clifton, Bristol, BS8 3HA
A zoo is always going to be a great day out for the whole family, and with over 400 species of exotic and endangered animals, Bristol Zoo Gardens is one of the best.
Whether you want to greet Jack, the 32 stone Gorilla, or head over to the lion enclosure, there is so much to see and do and an animal for all the family to get excited over.
You can tour the zoo, head to the different enclosures, and enjoy food and drink on site. A brilliant day out for the whole family.
Check out all the latest information HERE
Wild Place Project
Location : Wild Place Project, Black Horse Hill, Bristol, BS10 7TP
Another wonderful thing to do for any animal lovers in the family is to head to the Wild Place Project.
The attraction is set in 50 acres of land, giving you and the family plenty of space to roam, enjoy nature, get some fresh air, and witness some of the most amazing animals.
Giraffes, Cheetahs, Lemurs, Zebras, and Meerkats, to name a few, some fantastic animals are making it a family day out suitable for all ages.
Read what The Platinum Line thought of Wild Place Project Bristol Post Lockdown
Check out all the latest information HERE
Bristol Aquarium
Location : Anchor Road, Bristol, BS1 5TT
Heading to the Harbourside and sticking with the animal theme, Bristol Aquarium is something you can do with the family inside. A great option for when the weather is far from perfect.
Walking around the Aquarium you can embark on a fascinating journey of discovery. With 40 naturally themed displays, you will able to embrace thousands of aquatic creatures including exotic fish, seahorses, and rays.
Bristol Aquarium is the only one in the UK to have a giant botanical house. Definitely, one to consider.
Check out all the latest information HERE
Bristol Museum and Art Gallery
Location : Queens Rd, Bristol, BS8 1RL
Sometimes heading to a museum and art gallery can be one of the best things you do with your kids because it is a great option suitable for all ages.
Younger children can be engulfed by their surroundings whereas older children will appreciate some of the things that they will be witnessing.
There are 19 galleries over three floors covering all sorts of elements including archaeology and natural history. Another great option if you want something to do indoors.
Check out all the latest information HERE
The Wave
Location : Washingpool Farm, Easter Compton, Bristol, BS35 5RE
Are you an active family? Fancy surfing or experience the waves of the ocean indoors? Then The Wave is the place to go.
It is the first destination of its kind in England and a great option for children who want to try something new and are more active in their interests.
With a 200m surfing lake at the heart of the attraction, you can learn or experience the waves in a different way. No matter whether you are an experienced surfer, or you have never done it before, you can still enjoy The Wave.
Check out all the latest information HERE
We The Curious
Location : 1 Millennium Square, Anchor Rd, Bristol BS1 5DB
Are your children a little curious? Then We The Curious is a place that the whole family can enjoy.
There are over 300 exhibits to experience, and a place that if you have young or older children they are going to have fun. It is all about asking questions, getting creative, and test things out.
Science is part of the world, and We The Curious embraces it in a fun and unique way for the whole family.
Check out all the latest information HERE
Brunels SS Great Britain
Location : Great Western Dockyard, Gas Ferry Road, Bristol, BS1 6TY
Heading back to the Harbourside and one of the more unique things to do with your kids would be to step onboard a living time machine.
This is the first great ocean liner and is one of Bristol's most loved attractions for the whole family. You can explore the ship, and learn just what it was like to travel in that way many years ago. A unique and fabulous experience the whole family will enjoy.
Check out all the latest information HERE
Leap of Faith
Location : Wild Place, Blackhorse Hill, Bristol BS10 7TP
Leap of Faith is an attraction not for the faint-hearted. If you are a family that are thrill-seekers then this is the thing to do.
This is an outdoor high rope adventure course that will test your courage. There are climbing challenges and thrilling activities for you to enjoy.
Check out all the latest information HERE
Tyntesfield
Location : Wraxall, Bristol, North Somerset, BS48 1NX
Finally, who doesn't love a National Trust property, and Bristol has Tyntesfield which is an ideal attraction for the whole family to enjoy.
Whether you explore the gardens or woods, enjoy a picnic or head to the onsite cafe, or even explore the country estate, Tyntesfield is a relaxing day out the whole family can enjoy.
Check out all the latest information HERE
Considering other areas to explore Check out Things To Do in Liverpool For Kids