The Jungle Book Theatre Review
Neva and I were invited along to the opening night of Jungle Book, based on the story of Rudyard Kipling and it was hilarious! Not usually a word I would associate with The Jungle Book, but the way the characters were portrayed was modern, upbeat and so funny! Especially the big scary tiger Shere Khan in his orange sequined jumpsuit, and the funky monkeys reminded me of my teenage son and his friends talking on skype!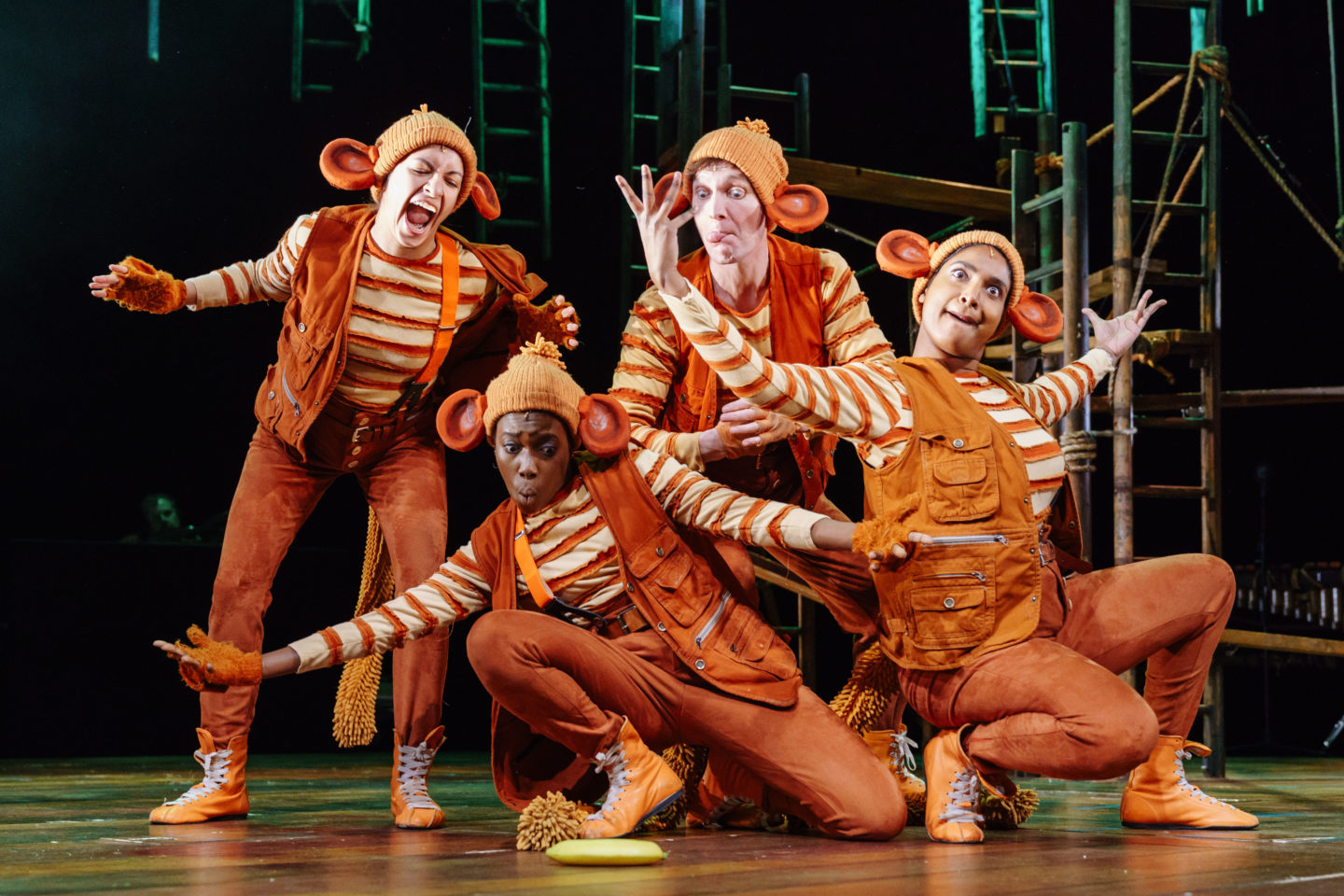 Burps, farts and bogeys are not usually what I would associate with the story, but they were all right there for the children to giggle and snort about.
Do not go along expecting the Disney retelling of The Jungle Book, this story is much deeper and the entire jungle comes together to care for the mancub, you get a real feeling of community as they all band together against the one they are scared of to protect Mowgli, the newest member of their tribe.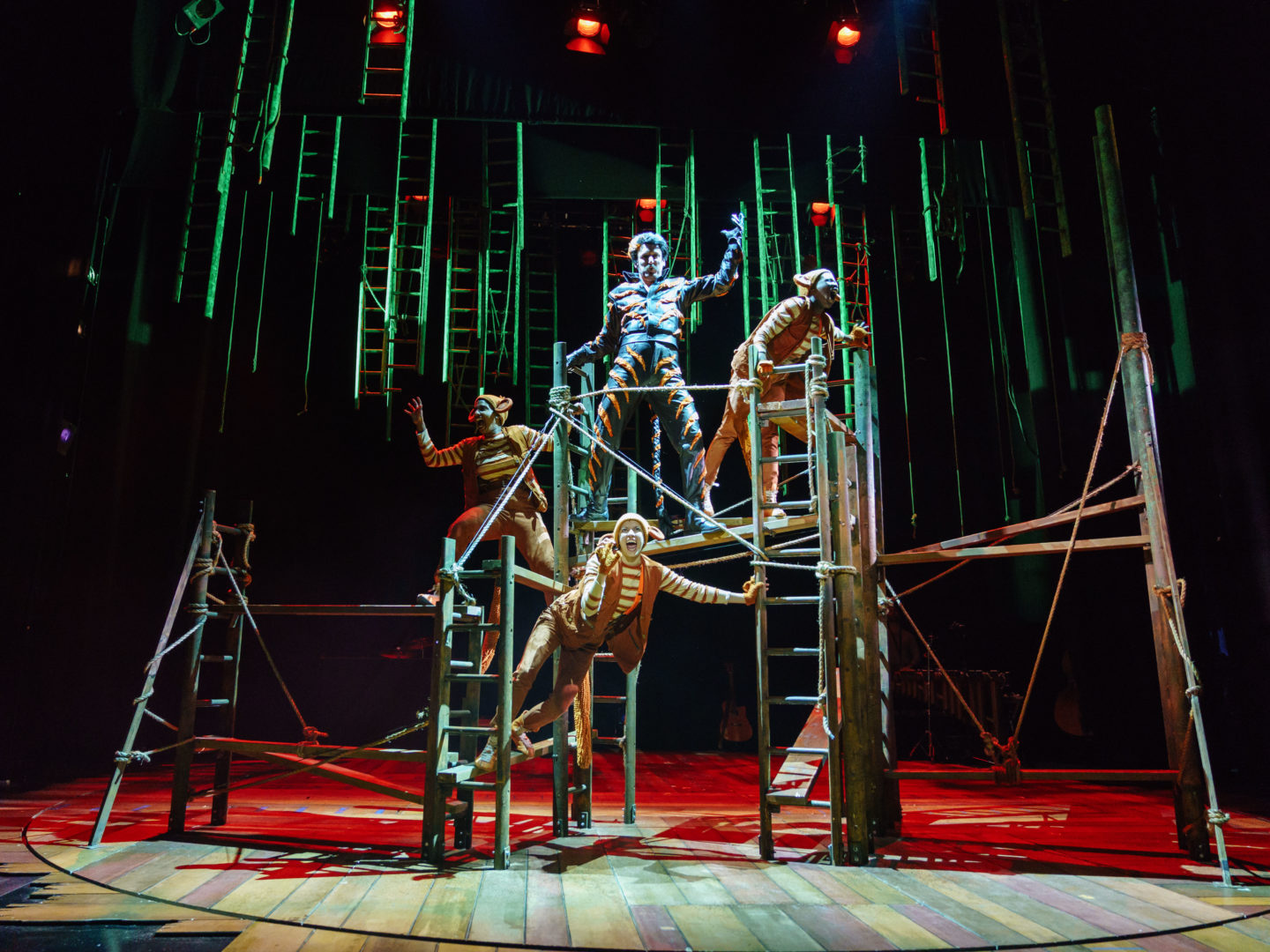 The entire story is told by just 10 people and one very enthusiastic percussionist, who is a joy to watch just by himself. Keziah Joseph as Mowgli is brave and vulnerable at the same time, with a bit of cheek and defiance thrown in.
The parenting duo of Baloo (Dyfrig Morris) and Bagheera (Deborah Oyelade) is exactly as you would imagine it to be, if two complete opposites were given the task of taking care of a child!
The sets were extremely effective, giving the illusion of the trees in the jungle, through to a boys bedroom, and the lights of the eyes, depicting the creatures in the dark.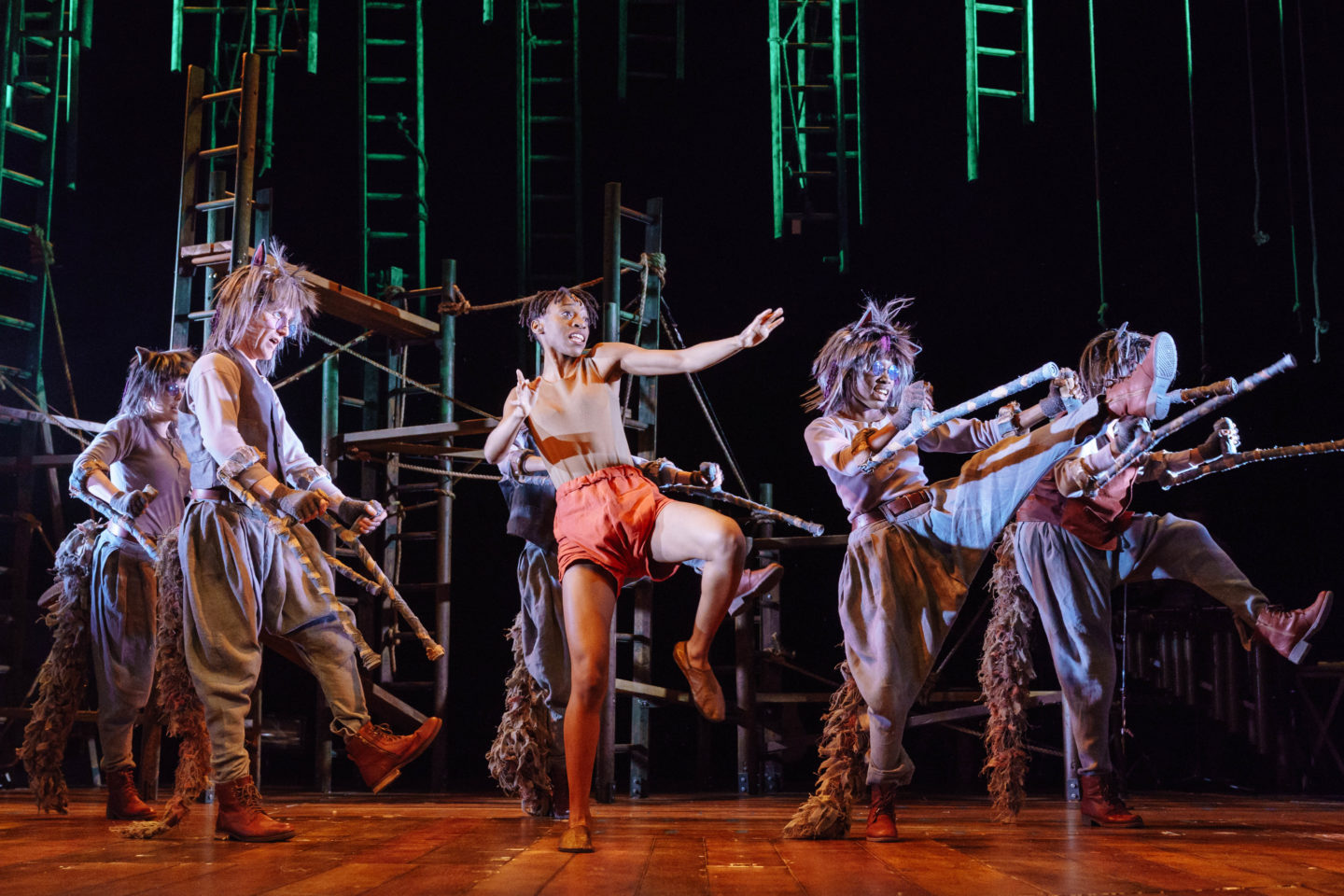 The Jungle Book is appearing at Norwich Theatre Royal until Saturday 14th April, it is suitable for aged 6+
I guarantee the children will LOVE it!
For more family friendly shows check out Awful Auntie