Last night Neva and I attended the opening night of Peter James' The House On Cold Hill at Norwich Theatre Royal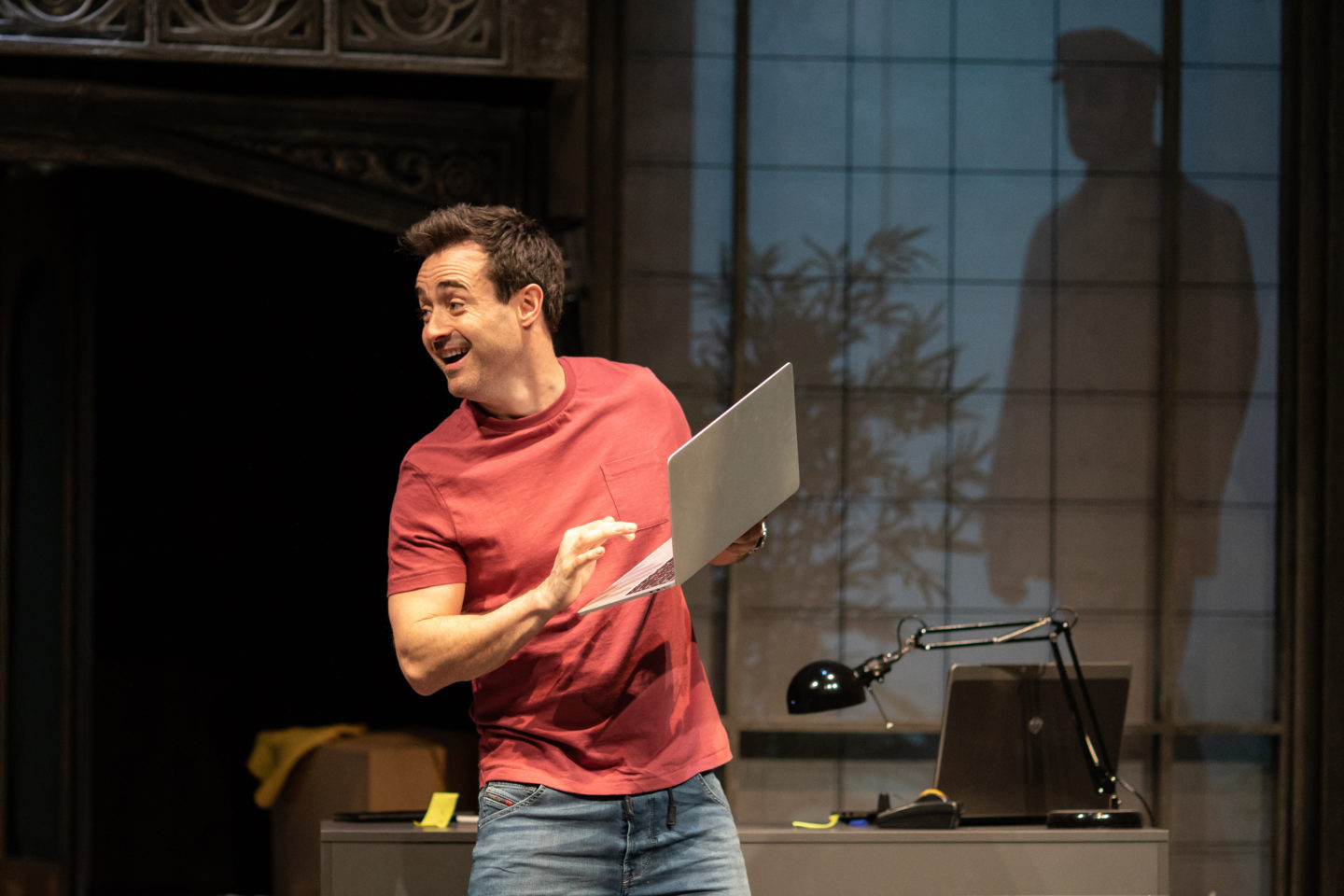 Following the incredible sell-out stage success of Not Dead Enough, The Perfect Murder and Dead Simple, the No. 1 best-selling author Peter James is back with the world premiere of this spine-chilling thriller.
BAFTA nominated actor and winner of BBC1s Strictly Come Dancing 2017, Joe McFadden (Heartbeat, Holby City) and award winning actress Rita Simons, who played the iconic Roxy Mitchell in EastEnders, star alongside award winning actors, Charlie Clements (Bradley in EastEnders) and Persephone Swales-Dawson (Nico Blake in Hollyoaks) in Peter James' ghostly new stage hit.
When the Harcourt family move into the house of their dreams, their dream home quickly turns into the stuff of nightmares as they begin to wonder whether they may not be the only residents at Cold Hill…
The House on Cold Hill is a modern-day supernatural thriller that will send shivers down your spine and make you think twice about returning home to a dark, empty house after the show!
We all know that moving house can be one of the most stressful things you can do, especially if you have a teenager that feels she has been ripped away from her world into the back of beyond!
When Ollie Harcourt (Joe McFadden) and his family, up sticks from the city and move out to the countryside, he thinks that it will be the idyllic dream and their forever home, although looking at the work that needs doing to the house, they could be there for sometime!
Thankfully he has builder Phil (Leon Stewart) to fix up the house and provide him with lots of interesting ghost stories!He is now free to run his advertising business with the help of local tech geek Chris (Charlie Clements) whilst his wife Caro (Rita Simons) continues her career as a solicitor.
When strange things start to happen in the house, the family discover that the entire village seems to know more about the house and it's history, and they are not afraid to tell them about it!
Their teenage daughter Jade (Persephone Swales-Dawson) spends quite a bit of time face timing her bff Phoebe back in their old city and she portrays the teen spirit and eye rolling perfectly!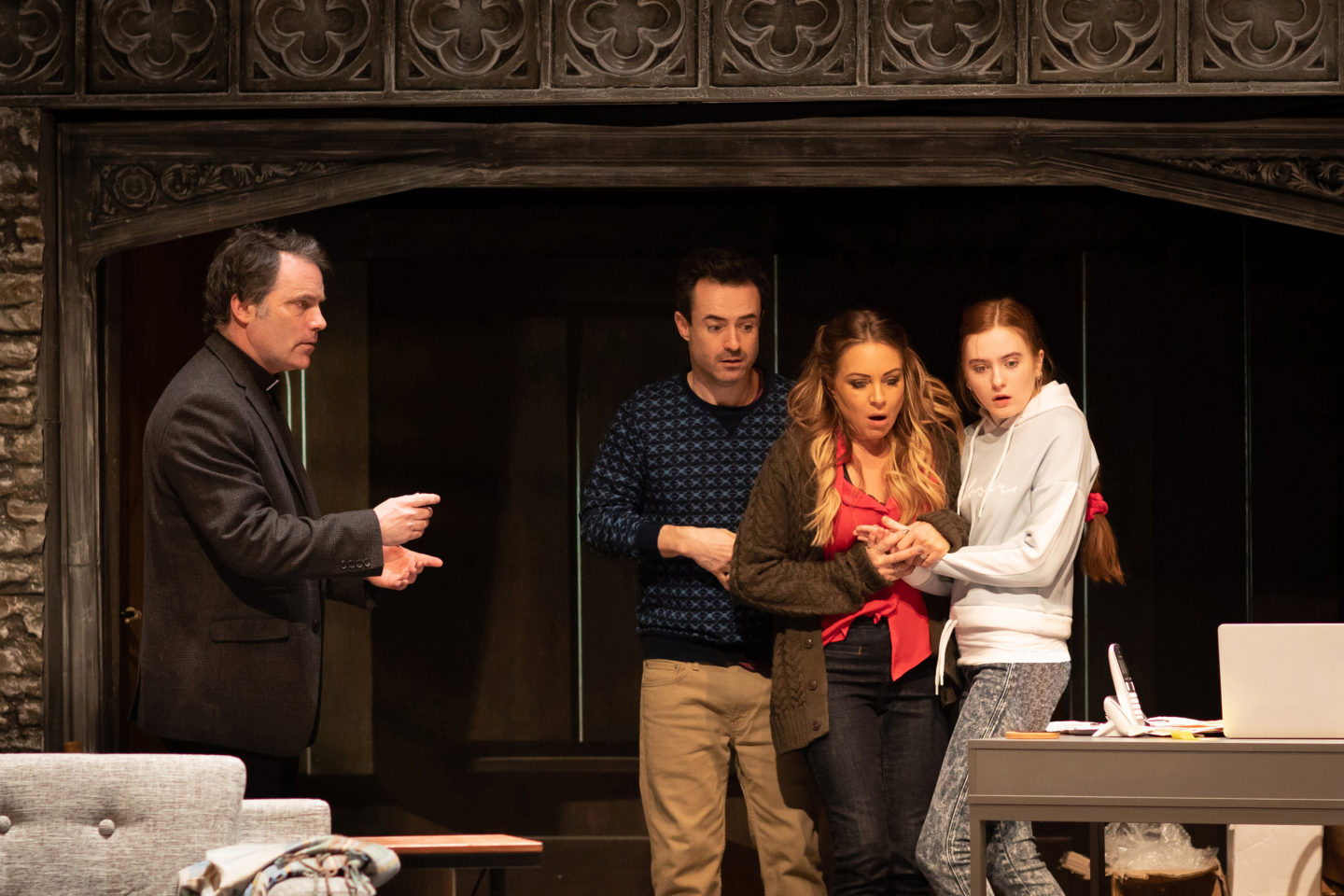 The effects for this stage production are brilliant, and the entire cast work together to provide a believable, eerie performance, that will definitely have you checking under your bed before you climb in tonight.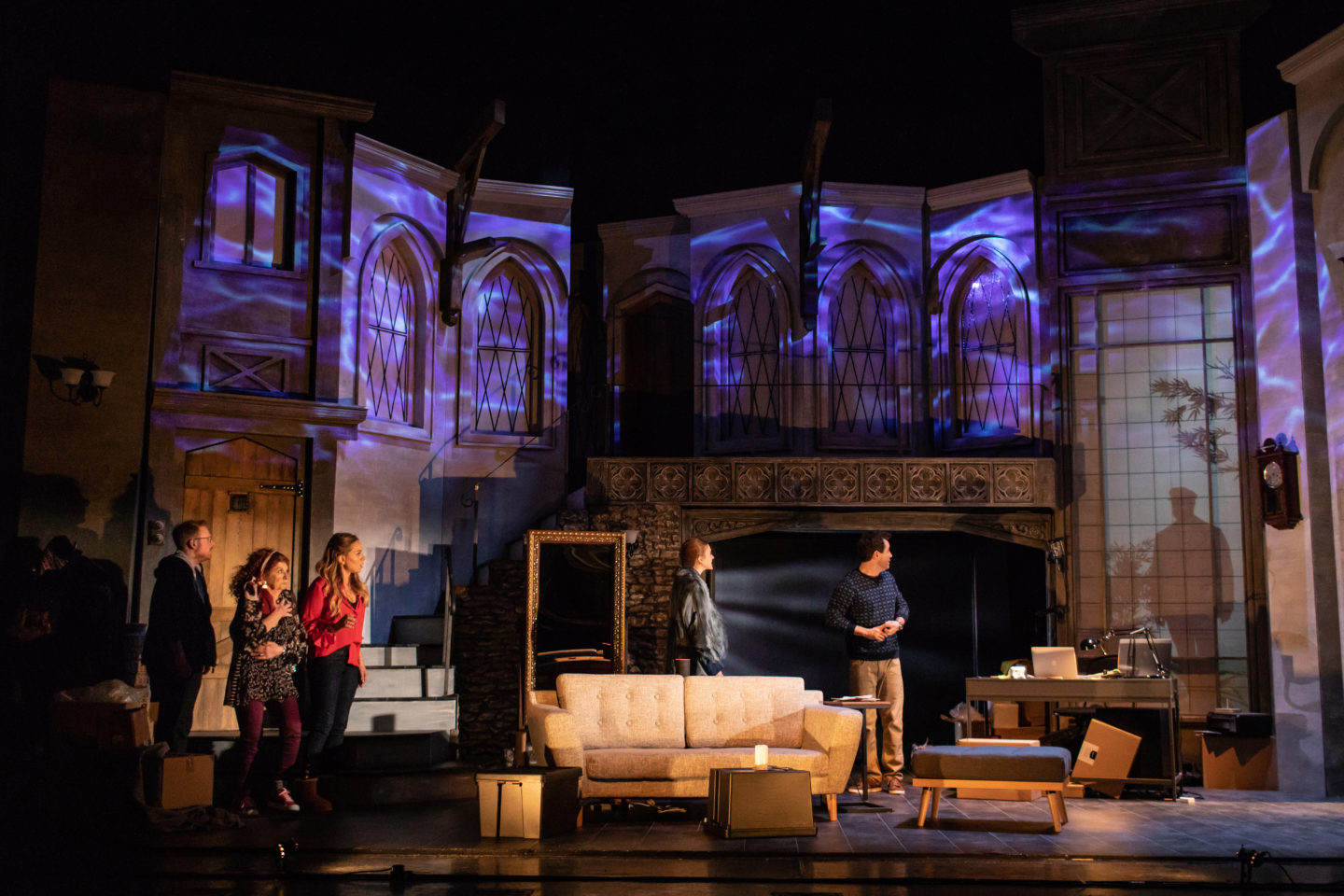 This spooky thriller certainly has some shocks, twists and turns along the way. It is well written and performed, and even if you don't believe in ghosts, it will make you think about the way modern technology is entwined in our everyday lives!
As much as I want to discuss the plot and the story further, it would be unfair to reveal anything further, so you will just have to call 01603 63 00 00 and book your tickets!
Although be quick as the tickets are selling pretty quickly, you can see The House On Cold Hill at Norwich theatre Royal until Saturday 16th March.