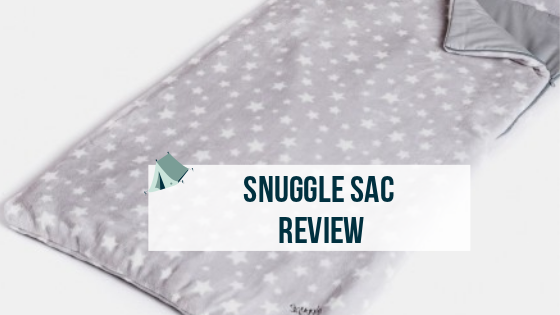 Snuggle Sac – The Perfect Bed For Camping
As you are all probably aware by now, we have a new 12 man tent (review coming shortly) ready for some camping adventures in the summer, but that was all we had!
When Ollie and Leila got in contact and asked if any of the children would like to review something from their website, both Eowyn and I were very excited, as she had spotted Snuggle Sacs!
The fact that we have not yet bought any sleeping bags for when we go camping, was also a deciding factor!
After studying them all, Eowyn decided on the Grey Stars design
Eowyn loved the look of the Grey with Stars and I was really pleased, because, although the other Snuggle Sacs looked great, I have a feeling she would of outgrown the Flower Fairy or the Dalmatian, and obviously having lots of siblings this one could be used for more than one of them!
It arrived really quickly, and I was really pleased to see that it came in its own bag, so less chance of getting dirty.
The best part is that it is really easy to fold up and put back in the bag. The next job was to take it out to the tent and give it a test run…
Eowyn says its very easy to zip up, when she is inside.
Eowyns Thoughts on The Snuggle Sac.
It is very comfortable and snug, I am looking forward to sleeping in my Snuggle Sac when we go camping in the summer holidays, it is very soft and snuggly.
Mum's Thoughts on The Snuggle Sac.
A really lovely, soft sleeping sac, that can also be used as a snuggle blanket when Eowyn is cuddled up watching TV, it fits easily into the bag and doesn't take up much room, which will be essential with all nine of us going away.
Disclosure: I was provided with the Snuggle Sac, in exchange for a review, all thoughts and opinions are my own.