Siberian Ballet Swan Lake Review
Neva and I were invited along to watch Swan lake performed by the Siberian Ballet on Saturday evening, they performed three different ballets during their time at the Norwich Theatre Royal, Coppelia Thursday evening, La Fille Mal Gardee on Friday and finishing on Saturday with a matinee and evening performance, of Swan Lake, which were both sold out.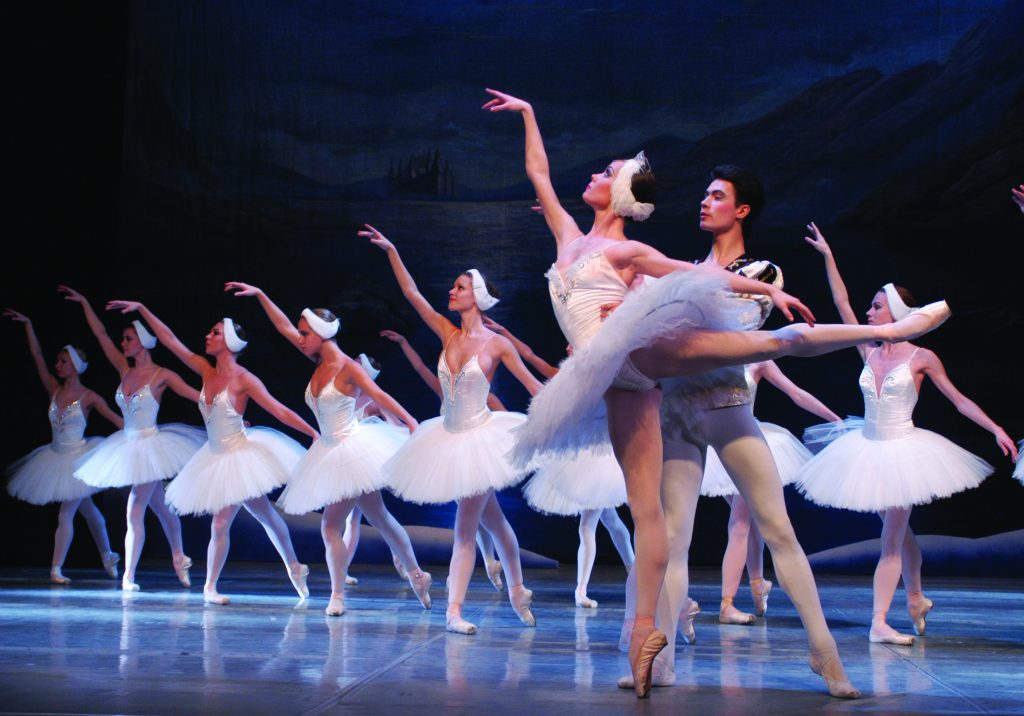 Our thoughts on Swan Lake
The opening act sees Prince Siegfried (Georgiy Bolsunovskiy) and his friends celebrating his birthday, with the local peasants congratulating him on his coming of age. Alexander Kuminov plays a drunken tutor brilliantly, the queen instructs Siegfried that he must choose a wife at the Grand Birthday Ball, as night falls Siegfried needs some time alone.
Scene 2 introduces Siegried to the beautiful swan Odette,(Anna Fedosova) who tells him of her story, how her mother died and her grandfather was so struck with grief his tears formed a great lake and Odette and her friends turned into swans. Her evil father turns himself into a Raven to haunt her, if she marries, then her father's power will disappear. Siegfried is captivated by her beauty. He invites her to the Ball but she knows that she will not be able to attend.
Act Two is the Grand Birthday Ball with lots of maidens hoping to win the Prince's hand in marriage, but his thoughts are on Odette. The announcement of Baron Rothbart and his daughter Odile (who looks exactly like Odette) confuses Siegfried and he is tricked into choosing her for his wife, shortly after the truth is revealed and Odette is seen at the window
Scene 4 is Siegfried searching for Odette and declaring his love, which must be proven by sacrifice, therefore Siegfried rushes into the waves, carrying the Raven, both die in the mysterious lake, leaving Odette grieving for her beloved prince.
This ballet was enchanting, the dancers were magnificent, the staging was very simple which was perfect as it didn't distract from the performers at all, I am always amazed how an entire story can be told without a single word, just the music.
Anna Fedosova was outstanding, her facial expressions as a poor defenceless swan was so convincing that when she appeared as Odile I truly believed it was another dancer, as her entire persona had changed.
The Swans were beautiful, both as white and black, all moving in harmony together, Siegried and his friend Benno (Daniil Kostylev) were amazing and had been hooked from the very first steps.
I truly hope they return to Norwich next year, as I will be first in line to book tickets.