Rock Pooling! If you happen to live near the coast, and its not a sunny beach day, Rock Pooling is a fantastic way for lots of children to have fun and learn. If you are ever on Holiday and near the coast, it is a great alternative, almost anytime of the year, and it can capture the imagination of children of all ages, so its a great activity for a large family, not forgetting that the equipment required is minimal, therefore the cost is low!
So if you're looking for a great way to spend a couple of hours google Rock pools near me and head off to the local beach for some rock pools for kids to have endless amounts of fun.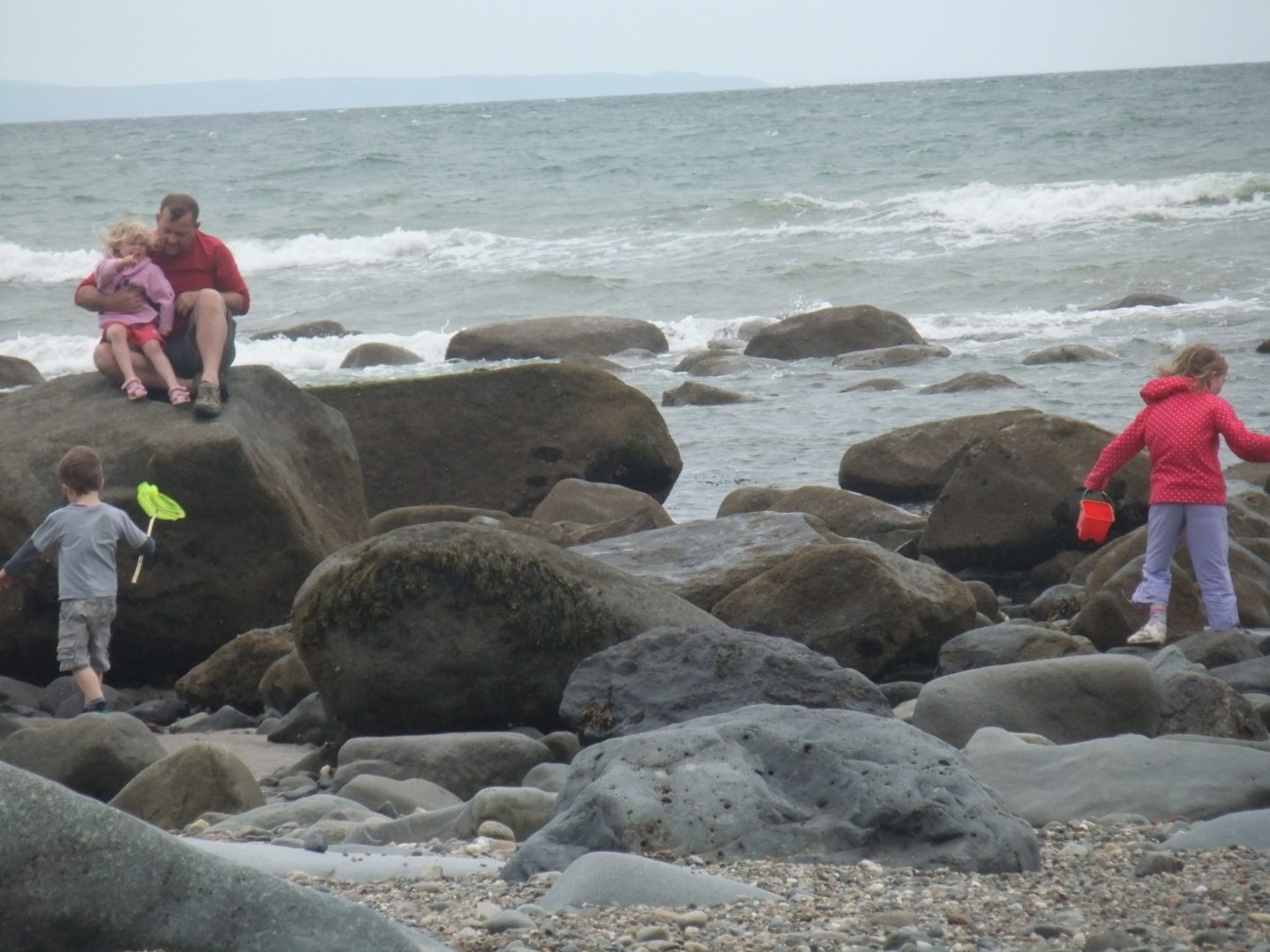 Firstly be aware of the tides, we nearly got caught in Newquay in Wales, and although it's funny looking back at jogging a pram through slowly rising near ankle deep water, it was definitely not funny at the time, and trying to find sea creatures when you are more concerned about the rapidly rising water doesn't make for a fun day out!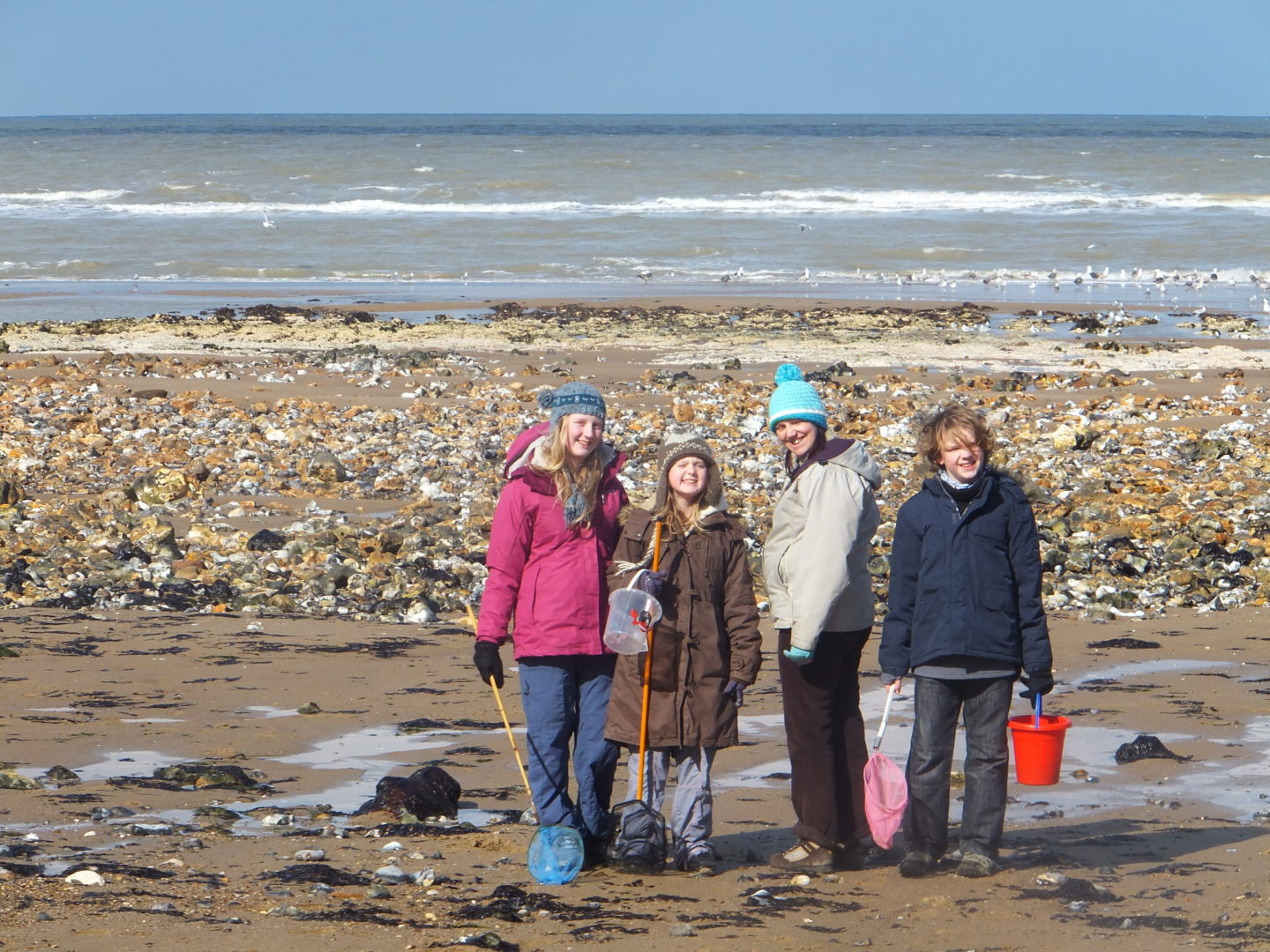 Anywhere with a few rocks or even groynes works well, but rocky coastlines to the West of the UK are best, just a fishing net a bucket and some good footwear is all that's needed. Do not expect children to stay dry, they won't. So a change of clothes and footwear is ideal (we have been reduced to drying childrens sock in Hand dryers in Public Toilets) Long Trousers are better than shorts as if there are any slips, it often prevents cuts and grazes.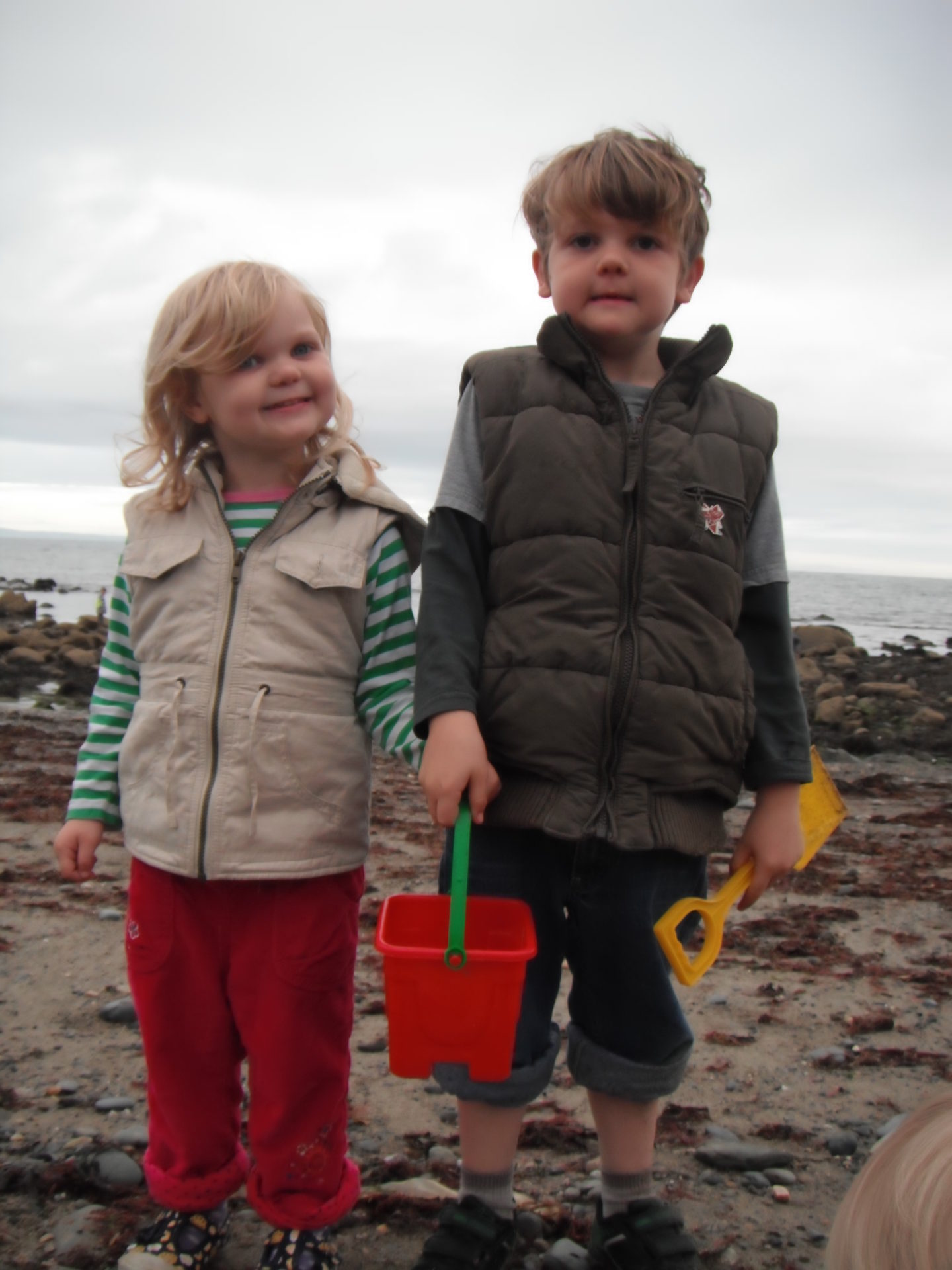 guide to rock pooling
A spotting book can be fun, or a decent app, unless you happen to be an expert in Marine Biology. You really will be surprised by what you can find.
Our Boys love hunting for crabs, Eowyn was completely taken with a Star Fish, and Neva is far more interested in Shrimps and small fish.
In the summer it is a nice way to spend a couple of hours in the evening as the sun begins to set.
The older children going looking with the younger children. Xene our eldest actually asks to go Rock Pooling which is not really what you would expect from a 14 year old girl, but she likes going with the little ones. After an hour or so we will have a small marine zoo, across a number of buckets, each with newly named sea life.
You learn along the way, Children will trip over buckets, so half bury the bucket in the sand, Fish can jump out of buckets, do not put a big crab with little crabs, they tend to start eating them, which is not really the experience we wanted after snipper began to eat pinchers leg, much to the dismay of Eowyn, who was looking after them.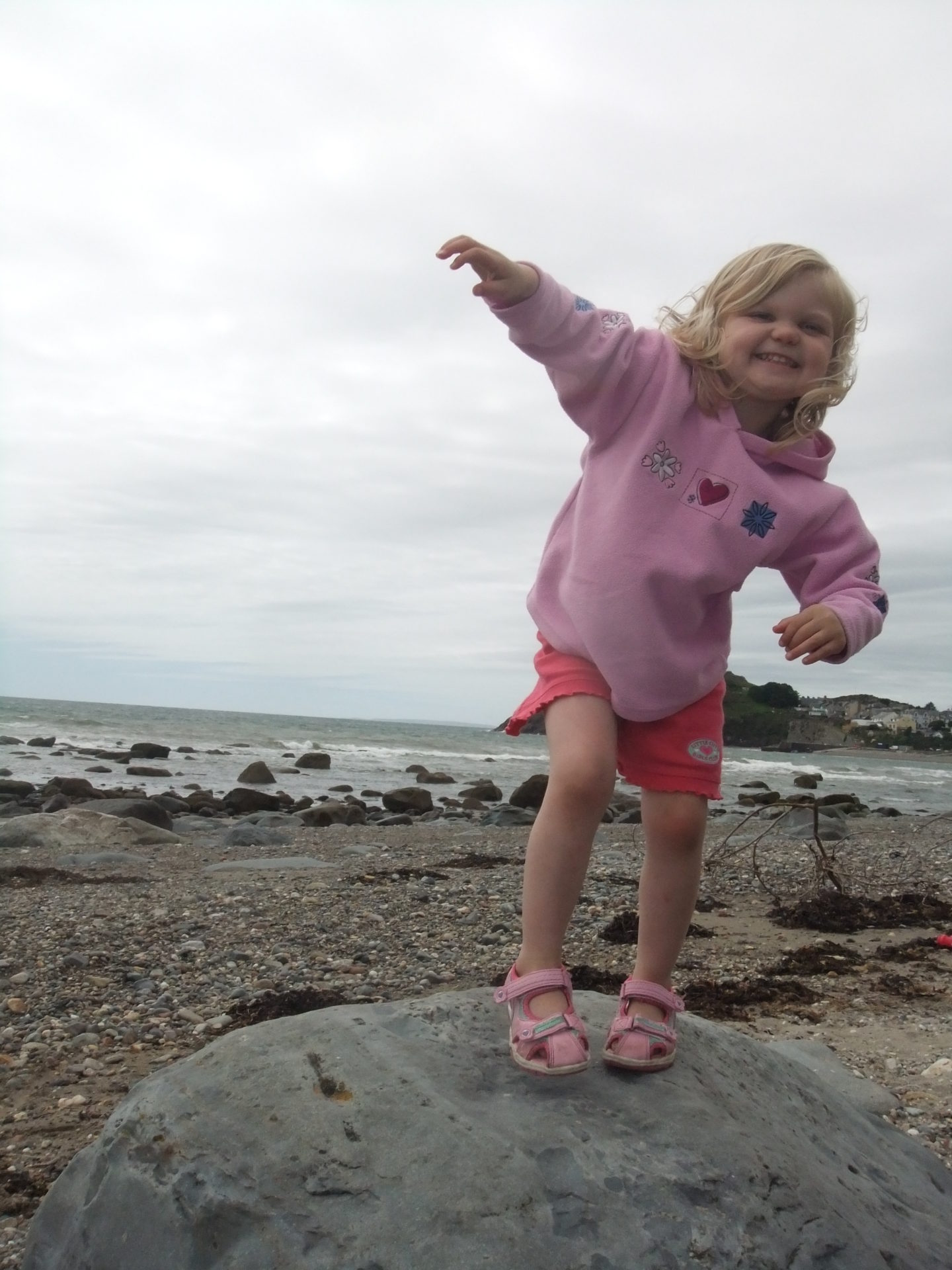 To be honest the greatest pleasure is they just enjoy being outdoors and having a run around on the beach, regardless of the weather, we tend to favour the spring and autumn as the beaches are less crowded and you can move around the rocks much easier if you're not bumping into other people doing the same, I guess it's one of the perks of only living a few minutes from the beach!
And it's not just rock pooling, how about fossil hunting, you can read all about Charmouth Beach Fossil Hunting from The Life of Spicers.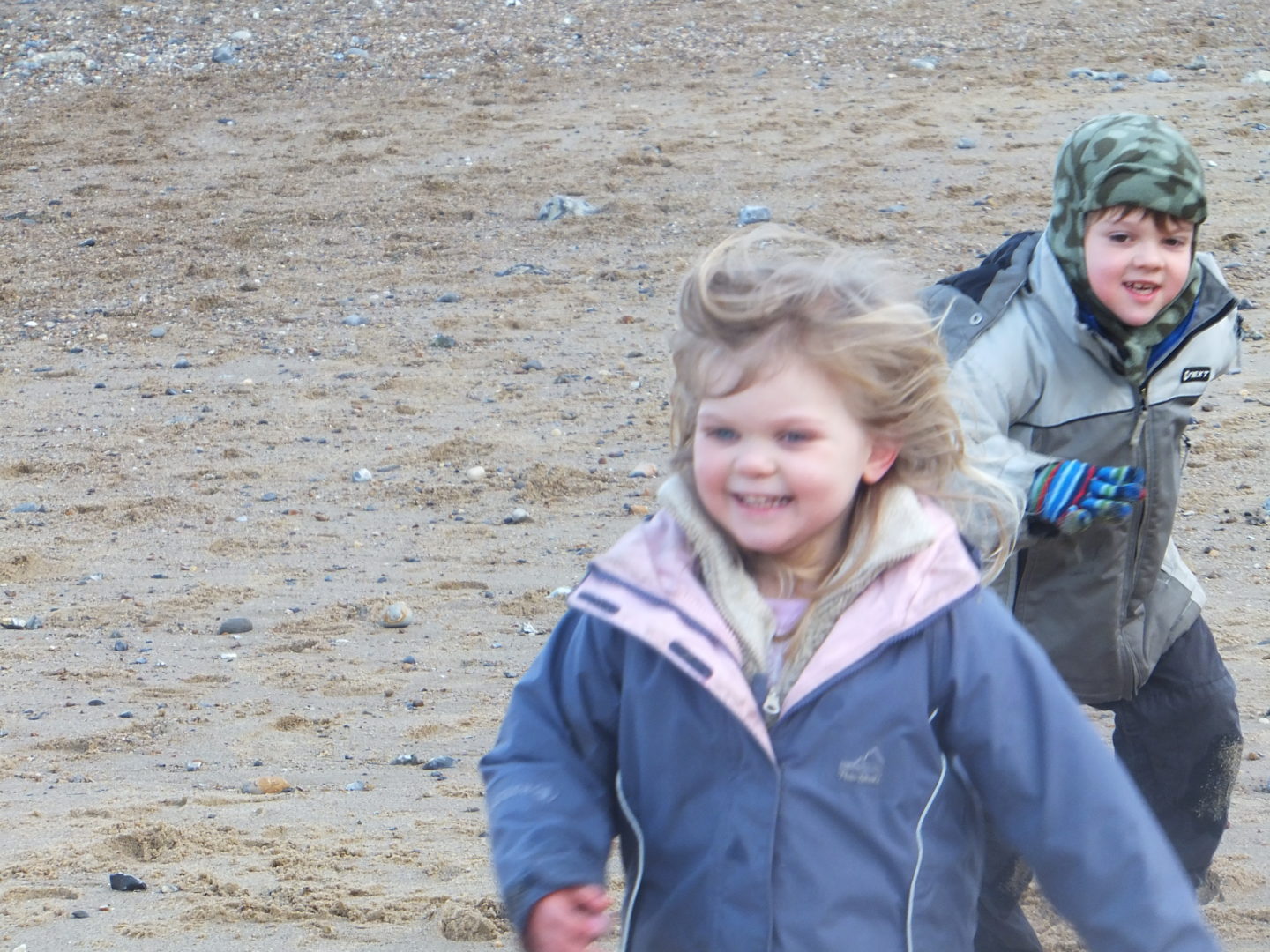 Rock Pooling Kit
To go rock pooling, you only need a few pieces of equipment:
A Net to explore the rock pools
A Bucket to put the creatures in
A seaside book to identify the creatures
And that's it…..
Tips for Rock Pooling
Check the Tide and Weather, its a bit too slippery in the rain
Good Footwear and a change of clothes recommended.
Do Not Forget Buckets and nets, catching anything by hand is near impossible.
Take a Spotting Book
Ensure you stay safe on the beach
Take care of your Rockpool Creatures and be sure to return them to the sea before you go home.
Rock Pooling Tips from the Children
Make sure you move seaweed, there might be sea creatures under (Neva 10)
Do not use a net to flip rocks, the net breaks (Lochlan 13)
You can catch fish with a net (Eowyn 4)
Useful Links