Last night Asa and I went along to Norwich Theatre for the opening night of Quiz The Play, the Who Wants To Be A Millionaire scandal that divided the nation (and the audience!)
In a shockingly shameless scam, Who Wants to Be a Millionaire was duped out of £1,000,000. Or was it?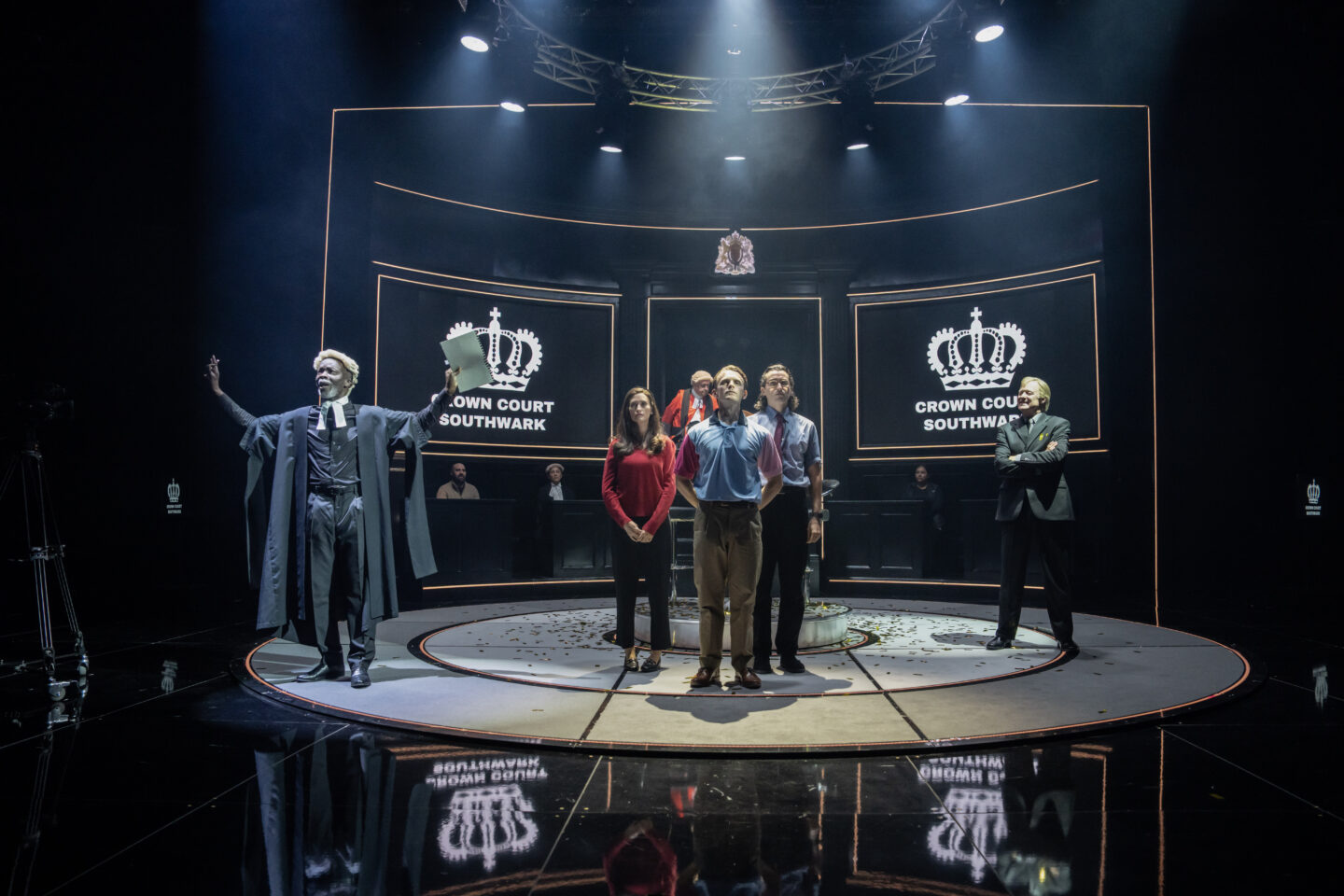 Rory Bremner stars as Chris Tarrant alongside Charley Webb, Lewis Reeves and Mark Benton in Quiz, the thrilling and entertaining ride through the infamous Coughing Major scandal which engulfed the world's most popular TV quiz show.
The story remains a mystery and had over six million people glued to their screens watching ITV's adaptation of this West End smash hit play.
Now, uncovering new evidence, it's time to ask you, the audience, to put fingers on keypads and answer the ultimate 50/50: guilty or not guilty?
Quiz is by James Graham and is directed by Daniel Evans and Seán Linnen.
QUIZ is a fictional imagination based on real events which took place in 2001 following an episode of Who Wants To Be A Millionaire? It is not in any way connected with the makers of the programme or any of the individuals portrayed. The television programme Who Wants To Be A Millionaire? is produced by 2waytraffic.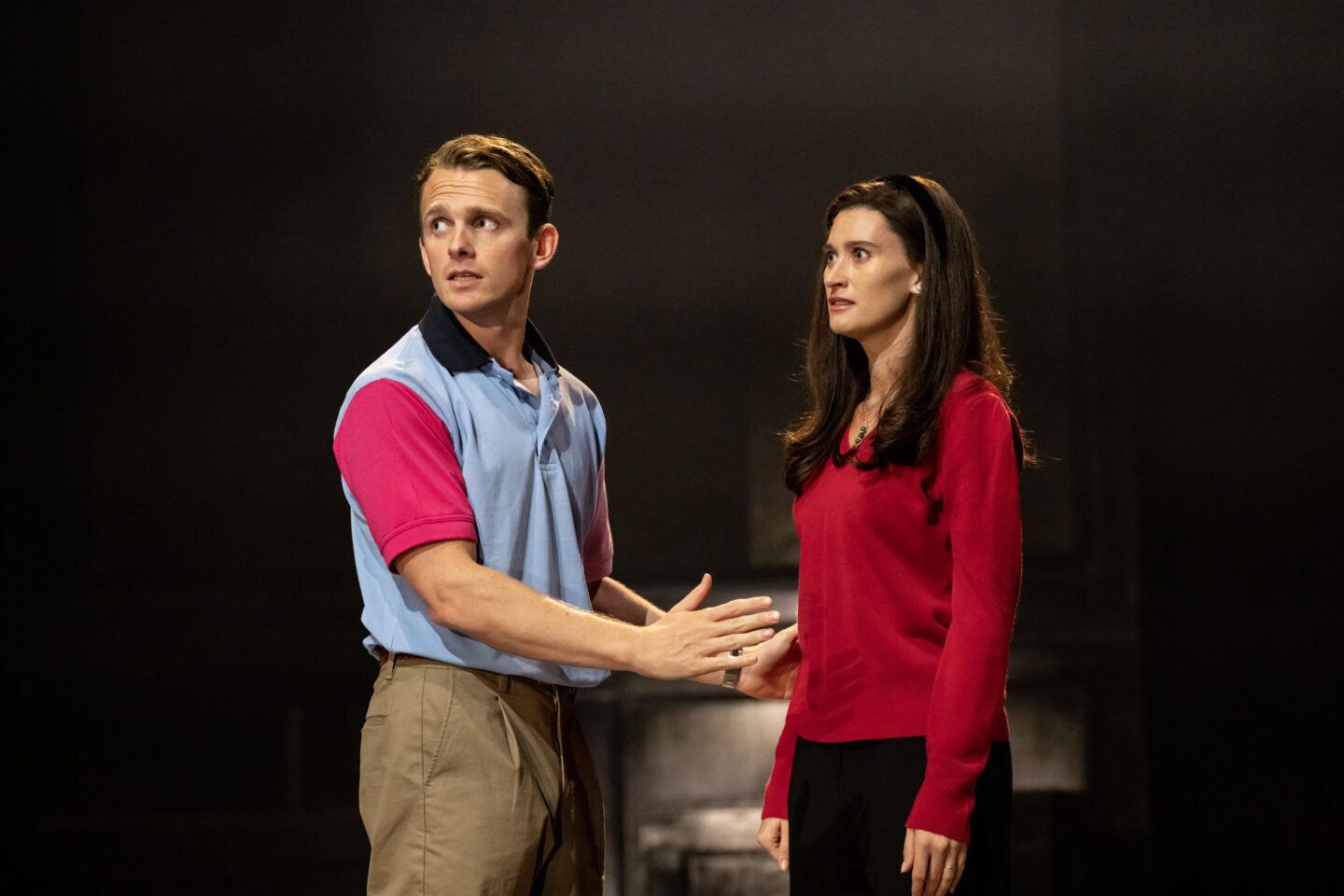 Quiz The Play Cast
Quiz's star cast includes Rory Bremner, Britain's top impressionist, actor and comedian, plays Chris Tarrant to perfection, and it really is a testament to his amazing impressionist skills, he had the voice and the mannerisms to match Chris's.
Emmerdale's Charley Webb in her first role since leaving the iconic soap, was a great Diana Ingram, she played the major's wife exactly how you would expect, the perfect middle class wife, a far cry from her former role!
Lewis Reeves, best known from I May Destroy You and The Midwich Cuckoos, took on the role of Major Charles Ingram, he switched beautifully between a major in the army to a bumbling fool that you feel has been used as a bit of a puppet.
Mark Benton, star of hits including Northern Lights, Waterloo Road and most recently Shakespeare and Hathaway: Private Investigators, makes a great judge, as well as a number of other characters throughout the story.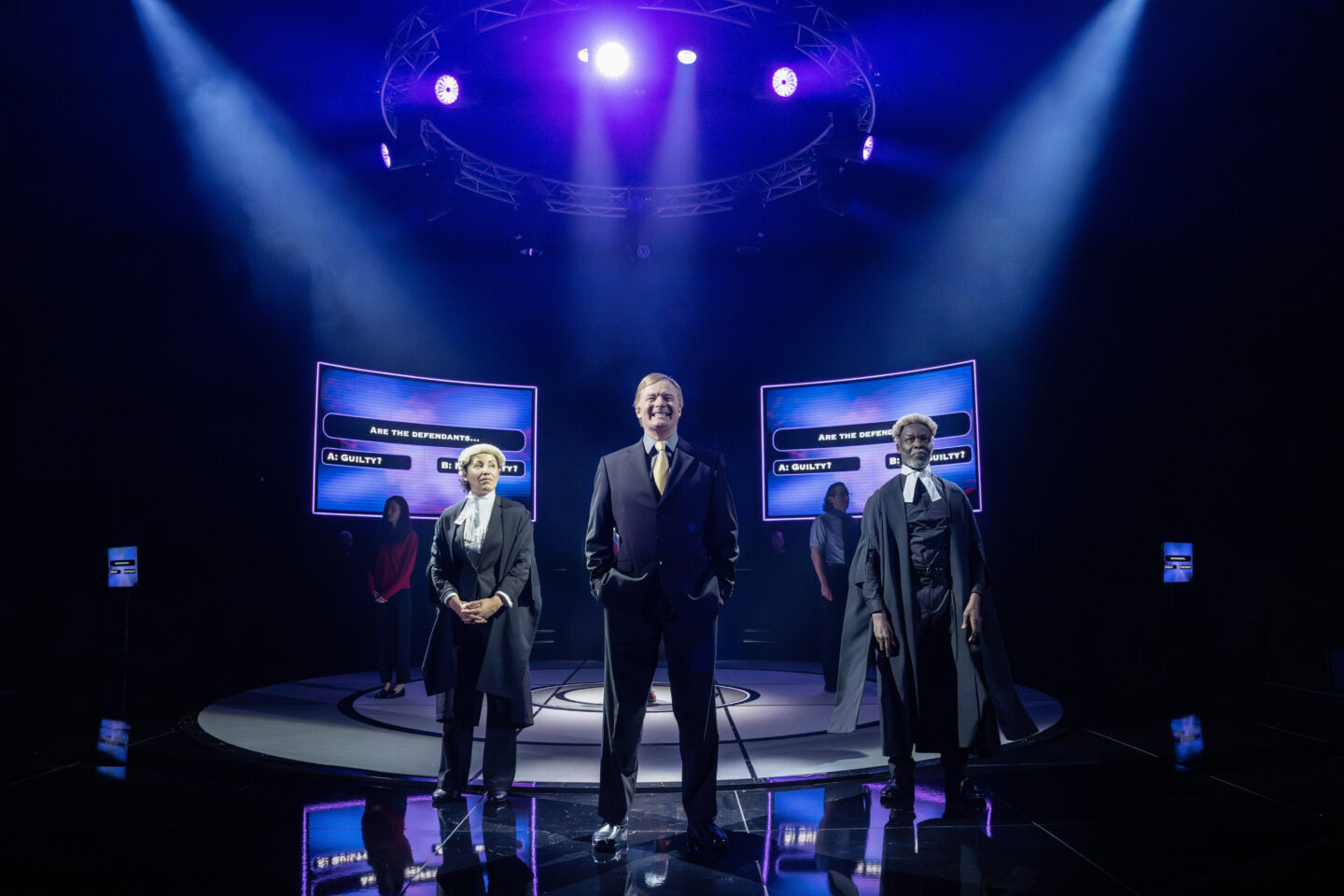 What Did We Think of Quiz The Play ?
As you walk into the theatre you are all given your own personal buzzer, it's not quite the fastest finger on the buzzer, but the entire audience is encouraged to play along and deliver their own verdict, but will you stay with your original decision or do they make you change your mind?
The entire play is extremely entertaining, which is surprising when you think of the actual story and the charges they are accused of.
I particularly enjoyed the revision sessions taking place at the karaoke bar, when the Major realised his knowledge of pop culture was extremely limited!
It brings up some interesting questions regarding the contestants that managed to get on the show, and undercovers various ways people could manipulate the system to be chosen, as both his wife and brother in law had already managed to get a spot in the hot seat and both accrued £32,000 each.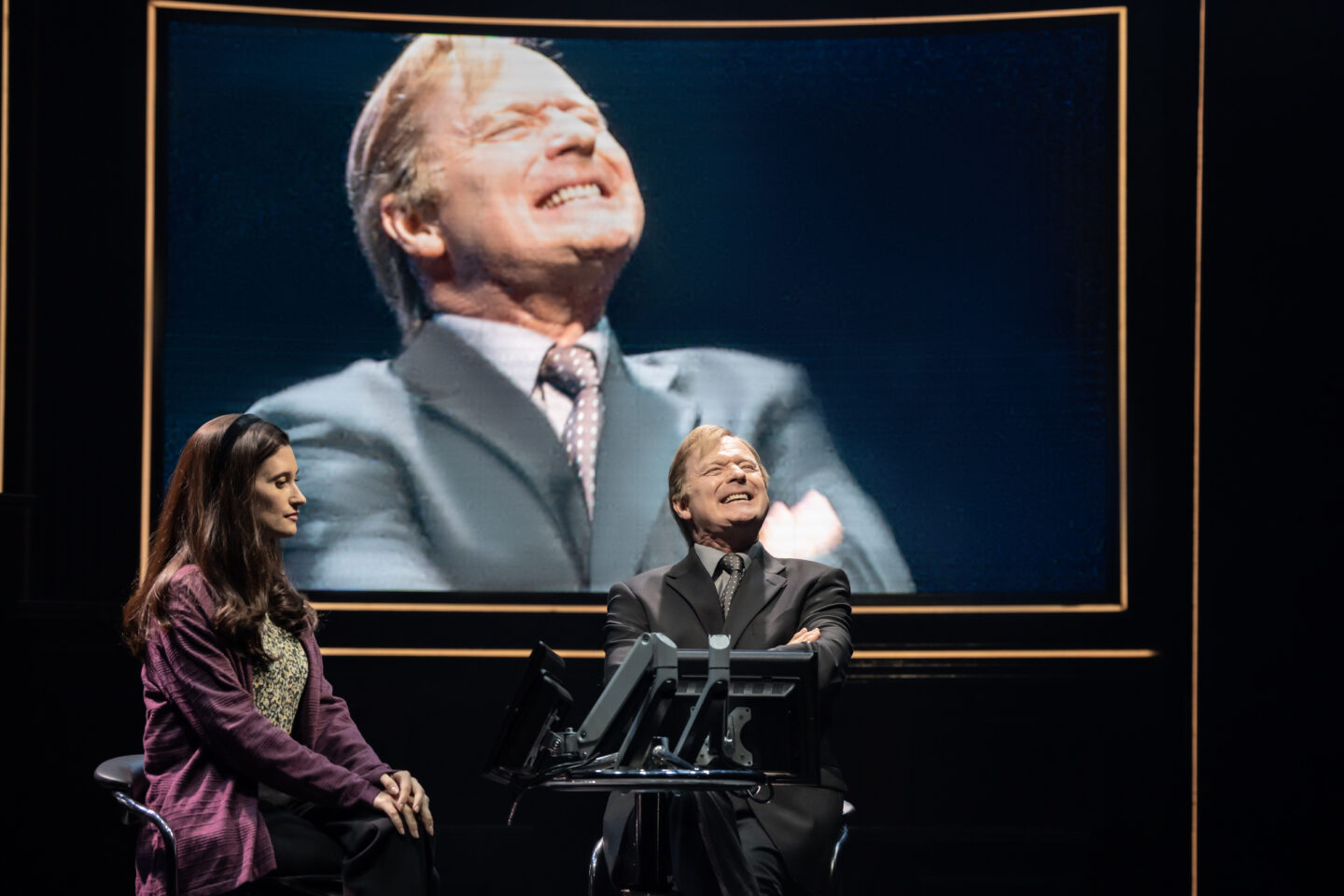 The second half of the show sees the Ingrams try to explain what actually happened and how they had decided to play the game, then its up to the audience again to deliver their verdict.
Will you find them guilty or not guilty, and after hearing all of the evidence, will you change your mind or stick with your original verdict?
So if you are looking for a light-hearted evening of entertainment, then Quiz will be right up your street.
QUIZ: The Coughing Major Millionaire Scandal is at Norwich Theatre until 4th November 2023.
For other performances across the country you can check dates and locations HERE