Last Thursday, on a VERY hot Cambridge day, we went along to one of the Unboxed projects, called Our Place In Space, it is a 10km trail through Cambridge, starting at Midsommer Common and winding its way through the city, ending in Waterbeach.
The trail came to Cambridge at the end of July, and you can still visit until the end of August, so if you are looking for a fun Sculpture Trail that is completely free, then head on down to Cambridge for a fun family day out!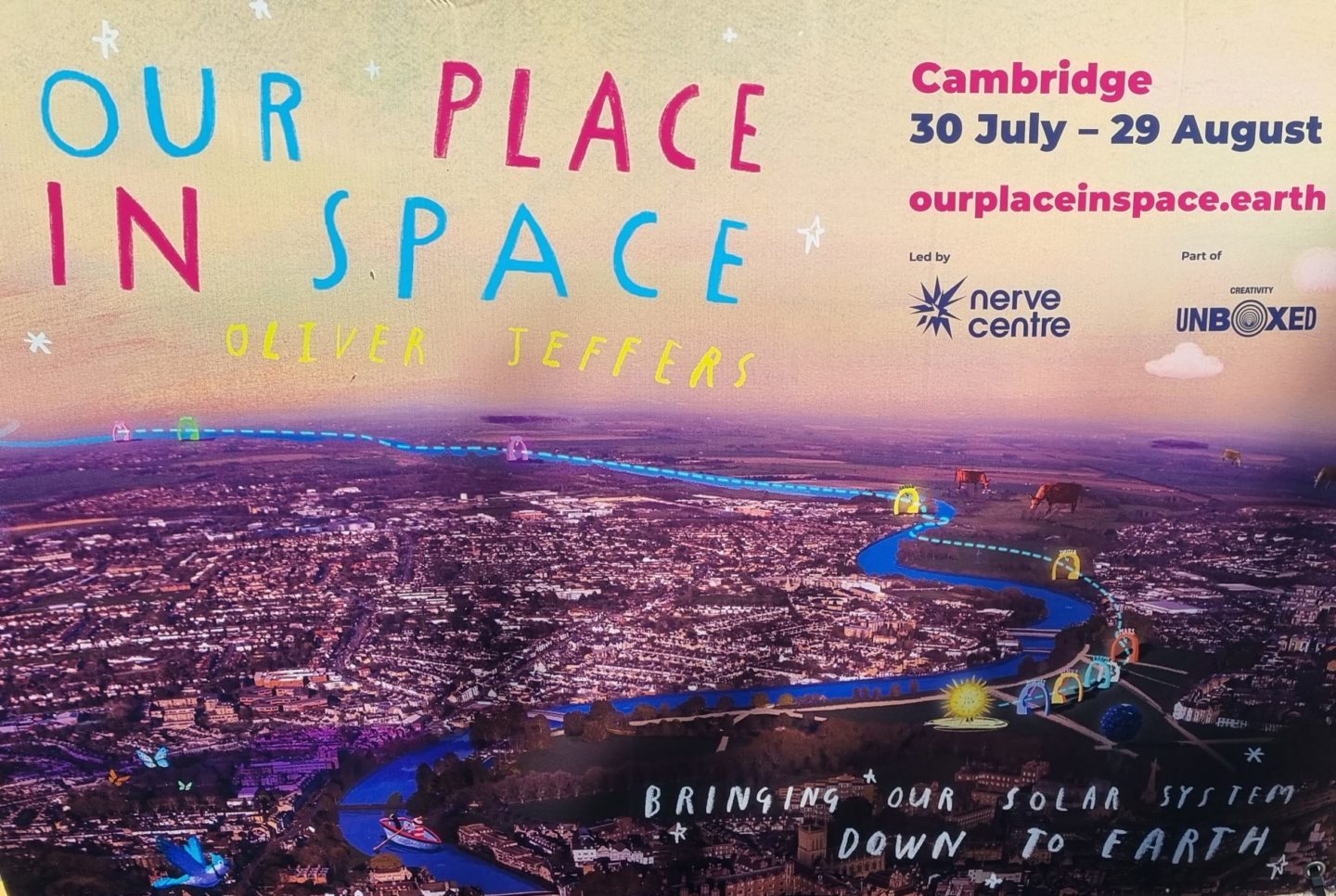 What Is Our Place In Space ?
The artist Oliver Jeffers and a fabulous creative team, led by Nerve Centre, have created a unique sculpture trail to intrigue and inspire across Northern Ireland and Cambridge! There's also an App! Plus lots of other events taking place whilst the trail is in Cambridge and Ireland.
Our Place in Space is a 10km trail through Cambridge that depicts the Solar System, starting at Midsommer Common with The Sun.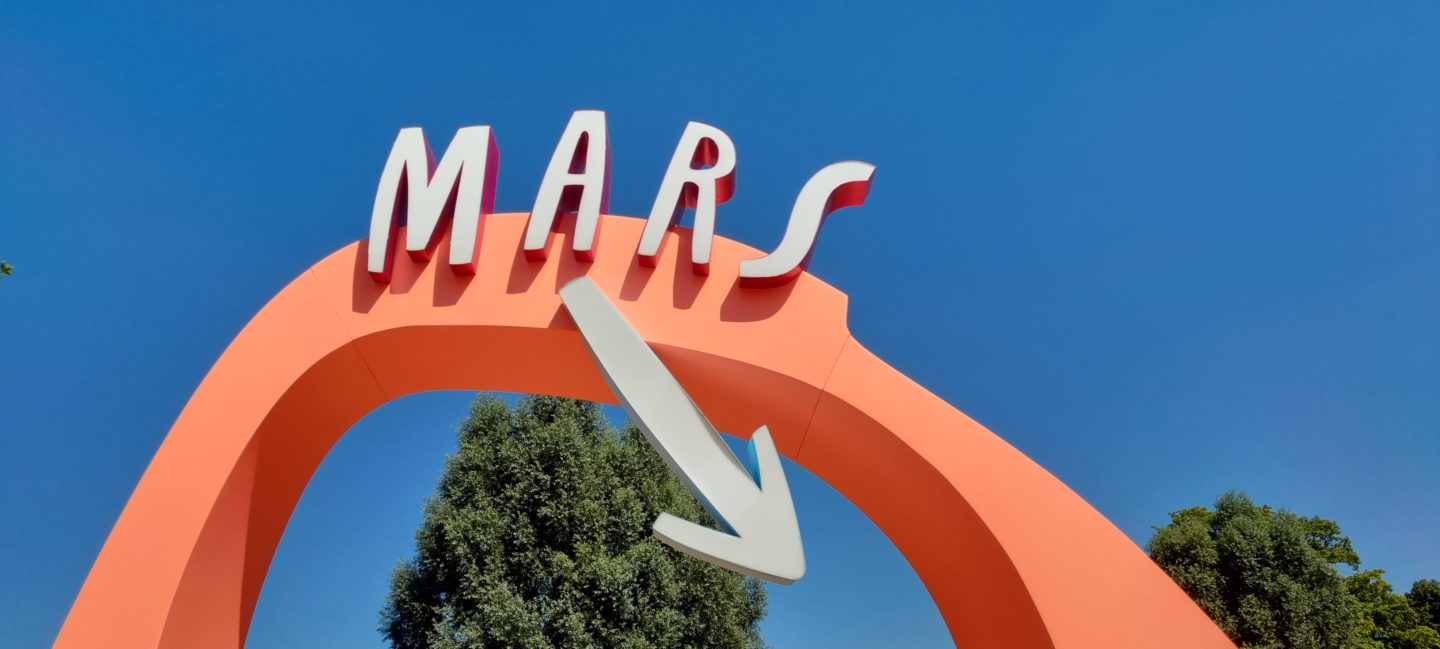 As you stroll along the riverside, you can meet Mars, nod to Neptune and say hi to Saturn while your feet, wheels and skates stay firmly on the ground. There is no need to book but it's recommended that you visit between 9am-7pm when there are helpful Trail Guardians around with maps and to answer your questions.
There is also an app that you can download before you head off, Download info can be found HERE, the thing I love about the app is that you can use it whilst walking the trail or even do it when at home, so the children can walk around your garden until you have reached the required steps between the planets.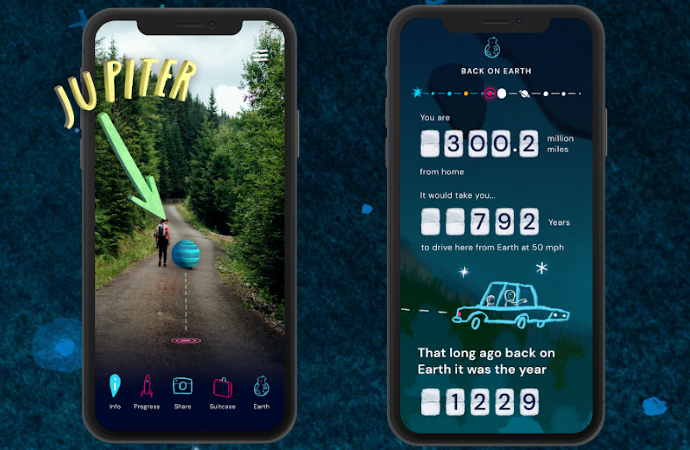 Where Can You Find Our Place In Space ?
The solar system animated the banks of the River Foyle between 22 April – 22 May 2022. From breaking the Guinness World Record for the most number of astronauts ever gathered together, to exploring Earth's role within the solar system with discussions, tours, and family-friendly events, Derry~Londonderry was out-of-this world!
The solar system was shrunk onto an 8.4km trail along Divis and the Black Mountain through June and July — a popular walking spot with panoramic views of Belfast and beyond, cared for by the National Trust. Tens of thousands of visitors enjoyed the trail while tours, family friendly events, a special summer solstice event and the Our Place festival with leading names from the the arts, politics and science took place at the trail and in Belfast.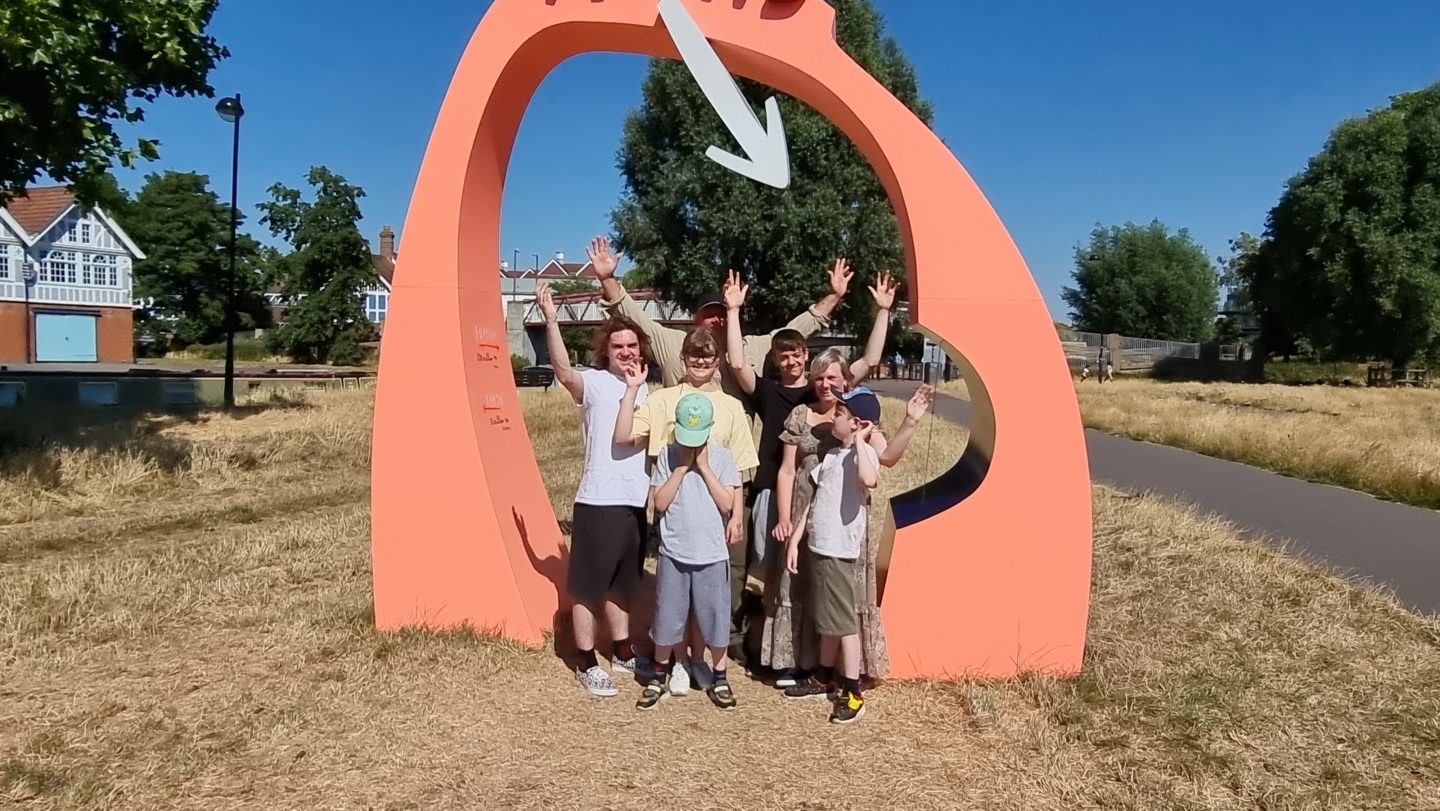 Continuing the intergalactic journey it travelled across the Irish Sea to Cambridge in late July, where the trail will stay until 29th August.
The last destination for the super-squashed solar system is at the Ulster Transport Museum, Cultra, where you can follow the trail onto a newly installed pathway opening onto the North Down Coastal Path and stretching through Crawfordsburn Country Park, finishing at Bangor Pier. (dates TBC)
So, as you can see its been on a bit of a Journey during 2022!
Does Our Place In Space Trail have other Activities ?
As well as the trail through Cambridge, there are various activities taking place, including guided talks of the solar system, Storytelling At the Sun, Ice From Above at the Polar Museum and a film screening of Oliver Jeffers Here We Are.
Not only that there are lots of fun activities that you can do at home.
You can find out all about the Whats On Activities HERE and the Learning Activities HERE.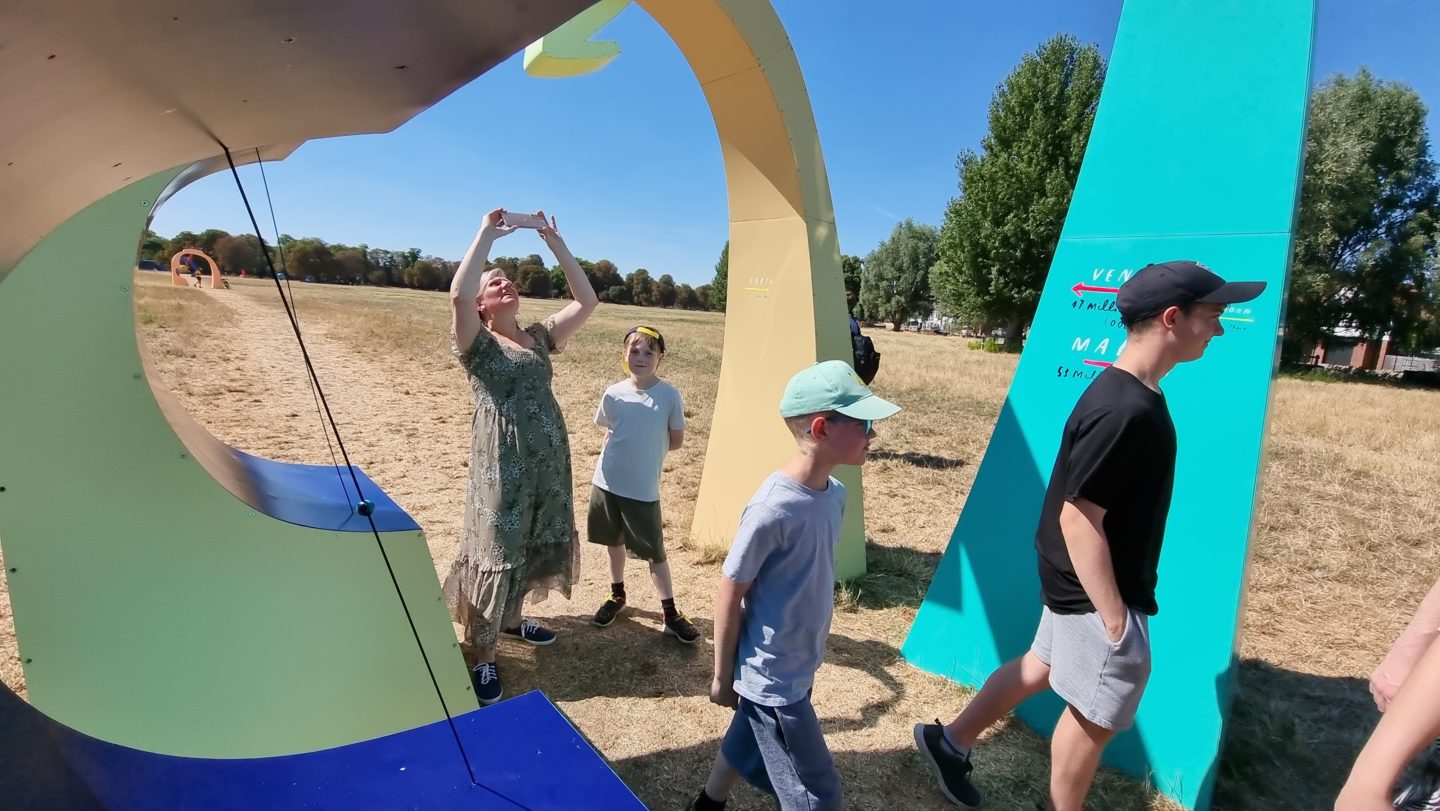 Our Place In Space Journey
As I mentioned above we went along to the trail last Thursday, it was an extremely hot day, so seven of the family went along, whilst the two eldest girls stayed home to take care of the two Newfoundlands, as it was far too warm for them!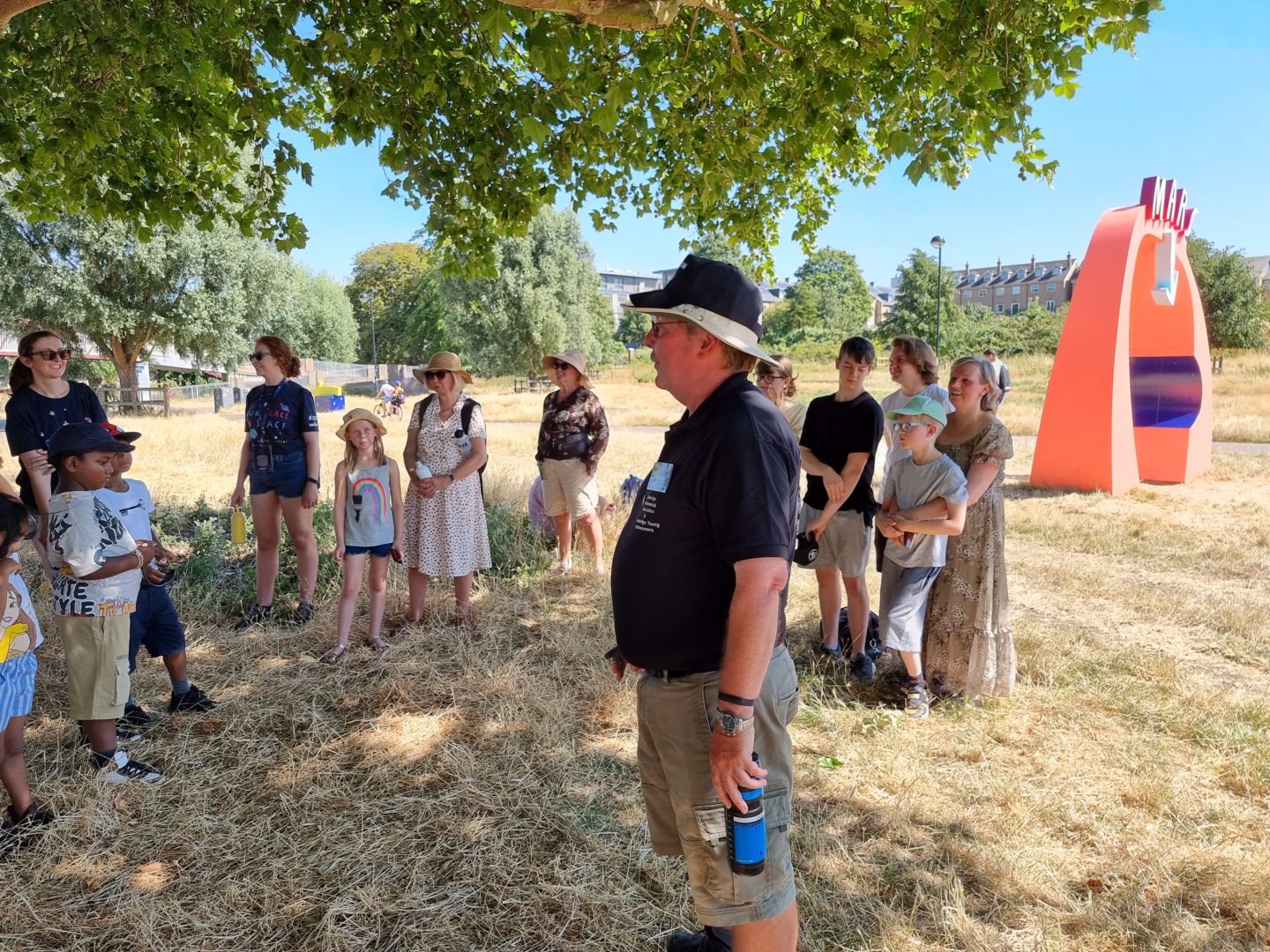 We were booked onto a Guided Tour at 2pm, I was surprised how many people were on the tour, approximately 30 people were waiting at the start, even in the VERY warm weather!
When we arrived there were a couple of Our Place In Space staff members on hand to answer any questions and a very knowledgeable Tour Guide that was armed with a spray bottle of water to mist anyone too warm, whilst he moved us through the trail with lots of amazing facts and figures about the planets contained within Midsommer Common.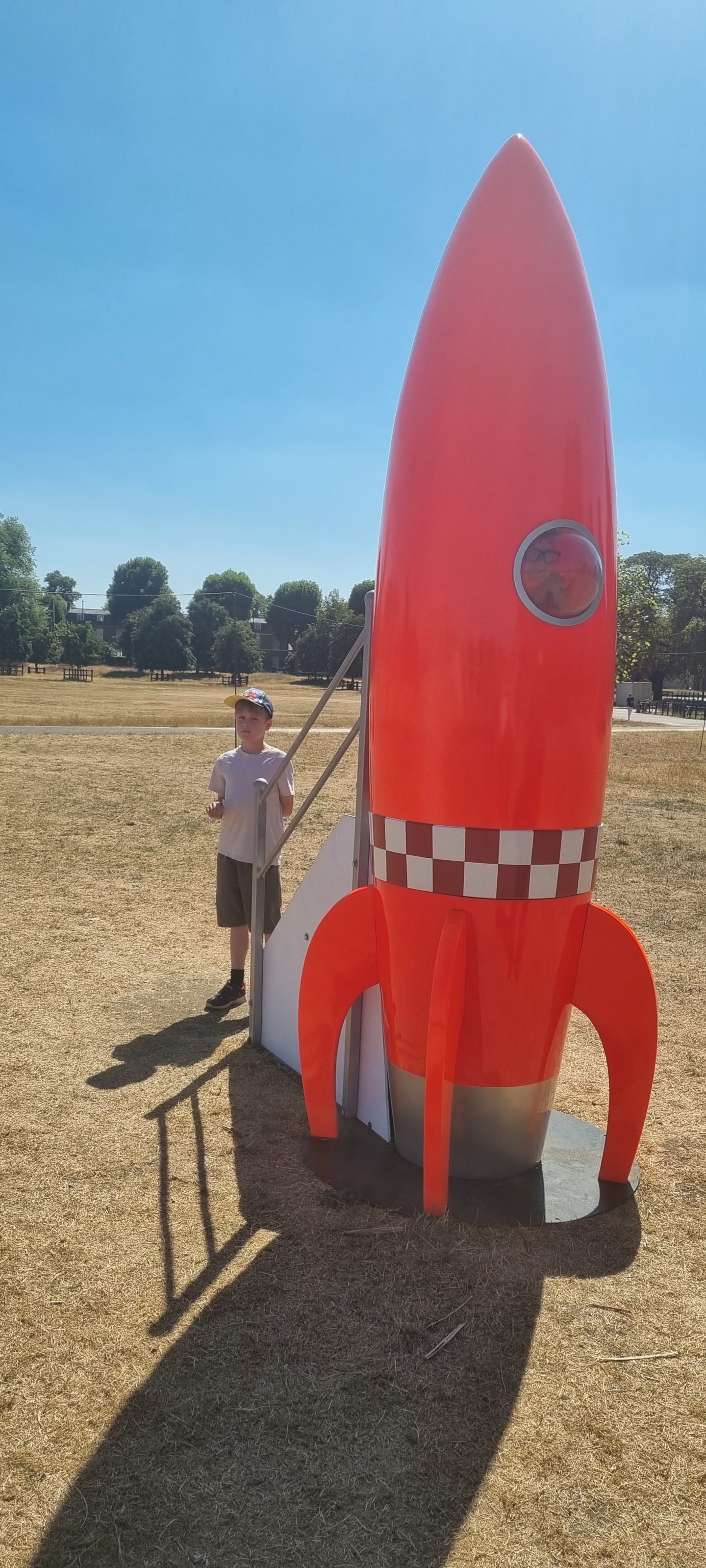 The tour lasted approximately one hour and it was so lovely to see all of the children (and the adults) on the tour listening intently and trying their best to answer the questions, thankfully there were a few children in the group that knew plenty about Space and The Solar System, which made it easier for the ones who were not so knowledgeable!
As we made out way along the trail Viggo (age 8) was particularly interested to see each of the planets as a scale model and try to guess how big the next one would be.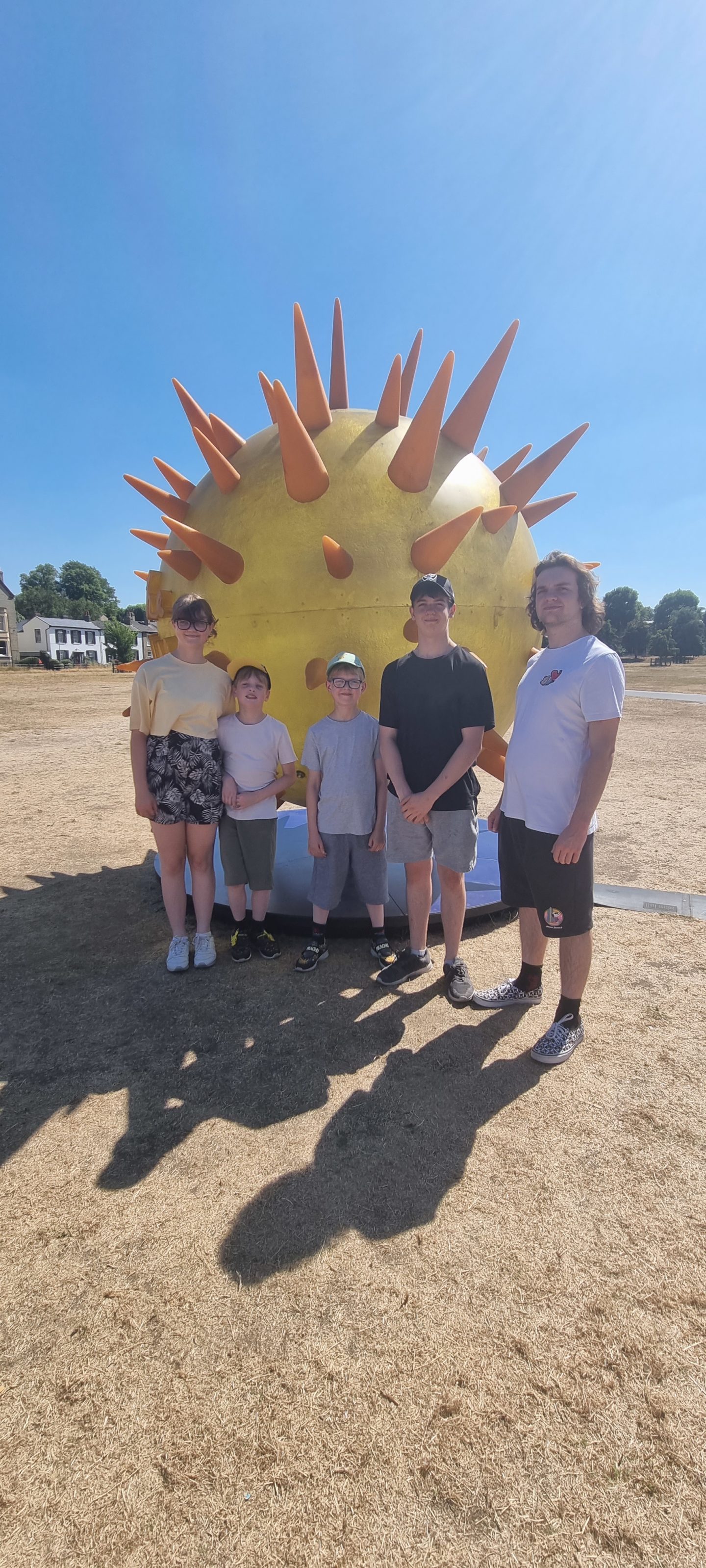 It was a brilliant afternoon and it was so lovely to see all of the participants fully engaged, learning is so much easier when its presented in a fun, engaging way, and for me this trail certainly does that.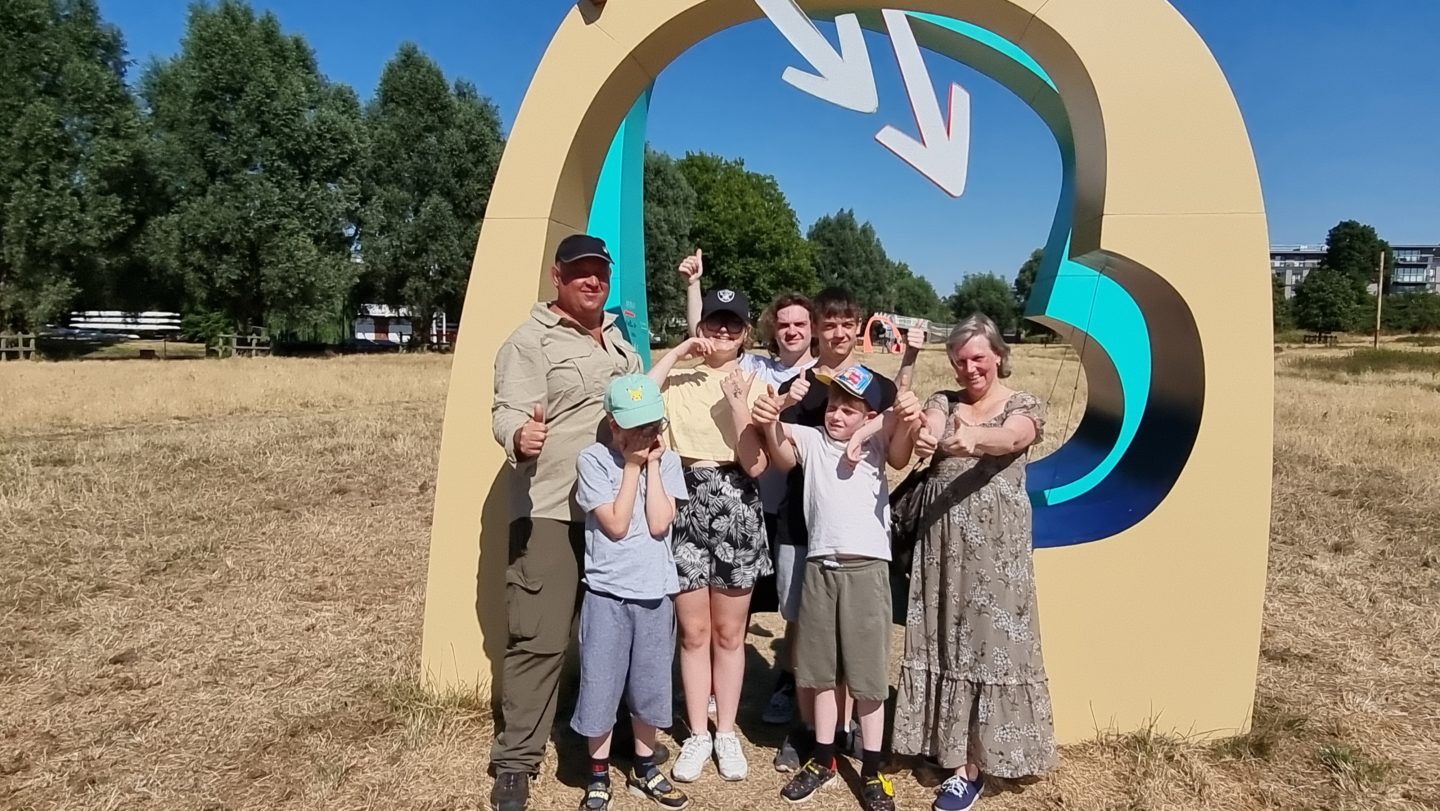 Our Place in Space has now got a new home, you can find this fabulous trail in Liverpool.
The 8.1 km scale model of the solar system will animate Liverpool City Centre from 14 October to 6 November 2022. Begin at the Sun on Church Street, make your way along the city's iconic waterfront and Trans Pennine Trail before finishing in Otterspool where Pluto awaits.